Castagnaccio cake
Autumn is the season of chestnuts and castagnaccio, an Italian delicious and energetic chestnut cake you must absolutely taste.
Ingredients
400 g of chestnut flour
40 g of whole brown sugar
30 g of raisins
30 g of pine nuts
butter and breadcrumbs for the baking pan
2 sprigs of fresh rosemary
extra virgin olive oil
75 ml of cold water
salt
Preparation
Soak the raisins. Put the flour in a big bowl, form a well and lay 4 spoonfuls of oil inside it. Add the sugar, a pinch of salt and slowly pour cold water.
Stir over and over again until smooth, in order not to form clumps. Butter a round baking pan and sprinkle it with bread crumbs. Pour the mixture into it. Spread the raisins (drained and well dried) on the mixture, slightly pushing them into it and add whole rosemary leaves and pine nuts. Pour little oil. Preheat the oven at 200°C and bake for about 50 minutes until it is crusty.
Varieties
Fennel seeds instead of rosemary.
Translated by Editorial Staff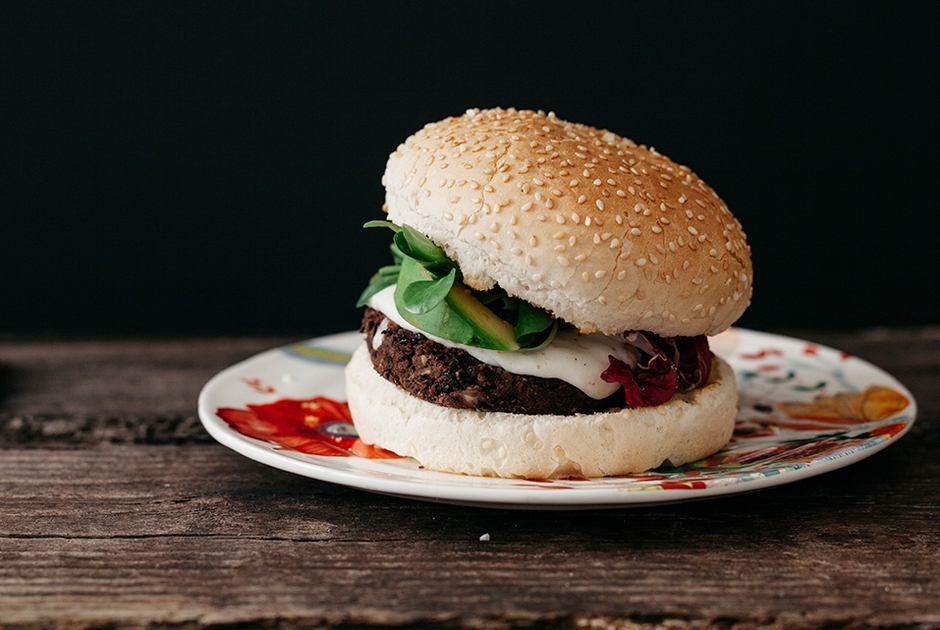 Una ricetta velocissima per preparare degli ottimi burger di fagioli neri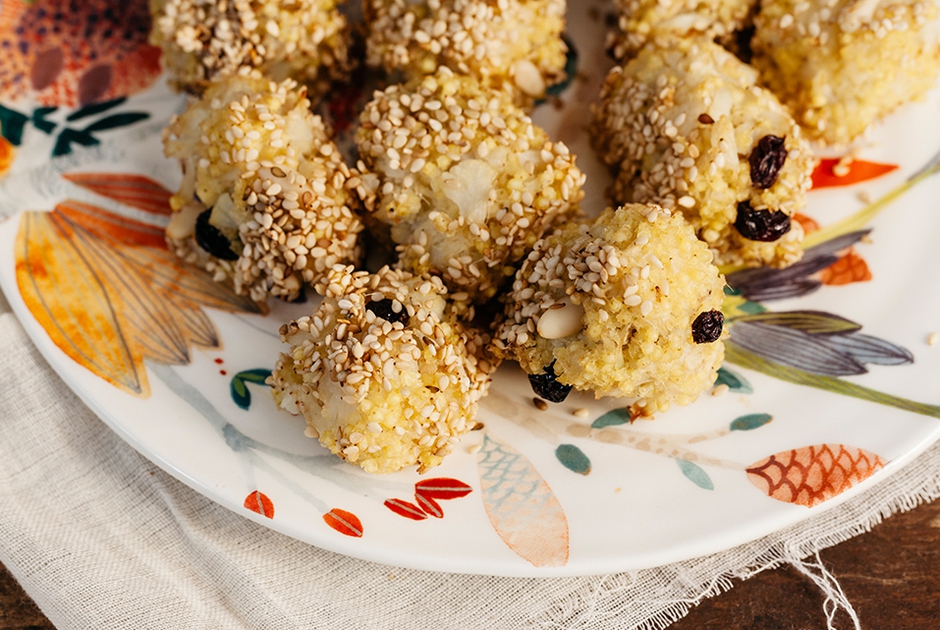 The recipe to prepare tasty millet and cauliflower croquettes with anchovies and a crunchy topping of sesame seeds.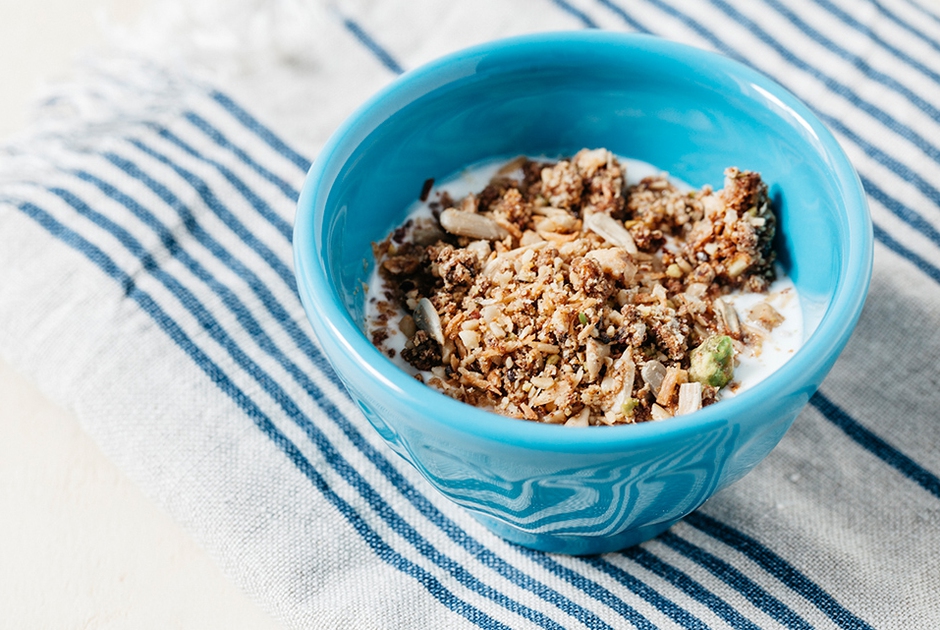 A quick recipe to prepare crunchy granola at home with mixed seeds and nuts. Top your favourite yogurt for a delicious breakfast.