World hunger has dropped. Next target? Zero-hunger rate
The FAO has published the new State of Food Insecurity in the World report. Whilst fewer people are suffering from hunger, the objective is to reach a zero-hunger rate.
People suffering from hunger in the world have dropped, registering a decrease of 10 million people, moving from 805 to 795 million people over the last 2 years. Data are even more significant due to the fact that between 1990 and 1992 the number of hungry people exceeded 1 billion.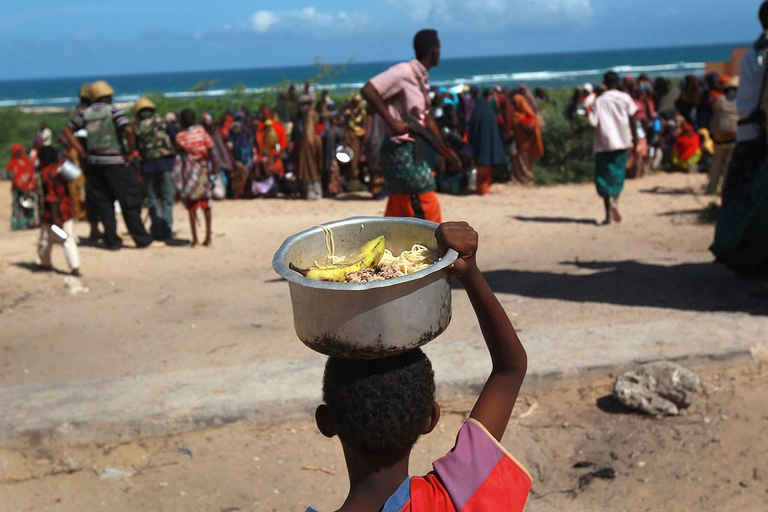 The new figures on world hunger have been released on the 27th of May by the FAO in a new report, The State of Food Insecurity in the World 2015, carried out in collaboration with the International Fund for Agricultural Development (IFAD) and the UN World Food Programme (WFP). The report has been presented in different cities around the world simultaneously, such as in Rome, at the official headquarters of the Food and Agriculture Organisation of the United Nations (FAO) with the Director General José Graziano da Silvia, and in Milan, at Expo Milano 2015, where the Minister for Agriculture, Maurizio Martina, participated via video conference.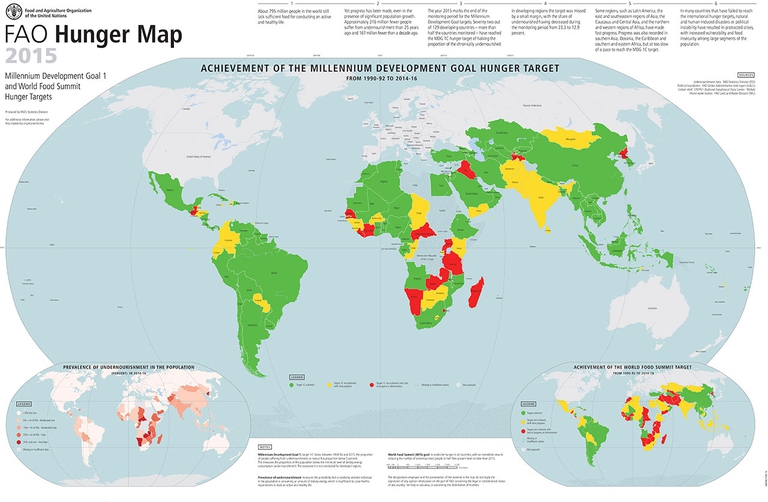 Compared to 25 years ago, the percentage of people suffering from hunger dropped by 23.3% reaching 12.9%, despite the population have increased of some 2 billion people. 72 countries out of the 129 monitored by the FAO (72 out of 129) succeeded in reducing malnutrition, as required by the Millennium Development Goals (MDG). However, only one country reached the objective: Ethiopia.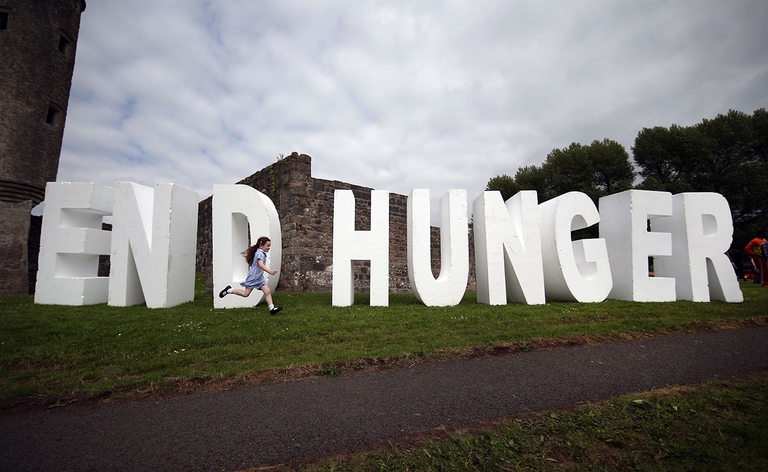 "The near-achievement of the MDG hunger targets shows us that we can indeed eliminate the scourge of hunger in our lifetime. We must be the zero-hunger generation," said Graziano De Silva. Maurizio Martina underlined the importance of the Charter of Milan, document that will be given personally to the Secretary General of the United Nations, Ban Ki-moon, on 16 October 2015, when he will be visiting Expo Milano 2015 in occasion of the World Food Day. Because the next objective is completely stop world hunger.
Translated by Camilla Soldati

Quest'opera è distribuita con Licenza Creative Commons Attribuzione - Non commerciale - Non opere derivate 4.0 Internazionale.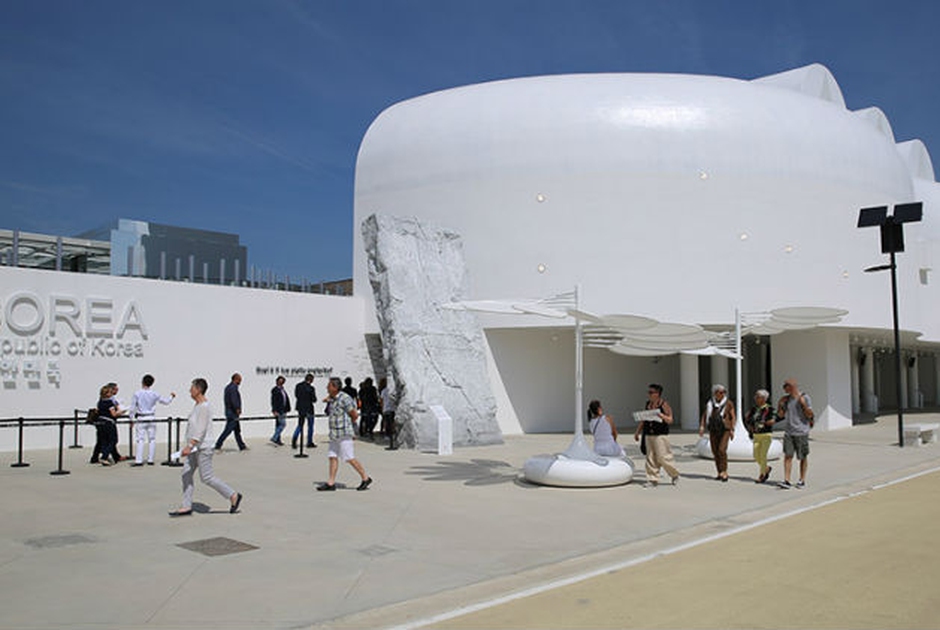 Korea national day: A view on a distant culture, full of history and ancient traditions.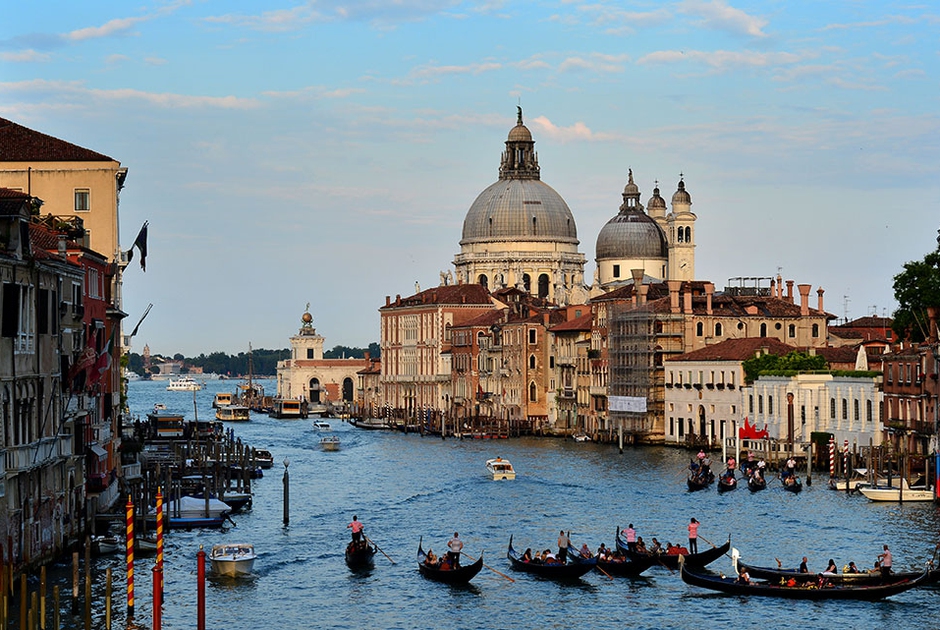 The World Heritage Committee decides who makes it or breaks it on the World Heritage List. We explore why world heritage protection is so important for all of us.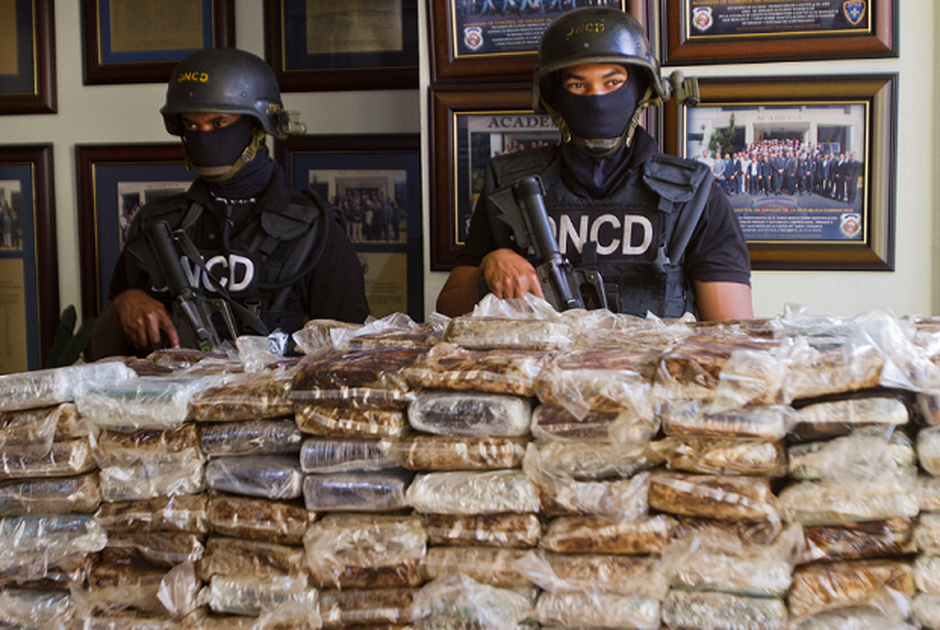 L'obiettivo della giornata è di combattere il settore della droga che minaccia la salute dei cittadini e lo sviluppo dei paesi.