Travel
Eataly World in Bologna, photos from the Italian food theme park that is every foodie's dream
Eataly World in Bologna is a culinary city in the country of biodiversity, the largest agri-food centre in the world: an Italian food theme park, if you will. Photos from the opening, so you know what to expect.
There's no avoiding it, as soon as you enter Eataly World in Bologna, the Italian region of Emilia-Romagna's capital, it's like experiencing a déjà vu and your first thought is: "This looks just like Expo". There's nothing wrong or weird about dwelling in the past because those who created Eataly World are the ones who contributed to the commercial success of Expo Milano, the world exposition that was held in the Italian city in 2015, dedicated to the theme of food and agriculture. These are the same people who thought that if eating and talking about food managed to attract tens of millions of visitors to Italy in the course of six months, there's nothing wrong with transforming that experience into something permanent that may contribute to the success of Made In Italy products and dishes – such as spaghetti bolognese, as it's (wrongly) called around the world – and increasing international tourism in the country.
Photos from the Eataly World opening in Bologna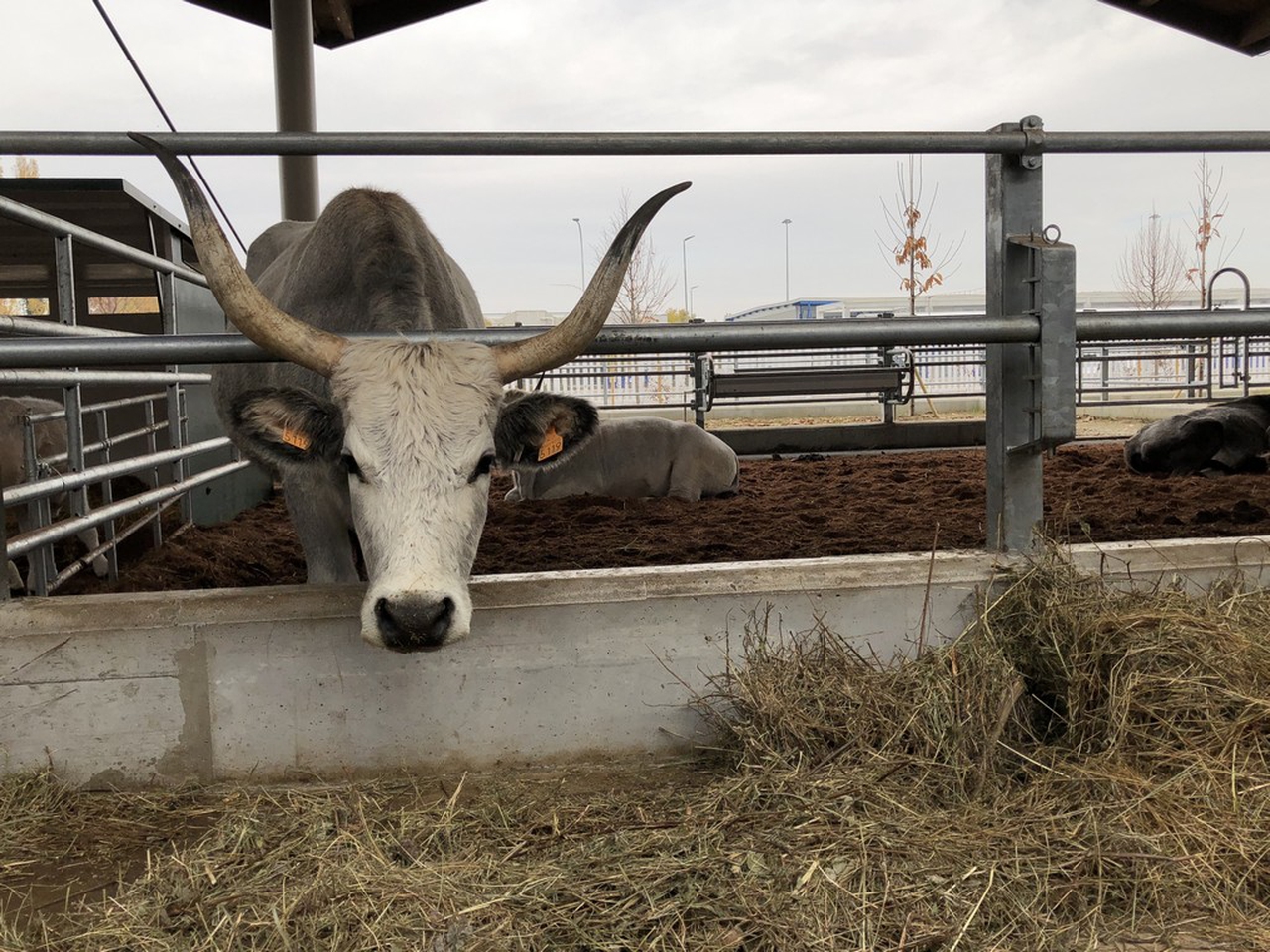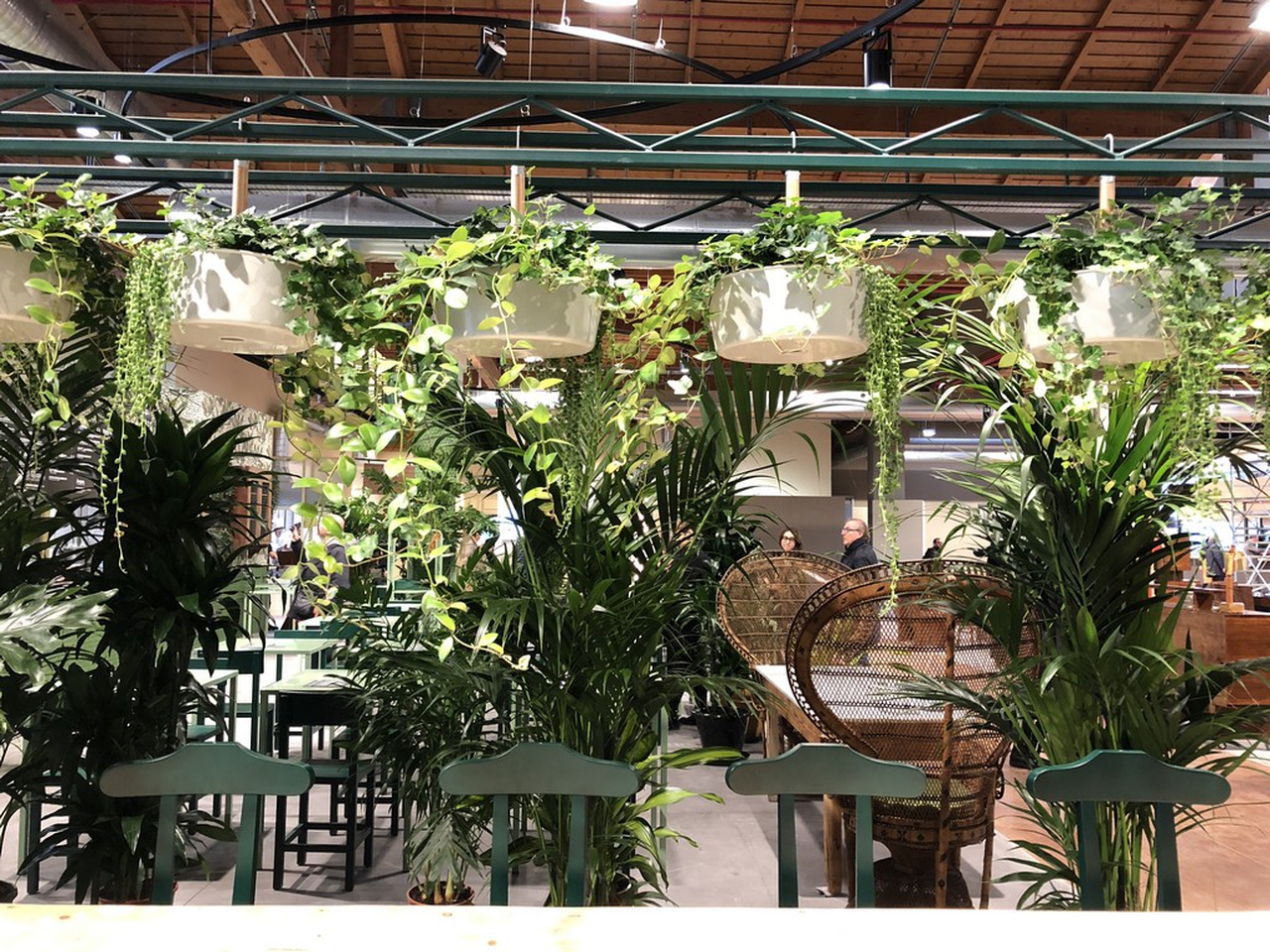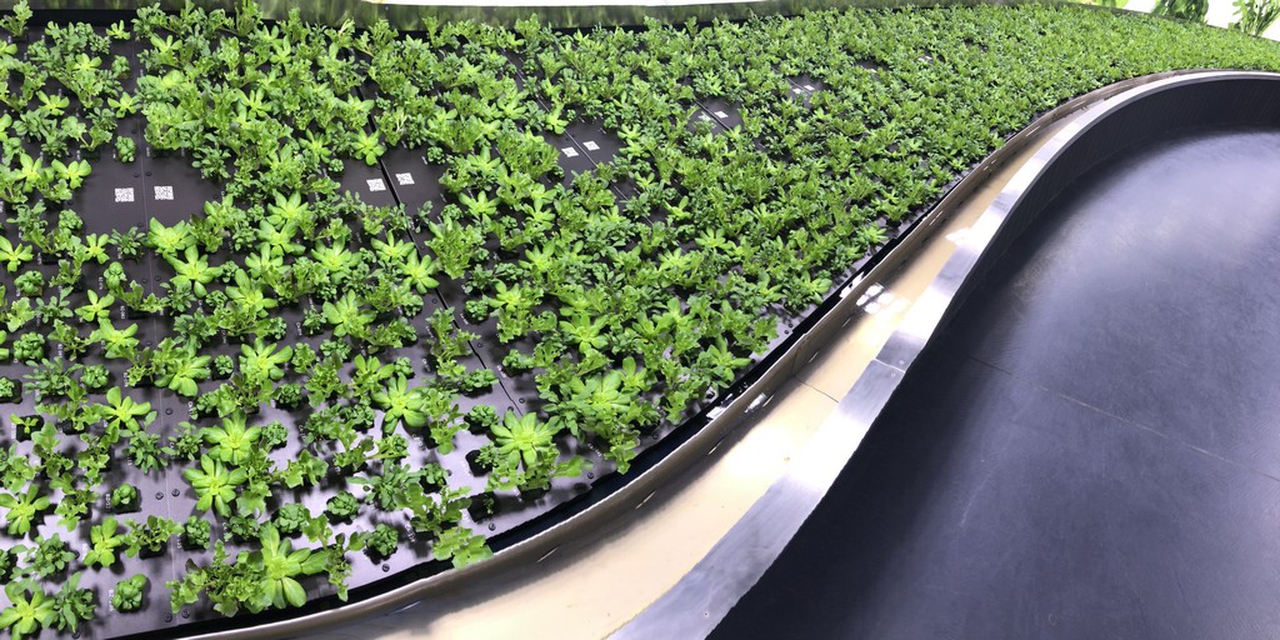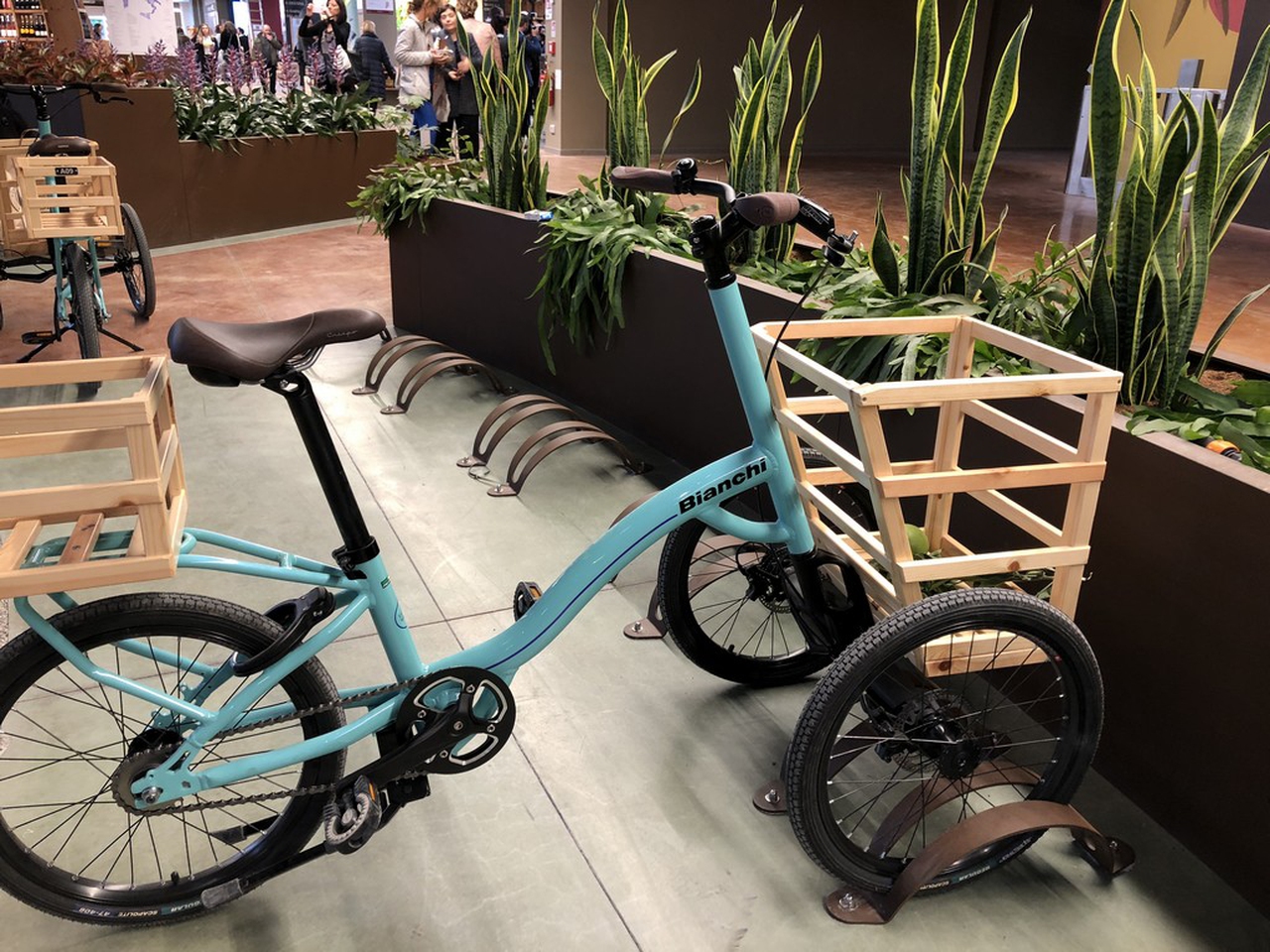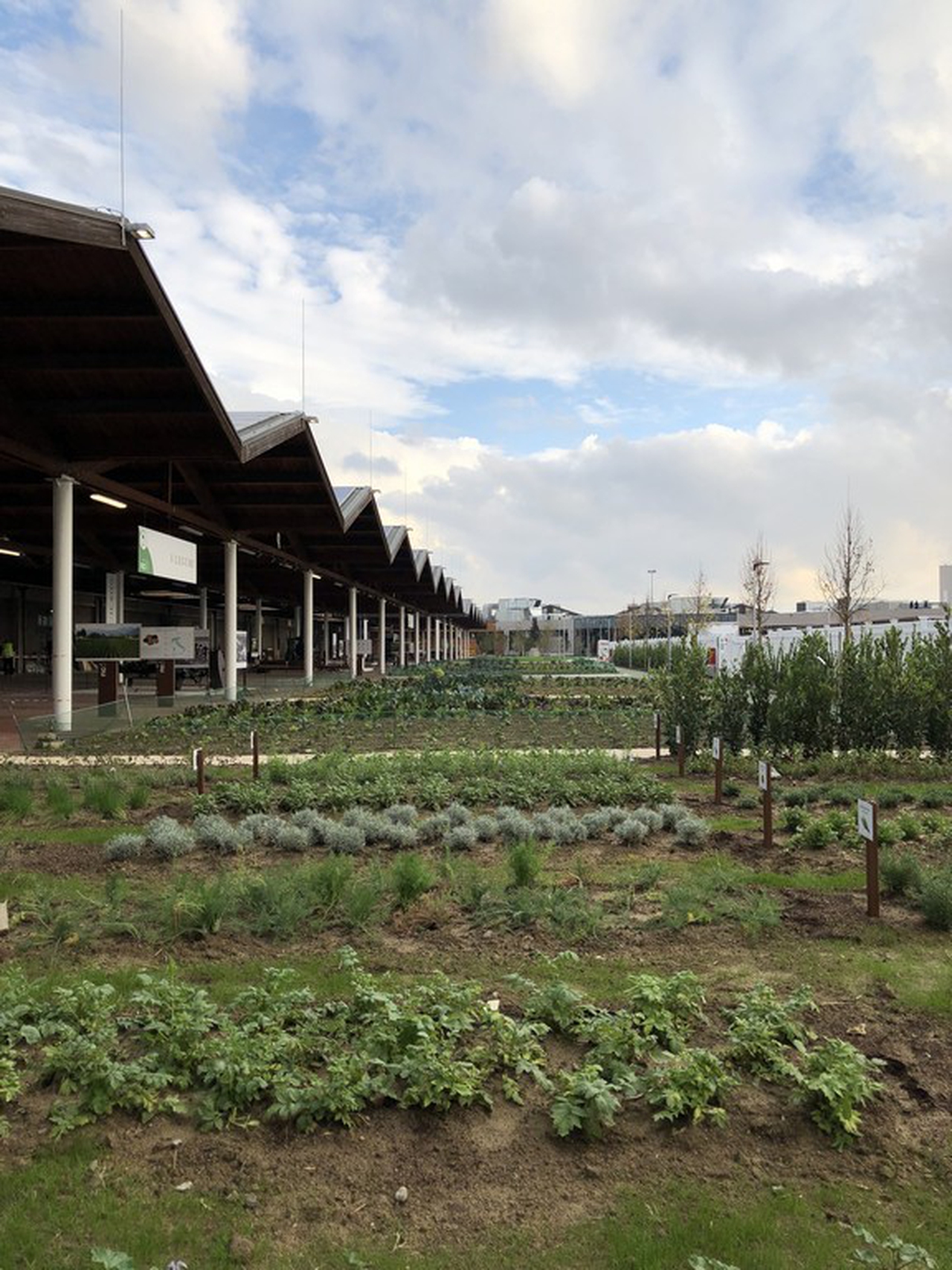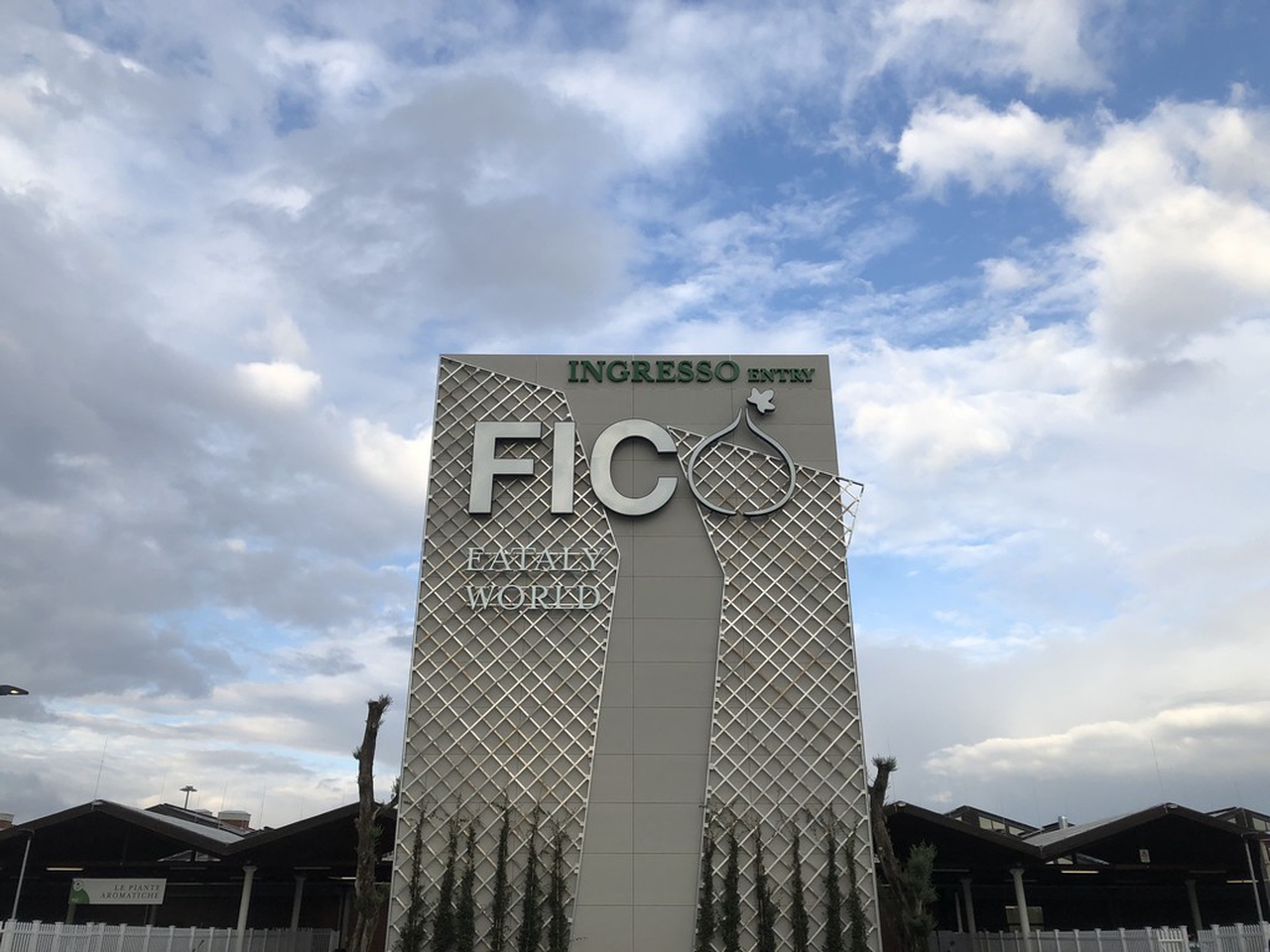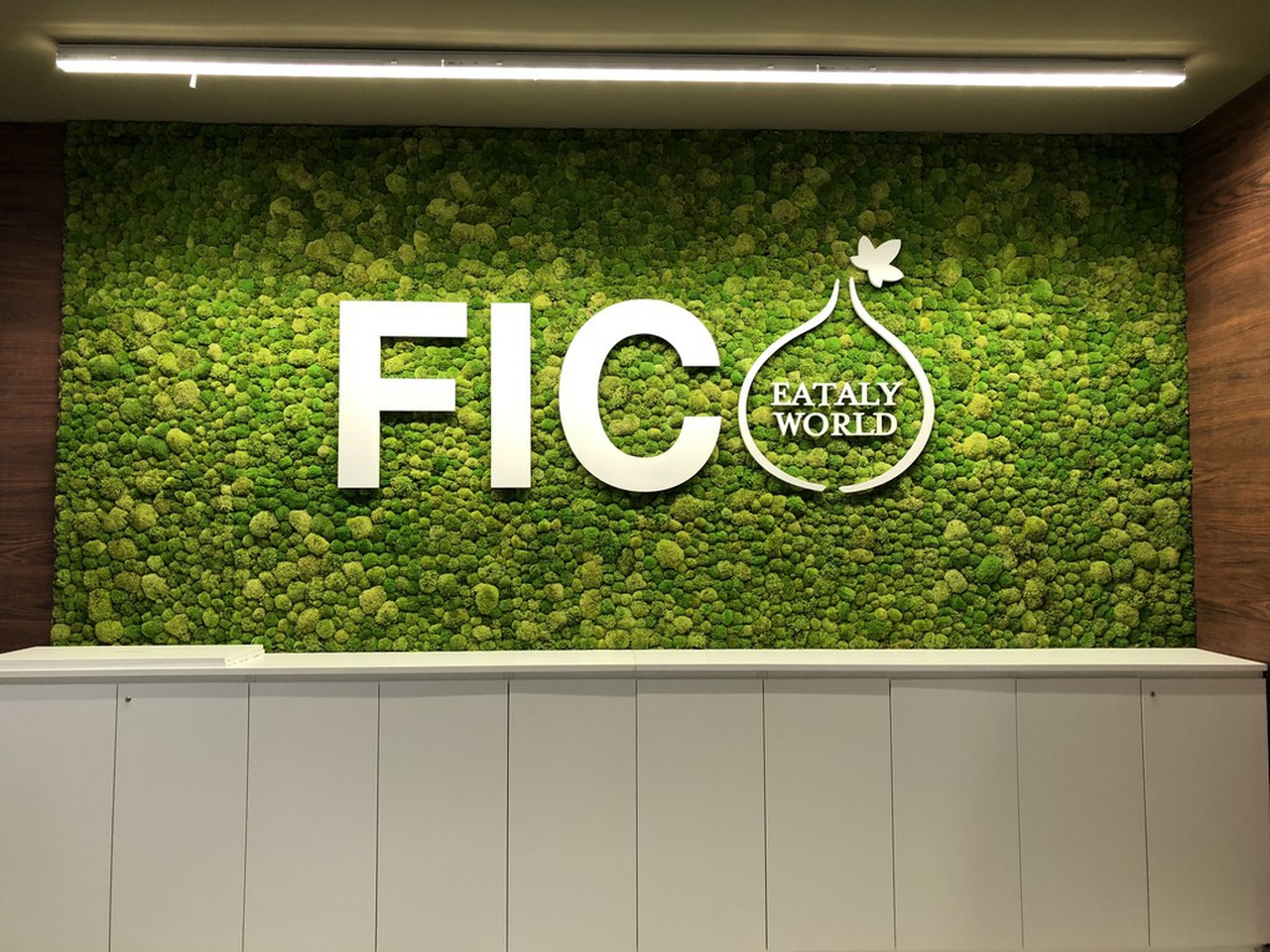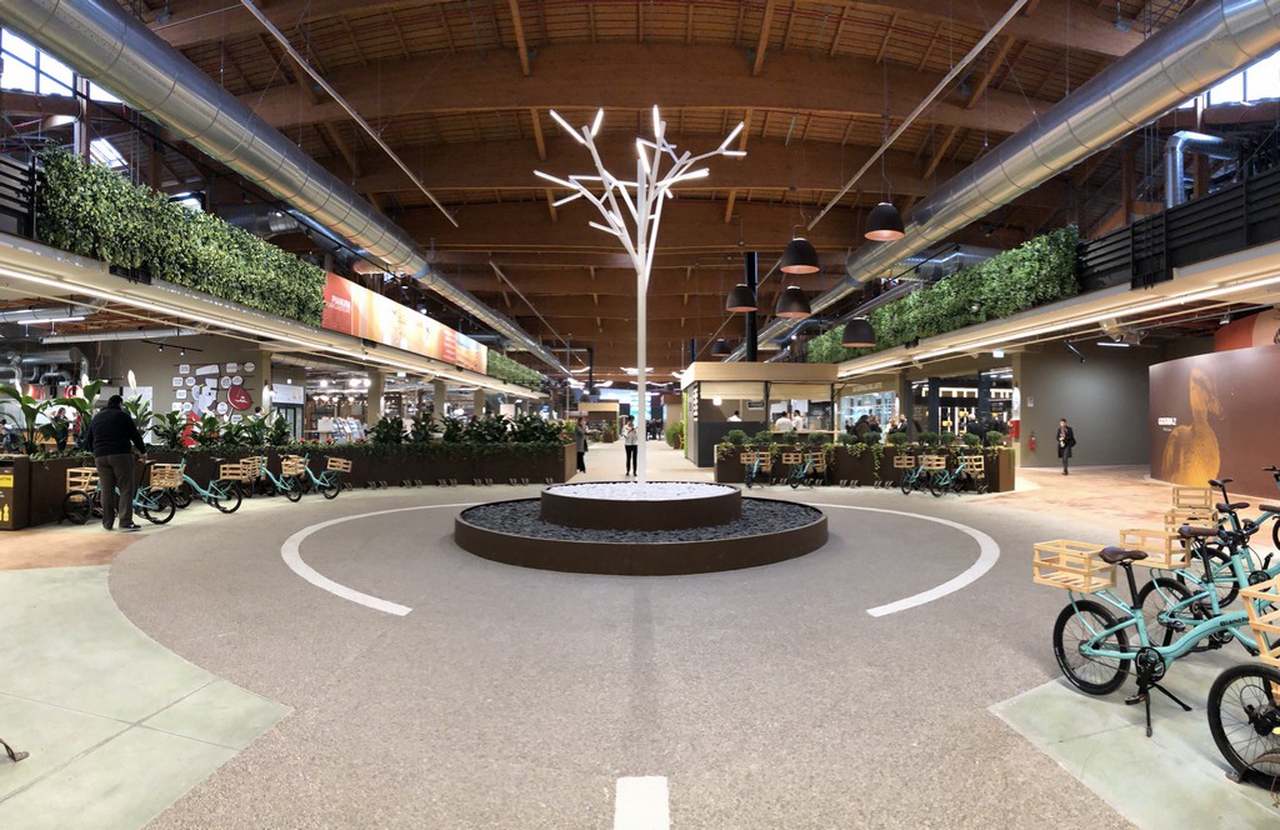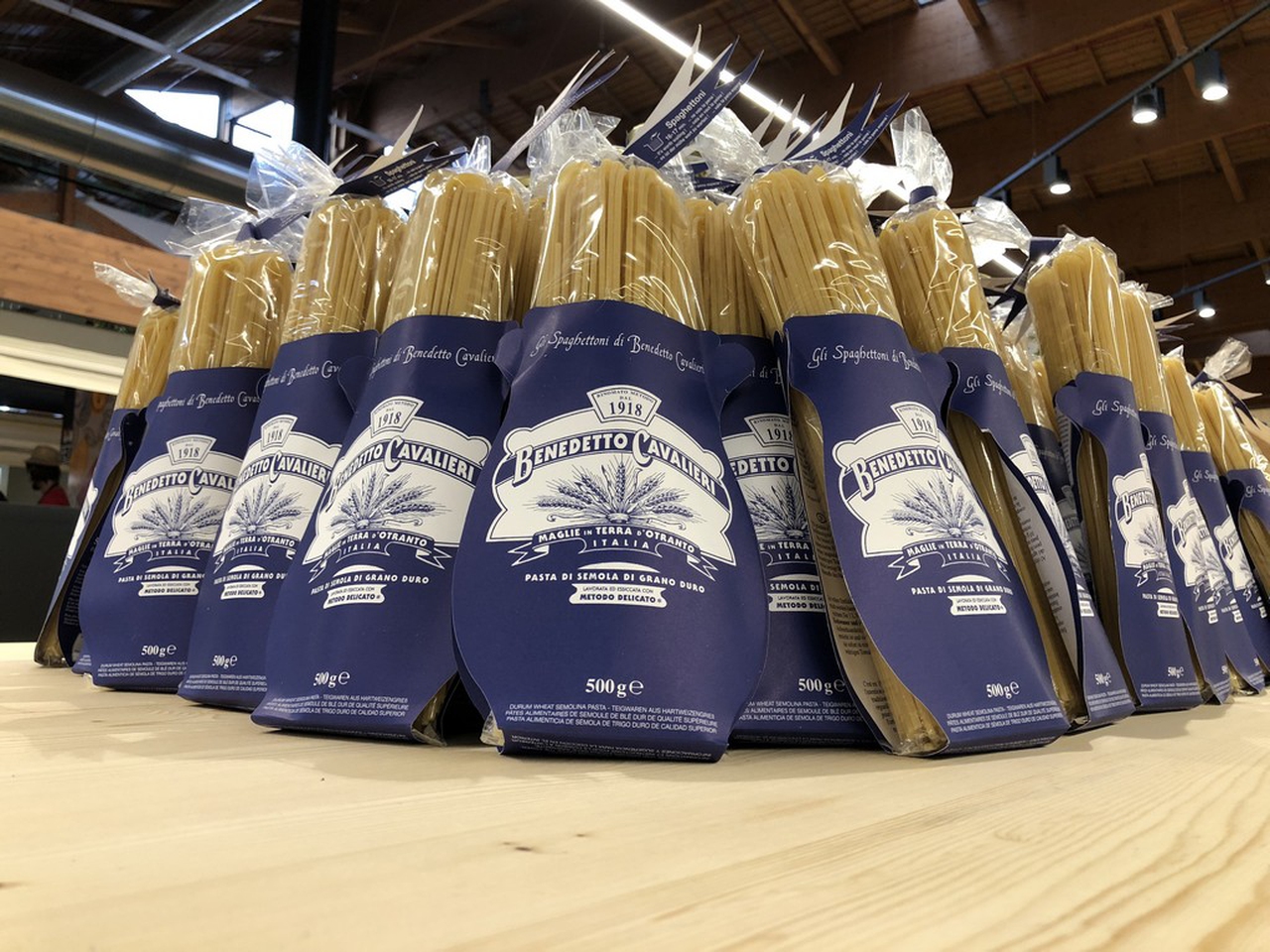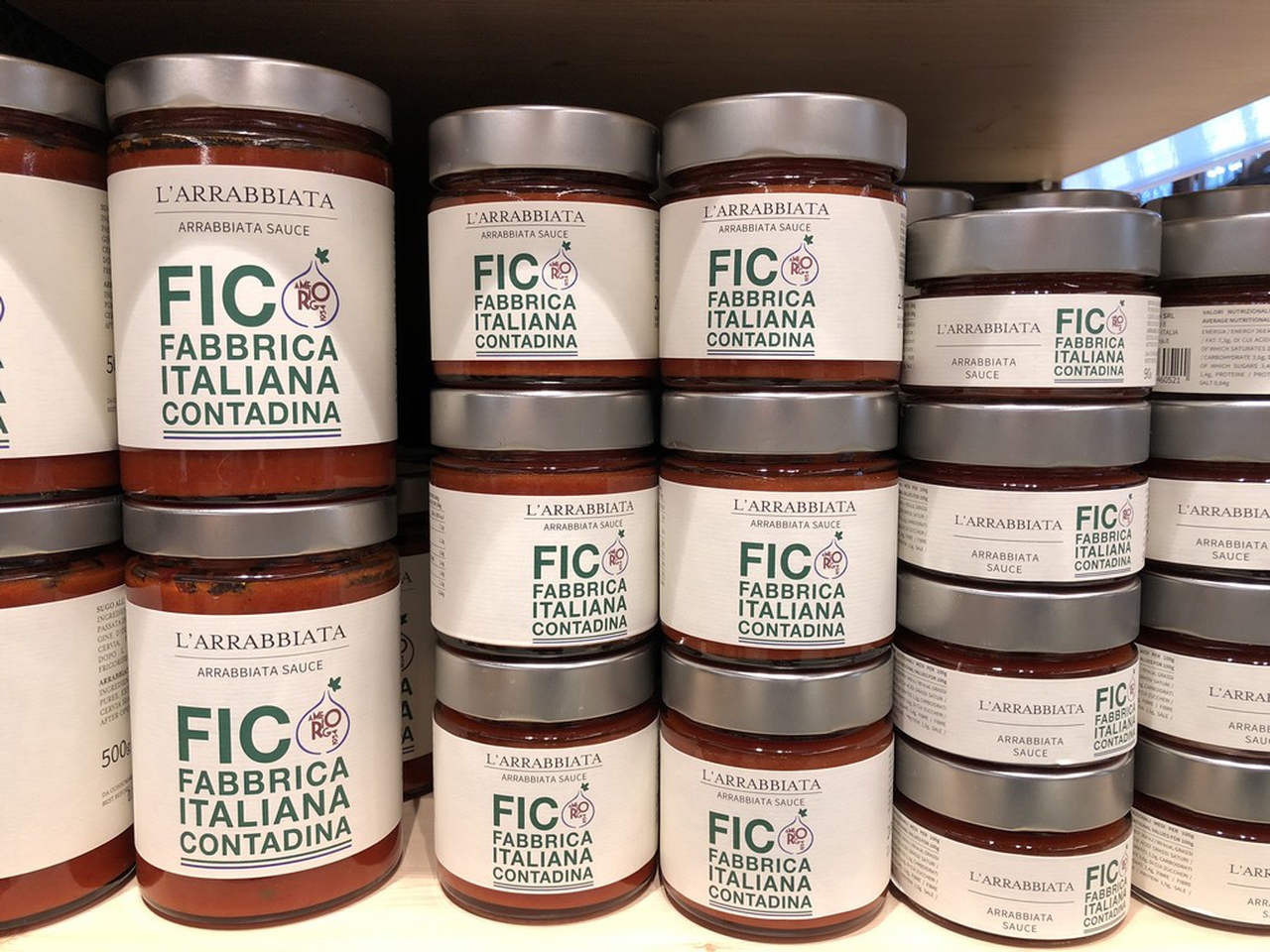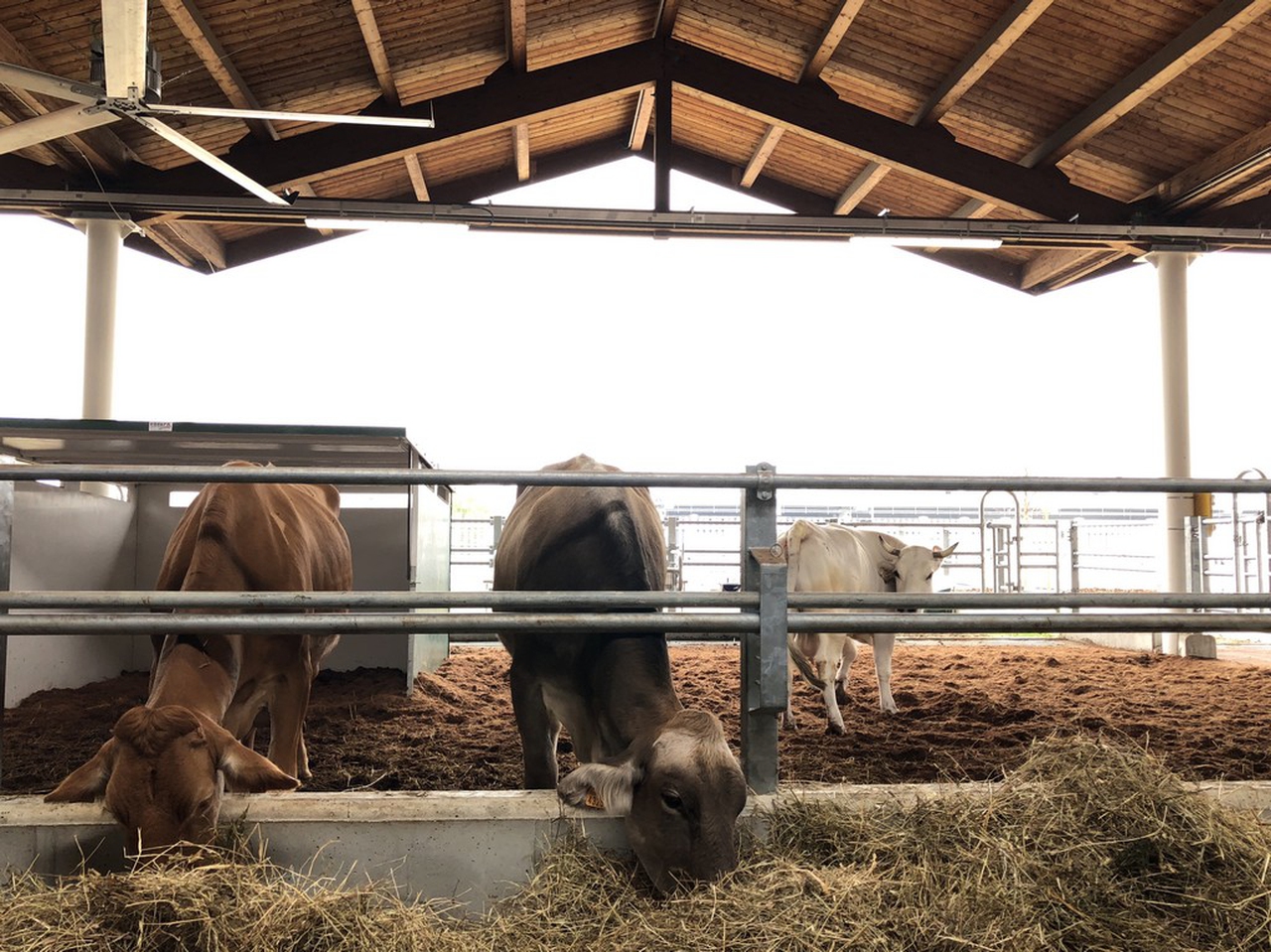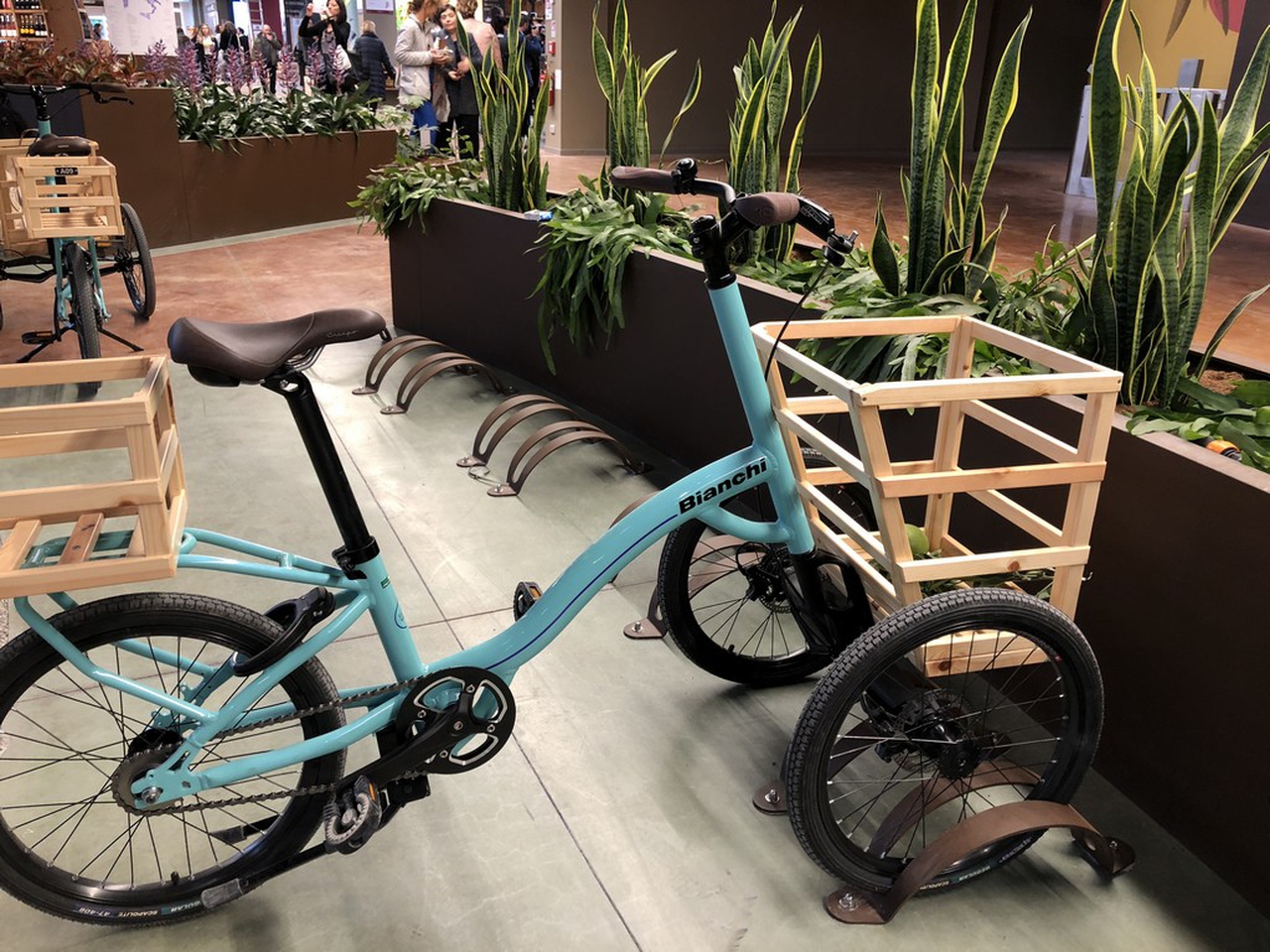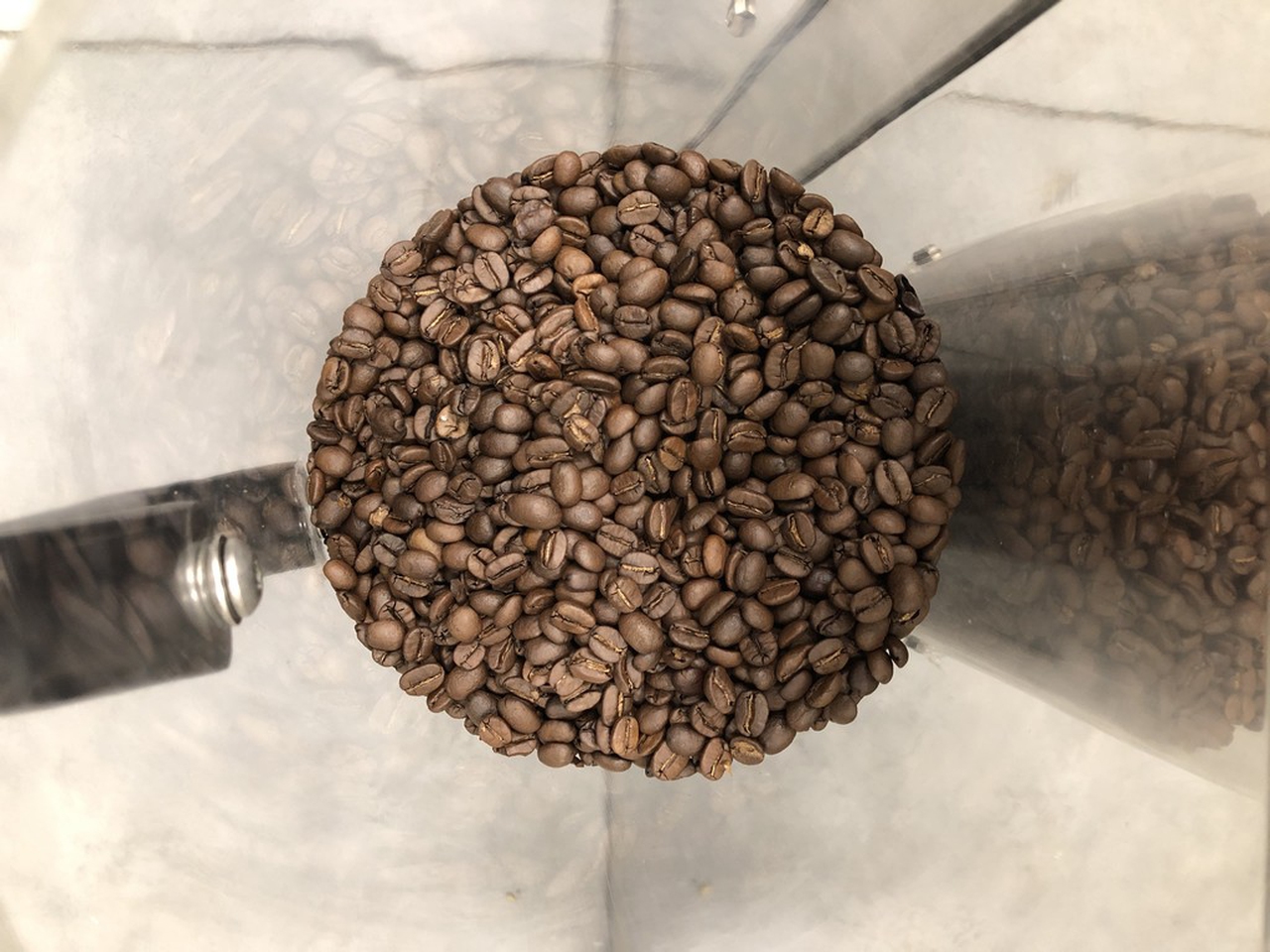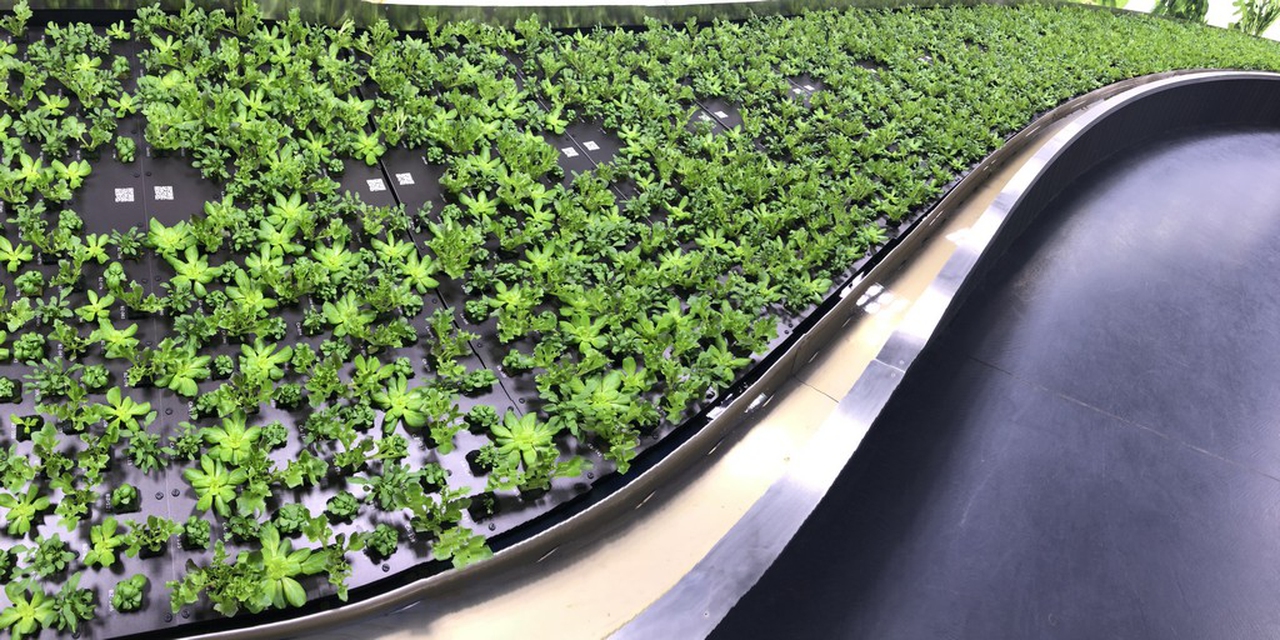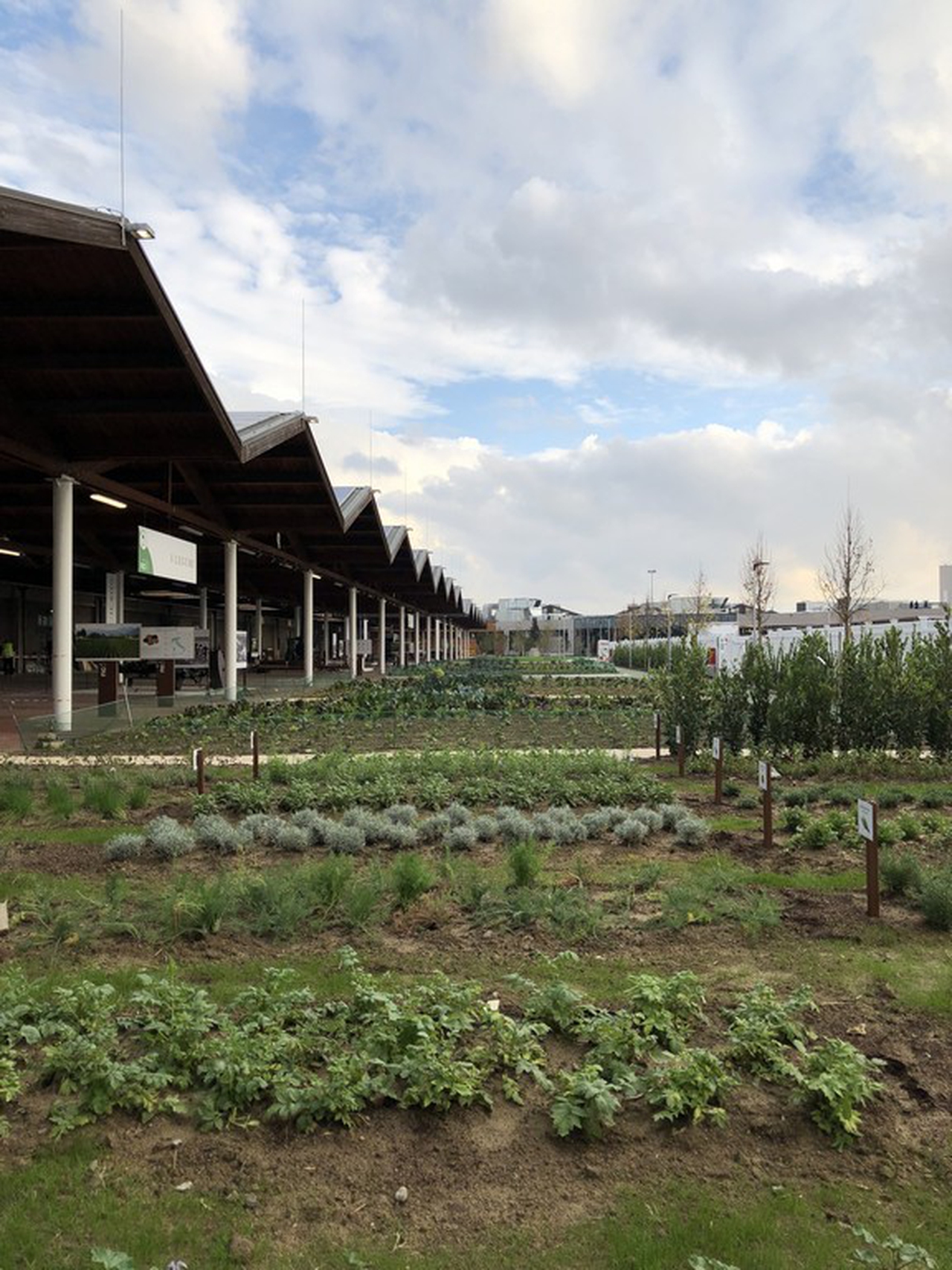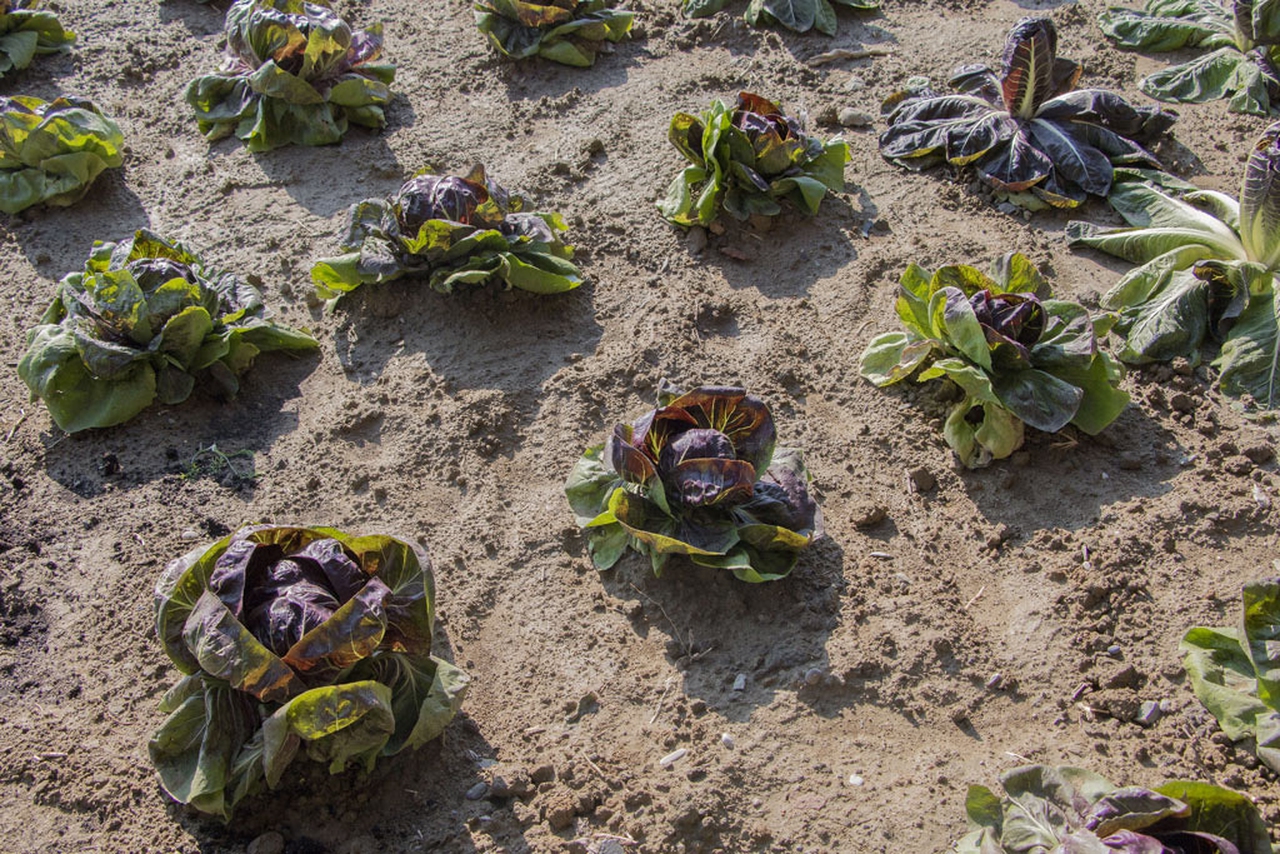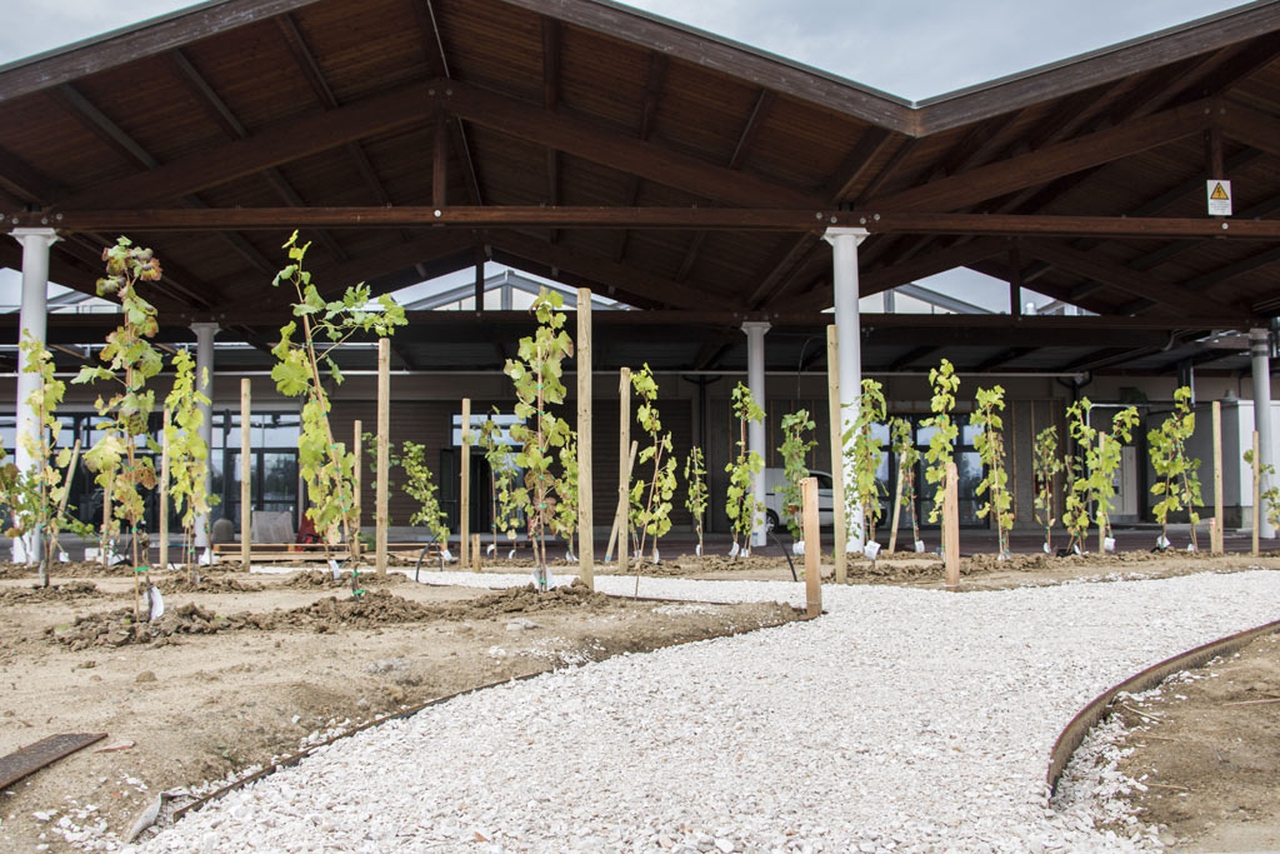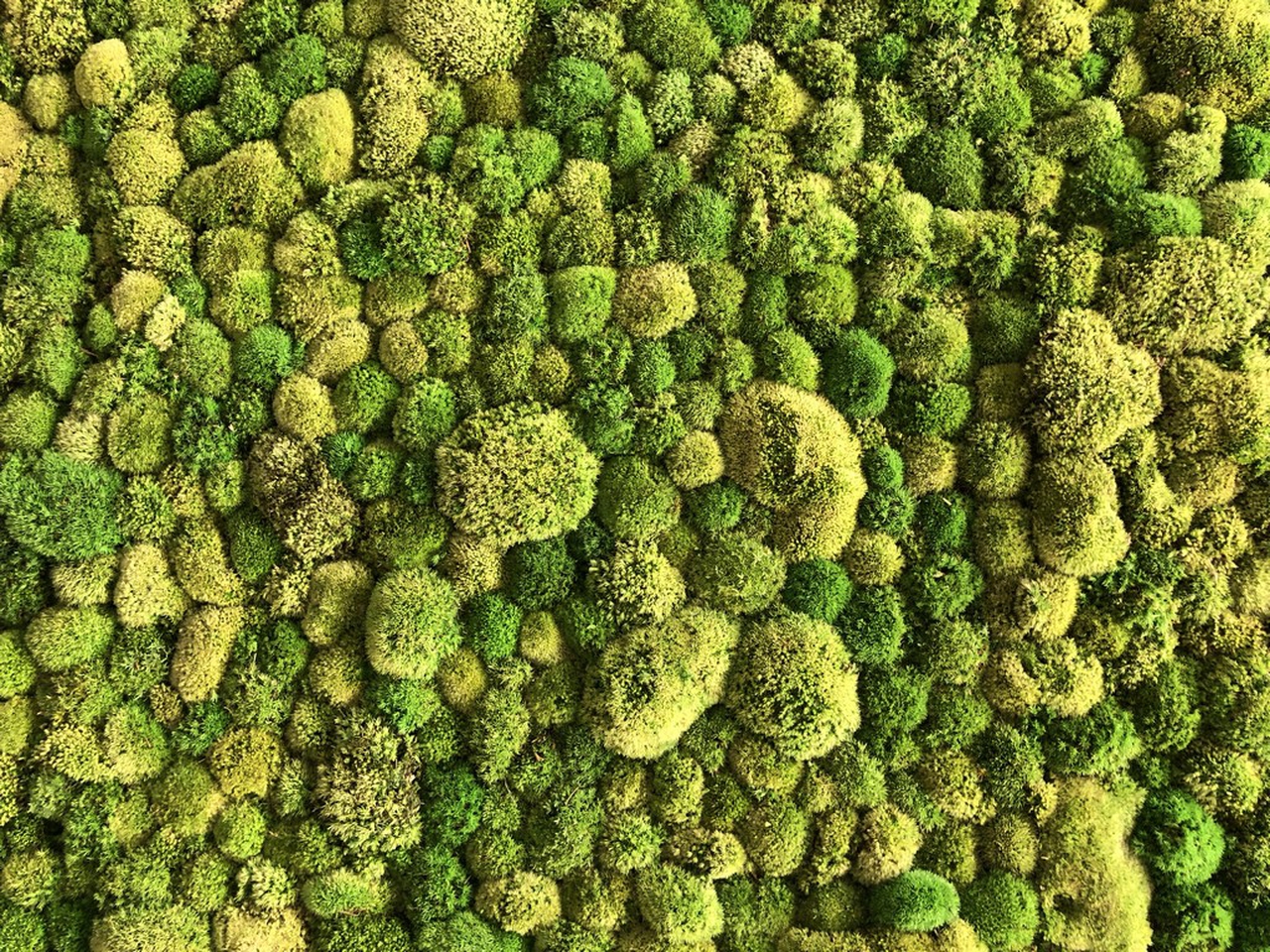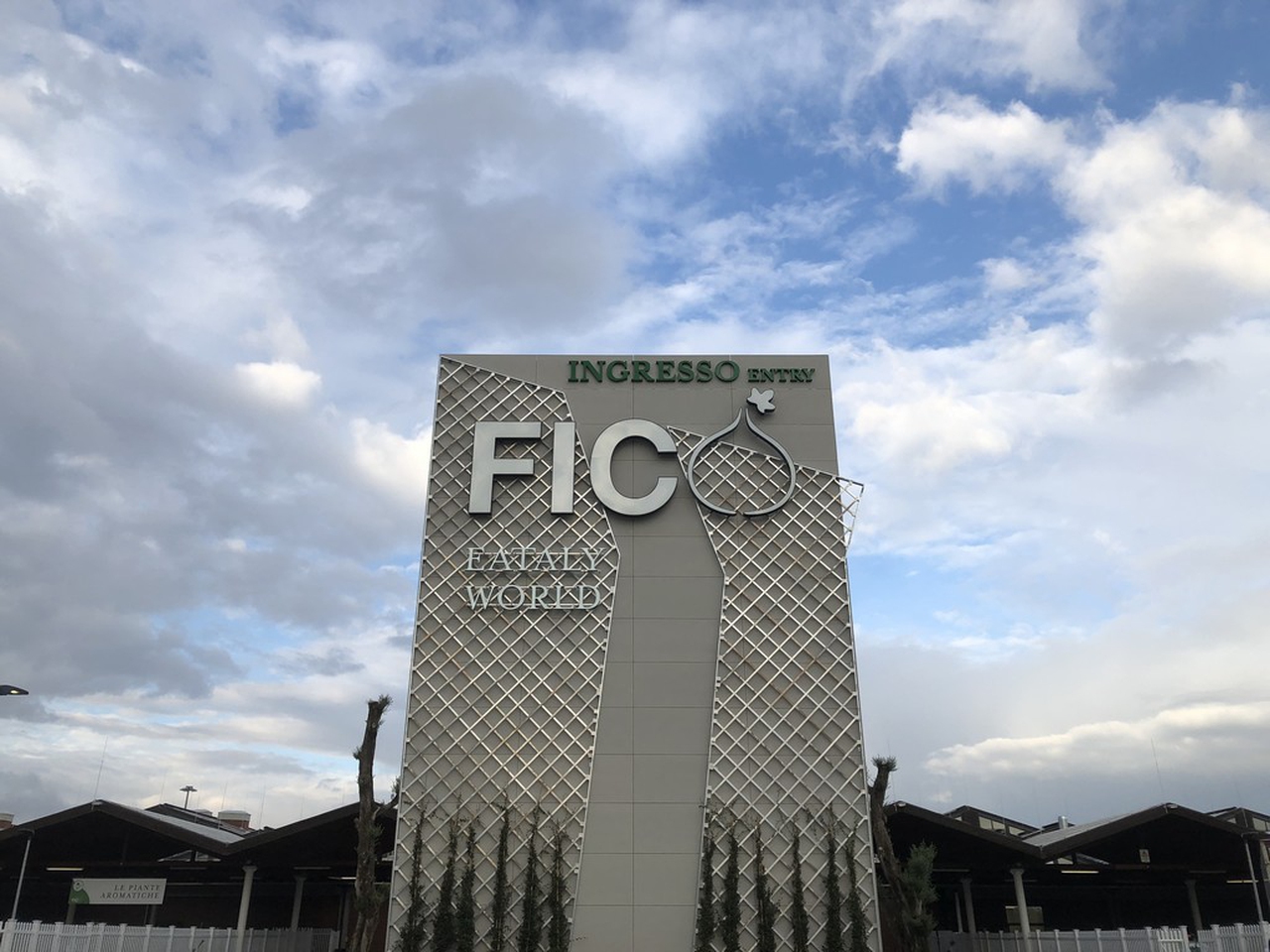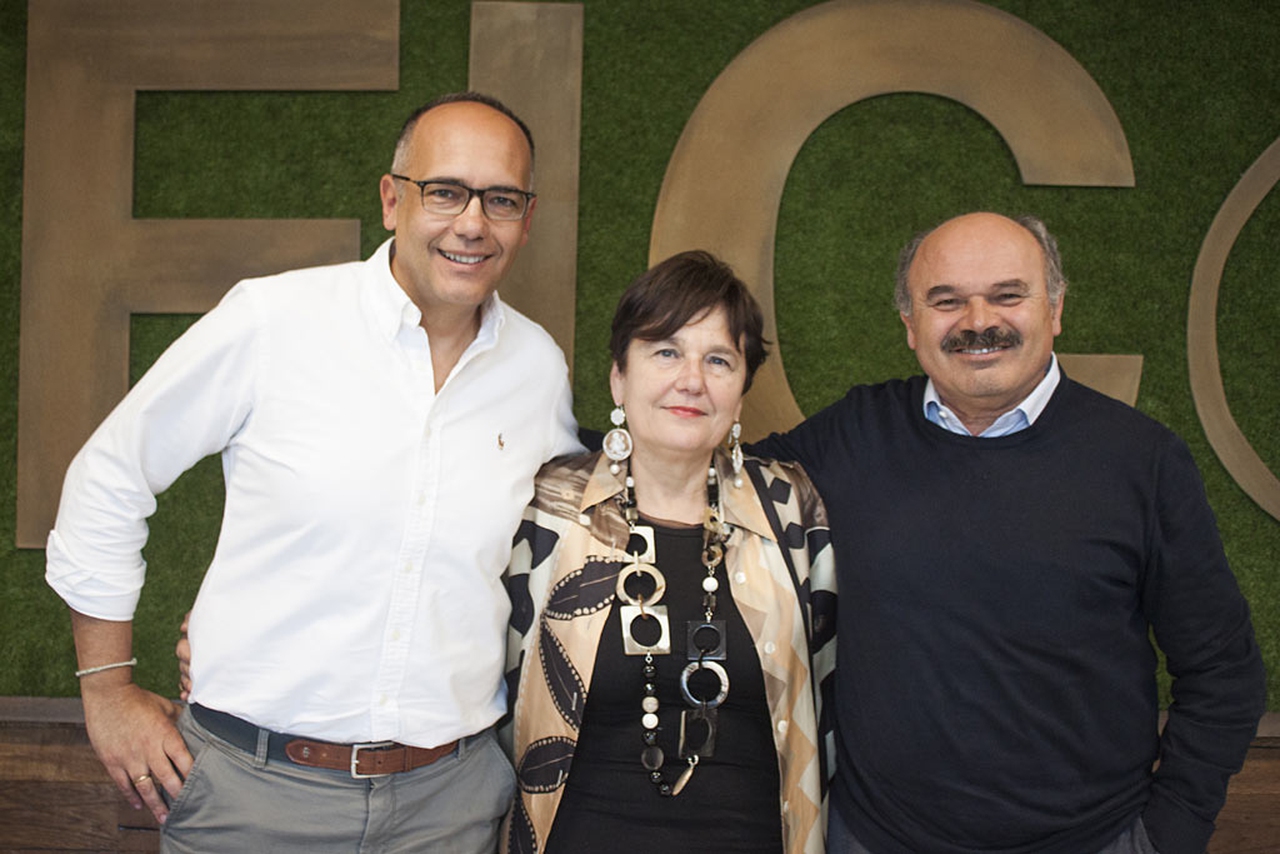 So this is what happened. The team led by Tiziana Primori, the CEO of Eataly World, has transformed Bologna's agri-food centre (CAAB) in a food city or quasi-theme park that opened on the 15th of November 2017 and is intended to welcome 6 million people over the course of the next four years. It's called Fico Eataly World in Italy, but it's simply known as Eataly World everywhere else.
Eataly World in Bologna, not just an Italian food theme park
Hospitality is another key word along with "food", often repeated and highlighted during the inaugural press conference by the mayor of Bologna Virginio Merola, not just the opening's symbolic host but the actual host since Eataly World is built on public land in a public structure, and is still property of the municipality. Revolutionary ideas must be built on a solid foundation: "We transformed a risk into an opportunity. As Bologna's inhabitants we put our passion and perseverance to work, our desire to interact with the rest of the world, other countries," Merola said. "We want to get better at this by increasing the amount of people we can host and acting as a bridge with Europe," because "we tore down walls a century ago".

Nevertheless, a solid foundation isn't enough. Primori, the only woman in the Eataly World group, put in the rest (her brain, on top of the money invested by Eataly and Coop), and a pinch of modesty: "My only merit is to have put together everything we're great at, our know-how and dialects, creating a unique place, real as well as imperfect, filled with passion and competence, fully representing the Italian spirit". Oscar Farinetti, founder of Eataly, an international chain of Italian food marketplaces, had a very similar idea and added that "the problem represented by Italian bureaucracy is just an excuse," because efficiency is dictated by people and their "common sense".
"The task was very complex – Primori added –. Since I come from the coop movement, I think cooperation is a very important value. This is why it's one of the focal points of this project, bringing out the best in people, companies and trying to show that working together" is much more valuable than the sum of individual parts. A value that can help face even unsurmountable obstacles because "a solution must always be found, with tenacity."
What is Eataly World, and what you'll find there
Eataly World is an area of 100,000 square metres (10 hectares) designed by architect Thomas Bartoli, dedicated to biodiversity and Italian craftsmanship where raw ingredients are transformed into high quality food. Outside, two hectares are dedicated to growing crops and keeping open air stables. Here there are 2,000 different types of crops and 200 individual animals. On the inside, eight hectares contain 40 functioning factories that produce traditional Italian food, covered by 44,000 photovoltaic panels that make up the largest roof installation in Europe.
Many restaurants and kiosks can also be found within, offering food tastings as well as shops selling the best Italian products. According to Farinetti, "Italy can afford a food city because it's the most biodiverse country in the world" and "because of this we can only consider ourselves lucky". This concept is condensed into a sentence placed at the main entrance to the agri-food park, which has been completely covered with apples: "There are 1,200 types of apples in Europe. 1,000 are in Italy and 200 in the rest of Europe. This is why we created Eataly World".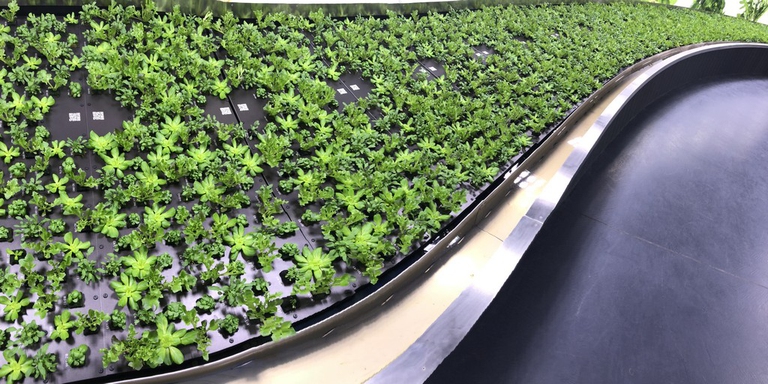 Not just an amusement park, it's also about education
A new feature compared to Expo is the opportunity for people to challenge themselves, get their hands dirty and take part in paid training courses where experts teach them how to make things, for example pasta, natural yoghurt, as well as the techniques to handle and transform ingredients. This is training intended as education – both for children and adults – because just like Expo there are small pavilions, which remind us of carousels, where the origins of the Italian food heritage are explained, revealing the secrets of fire, earth, the sea, animals, drinks and of the future. Just like at Expo, the "future" has been created by the work of a group of architects led by Carlo Ratti. (The future in 2015 was the Expo supermarket).
That's all well and good, but what about sustainability?
We had to pose this question to Andrea Segrè, university professor, president of the Fico Foundation and founder of the Last Minute Market, an Italian startup that has been developing projects aimed at preventing and reducing food waste since 2003.
https://youtu.be/mFZ7gLZdKUc
"Everything we do is for sustainability. Fighting against food waste is a chance to focus on the value of food, thus we work on prevention," Segrè answered. Eataly World "was born as a food education project and this is why we connected the University of Bologna's Agriculture faculty, the new agro-food centre, and Fico through a circular economy protocol, under the Environment Minister's watchful eye".
Fighting food waste
Sustainability has been achieved through "extensive efforts," according to Segrè, "starting from the 15 megawatt photovoltaic panels". Mobility is another key issue: "Fruit and vegetables are brought to the centre of Bologna using electric transportation". And last but not least, Eataly World "will produce zero waste, every product will be reused, even the apples on the wall at the entrance. They're replaced before they rot and given to charities. Things will be handled this way because we've made deals with various charities that will gather the food, like we've been doing with Last Minute Market for years".
Eataly World is for tasting, buying and having fun while learning. Farinetti was very clear on this matter: "If Disneyland put Orlando on the American map," poking fun at the relative lack of historical landmarks in the US, Eataly World will increase international tourism in Italy, on top of the people who already come here to admire the country's art and architecture. Eataly's founder, who looked like an in pectore ambassador at the opening, concluded by saying: "We want to go from 50 to 100 million tourists every year!" Meanwhile The New York Times has put Emilia-Romagna and Eataly World on the list of 52 places to visit in 2018.
Translated by Andrea Cutolo

Quest'opera è distribuita con Licenza Creative Commons Attribuzione - Non commerciale - Non opere derivate 4.0 Internazionale.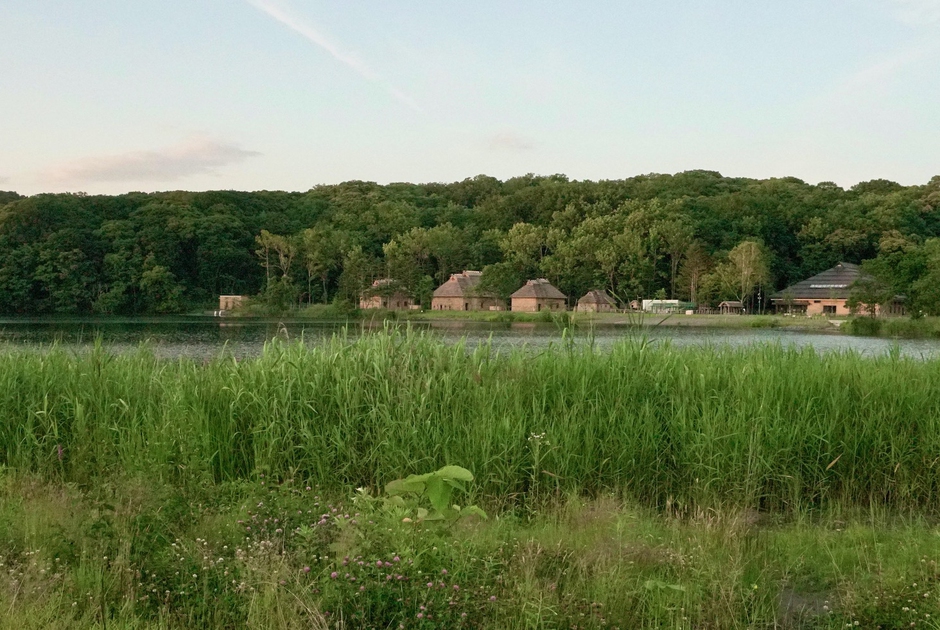 Niseko, Toya-Usu and Shiraoi are three Hokkaido destinations for travellers who want to feel close to the communities they're visiting.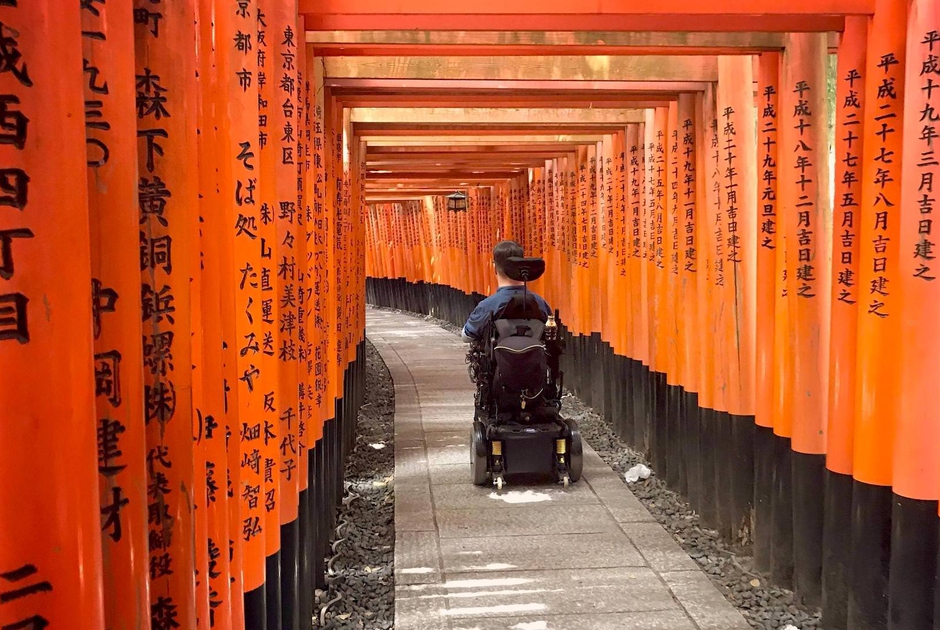 Disabled travellers need not fear Japan. Accessible Japan founder Josh Grisdale tells us about his commitment to opening the country's doors to everyone.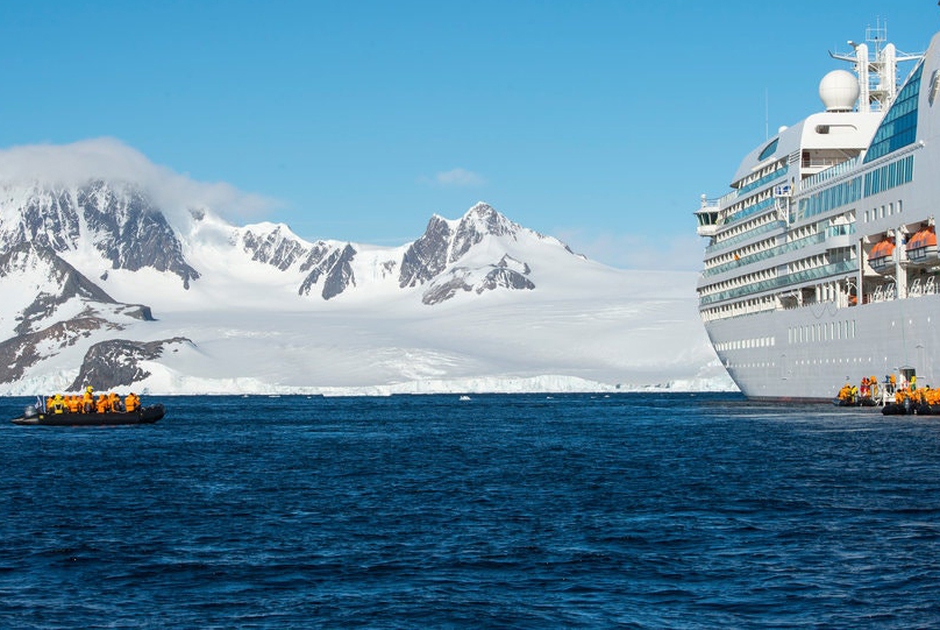 Antarctica is becoming more accessible, so much so that tourism has seen a 53 per cent increase in the last four years. And climate change is on of the reasons people visit the frozen continent.