Spinach pancakes
A colourful recipe to brighten up your breakfast. Spinach pancakes are naturally green and luscious with yogurt and seasonal fruits.
Ingredients
100 g of fresh spinach
200 ml of vegetable milk (oat or soy)
1 egg
1 spoonful of oil
1 cup of flour
1 spoonful of whole sugar
1 teaspoonful of instant yeast 
1/2 teaspoonful of baking soda
1/2 teaspoonful of salt
Preparation
In a blender combine the spinach, milk, egg and oil and blend until smooth and fluid.
Put the other ingredients in another bowl. Mix the liquid ingredients with the dry ones well.
Put a little oil in a nonstick pan and heat it. Slowly pour the batter in the pan to form round pancakes. Cook the first side until bubbles form on top and then cook the other side.
Serve your spinach pancakes with yogurt cream and seasonal fruit.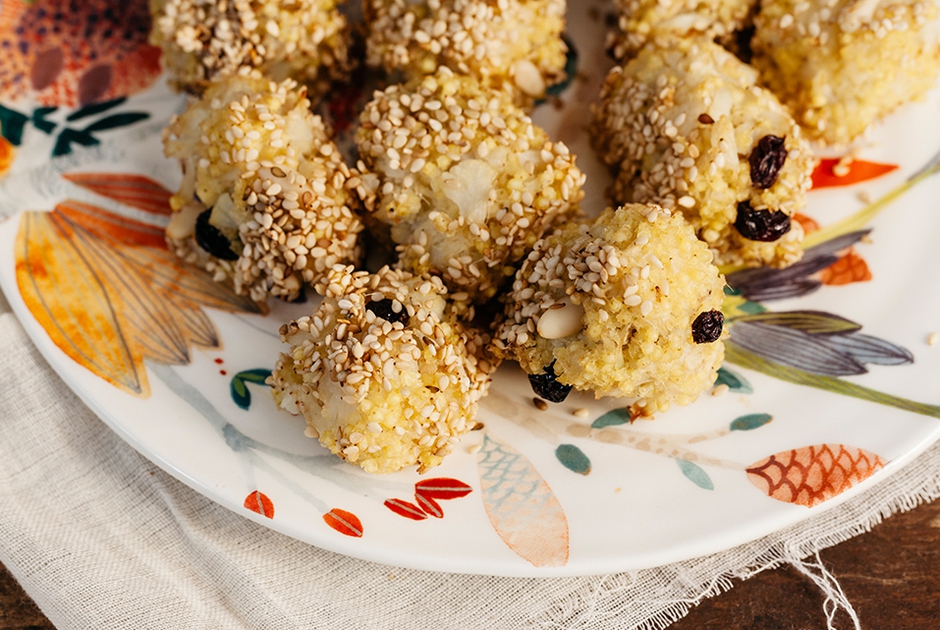 The recipe to prepare tasty millet and cauliflower croquettes with anchovies and a crunchy topping of sesame seeds.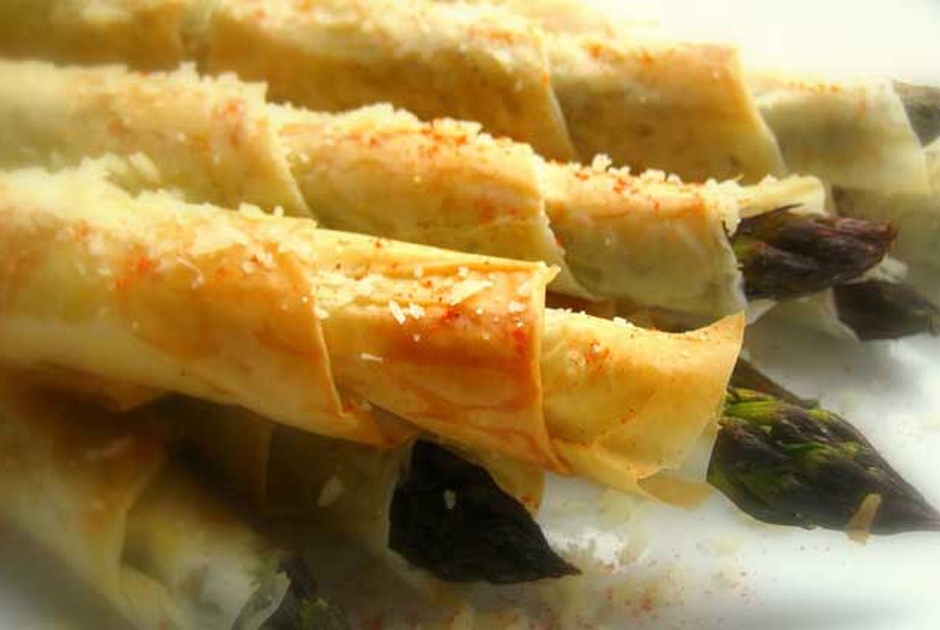 An original idea to eat asparagus as an antipasto or with eggs. For this recipe we chose a light and crunchy type of puff pastry: filo.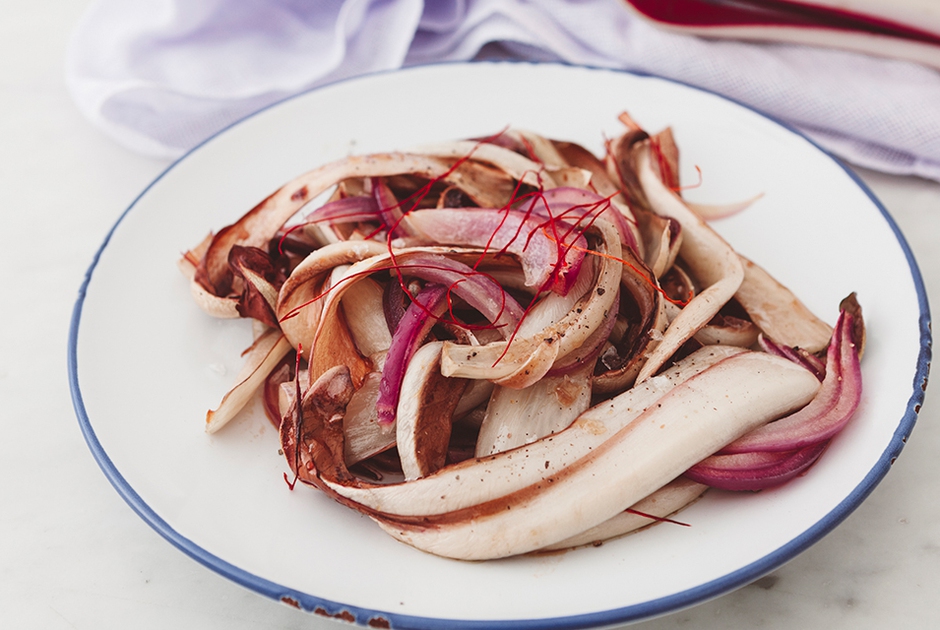 Baked radicchio with caramelised onions is an easy-to-prepare dish with a strong and rich taste.