Travel
Yellowstone, the USA's oldest park endangered by reckless tourism
Irresponsible tourists are causing evermore problems at Yellowstone National Park. From endangered wildlife to vandalised geothermal wonders, the park is suffering.
Yellowstone was the United States' first national park, created 140 years ago. It covers an area of nearly 9,000 square kilometres over the states of Wyoming, Montana and Idaho. Its natural wonders are well-known worldwide, making it a major tourist attraction with a record breaking four million visitors in 2015 alone. But with popularity, problems often arise, as reckless tourists pose a threat to the wildlife, geothermal features and entire park ecosystem.
Bison calf put down because of reckless human behaviour
A father and son visiting the park were ticketed in early May after having caught and transported a newborn bison calf to the ranger station in the trunk of their vehicle. While their intentions were to rescue what appeared to be an abandoned calf, their actions lead to dire consequences: after attempts to reunite the calf with its herd failed, park rangers had no choice but to euthanise the animal. Bison biologist Rick Wallen believes that if it had been allowed to live, the calf wouldn't have lasted long before a wolf, coyote or bear preyed on it.
Tourists 'rescue' bison calf from the cold of Yellowstonehttps://t.co/xKIhN89CYq (pic: Karen Olsen Richardson) pic.twitter.com/h6M7XeJwRe

— NBC DFW (@NBCDFW) May 16, 2016
A series of worrisome incidents
Over the years, Yellowstone park rangers have dealt with several cases of disruptive human behaviour. From poachers killing elk, to engaging in illegal aquatic sports; from vandalizing fragile geothermal features, to endangering animal life. Four Canadian filmmakers are each facing up to six months in jail and a 5,000 dollar fine for having walked on the geothermal features of the Grand Prismatic Spring, which contains sensitive crusts and organisms adapted to its hot waters. In recent years tourists from Holland, Germany and Oregon were fined for crashing drones into Grand Prismatic, prompting Yellowstone officials to ban them. Five visitors were seriously injured in 2015 after an encounter with bison.
https://www.youtube.com/watch?v=ogPAt4a25ts
The role of social media
Yellowstone Superintendent Dan Wenk attributes some of the aggressive animal behavior to social media. Despite warning signs to steer clear of animals, visitors often try to get a good picture without being aware of the dangers they put the animals and themselves into. A video posted on Facebook showed a woman petting a very agitated bison near Old Faithful Geyser, while tourists tried to take selfies in close proximity to a group of the frightened animal.
Following the rules
Because of the increasing number of visitors, especially bus tour groups, visitors should maintain a minimum distance of 23 metres from animals such as bison and elk, and 91 metres from bears and wolves. "People come here wide-eyed and excited but they don't read the signs and don't listen to the cautionary messages of rangers. Yellowstone isn't a zoo. We have big animals that can kill or eat you," says Lee Whittlesey, Yellowstone historian.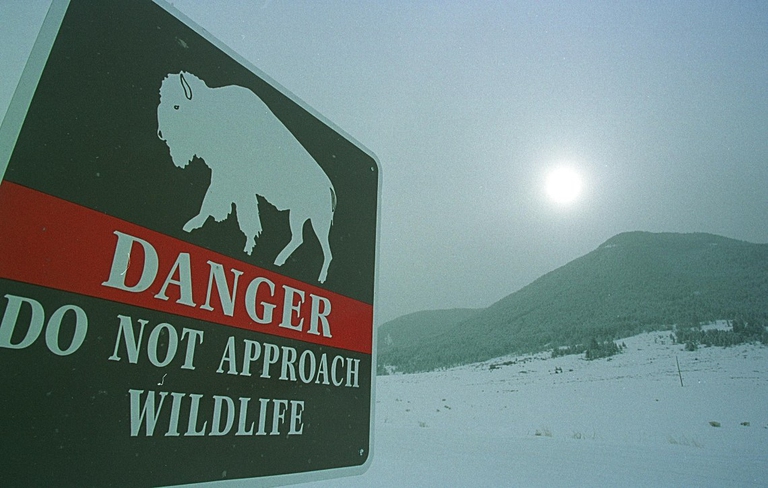 A fragile balance
Bison, which has recently become the first official mammal of the United States, was nearly wiped out by reckless hunting in the 19th century. It is finally thriving again, so much so that park officials need to slaughter part of the herd every year in an effort to contain both the population and spread of the disease brucellosis. A controversial practice, and a reminder of how mindfulness is vital when dealing with nature. The National Park Service hopes that all visitors understand the fragility of the park's ecosystem and learn to fully respect it.

Quest'opera è distribuita con Licenza Creative Commons Attribuzione - Non commerciale - Non opere derivate 4.0 Internazionale.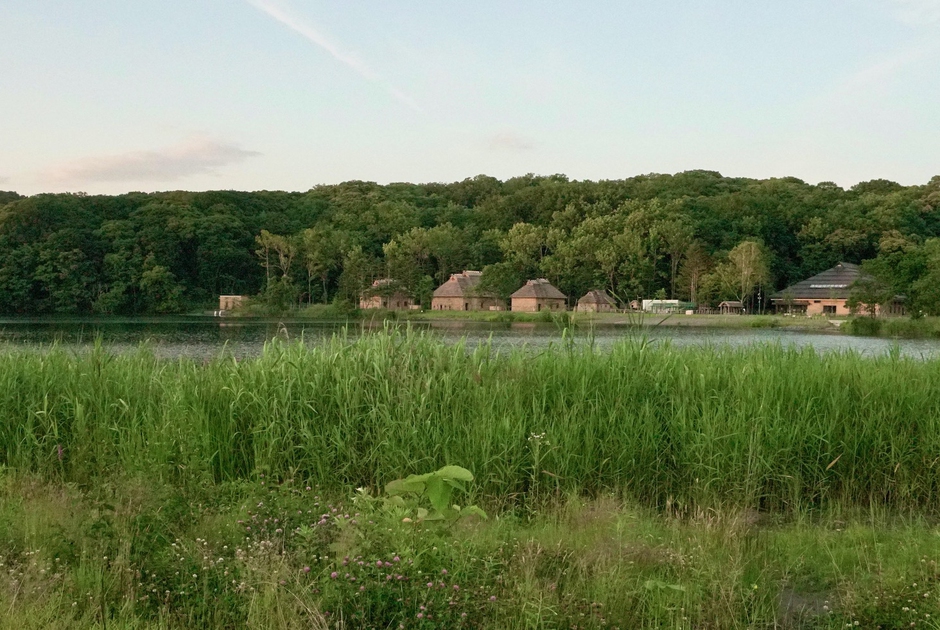 Niseko, Toya-Usu and Shiraoi are three Hokkaido destinations for travellers who want to feel close to the communities they're visiting.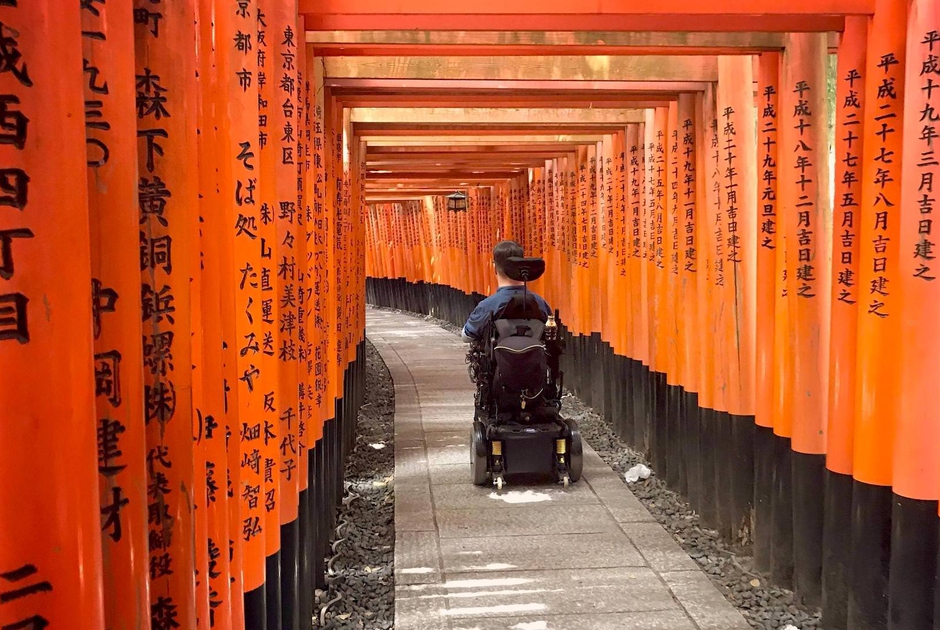 Disabled travellers need not fear Japan. Accessible Japan founder Josh Grisdale tells us about his commitment to opening the country's doors to everyone.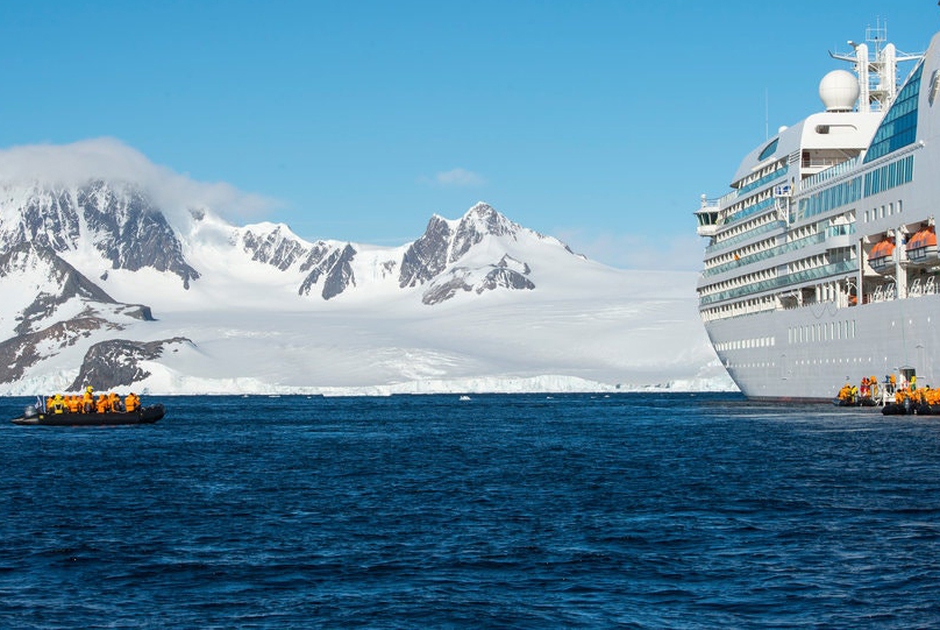 Antarctica is becoming more accessible, so much so that tourism has seen a 53 per cent increase in the last four years. And climate change is on of the reasons people visit the frozen continent.