Water defender Milica Kočović De Santo's fight to save Serbian mountain rivers
Milica Kočović De Santo is a water defender working to oppose a hydroelectric plant in Stara Planina National Park, between Serbia and Bulgaria.
curated by Christian Elia
"The main point is that in today's economy there isn't any space to discuss a certain model of growth, even though this economic 'ideology' has become global and is putting the sustainability of our planet's resources at risk". Milica Kočović De Santo, a researcher at the Institute of Economic Sciences in Belgrade and an associate professor at the city's faculty of Dramatic Arts, goes straight to the point.
Milica is one of Serbia's water defenders. For years, she has opposed the project for a hydroelectric plant with several water pipelines cutting across the heart of Stara Planina Nature Park, a magical place near the border with Bulgaria.
Every river is at risk
"What is happening in Stara Planina could set an important precedent: building a dam is presented as sustainable development but if were to accept this logic, almost every mountain river – in Serbia, the Balkans and potentially the whole world – faces a dire ending. And so do we," Milica claims.
The Stara Planina project involves the construction of 60 structures, including small dams and the main power plant. Serbian authorities insist that in light of the European Union's request to increase the share of renewables in its energy mix, the country has chosen the most economical option. And thanks to this strategy, which it considers to be sustainable, it has attracted many Serbian and foreign investors whose names are often impossible to retrieve.
In the midst of all this, there's an important story to be told. "The Odbranimo reke Stare planine (In defence of Stara Planina's rivers, ed.) movement was launched online in 2018. On its 90,000-strong Facebook group the movement shares informative, cultural, artistic and legal content relating to the issue. This is a passionate and disorderly group of citizens that has no ambition of becoming a political party".
Our goal is to wage a battle to impede, or at least slow down, the project for a plant that would devastate the park forever. We never bought into the idea that clean energy is equivalent to sustainability.Milica Kočović De Santo
A battle for nature on multiple fronts
"We use different methods depending on the situation", the activist goes on. "In February 2020, for example, we delivered a request to the government through the Environmental Protection Agency. Our delegation, composed of Aleksandar Jovanović Ćuta, Aleksandar Panić, and Desimir Stojanov-Desko, presented the request as a piece of performance art".
Many artists, including singer Manu Chao, have participated in Odbranimo reke Stare planine events, giving their support to the group's demands.
"We're asking for the removal of the pipelines laid on the Rakita riverbed, and for the prior conditions to be restored immediately. This was decreed by an Environmental Protection Ministry inspector over a year ago, but nothing has been done. The government ignores the government, and investors have exploited this state of confusion at the institutional level to push things forward and lay the pipelines".
When the state favours private interests
"Every river is life. This isn't a political statement but a humane one," Milica continues. "This is why the movement has grown. We employ a number of strategies: we're independent, we work on informing the public on how this issue affects us and contribute to people's emancipation by experimenting with new eco-cultural spaces. Everything we've done up to now has been within the boundaries of the law. And through communicative, ecological, cultural and legislative interventions we hope to be set an example for others interested in this issue who might follow in our footsteps".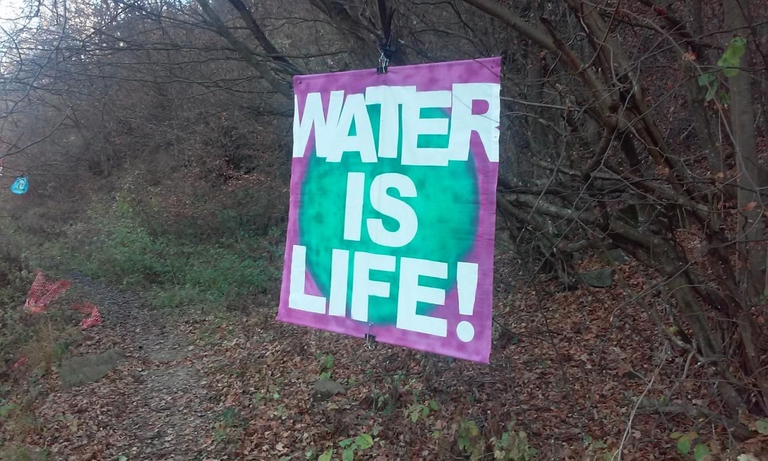 Water and public goods are faced with a difficult destiny because they belong to society but they're being hoarded by individuals, who then make society bear the costs and extract profit for themselves.Milica Kočović De Santo
"Within this process, the state apparatus operates for the good of the private sector. We're fighting this through legal proceedings and class action suits against investors. The network that is attacking our rivers is a mafia-like structure involving our country's leaders, ministers, public companies, local administrations and investors. The Stara Planina case is used as a precedent for favouring the private sector's economic interests and sidelining the sustainability of natural resources, biodiversity and ecosystems, as well as cultural diversity and social vitality. The underlying idea is that sustainable development isn't equal to balanced development but rather a reference framework for the achievement of primary economic growth. Even if the price of this strategy is endangering other pillars: the environment, society and culture. At the end of the day, as activits we're doing what institutions should be doing".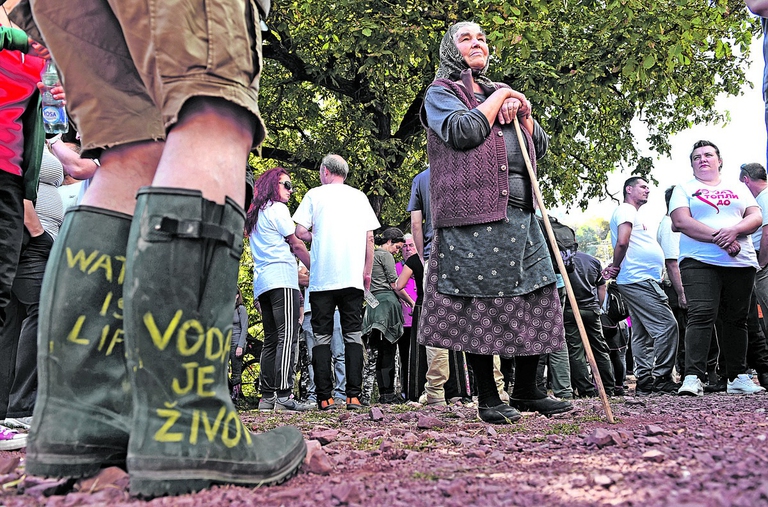 Communities endorse the movement
Milica and many others have paid a high price for their fight. "Our activists are regularly stopped and marked for 'informative discussions' with the police, and they're increasingly being reported in other ways. Individual administrators in our group are called in every week".
"At the local level, in the district and city of Pirot (near the national park, ed.), each initiative spearheaded by prominent members of the group is blocked by the authorities. Several activists and local citizens have been sued by investors who have carried out physical and psychological violence against people".
"Our funds come exclusively from voluntary donations and cover legal costs. Furthermore, this year we received the Belgrade National Theatre prize as a 'Team positively impacting the community'. We're renowned on both sides, for better or worse, as a political and social force to be reckoned with. This makes us especially happy".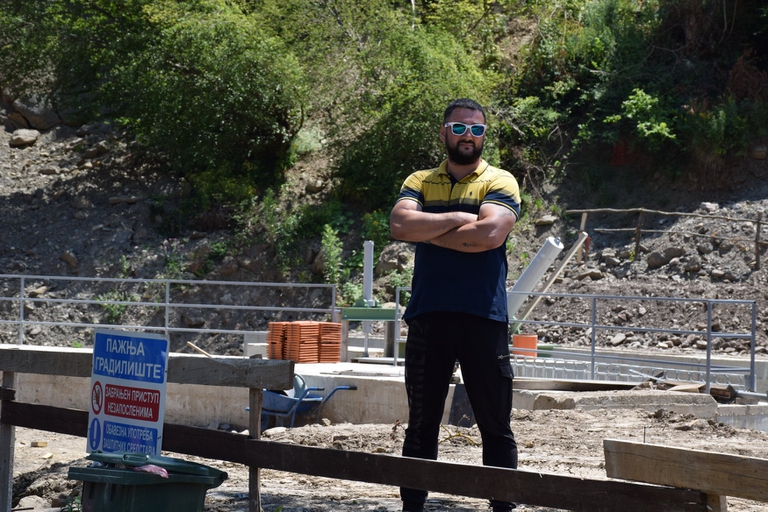 In addition to the support it receives from local communities and a section of Serbian civil society, the group has many contacts and connections with similar movements. "We've been in touch with activists in Kosovo, Montenegro, Croatia, Bosnia and Herzegovina, Albania and Bulgaria. There are increasing challenges linked to hydroelectric plants in the Balkans and this has led to the Blue Heart of Europe network forming. Activists have contacted us and we've had a few meetings. It can't be said that we've coordinated internationally, but this would be desirable. Our fear is that of radicalisation because the law is currently a dead end for citizens in Serbia, where freedom to dissent is in grave danger".
However, a path that brings together development and sustainability is possible, and the platform has a proposal in this sense. Milica is clear on this: "We need interdisciplinary experimentation aiming for alternative systemic development solutions. By creating realistic opportunities that have a positive impact on citizens we can be fairer in terms of the use, allocation and creation of resources. Our dream is for this new deal to be shared and international, calling on those who face similar challenges to act in solidarity. This alternative economic, social, cultural and environmental path can exist in eco-cultural autonomy. It is currently in the phase of being developed conceptually and we're thinking of launching experiments on multiple levels".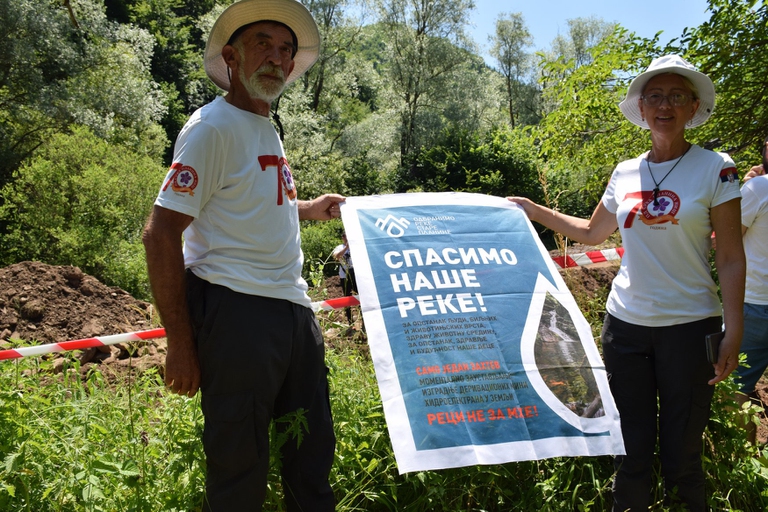 "Eco-cultural autonomy should be a grassroots-level civic project aimed at creating an emancipated critical mass that is strong enough to understand its role and teach others the role humans should have in society".
"The goal is to put the law back at the centre: there has to be respect for the Constitution and rule of law, for national legislation and international conventions. We must also question any legislative, formal, specialist or any other expertise that argues for destructive projects that negatively impact the sustainability of natural, human and cultural resources".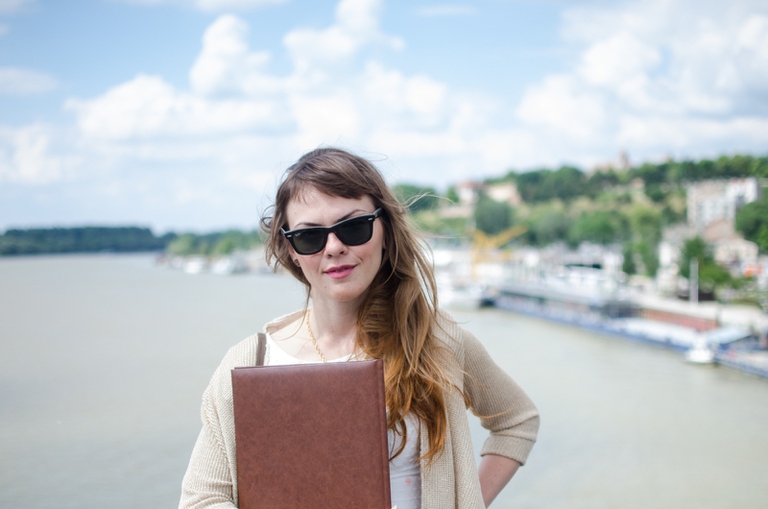 Milica ends the interview by listing a number of keywords underpinning alternative sustainable solutions for the future: fair trade, fair share, permaculture ethics, organic and biodynamic agriculture, eco-cultural tourism, participative governance, community management of cultural and natural heritage, virtue ethics, value creation and preservation at the local level, small-scale methods, cooperation, co-creation, rethinking, experimentation. All instruments that many communities already employ in the defence of water as a public good.
---
Water Defenders is a Water Grabbing Observatory project celebrating the tenth anniversary of the recognition of the human right to water through a series of interviews that tell the stories of grassroots battles being fought for water all over the world. A multi-faceted struggle against resource exploitation and large as well as small projects that impact communities and natural environments. Ordinary yet extraordinary men and women across the world are defending this fundamental human right. Starting from World Water Day, 22 March, LifeGate regularly publishes features by the Water Grabbing Observatory, each centred on a person fighting to protect the most precious resource we have. And claim their right to water.
Translated by Patrick Bracelli

Quest'opera è distribuita con Licenza Creative Commons Attribuzione - Non commerciale - Non opere derivate 4.0 Internazionale.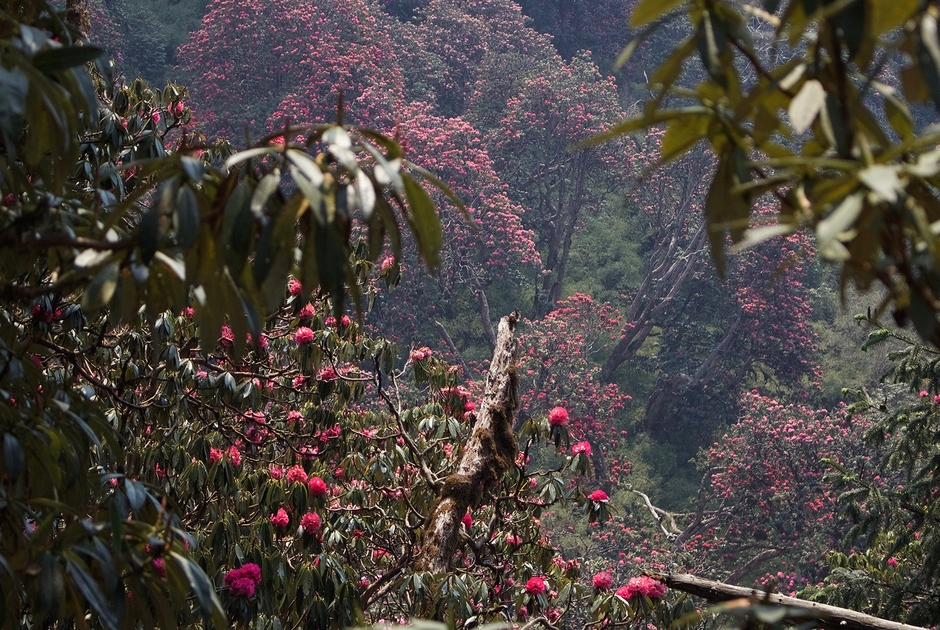 Over the last four decades, Nepal's communities have carried out an extraordinary reforestation campaign. And the results are clearly visible.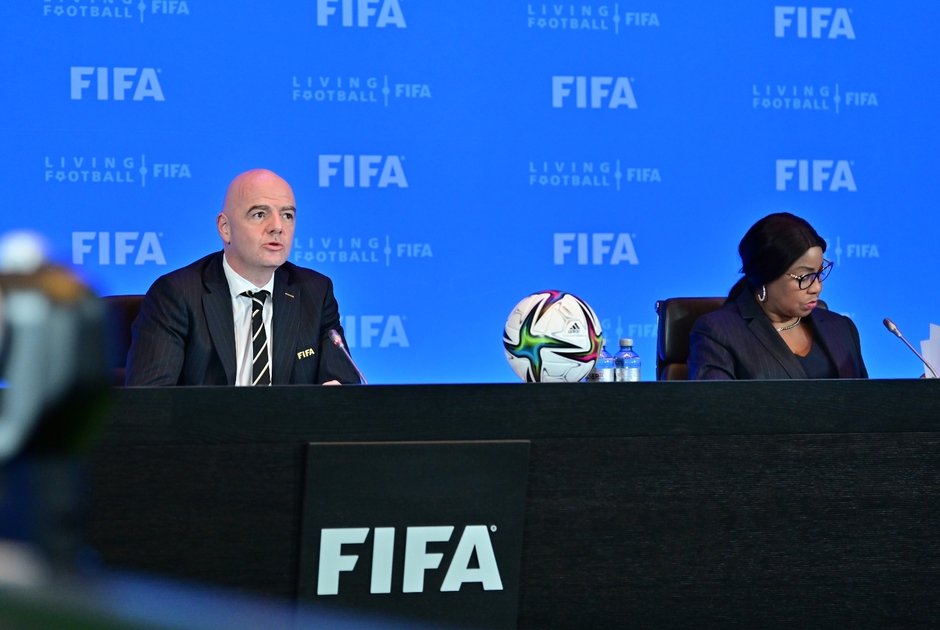 FIFA asks teams taking part in the Qatar World Cup to "focus on the football". Europe's FAs respond that they will "continue to support human rights".
Fossil fuel lobbyists account for more delegates at COP27 than those from any country in the world, aside from the United Arab Emirates.