Ecuador's artisanal fishermen are fighting against the current
A special report from Ecuador's fisheries delves into the complex reality of being an artisanal fisherman, faced with extortion and environmental collapse.
It's a sunny afternoon and we are at the port of Jaramijó, just 10 kilometres from Ecuador's largest fishing port, Manta. According to the most recent fishing census, 2016 inhabitants of Jaramijó are involved in fishing activities, which are the primary type of work here. One of the artisanal fishermen, who entered the profession at the age of 15, shares his experiences with us. We will call him Carlos to protect his safety.
Inadequate legislation
"Fishing is not like before," he says, confirming what other fishermen in Manabí have told us. "Fish are scarce. Due to contamination and damage to the environment, the fish have moved further away. Here in Ecuador, we say we are protecting the environment, but it is a pure lie. There is a lot of pollution. Because of this, the fish are already migrating to other places; we humans damage everything".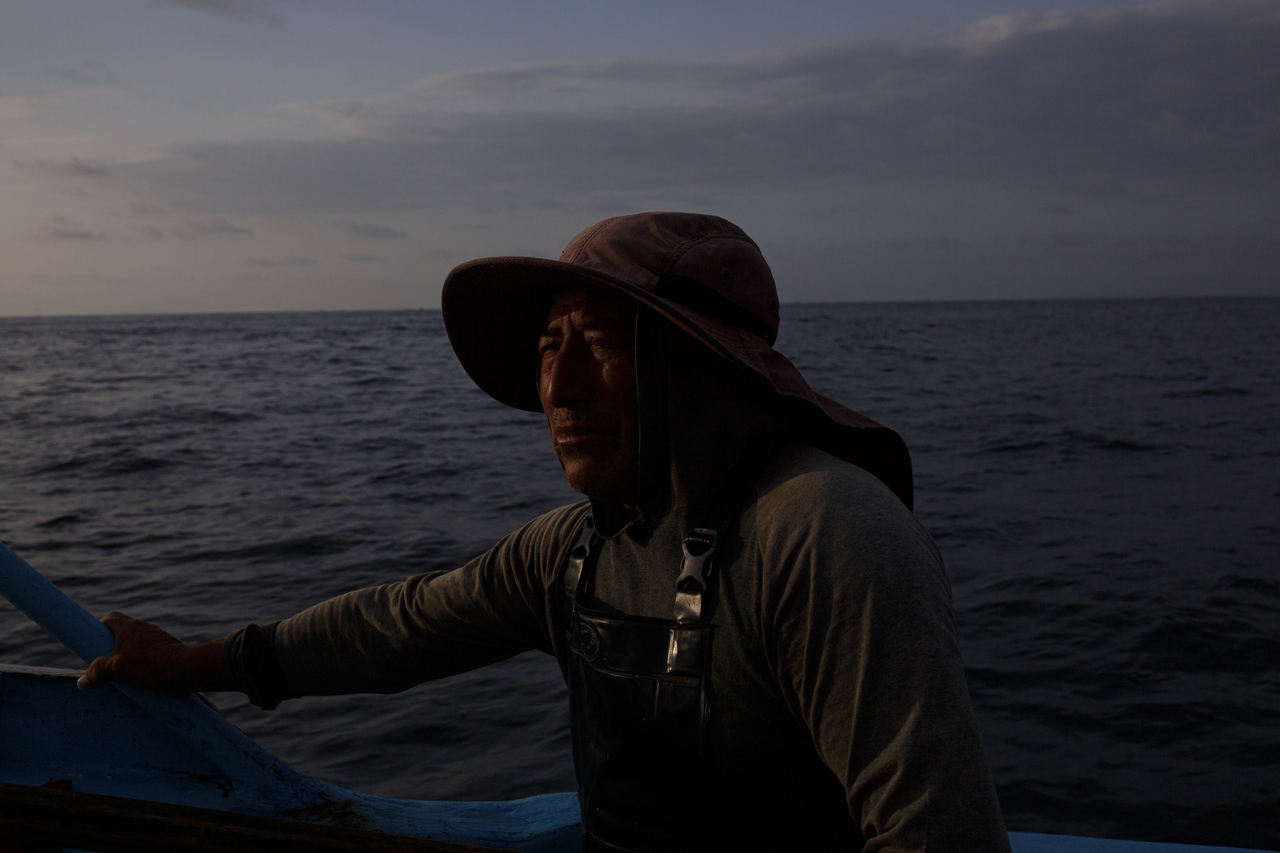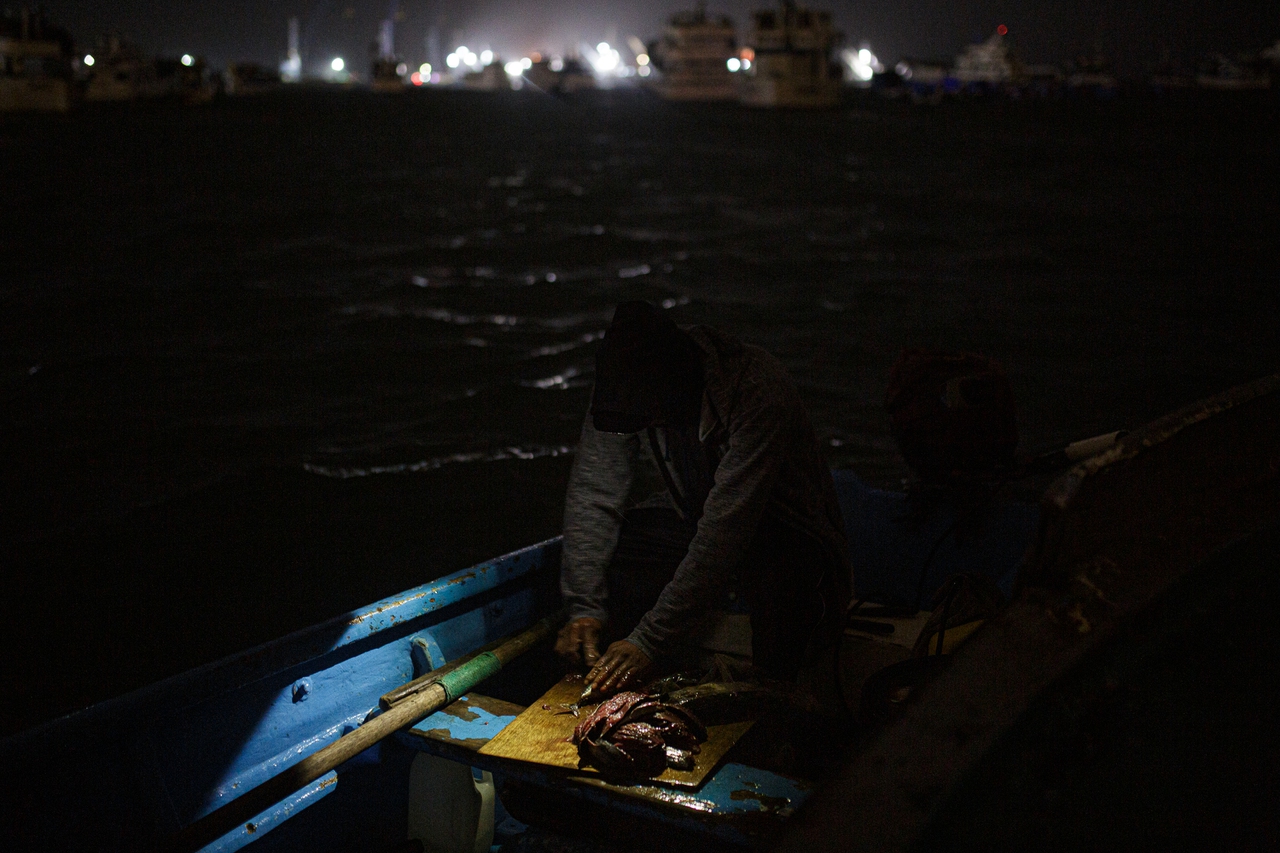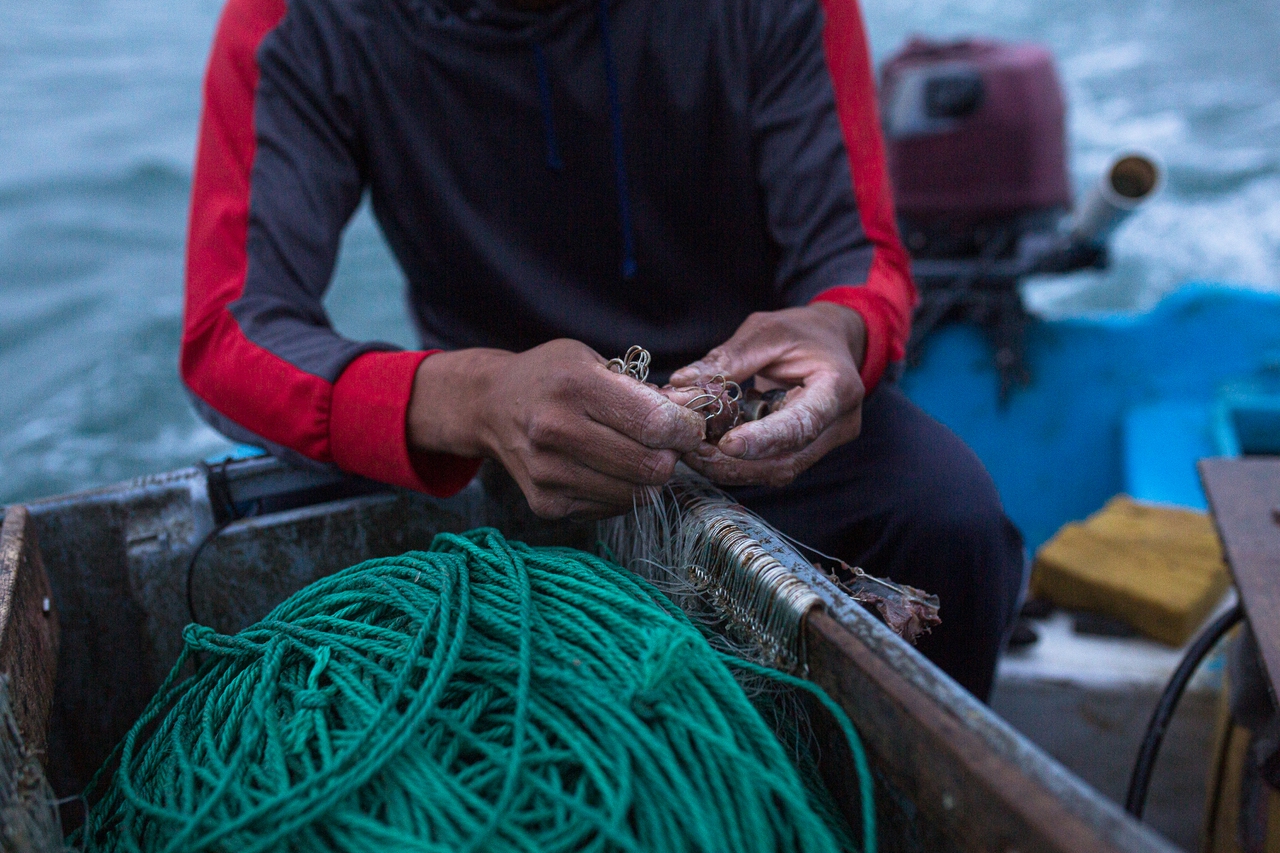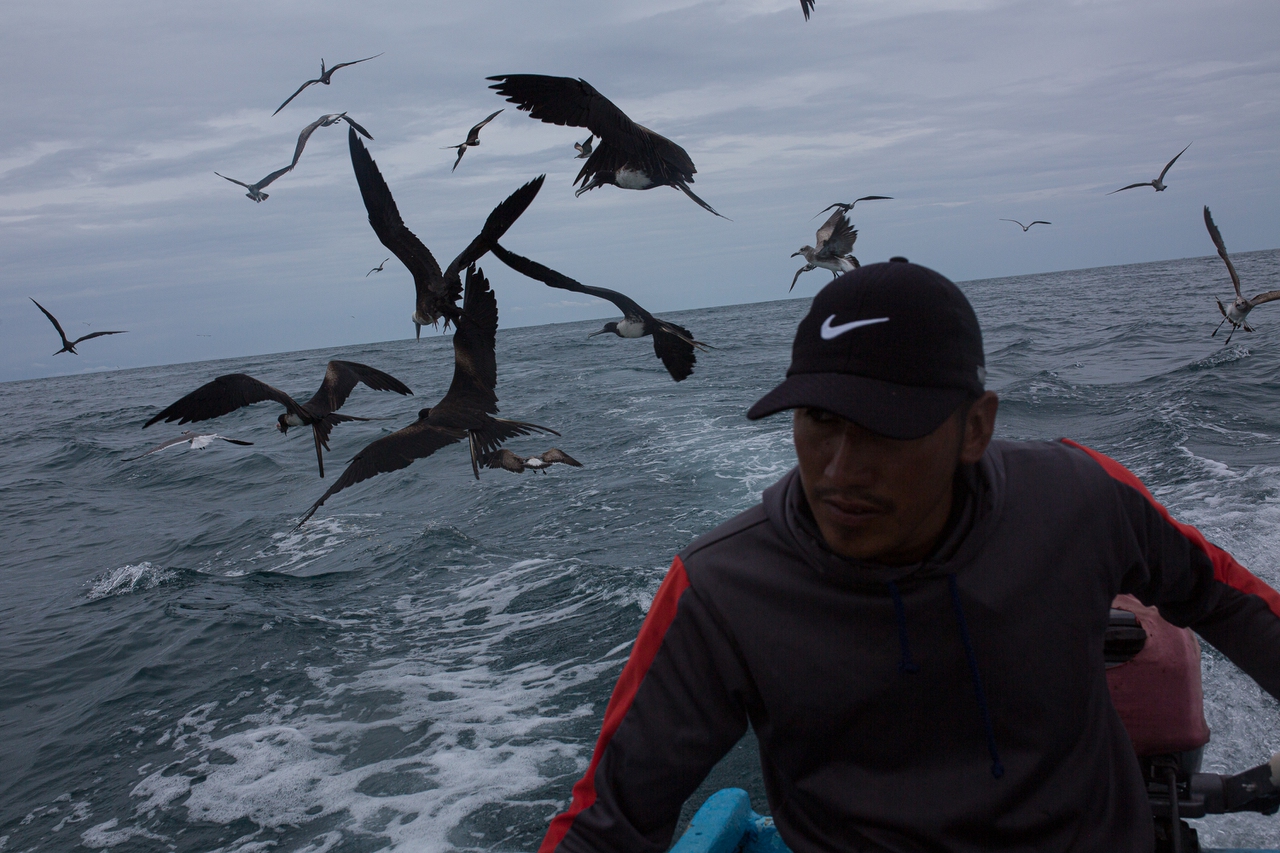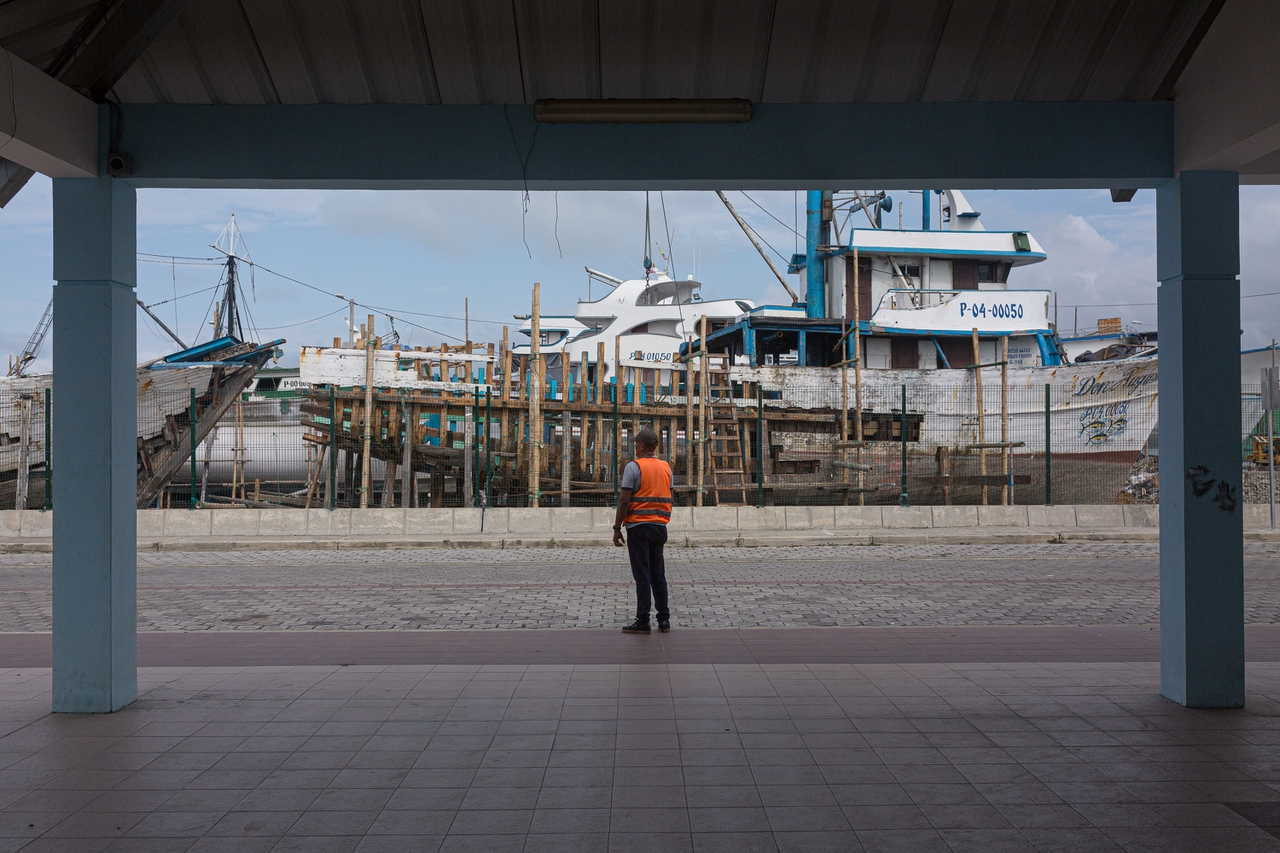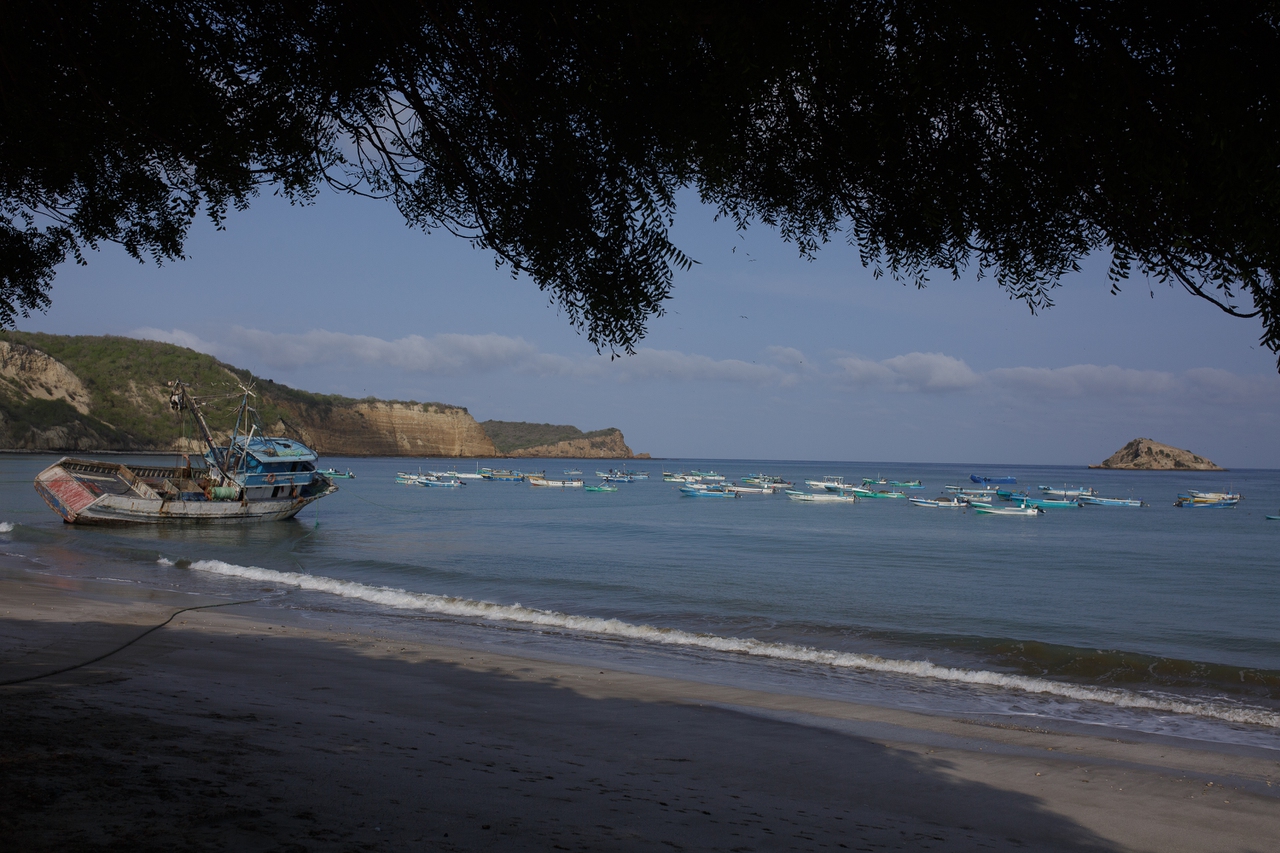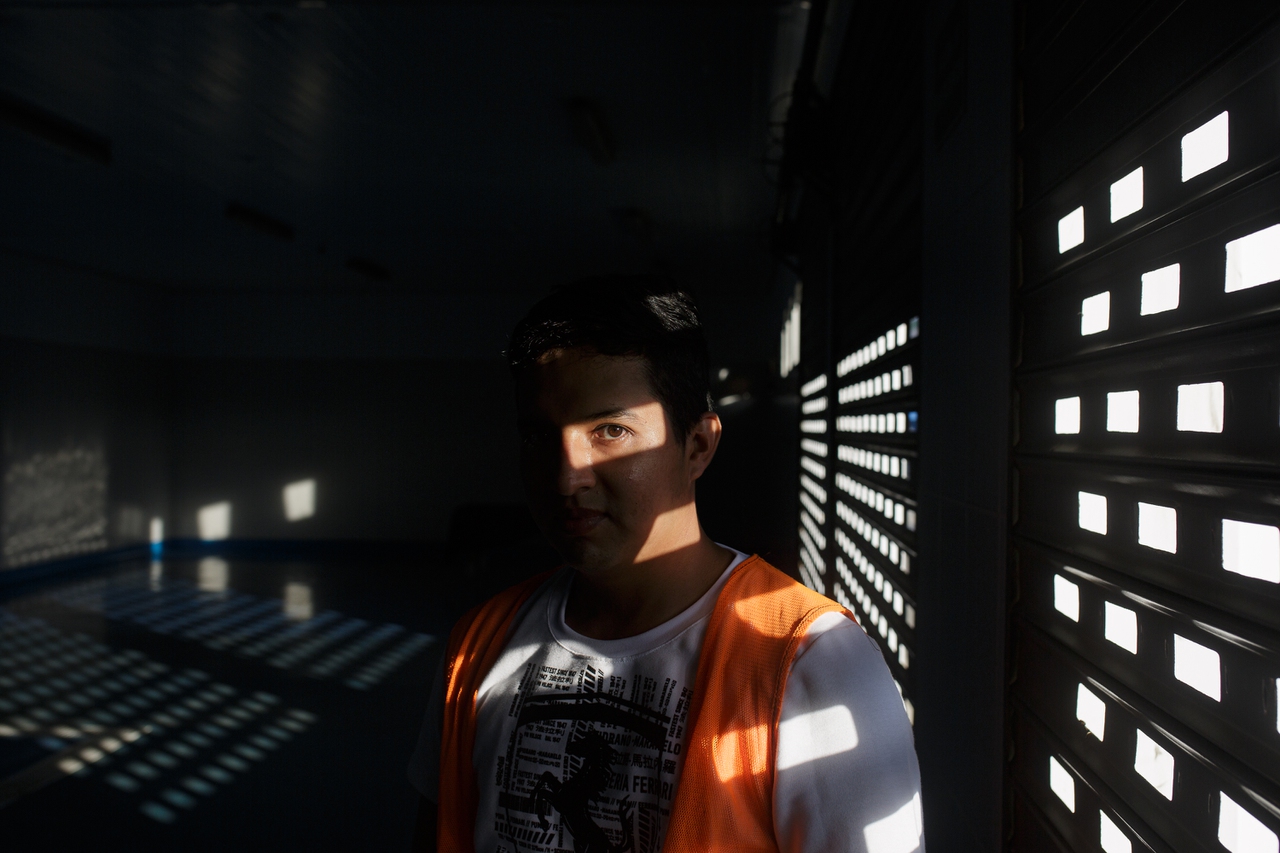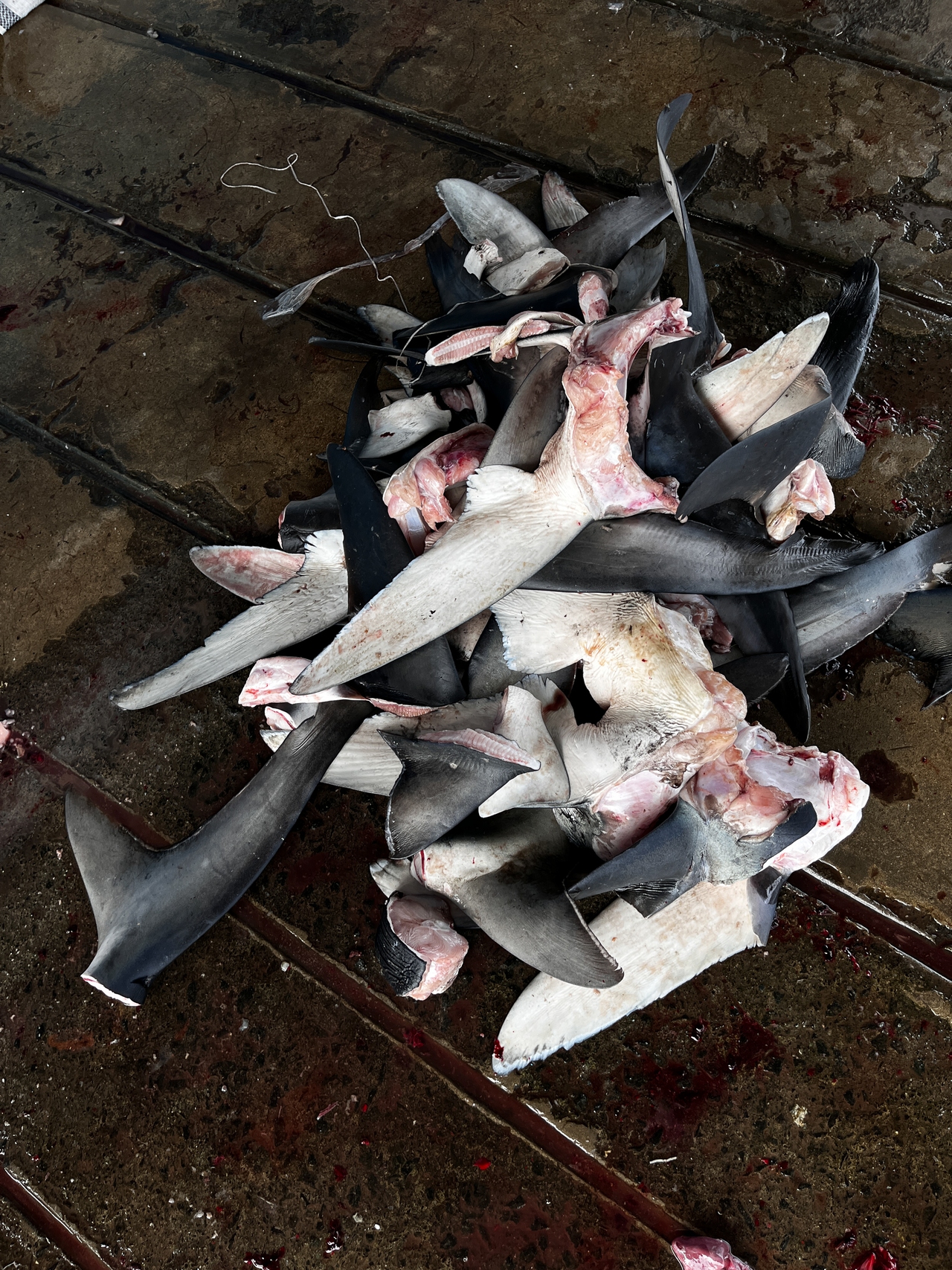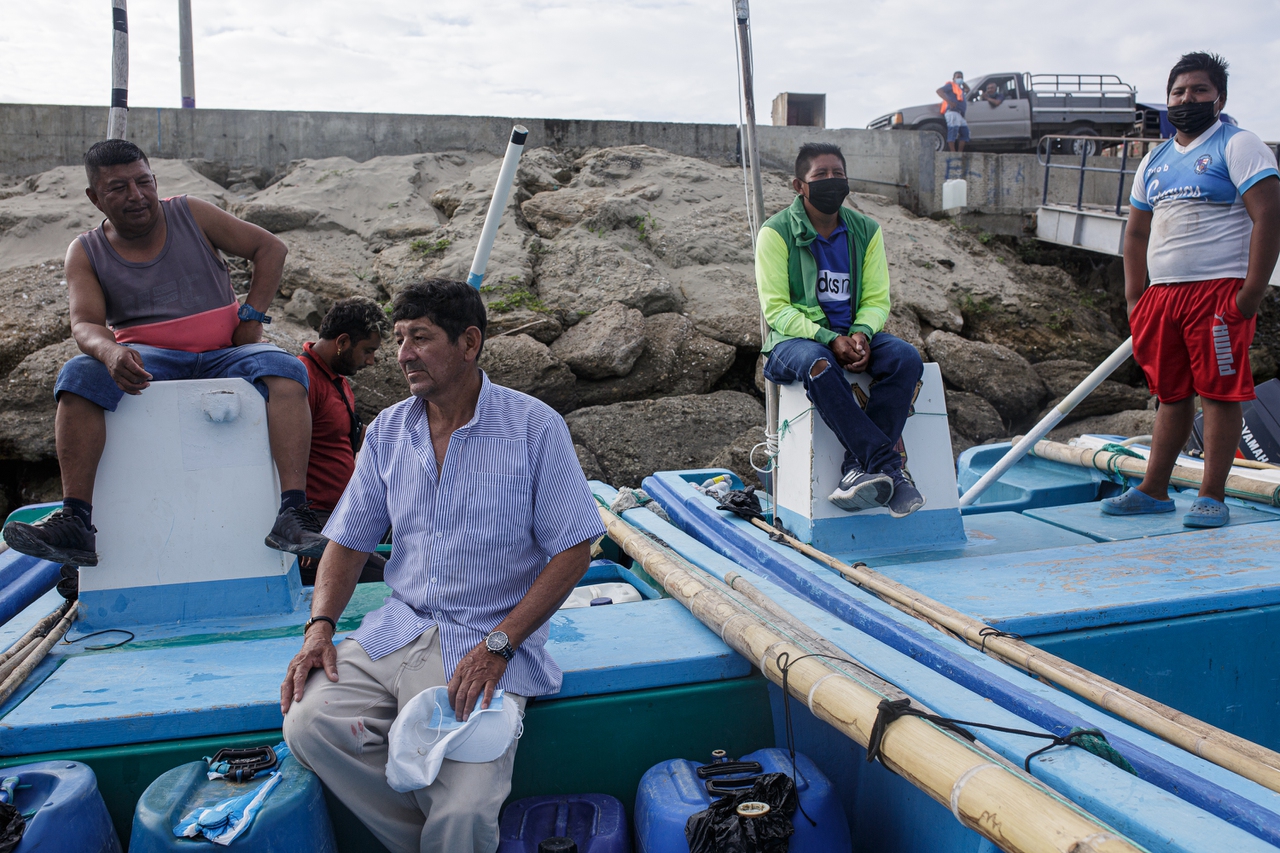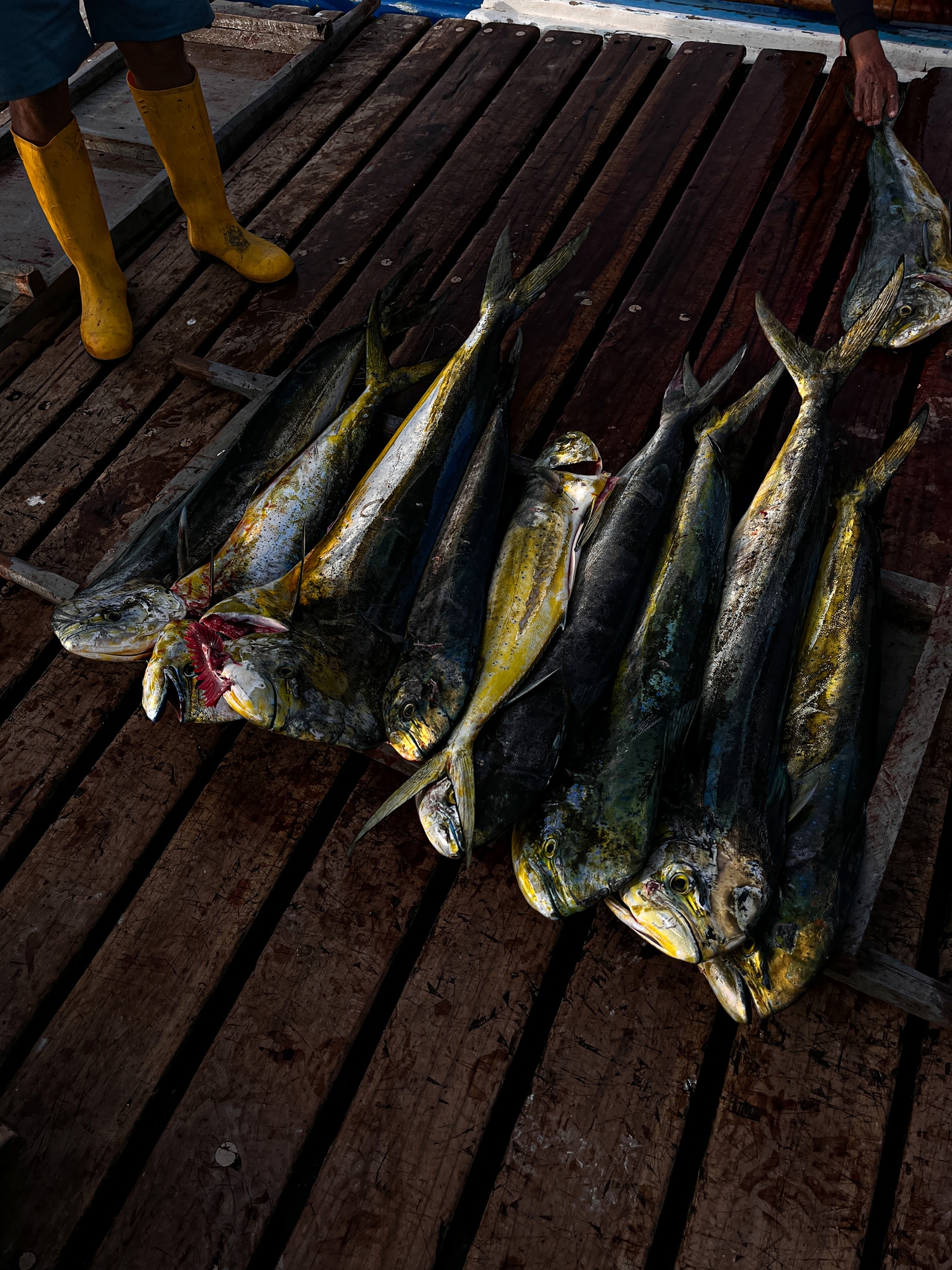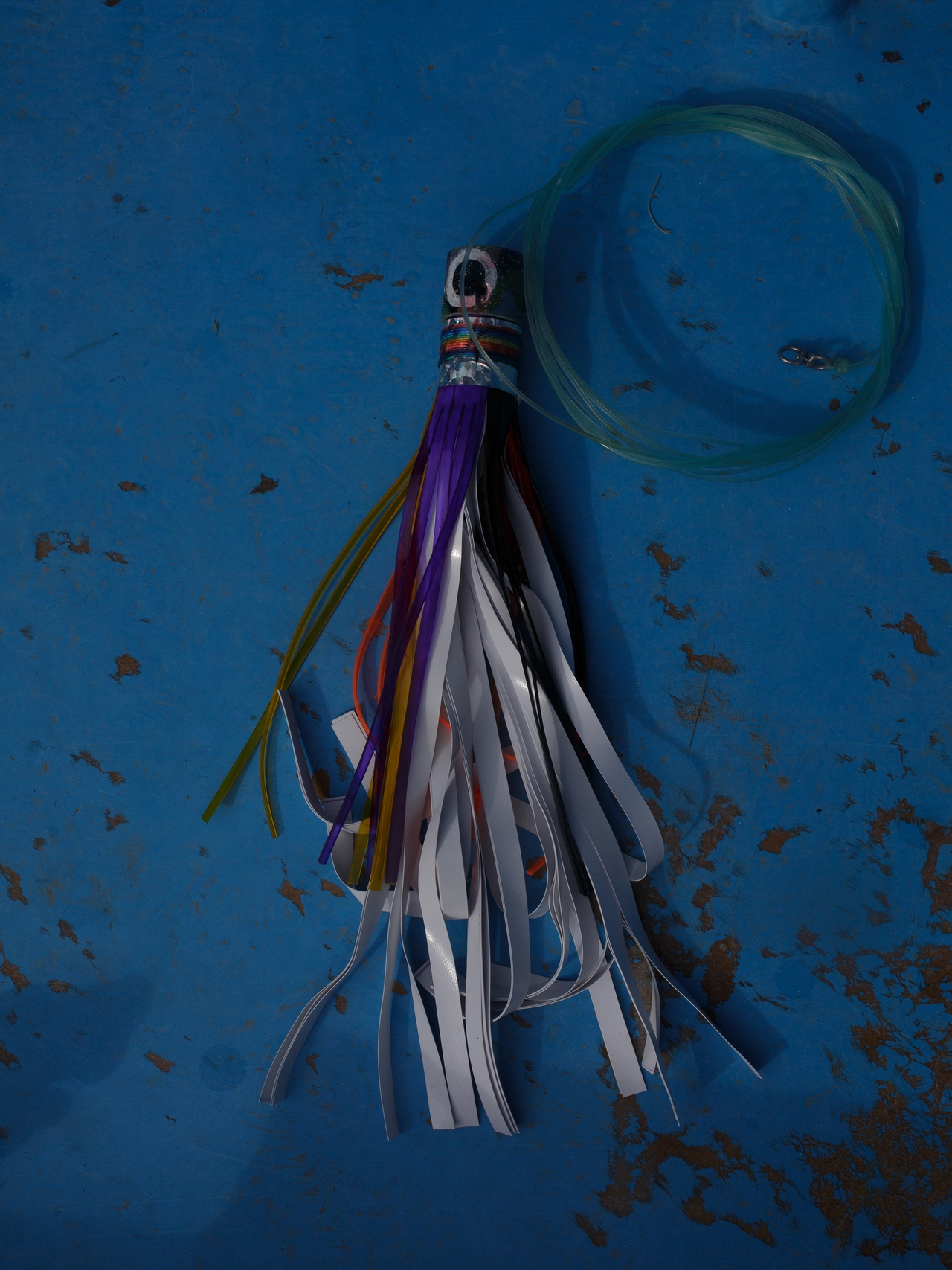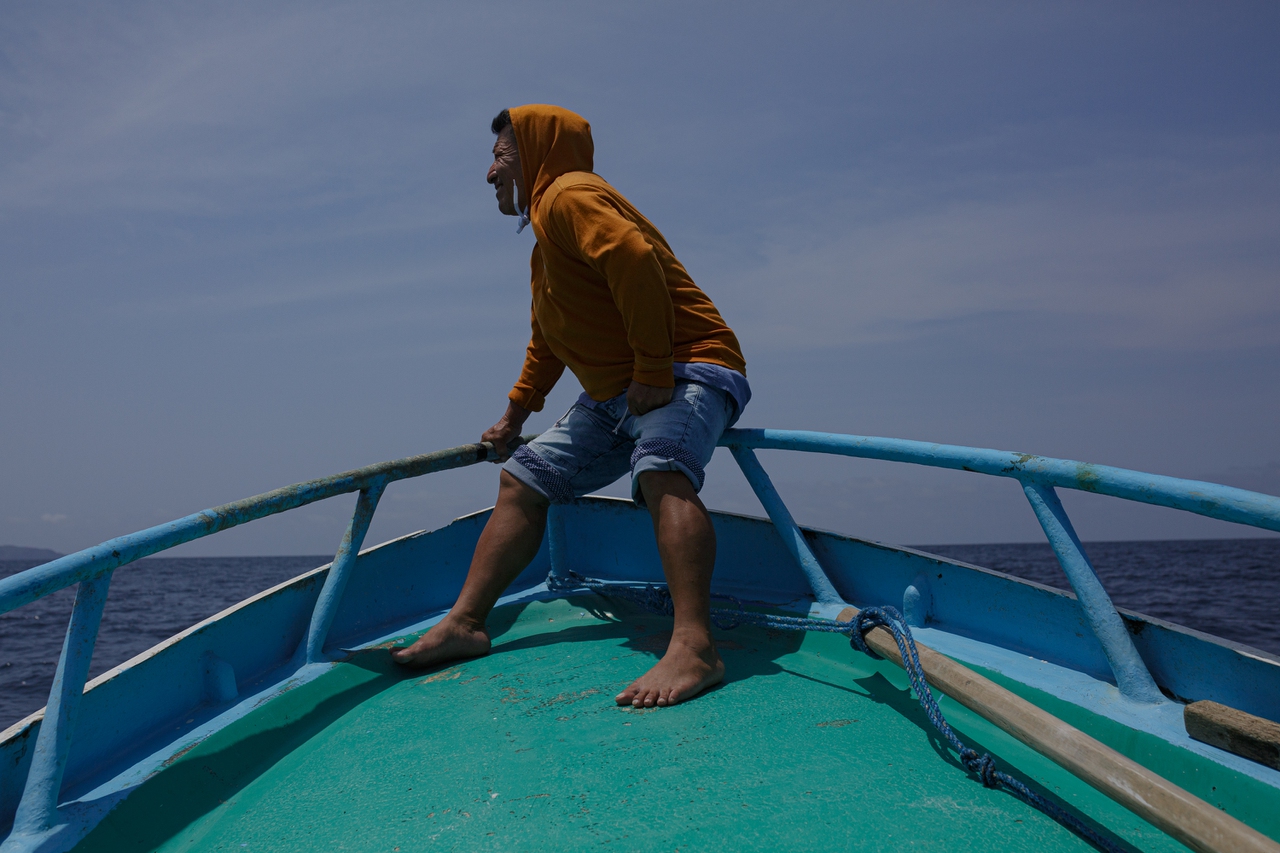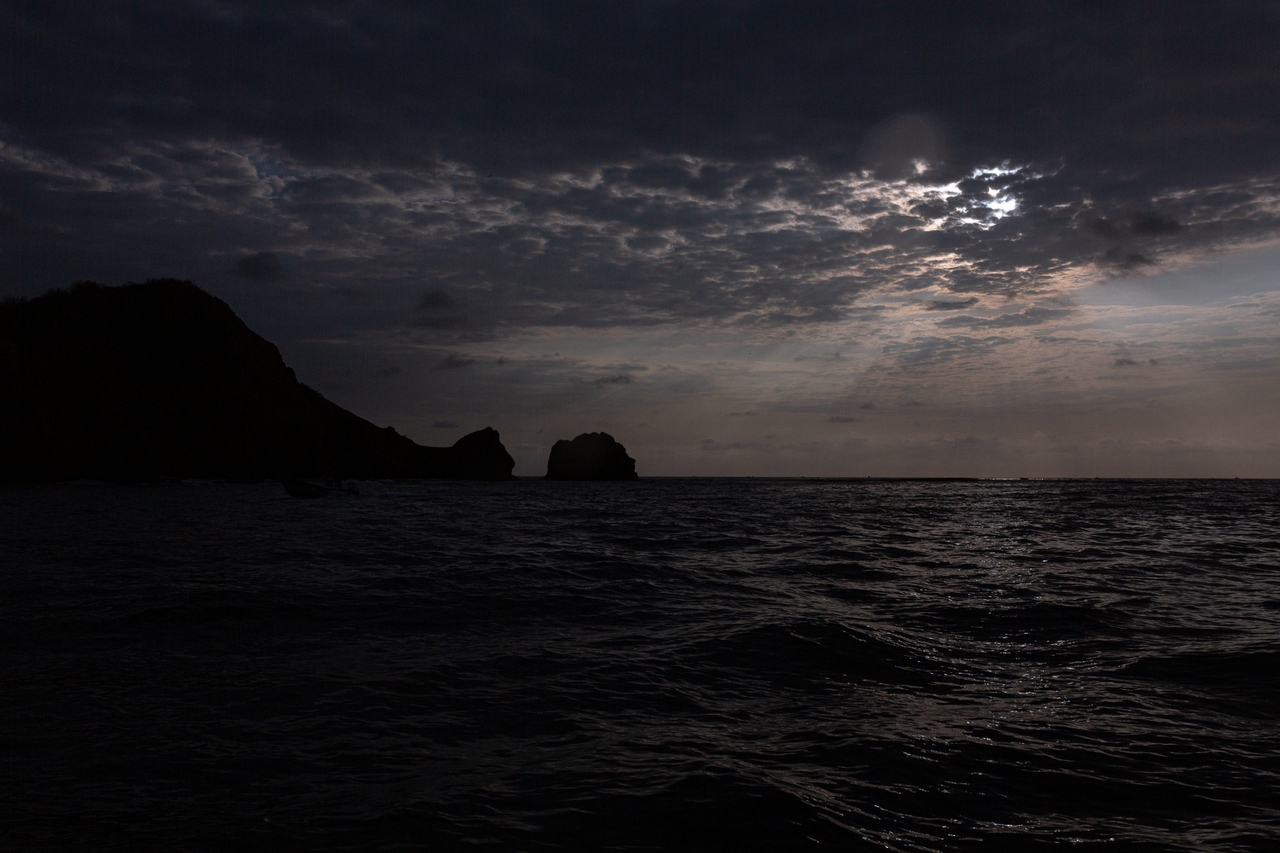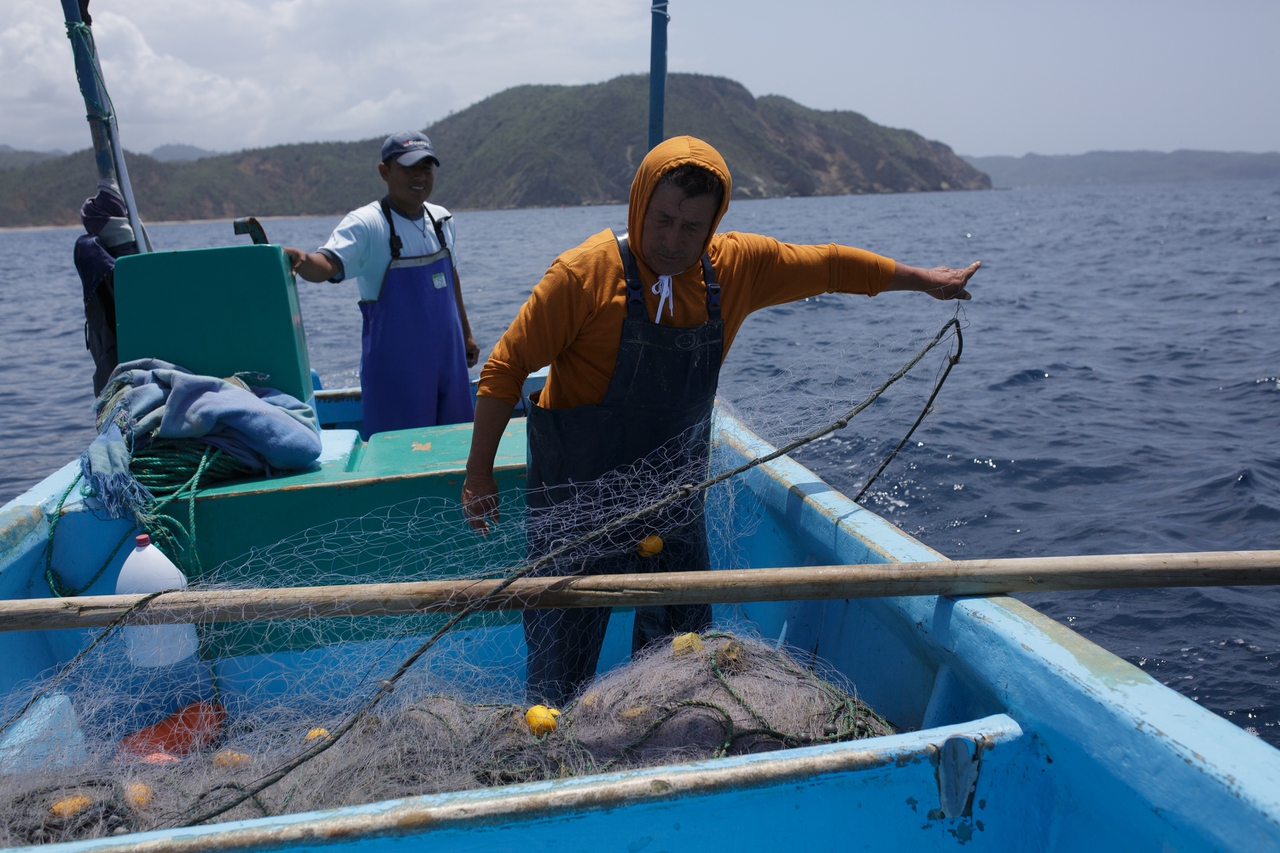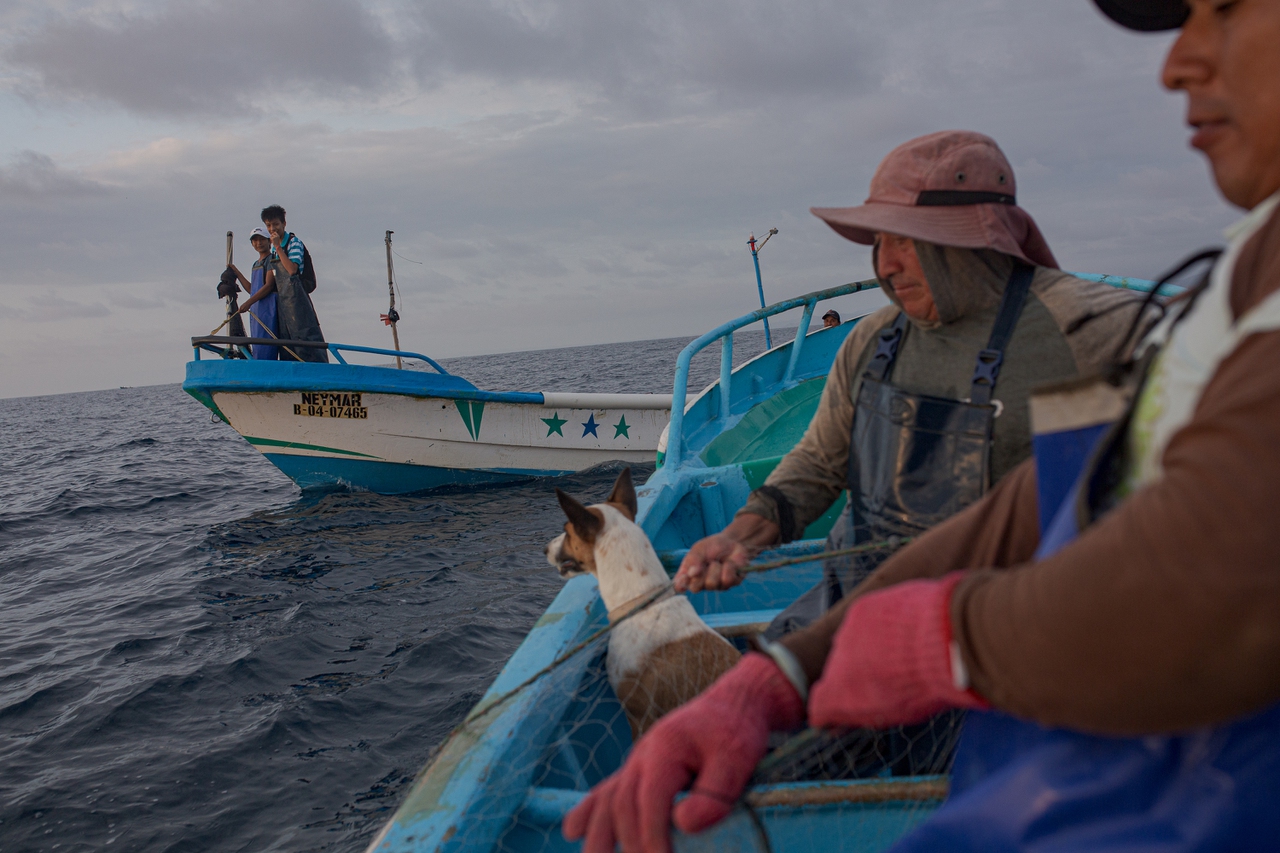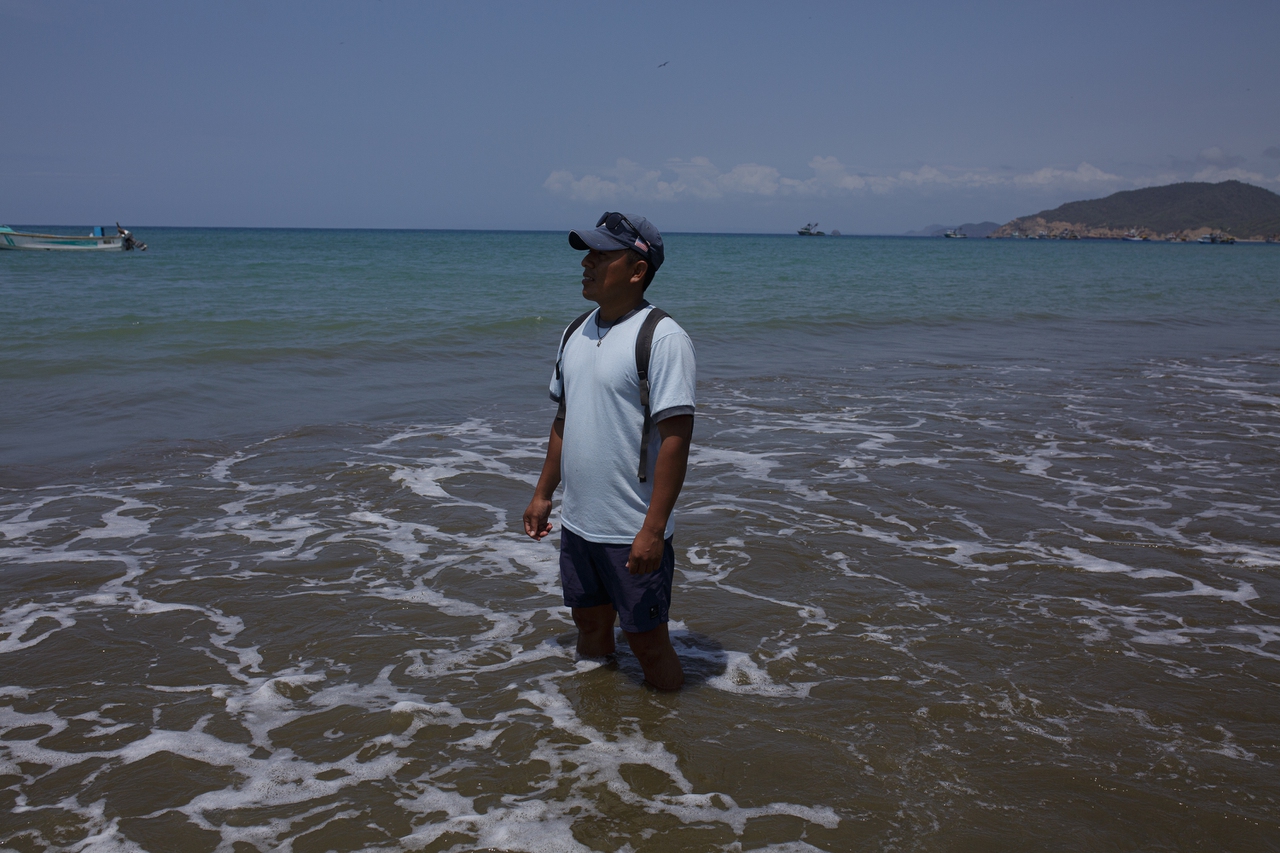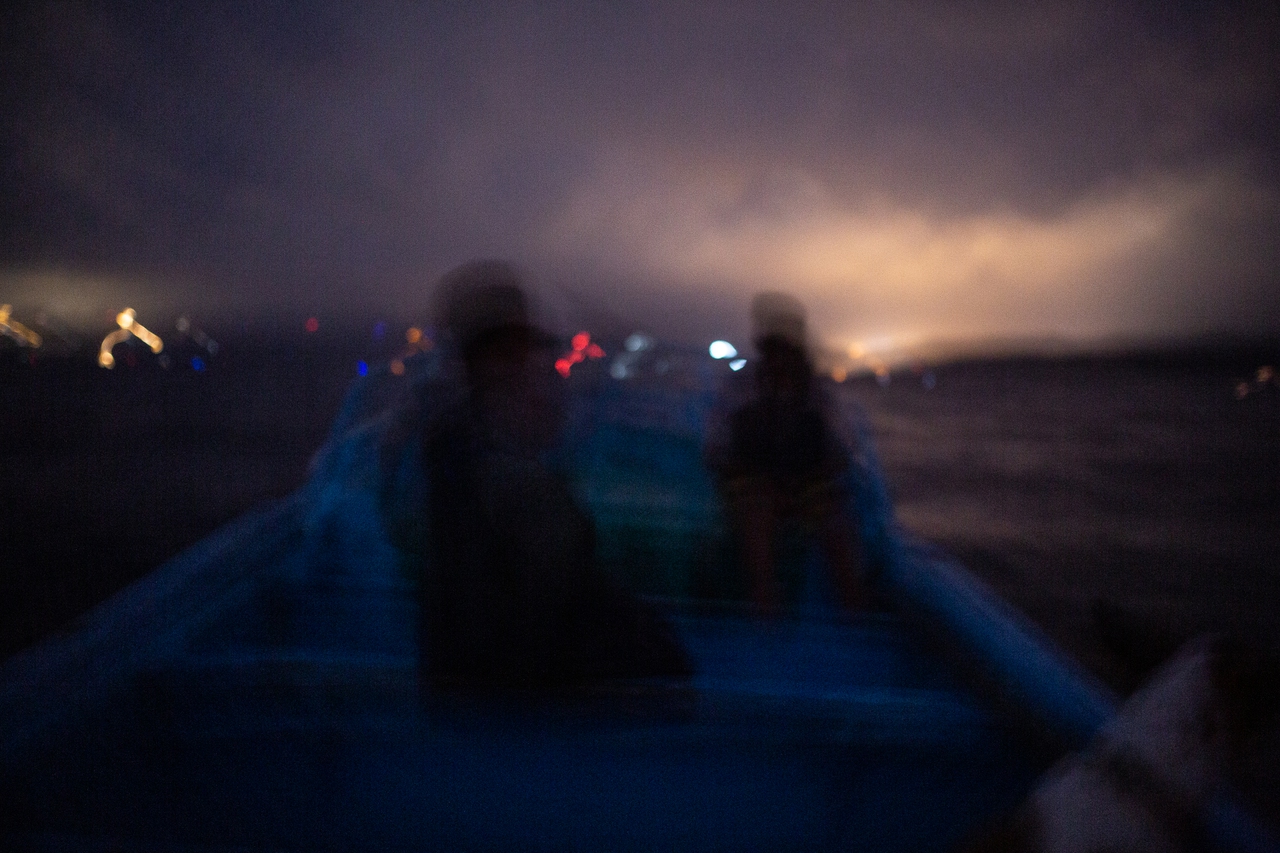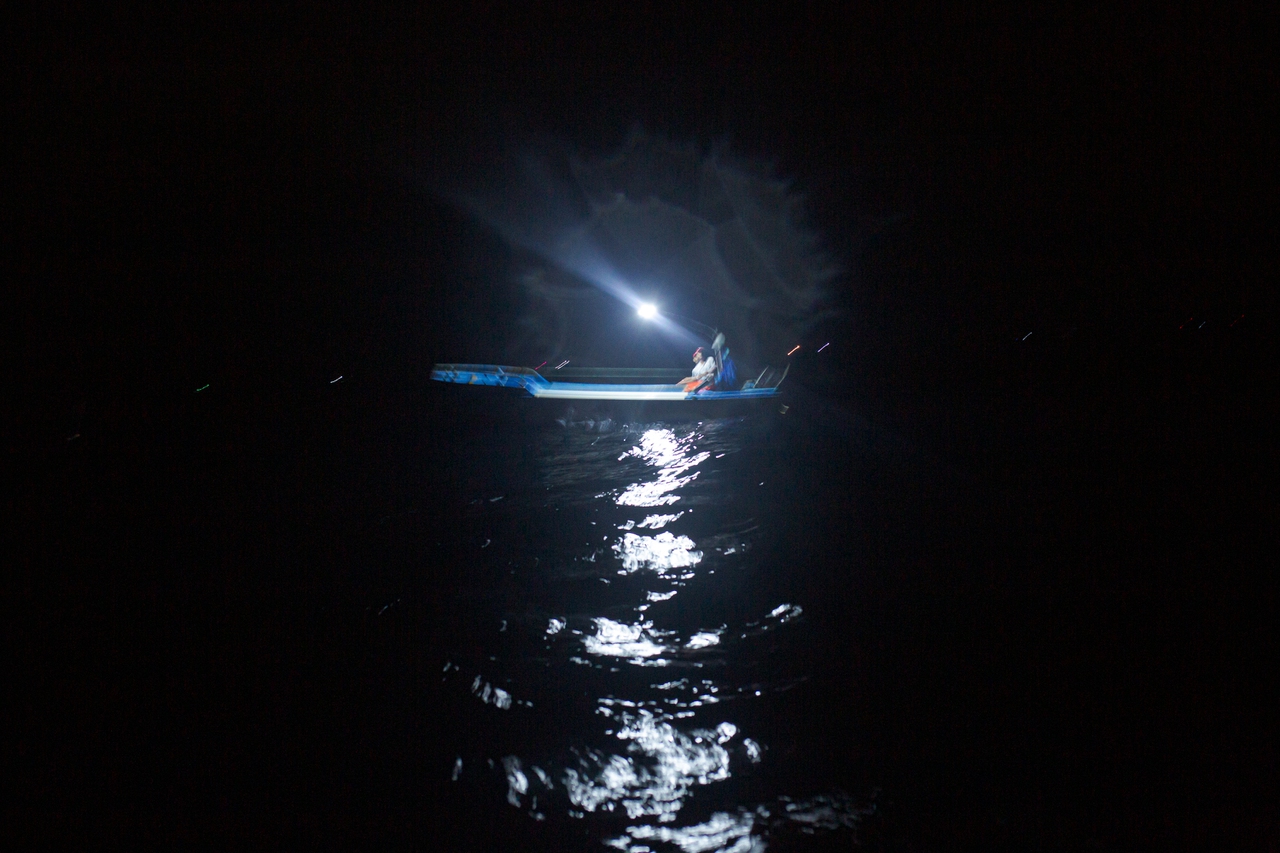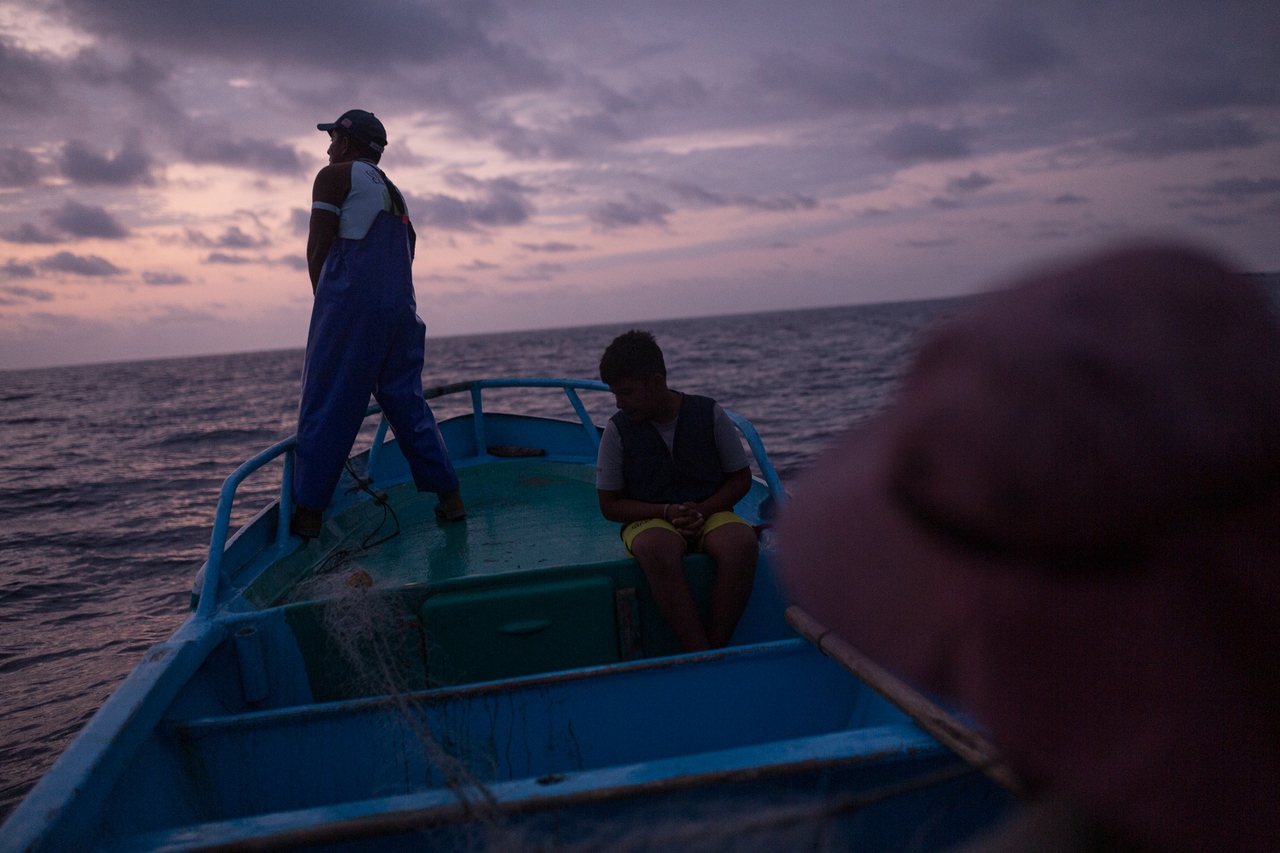 Ecuador's closed season bans the fishing of certain species for a few months each year, to help stocks recover to more sustainable levels. Ministerial Agreement 070 establishes a bycatch percentage allowance during the closed season. For artisanal fishermen, it is 8% of the volume in weight of their catch. That means that they can bring in a certain percentage of dorado fish (while targeting other species) during the closure."It seems good to me because the dorado mates at that time and there are already shortages of several species in Ecuador. The hammerhead is rarely seen anymore. But yes, the ban harms us financially as fishermen and for that reason, the government should help us," claims Carlos.
Structural problems
Another thing that everyone repeats is that laws are not followed and that the authorities are corrupt. "They do not enforce the law. You bribe them and they take it and that's that. If there's a boat in a place that is not allowed, you just pay and that's it. This situation has had a serious effect on fishing," says Carlos. The issue of corruption is an open secret, admits Pablo Guerrero, Director of Marine Conservation of the World Wildlife Fund (WWF) Ecuador: "It's a structural problem in our country, and not just in the fishing sector. It's a sad reality here." Guerrero outlines the impacts of bad actions in the past: "There are species that have disappeared due to overfishing. Species that had no management. And the fishing fleet has increased a lot, now there is much more competition."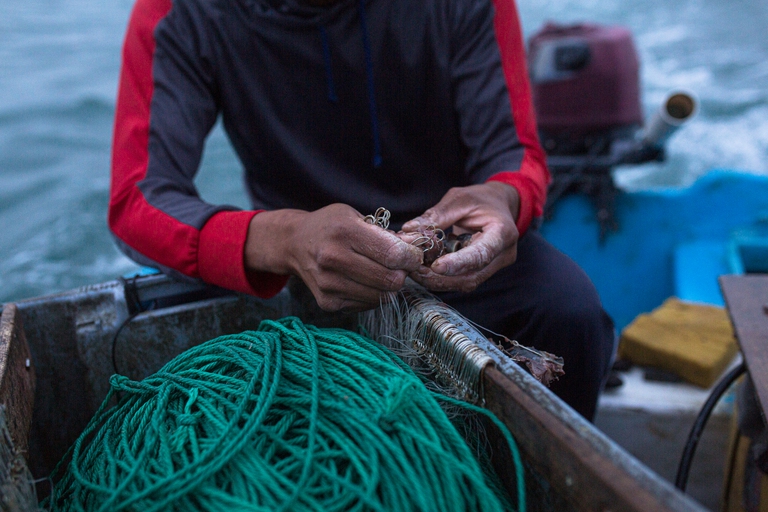 Another restriction prohibits fishing within one mile from the shore, because that area is the seedbed of the sea. From 1 to 8 miles out, only artisanal fishermen can work, while industrial boats cannot enter. Unfortunately, many do not respect the prohibitions.
The size of Ecuador's artisanal fishing fleet is not known for certain. According to the National Registry of the Ministry of Production, Foreign Trade, Investment and Fishing, this fleet has 11,323 vessels. However, in a census carried out by the Federation of Fishing and Similar Organizations of Ecuador (FOPAE) the count was 55,000. Because of the high number, unmanaged artisanal fishing has a significant environmental impact, says Guerrero: "Artisanal fishing is poorly regulated in Ecuador. There are so many fishermen and this is a problem. It is complex, as the profession includes the poorer sectors of society, and their votes are politically important. That is why the situation is like this."
Trafficking and contraband
The issue of drug trafficking is another factor compounding problems in the fishing sector on the Ecuadorian coast. Generally, the fishermen involved carry cocaine and contraband products. "Especially in Manabí, drug trafficking has a strong impact, because fishing does not provide enough money to cover the fishermen's debts," says Carlos. "Because of the environmental damage, there are no longer as many fish as there used to be. People have no choice but to take illicit goods".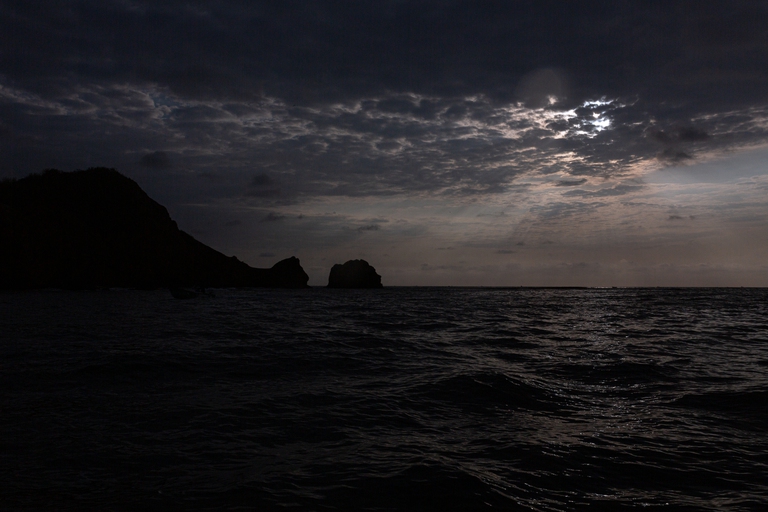 "We are humble fishermen. There are a lot of fellow fishermen who have had to do things they should not be doing, like drug trafficking, because of the crisis in the sector. This could end if the government helped the fishermen. People would be able to live normal lives and they would no longer have to commit illicit acts at sea. We are going to become like Venezuela and Colombia because the authorities are losing control. We are faced with a situation where dangerous people come and say 'you have your boat, you must bring this somewhere for me, and if you don't, I'm going to take it out on your family!' Many of us are forced to do these things. I have many colleagues who are in prison, with sentences of 13-15 years, because – without knowing or wanting to – they got into trouble. Everyone is going through this. The whole fishing sector would be different if this could be avoided. The whole time I've been a fisherman we have had practically no support from the government. You live like you manage to, you do what you want, out there. Out there on the sea".
Carlos says that he used to fish 40 miles offshore. Now he is sailing up to 100 miles away. "I think that if the laws were enforced, if various areas were protected, things would be different. In Galapagos, even in the protected area, you see quite a lot of Chinese boats. If it were like in other countries, these boats would not be allowed. Those Chinese boats were catching a lot of fish and Ecuador did nothing. It should be the highest authority but it allows boats from other countries to enter, and it is almost impossible to work here."
Everything is connected, especially in the oceans
Then there is the issue of extortion, a subject that profoundly worries the sunburned fisherman. "We're also suffering due to piracy, with many engines being stolen. We fishermen suffer a lot of extortion from criminal gangs. To be able to go out fishing without the mafia groups stealing our engines we have to give them a monthly payment. And even then, they still take our engines. They take about 10-12 engines every month. We don't know who they are. That's why many fishermen have had to resort to illegal activities," says Carlos. His testimony is echoed by many fishermen in other Manabí ports. The amount is the same: US$120 per month per boat. It's the owners of the boats who are being charged. They have also been told that the contribution will soon increase to $140. But since an engine can cost $10,000 depending on the size, they prefer to make the payoff every month.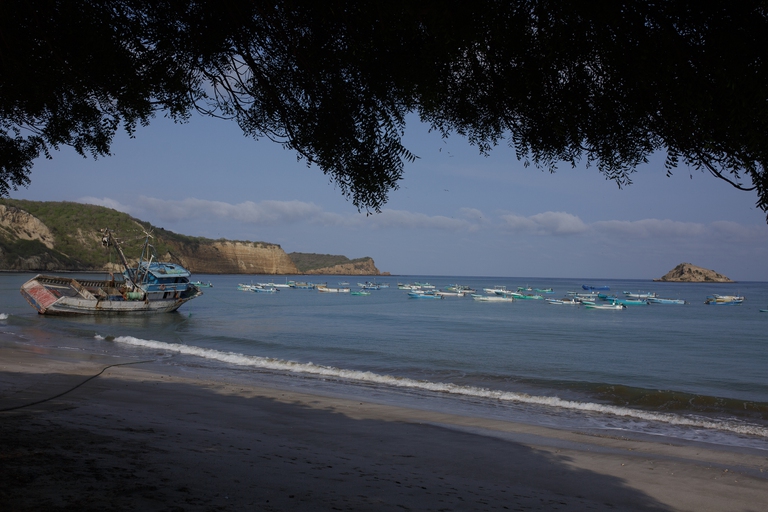 On the day in February 2022 that we talked to Carlos, news of a fisherman missing at sea – near Jaramijó – arrived on the coast. "It is for the same reason. For fear of pirates, we can't sail with lights. And so it often happens that we crash into other boats. It's very worrying," explains Carlos. Fishermen are frustrated because of the lack of intervention by the authorities. "Where is the law in Ecuador? There is no law here. Many of us are experiencing these things. We have looked to the authorities, but they offer no solution at all," says Carlos.
Are sharks always bycatch?
As a fisherman, Carlos recognises that the difficult economic situation means some people don't always follow the law. With his boat, fishing authorities generally allow him to return with approximately 100 sharks, or the equivalent of 5-10 per cent of the total catch, despite shark fishing being forbidden by decree 486. But a certain amount, known as bycatch, is accepted. Bycatch is when fishermen unintentionally catch species that are banned.
Restrictions on the fishing of different species of sharks have been in place in Ecuador since 2007, prohibiting their capture as a protected species. Fishermen can only bring sharks into port if they were fished accidentally. Fishermen who violate this law can be fined with 4 to 10 basic salaries, equivalent to USD 1700 to USD 4250 (which is the currency in Ecuador). All the fishermen we talk with don't use the word "shark" very often. For example, they say "hammerhead fish", not "hammerhead shark", when referring to Sphyrna Zygaena. Others call it "toyo," a generic word for shark. They call it a fish as if it's something that can be caught.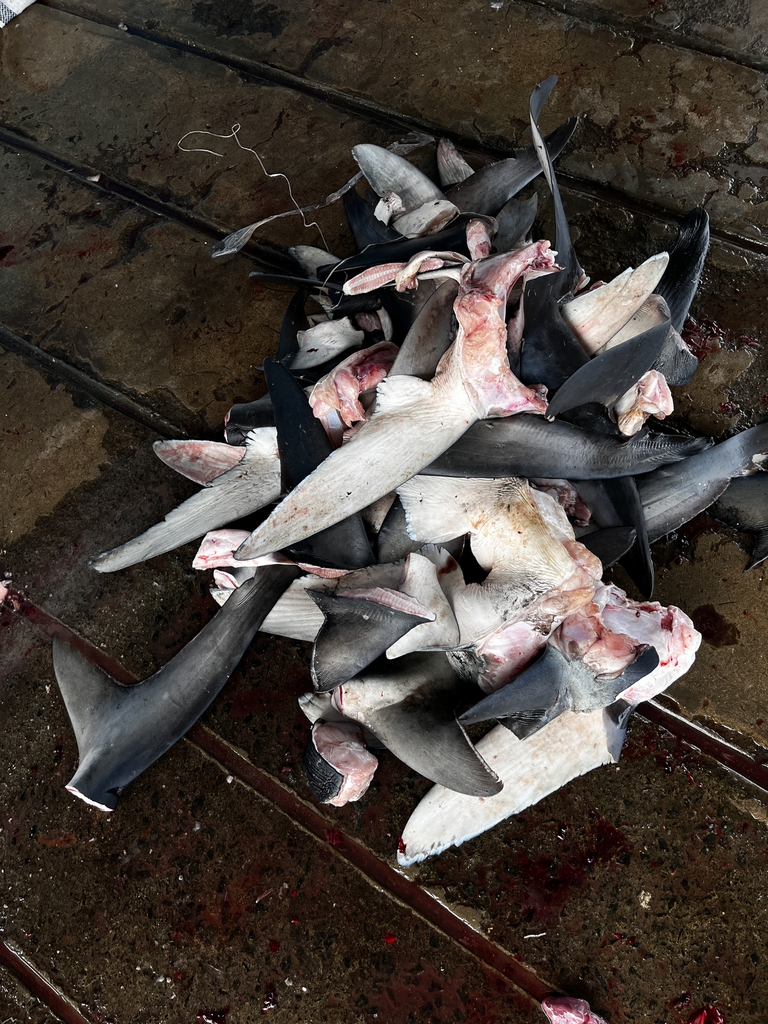 And, as Carlos explains, bycatch is not always really bycatch: "Sometimes we are out there and there is nothing. No luck. What do we do? We as fishermen know where the toyo are. Sometimes we go out there and catch 300 or 400 of them. That saves us the trip. If a boat sees that it is not going to cover its expenses with 100 sharks, it takes 400 of them. Yes, there are sanctions, but you can also pay the authorities and get rid of the sanction". We go out to the dock and indeed see some shark carcasses beside their respective fins. The scene is striking. We also see a representative of the fishing oversight authority, whose biologists are responsible for checking and recording what is brought in by the boats.
"There is no choice but to catch toyo"
"Sometimes I tell my children that we must take care of marine resources because fishing is no longer the same as when I started out. I stayed at sea for up to 10 days, we caught billfish, there were plenty of fish, why would we be catching toyo?" Carlos exclaims. "Now I stay at sea up to 30-40 days and sometimes fishing is not even enough to earn my basic salary. It's difficult. There is nothing left to do but to catch toyo," he says with a look of desperation.
"There is a bit of a guilty conscience," says Carlos. "We are killing a lot of species, so what are we going to do in the future? I tell my children that when I started when I was 15 years old, everything was happy, you caught billfish, you came home with something for the family, but now it is not like that anymore. Recently a colleague asked me if I think those times will come back. They're not coming back…". Billfish is one example of a species that the fishermen report has decreased markedly in recent years.
Carlos decided not to teach any of his four children to fish. As we walk along the dock and reflect on the heavy pressure that drug trafficking is putting on artisanal fishermen, Carlos admits that he spent two years in jail for drug trafficking. "I got into it by working on the boat. There was no way to say no. That's why I don't want my children to get into fishing. I have not even taught them how to fish," he says.
Institutional silence
"It is difficult to talk with officials or the authorities about this issue", says Alejandro Giler, Manabí correspondent for the Ecuadorian media outlets Extra and Expreso. "There are many cases of piracy here in Manabí. The problem is that nobody wants to talk because they are threatened and extorted. There are few reports of engine theft for the same reason. And the authorities generally do not talk about it," says the correspondent.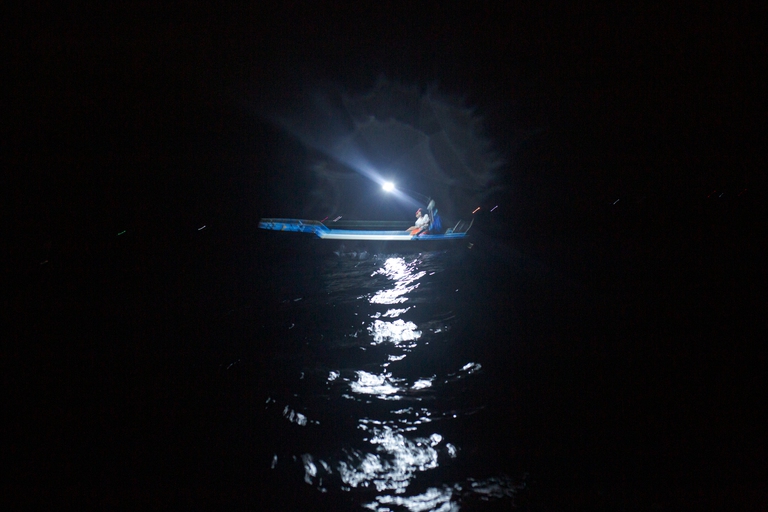 We have contacted the Captaincy – which functions like the police at sea – in the city of Manta requesting an interview and data for this article, but our request was denied. As a reference, according to the Captaincy of the neighbouring province of Esmeraldas, 850 engines have been reported stolen in the past five years in that province alone.
It's a very complex situation, confirms Jimmy López, president of the Federation of Fishing and Related Organizations of Ecuador (FOPAE): "These criminals shoot people for denouncing the engine thefts. If you report a complaint to the Prosecutor's Office, half an hour later you will get a call telling you to cancel it. Yes, they have killed several colleagues. But we have to talk about it because if we don't, things will go on like this," says López. He estimates that 40% of Ecuador's artisanal fleet makes monthly payments to criminal gangs. Furthermore, López is equally concerned about the presence of drug trafficking on Ecuador's coast, which has also extracted a high price from the fishermen. According to López, there are more than 3,000 Ecuadorian artisanal fishermen imprisoned in foreign countries, incarcerated with drug trafficking convictions, related to the trafficking of cocaine.
A widespread problem
We travel further south, some 100 kilometres, to Machalilla. Narciso Baque Piguabe, 60, has lived here since he was eight years old. He also denounces the corruption related to the control of fishing. "We have laws, but they are corrupt, the authorities only care about money. Here we have a National Park where fishing is not allowed. But the authorities have no way to enforce this ban. Sometimes we are bothered by industrial and commercial fishers who are required to fish further out to sea. They are supposed to give us the opportunity to carry out our work at sea without having to compete with them. We take care of the marine ecosystem. We are not predators of entire species. But sometimes boats from elsewhere come here because our ecosystem is not as depleted as elsewhere," says Baque.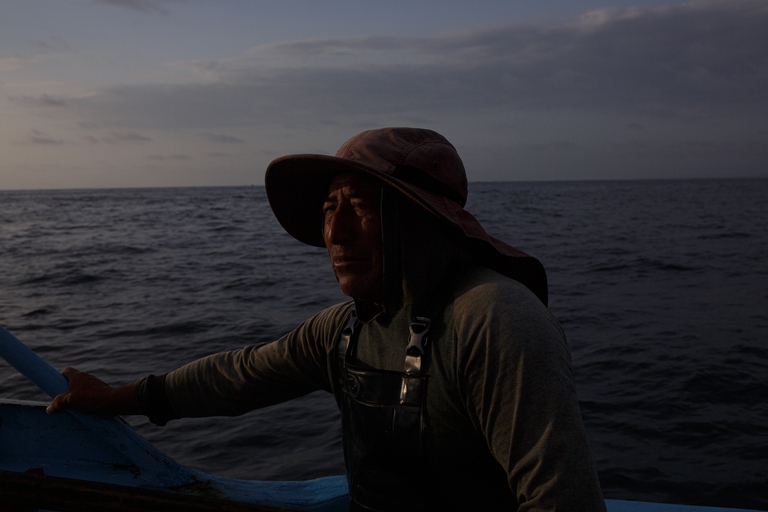 Narciso's son Javier Baque Quimis, 28, sits next to his father at the table. "It is a delicate issue because the big boats have a lot of money and entrenched connections with the authorities. They are occupying our areas. There are also prohibitions on the use of screens or lights (tools from industrial fishing) to attract lots of fish. It is one of the worst things. So the commercial fishing companies hire artisanal fishermen to use lights and screens, and they take a percentage of the catch as payment for this work. It is the lack of opportunities that forces us into these bad practices. There are no alternatives, when there are no fish, or when there is a closure," says Javier.
Narciso's boat is entering the sea. We are near Los Frailes beach, in Machalilla National Park. Narciso started fishing when he was 10 years old. His father taught him. "This is the real life of an artisanal fisherman," he says, as he reaches for a trammel net, his preferred fishing gear here. He usually fishes from 4 a.m. to 10 a.m., every day. The sea is immense and the fish are not everywhere. It's down to luck. "Sometimes we can earn 10-20 dollars in a day, sometimes nothing, and we just get burned by the sun. Eventually, they will have to come to help the fishermen, because it's as if we artisanal fishermen are riding bicycles, while the industrial fishers drive big cars," says Narciso. He also reflects on the prohibitions, and what will happen the day they ban the trammel net, which he often uses. "It would be like a ban on artisanal fishing. But I think we can take care of the sea without losing the tradition," he adds.
Looking for alternatives
Narciso has also recently ventured into the tourism sector, as an alternative to fishing. "I have provided for my children during the 40 years I have worked at sea. But now I'm going to give them a new alternative since fishing is losing its viability and will not provide a livelihood for new generations. I am happy because thanks to the sea I have always been by my family's side, I have not gone anywhere else to work. I have been a worker of the sea. But as an artisanal fisherman, I have always had to fight against the current". Narciso's voice echoes along with the loud sound of the waves, blending with the sea.
"I have been fed by the sea. The sea is a source of global wealth. Those of us who fight for the well-being of our oceans have to be grateful for all it has given us; we must always keep it clean. If we do not act with conscience, we are going to have problems with animals, like sea lions and turtles, which can ingest the garbage. The sea gives us food to eat, so let's take care of it", says Narciso. Many other boats come to ask us out there if we have been lucky in this place. You can tell there are a lot of boats.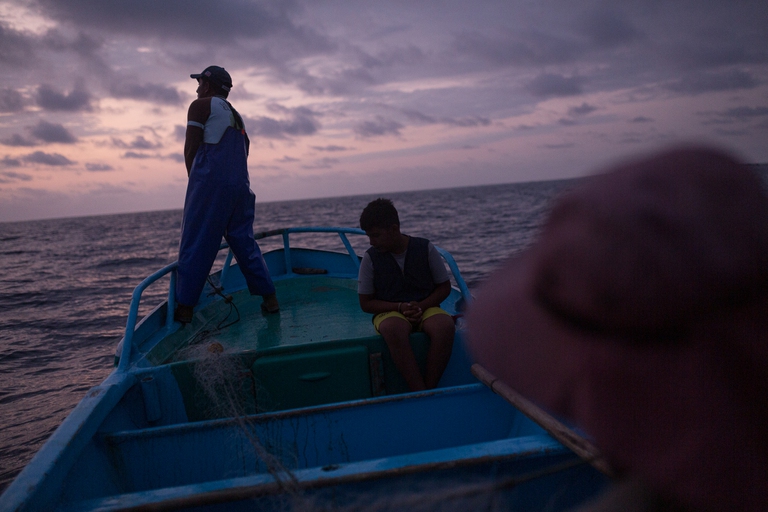 The 60-year-old fisherman is tired. He is grateful for what the sea has given him – but he has no more strength. "It's just that the artisanal fisherman has to sweat his shirt off. If I go on fishing I'll last maybe ten more years. I don't have the same strength anymore. Where did I leave it? At sea. Why not look for a better way of living? If I stay on land, my children will not go fishing. A thing like tourism could create an alternative, the possibility to have a better life. Instead of letting them end their lives at sea, like their father," says Narciso.
Night falls over our boat at sea. Suddenly, the rastreros – also known as chinchoreros or shrimp trawlers – appear. They go to mile five instead of eight, contributing to overfishing. They are coerced by the boat owners (who normally stay on dry land). "We are aware of that," Narciso says. All around us, there are lights from boats in all directions. We know they are the chinchoreros. But even so, the sea does not lose its poetry. "Look at all the lights from the boats. They are like stars that have fallen into the sea."
This story was produced with support from the Internews' Earth Journalism Network.

Quest'opera è distribuita con Licenza Creative Commons Attribuzione - Non commerciale - Non opere derivate 4.0 Internazionale.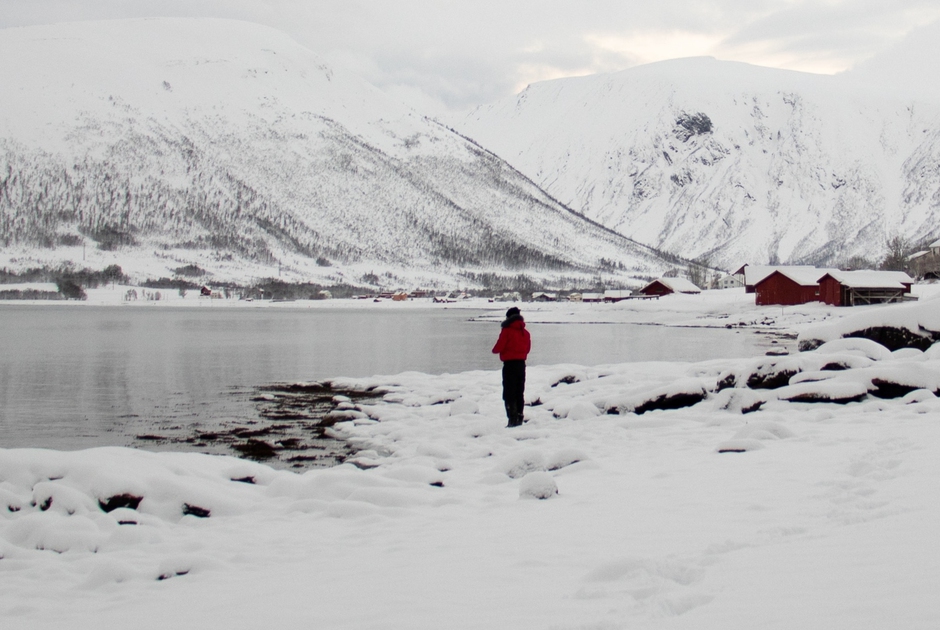 The Arctic-midlatitude teleconnection will become a less reliable predictor of midlatitude winter anomalies in a warmer future.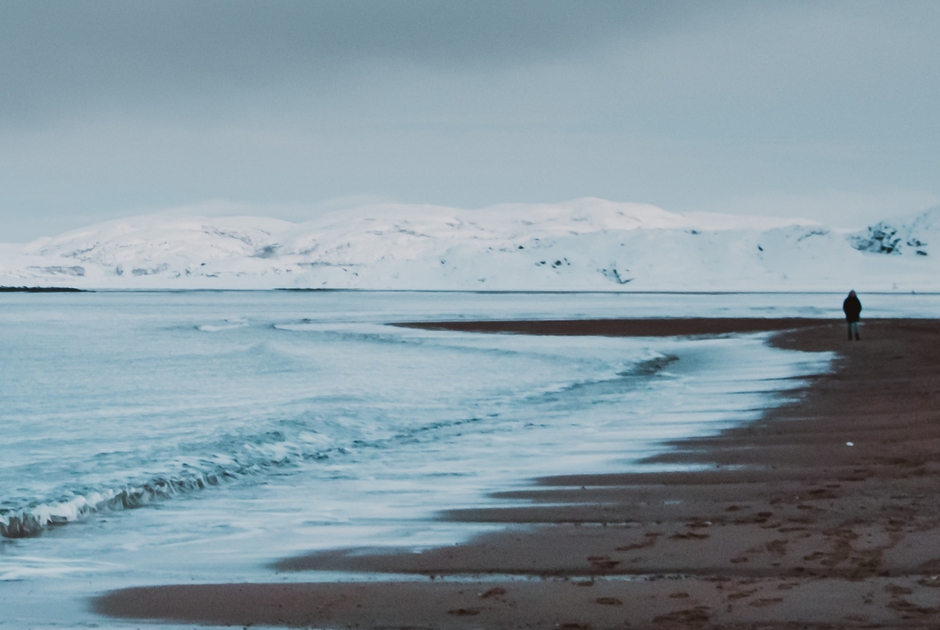 The Arctic sea ice's near future might look different than we thought. A new study focused on the near future of the ice in the Arctic region.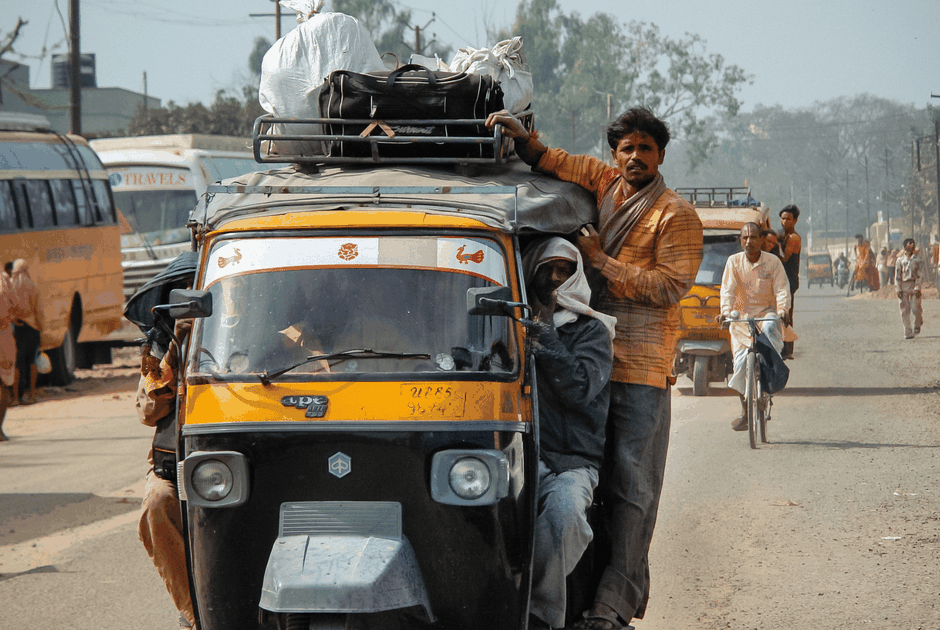 Nearly 100 people have died in the heatwave in India that has badly hit millions of people who work under the blazing sun to earn their livelihood.