Andrea Crosta on how documentaries and intel will decide the Earth's future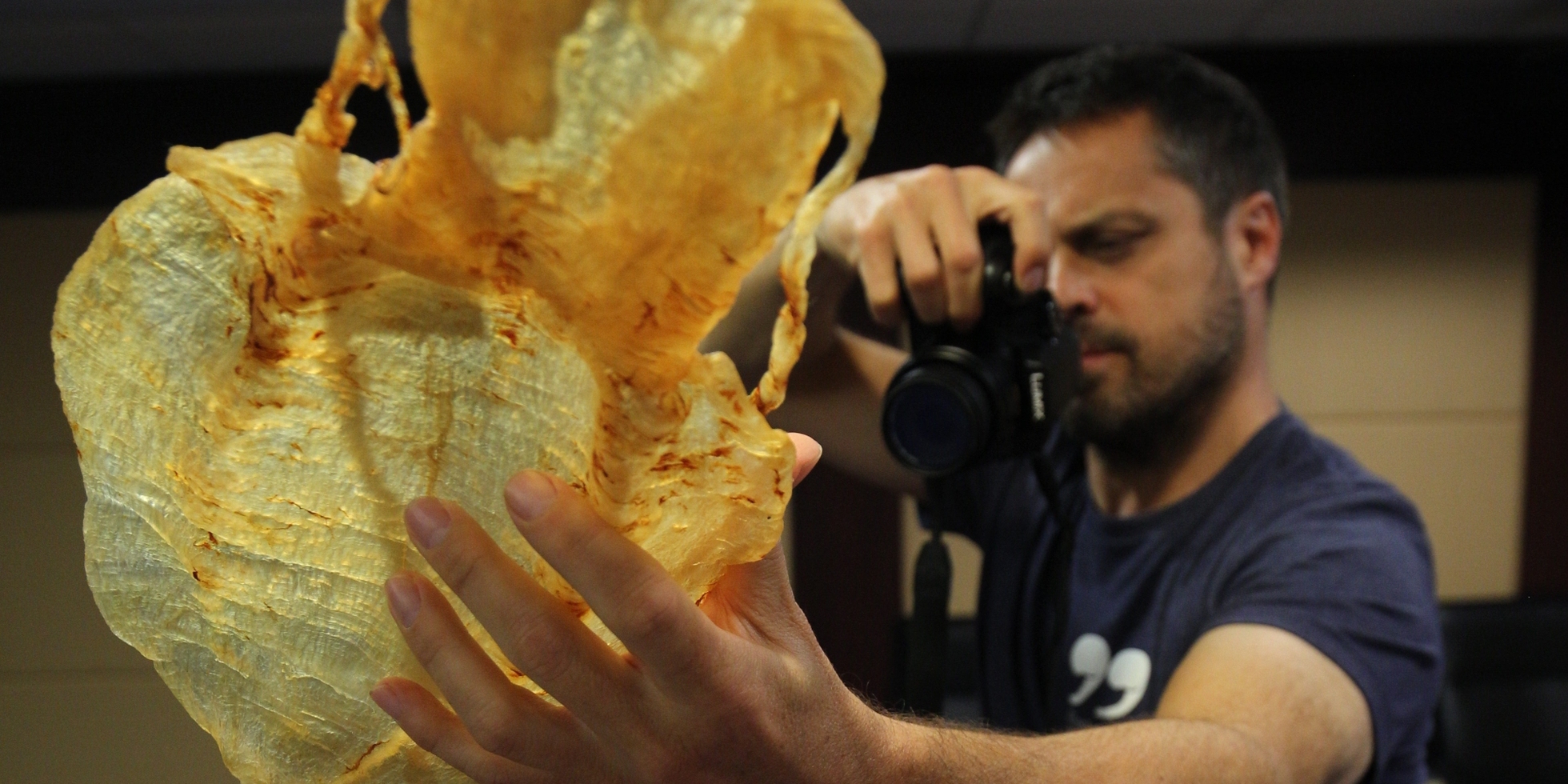 Andrea Crosta, founder of Earth League International (the first intelligence agency at the service of the planet), discusses media's key role in environmentalism.
Today, environmental crimes can also be combated with a video camera. Its direct, prying eye can show the world terrible truths and unknown dangers, nailing down those responsible for these actions and forcing governments to respond. This is why a "simple" documentary can be transformed into a formidable ally for those who dedicate their entire lives, and most of all their "intelligence", to safeguarding the Earth.
This has been the case with Andrea Crosta, the founder of the first intelligence agency for the planet, called Earth League International (ELI, formerly known as the Elephant Action League). This is not your typical environmentalist organisation, but rather a globally unique NGO that brings together security experts, analysts, and agents from some of the most renowned intelligence agencies (CIA, FBI). They are all committed to advancing the most important mission of our time: putting an end to the environmental crisis, by stopping those criminals who profit from it and fuel it with impunity.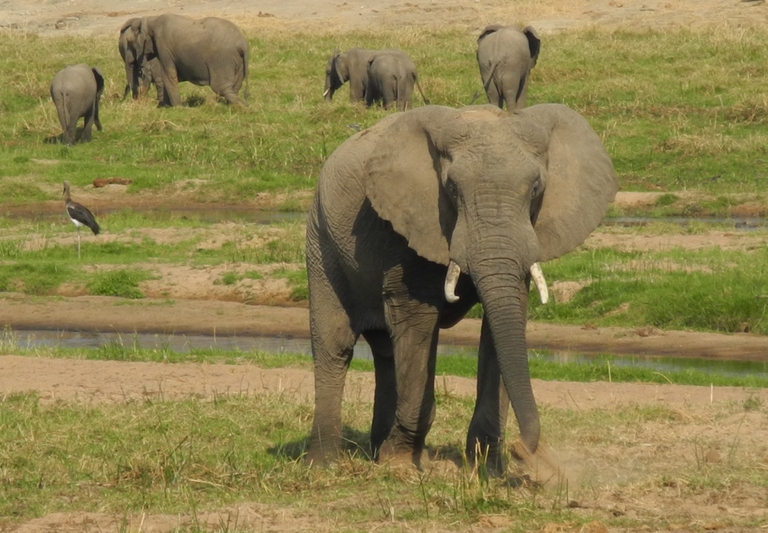 Without intelligence-led work there's no hope of really changing things, because criminal groups that exploit nature are too powerful and, at the moment, we are fighting like boy scouts
ELI has an ambitious goal, aiming to "solve problems at the root". In less than ten years, it has achieved some very significant milestones. This is also thanks to the media attention generated by two of the most important environmental documentaries in recent years: The Ivory Game (2016), released on Netflix, and Sea of Shadows (2019), distributed by National Geographic. Andrea Crosta himself recounted this during a masterclass organised by the 2021 Riviera International Film Festival in Sestri Levante, Italy, titled Documentaries and Films, Tools to Improve the World.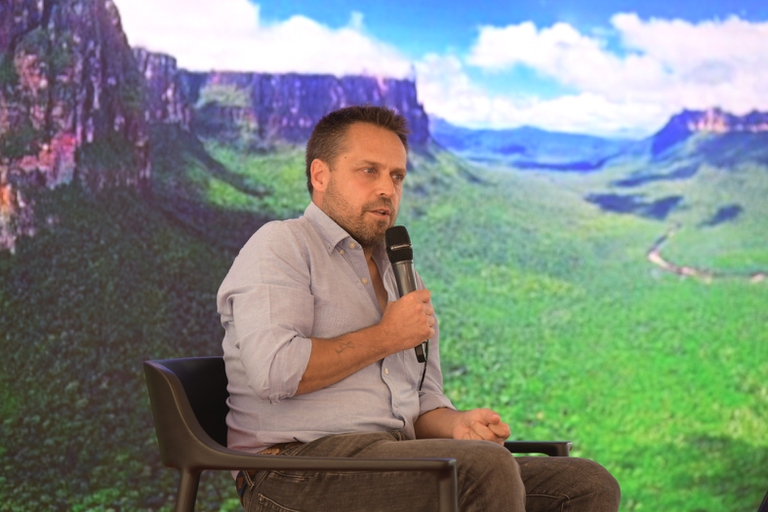 Earth League International, the first intelligence agency for Earth
In Sestri Levante, retracing the steps of his life and career, Andrea Crosta also recounted the intelligence activities carried out by Earth League International and WildLeaks. WildLeaks is the first online platform dedicated to environmental whistleblowing, allowing anyone to anonymously report illegal activities performed against the environment. "In simple terms, we could say that it's the first CIA for planet Earth. Our operations last for years and our agents, whom I call ghosts, work undercover, providing an enormous volume of information that is then processed by our analysts using specialised software". These are highly sophisticated activities, in which "the data collected on the field are cross-checked with those collected online and through social media. This process, called cross-intelligence, also includes geospatial intelligence operations".
The results of these efforts lead ELI to the creation of crime maps, which are then freely shared with law enforcement and governments. "Our reports are so detailed that even the FBI has told us that it has the same level of quality in its internal reports," Crosta proudly admitted. He also spoke of the difficulties encountered in countries with a high rate of corruption, related to finding trustworthy contacts within the field of government or law enforcement. This process is not without its risks, but it has played a vital role in finally bringing to light the convergence of environmental crimes and other criminal activities, including terrorism, drug trafficking, money laundering, and human trafficking.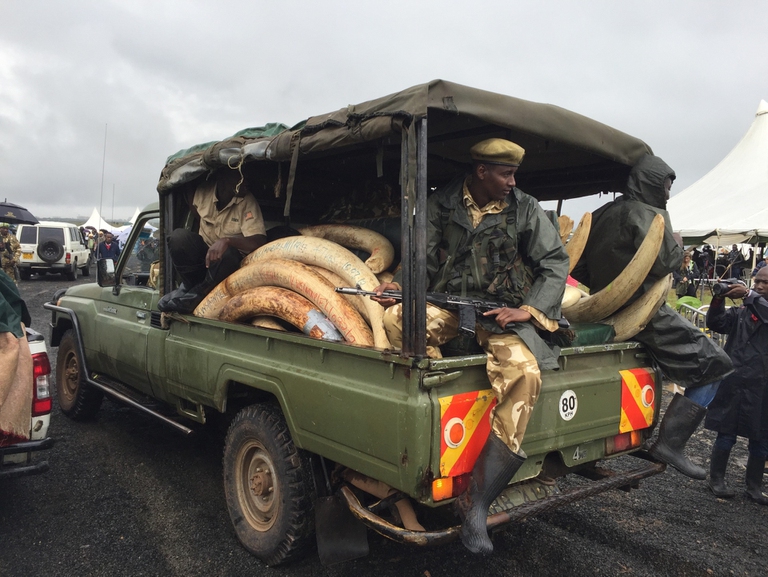 Environmental crimes are worth almost 260 billion dollars per year and are fourth on Interpol's list of crimes by scale, after drugs, weapons, and people. In many countries, they even place first or second.
This market is highly appealing if you consider the imbalance that exists between the level of earnings and the risks that a wildlife trafficker faces today. This has attracted "increasingly important figures with more and more links to organised crime and terrorist groups".
The incredible impact of The Ivory Game and Sea of Shadows
Both produced by Terra Mater (in partnership with Leonardo DiCaprio's Appian Way Productions), The Ivory Game and Sea of Shadows experienced great success and popularity. So much so that the former led the Chinese government to ban the legal trade in ivory, and the latter caused the Mexican government to intervene in an attempt to save the vaquita – an extremely rare species of porpoise – from extinction.
The Ivory Game
At the heart of The Ivory Game is Operation Game Over, which, Crosta explains, was "the first-ever investigation into the connection between ivory trafficking and Somalian terrorist group al-Shabaab, and the most significant investigation ever made into the international trafficking of ivory between Africa and China, via countries such as Vietnam and Laos". At the time, Crosta also took part in investigations in the field, as an undercover agent. Today, now that his face and name are well-known, he coordinates the NGO's operations, working at the outreach and fundraising activities needed to support ELI.
The first major achievement for the documentary was not only to be invited to Beijing International Film Festival, but to actually win the prize. "This was unthinkable, especially because it didn't undergo any kind of censorship, except for one scene in Tienanmen square for which we hadn't obtained the required permits. Today, this would no longer be possible".
However, the most startling effect that The Ivory Game contributed to was "China's decision to ban the legal ivory trade" following years of international pressures. This was a key step in stemming the massacre of elephants in Africa because, for decades, the legal channels were exploited "to recycle huge quantities of illegal ivory".
The Ivory Game is an example of how a documentary can become part of a wider context of international efforts, helping to bring some change.
Tracking down the chain of criminality, aiming at its leaders, has been ELI's goal since the beginning. "Arresting poachers serves no purpose. We want to reach the traffickers, the businessmen, brokers, and traders who control the supply chain", Crosta explains, pointing a finger towards a narrative that exploits the smallest rings in the chain as scapegoats, diverting attention from the true culprits.
Sea of Shadows
The documentary Sea of Shadows (which won the Audience Award at Sundance Film Festival) tells the story of Operation Fake Gold, through which ELI, alongside other environmentalist organisations and the Mexican Navy, tried to save the vaquita, a small porpoise that is currently the world's rarest mammal. Crosta explains: "Vaquitas are only found in the Gulf of California, and there were only about 500 at the end of the 1990s". A truly chilling factor then contributed to their endangerment: Chinese traffickers' interest in the totoaba, a fish that inhabits this region and is very similar to another fish, native to China's seas, whose swim bladder is especially coveted in traditional Chinese medicine. In fact, it's so precious (selling for 40-50 thousand dollars per kilogram) that it's become known as the "cocaine of the sea".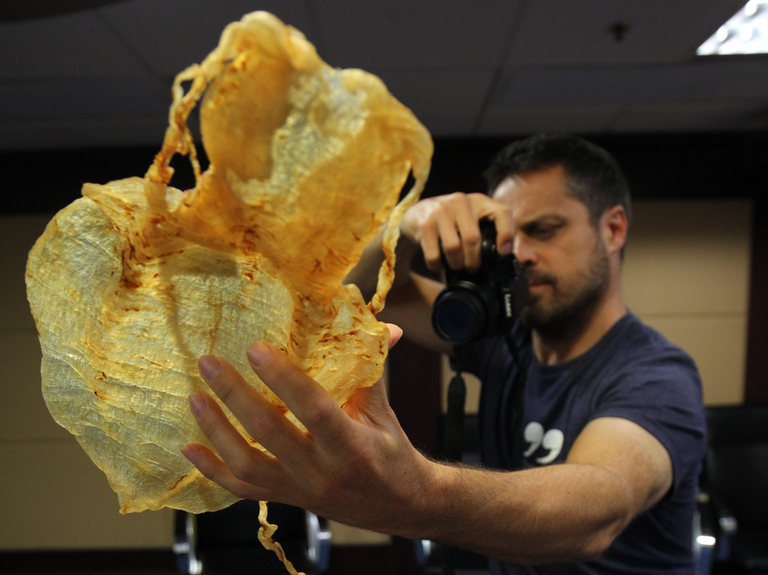 To get their trade going, traffickers have managed to corrupt the local social fabric (mostly made up of small fishermen), filling the sea with fishing nets whose effects have been devastating. In just a few years, they have led to the almost total extinction of the ill-fated vaquitas. Even in this case, ELI directed its efforts at trying to find the masterminds behind this slaughter. Today, hope hangs by a thread: "We currently have two ongoing large operations with several governments and we hope to be able to stop the traffickers. If it hadn't been for this film, which we screened at the United Nations and the Mexican and US governments, there would have been no hope for the vaquita".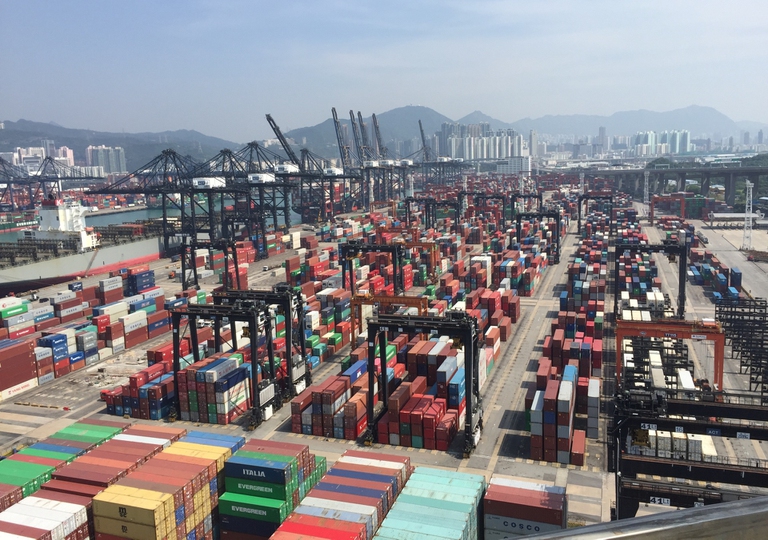 The first fictional series on environmental crimes is in the works
"I watch an incredible number of environmental documentaries and what I'm looking for today, in particular, are films that tell original stories or try to tell them in a different way, and especially to try to reach people in new ways". This is the momentous challenge that Crosta sets to contemporary directors: "Don't speak to those who are already aware and close to these issues, try to have appeal across different audiences. Many documentaries tend to repeat themselves, even though they're saying the right things. Now is the time to get people involved who have never really cared about the environment".
"Our work without the work of the media isn't worth much," Crosta admitted, also announcing two new projects that are heading in this direction. "We're working on a cycle of documentaries and a fiction TV series, both created in partnership with Cross Creek Pictures, which also produced The Trial of the Chicago 7 and The Black Swan". The first project will recount ELI's intelligence work, while the series will address environmental crimes. "A Narcos-like story but centred around the billion-dollar trades that threaten our planet".
The goal is to create a highly impactful storytelling style, that can engage new generations and as wide an audience as possible. Because, as it's now abundantly clear, the most important mission of our times does involve intelligence-led agencies, but it also passes through our own living rooms.
Translated by Patrick Bracelli
L'autenticità di questa notizia è certificata in
blockchain
.
Scopri di più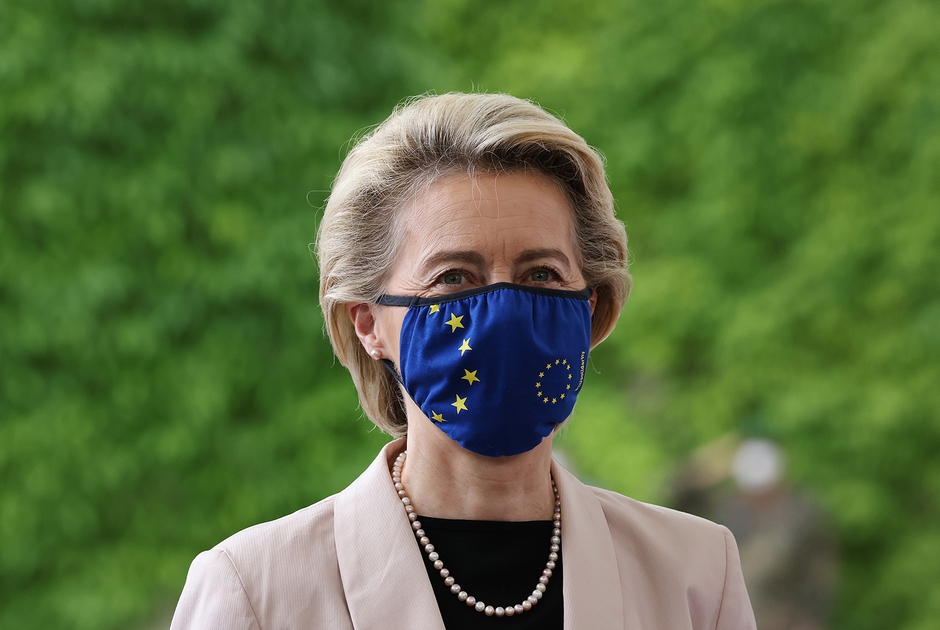 Ursula von der Leyen's European Commission has unveiled its climate plan, which aims to decarbonise the Continent by 2050.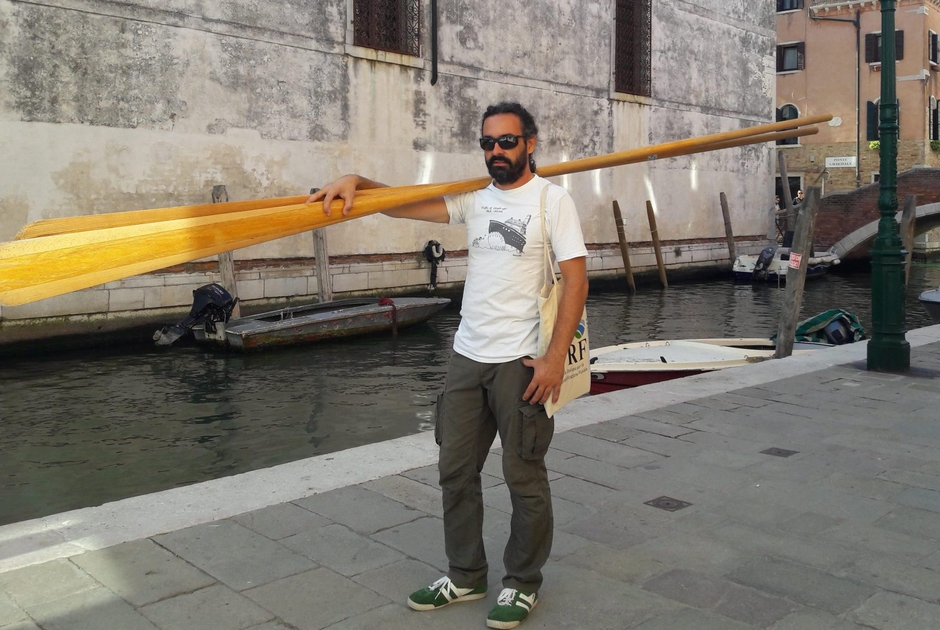 Italy needs more space for its rivers and for them to be managed more naturally. Water defender Andrea Goltara knows this well.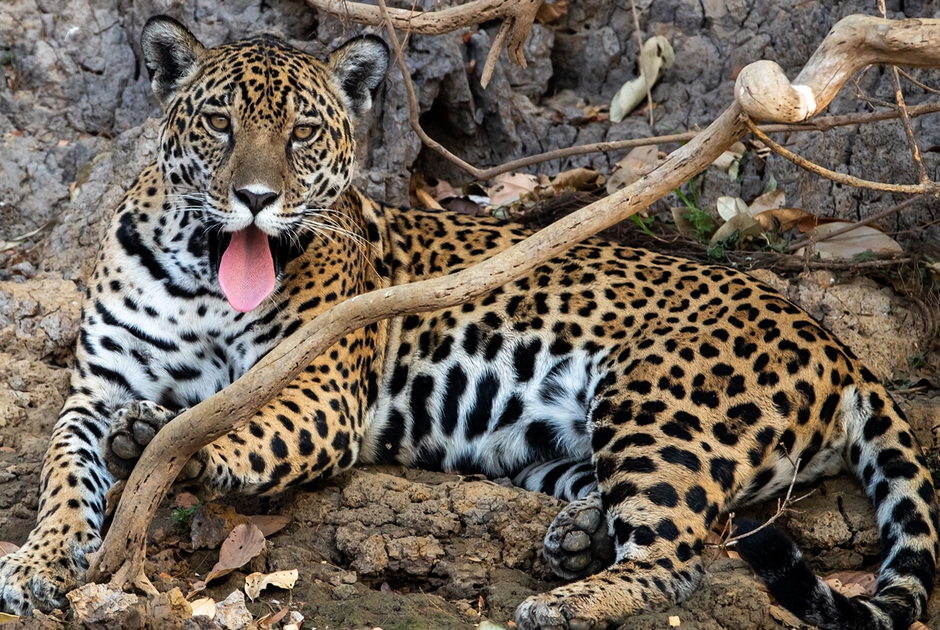 Brazil is in the throes of one of the worst droughts of the past century. Deforestation – and those who allow it – take the lion's share of the blame.