Forests
Leonardo DiCaprio: a life for the life of our Planet. What he has done for the environment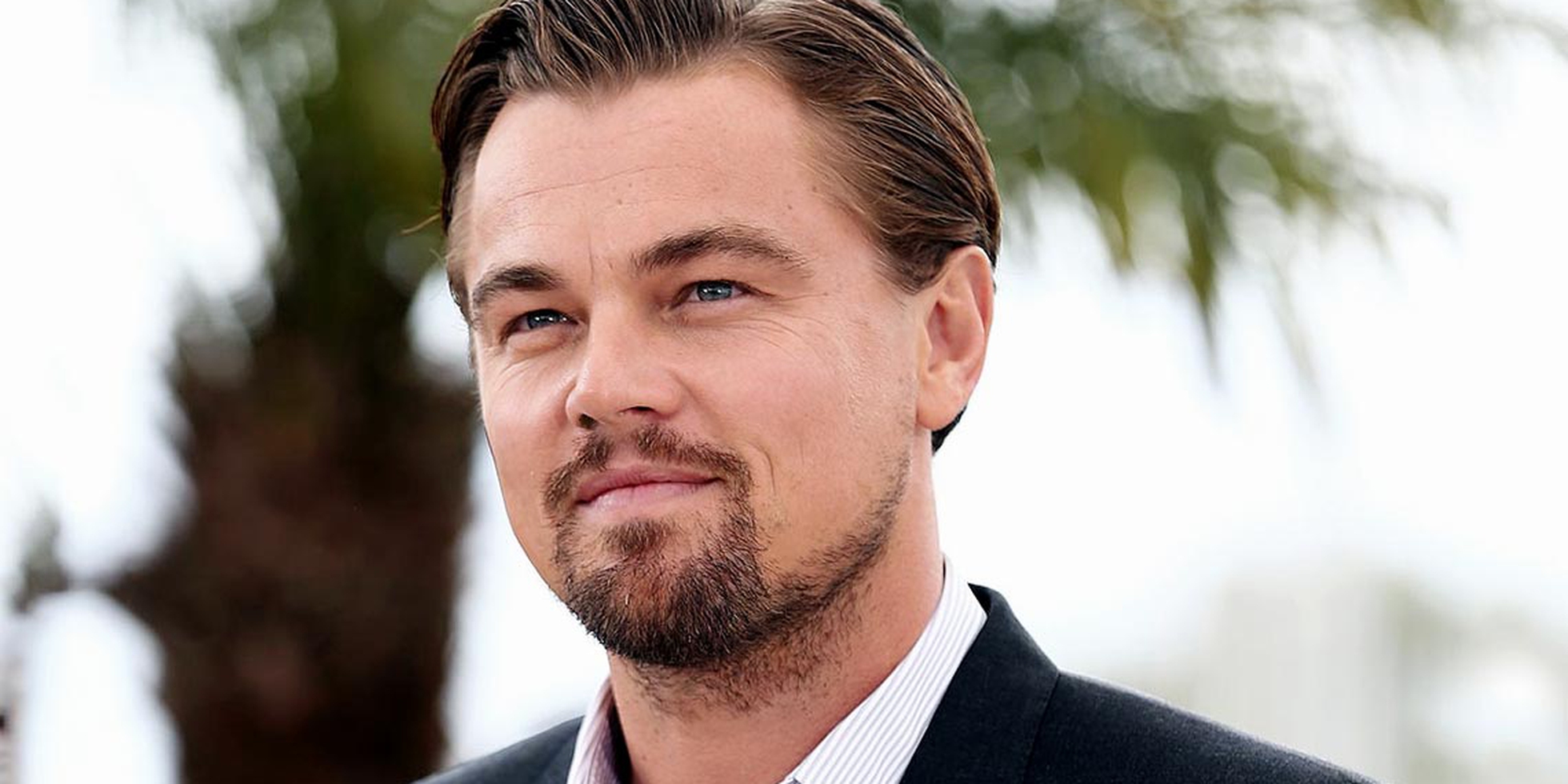 Come nei ruoli che interpreta, anche nella vita ha più e più volti. C'è il grande attore, finalmente premiato con l'Oscar. Quello delle modelle bionde. E quello impegnato per salvare il mondo. Ecco le tappe più belle della sua vita di ambientalista.
Leonardo DiCaprio was born in Los Angeles on 11 November 1974. He began his career as an actor at a young age, playing parts in ads, TV series and movies. What brought him to success was Titanic in 1997. He then worked with renowned directors, including Martin Scorsese and Quentin Tarantino.
Now, aged 42, along being a Hollywood star and a success producer, he's also an environmental activist. Among other things, he bought Blackadore Caye island, off the coast of Belize, to save its mangroves from deforestation; he became part of the boards of directors of many environment organisations, including the World Wildlife Fund, and founded the Leonardo DiCaprio Foundation to promote environmental actions, raising for example 40 million dollars during a charity gala in Saint Tropez.
As he declared, the turning points in his life are the movies The Beach in 2000 (directed by Danny Boyle) and Blood Diamond in 2006. The following year he wrote and produced the environmental documentary The 11th Hour. He was one of the first Hollywood stars to drive a Toyota Prius and buy a flat in a sustainable building in New York City. Since 2010, when he donated a million dollars to WWF to help save tigers from extinction and protect their habitat, he stood out for many awareness campaigns on a number of environmental issues.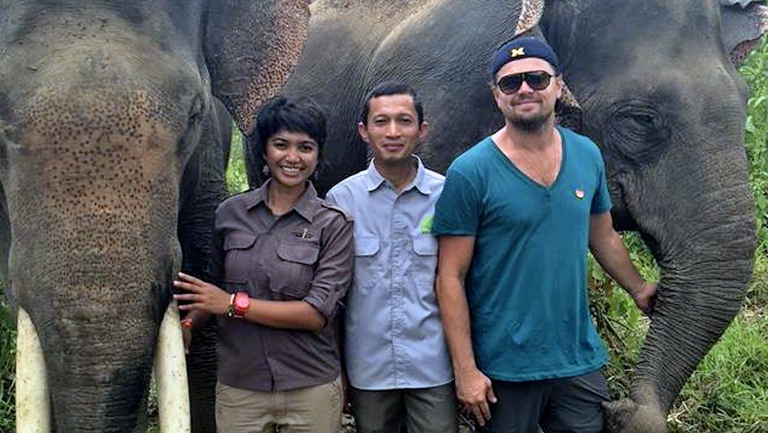 LifeGate has always extensively covered Leonardo DiCaprio's actions. Here are his most important and precious steps.
September 2017
The grants are destined to more than 100 organisations committed to protecting biodiversity, safeguarding indigenous people and combatting climate change.
January 2017
The US actor and environmental activist has visited the US President-elect in New York. DiCaprio's aim was to talk about climate change and convince Trump that renewables are worthwhile.
November 2016
DiCaprio's new documentary, Before the Flood, exposes the role forest destruction plays in driving Indonesia's pollution.
October 2016
In occasion of the launch of his documentary Before the Flood, the Hollywood star and former US President met to discuss climate change.
September 2016
Before the Flood features the most critical and urgent problem facing our world today: climate change.
April 2016
On 22 April, 175 countries signed the historic Paris Agreement aimed at keeping the global temperature rise well below 2 degrees Celsius by 2020. Here's what Leonardo DiCaprio said.
April 2016
Actors, scientists, politicians, activists. All driven by a single purpose: the protection of our Planet Earth and environment. Because we just have one planet.
April 2016
After denouncing the impact of expanding palm oil plantations on local forests and endangered wildlife, the government says Leonardo DiCaprio risks being banned from Indonesia.
February 2016
Leonardo DiCaprio wins the Oscar (finally) and shines a spotlight on climate change and "those voices drowned out by the politics of greed" in his acceptance speech.
January 2016
Leonardo DiCaprio never misses a chance to bring real world issues to the (at times) superficial world of mainstream cinema. This time he did it at the Golden Globes.
December 2015
The Paris conference on climate hosted a number of celebrities. Actors, politicians, activists, the witnesses of the disasters caused by climate change. From American actor Leonardo DiCaprio to the Latin American indigenous woman Diana Rios, from American former Vice President and Nobel Peace Prize winner Al Gore to the progressive Mayor of Barcelona Ada Colau.
December 2015
The Leuser Ecosystem, Indonesia, is one of the world's richest biodiversity hotspots, but also one of the most threatened places due to deforestation.
October 2015
Cowspiracy, documentary produced by Leonardo DiCaprio, shows the dramatic impact meat production has on our planet, and how environmental organisations do not address it.
July 2015
"The destruction of our planet continues at a pace we can no longer afford to ignore," DiCaprio said.
July 2015
The list of Hollywood stars embracing sustainable lifestyles and adopting renewable energy continues to grow.
September 2014
Leonardo DiCaprio has been appointed United Nations Messenger of Peace for climate change.
September 2014
The Hollywood star proves his sensitivity towards the environment once again by producing a movie on the story of a female wolf killed in 2012.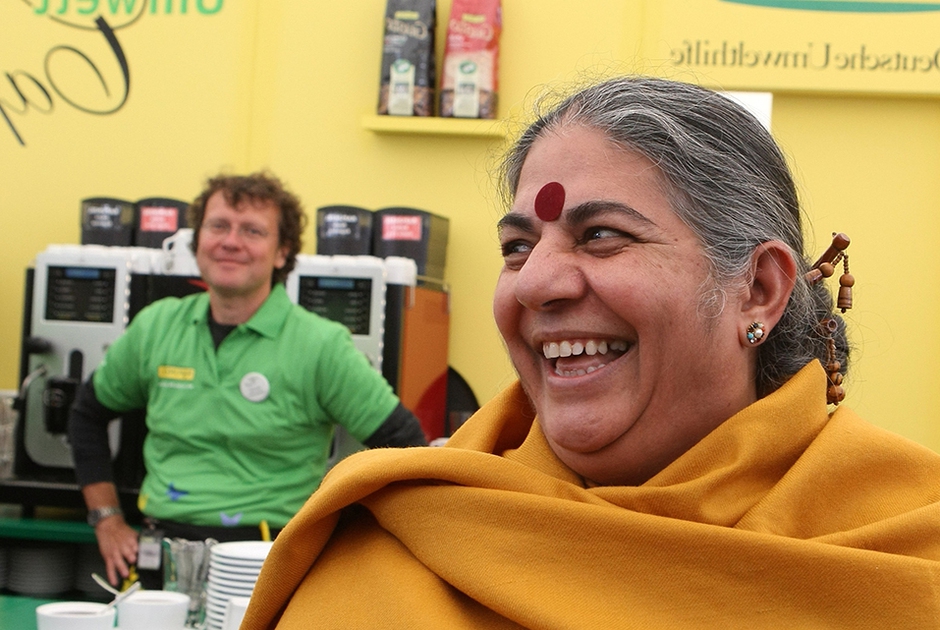 Influential scientist, activist and author Vandana Shiva fights to protect biological and cultural diversity, and against GMOs.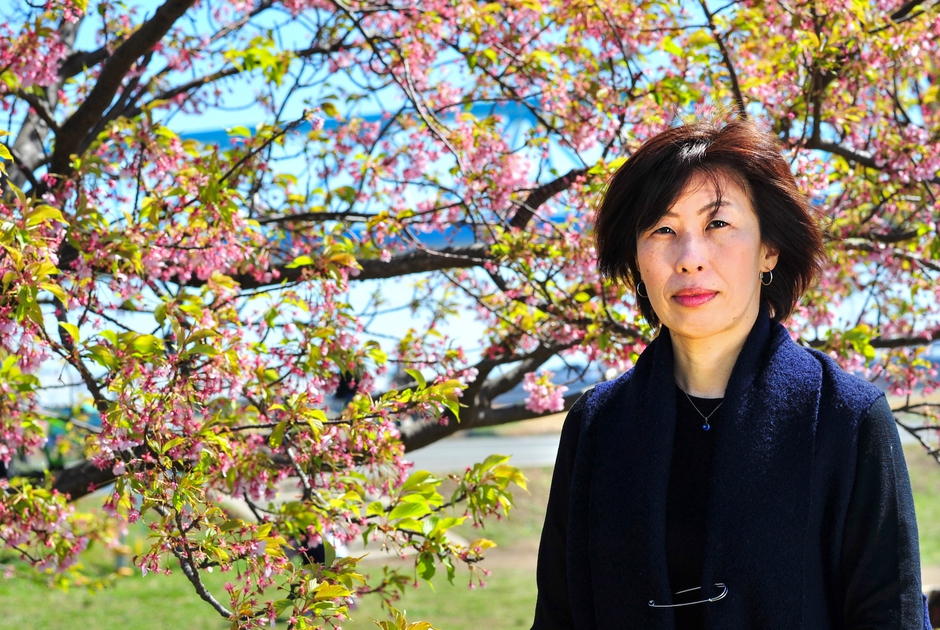 Kimiko Hirata has blocked 13 new coal plants in Japan, but she hasn't done it alone. The 2021 Goldman Prize winner tells us about her movement.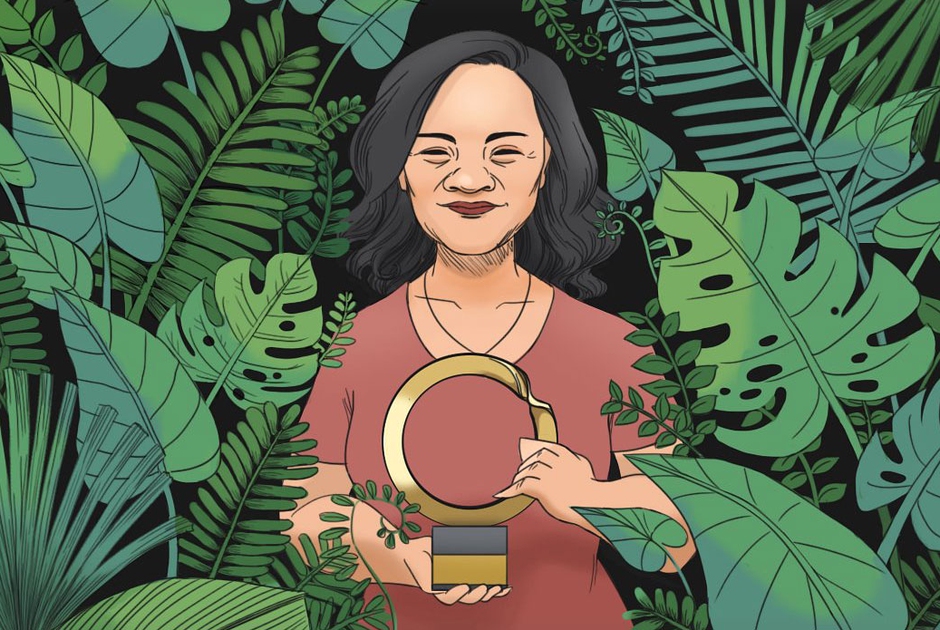 The Goldman Environmental Prize, the "green Nobel Prize", is awarded annually to extraordinary activists fighting for the well-being of the planet.