Activism
Eugene Simonov, the Russian activist fighting to defend free-flowing rivers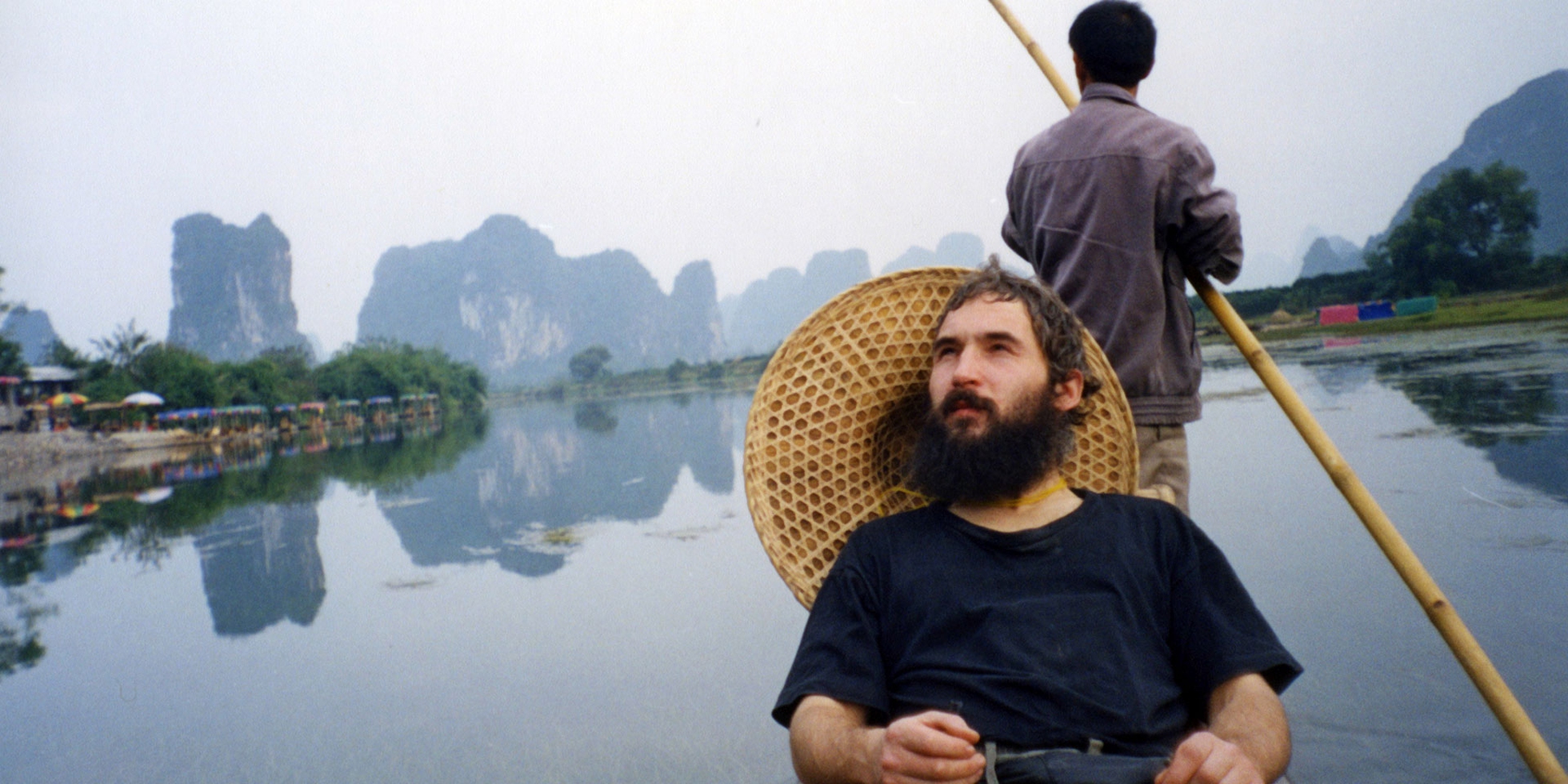 Water defender Eugene Simonov's mission is to protect rivers and their biodiversity along the borders of Russia, China and Mongolia.
curated by Christian Elia
"Everything connected to the world of hydroelectric dams has two characteristics: corruption and dishonesty on the one hand, and vanity and the desire to dominate, on the other. Dams – large infrastructure projects on rivers and lakes – are, after all, major celebrations of power. These projects are made to seem patriotic, making enemies of anyone who opposes them. And it is very hard for local communities and critics to make their voices heard".
Russian environmentalist Eugene Simonov has literally traversed an entire continent over the course of his life. He has helped create a network of organisations that share the aim of protecting rivers along the borders of China, Russia, and Mongolia. Here, the construction of monumental dams threatens fragile wetland ecosystems.
Eugene Simonov's life work
In 2009, to help achieve his goals, Simonov founded the Rivers Without Boundaries Coalition (RwB). The water defender is the international coordinator of this independent organisation, which creates networks between civil society, experts and activists in Russia, China, Mongolia and other countries. The goal is to defend cross-border rivers in northern Asia, which are rare and precious natural resources that shouldn't be wasted on energy production alone, but rather used for conservation and multifaceted sustainable development. Large hydroelectric projects represent the biggest threat to biodiversity in freshwater ecosystems, which are disappearing at a much faster rate than their terrestrial or marine counterparts.
The idea for RwB came from a defeat. "We launched a campaign to halt the construction of a canal on the Sino-Russian border, but despite the fact that we were able to reach the highest levels of political leadership, the damage had already been done. This taught us that we needed to establish a network of experts and volunteers. We needed a coalition not just to generate pressure, but to exchange information across borders, to inform local communities, to collect information that can be used and listened to and to generate real data that is hard to dispute. This is the only way to work effectively before it's too late, because action is needed as soon as projects are in their infancy," Simonov explains.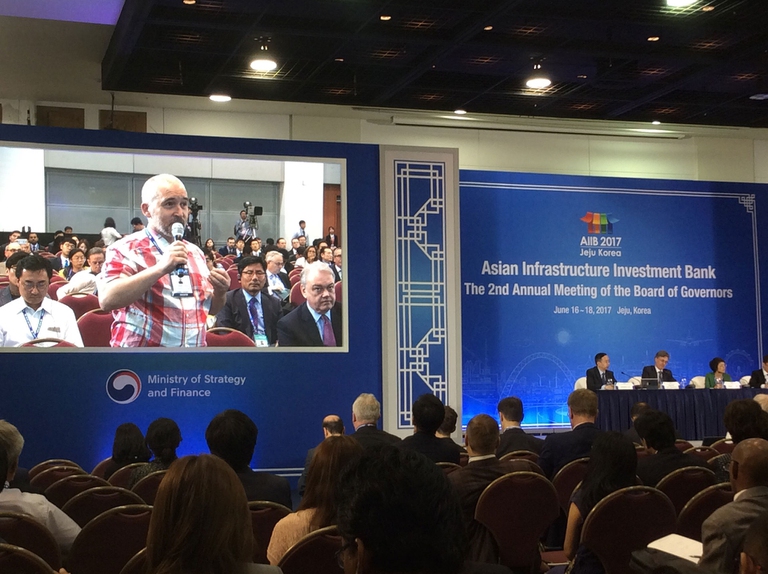 Simonov's work led him to win the prestigious Whitley Awards in 2013, where his successes received the recognition they were due. The Amur River basin is the largest free-flowing cross-border river system in Asia and is internationally recognised for the importance of its migrating fish populations and floodplain wetlands. Millions of aquatic birds reproduce and migrate along powerful rivers with wide floodplains, supported by monsoons. During times of drought, which occur periodically, semi-nomadic farmers bring their livestock to the river valleys and lake shores, where they jostle for space with cranes and geese. Known as the Black Dragon River in China, the Amur is also home to the world's largest species of sturgeon and salmon (called Kaluga and Siberian Taimen, respectively).
Despite local opposition and the risk of environmental damage to fragile ecosystems, the Chinese, Russian and Mongolian governments are continue to plan large-scale dam construction projects to support internal demand for energy as well as the export market. Simonov and his collaborators keep successfully challenging ill-planned investment proposals, promoting dialogue on possible alternatives. "The RwB Coalition is uniting citizens from transboundary regions in one movement, so that they can better protect themselves and access the best available knowledge and assessment techniques," the Whitley prize statement reads. The Amur River still hasn't been dammed, despite many attempts by Sino-Russian hydroelectric initiatives.
A shared goal
"Acting on economic mechanisms is crucial," says Simonov. "We need to have airtight arguments to prove how unprofitable this type of investment is, in economic terms but also in terms of the impact on public opinion. The systemic failure of hydroelectric energy is becoming increasingly evident everywhere, and we're trying to accelerate the global decline of dam construction. Today, our targets are the Asian Investment Bank, World Bank, Bank of China, European Investment Bank and other important dam investors. Putting up a strong fight and presenting arguments that are difficult to dispute requires uniting NGOs and local communities, domestic and international agencies. Our goal is to convince some stakeholders not to invest in these operations – which are often presented as 'green energy' developments".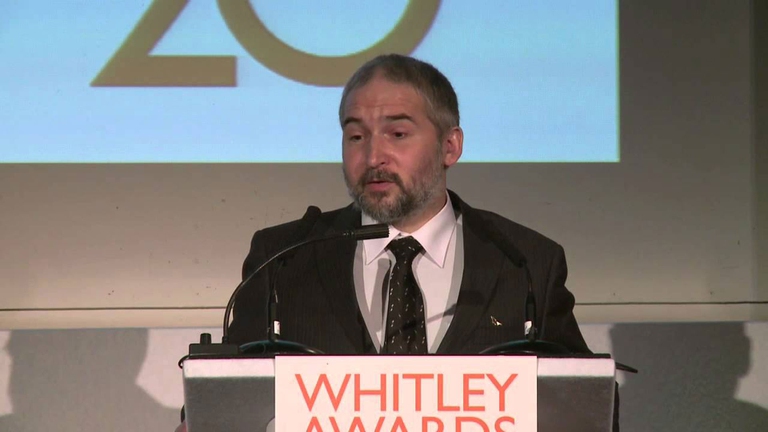 There's always a price to be paid for activism. "I can't go back to Mongolia until 2024, I've been banned by the government. The reason is a state secret", says Simonov. "I supported the great, brave battles of Mongolia's United Movement of Rivers and Lakes, which fought against mining in river valleys. This movement's activists paid a dear price for their battles – some of them spent twenty years in prison – but the law that they fought for, for the protection of rivers, forests and springs, has been implemented. Despite ferocious opposition from miners, the law still protects Mongolia's main free-flowing rivers. In Russia, even though we keep fighting against gold mining in rivers, we still don't have a similar piece of national legislation, which would need to be approved at the national level. At the local level, we have a specialist team that monitors miners' violations every single day," Simonov explains.
Ongoing battles
Today, Simonov is fighting on many fronts. China's Belt and Road Initiative (BRI) is the largest infrastructure project ever launched, with huge implications such as major alterations to rivers in cross-border basins. BRI is an opportunity for international development, and it is vital that for it be carried out in an environmentally sound way. Because BRI policies are still at a relatively early stage, this is a critical moment to push for sustainable development. According to Simonov's philosophy, it is also the time to undertake preventative actions to avoid damage, as he explained in a speech at the World Hydropower Congress in Paris in 2019.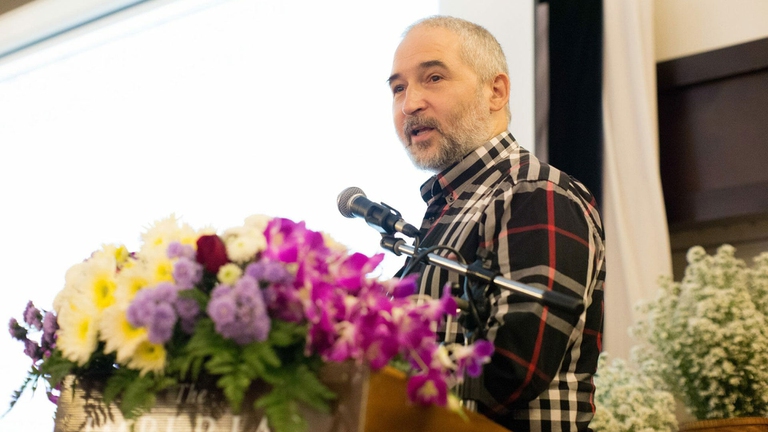 "At the moment I'm very focused on the protection of Lake Baikal, with its 2,000 endemic species. This cradle of biodiversity still doesn't have an adequate regime of environmental protection. Our NGOs are the lake's main guardians against the polluters' invasions, coastal land grabbing and other devastating activities. We put local activists in contact with UNESCO and other international agencies that oversee the lake's protection".
The future of renewables
However, Simonov's hopes for change are focused on Rivers4Recovery, a global campaign with a clear agenda that unites 360 agencies in over 80 countries. The agenda is ambitious: a moratorium on new hydropower dams; upscaled investment in non-hydropower renewables and energy storage; upgraded efficiency of existing hydropower in lieu of building new dams; new energy plans that prioritise distributed and smaller-scale energy solutions; safeguarding protected areas, free-flowing rivers and indigenous territories.
"This is an important time if we also take climate change and the coronavirus emergency into consideration. Global equilibriums are about to be redrawn and we need to act to have a positive impact in this transitional phase. Action has to be locally-focused and with community involvement, but there needs to be a global strategy in terms of universal sustainability standards and a development model that is different from that of recent decades," Simonov concludes.
---
Water Defenders is a Water Grabbing Observatory project celebrating the tenth anniversary of the recognition of the human right to water through a series of interviews that tell the stories of grassroots battles being fought for water all over the world. A multi-faceted struggle against resource exploitation and large as well as small projects that impact communities and natural environments. Ordinary yet extraordinary men and women across the world are defending this fundamental human right. Starting from World Water Day, 22 March, LifeGate regularly publishes features by the Water Grabbing Observatory, each centred on a person fighting to protect the most precious resource we have. And claim their right to water.
Translated by Patrick Bracelli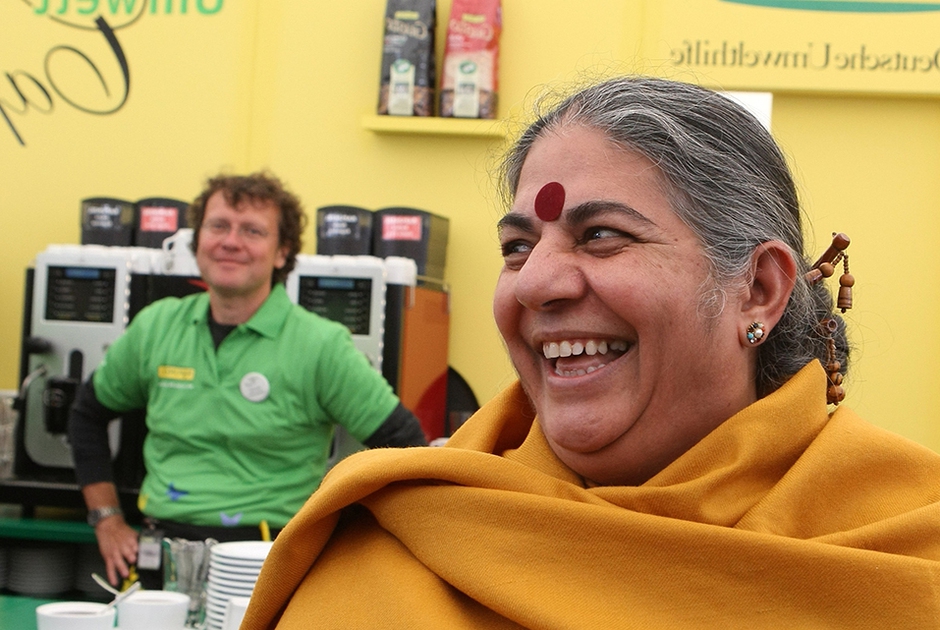 Influential scientist, activist and author Vandana Shiva fights to protect biological and cultural diversity, and against GMOs.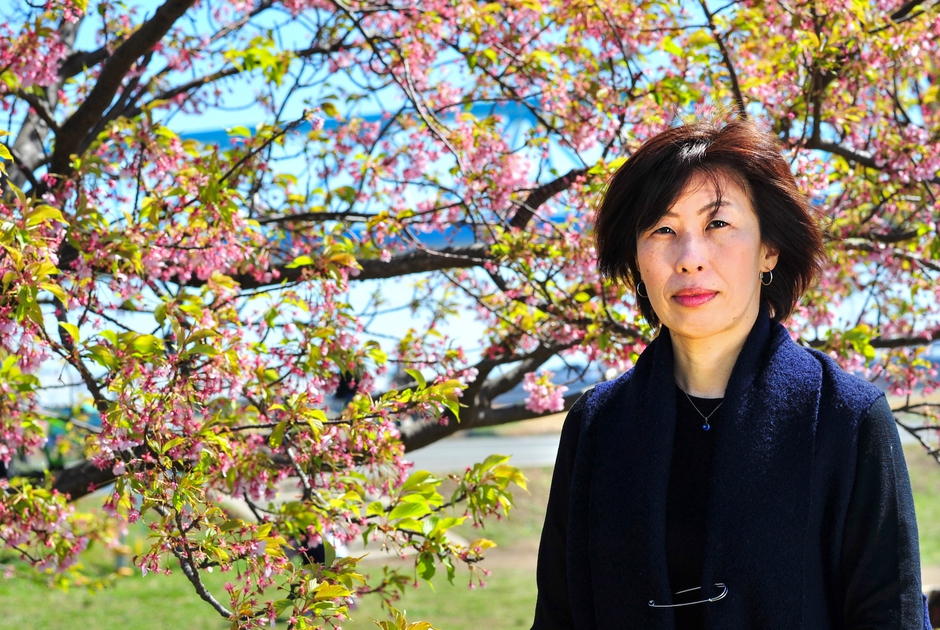 Kimiko Hirata has blocked 13 new coal plants in Japan, but she hasn't done it alone. The 2021 Goldman Prize winner tells us about her movement.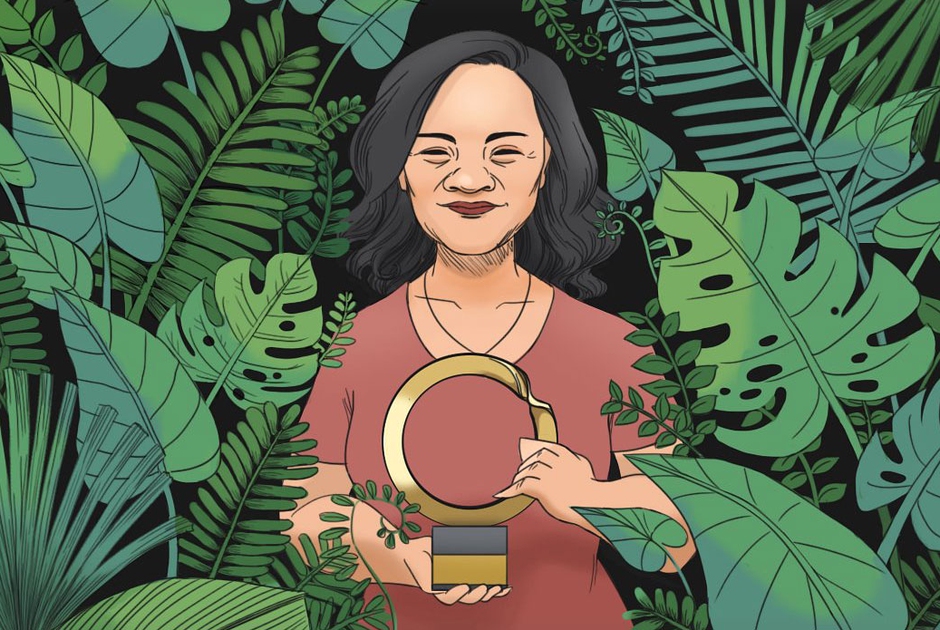 The Goldman Environmental Prize, the "green Nobel Prize", is awarded annually to extraordinary activists fighting for the well-being of the planet.