Controversial slash-and-burn farming method destroys green cover in Mizoram
Mizoram, one of India's least populous states, has been losing its forest cover due to the age-old slash-and-burn farming method known as Jhum cultivation.
Lalnunziri, a 58-year-old farmer from the village of Dumluizau in Kolasib district, Mizoram state, northeastern India, recently bought a small patch of land covered with green forest. Lalnunziri's plan is to start oil palm farming, which she considers to be a lucrative business. In order to start farming, Lalnunziri has burned the green cover on her land. "I purchased forest land and have cleared the trees by burning them to start oil palm farming. It is a profitable business and brings good returns after five years," the farmer said. Troublingly, she is not alone in implementing this slash-and-burn farming practice. Many farmers in Mizoram burn forests every year to clear the land for farming.
Slash-and-burn farming
Mizoram is one of India's smallest states and its farmers have employed the slash-and-burn method – popularly called Jhum cultivation – for several centuries. Under this method, forested areas are cleared and burned every year for farming and growing various crops. Though it is not clear when the practice of slash-and-burn farming began in the state, historians believe that it has been used for the past several centuries.
"Our ancestors migrated in 1215 from the village of Mong Kaung in Myanmar and then wandered across several places before coming to Mizoram at the beginning of the 18th century," noted B. Lalthangiana, a retired college professor and the author of Mizo Chanchin (The History of Mizo). He further pointed out that Mizoram used to have extensive forest cover, which was cleared in large part by the ancestors for farming and also to hunt animals for food.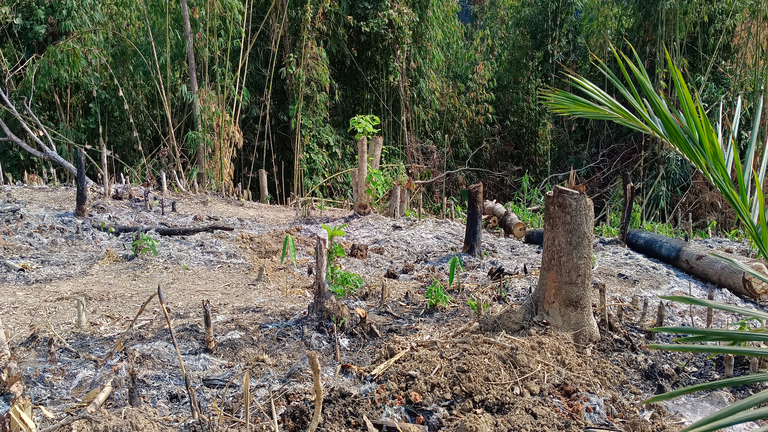 The problems with Jhum cultivation
According to data from the state government, Mizoram has an area of around 21,08,700 hectares, of which 18,899 hectares are under Jhum cultivation. Moreover, 60,681 families practise Jhum cultivation throughout the state. Local government officials, however, conceded that Jhum farming is a significant problem. "We understand the serious implications of Jhum cultivation in the state as it has been causing the forest cover to deteriorate. The government has been trying to create alternative livelihoods for farmers to prevent them from burning the forest and saving our environment," said J. Rothanga, Joint Director of Agriculture.
Rothanga agreed that the slash-and-burn method decreases soil fertility. "The topsoil gets eroded due to burning. Our state is rich in forest cover and the burned forest used to grow rapidly and be put to use again for Jhum after 6-7 years. But the rotational period is now decreasing to 3-4 years due to the increase in population. The natural forest is not given enough time to grow, which is hampering the state's environment."
Community farming
Dr Samuel Lalliansanga, deputy director of Planning and Monitoring for the Agriculture Department, said that there has been a 2-3 per cent year-on-year drop in Jhum farming. "The government has implemented several initiatives, like promoting areca nut farming and other measures to bring down the dependence on Jhum. Furthermore, the government is also emphasizing community Jhum farming, where a group of villagers are allowed to burn a particular stretch of forest for farming while the rest remains untouched. The community farm saves burning in pockets, which is harmful to the forest and also affects the wildlife." The government allows the farmers to start slash-and-burn farming in January and complete it by March 15 every year.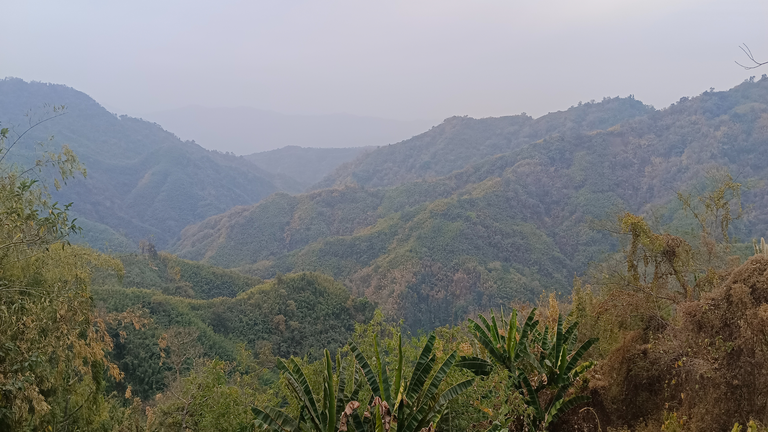 Environmentalists say that the age-old practice has been destroying biodiversity. "The practice is sustainable provided the rotational cycle is kept over 10 years, as the state is within the tropical rainforest region and the natural regeneration rate is high in the fallow land," pointed out A.C. Zonunmawia, founder of the Centre for Environment Protection (CEP), a non-profit working for environmental issues in Mizoram. "The slash-and-burn farming method contributes to carbon emission to some extent. This can be minimized by adopting appropriate farming models that still carry cultural value blended into the traditional farming method. It is imperative to have permanent or at least semi-permanent types of farming methods in Mizoram."
According to Global Forest Watch, Mizoram has lost 15.7Kha (kilo-hectares) of primary forest, which constitutes 5.8 per cent of its total forest loss from 2000 to 2021. Moreover, during the same period, the state lost 274Kha of tree cover, equivalent to a 14 per cent decrease in tree cover. In the coming years, farmers in this region must find ways to strike a balance between traditional practices and environmental, social, and economic sustainability.

Quest'opera è distribuita con Licenza Creative Commons Attribuzione - Non commerciale - Non opere derivate 4.0 Internazionale.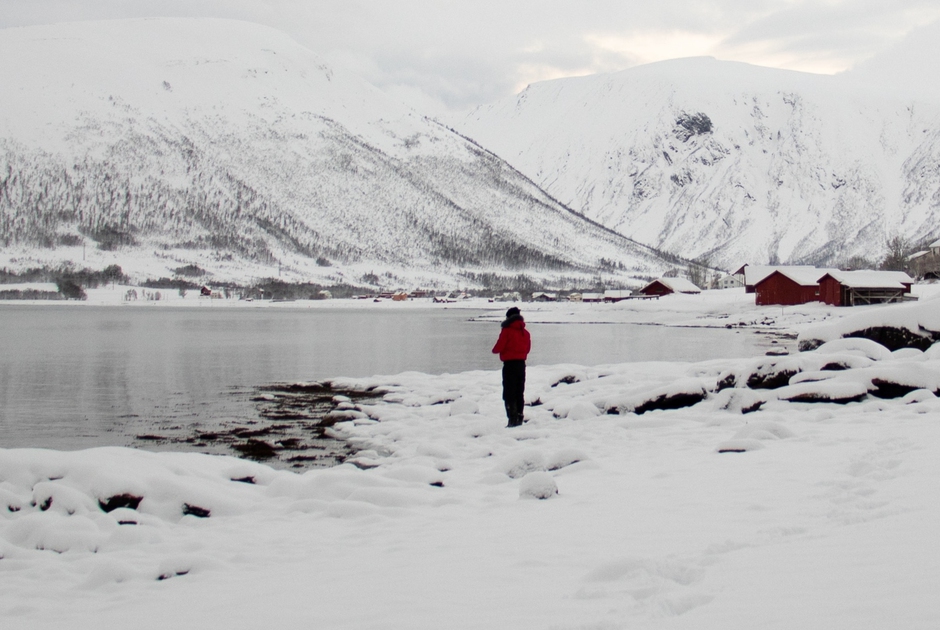 The Arctic-midlatitude teleconnection will become a less reliable predictor of midlatitude winter anomalies in a warmer future.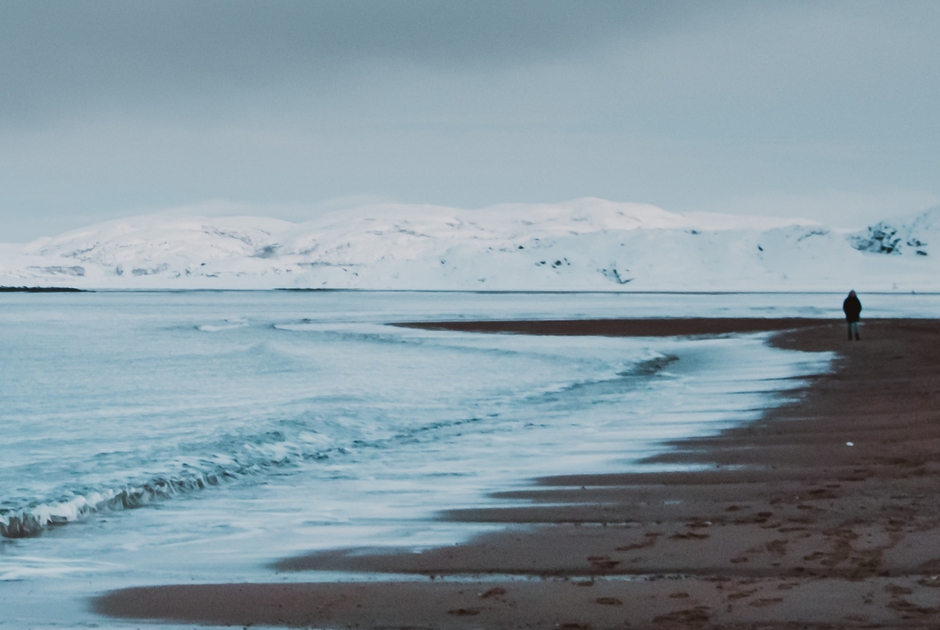 The Arctic sea ice's near future might look different than we thought. A new study focused on the near future of the ice in the Arctic region.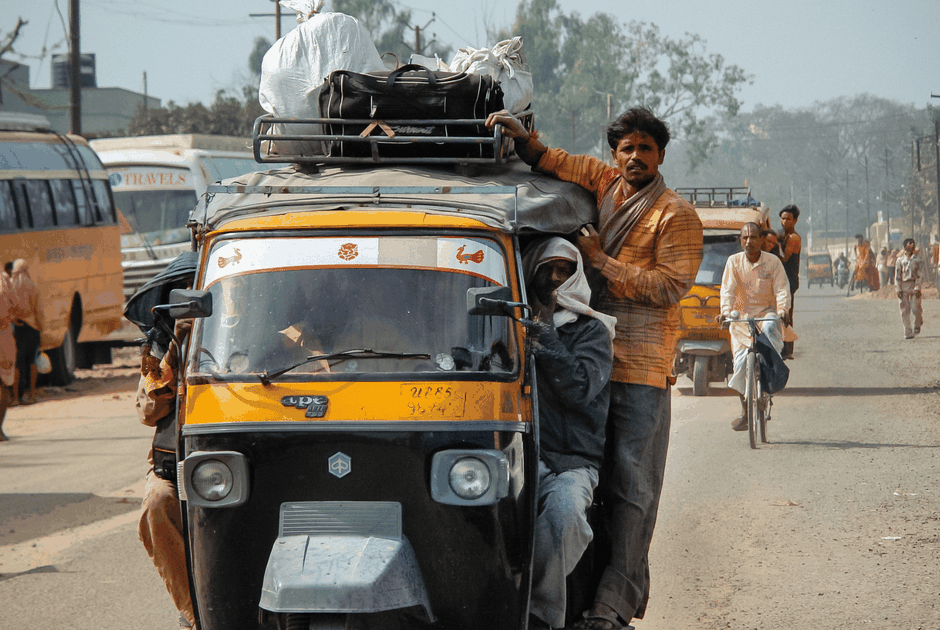 Nearly 100 people have died in the heatwave in India that has badly hit millions of people who work under the blazing sun to earn their livelihood.