Ami Vitale. My photos are stories of heroes on the frontline to save what's left of the Planet
Photographer Ami Vitale tells us about the deep relationship between the future of the natural world and that of humanity, the common thread in all her work. Photographs that tell stories of hope, courage and resilience.
Keepers who feed baby elephants, wear panda costumes, hug and sleep with orphaned rhino calves to keep them warm. Caregivers who say goodbye to the Planet's last male northern white rhino. We all have seen these pictures at least once. And it only took once to have them still vivid in our mind.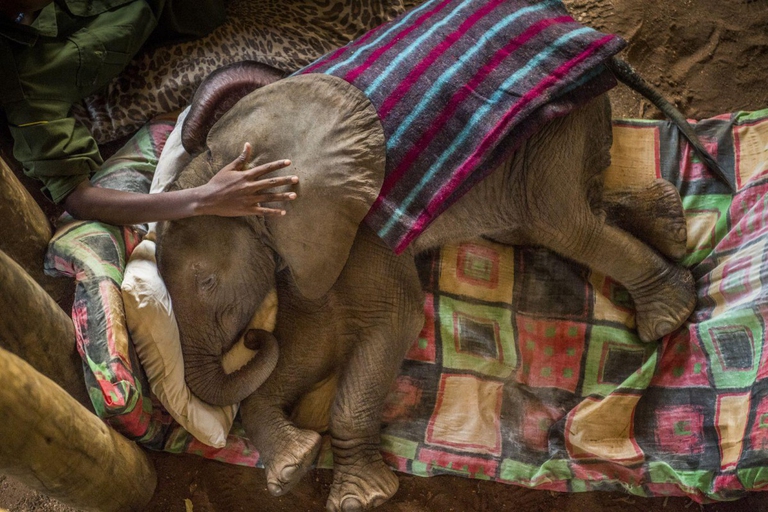 Behind them is only one person, Ami Vitale. Photojournalist, environmental activist, explorer, Vitale has visited more than 100 countries to tell, through photography, the most significant events and the most pressing issues that mark our days.
I picked up a camera and I realised it was giving me superpowers. It was so empowering.Ami Vitale
After covering the conflicts raging in the world for more than ten years, from Palestine to Afghanistan and Angola, she decided to focus her lens on the environmental challenges our Planet is facing, because she figured out that behind each and every conflict was the very same element: the natural world. A connection, sometimes dramatic, that Vitale has decided to tell from an angle that has become her trademark, and her greatest superpower: shining a light on hopeful stories that thrive in the most arid situations.
We talk to Ami Vitale, photographer for the National Geographic and winner of international prizes including the World Press Photo, who tells us what's behind her pictures and what drives her to shed a spotlight on untold stories.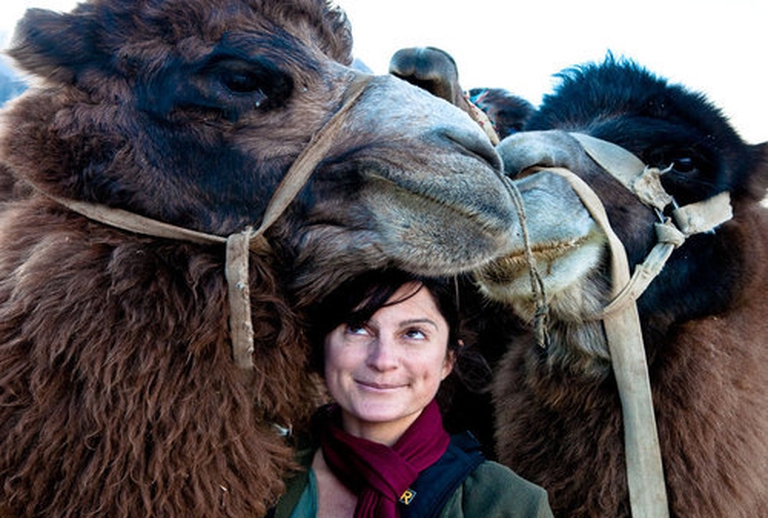 After years spent covering the world's conflicts, when have you come to realise you wanted to focus your photographs on the world of conservation?
Back in 2009 I was invited to take photos as there were only eight northern white rhinos surviving on the Planet, all in zoos. They were moving four of them from the Dvur Kralov zoo in Czech Republic back to Africa in this last effort to save the entire species. When I met these gentle, ancient species that have been around for millions of years I realised I was looking at the end of a whole entire species. It captured my heart and I couldn't believe that could happen in my lifetime.
Many people now call me a wildlife photographer. But my stories are about us. Ultimatey when you start losing species and the health of the Planet starts deteriorating, it's actually a story about humanity. As we're watching extinction happen, we're watching humanity suffering. You can't take keystone species out without everything and everybody being impacted. It's all connected, we're all in this together. I don't see nature and humanity as something separate.
You can't talk about humanity without talking about nature. Ami Vitale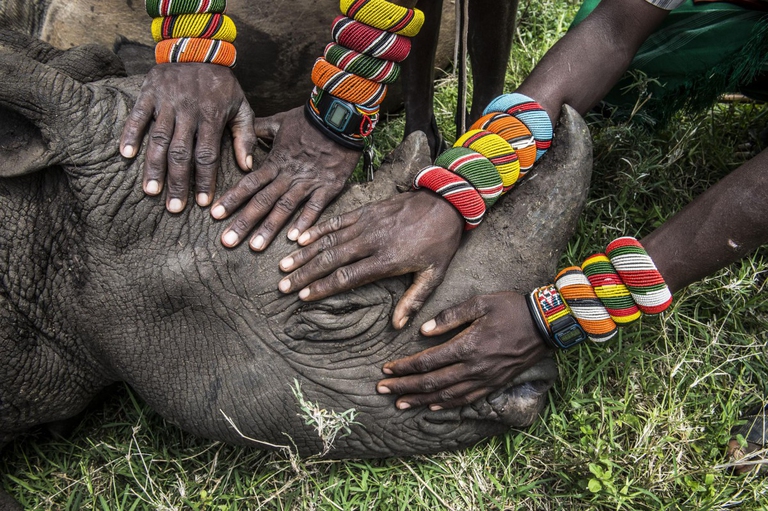 How have you decided to tell this deep relationship?
In that moment I felt like we've always focused the attention on the problems, like poaching, militarisation, fightings. I realised that one piece of the story was always left out. And it always was what we are doing about these problems. And in this case it was people living with the wildlife, for example indigenous people in Kenya.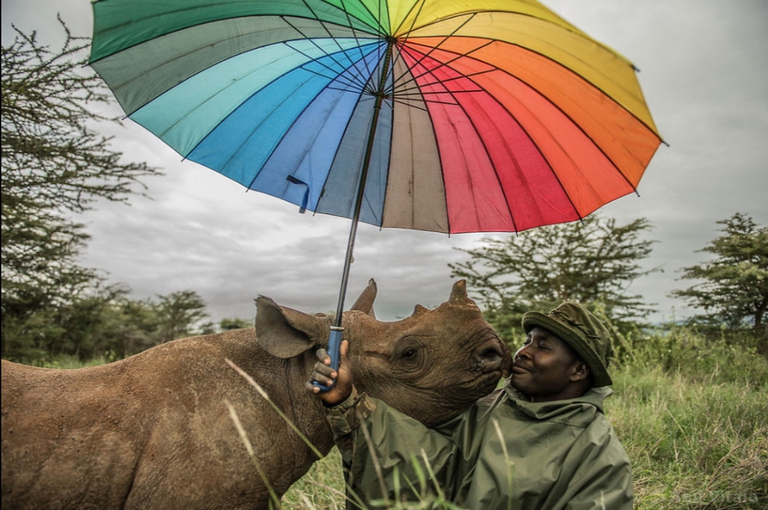 As I found hopeful stories of people in the middle of conflicts making the difference against all odds, the same is about conservation. That is the key to save what is left. They are the key. There are amazing stories of people who are the real heroes on the frontlines protecting what's left. And I think the secret is that we have to empower and support these communities. We have to give these communities a real reason to protect them. When they understand that wildlife is worth more alive than dead, that's the answer. For centuries the western world has gone in with a bit of arrogance that we know more. But we have a lot to learn from these communities who've been living for so long respecting the Planet. We just need to support and honour that ancient knowledge, and empower them. I realised my role in all of this is to find stories that would motivate us and give us solutions.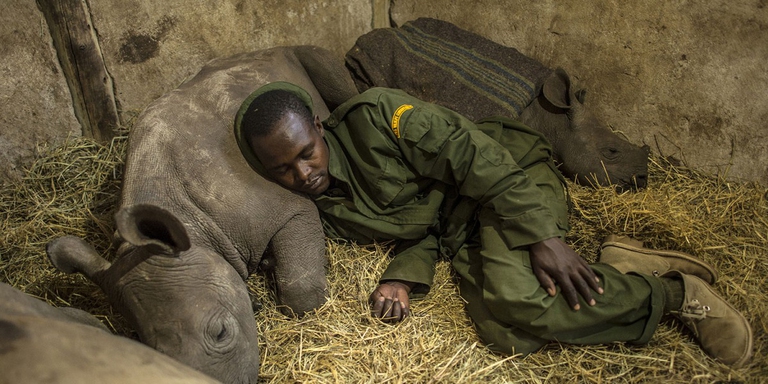 You've lived with these communities. We saw pictures of love, like the one with caretaker Yusuf. What does it means to be them?
They lost their mother and Yusuf literally sleeps and protects these orphaned rhinos and gets malaria and defend them from other predators. These are the real heroes, the people who don't get the spotlight who are out there every day in very difficult conditions. When people see their pictures they say they want to be them. Do you actually know what's really like? I spent a few years working with them: it is hard, it is lonely, they spend more time out there protecting animals than they spend with their own children. The sacrifices they make. Their real love. They start crying when you ask them about these animals. They're so commited.
A significant event was the death of the last male northern white rhino, Sudan. You were there. Can you tell us the story?
I've been following Sudan's story for almost ten years. They've been telling that Sudan was going down hill. They called me the night before and said: "Ami get on a plane if you want to  say goodbye to Sudan, this is the last moment". I just dropped everything. I arrived hours before he passed away. It was heartbreaking, he was just surrounded by the people who loved and took care of him. He was quiet. All you could hear was only a bird, the go-away-bird, chirping and the tears of a few people quietly crying.
View this post on Instagram

Then just like the moment when he first came to Africa, in 2009, the sky opened up and started pouring rain. I can remember him 9 years ago taking its first mud bath, he was so happy. And now the same thing happened. He was lying there in so much pain and then the rains opened up and he lifted his head and you could tell he was really enjoying this rain pouring down on him. All the keepers and all the people who loved him just came for this moment to say goodbye. In this beautufiul and heartbreaking moment we started to realise: "Let Sudan be a wake-up call", like his life is not in vain because he become an international symbol of what we're doing to this Planet. He's a symbol of what it means to watch extinction happen right in front of us. I think it's the only beautiful thing about it: Sudan as our wake-up call.
Through your photos you manage to show us the good news hidden in the bad news. Why is it so important to tell these stories?
These hopeful stories make us realise it's not too late. We have the possibility to change right now. We're at a turning point. This is the moment to act. This is the first time in history where our generation can see what's coming in the future. We actually know what's happening and it's in our hands to decide what the future is going to be. An example is Niger: there were only 49 giraffe left in the country. Today there are over 600. In under 20 years they managed to protect this whole species and allow it to breath. There are these stories out there that show us there is the opportunity to stop the trajectory we're on.
Over the past year you travelled to different countries to shine a light on these stories, being the photographer behind the 2019 Lavazza calendar, Good to Earth?
It's been an incredible privilege working for the 2019 Lavazza calendar, Good to Earth. I love this idea because is based on taking art and creativity in collaboration to find solutions to our most pressing problems and engaging very different audiences. We have the capacity to make a tremendous impact right now, and it's never gonna be a better time for it. So it's the time to motivate everybody to get involved.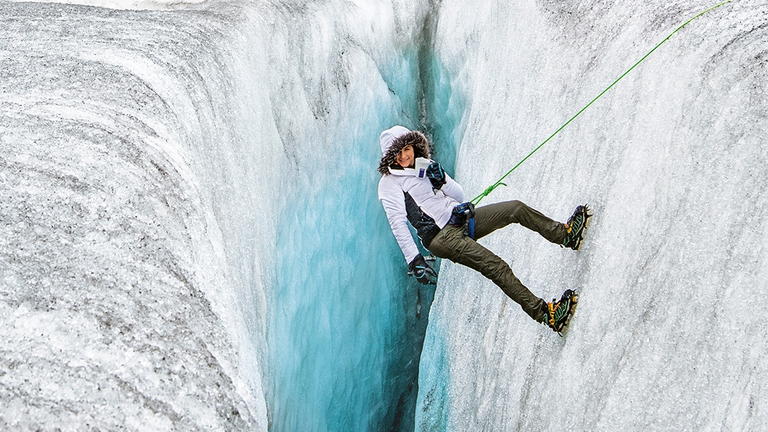 Triggering a knock-on effect, citing one of your projects – Ripple effect images?
Exactly. Another thing people are always talking about is overpopulation as one of the biggest issues of our time. Okay that's true. But I think we can't talk about overpopulation, without talking about empowering women. Empowering women both in developed and developing countries will change the future of this Planet. Look at Rwanda, they have one of the highest percentage of women in parliament. They empowered women at the very top. So not just empowering women in villages, but from the top, they create models. So in villages there are young girls dreaming for a better future who are taking control of their life as they're genuinely interested in creating a better life. And when you give them opportunities for a better life they don't help just themselves, they will help their families, their community. And it's trickling down. Another example is the Reteti Elephant Sanctuary in Kenya, which is completely run by women. People were at the beginning rejecting the idea of women as elephant keepers so young boys were travelling 12 hours across the desert: "We heard stories women are elephant keepers and went to see". But they're thriving, and they're changing the idea in the community. This is having a ripple effect.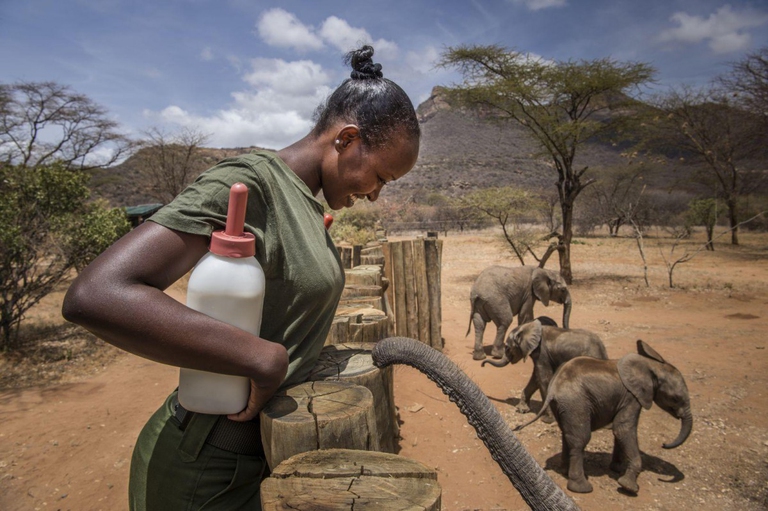 What's the common thread, and the aim, of your past and future works?
I don't view myself as just a photographer anymore. I view myself as a messanger, as a story teller. I tell their story. And photography is just one tool. It's a tool to find stories that inspire us, that remind us what we can achieve as individuals and societies for our Planet. There are incredibly beautiful people doing the impossible for the Planet, who are building the world they want to live in. I'm on this mission: find these people and shine a spotlight on them in order to give them voice – amplify their voices actually, because they do have strong voices. And share their stories, in order to encourage chance.

Quest'opera è distribuita con Licenza Creative Commons Attribuzione - Non commerciale - Non opere derivate 4.0 Internazionale.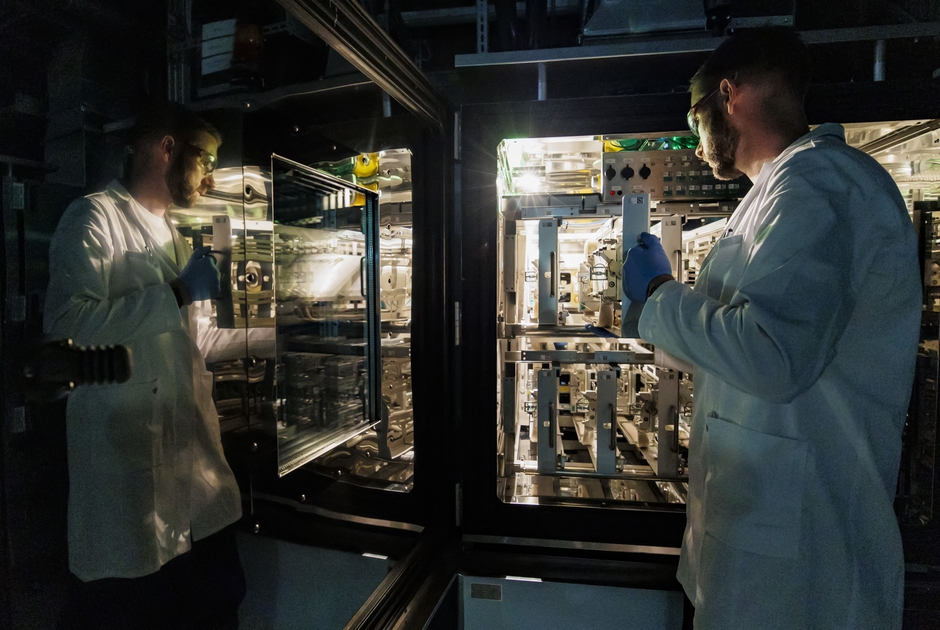 Agreement between EU Parliament and Council on sustainability targets for batteries, covering the whole value chain from extraction to disposal.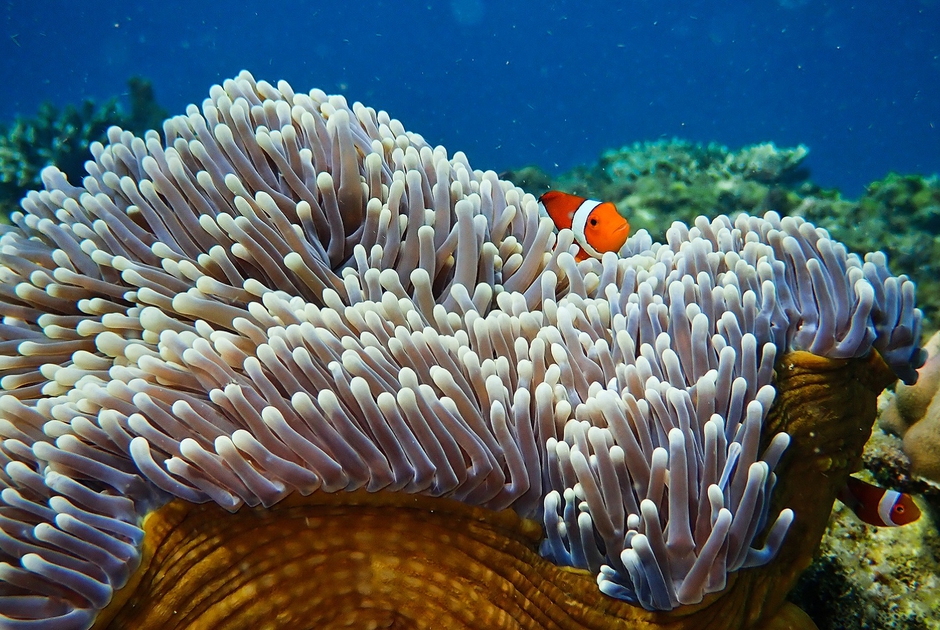 An artificial intelligence has been programmed by Exeter University researchers to monitor the health of coral reefs by studying their sounds.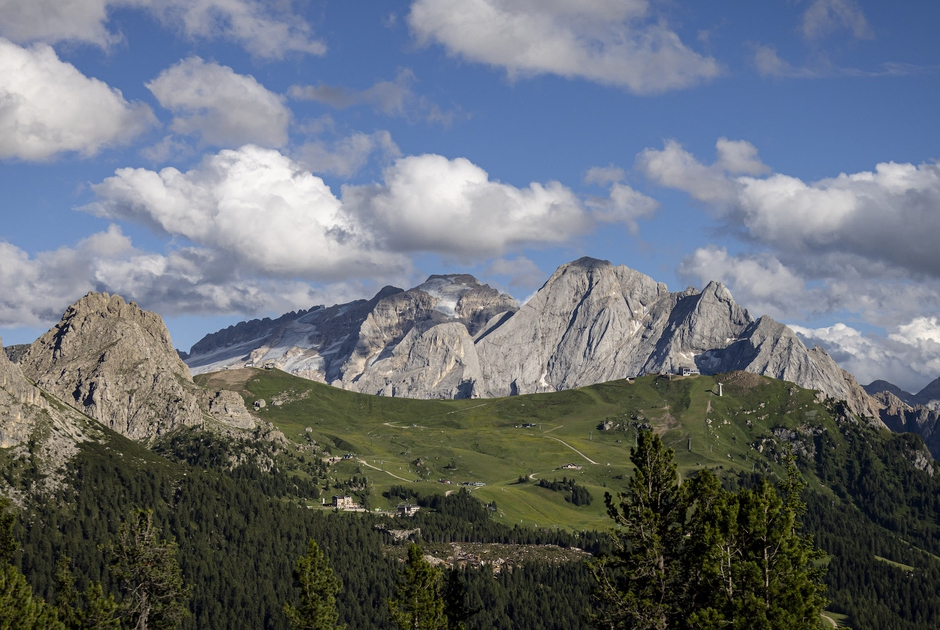 A study published by Science tells us that even if the most ambitious climate targets are met, half of Earth's glaciers will not survive.