Activism
Water defender Moha Tawja fights for the right to water in Morocco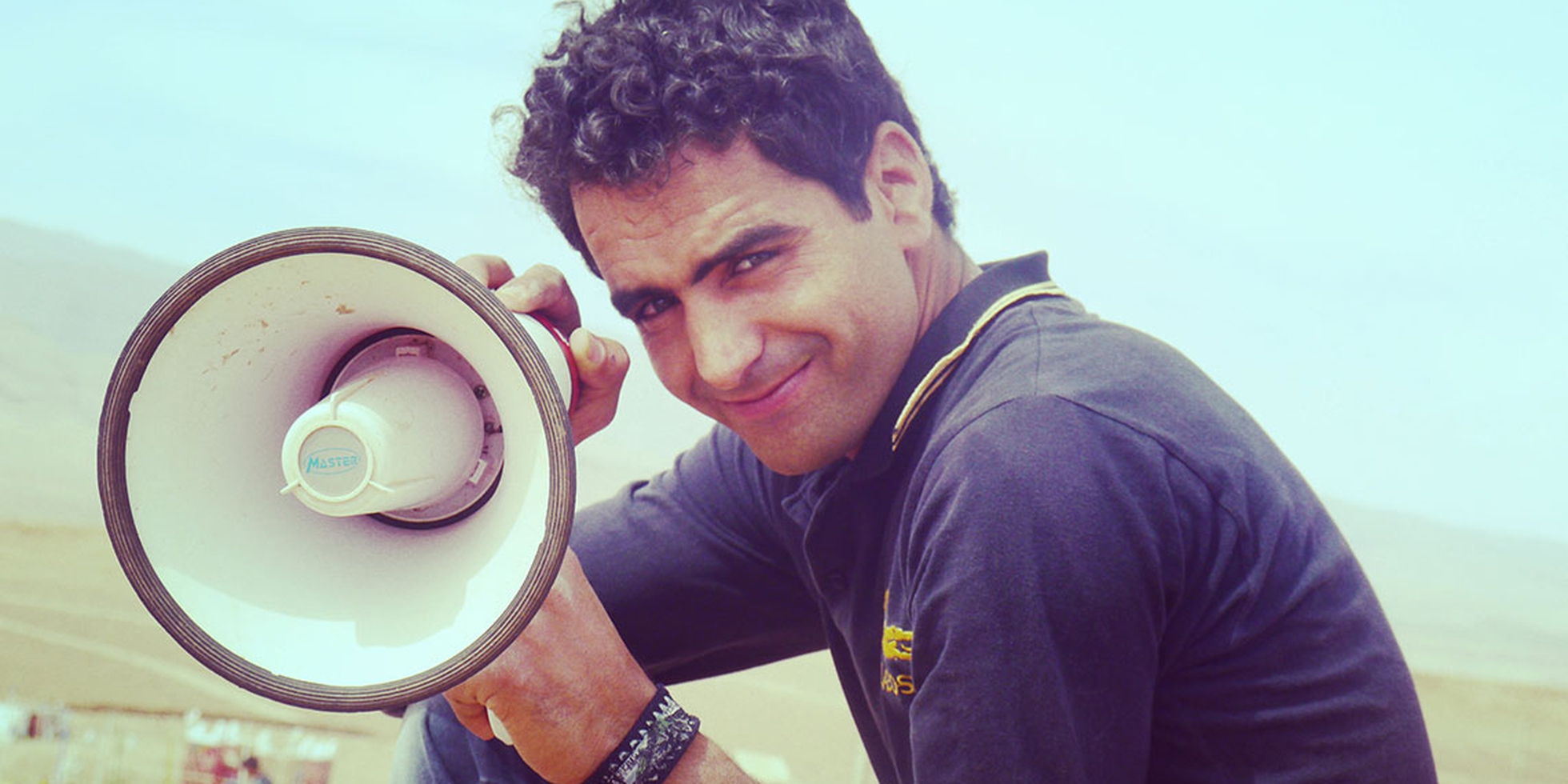 Moha Tawja is an activist fighting for the right to water in Morocco. The water defender tells us about the damage caused by the mining industry.
curated by Christian Elia
"My name is Mohamed Ed-Daoudy, but everybody knows me as Moha Tawja. I'm 30 years old, I love football and photography, which I taught myself. When our peaceful fight began in its present form, in 2011, I was studying Economics at university. From that moment onwards, I've dedicated all my time to fighting alongside my community against the mining of our land. Everything else, unfortunately, lies in its shadow".
Imider, against mining industry and for the right to water
Moha lives in Imider, in Morocco. This rural town with just over 4,000 inhabitants is located in Tinghir province, in the heart of the country, and has fallen under the spotlight in recent years because one of Africa's biggest silver mines is located just outside of it. "The mine has been a curse for our community. Exploitation of groundwater and pollution are threatening our lives and devastating the local economy, which has always been based on agriculture and farming. It has brought no benefits to residents".
"More than 100 families had to leave Imider between 1994 and 2004. My story isn't too different from those of the people who went away or stayed put. Because of this predatory silver mine, I've had to put my academic and professional career on hold for eight years as I try to save our valley, our right to water and to sustainable development. My only choice has been to fight, the only alternative is leaving," Moha recounts.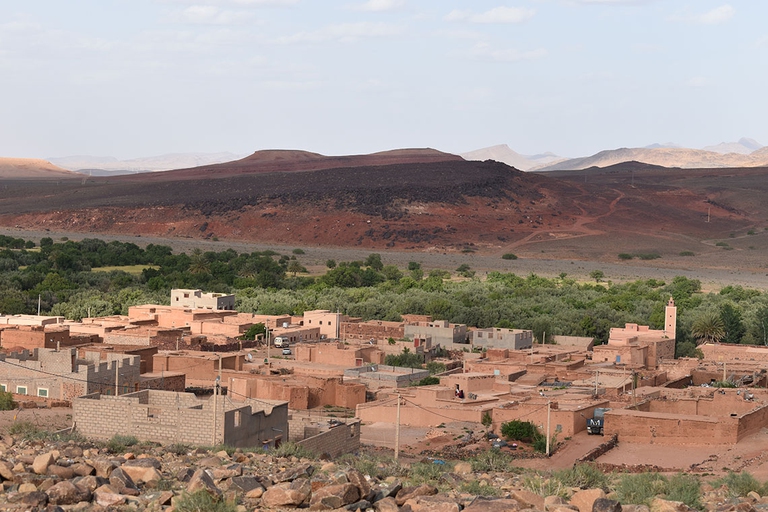 "Dozens of farmers who worked independently on their farms began protesting against the mine, which hasn't even generated employment. According to the 2014 national census, over 50 per cent of people in our community live below the poverty line. This shouldn't be the case, considering that the largest silver mine in Africa is here". The mine has been a long-standing issue. Since the mid-1980s, residents have been protesting against the Société Méetallurgique d'Imider (SMI) and its subsidiary Managem, which manages the mine, calling for the protection of the ancient network of wells and underground canals, known as khettara, that the mining plants exploit in the production process.
Serious damage to water resources
The region's water resources, which are already scarce, have been suffering irreversible damage due to this constant pumping. Local people sustain themselves through agriculture, and they as well as animals have been deprived of the water they need. According to data from the Moroccan Association of Investigative Journalists, the soil around Imider contains very high levels of pollutants: arsenic, cadmium and lead are present in much higher levels than those permitted by international standards, yet the mine's owners have consistently denied any responsibility.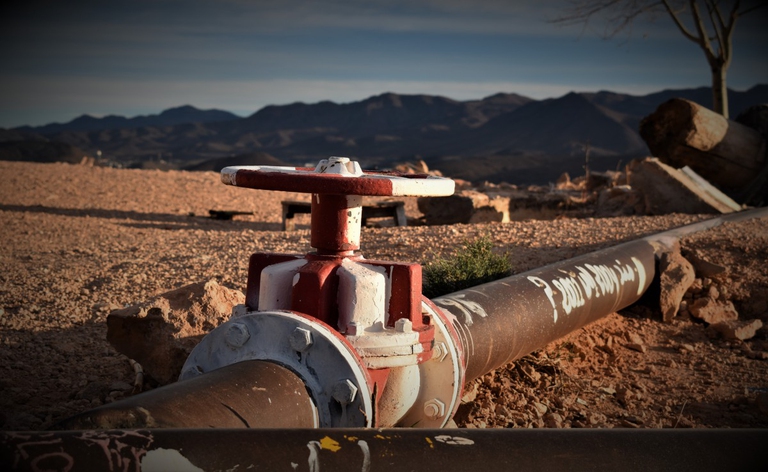 SMI was founded in 1969 and began extraction in 1978 and throughout the years the khettara have either been slowly drained or irrevocably poisoned. "Khettara are the underground canals that connect water sources, usually found in the foothills of the mountains that surround our valley, to agricultural land. They can extend for dozens of kilometres, and regular openings allow air to enter and stop sedimentation processes. These adaptations come from the practical knowledge passed down from our ancestors, which has allowed rural communities to adapt to climate change. Behind this ingenious system is a social mechanism for managing water, allowing residents to benefit from this resource in an equitable way, according to needs and availability. When we fight for water, it's not just about staving off drought and environmental crises. It's also a cultural battle to preserve our collective memory".
When we fight for water, it's not just about staving off drought and environmental crises. It's also a cultural battle to preserve our collective memory.Moha Tawja
In 2004, SMI drilled a new, 40-metre-deep well that made water resources even scarcer for the local population. But people didn't just stand by and watch. "Ever since the mining industry came to our area in 1980, there have always been protests. First for jobs, then from 1986 for water, then from 1996 for both, and from 2004 for water again. Between 2011 and 2019, the protests became tied into a global socio-economic and environmental consciousness about our rights. We grew up protesting and fighting, and have become increasingly aware of what we've suffered," Moha explains.
The protests are against a very influential organisation. SMI's majority shareholder is the Société Nationale d'Investissement (SNI), a private holding company owned by Morocco's royal family. Therefore, the conflict is political as well as environmental and economic, and the tensions with authorities are exacerbated by identity issues.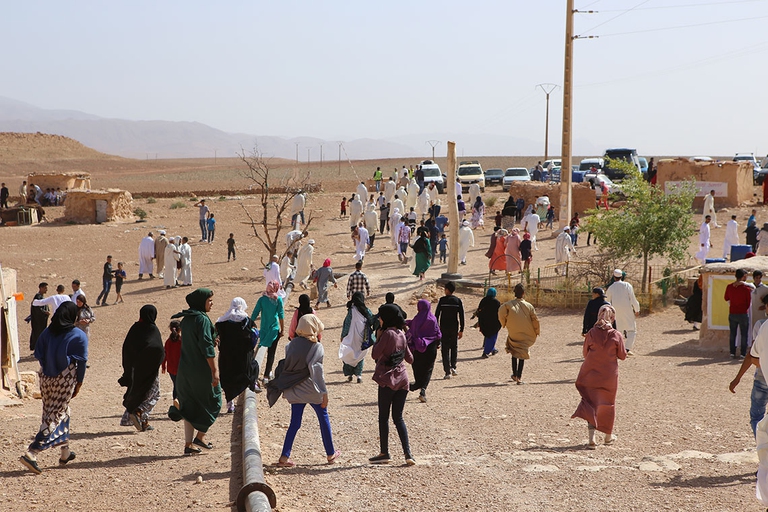 Imider's community, at one with the land
"Our culture is Amazigh. For us, water, land and human beings are the three pillars of identity. The three-finger gesture we make symbolises this. Here in Imider, we fight for our land and for the water that embraces us. Most of our cultural celebrations are tied to the land and what grows on it, especially plants used for medicinal and ritual purposes. An ancient motto of ours says, 'almonds taste better than silver'. Our culture is the union of our communities, what keeps us together. Belonging to a great Amazigh tribe strengthens our movements and the union of all communities that share the same mother tongue, culture and history". The culture that for decades was known as Berber – root of the term "barbarian" – is extremely ancient. In North Africa, it predates Islam and Arab influences. It is often targeted or neglected by governments in the region, as is happening in Morocco and Algeria, and occurred in Libya in the past.
Although he inherited his community's protest tradition, Moha sees 2011 as the year of revolution for his own generation. "In 2011 the social climate was especially harsh. There was widespread unemployment, agricultural wells were running dry, there was no drinking water and no public transport for students. Almond and olive trees in oases were dying, threatening the livelihood of farming families. Us students started to protest in August, spurred by what was happening in the region. The community joined us and we named ourselves Movement on Road '96, in honour of our parents' 1996 protest and highlighting continuities with it. We shut off the main water pipeline used by the mining company and carried out the longest protest in Morocco's history".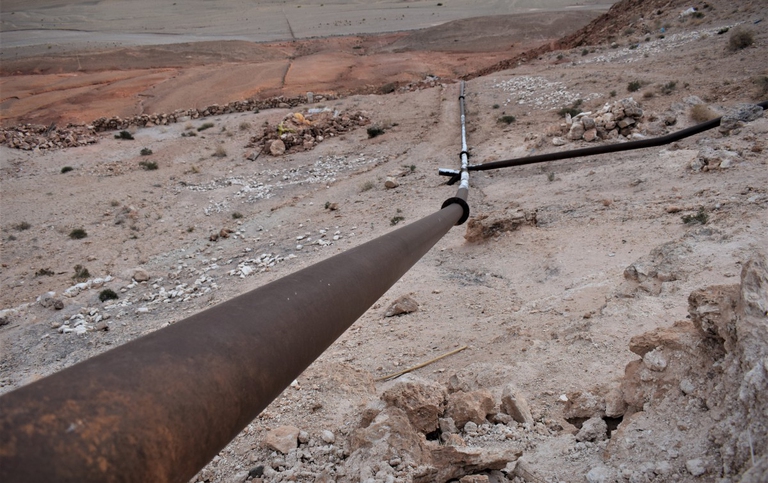 News of the protest made its way all over the world. A group of activists climbed to the summit of Mount Albban, where SMI had started exploiting a well by connecting it to the mine, shutting the pipeline off and defending it from security agents employed by SMI. People guarded it day and night. "Thanks to our fight, there have been some positive changes in terms of infrastructure and social services for the community. The main water pipeline is still blocked, so millions of tonnes of water have been saved for our khettara and agriculture".
"But it's not over yet. There are still many problems caused by the mine in terms of pollution and water grabbing. I wish my community could live in peace in our motherland, for which our ancestors gave their lives. I want this war against the profit mafia to come to an end. A war which has cost over 60 years of prison time for dozens of protestors. I'll keep fighting for the rights of my people, because I'm in debt to those who fought before me".
---
Water Defenders is a Water Grabbing Observatory project celebrating the tenth anniversary of the recognition of the human right to water through a series of interviews that tell the stories of grassroots battles being fought for water all over the world. A multi-faceted struggle against resource exploitation and large as well as small projects that impact communities and natural environments. Ordinary yet extraordinary men and women across the world are defending this fundamental human right. Starting from World Water Day, 22 March, LifeGate regularly publishes features by the Water Grabbing Observatory, each centred on a person fighting to protect the most precious resource we have. And claim their right to water.
Translated by Patrick Bracelli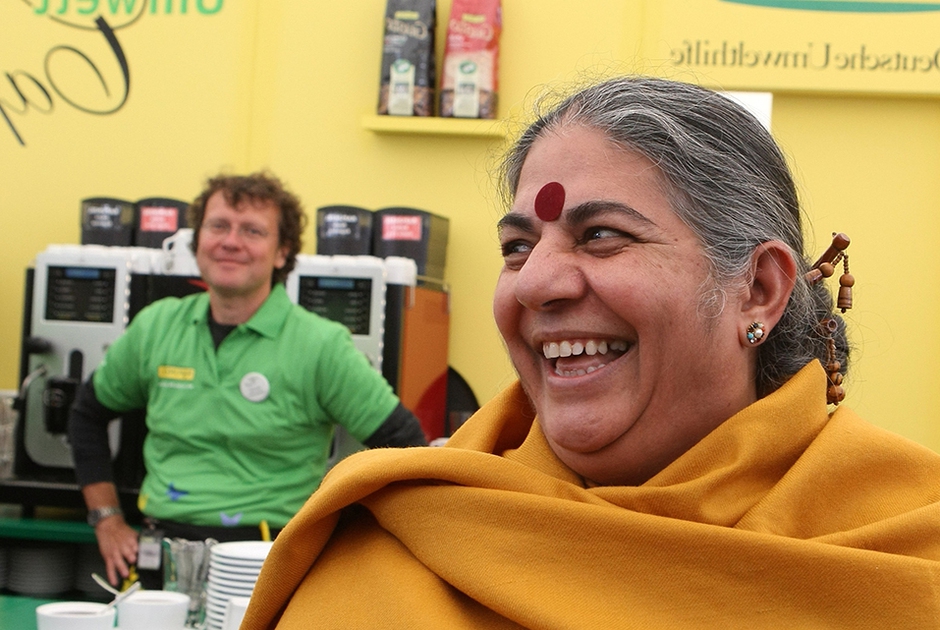 Influential scientist, activist and author Vandana Shiva fights to protect biological and cultural diversity, and against GMOs.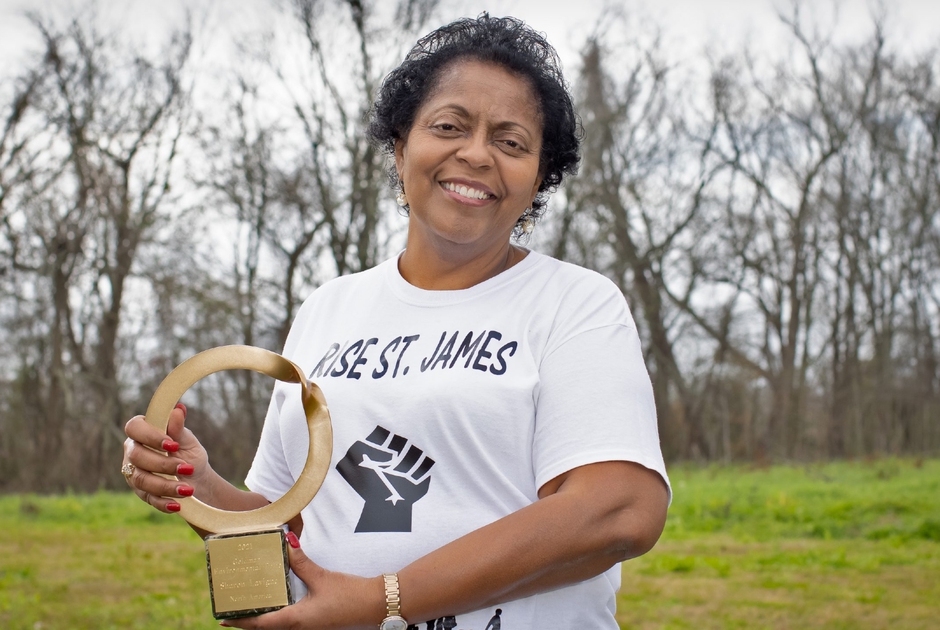 Sharon Lavigne, one of the six winners of the 2021 Goldman Environmental Prize, is fighting to protect her community from plastics corporations.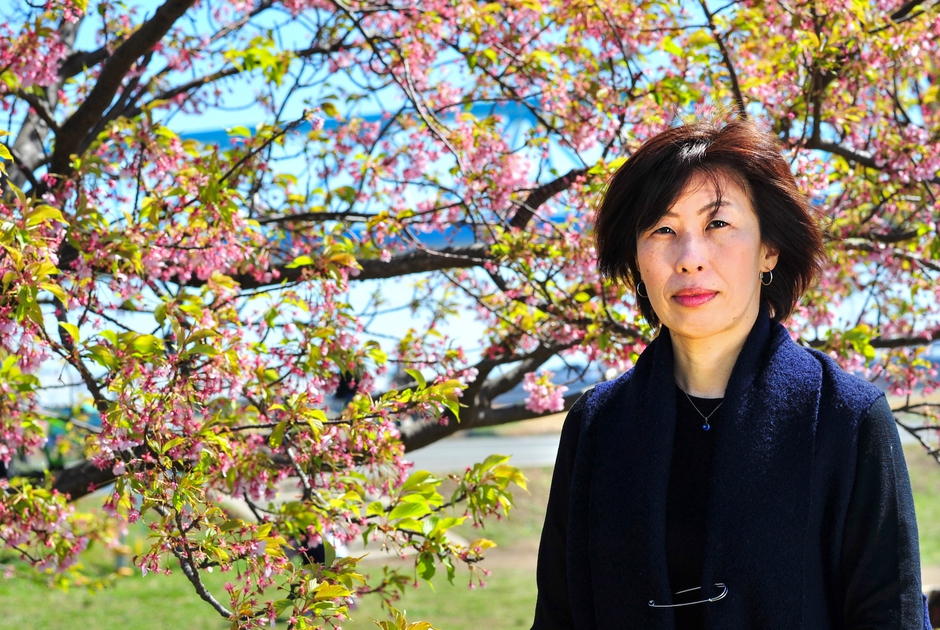 Kimiko Hirata has blocked 13 new coal plants in Japan, but she hasn't done it alone. The 2021 Goldman Prize winner tells us about her movement.