Solar lights are bringing smiles to lower-income villagers in Odisha
Solar lights have been illuminating the lives of several hundred lower-income people who had been facing acute power outages in Odisha, eastern India.
Until a few months ago, Chandra Sini Nayak was worried about her children's education due to the constant power outages in her village. The 32-year-old lives in Chachinga, which is located in Odisha's Kandhamal district, around 300 kilometres from Bhubaneswar, the East Indian state's capital. The homemaker has four young children – three daughters and a son – whose studies were being affected due to power cuts.
However, Chandra says that solar-powered lights donated by a local non-profit have been helping her to educate her children even during the evening hours, "We live in a mud house and have limited income to run the family. My husband barely earns enough for our household expenses. Our village suffers from power outages that last for 6-8 hours every day," she says while standing outside her thatched roof mud house. "We are too poor to afford power invertors during outages," says Chandra, "but the solar lights provided to us have been very helpful for my children's education and for household work during the evening hours."
Solar lights powering lives
Chandra is not alone. Around 30 families in the village have benefited from the solar-powered lights that were distributed to them around eight months ago. Sumitra Nayak, 60, says that the solar lights have also been very helpful during the rainy season when the village suffered from a power shortage for 6-8 days. "We live in a very remote village which is surrounded by hills and forest," says Sumitra. "Apart from regular power cuts, we also face power issues for several days during monsoons or heavy rain, because the area is surrounded by mountains and trees and it takes time for the administration to restore the power supply". The homemaker says that the clean power helps her perform household chores, especially cooking food for her family.
Some 4300 people in Chachinga and the neighbouring Nayagarh and Kalahandi districts have benefited from the use of solar power lights that were distributed to them last year. "It is a project by the Indian Institute of Technology (IIT) in Kharagpur (West Bengal), which designed the lights for people belonging to Scheduled Caste and Tribes who cannot afford to spend on solar lights. We basically chose people from tribal areas who were facing power cuts but didn't have the means to buy solar lights," says Prashant Mohanty, the founder of Nirman, a non-profit working to improve rural livelihoods in Odisha. Nirman was the executing agency for the project.
"We distributed photovoltaic (PV) integrated micro-solar domes, which have a transparent semi-spherical upper dome made of acrylic material that captures sunlight and passes it through a sun-tube. It is fitted with a lithium ion battery that can provide light for around 5-6 hours," says Mohanty.
A cleaner environment
A similar initiative has been launched in Koraput district, Odisha, around 300 kilometres from Kandhamal. Here, over 800 families have been provided with solar-powered home lighting systems. This has helped them reduce kerosene consumption and minimise air pollution, "We have provided solar home lighting systems to 820 families in the district, helping them to cut kerosene usage by 9840 litres per day. This has been pivotal in preventing the release of 984 tonnes of carbon dioxide," said a senior official at Pragati Koraput, a non-profit working for the socio-economic well-being of rural communities in Koraput district.
"Furthermore, we have also installed solar pump irrigation in five villages for the benefit of 77 smallholder farmers, who previously used diesel pump sets for irrigation. The solar pumps have cut their annual consumption of diesel by almost 1100 litres. We have also distributed solar-powered cooking stoves to 60 households, helping women to reduce the use of firewood."
Calls for green energy
Sadly, power cuts in India are not just restricted to these districts. However, the demand for green energy in the country is growing as India faces an unprecedented power crisis, caused by an unrelenting heatwave coupled with the failure of fossil fuel energy in the country reached an all-time high of 210,793MW on June 9, 2022, as several regions dealt with heatwave conditions leading to severe power cuts in different parts of the country.
India is already working hard to meet the target announced by Prime Minister Narendra Modi at the COP 26 Summit in Glasgow last year, requiring 50 per cent of the country's energy demand to come from renewables. As of January 2022, India's installed renewable energy capacity stood at 152.36 GW, representing 38.56% of the overall installed power capacity. Power generation from renewable energy sources stood at 13.15 billion units (BU) in January 2022, up from 11.51 BU in January 2021, according to government data.
The country is aiming for about 450 Gigawatt (GW) of installed renewable energy capacity by 2030. Around 60 per cent of this is expected to come from solar energy. Installed solar capacity has increased by more than 18 times, from 2.63 GW in March 2014 to 49.3 GW at the end of 2021. India has added 7.4GW of solar power capacity in 2021, up 335% from 1.73 GW in the previous year. Off-grid solar power is also growing at a fast pace in India, with sales of 329,000 off-grid solar products in the first half of 2021.
Thus, as the sun starts to disappear behind the tall mountains and the village sinks into darkness, Chandra Sini and her children can continue to work and study under the light from their solar lamps.

Quest'opera è distribuita con Licenza Creative Commons Attribuzione - Non commerciale - Non opere derivate 4.0 Internazionale.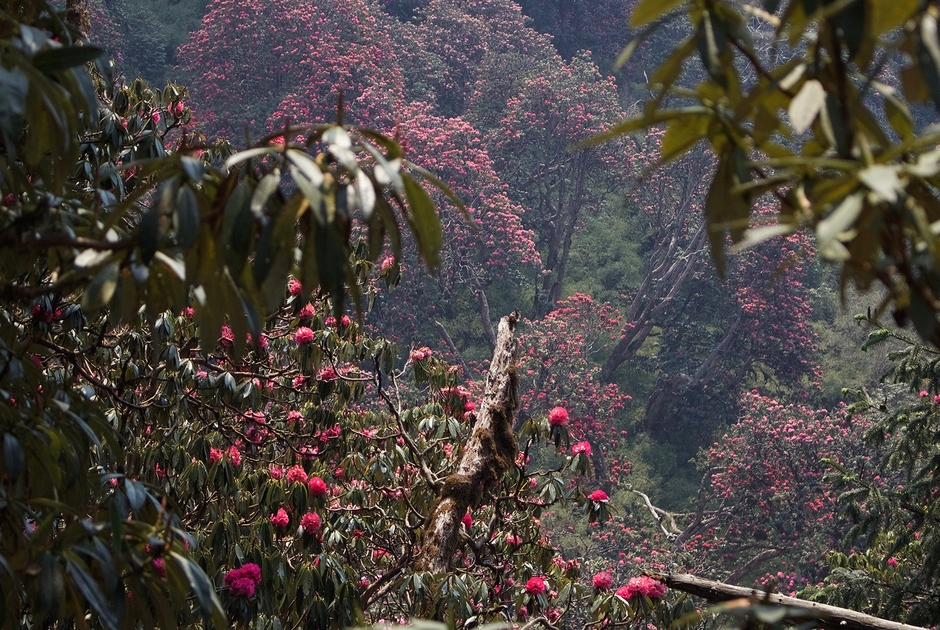 Over the last four decades, Nepal's communities have carried out an extraordinary reforestation campaign. And the results are clearly visible.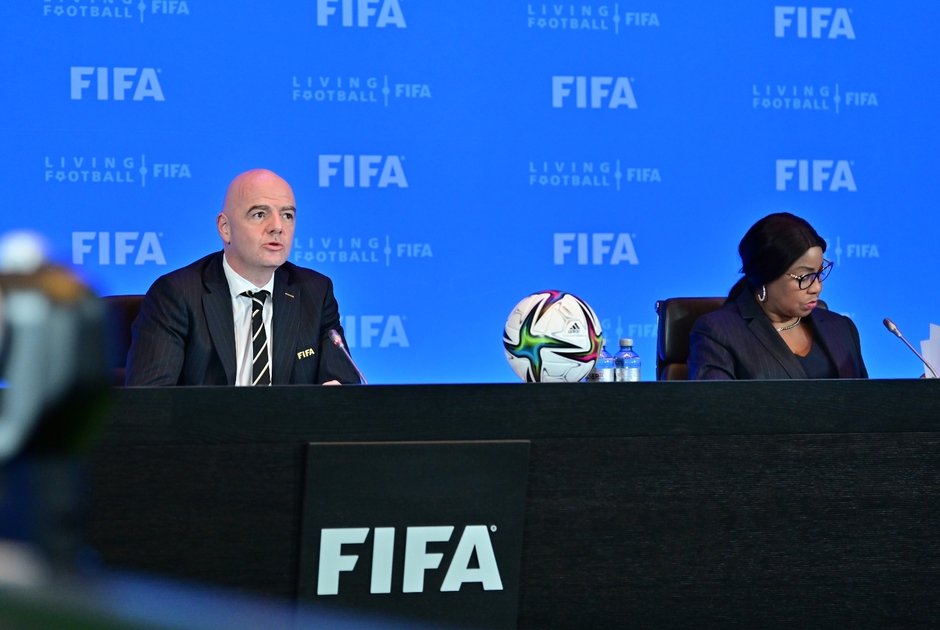 FIFA asks teams taking part in the Qatar World Cup to "focus on the football". Europe's FAs respond that they will "continue to support human rights".
Fossil fuel lobbyists account for more delegates at COP27 than those from any country in the world, aside from the United Arab Emirates.