Activist Tina Gurung's campaign to provide sanitary pads to tea workers in India
A woman from West Bengal in India worked through the pandemic to distribute biodegradable sanitary pads among tea garden workers, despite the lockdown.
The onslaught of the pandemic has brought untold misery to the world and forced millions of people to stay indoors to save their lives. Countless people across the globe have perished, a tragedy whose scope we are still coming to terms with. As the world witnessed the horrors of the killer disease, there were many people who fearlessly and selflessly left their houses to work on those important issues that had taken a back seat during the outbreak. Unfazed by the severity of the virus, several people in India also came forward to lend a helping hand to those worst affected by the disease.
Pristine landscape, problematic conditions
Tina Gurung lives in the Kalimpong district of West Bengal in eastern India, some 700 kilometres away from the state capital Kolkata. Her village is surrounded by lush green mountains and idyllic tea gardens that attract tourists from across the globe. During the extreme winters, snow often carpets the hills often, making them appear all the more magical. The hills are also a workplace for thousands of people, especially women, who pick tea from the tea gardens. The product of their labour is mostly sold on the international market and it is known for its premium high quality.
Tina, who grew up in this picturesque setting, was more worried about the health condition of the women tea workers than about admiring the natural landscape. She knew that the very low wages paid to the women workers forced them to hardly spare a thought about their menstrual health needs. "We live in an area that is surrounded by tea gardens and mountains and the landscape remains splendid. Ever since my childhood, I have found it refreshing for the soul to take a stroll amidst the breathtaking view of the gardens," Tina says while sitting in her house in Kalimpong.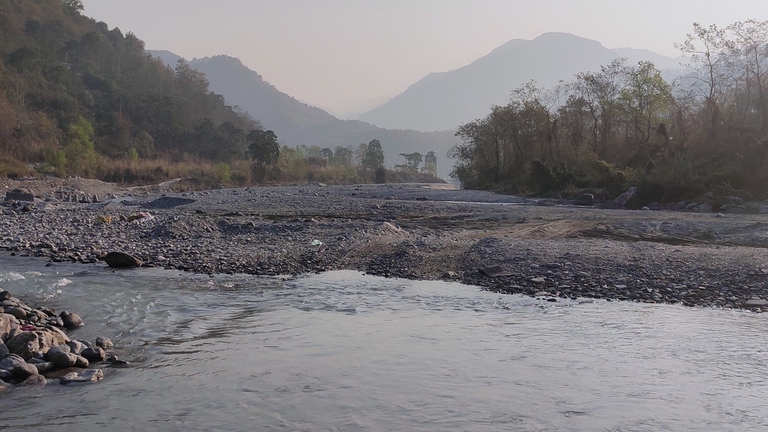 "However, what concerned me most was the health condition of women tea garden workers. They used to receive minimum wage, and even now the payment for a whole day's work is just 202 rupees, which is barely enough to get food for the day". When Tina grew up, she left the region to pursue higher education and completed a hotel management course, after which she worked in high-end hotels in various Indian cities. In 2017, she married a musician in Mumbai, the financial capital of India, and began to spend her time in either Mumbai or her house in Kalimpong, where her parents and her younger brother live.
Lockdown raised awareness of menstrual hygiene issues
In a stroke of good fortune for local workers, the 36-year-old was in Kalimpong when Indian Prime Minister Narendra Modi announced a national lockdown on March 24th, 2020, following a severe rise in Covid cases. The entire country came to a standstill, with people strictly barred from leaving their houses and all commercial activities halted. The tea gardens also shut down their operations and thousands of workers lost their livelihoods within a few hours.
"I grew worried about the condition of tea garden workers, particularly women who had lost their jobs," said Tina. "My concern was primarily about their menstrual hygiene, as I realized that it would be very difficult for them to afford sanitary pads without an income. The priority for them was to look after their families so they were forced to neglect their menstrual hygiene".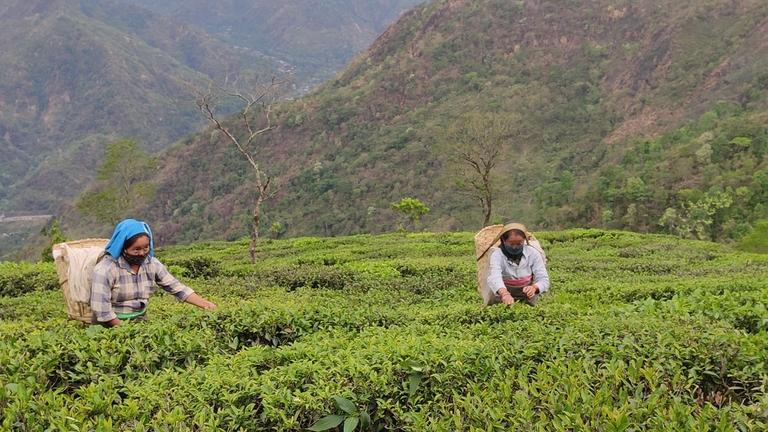 Tina says that she spent many sleepless nights thinking about their plight and thus decided to do something for them. She is already an active member of Pad Squad, a non-profit launched by Indian actor and poet Taranjit Kaur and film producer Chitra Subramaniam to source and distribute sanitary pads among economically disadvantaged women in India.
Distributing biodegradable sanitary pads

Tina decided to use social media to launch the campaign for sourcing sanitary pads. "I felt that menstrual hygiene was an important issue that cannot be overlooked, even during the tough times of the pandemic. I decided to use social media like Facebook because it was impossible to reach out to people in person due to Covid-related protocols," she recalls. Tina shared posts on social media about the need for biodegradable sanitary pads. "I was equally concerned about the harmful effect on the environment associated with the use of the sanitary pads that are available on the market. I decided to procure biodegradable pads that would help to keep the hills clean and disease-free".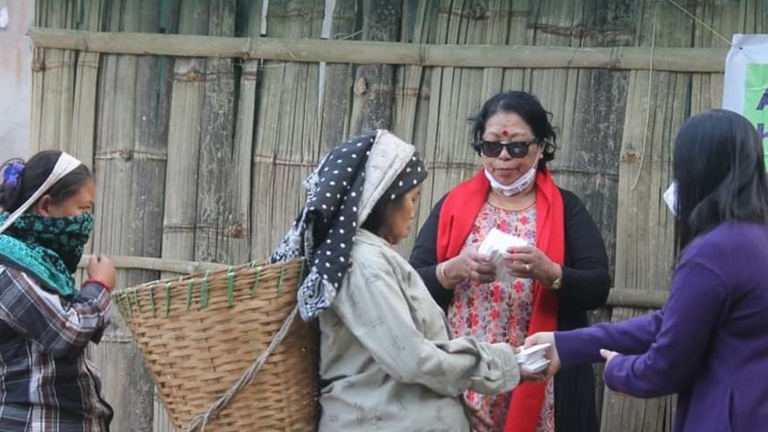 Tina says that she was overwhelmed by the response she received on social media, with many friends and well-wishers responding favourably to the initiative. "I was able to collect around 50,000 pads in the span of just a few days, and then the next task was to distribute them," she says.
Helping the poorest workers
Tina then travelled to various tea gardens throughout the hills of Kalimpong and Darjeeling to distribute the pads. "I was helped by my parents who were impressed with my efforts. We travelled in our four-wheeler because public transport wasn't running. We focused mostly on tea gardens that were closed even before the pandemic because the situation of the workers was worse there. They were already experiencing poverty due to the closures. We started distributing pads to them and were able to give away around 50,000 pads in just one month," she said, adding that she also collaborated with women's organizations for the distribution. "Several gardens have had to shut down their operations in the hills for the past several years due to losses and other reasons. The workers still live in the staff quarters of these closed gardens but survive in utter poverty due to the absence of any source of income."
A commendable effort
A woman beneficiary, who didn't want to be named, thanked Tina Gurung for her work, saying: "We could hardly have imagined that somebody would come and give us free pads when we were reeling from poverty and the pandemic. With great benevolence, she came and handed out the sanitary pads, despite the danger of the virus. I have no words to thank her".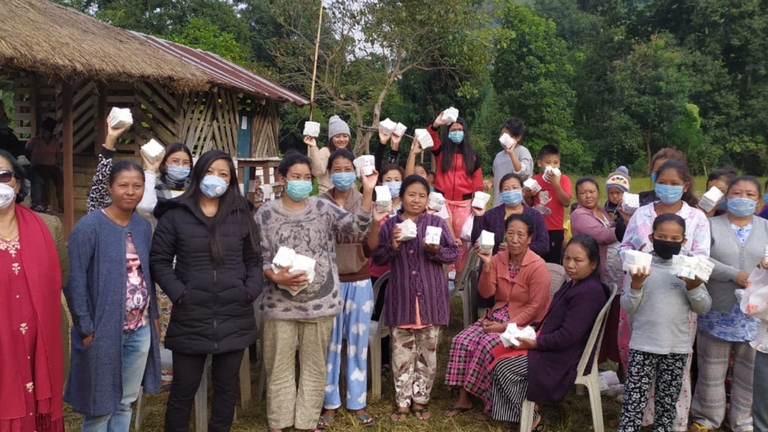 Nawin Mukhiya, 54, a social activist who lives close to the Chamong tea estate in Darjeeling, where Tina distributed the sanitary pads, had high praise for her efforts. "She distributed the pads in around 2000 households during the lockdown when everybody was shut inside their houses. She came out and did inspiring work".
In addition to her work in Kalimpong, Tina also undertook a similar initiative in the slums of Mumbai, where people live in poverty, and she plans to take up another drive soon. "We barely focus on these issues when hard times come. But women's hygiene cannot be overlooked. I am planning another drive in the hills soon to distribute more pads. I have learned that these women tea workers are too poor to procure pads and that sometimes, they even use clothes during their period, which is completely unhygienic," she concludes. In the background, the black clouds drift away from the top of the mountains, opening up a pleasant view of the green hills.

Quest'opera è distribuita con Licenza Creative Commons Attribuzione - Non commerciale - Non opere derivate 4.0 Internazionale.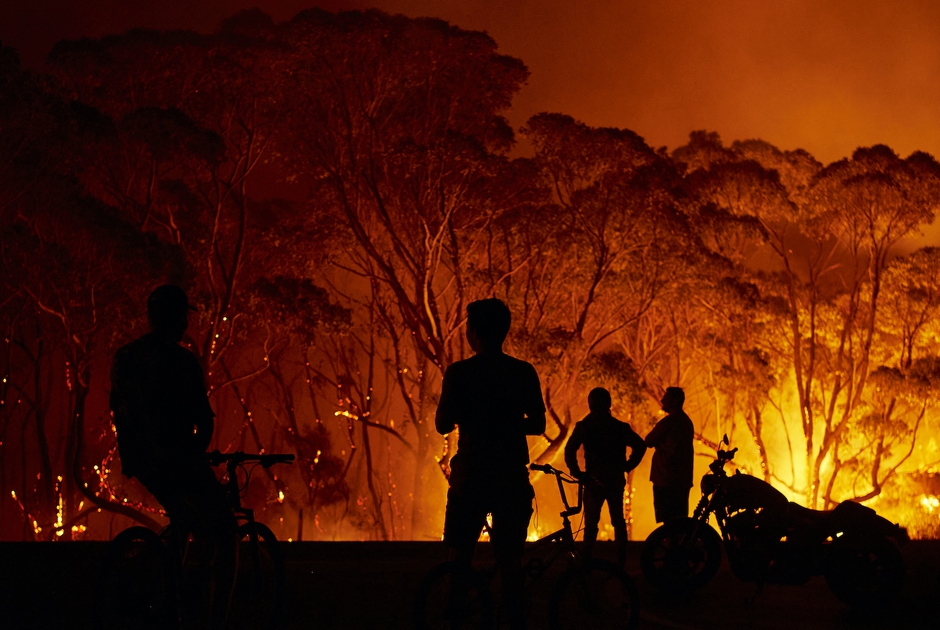 Reducing emissions means protecting our health: if unmitigated, climate change will pose increasingly severe challenges to human well-being.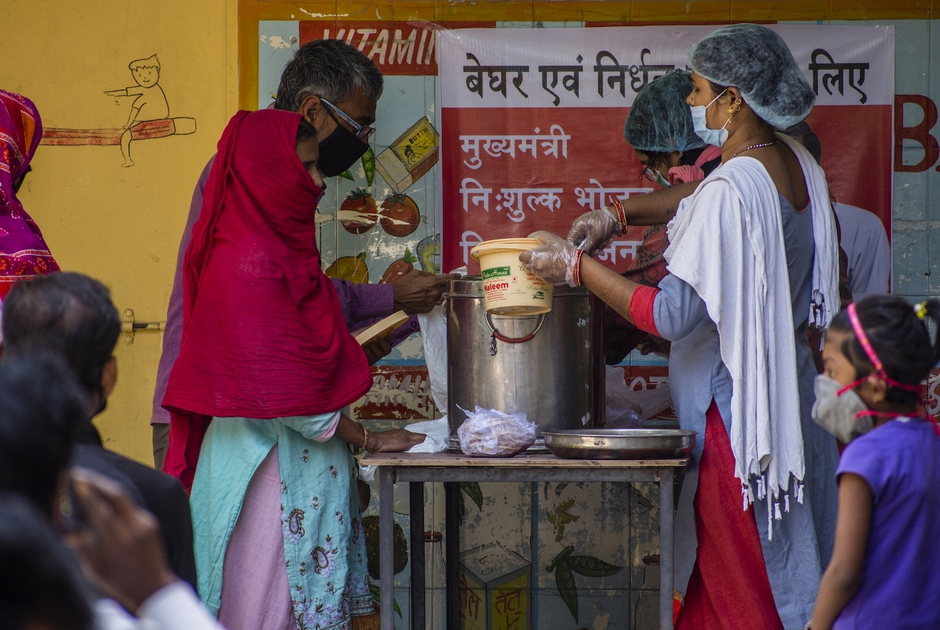 In response to a lack of public services, organisations and individuals are helping citizens weather the devastating Covid-19 crisis in India.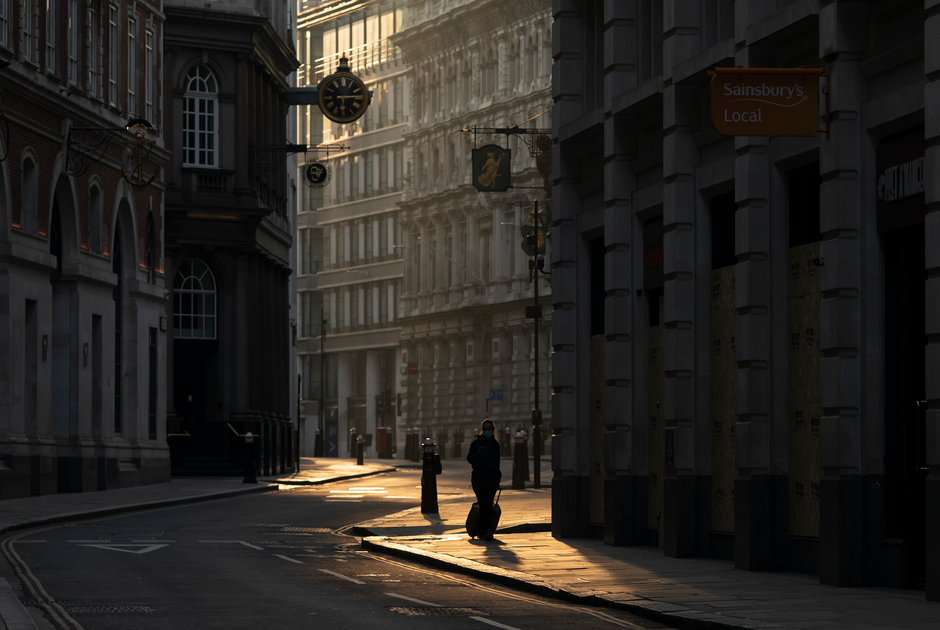 David Nabarro of the WHO analyses worldwide actions against the pandemic. Lockdowns alone aren't a sustainable response to stopping Covid-19.