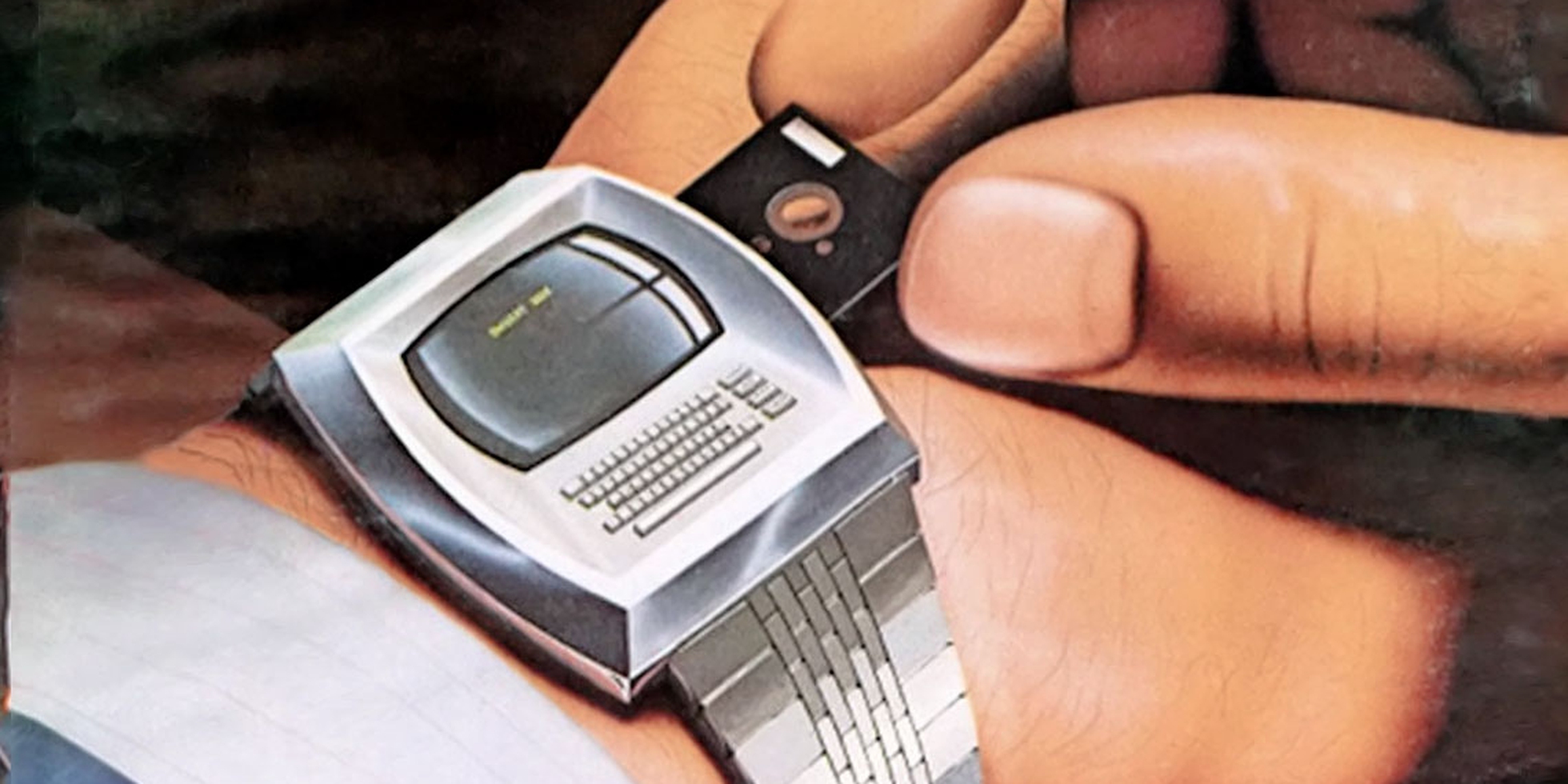 Smart objects are those that, according to the University of Toronto, have the ability to react and communicate with peers (this definition excludes some of my acquaintances). And to do this, it must have a small brain (this thing excludes some other of them).
The small brain is a processor that reads data from a sensor and connects to a network. Scientists are putting it into every kind of object. Companies and producers are testing themselves in the creation of systems of smart objects. And this has many advantages. One deals with sustainability: besides being meant to improve our lifestyles and reduce anxieties, the applications are also meant to cut consumption, waste and do good to the environment.
The smart thermostat
Finally, this horrible and mediocre gimmick has become a pleasant and healthy object. There are many easy-to install and easy-to-use thermostats on the market (which in Italy this year can be purchased with an eco-bonus discount of 65%) replacing those old contraptions full of buttons. These can learn automatically from your habits and behaviours and adjust themselves when we are at home according to our preferences, the weather forecasts and our need for saving money, thus preventing boilers and air conditioners from turning on when not needed. In the US, the people who bought the Nest, the best of the new generation of thermostats, save 10 to 12% of gas and 20% of electricity yearly. So, with this device lower costs go hand in hand with lower waste of energy. And also, what a treat to turn on the heat whilst driving home, or lower it when we're at work and we had left it on!
The smart car
Nearly all car manufacturers worldwide are testing dozens of self-driving car models on road. Apple, Google and Microsoft are testing this type of cars as well. Within two years we'll see the first cars with sensors and computers that gradually allow automated drive, starting from automated driving systems that can be used in the most boring situations, e.g. when parking, when stuck in heavy traffic or driving along the highway. In the future, car calling systems, gesture recognition software and retractable steering wheels will also be tested.
As early as in 2013, Lexus first showcased the Advanced Active Safety Research Vehicle that features sensors and radars to drive itself at CES in Las Vegas. Autonomous cars are certainly the "next big thing" in the field of ​​mobility.
The smart fridge
It does the grocery shopping, makes the coffee, chats with us, destroys microbes and tells us the weather. And, of course, it communicates with our smartphone. This is the fridge of the future. Only such a remotely controlled refrigerator can help us reduce the most shameful type of waste, i.e. food waste. Indeed, it informs us when food is going bad thus helping families to save 30 to 40% of food supplies that they throw in the bin every year. So, this fridge won't just help us order what is missing, it also warns us if the food we have is still good. And in the future it will even work better because it will defrost by itself (one of the major causes of energy waste is related to the patina of frost) and alert us to technical malfunctions.
The smart traffic lights
It always gives priority to trams, making them a more interesting means of public transport, and – exactly like the Marlin software programme – it detects the queues of cars as well as flows of traffic and pedestrians in real time so to find the fastest way to reduce traffic. And this is not all: it works in coordination with other traffic lights in the surroundings as in a team game: its "teammates" inform it of how many cars are going to pass it and it will function accordingly. This results in reduced amount of time that cars spend idling, less queues, less smog in the cities. And also less stress. The intelligent traffic light system has already been tested in 60 intersections in Toronto, resulting in a 10 to 70% congestion reduction depending on the junction: traffic was cut by 40% on average and travel times across the city were reduced by 25%.
The smart television
Today, 75% of televisions produced by big brands are connected to the Internet. Within 2017 this figure will rise to 100%. The next generation of TVs will ensure access to films, online games like agen sbobet and entertaining programmes, of course, but will also serve as smart-home hubs: they will detect the temperature, know which appliances are turned on or if we left the fridge door open and they will close the entrance door. They also will scan our movements and be controlled through our gestures. So, there will be no more battles for the remote control. And perhaps, no more remote control at all.
The smart oven
Connected ovens already exist, even if for the time being they speak an exclusive language i.e. that of the company that manufactured it, sells it or provides the application that allows us to control it from our smartphone. Once activated this device prevents us from burning food because we chose to bake it for too long, opted for the wrong temperature or were distracted, which can make a dish or even an entire menu inedible. The appliance can also activate itself when electricity costs less. Smartphones or tablets can be used to visually verify the different types of cooking. It is also possible to find the best recipe according to what we have in the fridge or to the ingredients that are in season. In this case, saving even a small amount of energy is of vital importance, since the oven is the most energy-consuming appliance.
The smart light meter
The horrible experience of going down into the cellar at ten in the night to pull up the lever of the energy counter because of power overload will soon be just a bad memory. Not only will the energy counter of the future control power consumption in the whole house every minute, it will also communicate with us as well as the power grid. It will tell us how much energy we're consuming, which appliance is consuming more and if we are using more or less energy than last week. So, it will help us save energy by raising awareness on how much power (as everyone knows) we unnecessarily waste. The network will provide even more precious yet encrypted information: it is an essential component of smart grids, a class of technology for energy distribution. So at a city and national level it will be fundamental to monitor where and when energy is consumed and when it is wasted in the supply chain, allowing managers to efficiently promote the production of energy where it is needed. And above all, this will support the use of renewable energy and the abandoning of obsolete generators.
The smart shoes
Here we're not talking about energy saving, yet we're incentivising people to consume it. Obviously physical energy. Some prototypes of sneakers are equipped with pedometre as well as they can connect to other devices to send them detailed information on our physical activity and our health state.
The smart route planner for deliveries
Obviously, we're not talking about the delivery man who drives a van to our house and delivers us what we'd purchased on Amazon. We're talking about the software programme used to choose the best routes where to travel in order to ship goods. Day after day the biggest shipping companies try to become more efficient by precisely choosing the shortest and most rational itineraries to deliver the largest amount of goods as soon as they can, thus cutting consumption and waste less time. Remember that efficiency also means eco-efficiency. Not everybody knows that according to a study conducted by the University of Washington, home deliveries emit 20 to 70% less CO2 than the products we buy at the supermarket but this figure could top 90% if deliveries are well managed. But smart route planners are not the only solution to better manage deliveries: actually, the leading shipping companies are starting to use electric or alternative fuel vehicles and and Amazon is now testing drones.
The smart radio
The beginning of the Digital Age has revolutionised the way we enjoy music. But after the iPod, iTunes, YouTube revolution here come online streaming services including Spotify, Pandora, Songza, iTunes Radio that offer tens of thousands of alternative channels and beautiful playlists as well as create your own radio. These services suggest a selection of songs that you could like according to what you use to listen. The radio has a new director and this is you.
85% of electronic devices and household appliances, i.e. from 25 to 50 billion refrigerators, lamps, blenders, TVs, watches, sprinklers, air conditioners, security cams and coffeemakers, will be connected to the web by 2020. Progress at all costs doesn't always improve the quality of life and the environment. The objects that suit us best and that make us save money and energy whilst meeting our necessities are what we really need.
Translated by Francesca Clemente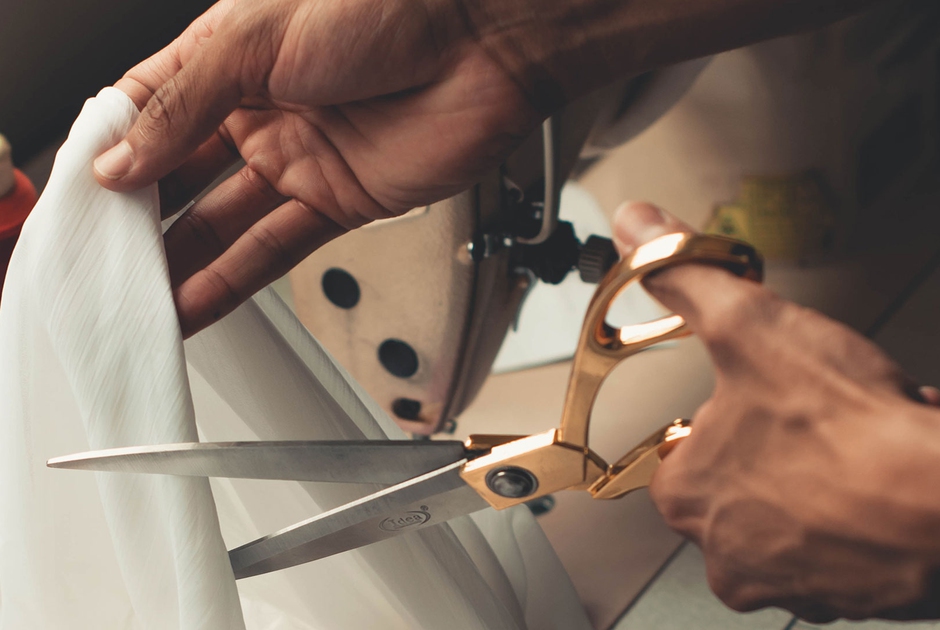 By recovering clothes discarded in the West, Togolese designer Amah Ayiv gives them new life through his high fashion creations.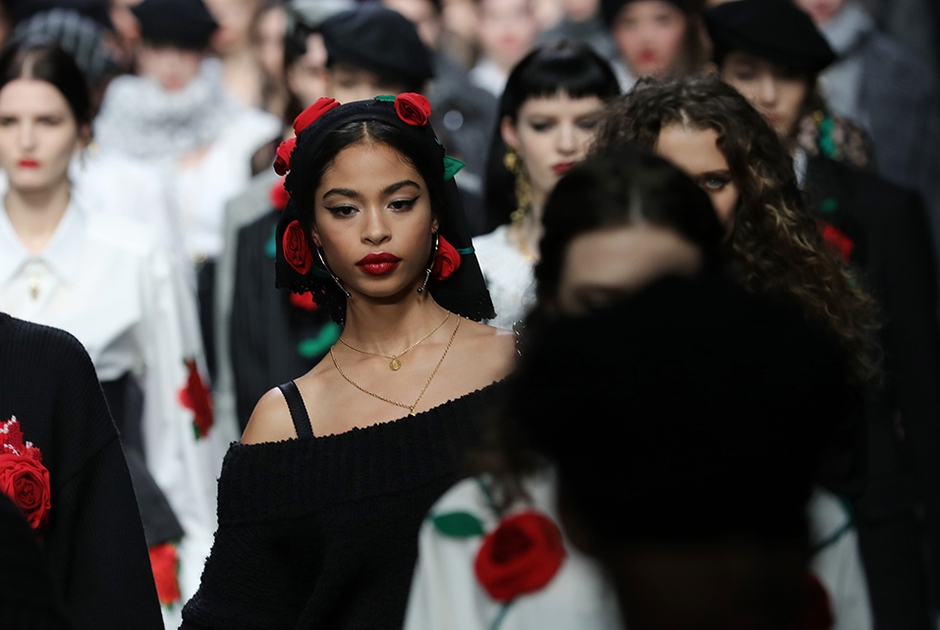 All catwalks in July will be broadcast online: after Paris, it's Milan Digital Fashion Week's turn. And the biggest beneficiary is the environment.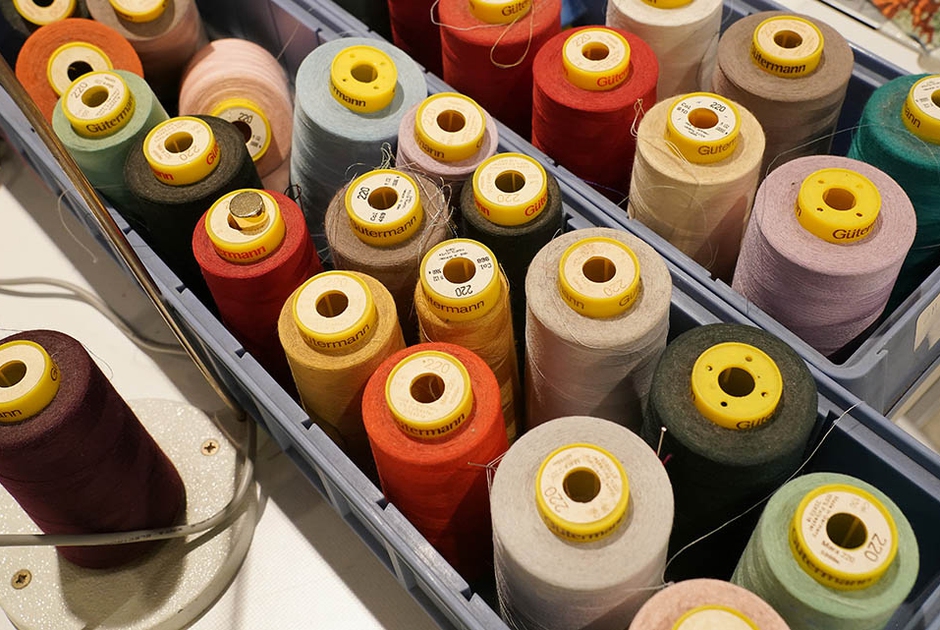 The book Fashion Industry 2030 aims to contribute to reshaping the future through sustainability and responsible innovation. An exclusive opportunity to read its introduction.