Animal Rights
Seth Goldman. Beyond Meat's plant based burger is the food of the future, and it's already here
Saving soil, water, greenhouse gases and animal lives without giving up the taste of meat. This is Beyond Meat's gamble. We spoke to chairman Seth Goldman about why the switch to plant based meat alternatives is paying off.
Animal farming contributes alarmingly to the cause-effect relationship between agriculture and climate change, generating 32 billion tonnes of CO2 every year, just over half of global emissions according to data collated by the authors of 2014 documentary Cowspiracy. The latter also state that the meat and dairy industries use 30 per cent of the world's fresh water, and let us not forget that soy used to feed the livestock that goes into our hamburgers contributes to Amazon deforestation, red processed meats are considered carcinogenic by the World Health Organisation and factory farming raises serious concerns about animal welfare. These are just some of the consequences that meat-intensive diets have on our planet and health.
All over the world many are turning to more sustainable nutritional behaviours. Some based on a simplification of ingredients, such as choosing a vegetarian diet or cutting back on products of animal origin as reducetarianism prescribes, others on more innovative solutions. These range from lab meat cultured from animals cells to plant based alternatives that aren't simple "veggie burgers" but that through sophisticated combinations of ingredients are able to recreate the experience of eating meat – its aromas, textures and flavours – while reducing the impact of every juicy bite.
Beyond Meat, the future of protein is already here
We met with Seth Goldman, a food and beverages entrepreneur with over 20 years' experience, at the 2018 Seeds&Chips international food and innovation summit held in Milan, Italy from 7 to 10 May, to talk about how the future of protein, i.e. switching from animal to plant based sources, is already here. He co-founded Honest Tea in the late 1990s and is now CEO of the number one organic bottled tea company in the US. Around a decade later he began his adventure with California-based startup Beyond Meat, of which he is now executive chairman, one of the leading producers of meat alternatives in the world.
The mix of ingredients of its star product, the Beyond Burger – which contains peas as its source of protein, beetroot to give it its colour, coconut oil and potato starch to make it juicy, all GMO and gluten free – has received the support of many consumers, even omnivorous ones, and is available in over 5,000 grocery shops in the US and will soon reach Europe, as Goldman reveals. The company has attracted investments from notables such as Twitter founders Biz Stone and Evan Williams, Microsoft founder Bill Gates, former McDonalds CEO Don Thompson, as well as actor and environmental activist Leonardo DiCaprio. Tyson Foods, the US' largest meat processing company, has even acquired a 5 per cent stake in the startup.
Seth Goldman, Executive Chairman of Beyond Meat
What makes Honest Tea special, distinguishing it from other beverages?
I started Honest Tea because I was thirsty. Every drink out there was so sweet and there wasn't anything with just a little bit of sweetness. Then within the first year we were the first to make organic bottled tea and that became out path for growth, we wanted to stay different. We also were the first to make Fair Trade bottled tea, to invest back in our communities and suppliers, so we grew that brand and it's now owned by Coca-Cola. We're launching in Europe this summer so it's going to be exciting to see that expand.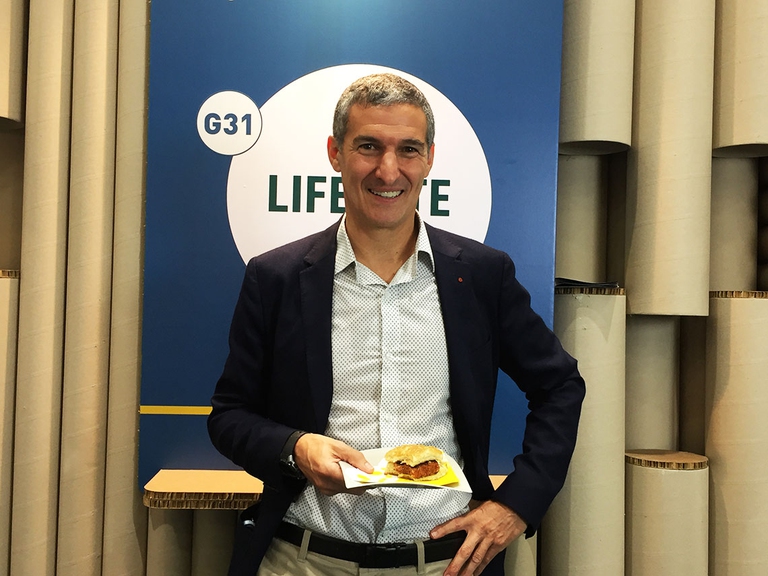 And then I got hungry. My family's been vegetarian for thirteen years and so disappointed with veggie burgers. I joke that if the meat industry has been trying to discourage people eating plant based burgers, veggie burgers would be the way to do it because you taste it once and you're like, "I don't need to be a vegetarian". So I found this company that was getting started in California and I said, "I love what you're doing, let's try to bring this to scale". Beyond Meat has grown very quickly in the United States and we're now announcing our launch through Europe, starting this summer as well.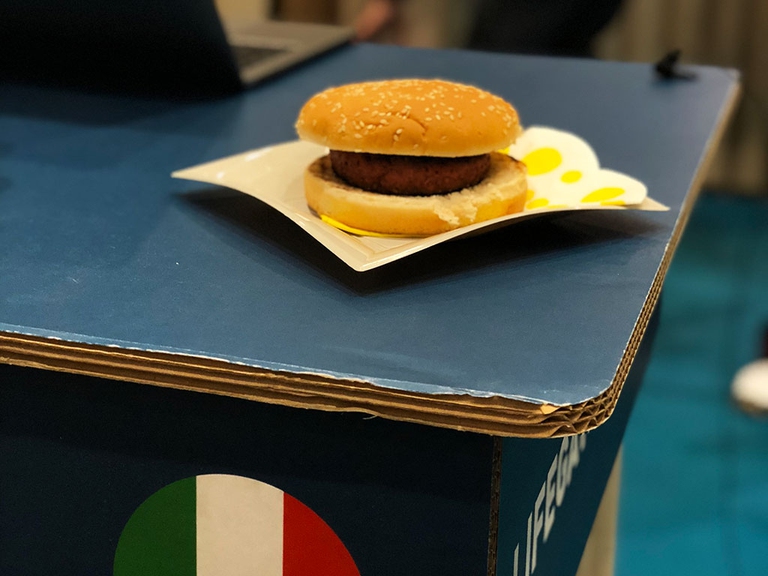 Beyond Meat's main selling point, apart from the fact that it tastes like a meat burger, is that it reduces its environmental impact. What are we talking about, if I eat this burger instead of a normal meat burger, how much am I impacting less on the environment?
We're in the process of quantifying that but here's the basics: instead of feeding a cow, raising it for eight or nine months with all the water, food and grains involved, you're basically growing peas and that's much simpler and a shorter time to go from plants to protein. A cow converts plants to protein but it's not efficient. And when you go directly to the plants without any of the waste, antibiotics, hormones or any of the other things that are given to livestock, it can be a much lighter footprint. Not to mention the health benefits: there's no cholesterol, half the saturated fats.
Recently France amended a pre-existing law that now prohibits using meat names for plant based alternatives. Forecasts say that by 2020 there will be an 8 per cent growth in the latter market globally. Is the pushback in France a threat to what you're doing?
Every time change happens someone's going to feel threatened, someone in the status quo. What's notable about the Beyond Burger is that when we sell it in the US it's not sold in the vegetarian section, it's sold in the meat section. Which for us is the perfect way to reach that consumer. We love vegans, we love vegetarians but that's not going to change what happens if we only sell to these people. In certain parts of the country it's actually the top selling packaged burger in the meat section. The idea of trying to constrain consumer choice by limiting names is just misguided. I've been in the food business now for 20 years: anytime a big interest tries to constrain what consumers know or what they can access, it never goes well. Consumers are empowered now, they have the ability to access information. Besides, if you can have turkey sausage or pork sausage why couldn't you have a plant sausage that tastes just the same and performs just the same? Someone's arbitrary decision to change or define how to label it just doesn't feel like a wise strategy.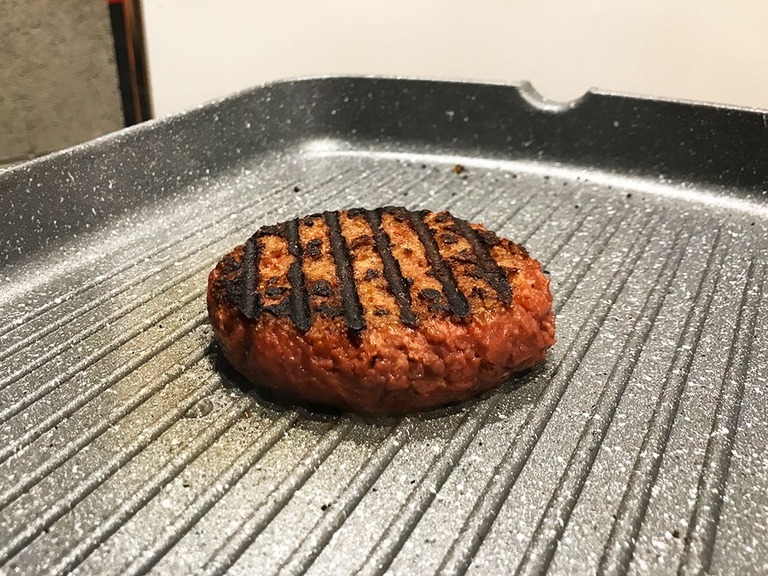 You're talking at Seeds&Chips. What will you be saying?
Between Honest Tea and Beyond Meat there's two really big directions in food: Honest Tea is about undoing food, it's a simplification. Transparent supply chain, very simple ingredients. Beyond Meat is about re-doing a food, going into an existing category and recreating it in a way that overcomes some of the shortcomings.
One of the criticisms levelled at plant based alternatives to meat is that by calling it meat you're not really tackling the unsustainable source of our food patterns, our behaviours, you're just repackaging the same product. What do you think about that?
I couldn't disagree more. We knew that if we really wanted to make an impact we had to reach consumers where they are. When I told my Honest Tea co-founder I was going to get involved with Beyond Meat he said: "Wouldn't it be better if everyone ate lentil salad, that's better for their diets?" Of course it would be better if everyone brewed their own tea and carried it in a thermos, and we made a pretty viable business out of reaching consumers where they are. What we want to do is sell the burger in the meat section adjacent to other products and let the consumer experience it the exact same way they would experience a hamburger. That may not change consumer behaviour, but in fact they're eating something that has a much lighter environmental footprint and a different health impact. To the consumer it's not necessarily a noticeable change and for us that's the perfect way to make the change happen. In the United States the percentage of vegetarians is about 5 per cent and it's unlikely to get that to 10 per cent, but if we get American families to have one more plant based meal per week, one out of twenty, that's about 5 per cent. It would effectively be the same as doubling the amount of vegetarians but in a way that is much easier.

Quest'opera è distribuita con Licenza Creative Commons Attribuzione - Non commerciale - Non opere derivate 4.0 Internazionale.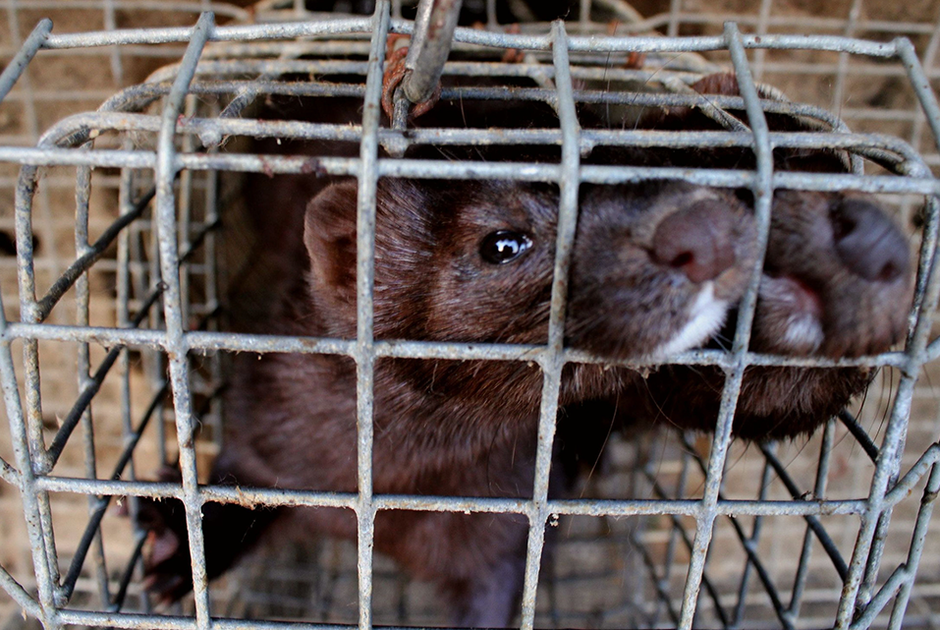 100,000 mink will be culled in Spain after testing positive for coronavirus. Meanwhile, the Netherlands abandons mink farming completely.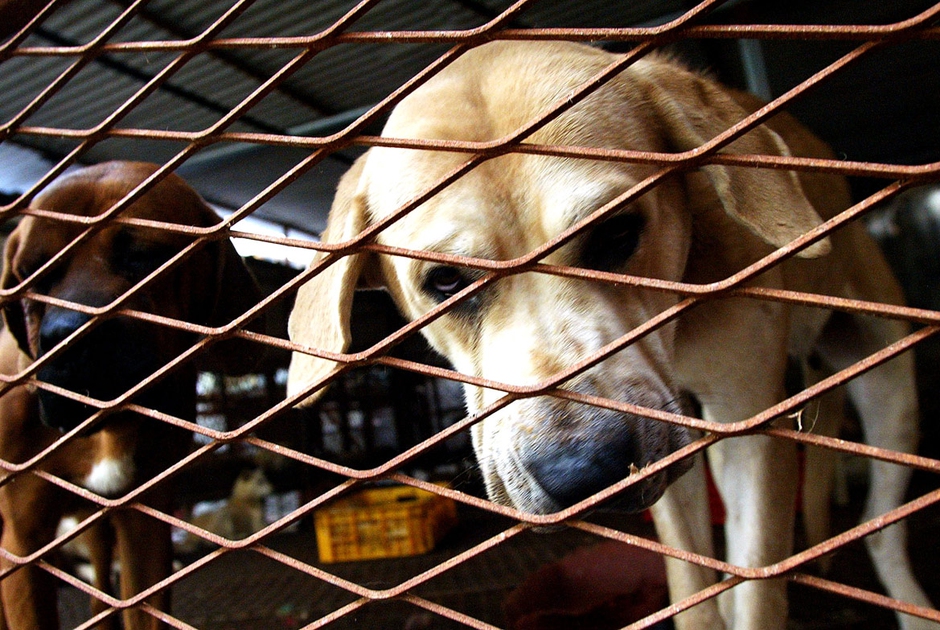 The dog meat festival in Yulin – where ten thousand cats and dogs are butchered – is taking place this year, notwithstanding the coronavirus pandemic.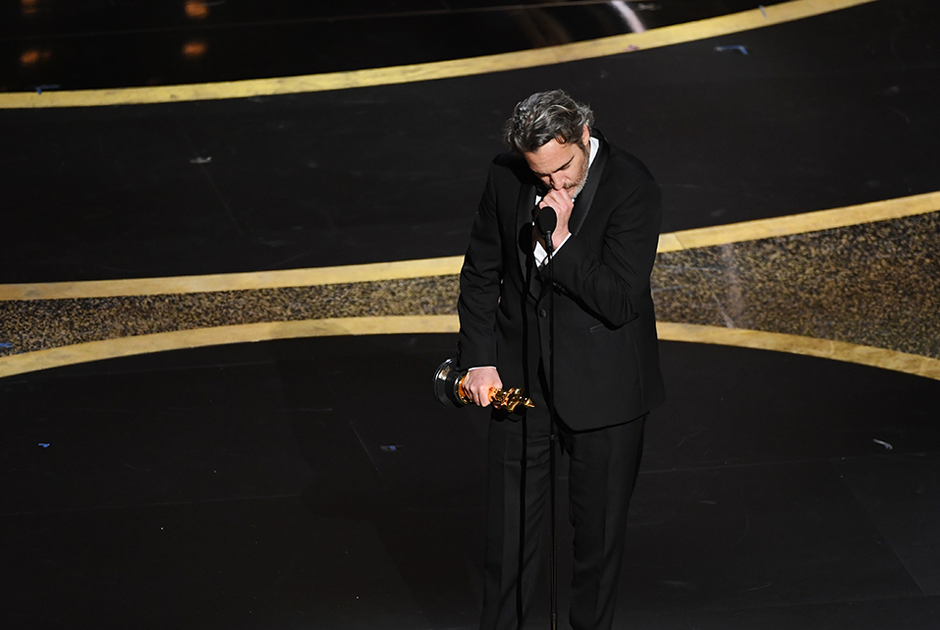 Joaquin Phoenix, who won Best Actor at the 2020 Oscars, reminded us that we need to overcome our egocentric view of the world, and rather choose love and compassion towards others and the natural world.