Rosemary risotto
A simple, cheap, and savoury dish offering all the fresh and typical Mediterranean flavours. Here's how to make rosemary risotto.
Ingredients for 4 people
400 g of carnaroli rice
fresh rosemary and rosemary flowers
1 onion
1 fresh creamy cheese
vegetable broth
1 glass of white wine
Extra virgin olive oil
grated Parmesan cheese
whole marine salt
Preparation
Wash the rosemary, eliminate the trunk (keep only one small branch to garnish the plate), and mince the leaves.
In a large pot heat the oil and the chopped onion. Add the rice and toast it. Simmer with white wine until reduced, add the minced rosemary and the flowers. Add hot vegetable broth. Mix regularly and add some broth when necessary. Season with salt. Don't overcook the rice, keep it "al dente". At the end of cooking add the cheese and stir to obtain a creamy risotto. Serve the rosemary risotto with grated Parmesan cheese and a small rosemary branch on it.
Cover photo © ytanflamenca.blogspot.it
Translated by Camilla Soldati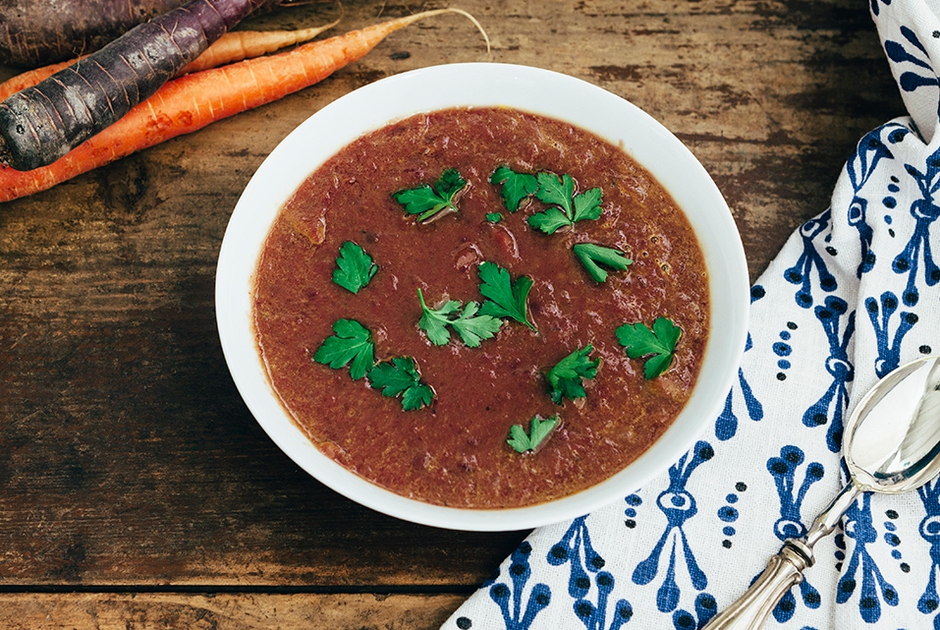 Add the parsley to the carrot and curry soup to bring a hint of colour to your table.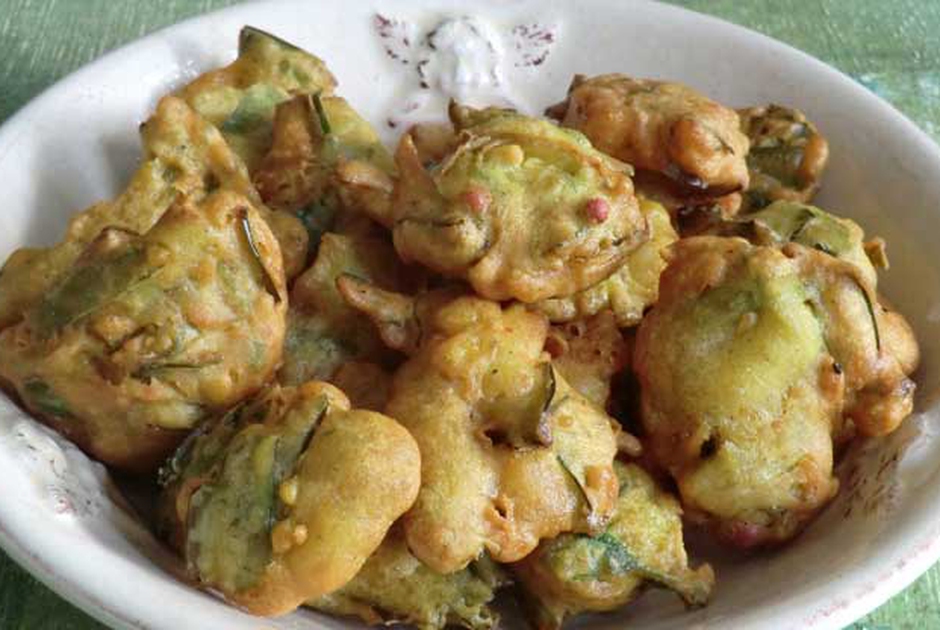 Appetizing and tasty, these leek croquettes can also be prepared with carrots, courgettes, spring onions or other vegetables, provided that they're seasonal!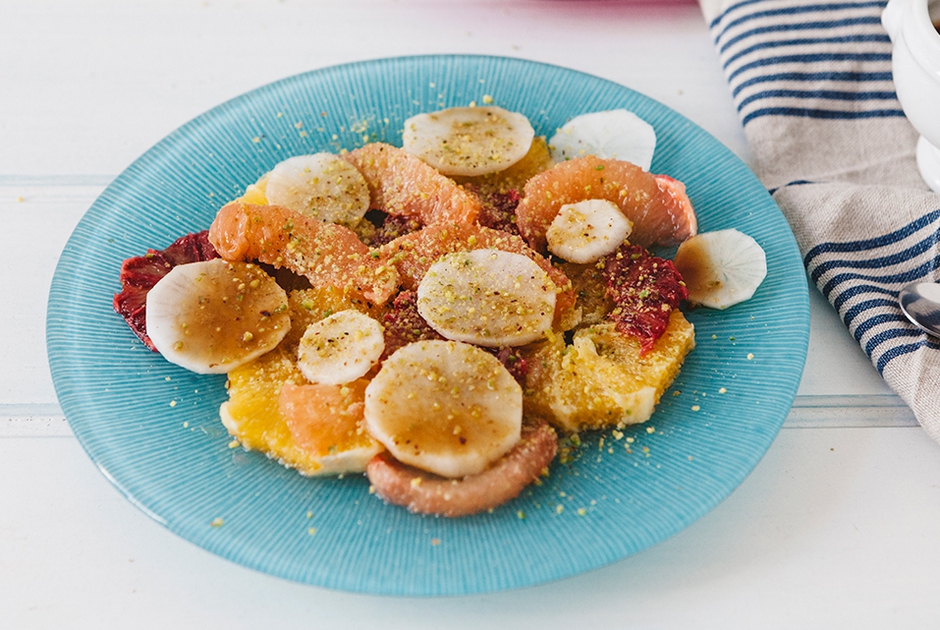 The citrus fruit and daikon salad is served with soy vinaigrette and chopped pistachios.