Activism
What Barack Obama said on food and climate during his visit to Italy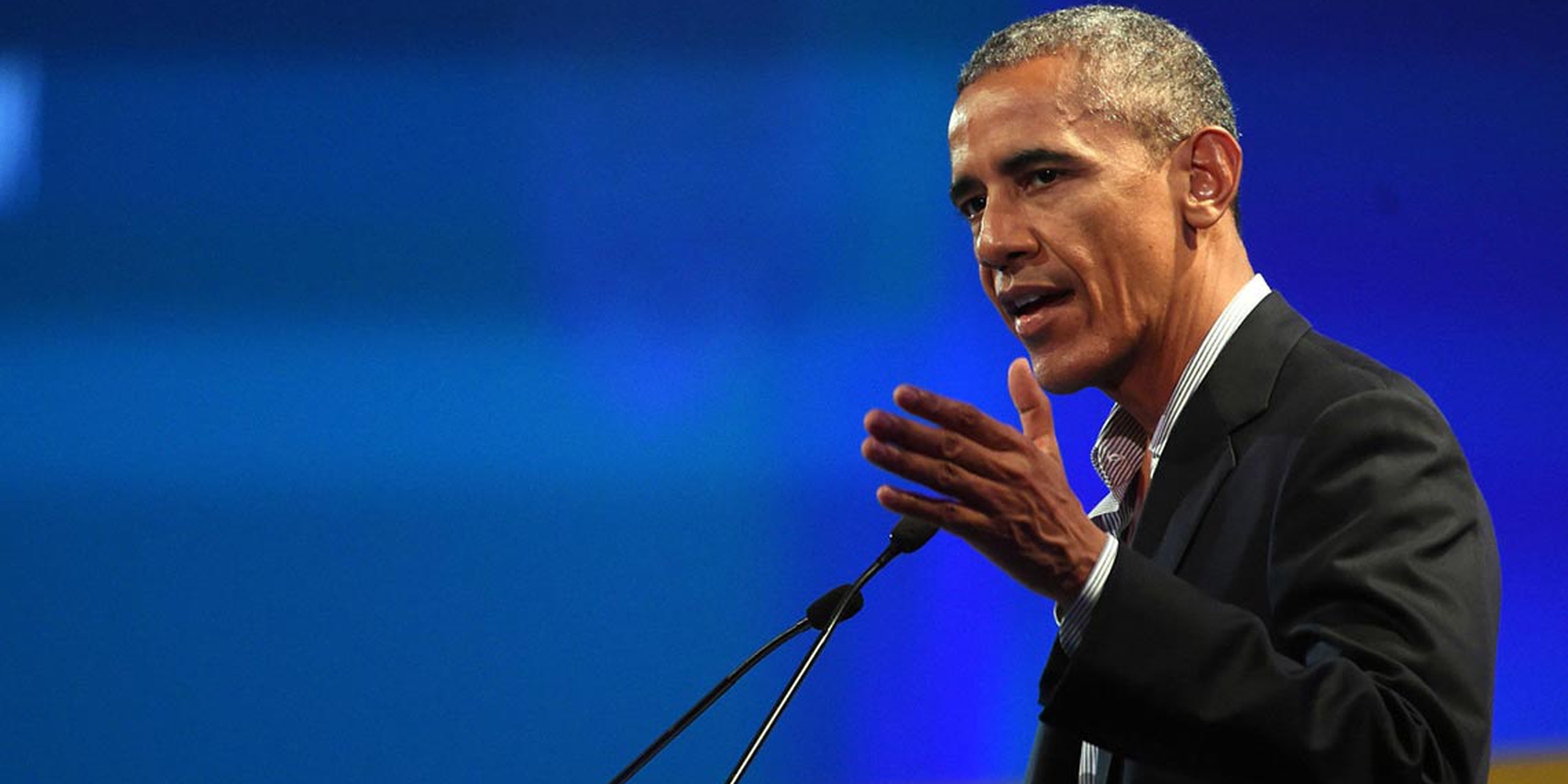 Barack Obama was in Milan, Italy, to take part in the Global Food Innovation Summit. Here's everything he said on climate change and food.
A more relaxed Barack Obama (than the one who tried in vain to bring Democrat candidate Hillary Clinton to win the US presidential election last autumn) got up on the stage of the Future Room at the Seeds&Chips Summit in Milan, Italy, to talk about food, innovation and especially climate – the link of the long, complex chain called sustainability.
Climate change has always been put at the top of the US political agenda during the eight years of the Obama presidency because it "will shape this century like no other threat". Indeed, "no nation will be immune from the impacts of climate change".
Agriculture and climate change
Climate and food are two issues that chase each other, because whilst "a changing climate is making food production more difficult" pushing many countries into instability and many people into poverty, the current food production is having a devastating impact on the climate. The 44th President of the United States said that "food is an emotional issue because it is close to us, is part of our families and is part of what we do every single day". For this, it is difficult to change food habits both in the United States and Europe. Obama himself admitted that he's not a vegetarian: "I respect vegetarians, but I'm not one of them".
More empowerment
Resistance to change is particularly evident if considering that the agricultural industry is well-established in a state, so much so that it's difficult to allow new players in the market. For this reason, despite it's an important aspect in the fight against climate change, it is the most difficult to face. Such resistance should encourage politicians to do more for the empowerment of communities, businesses and organisations that can have a positive impact on sustainable development, from food to energy and mobility.
Il team di Seeds&Chips al completo con il Presidente Barack H. Obama! Grazie per questa incredibile opportunità! @_MarcoGualtieri #SaC17 pic.twitter.com/xOgr9e6Oi0

— Seeds&Chips (@SEEDSandCHIPS) 9 maggio 2017
More energy to young people
This is precisely how people, particularly the youngsters whose voices are the least heard, can gain knowledge of issues like food security and climate change. The aim is the action, which should be shared, sustainable and respectful of the freedoms of others. And about freedom Obama wanted to send a message to environmental activists: "I consider myself an activist and in the past I, too, made the mistake of taking the hard line aiming to achieve 100 per cent of requests. But in a democracy this isn't possible because your interests inevitably collide with those of others". This is why it is important to be able to listen and try to achieve as much as possible in a negotiation.
There's an important compromise on climate
Maybe it's a reference to the failure of COP15 in Copenhagen in 2009. But the payback arrived at COP21 in Paris 7 years later. Obama, indeed, said he's satisfied with the results achieved at COP21 and with the Paris Agreement. And the key of such optimism lays in the approach. The Paris Agreement shouldn't be conceived as "the solution to climate change, but as a tool that puts together the architecture and a mechanism to do more to cut CO2 emissions". The United States, China, and the European Union now must accelerate to set an example. Barack Obama, without even mentioning his successor Donald Trump, believes that the private sector is more far-sighted than governments as it is "determined to follow the path of CO2 reduction, clean energy and energy efficiency". For all these reasons, the 44th President of the United States is confident that his country will continue on the right path even if worrying signs come from Washington.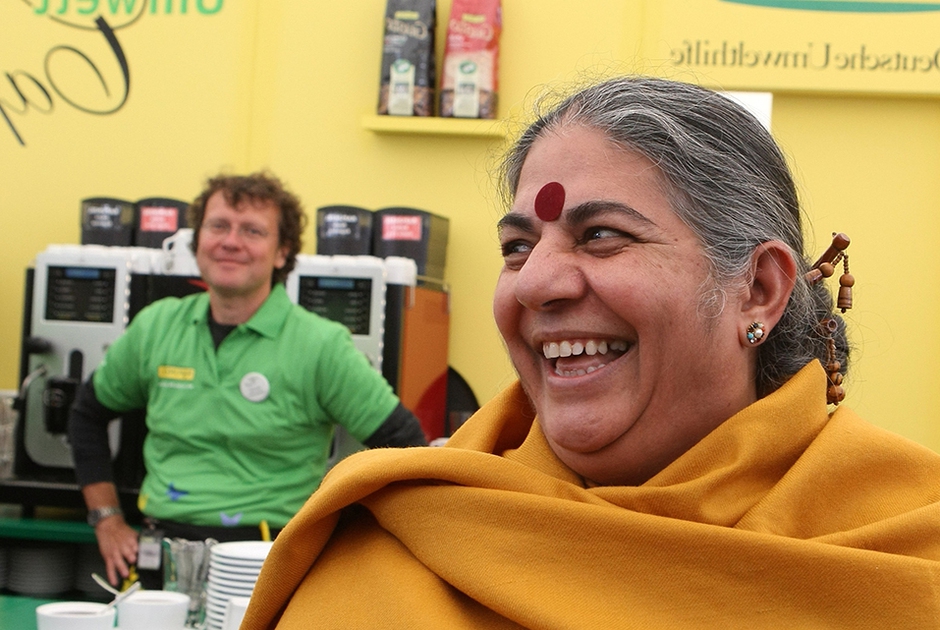 Influential scientist, activist and author Vandana Shiva fights to protect biological and cultural diversity, and against GMOs.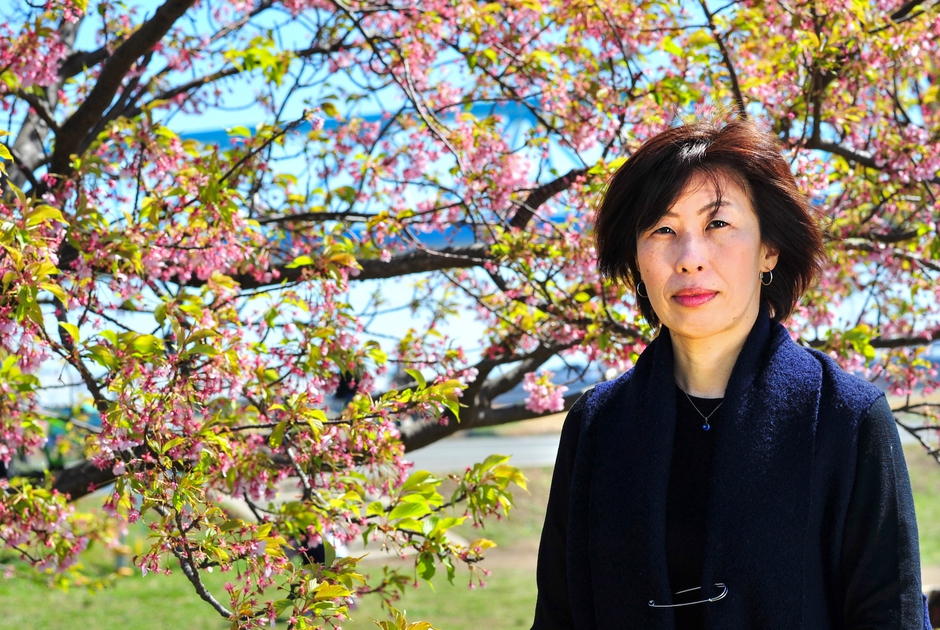 Kimiko Hirata has blocked 13 new coal plants in Japan, but she hasn't done it alone. The 2021 Goldman Prize winner tells us about her movement.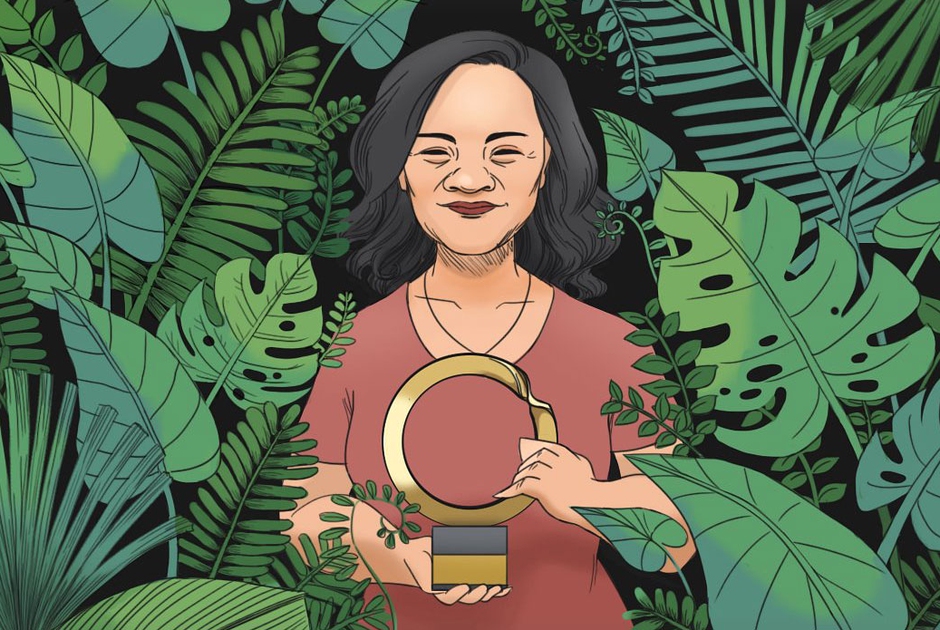 The Goldman Environmental Prize, the "green Nobel Prize", is awarded annually to extraordinary activists fighting for the well-being of the planet.