Solar power grew by 800 per cent in New York
In cinque anni lo stato di New York ha registrato una crescita record per il solare con 1,5 miliardi di dollari di investimenti privati e 8mila posti di lavoro
The State of New York has grown its solar power by almost 800 per cent between December 2011 and December 2016, with nearly 1.5 billion dollars of private investments, Governor Andrew M. Cuomo has announced. New York has set the goal of 50 per cent electricity from renewable sources by 2030 and thanks to solar power it is getting closer to its objective. In fact, it already achieved 22 per cent in 2013.
#Solar grew 795% in New York State since late 2011. 795%! Now that's Reforming the Energy Vision! #NYSUN #REV4NY https://t.co/f1MjpNKnxl pic.twitter.com/X9eqHE1UuK

— REV4NY (@Rev4NY) February 21, 2017
1 billion dollars invested in solar power
The growth in solar power and renewables in general of the State of New York is mainly linked to Governor Cuomo, who reformed the State's energy strategy focusing on solar power. In 2014, Cuomo made a historic commitment by investing nearly 1 billion dollars in the NY-Sun programme – created to boost the market and increase solar plants in the state within 10 years. The aim is adding 3 more GWh to the installed capacity by 2023.
Our investments in solar:
✅ create jobs
✅ reduce carbon emissions
✅ support economic growth
✅ build a cleaner NYhttps://t.co/z6pVPf5ns9 pic.twitter.com/D3Cy6XKO9L

— Andrew Cuomo (@NYGovCuomo) February 21, 2017
8,000 new jobs linked to solar power
The programme's advantages are undeniable. "Our investments in this clean energy resource create jobs, reduce carbon emissions, support economic growth, and help build a cleaner, greener New York for all," Governor Cuomo said. And number speak for themselves: the solar power industry has created more than 8,000 jobs, whilst creating new opportunities in the manufacturing and engineering industries and other branches linked to clean technologies. "New York has thus become a national leader in clean energy, and the tremendous growth of the solar industry across this state demonstrates this renewable technology's increased accessibility and affordability for residents and businesses," Governor Cuomo said.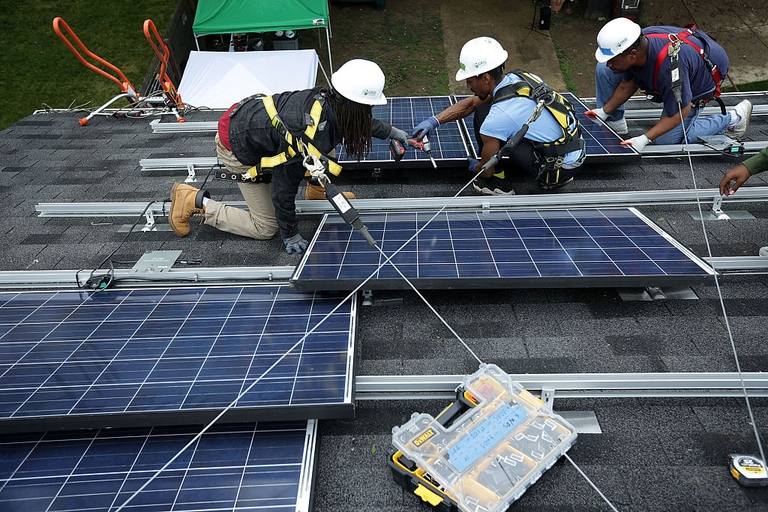 A joint strategy between the public and private sector
New York's 795 per cent growth in solar power over the past five years is the result of a joint action between the New York State Energy Research and Development Authority, the New York Power Authority, the Long Island Power Authority, the PSEG Long Island and other actors of the public and private sector. This network has allowed New York boasting 64,926 project linked to solar power at the end of 2016. This is an exponential growth considering that in 2011 projects amounted to only 9,079. State funding allowed reaching 744 MGw of clean energy, enough to meet the energy demand of more than 121,000 households.
Reconsidering the energy industry looking to the future
The advancements of solar power are only a part of the plan Governor Cuomo has launched with his Energy Vision. New York's commitment has focused on how to increase the use of all renewable sources. New York has 3 ambitious aims: reduce greenhouse gas emissions by 40 per cent (compared to 1990 levels), achieve 50 per cent electricity from renewable sources, and increase the efficiency of buildings by cutting their energy consumption by 23 per cent compared to 2012 levels.

Quest'opera è distribuita con Licenza Creative Commons Attribuzione - Non commerciale - Non opere derivate 4.0 Internazionale.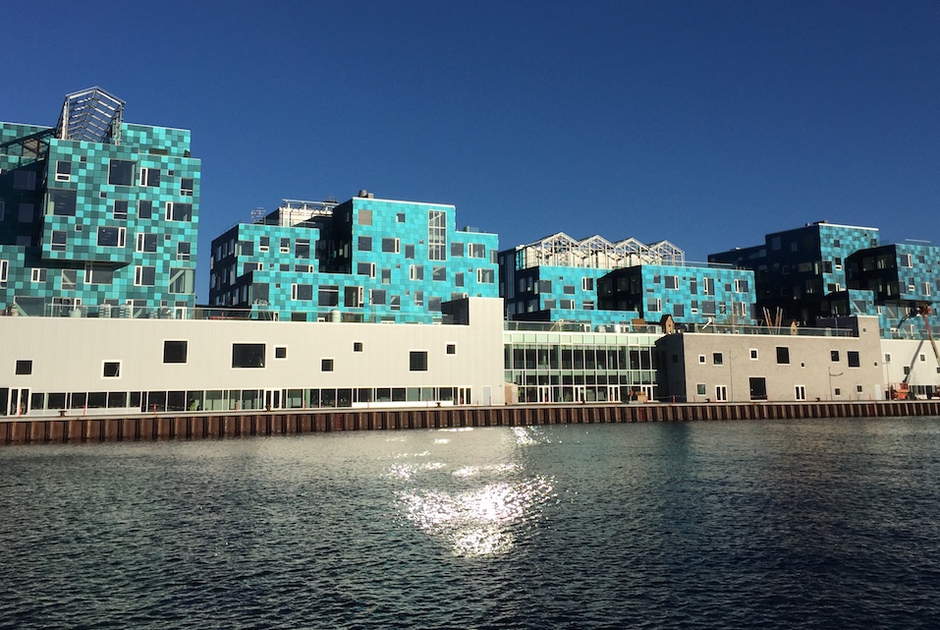 Dodicimila piastrelle colorate per la facciata solare del Copenhagen International School che producono il 50 per cento dell'energia necessaria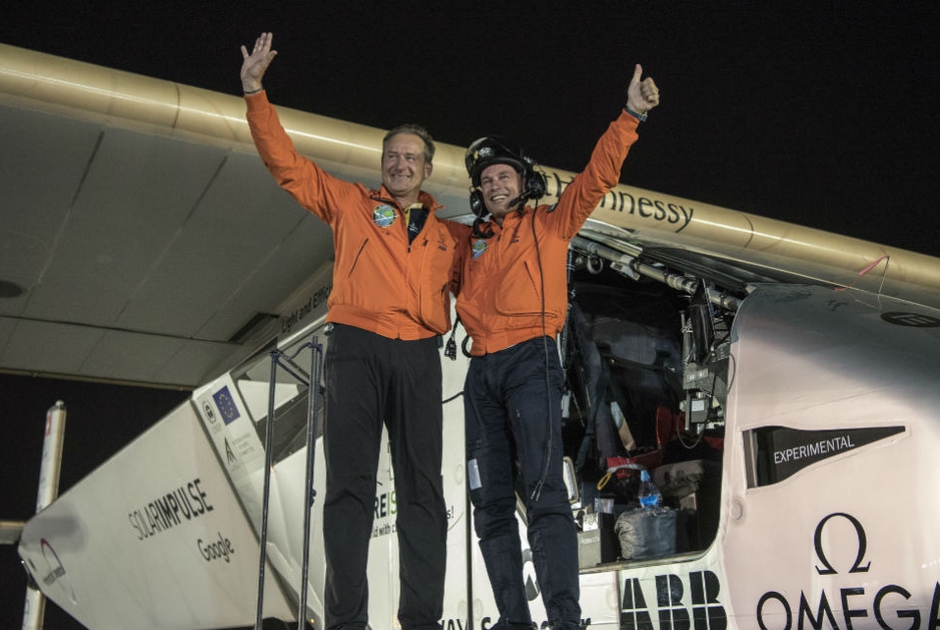 For the first time ever a plane powered by solar energy has completed a round-the-world trip, flying 40,000 km without fuel. Watch the video of its last, triumphal landing.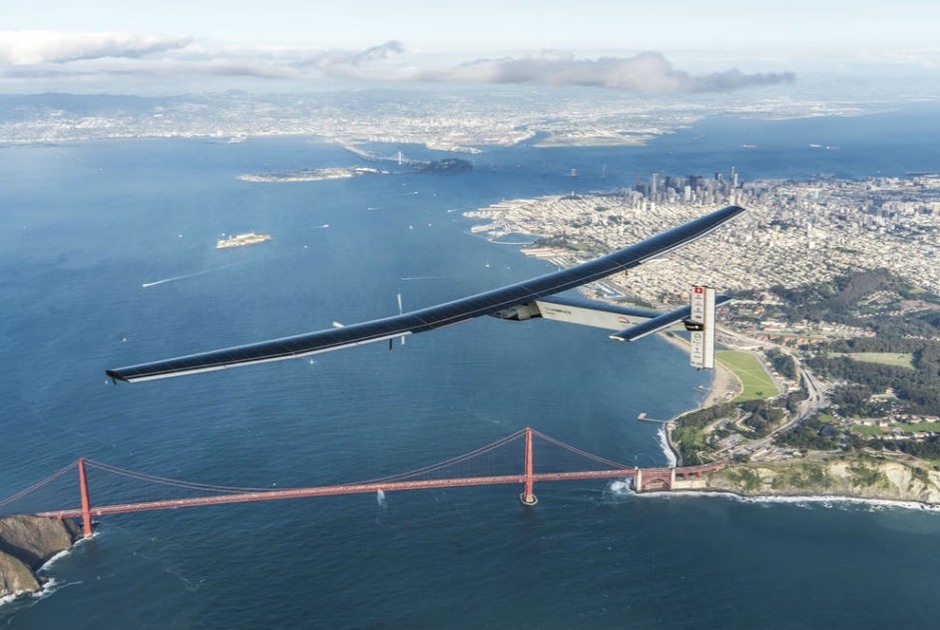 L'aereo solare ha attraversato il Pacifico ed ora è tornato in volo verso Phoenix. Online la diretta del volo si Solar Impulse 2.