Design & Fashion
Haute baso's ethical Rwandan fashion: this is the Africa the media never shows you
Haute baso designs trendy clothing, accessories and jewellery by unleashing the potential of Rwandan art. #TheAfricaTheMediaNeverShowsYou.
Haute baso was established in February 2014 when the two young, ambitious and talented Rwandan fashion designers, Candy Basomingera and Linda Mukangoga, merged their respective brands because "two heads are better than one". Believing in the idea that their passion for fashion can be used as a vehicle for positive change, they work towards advancing women and youth empowerment through training, mentorship programmes and job creation.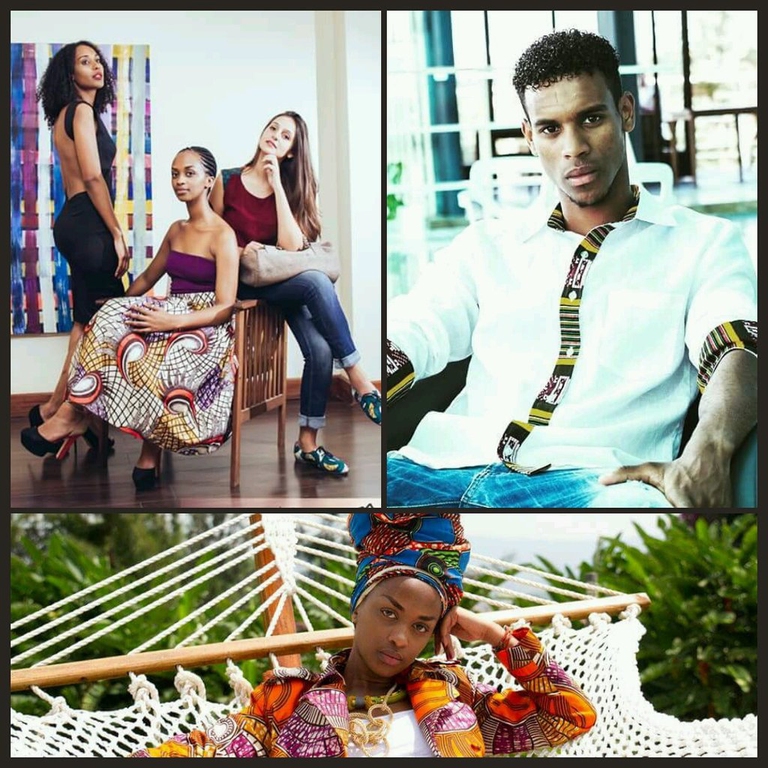 Emmanuel Kayiranga, who works with Haute baso, is an exceptionally talented artist making Imigongo, a traditional Rwandan art form which consists of stunning black and white, and sometimes coloured, geometrical and spiral paintings made out of dried cow dung.
Before the Rwandan fashion brand and Kayiranga started collaborating in March 2015, the artist had a hard time finding a market for his products and an appropriate workspace:
Until recently, I was in no position to move forward in life but since I have been selling my pieces to Haute baso at their shop in Kigali, I do have high hopes that things will change for the best.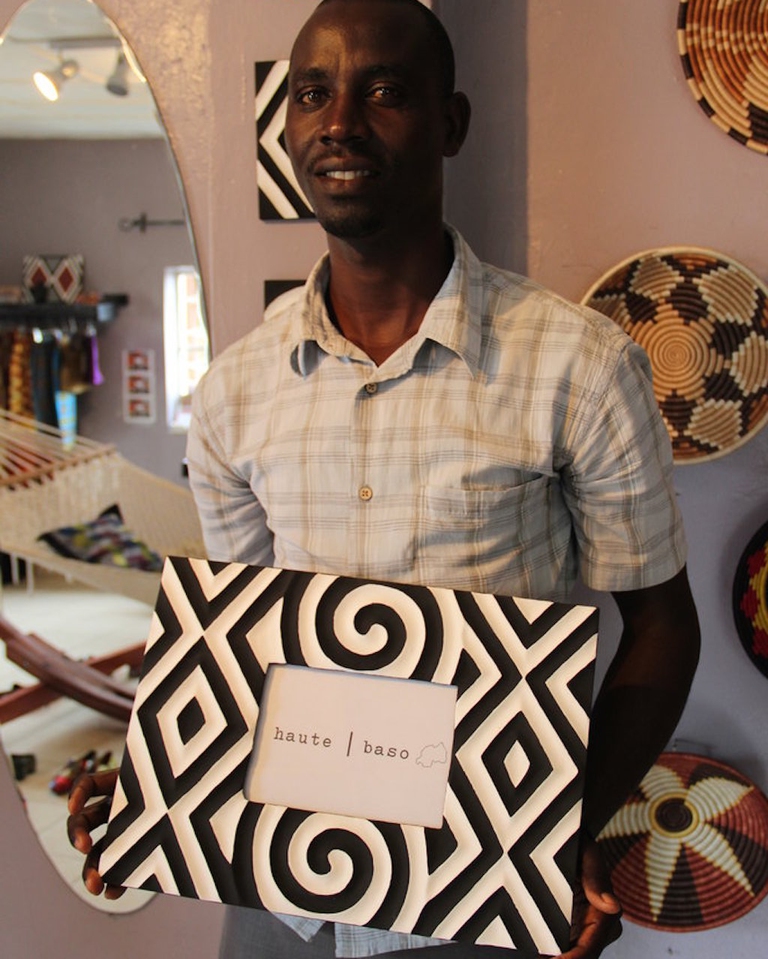 Haute baso designs the products, reinventing tradition, and artisans bring the designs to life by applying their knowledge and skills to the making of pieces modern customers desire. In the case of Kayiranga his Imigongo pieces, which include picture and mirror frames, are unique, innovative and functional because the artisan uses his traditional craftsmanship to create practical everyday objects.
Currently, Haute baso works with 52 artisans, with all but Kayiranga living in Kigali, Rwanda's capital. The fashion brand helps the artisans by giving them access to highly needed markets of buyers. By paying them based on their own rates, it also gives them the chance to sell for fairer and higher prices, as well offering them a space to showcase their work and well-deserved global exposure. All products are available at the brand's shop in Kigali and can be shipped worldwide.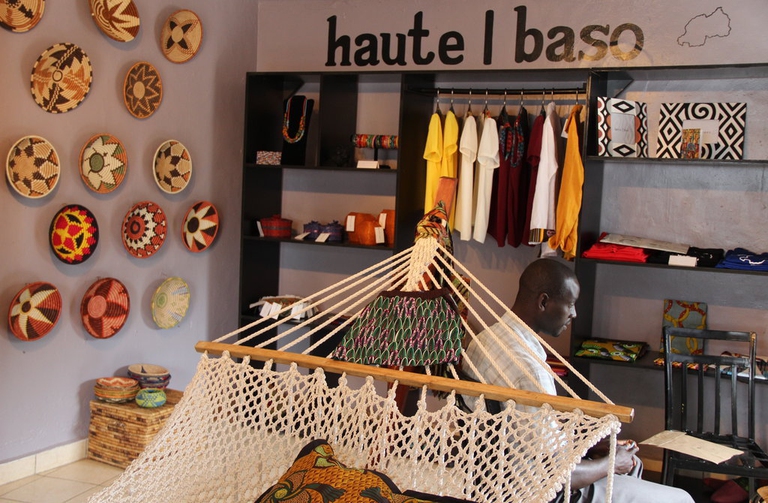 By creating unique clothing, accessories and jewellery based on the heritage of Rwandan artisanship, Haute baso proves that Rwanda is a country full of talent, entrepreneurship and creativity. And that this is one of the many success stories that make up the fabric of Africa. Let's share these through #TheAfricaTheMediaNeverShowsYou, the hashtag created by young Africans to celebrate the continent's infinite resources.

Quest'opera è distribuita con Licenza Creative Commons Attribuzione - Non commerciale - Non opere derivate 4.0 Internazionale.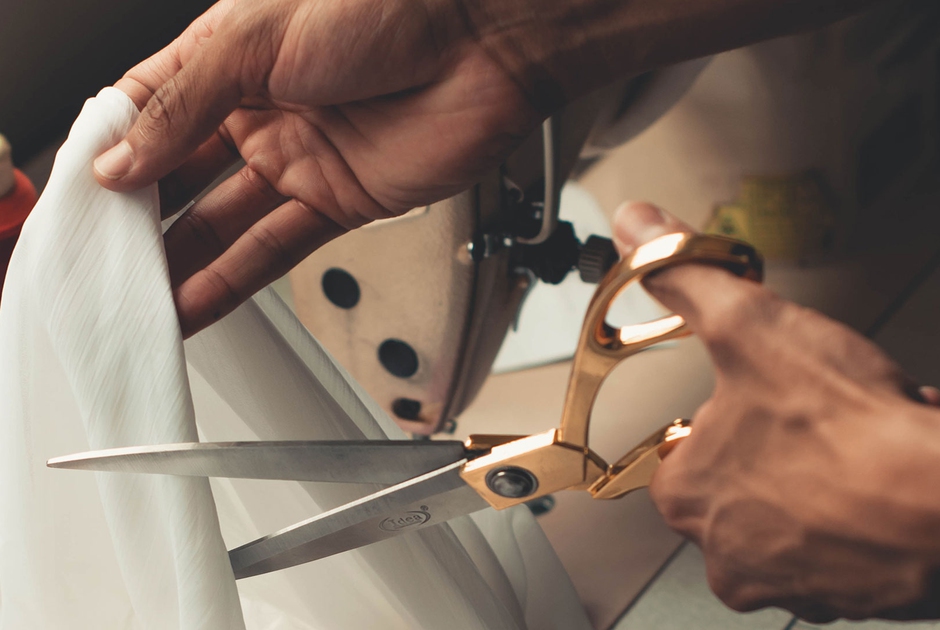 By recovering clothes discarded in the West, Togolese designer Amah Ayiv gives them new life through his high fashion creations.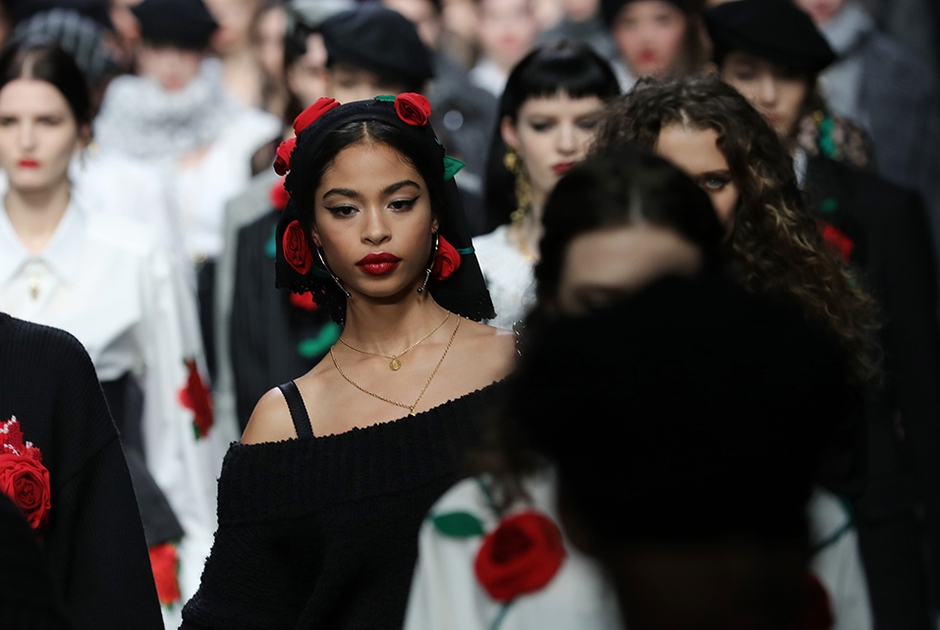 All catwalks in July will be broadcast online: after Paris, it's Milan Digital Fashion Week's turn. And the biggest beneficiary is the environment.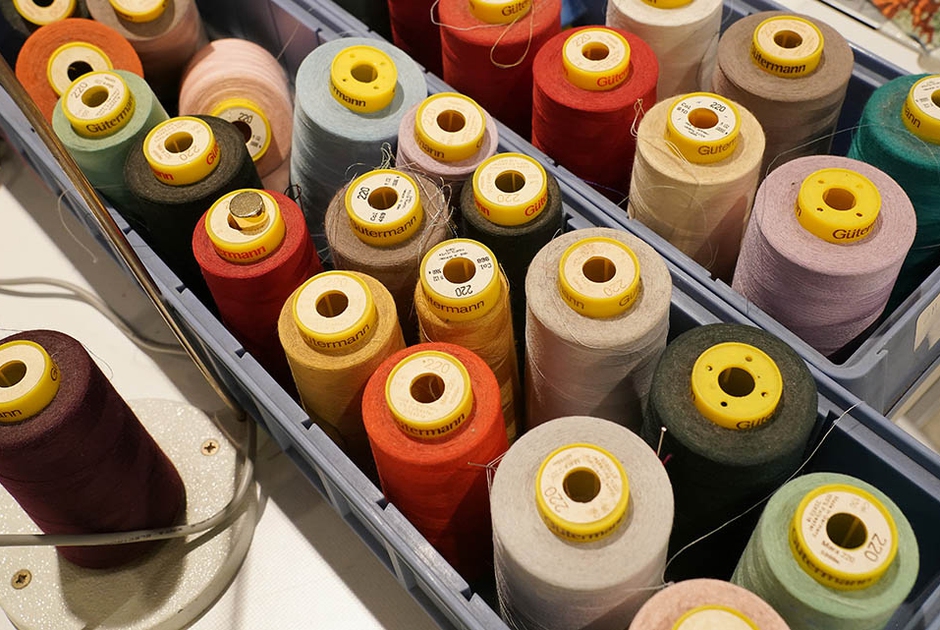 The book Fashion Industry 2030 aims to contribute to reshaping the future through sustainability and responsible innovation. An exclusive opportunity to read its introduction.