Gram flour frittata
Gram flour can be used to prepare a batter for tasty frittatas without eggs.
Ingredients for the gram flour frittata
200 g of gram flour
300 g of water
2 peppers
50 g of taleggio
salt
Preparation 
In a bowl, mix with a whisk the water and gram flour until uniform and creamy. Let it rest for a few minutes. In the meantime, grill the peppers, let them cool down and then remove the peel and the seeds. Cut into thin sticks. Stir the peppers and the gram flour. Pour the mixture in a baking tray covered with greaseproof paper and add taleggio cheese. Preheat the oven and bake for about 20 minutes. Serve the gram flour frittata warm.
Translated by Francesca Clemente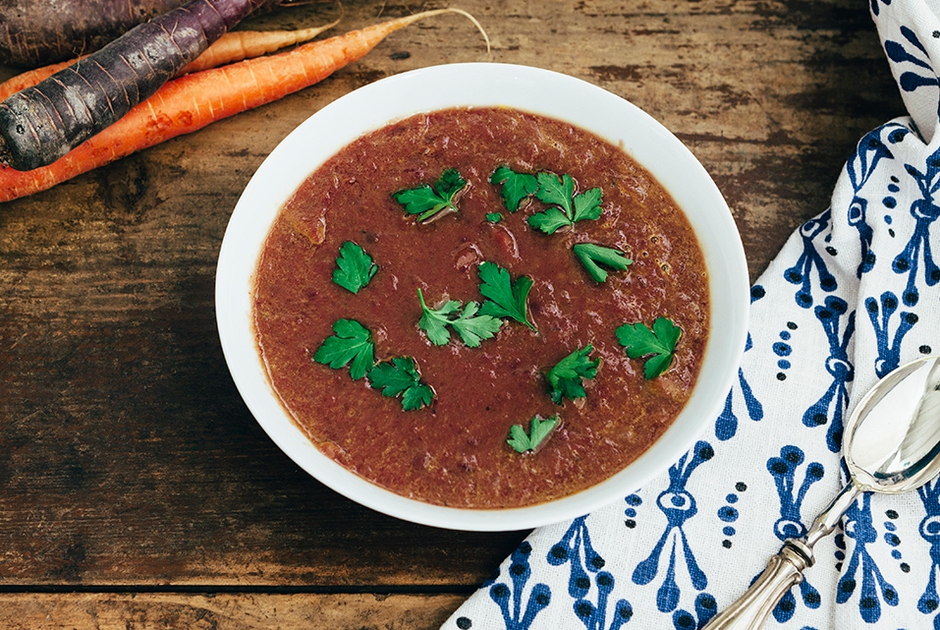 Add the parsley to the carrot and curry soup to bring a hint of colour to your table.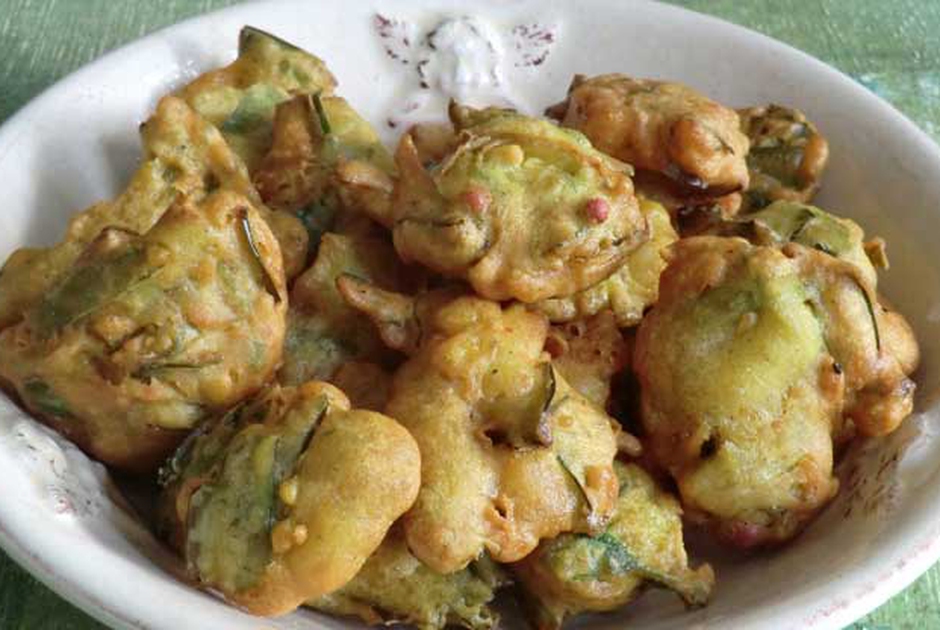 Appetizing and tasty, these leek croquettes can also be prepared with carrots, courgettes, spring onions or other vegetables, provided that they're seasonal!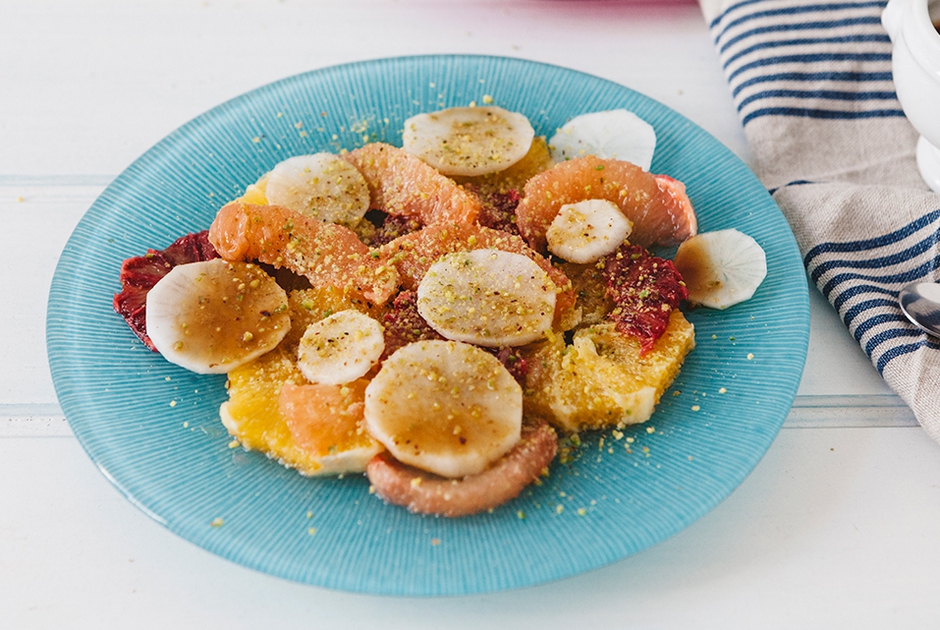 The citrus fruit and daikon salad is served with soy vinaigrette and chopped pistachios.