Design & Fashion
High-tech eco-design for an alpine bivouac, to become nature's guest
At 2,835 metres, the Giusto Gervasutti alpine hut is a state of the art eco-design bivouac, offering innovation and comfort beyond any other.
How can a shelter for mountaineers be designed so as to solve the problem of building infrastructure in nature without damaging it? Designers from LEAPFactory have studied a new model that surpasses everything you would expect to find in an alpine hut. The Giusto Gervasutti bivuoac is a modular prefabricated construction located on the Freboudze glacier, in the Italian part of the Mount Blanc chain. With its incredible shape and features, it sets a new standard for high altitude sustainable constructions.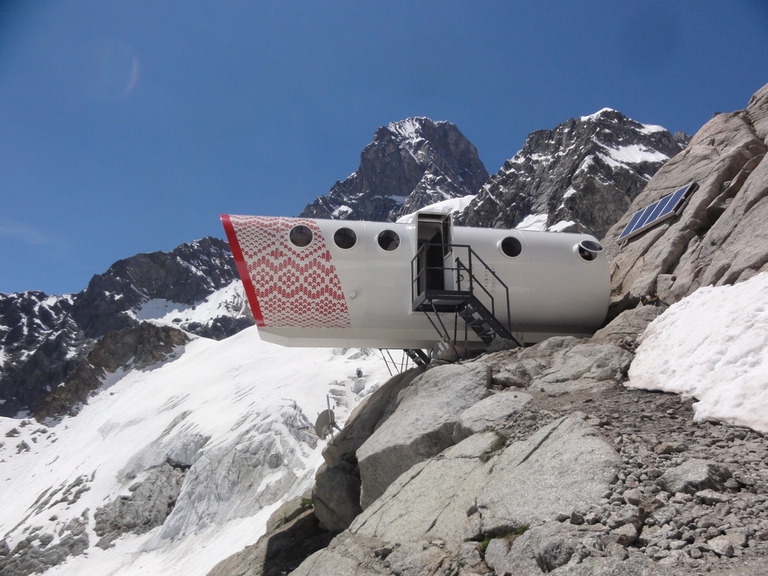 Eco-design, energy efficiency, sustainability
The basic concept is the strong consideration of environmental impact, striving for a much lower footprint than traditional mountain shelters. In fact, it is entirely prefabricated and conceived for "zero impact dwelling" in sensitive natural areas that need to be protected. At the end of its life cycle the pod can be airlifted by helicopter without leaving any permanent trace on its surroundings. The complete reversibility of the construction process significantly reduces its environmental footprint.
The aesthetic features of the eco-design don't mimic conventional alpine structures: it is conceived to stand out and be seen. It offers comfort beyond any present standard and makes use of ecologically certified materials and processes.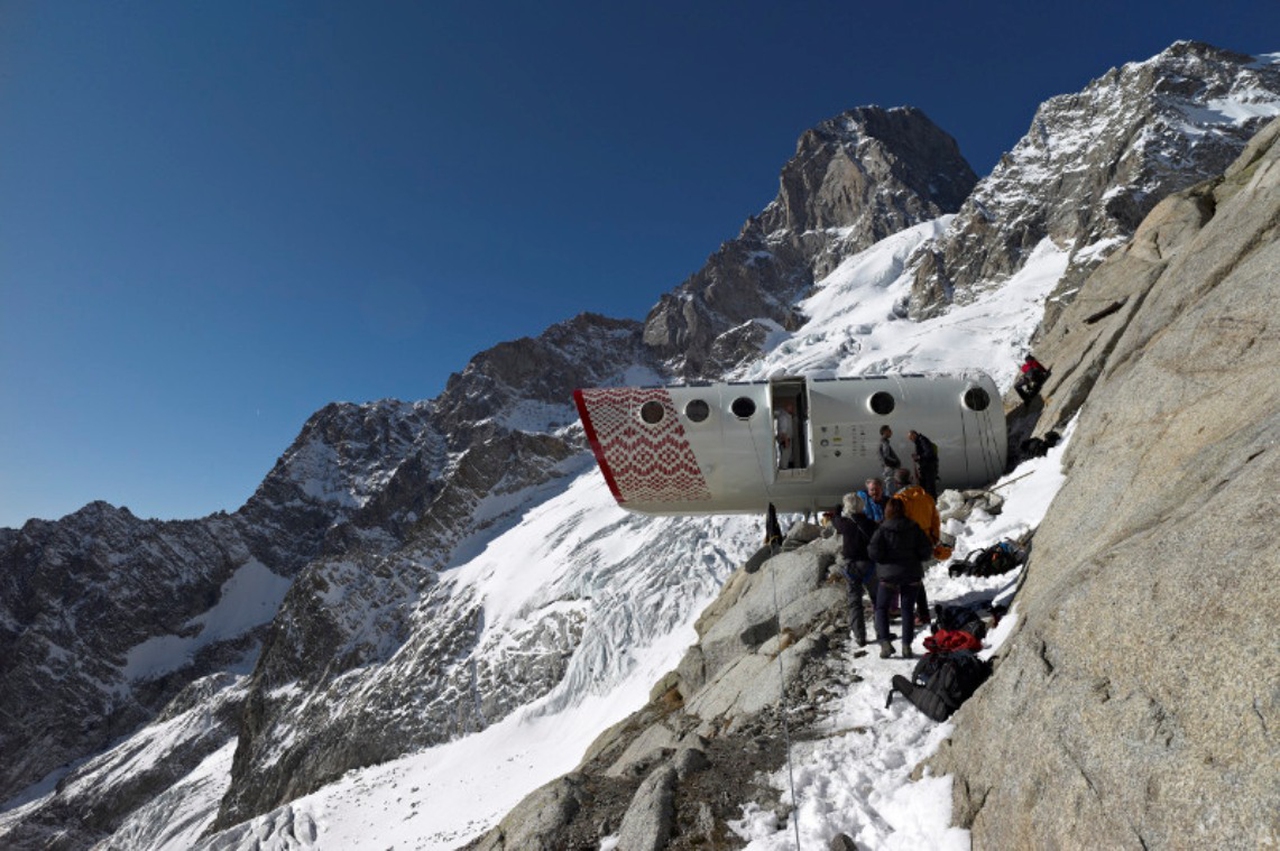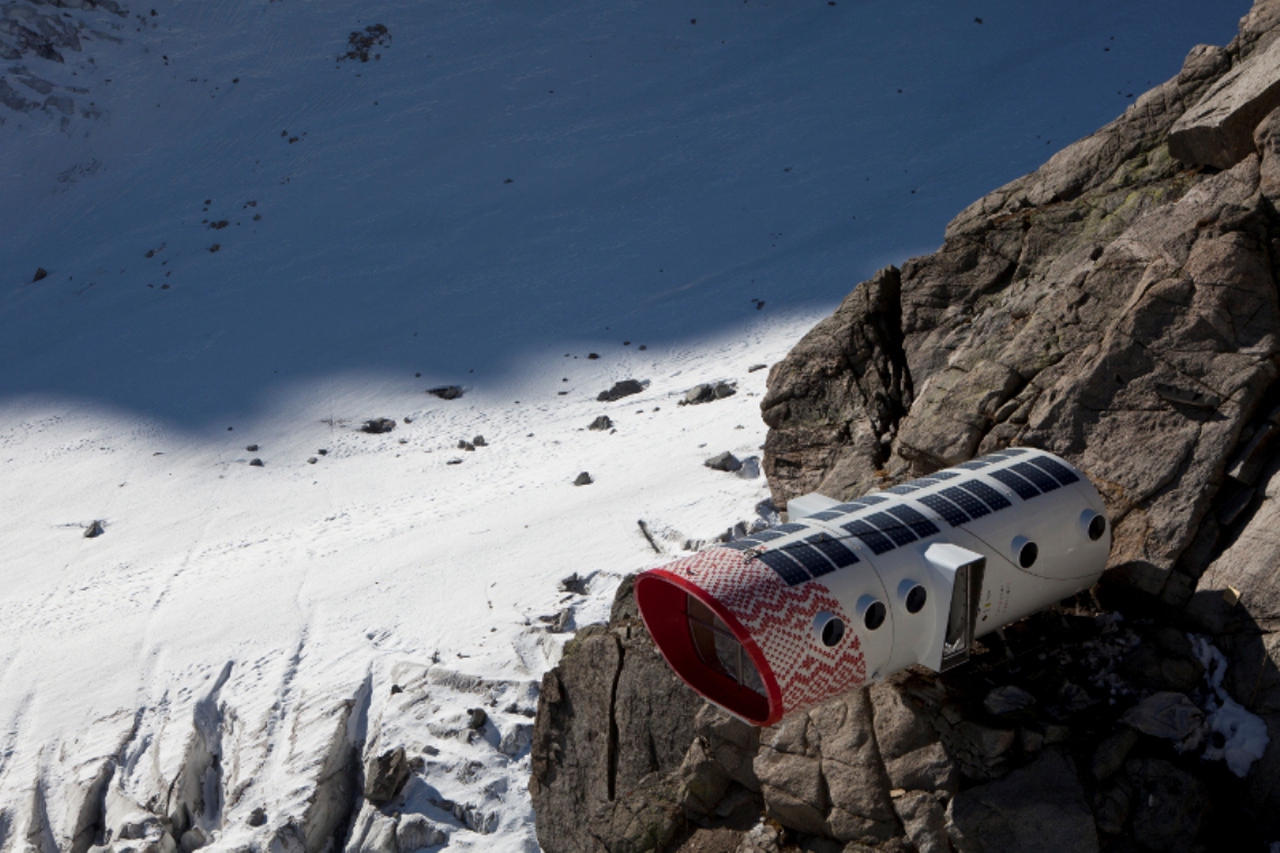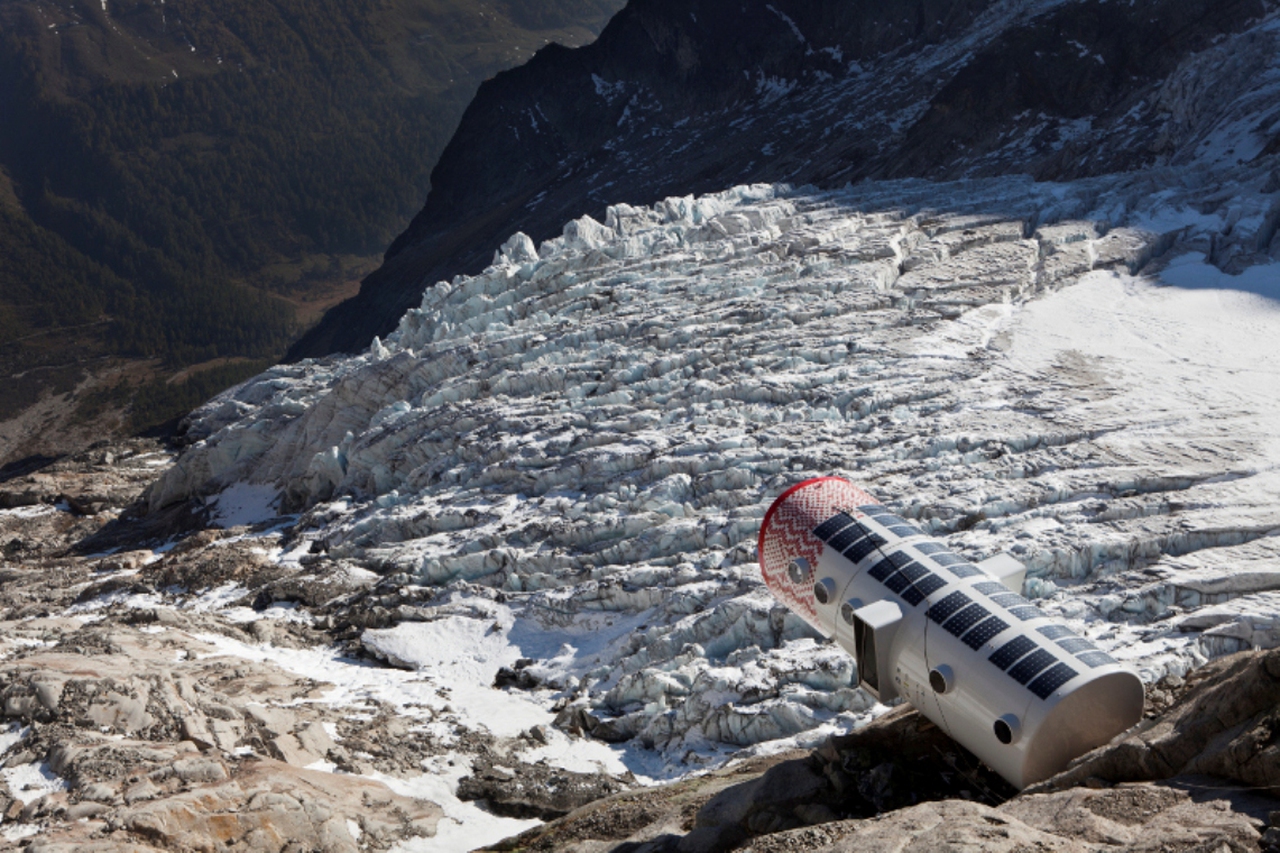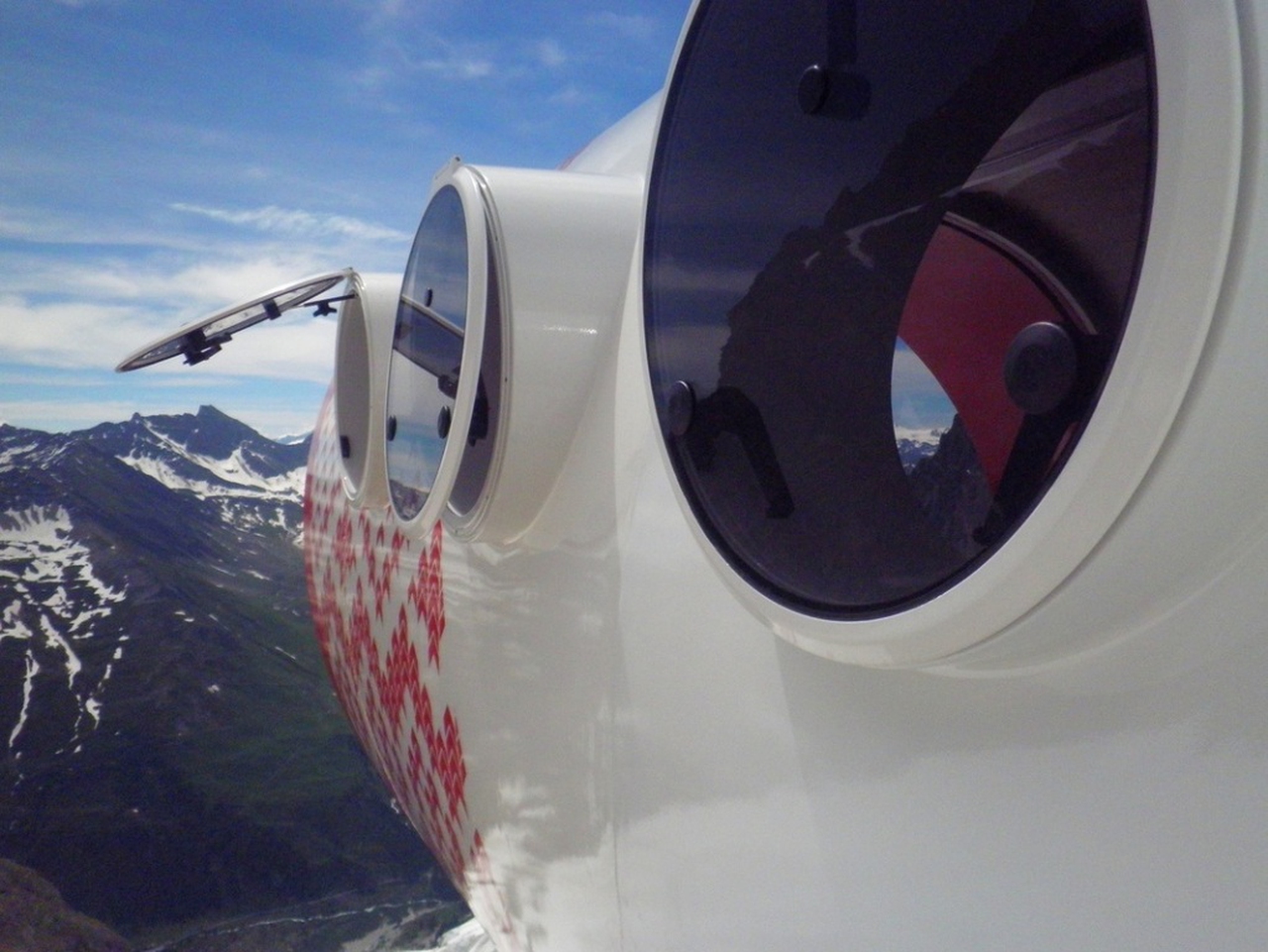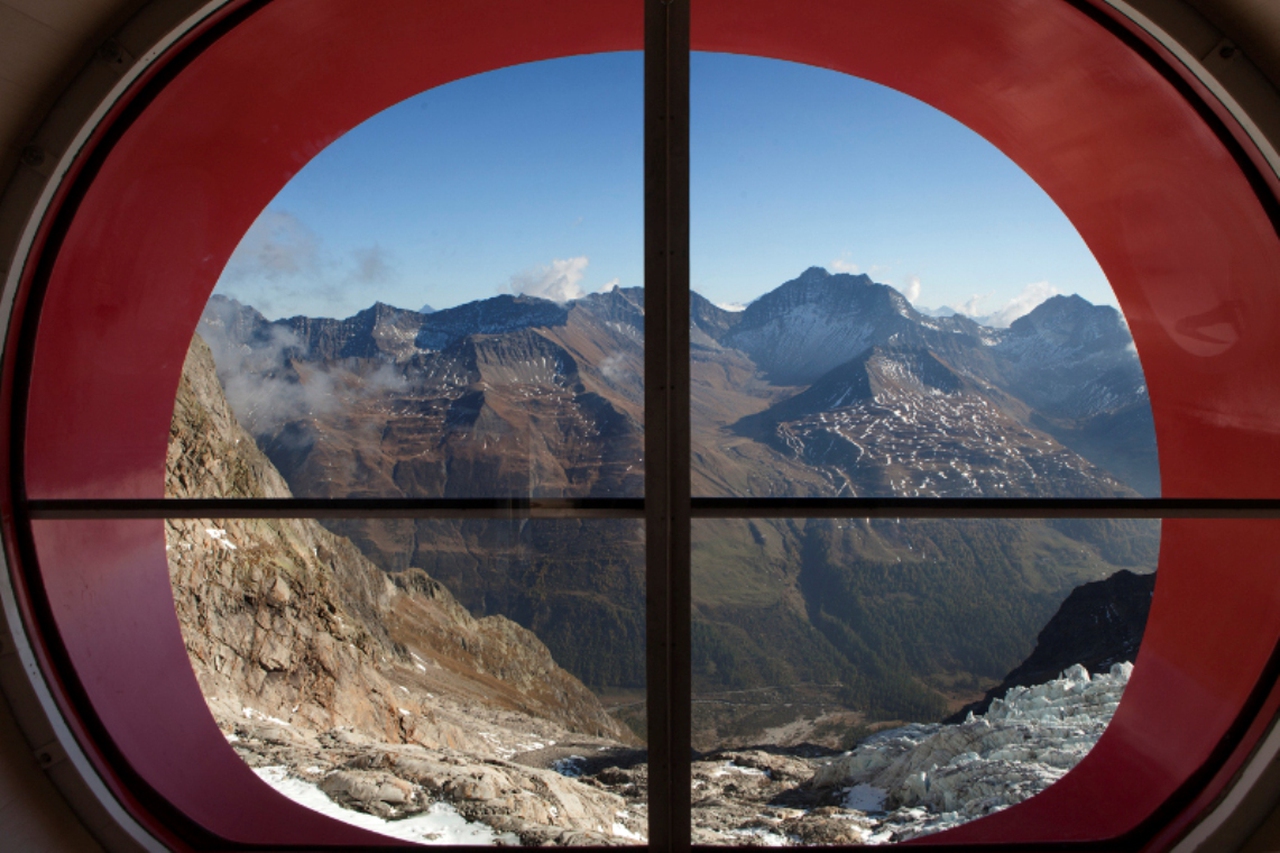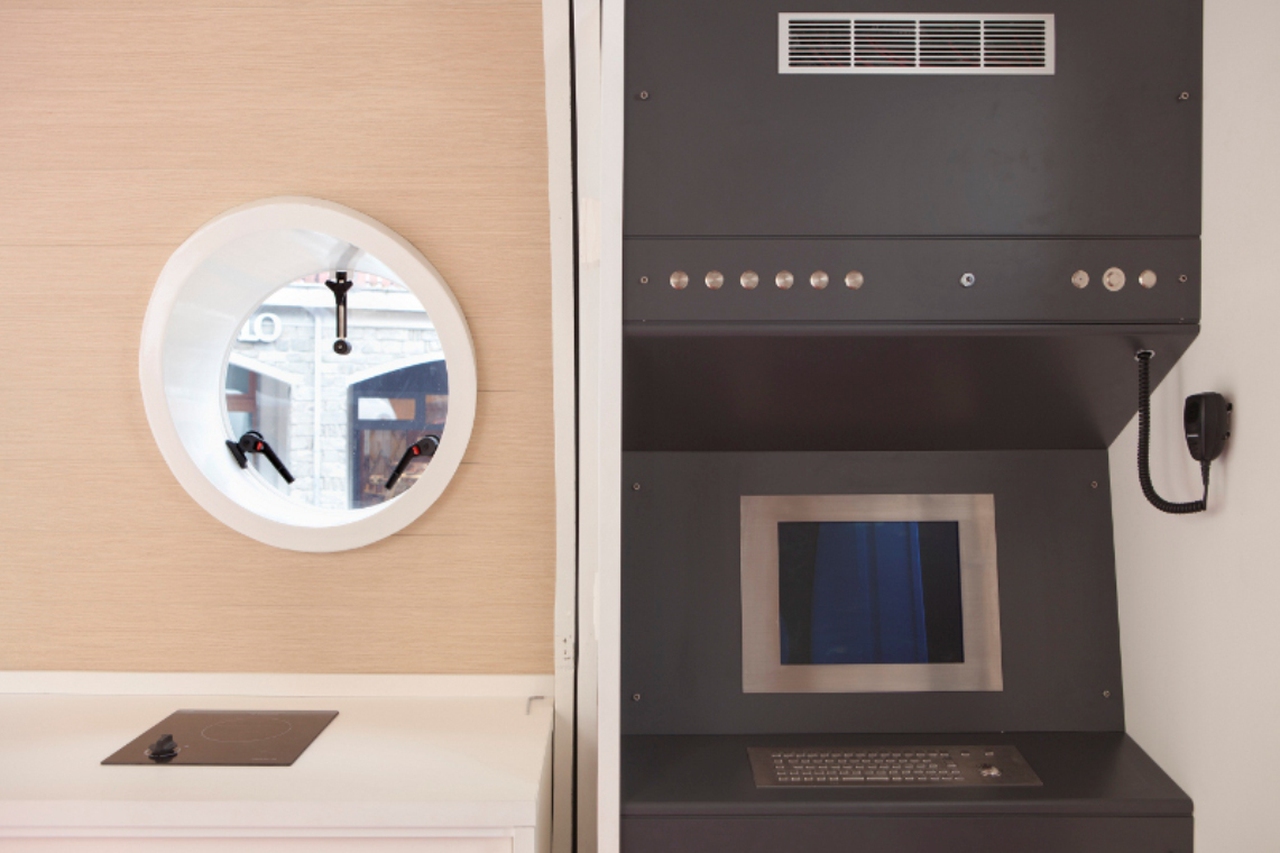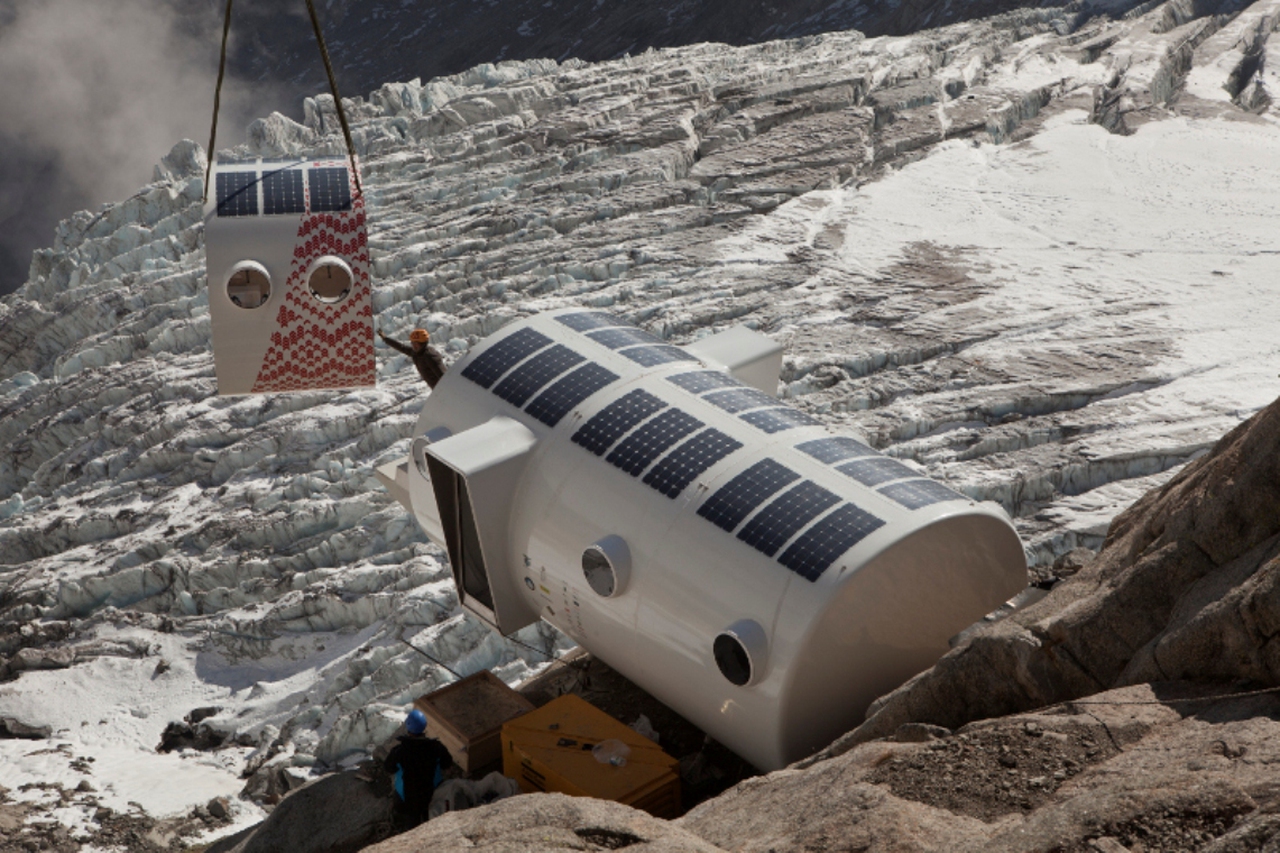 User-friendly high-tech equipment
The submarine-like structure is provided with an integrated technological apparatus that solves the issue of energy autonomy, producing power for all the equipment installed and allowing for remote control and monitoring.
It is also kitted with advanced technological equipment which is easy to use with simple controls. A dedicated self-diagnosis and ambient data recording system is available and serves as an online log book. Energy requirements are satisfied by the photovoltaic cells integrated in the outer shell, and if necessary by a wind powered micro-generator. Natural or mechanised ventilation systems enable controlling air change and recovery of internal heat in relation to external conditions and the number of guests.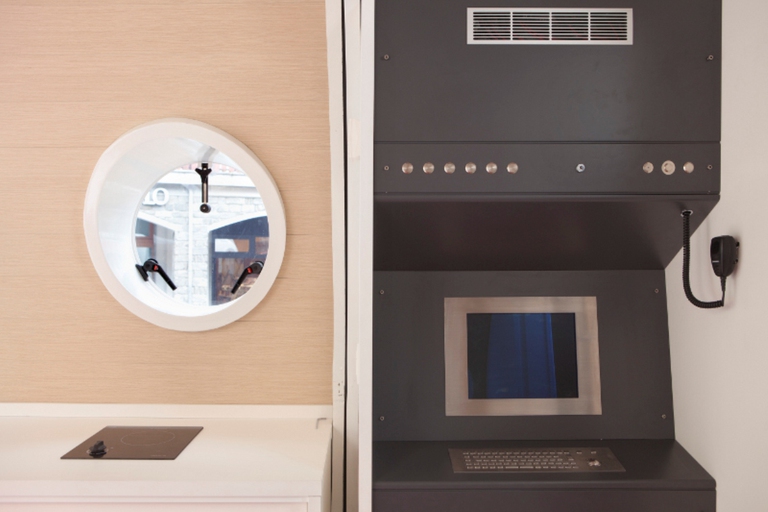 No more high-altitude construction sites
The project's innovative strategy solves the typical problems of this kind of structure: it's entirely built off-site, ideal for transport by helicopter and easily installed on location with a limited number of operations. It's conceived in modular single-function elements, each dedicated to a specific function. This also means the layout of the bivouac can be changed over time: increasing its size or swapping functional units. In case of serious damage it's very simple to remove modules to be taken offsite for repair or replacement. The aim is to achieve the best conditions for preservation over time.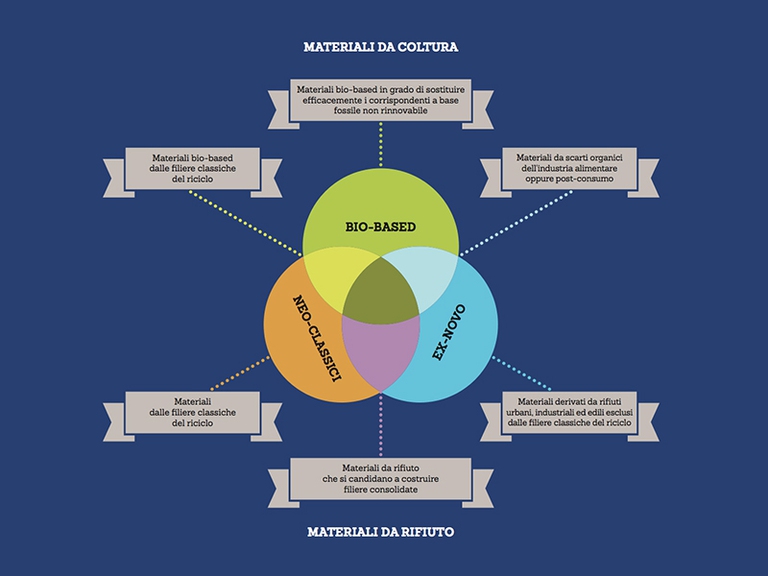 The story behind it
The project and construction of the hut were dedicated to Giusto Gervasutti, one of the greatest Italian alpinists. The idea comes from Andrea Filippi, his pupil, and dates back to 1949. After Gervasutti's accidental death on Mount Blanc, Filippi suggested to the SUCAI (youth section of the Italian alpine club) to build a hut to commemorate their beloved master. After being renovated to take on its present form, the modern Gervasutti hut was inaugurated by SUCAI in 2011.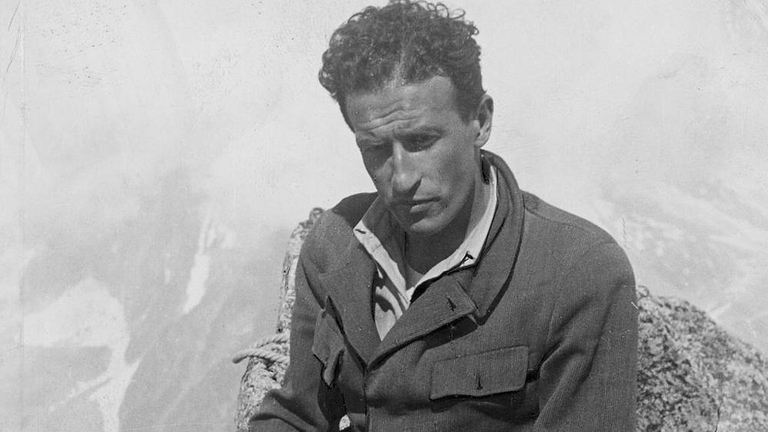 Change is coming
Once upon a time, mountain huts were simple mini-houses built from wood and metal sheets. They were mostly square and composed of a single room, just a place to sleep in with a roof over your head, but no comfort at all. Almost invisible in harsh weather, they were a safe repair for audacious climbers.
The way people experience the mountains has changed incredibly. Just think of advancements in clothing technology and equipment. However, comparably little has changed in terms of alpine huts' architecture: for example, construction materials remain largely the same. Nowadays, thanks to structures such as the Giusto Gervasutti hut, high-tech eco-design has high aspirations.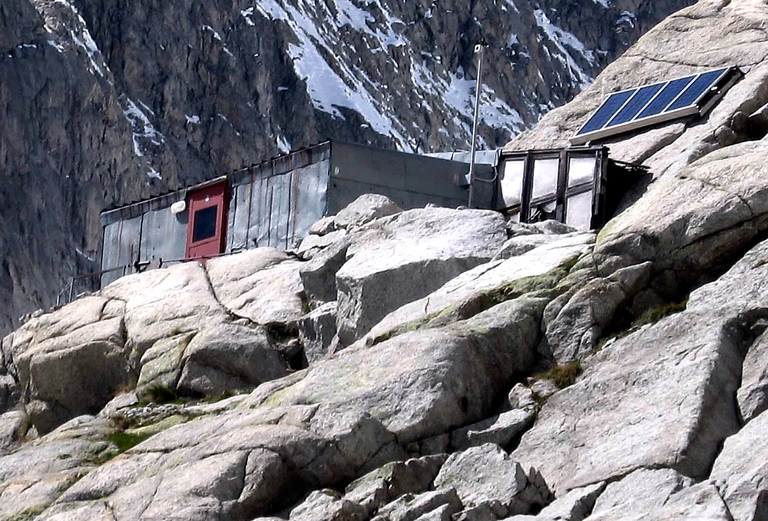 Regenerating our common vision of inhabited places with new solutions that respect the identity and environmental and historic assets of the natural landscape is possible. These will lead to future changes by preserving, and even enriching, the great diversity and quality of landscapes that we've inherited.

Quest'opera è distribuita con Licenza Creative Commons Attribuzione - Non commerciale - Non opere derivate 4.0 Internazionale.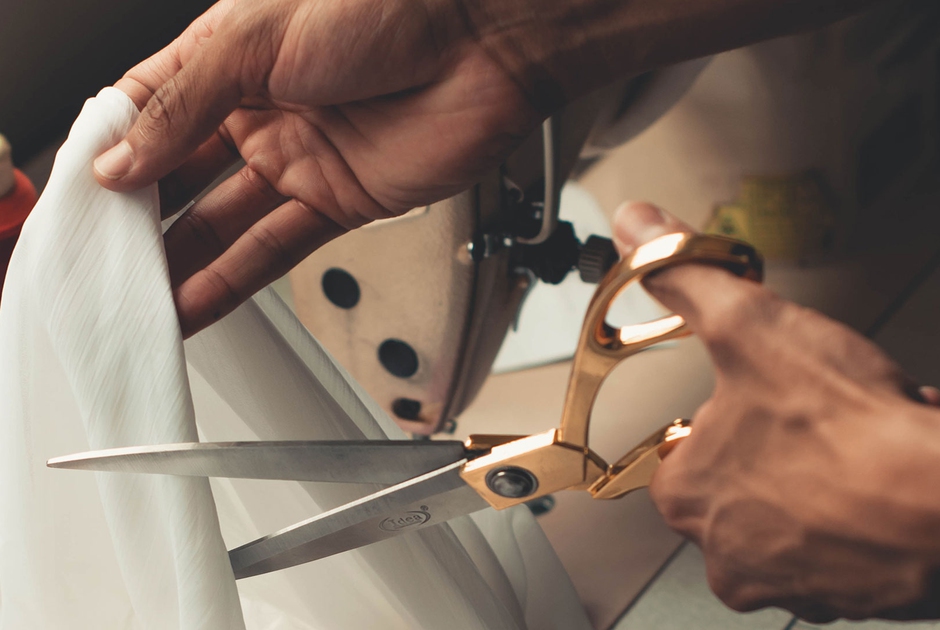 By recovering clothes discarded in the West, Togolese designer Amah Ayiv gives them new life through his high fashion creations.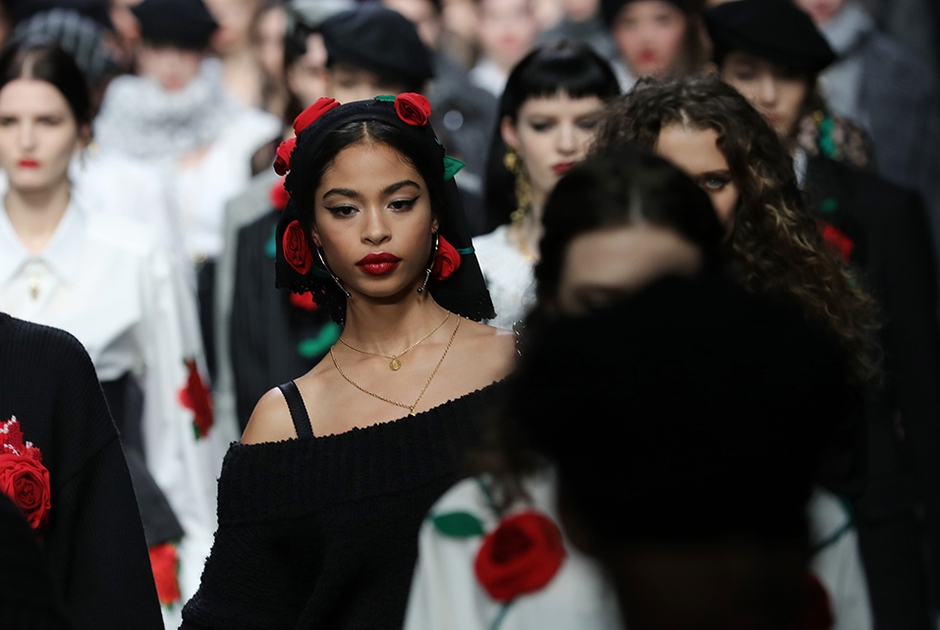 All catwalks in July will be broadcast online: after Paris, it's Milan Digital Fashion Week's turn. And the biggest beneficiary is the environment.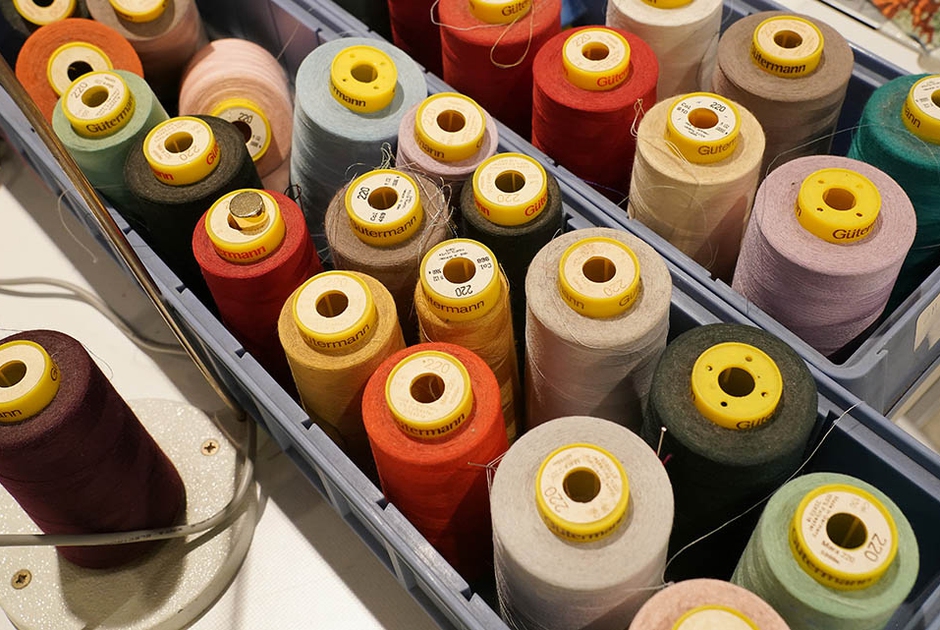 The book Fashion Industry 2030 aims to contribute to reshaping the future through sustainability and responsible innovation. An exclusive opportunity to read its introduction.