Floods in Assam have caused a devastating loss of life and livelihoods
Severe flooding in India's Assam state has claimed around 200 lives and wreaked havoc on the lives and livelihoods of around one million people.
Assam state, in the northeast of India, is prone to natural disasters like floods. These occur almost every year, leaving behind a trail of destruction. However, the floods this year were different. The severe loss of life and livelihoods that they caused is unprecedented in recent history. Around 200 people lost their lives and over a million were displaced in the two spells of flooding that began in March and lasted until July.
Survivors recount the horror
A period of heavy rainfall, beginning in March, precipitated the severe flooding. Between March and May, Assam received 672.1 millimetres of rain, 62% higher than the normal average of 414.6 millimetres. Significantly, the floods were also disastrous because they wreaked havoc even in those areas that, during the yearly flooding season in the state, would normally remain unaffected.
Survivors who managed to escape the floods' fury recalled how they had to rush out of their houses, leaving everything behind, as the water level surged to dangerous levels. "It had been raining for the past few months but this didn't bother us much because, in our village, rains followed by mild flooding are an annual affair," said Hemlata Debi, 85, a homemaker and a resident of Sairuthekerabari village, in the state's Darrang district. "However, by mid-June, the water slowly started rising. We were still not much concerned. But in just a few hours, the water level has reached our necks. Our village was almost submerged. We used a banana trunk raft to escape from the village, leaving behind all our belongings and money".
Bhaben Deka, 38, who lives in the same village, tearfully recalled having lost his father in the floods. "My father, Ramdhan (70) was born in this village and had seen floods all his life. But he had never witnessed the kind of massive floods that happened this year. He was woken up from his sleep by the water coming into the house. Soon, the flood level rose. He fell to the floor and suffered a cardiac arrest. We couldn't take him to the hospital because the village was waterlogged. He passed away in the house. Such was the situation that we had to take his body in a boat to be cremated, with the help of disaster management officials."
Livelihoods destroyed
In addition to the high death toll, the floods also caused a dramatic loss of livelihood for local people. Many acres of land were flooded, causing major agricultural losses. "It is too early to have accurate figures but early estimates suggest that around one million farming families have been badly affected in Assam state. Crops in over 260,000 hectares of farmland have been damaged. The summer paddy cultivated in 86,878 hectares of land was almost ready for harvesting but has been destroyed in the floods," noted Manab Jyoti Das, Assistant Agriculture Information Officer for Assam state.
Furthermore, the floods have caused severe losses to fish farmers because they coincided with the breeding season. Farmers who were expecting a bumper crop were left devastated. "The floods couldn't have come at a worse time. March to August is the breeding season and we had enough juveniles in the ponds and hatcheries. We had already faced losses over the past two years because transportation was shut due to the pandemic," said Abbas Ali, a fish farmer in Assam's Barpeta district. "We were expecting good profits this time but everything was lost in the floods. Breaches in river embankments allowed water into our hatcheries, dispersing the juveniles. The floods have broken our back". Fish farmers in Barpeta have suffered significant losses because the district is the largest producer of juvenile fish in the entire state, producing around 51 billion fry in 200,000 water bodies last year.
Government announces compensation
The government has announced that it will set up nurseries to provide seeds to farmers. Furthermore, the state government has announced a compensation package worth Rs 1000 crore (10 billion rupees or 135 million US dollars) for fish farmers. However, fishing department officials concede that it will take a long time for the fishery sector to recover from the loss. "Nearly 80 per cent of the farmers have been ruined by the floods. We suspect that around 75,000 of the 1 lakh (100,000) fish farmers have suffered a devastating impact. The government is going to help them to start farming again. But it will take time because they have lost their capital in the floods. We are trying our best to revive the sector," said Praful Deka, Fish Development Officer at the Assam Department of Fisheries.
Anthropogenic factors
Apart from climate change, environmentalists ascribe the devastating floods to other man-made reasons. "The major reason for the incredible floods, this year, was the severe rainfall that led neighbouring country Bhutan to release excess water from its dams. The water flooded several districts of Assam, causing an unprecedented tragedy," said Kamaruz Hoque, an environmentalist in Assam. "Despite being a small country, Bhutan has been building a series of hydropower dams, obstructing the natural flow of water. Furthermore, Assam's government cannot escape from its responsibility. Over the years, it has built embankments along the region's rivers to stop floods and reduce soil erosion, which is rampant in the state. However, the shoddily-constructed embankments are failing to live up to their purpose. Breaches caused by the floodwater's pressure allowed it to reach even those areas that usually remain unharmed".
Bhaben, however, is barely concerned with knowing the reason behind the floods."The water took away my father. I will never get him back. The government should ensure better flood mitigation measures so that more of us aren't forced to part with our loved ones," he said, his voice choked with emotion.

Quest'opera è distribuita con Licenza Creative Commons Attribuzione - Non commerciale - Non opere derivate 4.0 Internazionale.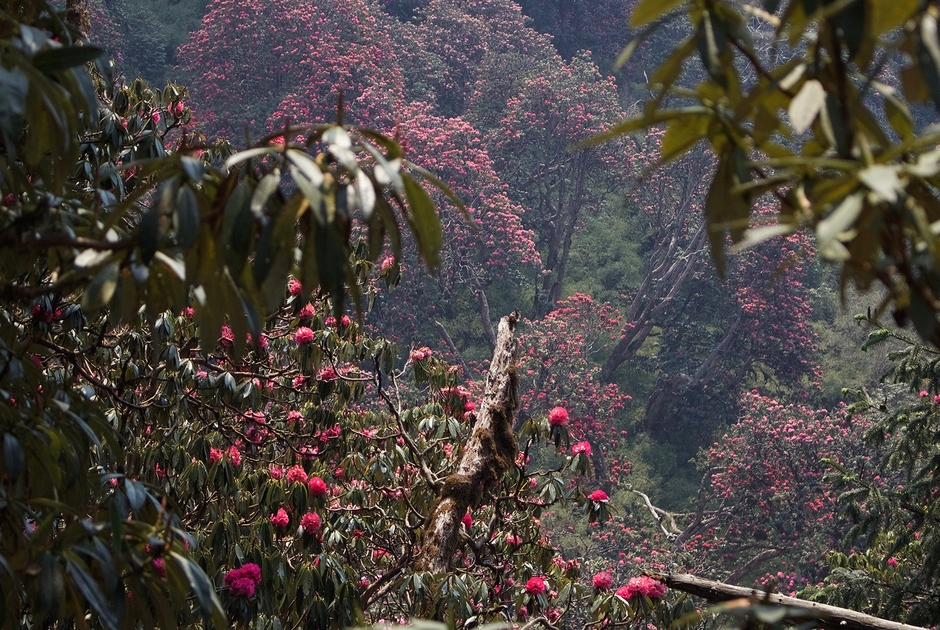 Over the last four decades, Nepal's communities have carried out an extraordinary reforestation campaign. And the results are clearly visible.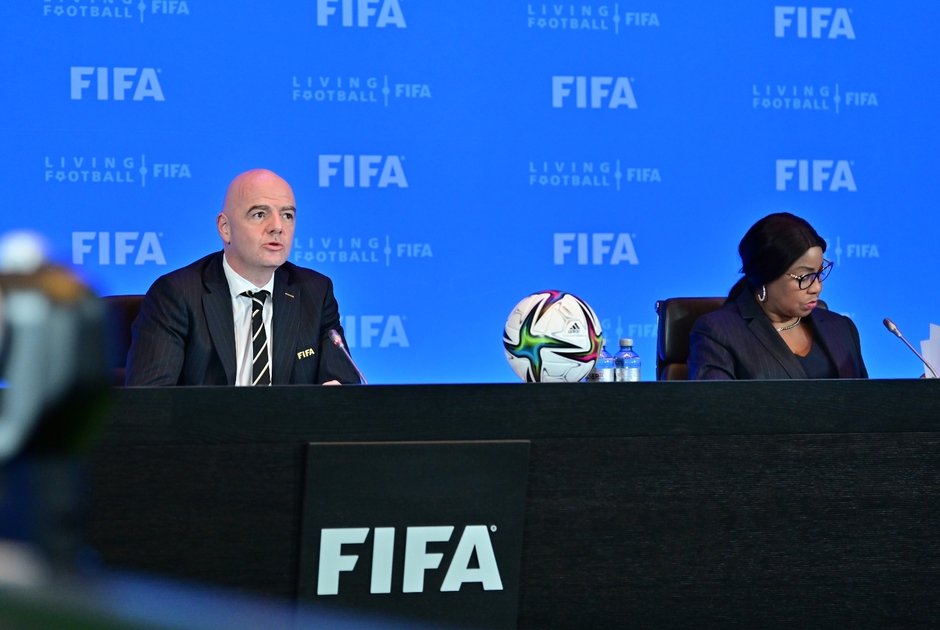 FIFA asks teams taking part in the Qatar World Cup to "focus on the football". Europe's FAs respond that they will "continue to support human rights".
Fossil fuel lobbyists account for more delegates at COP27 than those from any country in the world, aside from the United Arab Emirates.