Three rangers have been killed for protecting elephants in the Congo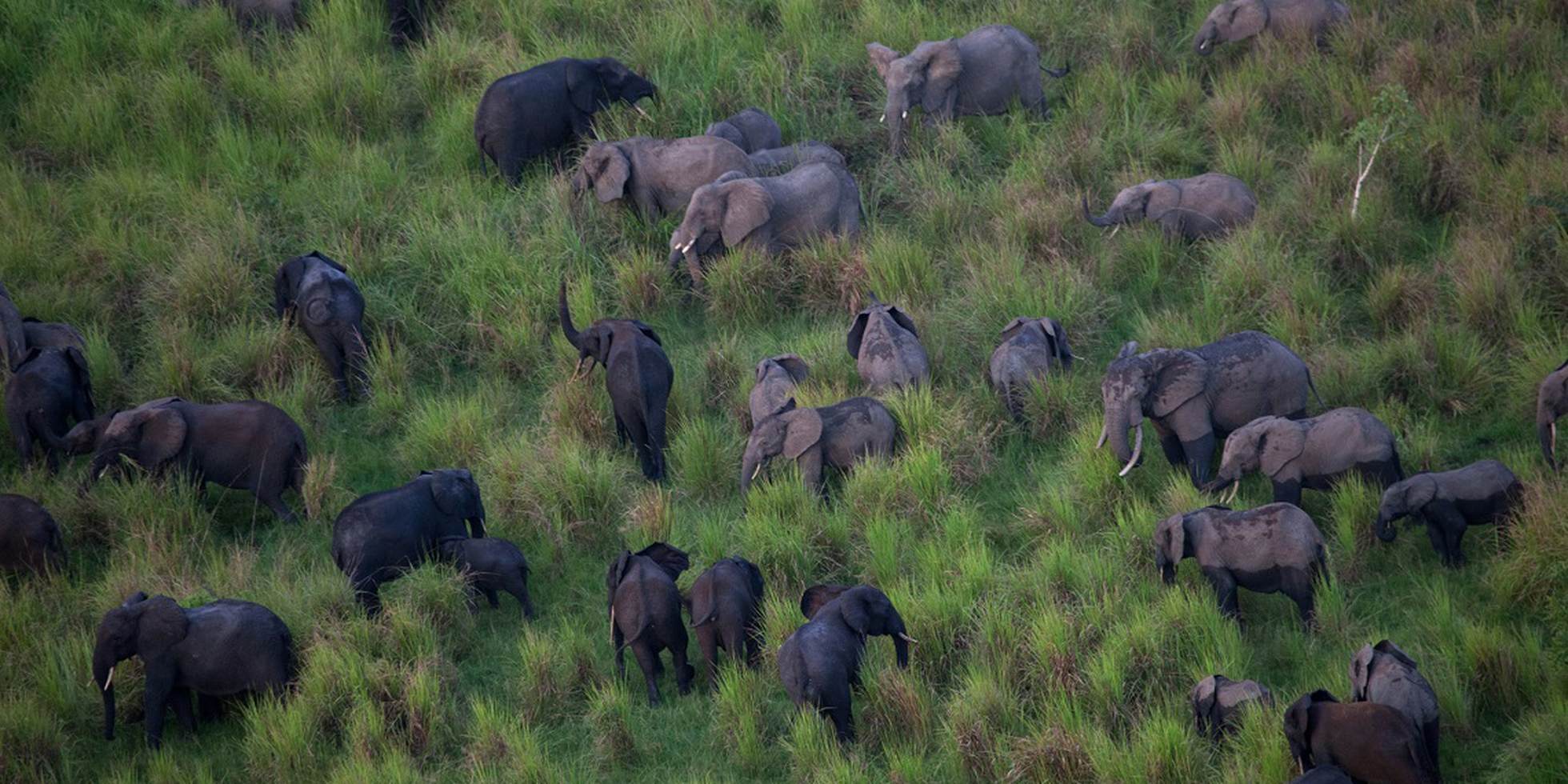 Three rangers have been shot dead in Garamba National Park. This is yet another demonstration that the Democratic Republic of the Congo is one of the most dangerous places for wildlife and conservationists.
Garamba National Park, Democratic Republic of the Congo, is one of the most important and ancient natural parks in Equatorial Africa. It is home to a huge variety of wildlife including elephants, lions, giraffes, hippos and white rhinos. More precisely, it is home to what's left of these animals' ancient populations, after decades of relentless poaching.
The park, founded in 1938 and World Heritage Site since 1980, continues being theatre of bloody conflicts between poachers and rangers trying to protect wildlife. On 24 April, three rangers have been killed and two injured during gunfire with poachers. All victims were part of African Parks, Dutch-Southern African non-governmental organisation that manages numerous natural parks in Africa.
According to the organisation, rangers Dimba Richard, Anigobe Bagare, and Matikuli Tsago were killed, while park director Erik Mararv and ranger Kenisa Adrobiago were injured and are now in a stable condition. Further details haven't been released yet.
Garamba National Park extends for 13,000 square kilometres and is home to vast savannahs, meadows and forests. It was once home to elephants and other wild animals, but today wildlife and conservationists are constantly threatened. Last year alone, 5 park rangers and three members of the Congolese armed forces were killed by poachers.
Ivory trade is strictly linked to terrorism. Over the past decade, militants of the infamous terroristic group Lord's Resistance Army have been operating in the park, as well as all over Central Africa, threatening rangers.
"We are devastated by this latest loss," said CEO of African Parks Peter Fearnhead. "Rangers put their lives on the line each and every day, and are under real siege in Garamba protecting elephants from heavily incentivised and militarized poaching gangs". The families of the victims will be indemnified, for an amount six times their salary plus donations.
Despite China and the United States are committed to gradually eliminating ivory imports at an international level, poaching levels remain high, killing over 35,000 African elephants every year and threatening their survival in Africa.
Translated by Camilla Soldati