Black rice salad
A fresh, delicious black rice salad, with unique fragrance and taste.
Ingredients for 4 people
300 g of black rice
1/2 pomegranate
100 g of pine nuts
1 big carrot
Fresh chives
Extra virgin olive oil
2 spoonful apple vinegar
whole marine salt
pepper
Preparation
Boil salty water in a pot. Add the rice and cook for about 40 minutes. Drain the rice and pass it under fresh water.
Take pomegranate's seeds eliminating the white part (it is bitter). Wash and mince the chives. Peel the carrot and cut it in slices. Carve the slices in flower-shaped pieces by using a small knife. Season the carrots with a little bit of vinegar. In a large bowl, mix the oil with the remaining vinegar, salt and pepper. Add the boiled rice, the pomegranate's grains, the salted pine nuts, the carrot flowers and the chopped chives. Blend gently. Cool in the fridge for 2 hours and then serve it.
Translated by Camilla Soldati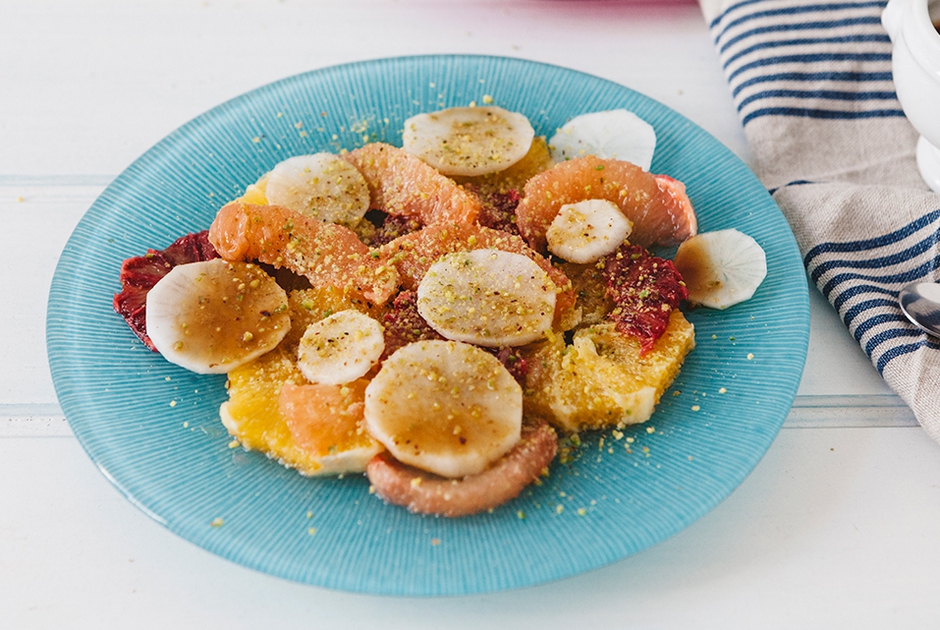 The citrus fruit and daikon salad is served with soy vinaigrette and chopped pistachios.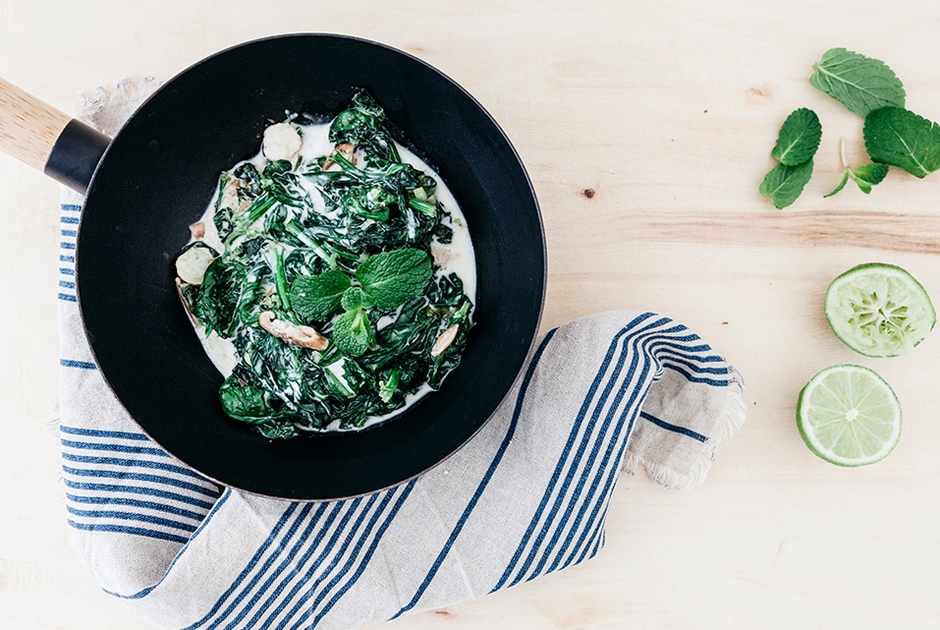 This side dish with spinach and shiitake mushrooms becomes unique and really tasty if you add coconut milk, ginger and lime juice.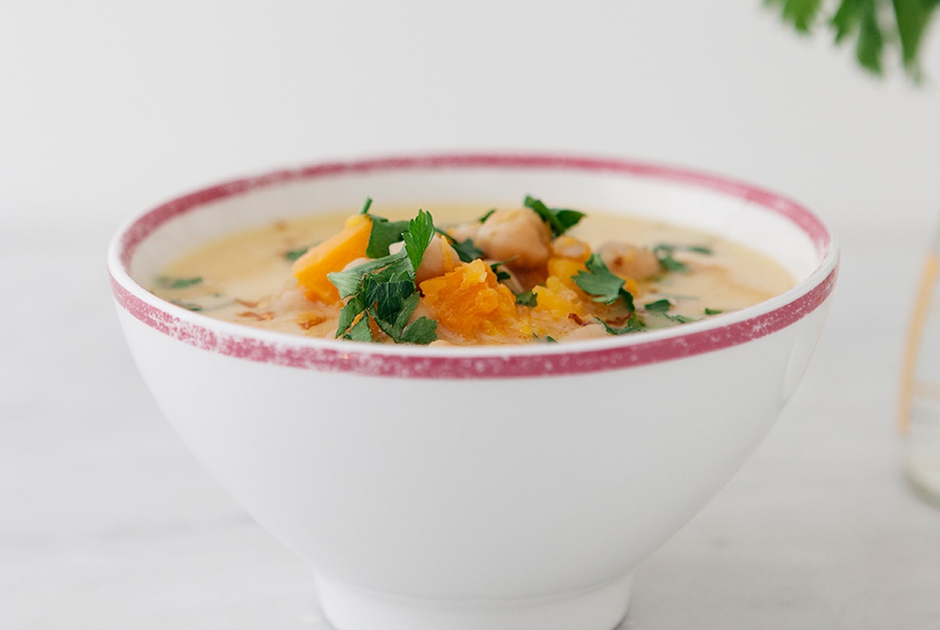 The pumpkin curry with chickpeas is an excellent, healthy and tasty veggie alternative to traditional curry dishes. Serve with a bowl of rice.