Activism
Bill McKibben, pioneer of the fight against climate change, broadens his warning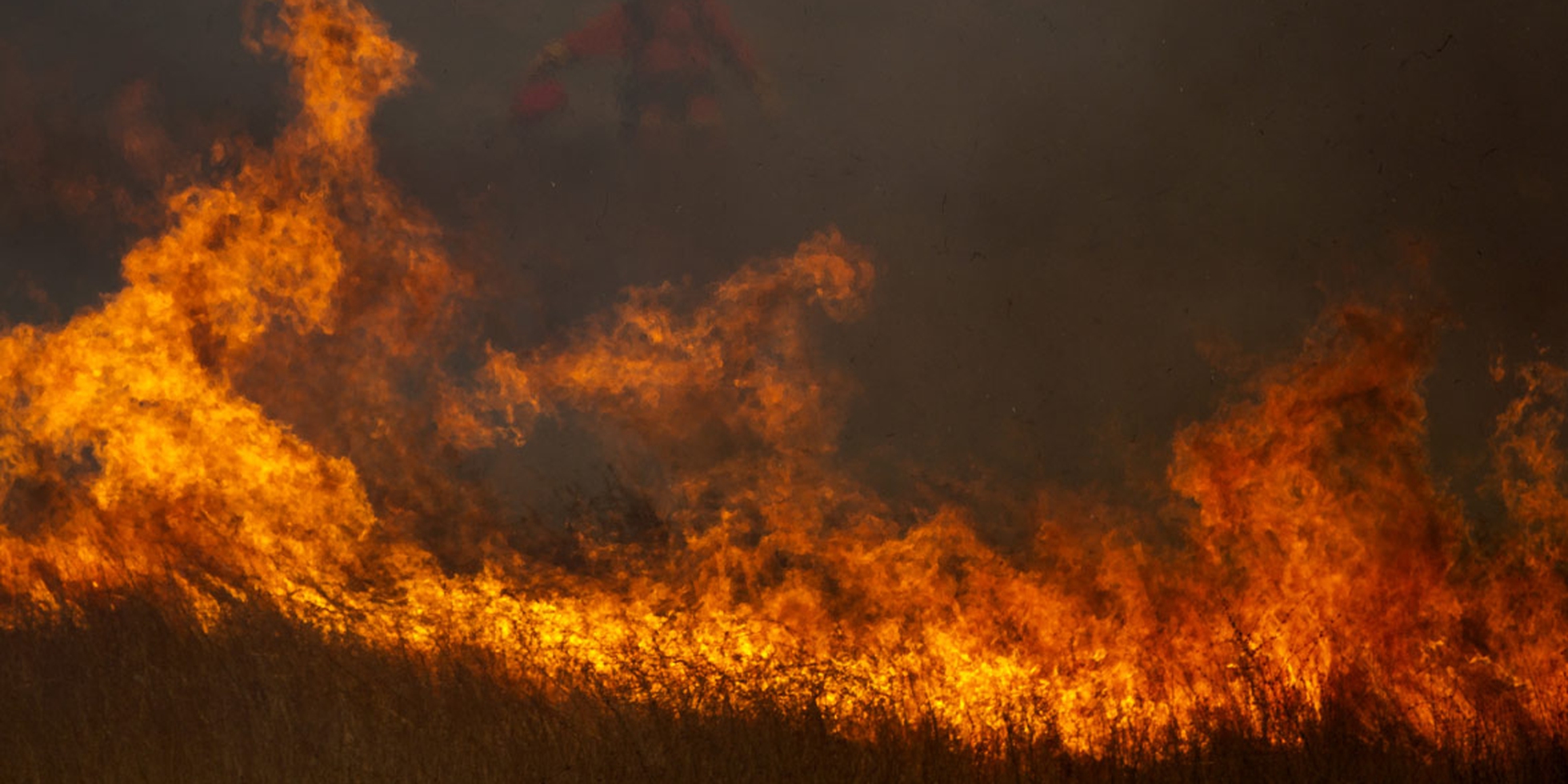 Bill McKibben, American environmentalist, author and founder of 350.org, was one of the first to offer an early warning about climate change 30 years ago. In this interview we deal with the different dynamics at play around climate change and the fight towards a safe and sustainable future.
Thirty years ago, Bill McKibben alerted us to the threat of climate change. In 1989 he published his groundbreaking book, The End of Nature, which was considered the first book on climate change for the general audience. Today, he broadens his warning. Humans have now emerged as a "destructive geological force", he writes in his most recent book Falter. The degradation of the planet's physical systems, that was still theoretical when The End of Nature came out, is now underway.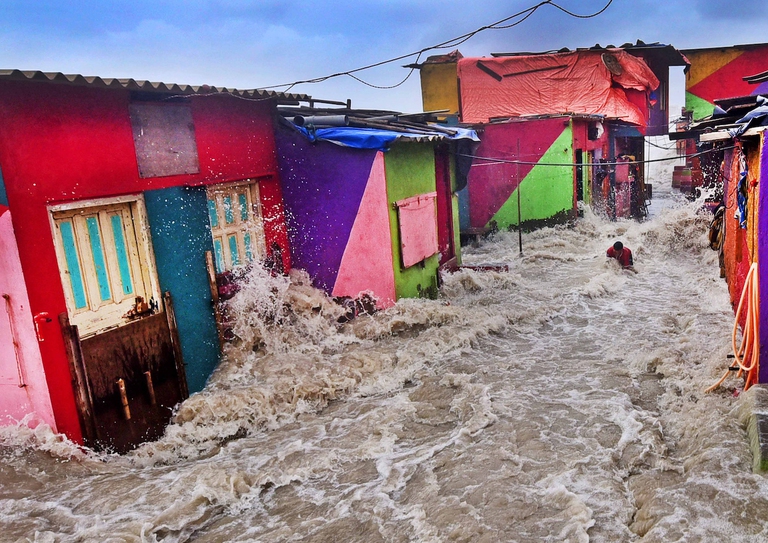 So the question comes naturally. How did we get here?

"Well, human beings have always been small compared to the big forces of the natural world around them," McKibben explains in our interview. "That's sort of part of what it's meant to be human. But some time in the last century that began to change. Humans began to get big very quickly, first with the power to explode nuclear weapons. It was Oppenheimer, watching the first explosion that said, quoting from the Bhagavad-Gita (Hindu scripture), "Now I am become death, the destroyer of worlds". Humans are now, through climate change, reshaping every inch of the Planet. We're melting the greatest ice sheets. We're changing the chemistry of seawater. We're altering the way that the planet's hydrological cycle works. We're shortening seasons, like winter, and lengthening the fire season. We're raising the level of the ocean. You name it. We're now behind it".
Shrinkage: a time of contraction
To use the metaphor McKibben describes in his book, the human game has begun to play itself out and, of course, the size of the board on which we're playing the game is getting considerably smaller. For centuries, humans have spread out, conquering new lands, discovering new territories and often, to do so, they destroyed what was already there when they arrived. Just think about the building of the "New World" and the annihilation of native inhabitants of those lands, when Europeans hit North America on their sailing route to what they thought was going to be Asia. But now, it seems like space is running out. Humans are causing and witnessing a contraction.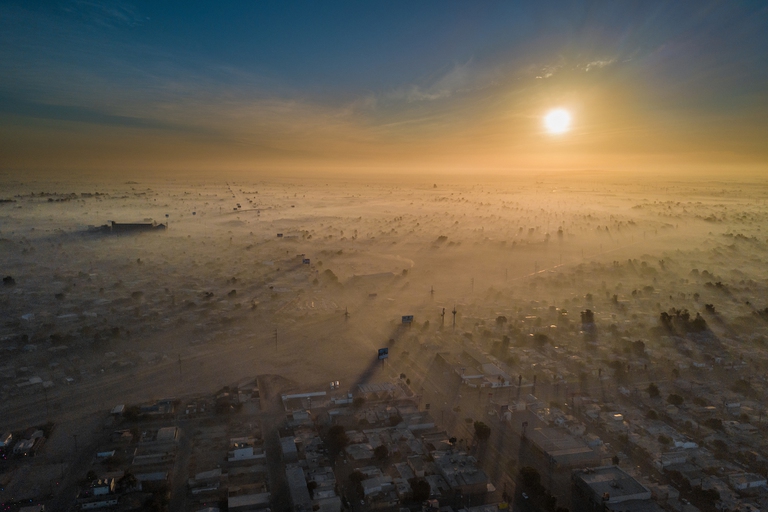 As a consequence of climate change, are we actually shrinking the geographical areas where we, as humans, can live in?

"That's right. We're used to the idea that humans keep expanding into more and more territory. And for most of human history, that has been what we've done," McKibben says. "Now, clearly the opposite is starting to happen. The sea is rising and our coastal cities are becoming harder to defend. Deserts are spreading and it's getting so darn hot in many places that it's pretty clear humans will have to move away from them. Where they'll move is another question. That's why people who worry about war and peace, worry so much about climate change. The UN estimated we could see a billion climate refugees this century. It's just hard to fathom what's going to happen".
Worsening inequality
The worsening impacts of climate change in densely populated regions of the world could see over 140 million people displaced by 2050, "creating a looming human crisis and threatening the development process", a 2018 World Bank report found. These climate refugees would be additional to the millions of people already moving within their countries for economic, social and political reasons, the report warns. It is impossible, in this sense, to look at climate change without taking into account the element of inequality. Inequality will only become exacerbated. "If you looked at the planet right now, the two things that are spiking are the temperature and the levels of inequality, they're the two most remarkable statistical anomalies of our time and they are very related," says McKibben. "Climate change is incredibly unjust. The iron law of climate change is: the less you did to cause it, the sooner and harder you get hit".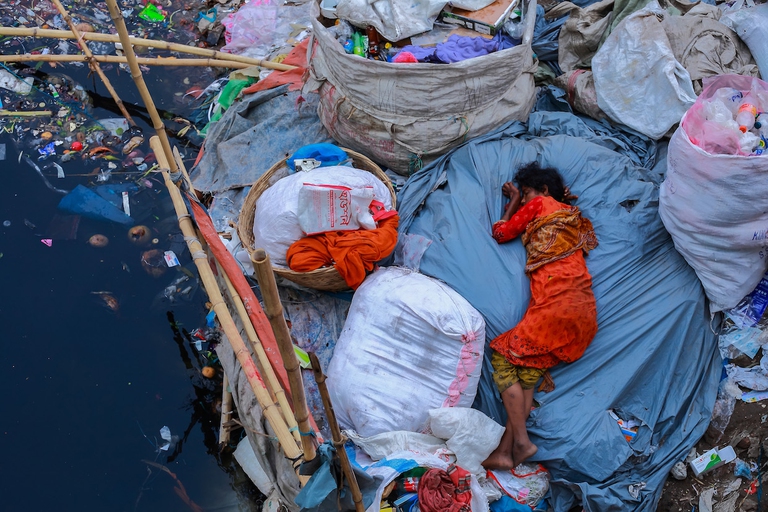 Climate change isn't only about physics
In Falter, McKibben writes that "climate change is a negotiation between human beings and physics and physics doesn't compromise. Past a certain point, there is no more room for maneuver". But climate change isn't only about physics. Extreme weather, worsened by climate change, along with the health impacts of burning fossil fuels, has cost the US economy at least 240 billion dollars a year over the past ten years, according to a 2017 report. On the one hand, the cost of climate change for the world is of 1.2 trillion dollars annually, wiping about 1.6 percent of the planet's GDP each year. On the other hand, the scientific facts of climate change are clear, even the fossil fuel industry has trouble denying those.
So what is the fight really about?
"I think after I worked at The End of Nature, I was convinced that we were in an argument about climate change and we needed more books and papers. At a certain point, it became clear to me that we've long since won the argument, because scientists were in robust consensus about what was going on," explains McKibben. "We'd won the argument. We were just losing the fight because the fight, as you point out, was really about money and the other side in that fight, the fossil fuel industry, had endless amounts of both. So the work of the last ten years has been to building movement that tries to build some countervailing power there and obviously it can't come from money. We'll never outspend Exxon. So it has to come from the other currencies that human beings can work in: passion, spirit, creativity, and sometimes the willingness to spend your body and go to jail."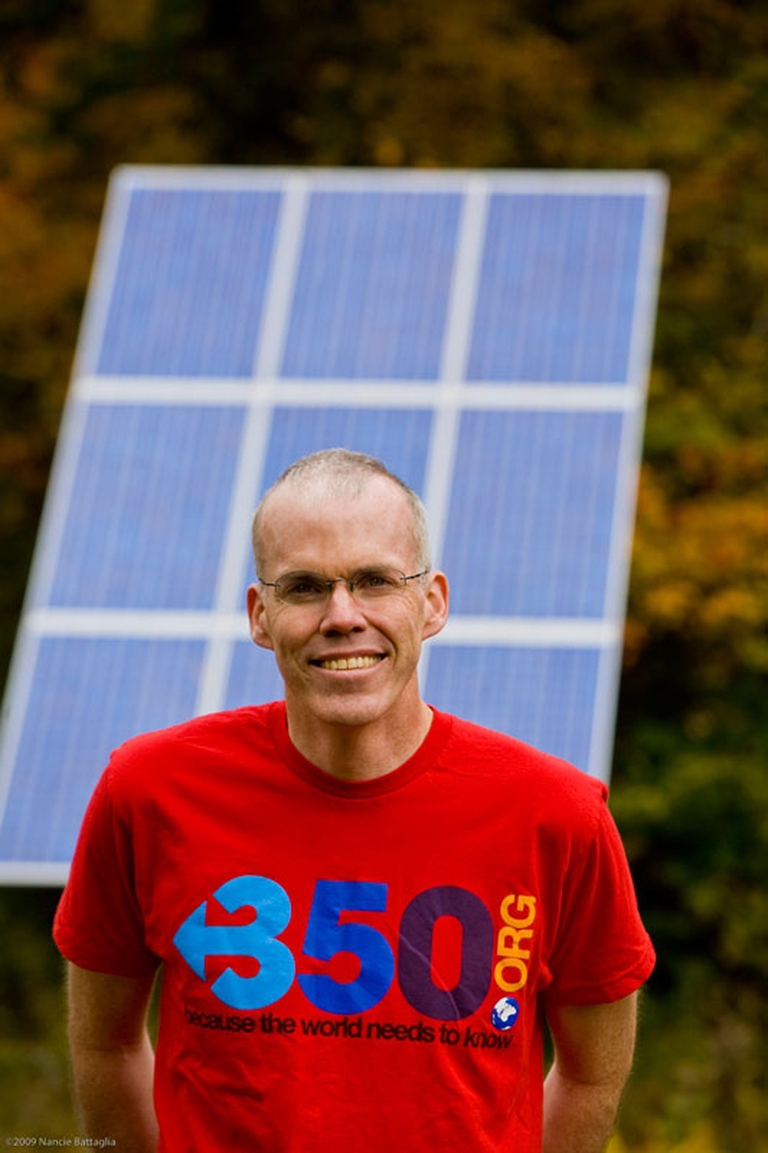 350.org and its battles
The call to action is powerful and urgent. To save the planet and humanity, we have to invest in peaceful mobilisation, in shaping a nonviolent movement. McKibben draws on his experience of founding 350.org, an international environmental organization born in 2008 addressing the climate crisis. Its goal is to end the use of fossil fuels and transition to renewable energy by building a global, grassroots movement. 350 was named after 350 parts per million — the safe concentration of carbon dioxide in the atmosphere. Although 350.org hasn't beaten the fossil fuel industry yet, it has organised demonstrations in every country in the world except North Korea, and it has won many battles.
"The divestment movement that we started six years ago has now passed 11 trillion dollars in endowments and portfolios that are divesting from fossil fuels. Shell and its annual report this year said we had become a material risk to its business. Standing up against fossil fuels began with the Keystone pipeline, and it has turned into a massive movement around the world that fights every kind of new coal miner. We're going to win this fight. The question is, are we going to win it in time?" McKibben asks. "Climate change is a timed test. And I have to say, I think at the moment we're definitely not winning in time. Our trajectory is still impossible. We're going to break the Planet before we can rescue it. And that's why things seem so urgent. But the last month has offered a certain kind of hope, the sight of millions and millions of people, young and old, out on climate strike, is the latest indication that these movements we've been building for a decade are really cresting now."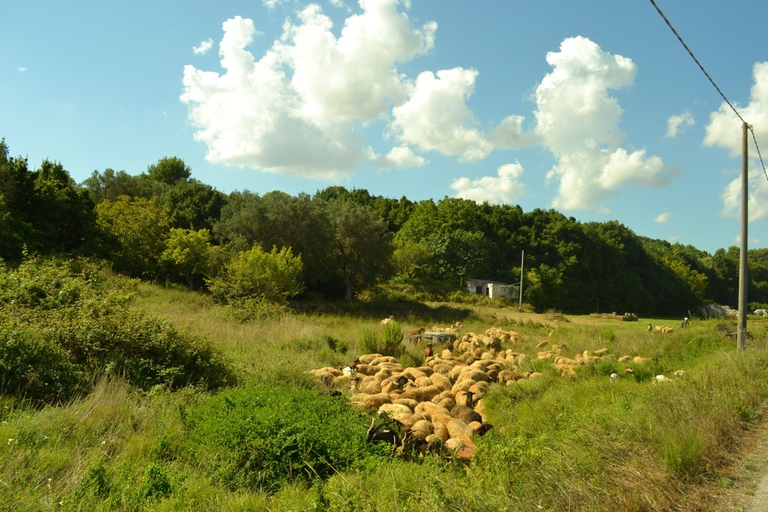 Collective mobilisation versus individual actions
It seems like the only way to fight against climate change and the strong economic and political forces leading the game behind it is to prioritise collective mobilisation. There's been a lot of talk in the past years about what a person as an individual can do in their everyday life to commit to the fight against climate change.
To what degree are individual actions important compared to maintaining a collective mobilization on this issue?

"I think individual actions are really important and I hope that everybody's doing what they can," urges McKibben. "I give hundreds of speeches now via Skype to avoid unnecessary air travel, my house is covered with solar panels, which I'm proud of, but I don't try to fool myself that that's how we're going to make this all work in the end. We're late enough in this game that you can't make the math work one Prius at a time. The most important thing an individual can do is be a little less of an individual and join together with others in building the movements that allow us to really challenge the economic and political status quo".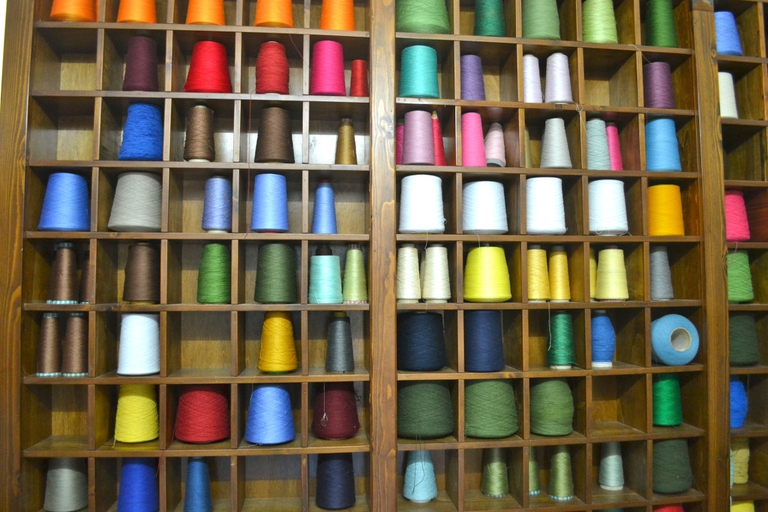 What will the next steps be? 350.org's plan seems to entail an ambitious mission: taking on those banks and financial institutions that are funding the fossil fuel industry and pushing for a Green New Deal in the United States with similar steps around the world.
What will the future look like? Will the movement survive?

"I think it will keep moving forward. It'll keep growing because I think Mother Nature's going to just keep reminding us of what kind of trouble we're in".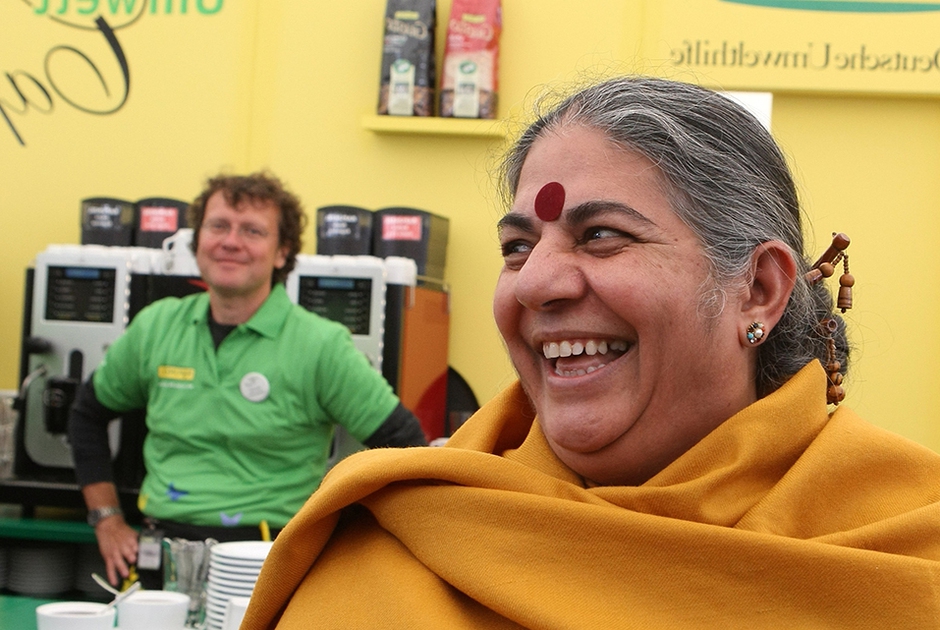 Influential scientist, activist and author Vandana Shiva fights to protect biological and cultural diversity, and against GMOs.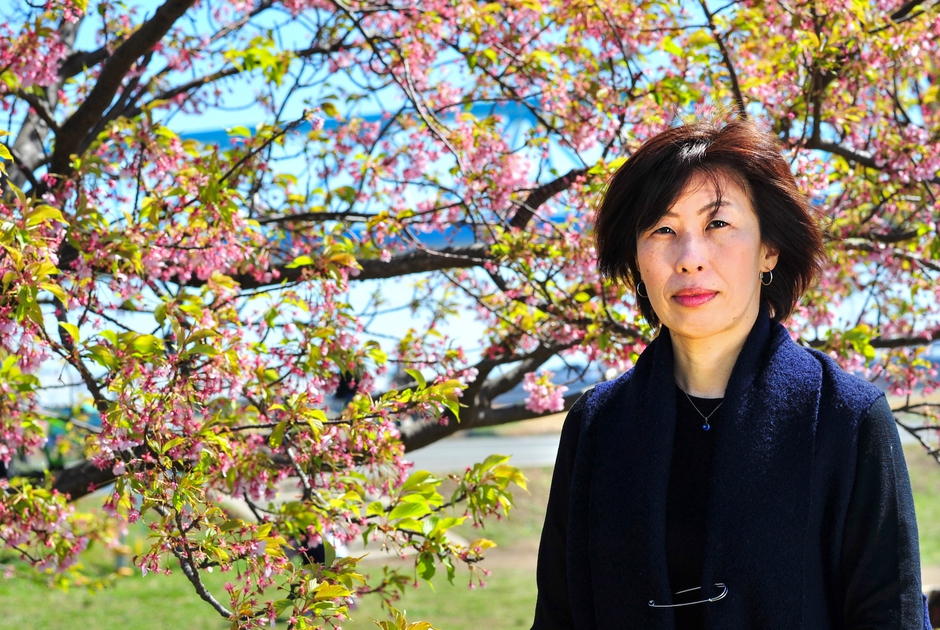 Kimiko Hirata has blocked 13 new coal plants in Japan, but she hasn't done it alone. The 2021 Goldman Prize winner tells us about her movement.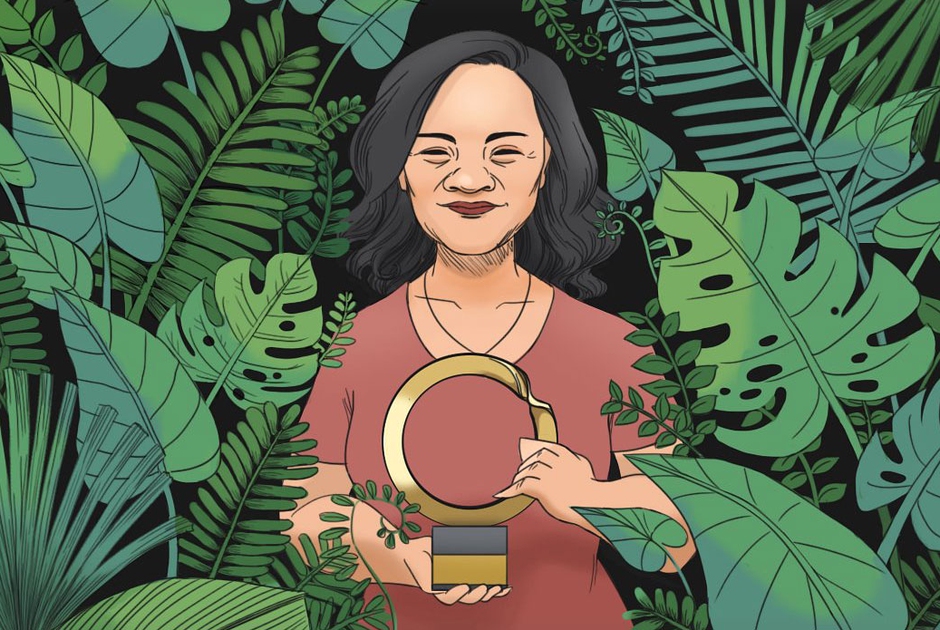 The Goldman Environmental Prize, the "green Nobel Prize", is awarded annually to extraordinary activists fighting for the well-being of the planet.