Animal Rights
Where the animals of the worst zoo in the world will go
The Khan Younis zoo in Gaza, where few animals lived in dreadful conditions, is now effectively closed. Now the survivors are off to a better life.
It's difficult, if not impossible, to rank the sadness of animals living in the zoos around the world. Caged animals are condemned to a life of segregation, despair and boredom that irremediably changes their nature stereotyping their behaviours. However, the Khan Younis zoo in Gaza holds this sad record and was defined by the animal-rights organisation Four Paws "the worst zoo in the world".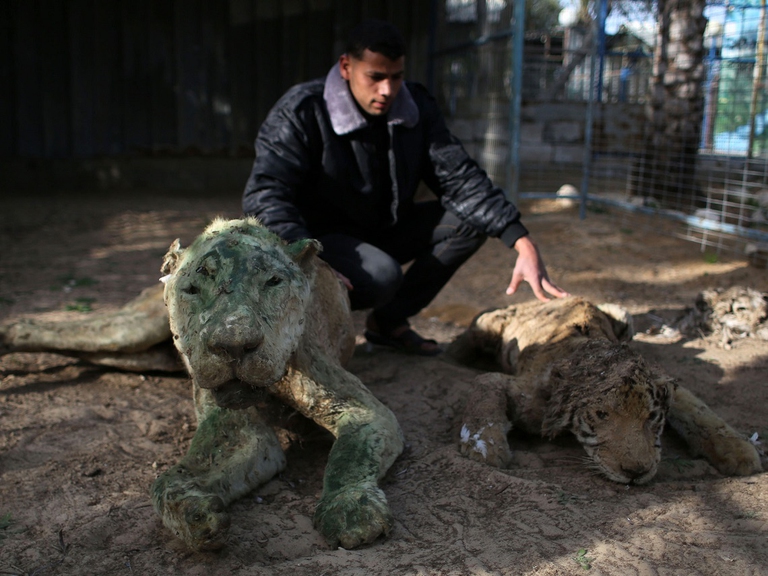 The decline of the zoo
In the last few years the zoo, located in an area hit by the war between Israel and Palestine, has seen a dramatic decline, with a number of animals dying from hunger and thirst. These have then been mummified and put on display, as a sad trace of a glorious past. When it was opened ten years ago, the zoo hosted hundreds of animals. Over the years, however, they've been decimated by hunger, diseases, chronic lack of funds and adequate infrastructure, the Israeli embargo on goods and the almost total lack of visitors.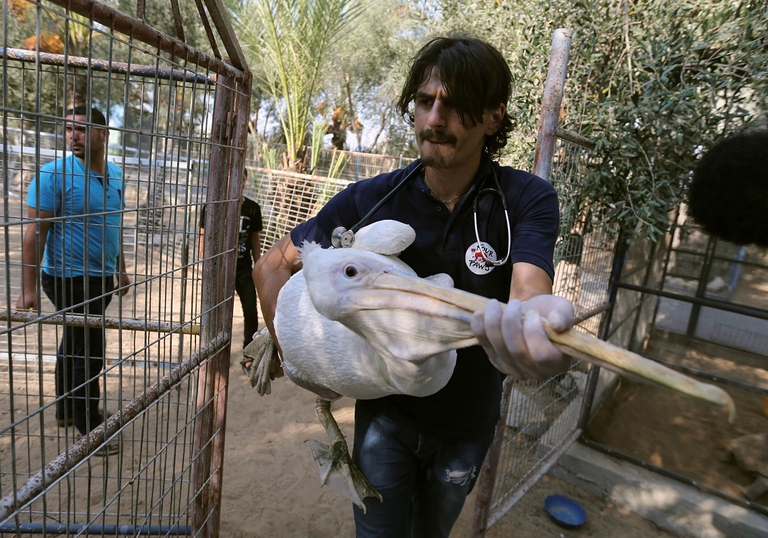 The last survivors have been rescued
In the zoo there were just fifteen animals, including a tiger called Laziz, a porcupine, a pelican, some monkeys, deer and an emu. The surviving animals have been taken to Jordan and other world countries by Four Paws volunteers, while Laziz will be taken to South Africa. "Four Paws has supplied food, water and urgent medicines for the few surviving animals – reads the site of the association – but now we have the opportunity of saving them all".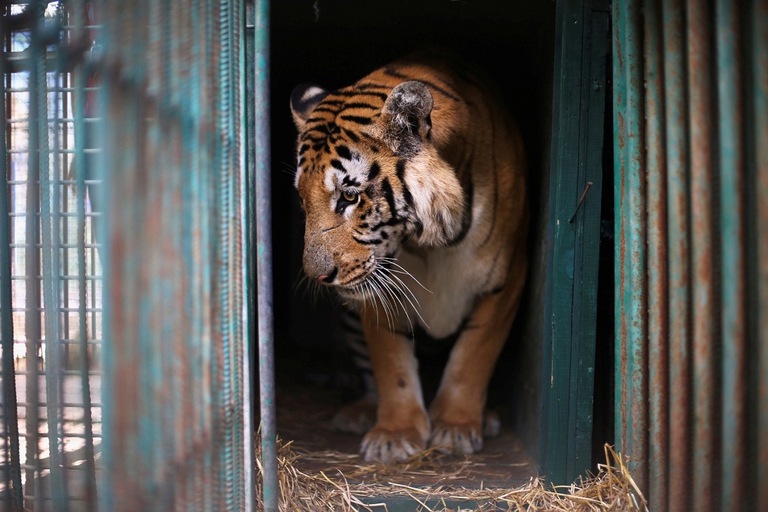 A new life for Laziz
Laziz, the last tiger of Gaza, will be boarded and taken to a natural reserve in South Africa, where it can try to forget the appalling atrocities of the zoo, differently from millions of Palestinian people who are denied to cross the Erez border. "Laziz made a start and went into his transport crate without hesitation – Four Paws wrote on Facebook. – He even seems to behave more calm in the crate now than he ever has in his desolate cage".
Translated by Francesca Clemente

Quest'opera è distribuita con Licenza Creative Commons Attribuzione - Non commerciale - Non opere derivate 4.0 Internazionale.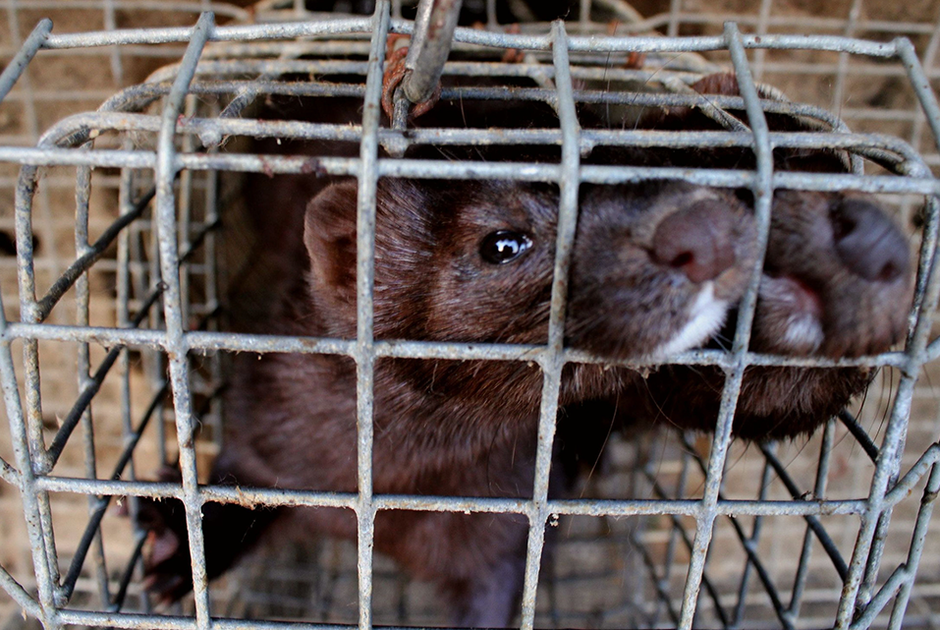 100,000 mink will be culled in Spain after testing positive for coronavirus. Meanwhile, the Netherlands abandons mink farming completely.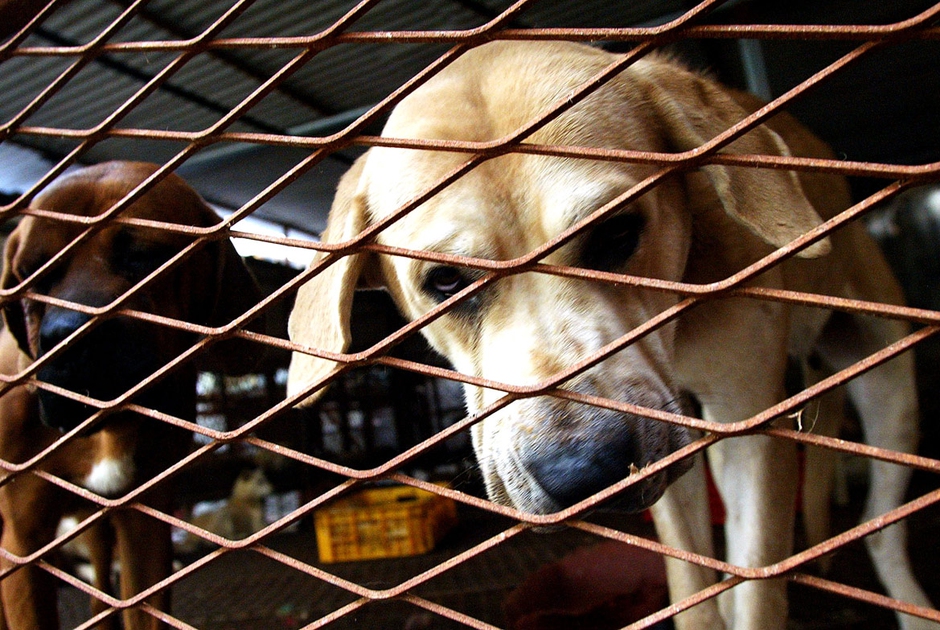 The dog meat festival in Yulin – where ten thousand cats and dogs are butchered – is taking place this year, notwithstanding the coronavirus pandemic.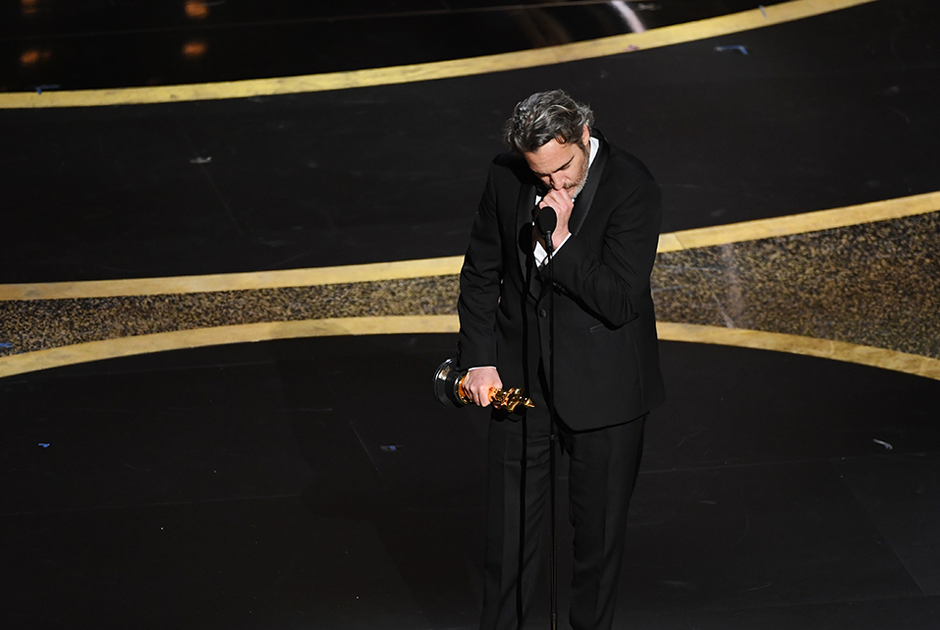 Joaquin Phoenix, who won Best Actor at the 2020 Oscars, reminded us that we need to overcome our egocentric view of the world, and rather choose love and compassion towards others and the natural world.