Oceans
8 June is World Oceans Day, a call to promote gender equality and stop plastic pollution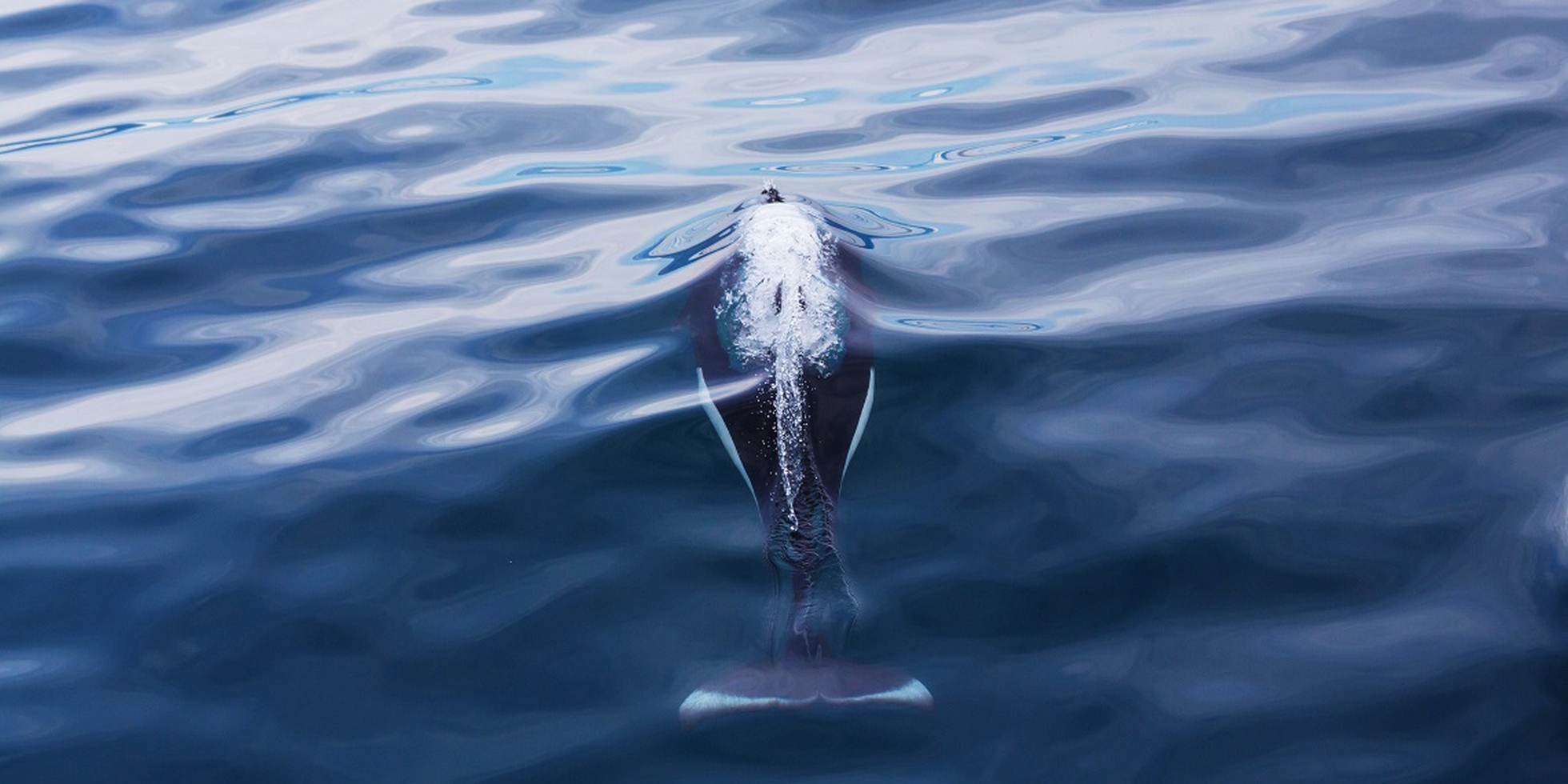 Oceans and seas are in danger: we must reduce our impact on them, including plastic pollution. On World Oceans Day 2019 we celebrate the inestimable value of these precious ecosystems.
Water holds something special yet mysterious, all living creatures contain a lot of water and it covers 71 per cent of the planet's surface. Oceans are the cradle of life on Earth and without them life could come to an end. Yet today water evokes images of death and destruction. Just think of the thousands of people who die at sea each year in the desperate attempt to flee conflicts and poverty, or the "plastic islands" floating in the world's oceans – and this is just the tip of the iceberg.
Why oceans are so important
The endless expanses of salt water, apparently unchanging but never the same, regulate the climate like a giant snowflake, produce most of the oxygen we breathe, provide millions of people with the means to support themselves, are necessary for the production of numerous medicines and are home to incredible biodiversity. In order to celebrate and highlight the importance of this extraordinary heritage, on the 8th of June every year we celebrate World Oceans Day. The celebration was instituted by the United Nations on this day in 1992, in occasion of the Rio de Janeiro Earth Summit.
Gender and the Ocean, World Oceans Day 2019's theme
The 2019 edition of World Oceans Day aims to "promote gender equality in ocean-related activities such as marine scientific research, fisheries, labour at sea, migration by sea and human trafficking, as well as policy-making and management", therefore recognising the social dimension that this ecosystem plays. Gender and the Ocean is this year's theme and helps focus attention on two of the United Nations' Sustainable Development Goals: number 5 which aims to achieve gender equality and empower all women and girls and number 14, which seeks to conserve and sustainably use the oceans, seas and marine resources for sustainable development.
Clean our ocean, a call to fight plastic pollution
The 2018 edition's slogan and theme was Clean our ocean, chosen to highlight how the health of these ecosystems is endangered by the pollution, especially in the form of plastic, they face. The oceans take care of us offering us precious ecosystem services and it's our responsibility to take care of them. In truth the expression "taking care" might seem offensive to the oceans, primordial environments that exist since the dawn of time, instead the objective should be to substantially reduce our impact on them and on the planet in general. The United Nations' commitment is focused on preventing plastic pollution, one of the main threats to marine habitats, and encouraging solutions for a healthy ocean. Last year the first Children's Clean Ocean Summit also took place at the UN's Vienna headquarters on the 22nd of June.
"Everyone needs to play a part. You can make a difference today – and every day — by doing simple things like carrying your own water bottle, coffee cup and shopping bags, recycling the plastic you buy, avoiding products that contain microplastics and volunteering for a local cleanup." (António Guterres, UN Secretary-General)
Ocean plastic pollution
It is estimated that eight million tonnes of plastic end up in oceans every year. This plastic waste gradually breaks up into smaller pieces, becoming microplastics, and is assimilated by many marine organisms, entering the food chain (including of humans who consume fish). According to a study published last year in Proceedings of the National Academy of Sciences last year, up to 90 per cent of seabirds have plastic in their guts.
Not just plastic, other threats
Oceans' health is seriously threatened, directly and indirectly, by human-related activities not only because of pollution, but also due to climate change, overfishing, unsustainable aquaculture practices and the introduction of alien species. The huge amount of greenhouse gases is causing a rapid increase in ocean acidification. This phenomenon could increase by 300 per cent by the end of the century, says the London-based Royal Society. According to research this is a threat to the planet's biology equal, if not greater, than climate change. Currently, less than 4 per cent of oceans are safeguarded as protected areas. Yet preserving oceans would have great advantages, both environmental and economic.
Translated by Camilla Soldati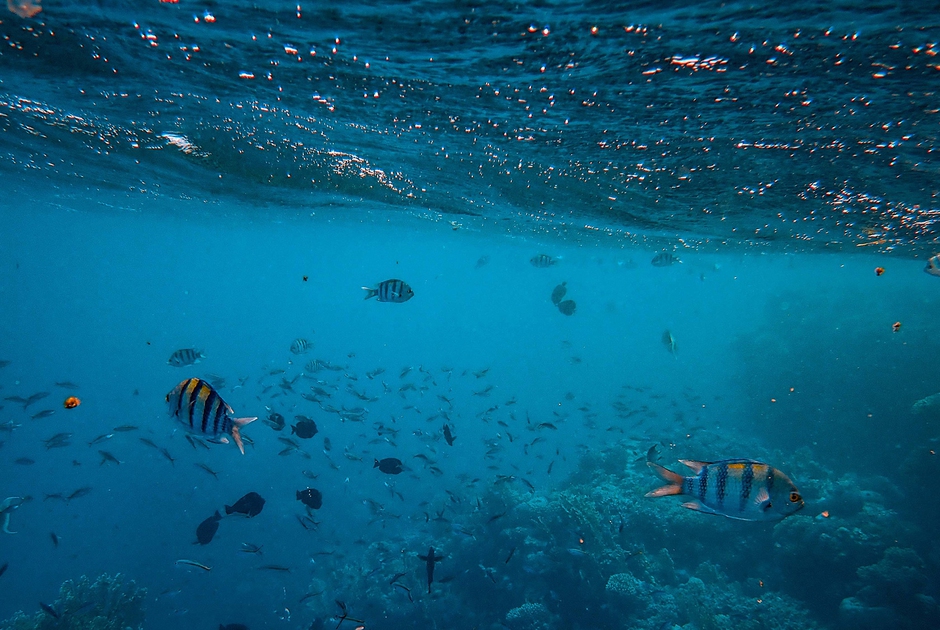 The United Nations has launched a major international alliance for ocean science, undertaking a mission close to all our hearts.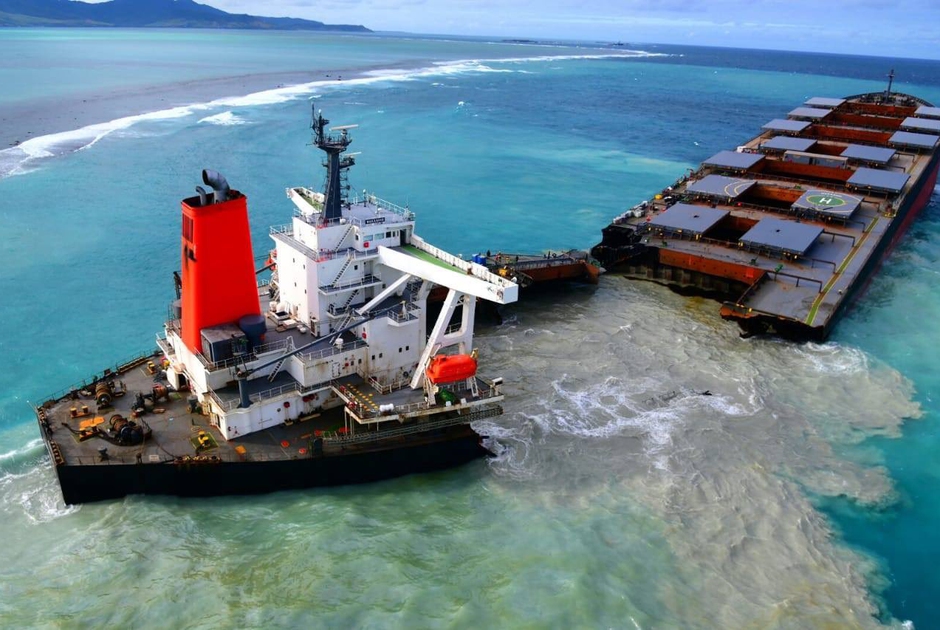 The cargo ship that ran aground off the coast of Mauritius on 25 July, causing incalculable damage, has split in two and its captain has been arrested.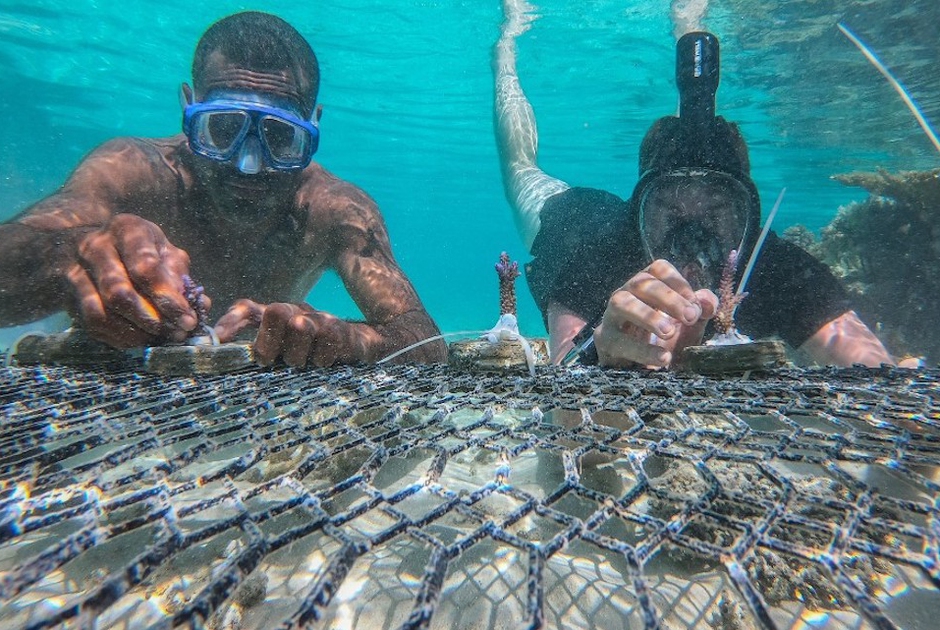 The largest coral reef in the world is severely threatened by climate change, but researchers are developing strategies that could contribute to saving the Great Barrier Reef.