Oceans
Pete Ceglinski. Even a single Seabin can turn the tide on plastic pollution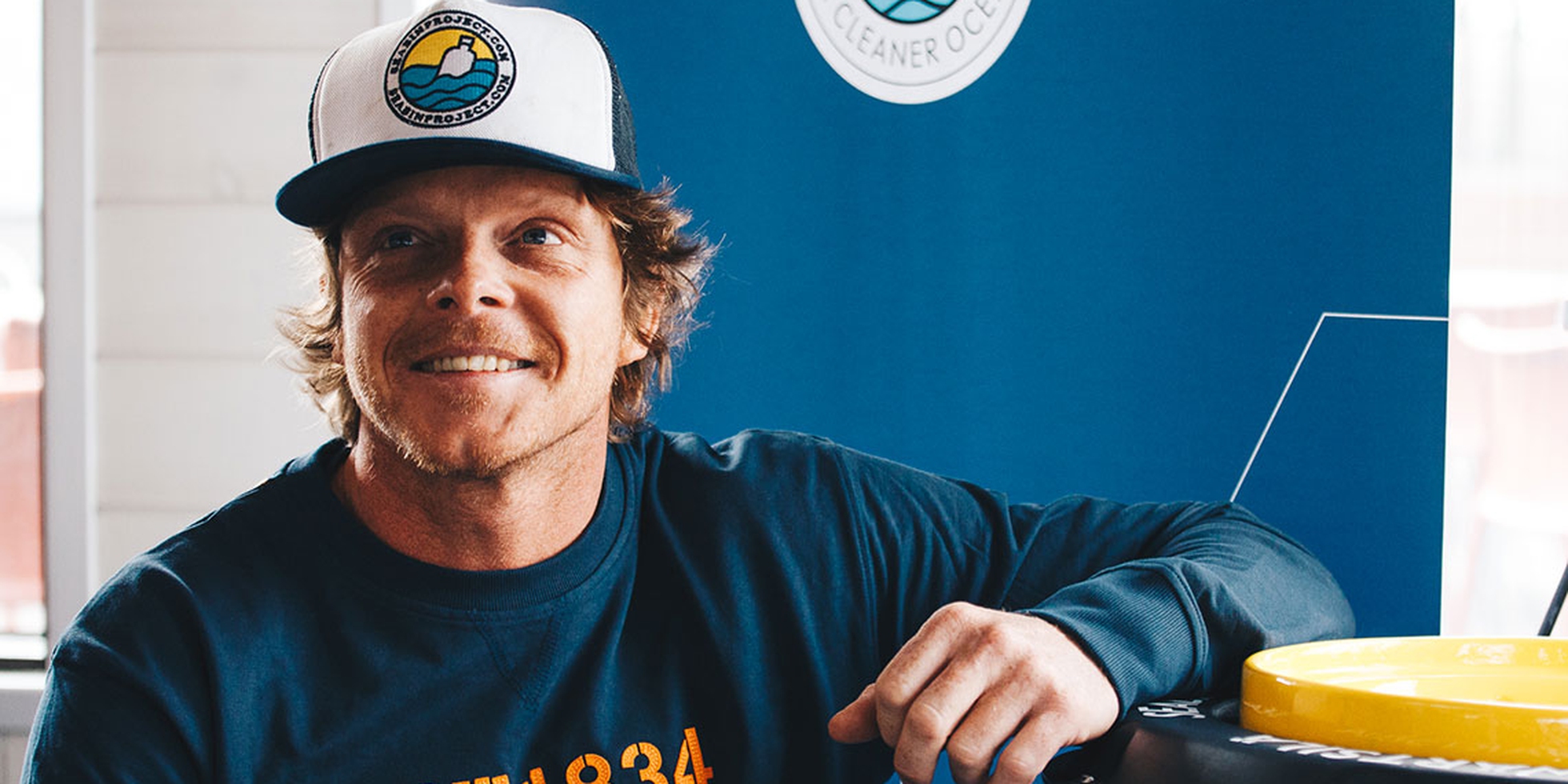 Seabin, the device that removes floating waste, has sent ripples all over the world thanks to its simplicity and effectiveness. We speak to Pete Ceglinski, Seabin Project's CEO, who has dedicated his life to cleaning ocean plastic.
A visceral passion for the sea unites Pete Ceglinski and Andrew Turton, both Australian, motivating them to change their lives in the name of cleaning the oceans from plastic so that future generations may continue enjoying their beauties, perhaps sailing, diving or riding waves on a surfboard like they love doing. This type of pollution is so acute that the amount of plastic in the sea will exceed that of fish by 2050 according to the Ellen MacArthur Foundation. At the age of 35 Ceglinski, a former product designer and boat builder, and Turton, who was 38 years old and also worked in the nautical business, left their jobs to develop Seabin, a device that sucks in and collects floating debris (you can find out how it works here), including microplastics. Effective especially in ports and marinas, where waste accumulates, it can capture over 500 kilos of trash per year.
The Seabin Project reaches Italy
"If we can have rubbish bins on land then why not have them in the water," this is the intuition that led Turton to come up with the idea seven years ago. The adventure with Ceglinski, Seabin Group's CEO, started in 2014 and following a crowdfunding campaign that raised over 260,000 dollars and a viral video with more than 350 million views on Youtube and social media, the Seabin V5 was tested in marinas in Europe and the United States to then be launched on the market at the end of 2017. Up to now, Seabin Project has received sales enquiries for 6,000 units in 77 countries. Ceglinski and Turton's invention has now reached Italy thanks to the LifeGate PlasticLess project, which aims to position as many devices as possible to clean the Mediterranean Sea from plastic waste which, integrated with that collected in other parts of the world, can be reused to create new products.
A holistic approach to cleaning the oceans from plastic
Seabin Project isn't just a bin that cleans ocean plastic, but an internationally-minded startup with a holistic approach to the problem of plastic pollution, the Whole Solution Strategy. The goal isn't only removing waste but reducing the amount that reaches the oceans, for example contributing to better understanding what the effects of plastic pollution are on people and ecosystems by collecting data for scientific research. Another fundamental brick is promoting more sustainable behaviours, especially working with young people by developing educational tools: Seabin Project's Global Ambassador Programme has already involved over 4,000 students. Ceglinski, who has recently become a father, feels strongly about the importance of education. He told us history, what motivates him in his plight to clean the oceans from plastic and how Seabin is contributing to this mission.
Your love for the ocean is evident in your passion for free diving, surfing, scuba diving and stand up paddle boarding. How have you personally experienced the worsening of ocean plastic pollution over the years?
I've spent time surfing in the Indonesian Mentawai islands. It was there that I saw plastic pollution escaping into rivers and making its way out to sea. Additionally, there was a huge amount of plastics washed ashore from the tsunami (caused by an earthquake in 2010, editor's note). Over the years I've also witnessed the amount of ocean plastics in the Mediterranean Sea increase. 
The Seabin V5 already removes microplastic particles from 2 to 5 millimetres in diameter and you're prototyping a filter for microfibres, which are a type of microplastic. When will be ready and how will it improve the device?
I think the microfibre filter will be ready for commercial use mid-2019. It will improve Seabin's positive impact on the environment by extracting microfibres from our waterways. Whilst it won't solve the issue of microplastics entering our waterways and the amount the Seabins will intercept isn't large, it's a great step in the right direction.
Seabin V5 trials took place in Europe and the United States. By the end of this year, how many countries do you expect will have the devices? Are you excited about their debut in Italy?
Currently we're working with twenty countries to have Seabins installed, by the end of 2018 we can improve on this. It's a huge challenge to supply them around the world that comes with increased risks. We're extremely excited that Seabins are going into Italian marinas and hope that the rest of the world pays attention and starts to follow suit.
What do you think the Seabin Project's potential is in terms of becoming part of a circular economy model?
I think Seabins can play an important role in the circular economy of plastics. If eight million tonnes of plastic enter our oceans each year and this lasts forever, then it's only common sense to intercept, capture and reuse these. Did you know that recycling it creates less CO2 emissions than using virgin plastics?
One of Seabin Project's pillars is the Whole Solution Strategy. The global network of Seabin V5s allows you to collect a lot of data, how does this contribute to scientific research?
Right now, we're developing a share programme for high profile non-profits to take ownership of a Seabin for a period of six to twelve months. During this time, the custodian will collect real time data on the amount of floating debris in our waterways.
Your holistic approach begins with teaching future generations to become environmental stewards. How are you developing the Global Ambassador Programme and as a father, how do you experience the role of education first-hand?
We started the educational programmes by developing basic lessons on ocean plastics and litter, then we had schools and youth clubs visit Seabins onsite and interact with them. From there, due to increasing interest we developed educational and scientific lessons. As a newly made father, and even before as an adult I felt a responsibility to not blame others for the floating debris in the water and to take action myself. To lead by example. To see kids super interested in the issue of ocean plastics is awesome, with the right guidance, we can shape this next generation into being much more responsible and aware of its actions regarding the environment and others.
What would you say to the many people out there who care about environmental issues but feel powerless in making an impact?
Go for it and feel proud of being an action taker. One small action replicated by many brings change. Also, that one small action may feel insignificant, but it makes a difference to something or someone. "It's just one straw," but think what would happen if two billion people said so.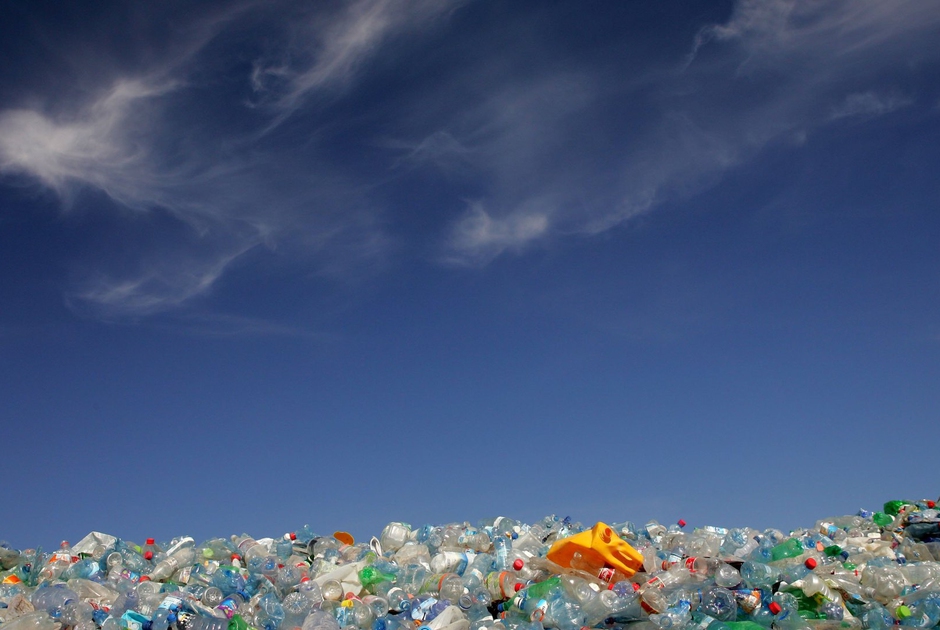 Plastic pollution is airborne too. Microplastics are being carried across continents by the wind, as a recent study reveals.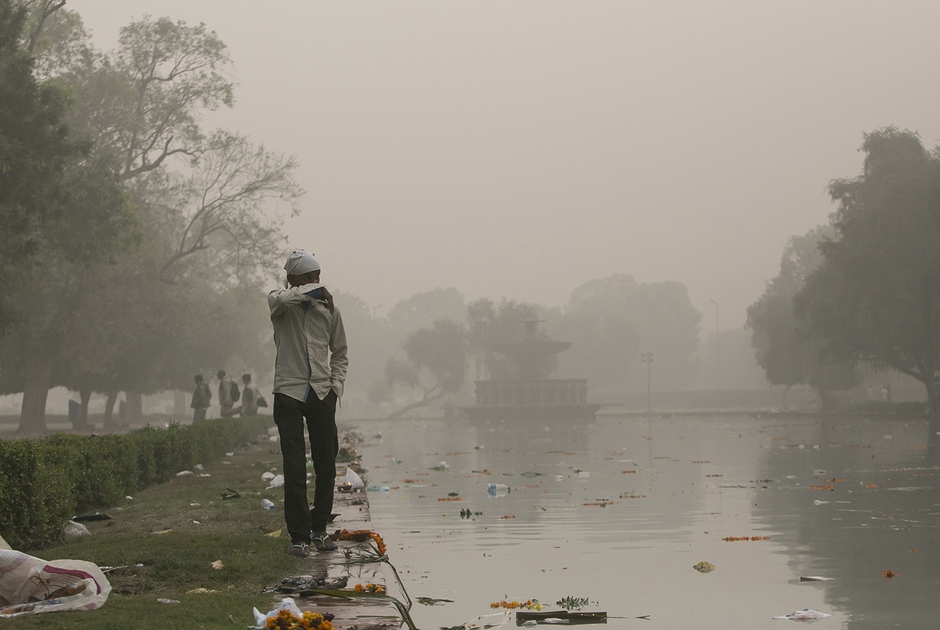 Levels of particulates in New Delhi in 2020 were once again far above safety thresholds, with extremely serious health consequences for its citizens.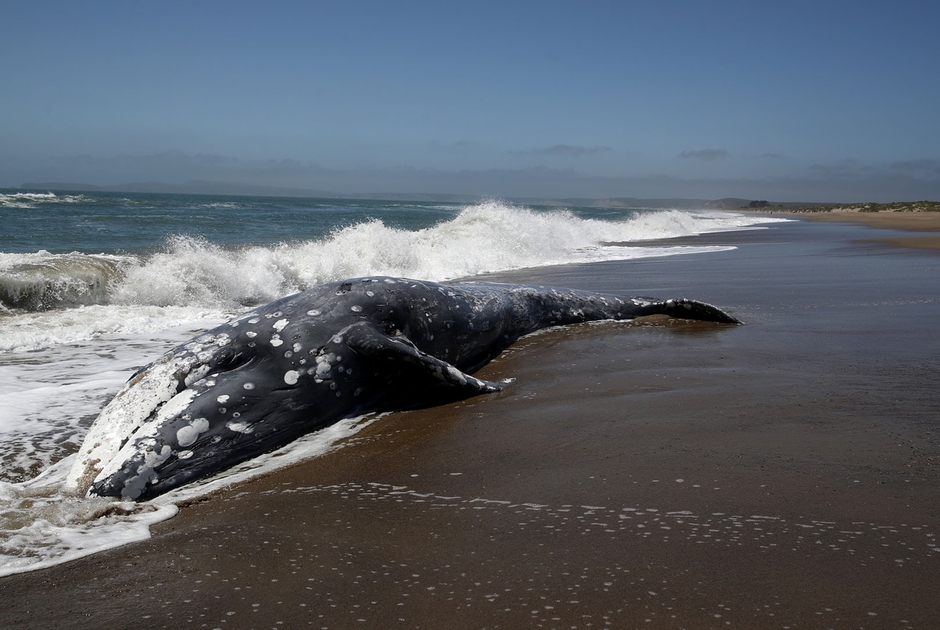 The decline in grey and humpback whales in the Pacific and Atlantic Oceans has been traced to food shortages caused by rising ocean temperatures.