How to resole your shoes with natural materials, and for free
From 15 to 31 March bookings are open to resole your casual footwear with the N-Oil compound, one of Vibram's latest innovations.
Performance can go hand in hand with sustainability. In fact, it must. Vibram, the leading sole manufacturer for sports footwear, is driven by this philosophy. For several years, the company has allowed customers to resole their shoes, personalising them and making them last longer. Until recently, this option was especially popular among outdoor and sports enthusiasts, but it is now available for urbanites too.
The Virtual Sole Factor Mobile Lab's new stop
In June 2015, while Milan, in Italy was living its Expo frenzy, Vibram launched the Sole Factor project. Anyone could bring their footwear to the company's 110-square-metre truck where a team of designers and technicians would suggest the most suitable Vibram sole, which would then be mounted by expert cobblers using state-of-the-art materials and machinery. In less than 24 hours, the shoes – transformed and personalised – were ready to begin their new life. After this successful trial in Milan, Sole Factor travelled across Europe to share and test Vibram technology with people all over the continent.
The lab kept running during the pandemic, reinventing itself in a digital format as the Virtual Sole Factor Mobile Lab. To take part, users simply register on Vibram's TesterPlace platform. Once the request has been received, Vibram's team of experts gets in touch with the customer to assess their needs and evaluate the technical feasibility of resoling. The shoes are then picked up by a courier, resoled and re-delivered. The entire operation takes place free of charge: the only, very important, requirement for users is to become "Vibram testers" and provide feedback on the product through a survey.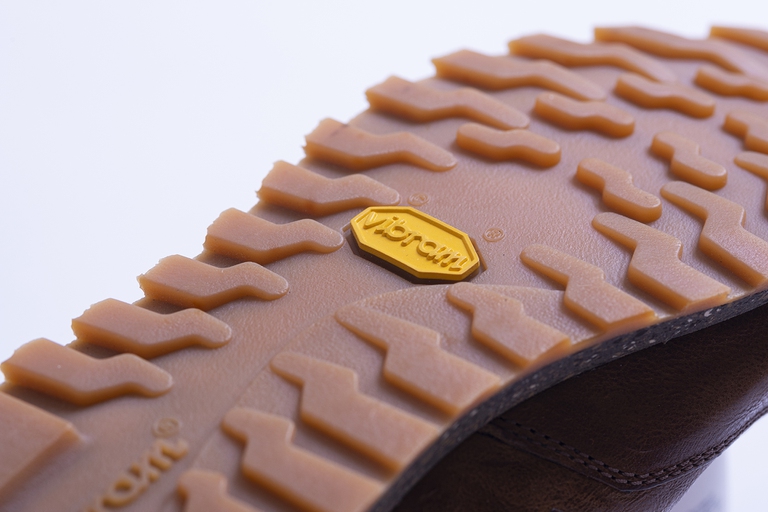 Vibram N-Oil compound, ideal for travelling and everyday wear
Following the success of a series of opportunities aimed at sharing the Megagrip Litebase technology with mountain bikers and trail runners in the autumn of 2020, between Monday 15th and Wednesday 31st March 2021, the Vibram truck will travel virtually through the world of urban footwear, offering its footwear customisation service to a wide audience. The number of places is limited, but even those who don't manage to book in time will receive a discount coupon to personalise their shoes at a Vibram-accredited store.
Several types of soles made using the N-Oil compound, one of Vibram's newest innovations, are available for sneakers, boots and derby shoes. This material's grip and performance features make it perfectly suited for day-to-day activities, walks and other light outdoor activities. N-Oil was also designed with a special focus on environmental sustainability, as the material is made from over 90 per cent natural ingredients and is completely oil-free. "The plant-based pigments, extracted without using solvents or chemicals, are particularly significant," explains Chiara Versari from Vibram's R&D department. "Alternatively, the plants themselves can be dried, ground up and used in the material. Specifically, we employ madder, reseda and indigo, as well as charcoal from processing waste". These natural ingredients, rediscovered and reinterpreted through modern technology, now enhance soles' quality and minimise their environmental impact.
Translated by Patrick Bracelli

Quest'opera è distribuita con Licenza Creative Commons Attribuzione - Non commerciale - Non opere derivate 4.0 Internazionale.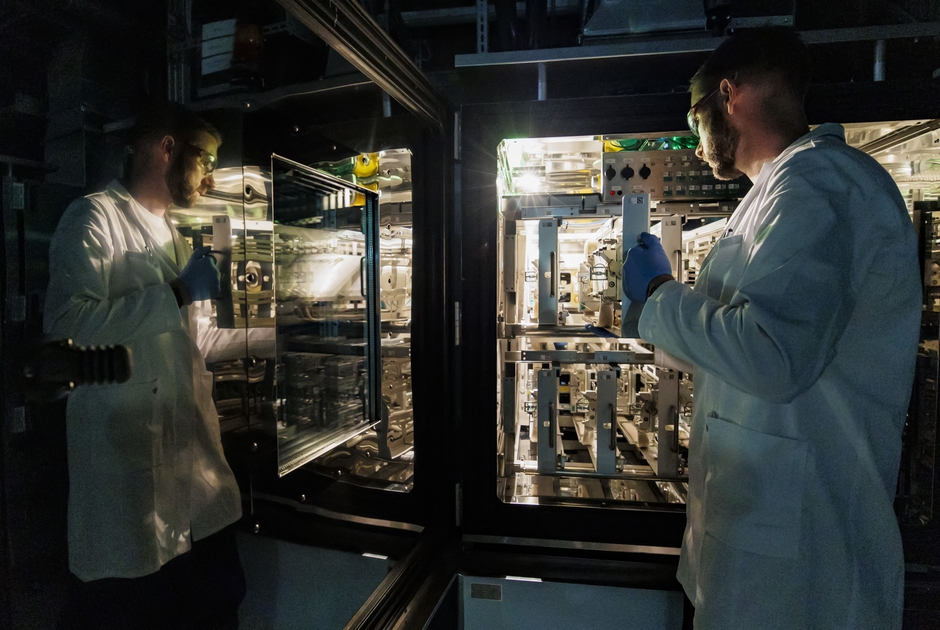 Agreement between EU Parliament and Council on sustainability targets for batteries, covering the whole value chain from extraction to disposal.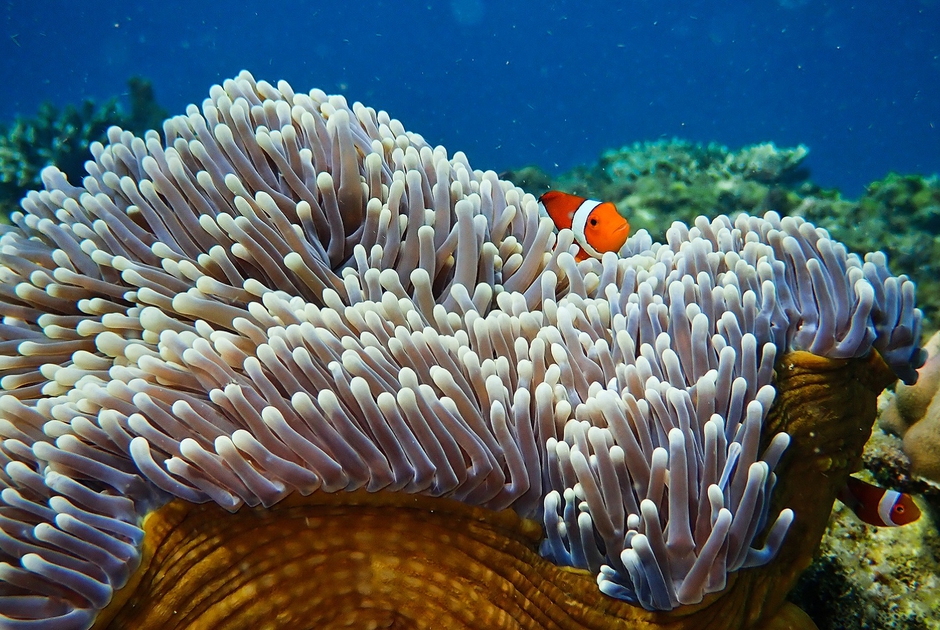 An artificial intelligence has been programmed by Exeter University researchers to monitor the health of coral reefs by studying their sounds.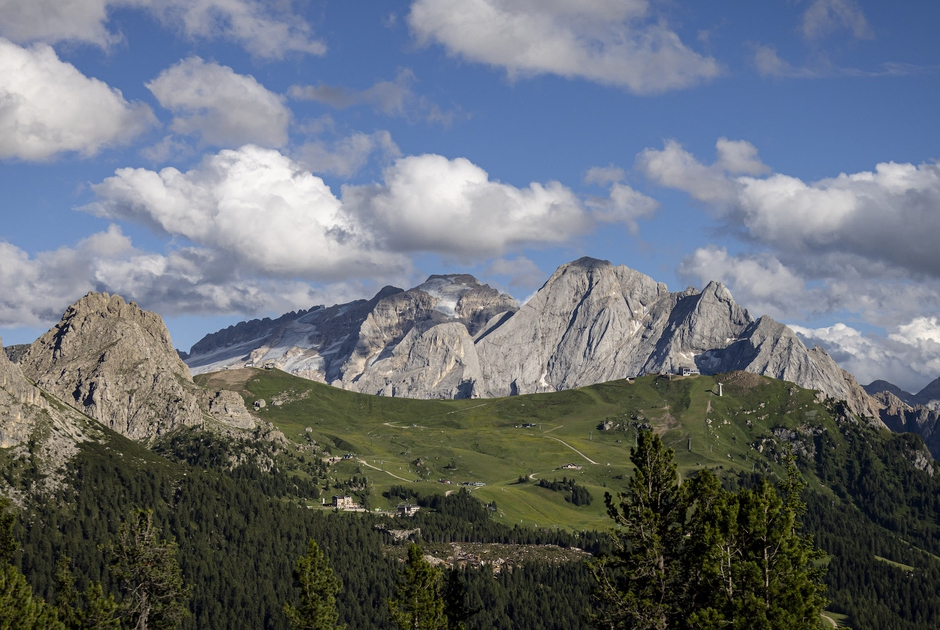 A study published by Science tells us that even if the most ambitious climate targets are met, half of Earth's glaciers will not survive.