How Piet Oudolf, master of spontaneous gardens, became the best landscape designer in the world
Renowned as the mind behind The High Line's green spaces in New York, landscape designer Piet Oudolf is considered the father of spontaneous gardens such as Milan's Library of Trees.
Piet Oudolf, born in 1944, is the best known landscape designer in the world, also praised by ecologists for his contribution to safeguarding biodiversity. Oudolf designs gardens primarily using perennial grasses and herbaceous plants inspired by the way in which they grow in the wild. In these oases, artful changes in colour remain as beautiful as paintings throughout every season.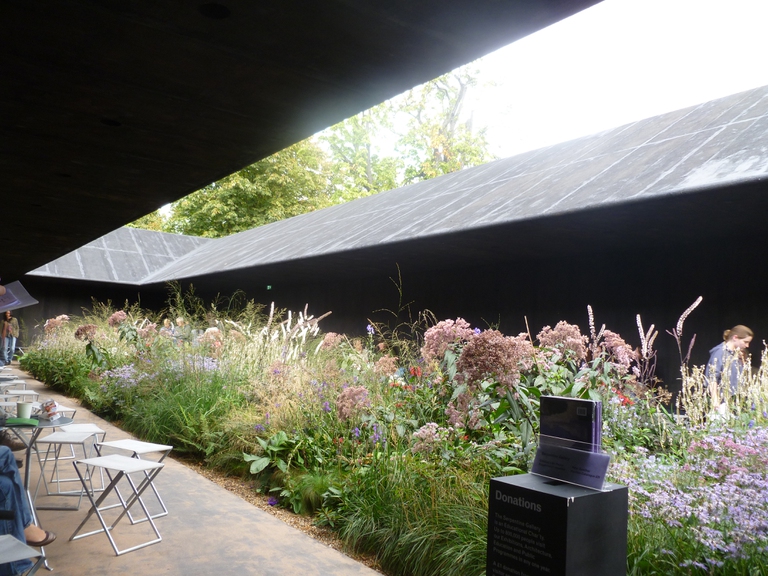 Piet Oudolf's plant nursery in Hummelo
The landscape designer's experience with plants began in 1982 when he moved to Hummelo, a small village in the west of The Netherlands, with his wife Anja. Here they created a nursery filled with thousands of perennial plants, testing their resistance and observing the changes in colour during the course of the seasons.
"From that moment onwards I began to choose plants that I thought might have potential; either to create a new colour, or because they had better qualities – writes Oudolf –. This process led to a large number of good and reliable selections, all well-known today in the world of plants for their specific character, beauty or use in gardens".
[vimeo url="https://vimeo.com/81833686 "]
The theory of spontaneous gardens
Oudolf has radically redefined what gardens and public green spaces can be: natural and spontaneous, without fixed schemes and distant from the aesthetics of ornamental plants and traditional models. "A successful garden is a subtle balance between form and movement. It should seem natural and spontaneous, but never out of control".
Five Seasons, a documentary by Thomas Piper that premiered in October 2017 at the Milano Design Film Festival, immerses spectators in Oudolf's work and creative process. From fascinating abstract drawings to theories about beauty and the ecological implication of his ideas. The film also follows Oudolf as he designs and installs a new garden for Hauser & Wirth Somerset, a gallery and arts centre in southwest England, which he considers his masterpiece.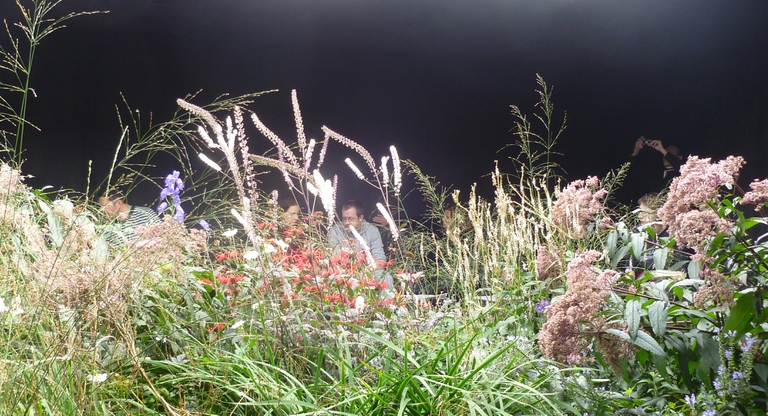 "For me, garden design isn't just about plants, it's about emotion, atmosphere, a sense of contemplation. You try to move people with what you do. You look at this and it goes deeper than what you see," Oudolf states.
The landscape designer finds artistic inspiration everywhere, in nature and in the history of art, from desert wildflowers in western Texas to postindustrial forests in Pennsylvania, and in the works of painters who imagined and painted gardens, such as Claude Monet. For example, the creative freedom and seasonal changes of the garden in Hummelo, where he still lives with his wife, are a work of pure poetry with the passing of the seasons.
Projects for public green areas
In the 1980s Oudolf founded Future Plants, a company specialised in the selection, cultivation, reproduction and protection of plants with all the necessary qualities to embellish and make them suitable for use in public green spaces. "Plants for landscaping and public green should be beautiful and attractive, not troublesome and must be reliable. When that plant also attracts insects, butterflies and birds, it's a truly ideal plant," he explains.
Oudolf designed the green spaces of The High Line and Battery Park in New York, in addition to dozens of others around the world: from the Lurie Garden in Chicago's Millenium Park and Toronto's botanical garden, to the landscaping of Peter Zumthor's Serpentine Pavilion in London and the "Giardino delle vergini" at the 12th Venice Architecture Biennale.
The Library of Trees in Milan
Oudolf was also involved in the Library of Trees project in Milan. This public park, the third-largest in the city centre, was developed by Inside Outside, designer Petra Blaisse's Amsterdam-based studio. Linear paths, circular forests and irregular fields make up the three sections of the park, completed in 2018. Oudolf was in charge of the final one: a spontaneous garden where grasses abound.
Read more: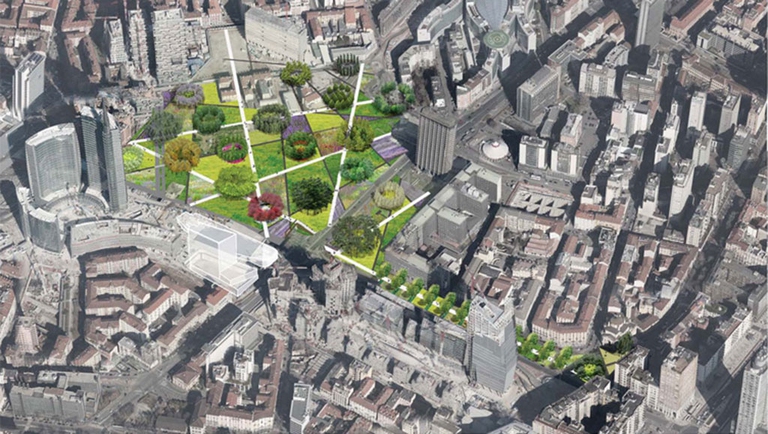 The close connections between nature, culture and the city are at the heart of public green areas. These represent true oases of biodiversity, improving the microclimate and quality of life for people living in urban areas.
Featured image: the Lurie Garden in Chicago's Millennium Park , designed by Piet Oudolf © Esther Westerveld/Flickr
Translated by Patrick Bracelli

Quest'opera è distribuita con Licenza Creative Commons Attribuzione - Non commerciale - Non opere derivate 4.0 Internazionale.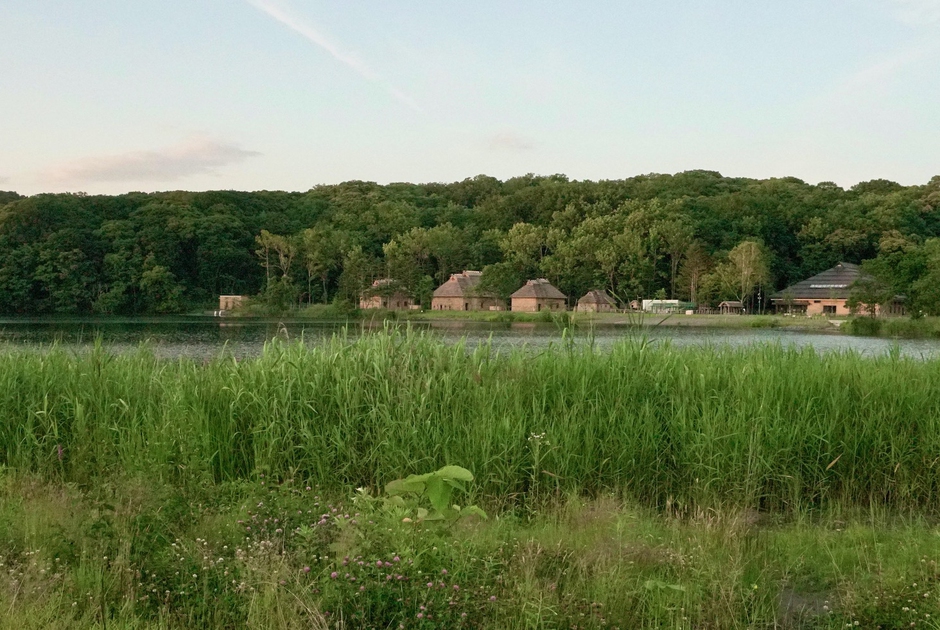 Niseko, Toya-Usu and Shiraoi are three Hokkaido destinations for travellers who want to feel close to the communities they're visiting.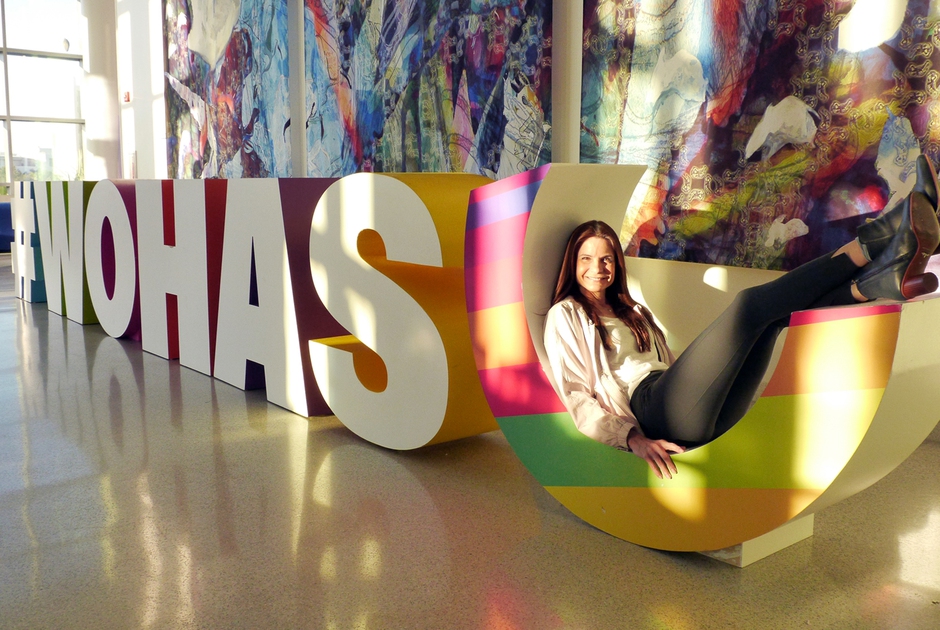 We talked to World Happiness Summit organiser Karen Guggenheim about the connection between the planet's health and our happiness.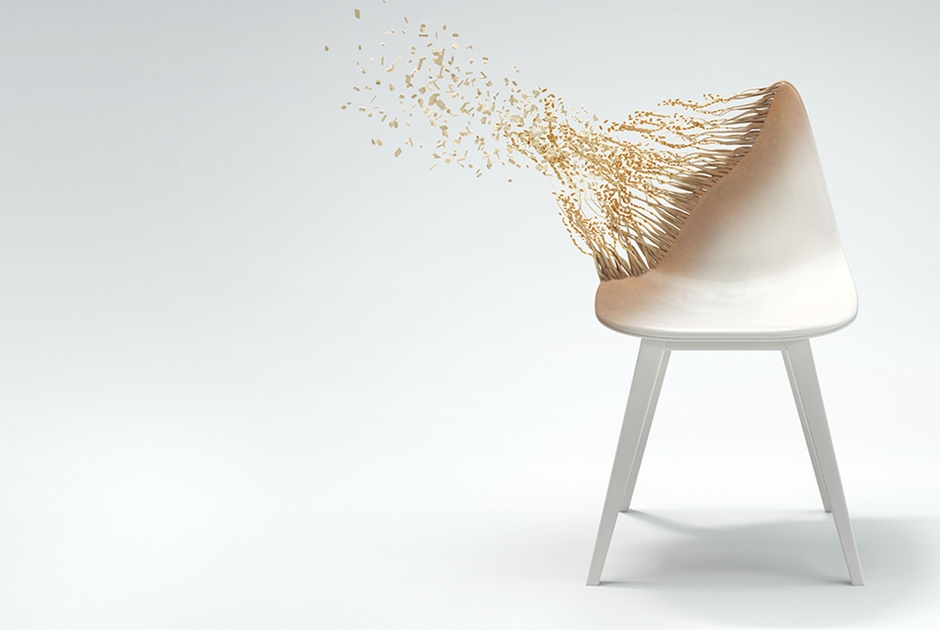 The new generation of high-performance wood materials offers unexpected hi-tech possibilities to the worlds of design and architecture.