Orange cream
This orange cream is easy to prepare and is perfect as a filling for tarts or to be spread on melba toasts or bread.

Ingredients for the orange cream
1 orange, juice
1 lemon, juice and peel
a pinch of sea salt
3 yolks
45 ml of olive oil
Preparation
Put the olive oil in a casserole over medium heat until warm.
Remove from heat and add the sugar, orange juice, lemon juice and peel, and finally the salt.
Beat the egg yolks until smooth. Add the other ingredients and cook the mixture stirring from time to time. Don't boil the mixture.
Let the orange cream cool down and keep it in the fridge in a clean jar for a few days.
Translated by Francesca Clemente

Quest'opera è distribuita con Licenza Creative Commons Attribuzione - Non commerciale - Non opere derivate 4.0 Internazionale.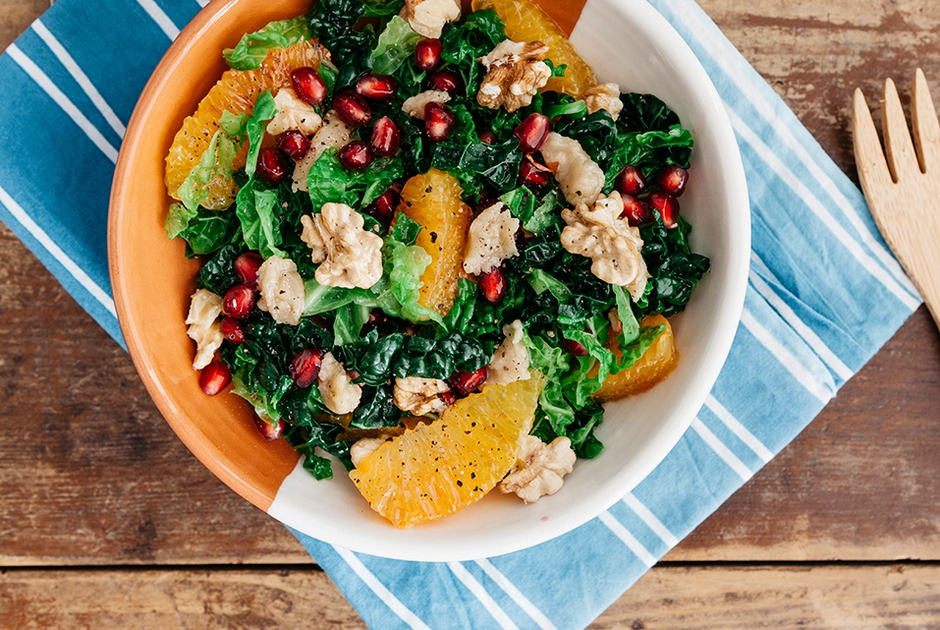 The Savoy and black cabbage salad with oranges and walnuts is garnished with pomegranate and a tahini-based sauce.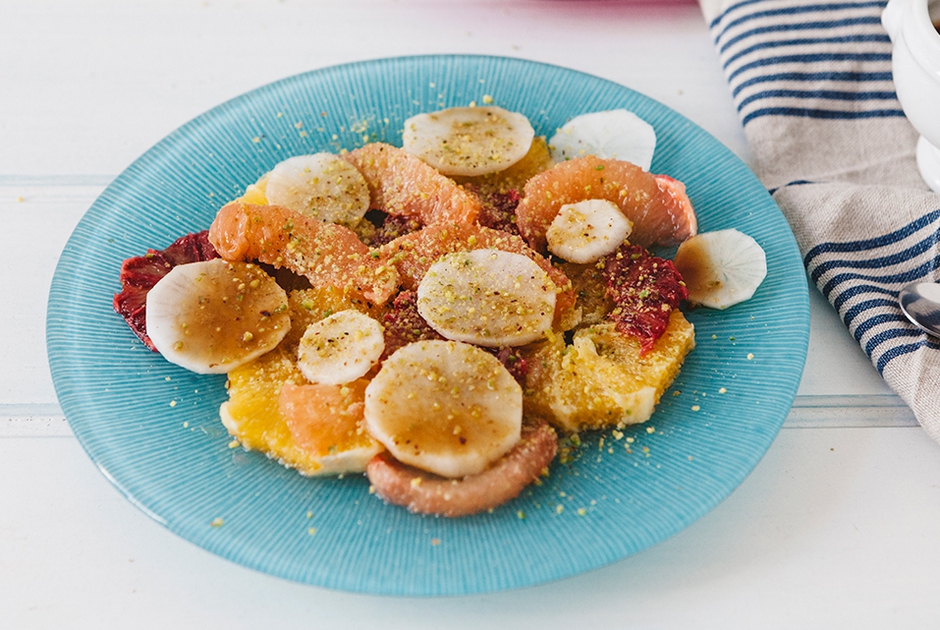 The citrus fruit and daikon salad is served with soy vinaigrette and chopped pistachios.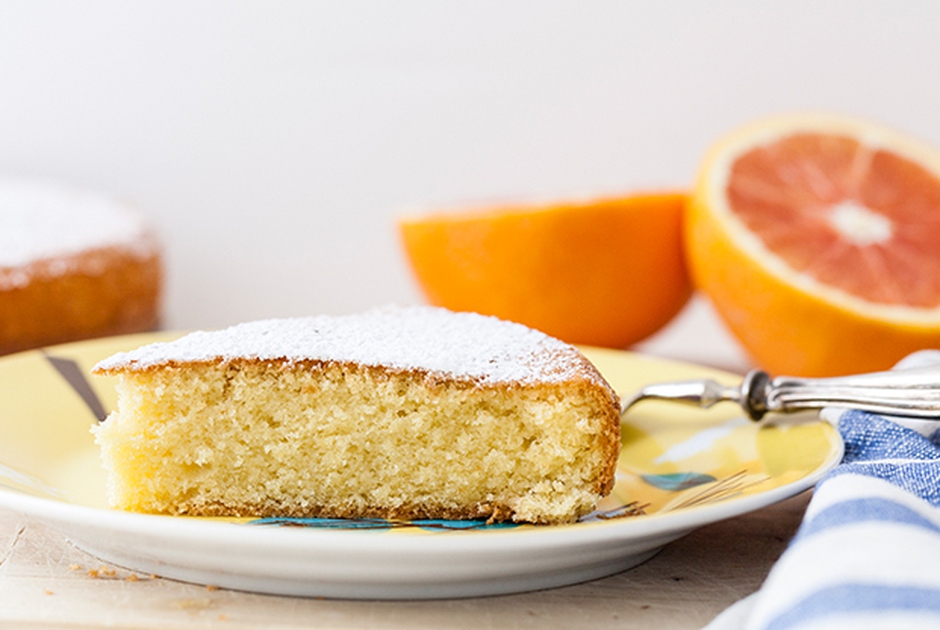 Orange cake without butter. An excellent orange sponge that can also be used for the preparation of other cakes.