Nuclear tests in Polynesia: France acknowledges the harm caused to local people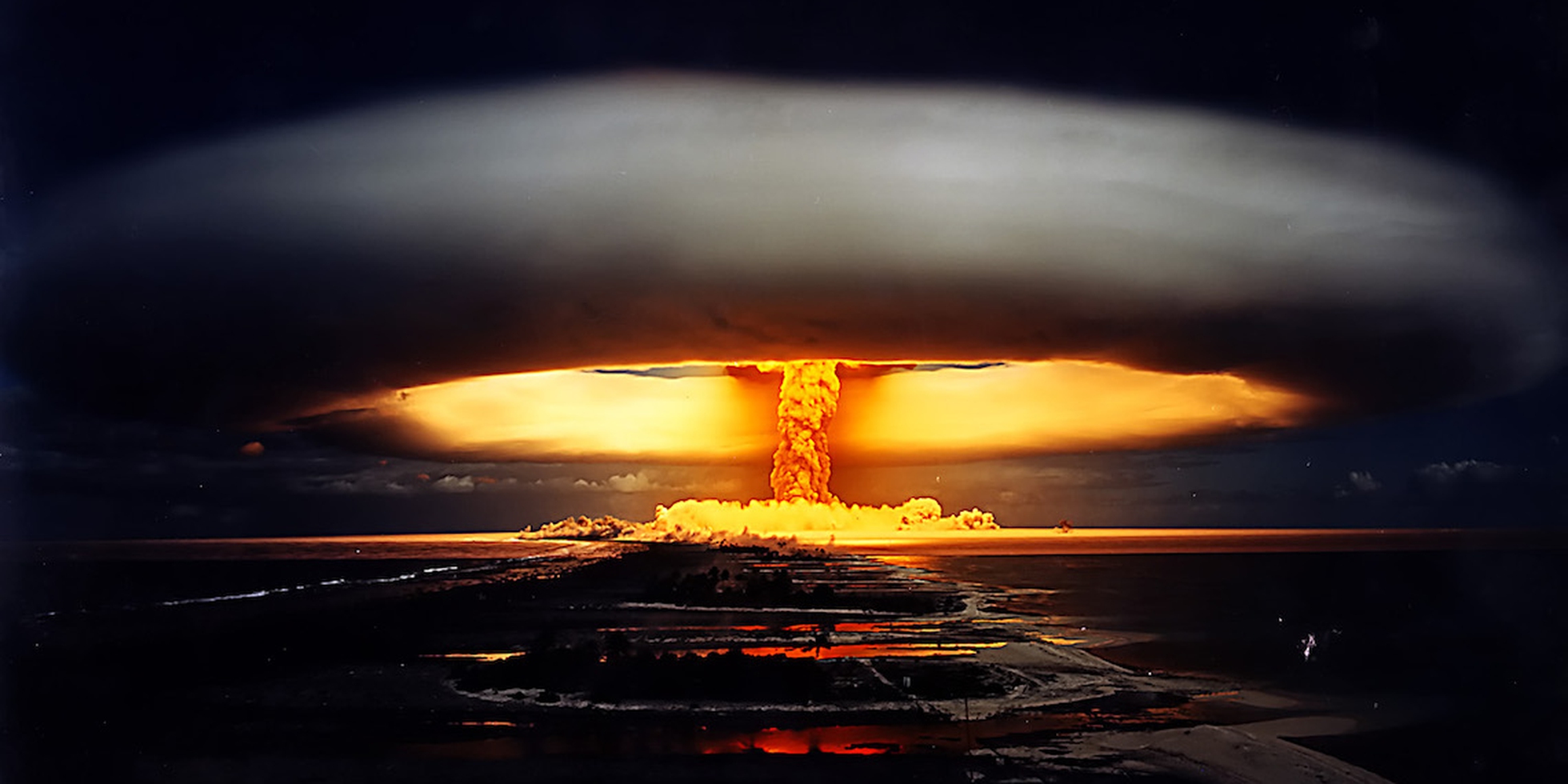 More than 50 years after testing nuclear weapons in Polynesia, the French government has finally come clean regarding its harmful effects on the local population's health.
It's taken a few decades, but the French Parliament has finally acknowledged, on the 23th of May, the health consequences of nuclear testing that took place in Polynesia between 1966 and 1996. The admission has come in a new bill reforming the status of the archipelago in the South Pacific, which has included recognition that the bombs caused damage to the health of local populations.
France accused of crimes against humanity in 2018
The issue had been at the centre of a lawsuit brought against France in 2018 by the former president of Polynesia, independentist Oscar Temaru, accusing the European country of crimes against humanity. The leader of the island nation spoke of "nuclear colonialism" and highlighted the gravity of the effects of testing in the Mururoa and Fangataufa atolls.
Over the thirty years of atomic experimentation, France exploded 181 devices in the archipelago, 46 of which were atmospheric blasts. Nuclear warheads sixty times more powerful than the Hiroshima bomb dropped on the 6th of August 1945 were tested in 1968: over 1,000 kilotons, compared to the 15 of the device deployed in Japan.
It wasn't until 1998 that France signed and ratified a treaty imposing a total ban on nuclear testing in Polynesia. It also requested that the International Agency for Atomic Energy perform a radiological survey establishing radioactivity levels on Mururoa and Fangataufa. Now, the text of the new bill indicates that the French state "is committed to accompanying the economic and structural redevelopment of Polynesia".
The recent bill was approved unanimously by the French Senate. In the National Assembly, on the other hand, a single representative voted against the reform. The parliamentarian in question was Moetai Brotherson, a member of the Polynesian communist party, who claimed that the new legislation "won't improve the fortunes of victims of the nuclear testing". Furthermore, Brotherson claimed that the text "has no normative or juridical clout".
"Congenital malformation quintupled in Polynesia over 25 years"
According to reporting from French newspaper Le Monde, Brotherson has also highlighted how recently ten out of the twelve requests for compensation presented were rejected by the court in Papeete. This is because of a recently introduced amendment to financial legislation, which "reintroduced the notion of negligible risk" to French regulation. This is a term that had been eliminated in 2017 precisely because it didn't allow people suffering from illnesses to receive compensation.
In a similar fashion, Danièle Obono of the La France Insoumise party has emphasised that the text "makes sense only if it will bring about a series of concrete measures for reparation". The representative has also reported that "the number of congenital malformations (birth defects, ed.) quintupled over 25 years".
Translated by Patrick Bracelli