Design & Fashion
Why London's new Design Museum is the cathedral of design and architecture
After ten years London's Design Museum reopens in a new location. A spotlight not only on objects, but also on creative processes and global issues.
London's New Design Museum has reopened in a new location in High Street Kensington. From the 24th of November 2016 people can visit the museum that has tripled in size and aims to become "the cathedral of design and architecture", as its founder Terence Conran affirms. This is an ambitious yet not impossible plan, given that it's already one of the most followed museums on Twitter.
A new sustainable building
Launched in 1982 and having become completely independent in 1989, when a specific and official location was found, the Design Museum has undergone a lot of changes: it has moved from a former banana warehouse located at Shad Thames in southeast London, to a modern 1960s building in the heart of the British capital. The building's original ceiling was maintained thanks to a long restoration process. The architectural firms Oma, Aliens and Morrison, and Arup designed the exterior, while designer John Pawson designed the interior, his first project for a museum.
A minimalist hall with light oak flooring welcomes the visitor on the first floor, offering a view of the other two floors and the original parabolic roof structure. Defined as a low-carbon building, the New Design Museum boasts a sophisticated system that allows for controlling and regulating lighting, heating and ventilation depending on whether there are people visiting the exhibition spaces or not, thus reducing consumption.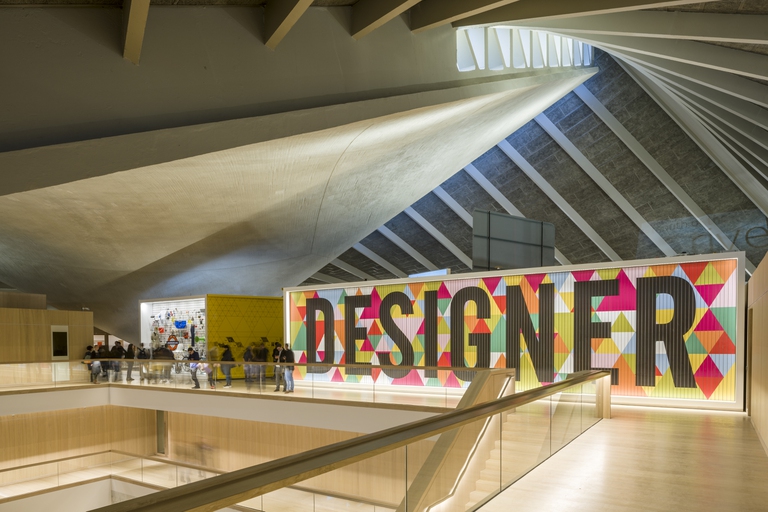 Designer maker user
On the top floor there's a permanent exhibition that, for the first time, will be free: a thousand objects not displayed chronologically but, as museum director Deyan Sudjic says, according to the issues they explore. A six-metre long wall welcomes visitors with objects selected by users of the online platform Crowdsourced wall. To question the meaning of design and how it is important in everyday life, from designers' as well as consumers' point of view. The objects include a prototype of London's new underground, the Sony Walkman, a Kalashnikov model and the Olivetti Valentine typewriter.
Fear and love: reactions to a complex world, the exhibition
The first temporary exhibition, held on the first floor, is a mirror of our times. 11 designers explore a variety of problems that inspire fear and love at the same time. And this temporary exhibition also tackles sustainability. Its installations include Fibre market by Dutch product designer Christien Meindertsma who explores the potential of recycling fabric, particularly wool, starting from a critique of fast fashion, according to which production processes are expedited to get new trends to the market as quickly and cheaply as possible. Working on 1,000 wool sweaters and testing a first generation of machines able to separate clothes according to their colour, the designer converted the fibres into a colourful installation.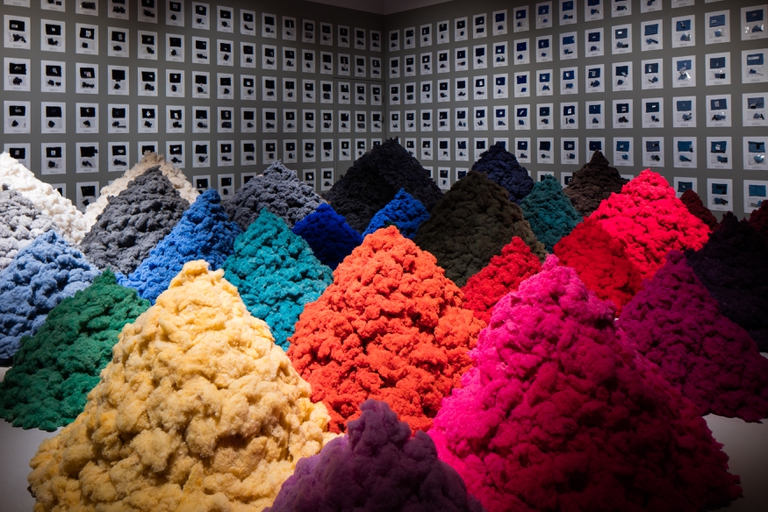 Arquitectura Expandida is a group of Colombian activist architects that mostly operate in the community of Ciudad Bolivar, one of Bogotá's poorest and roughetst districts, creating buildings for disadvantaged communities. The installation is a reproduction of a school, Potocinema, made of local materials, namely bamboo and polycarbonate sheets. In this school students learn how to make videos – some of which are projected in the installation – to offer them an alternative to street life and illicit activities.
Wuyong or Useless is a project by Chinese fashion designer Ma Ke, who believes there's a strong relationship between clothes and her country's rural traditions, and in giving up consumerism and fast fashion. After working for a decade in the fashion industry, Ma Ke founded a social enterprise that employs women living in southwest China's mountainous areas focusing on traditional methods for producing clothes. The installation is made up of ten pieces of cloth, including Mother Earth, a dress that lies on a soil bed.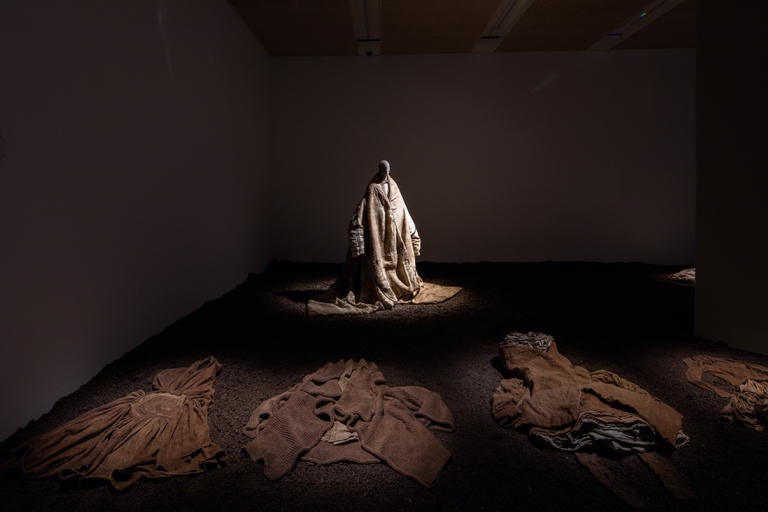 Designers in Residence
For the ninth year in a row Designers in Residence has encouraged emerging designers to propose their creations. Four pieces have been selected, which will be displayed on the second floor of the museum. These include Superlocal, a project that explores the potentialities of local production and looks for sustainable solutions to work in close contact with communities by Italian designer Andrea De Chirico; a few models of hair-driers created in Eindhoven, Netherlands, in a production area of 4.5 square kilometres; and some models of stools produced in a small area in west London.
Translated by Francesca Clemente

Quest'opera è distribuita con Licenza Creative Commons Attribuzione - Non commerciale - Non opere derivate 4.0 Internazionale.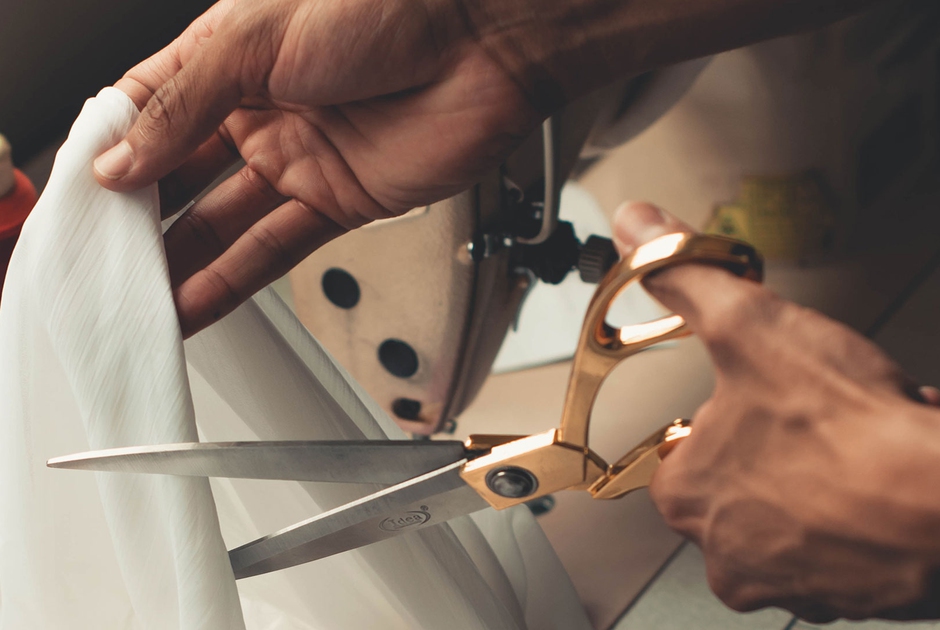 By recovering clothes discarded in the West, Togolese designer Amah Ayiv gives them new life through his high fashion creations.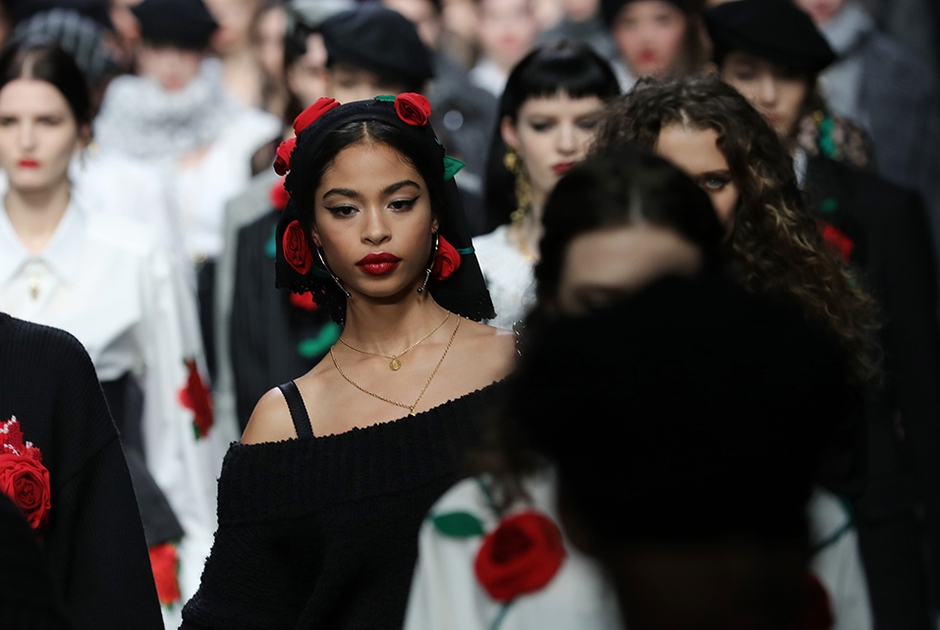 All catwalks in July will be broadcast online: after Paris, it's Milan Digital Fashion Week's turn. And the biggest beneficiary is the environment.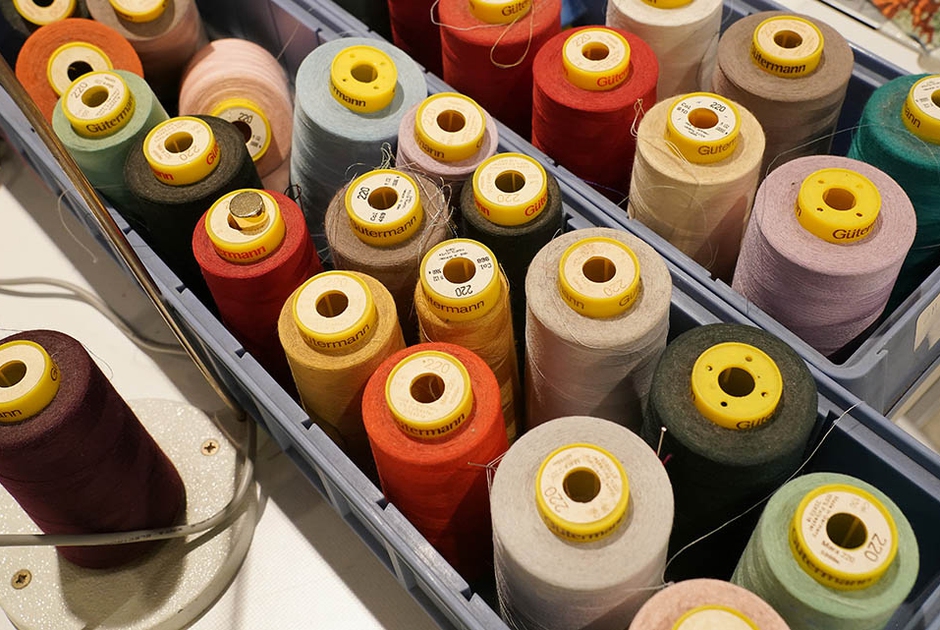 The book Fashion Industry 2030 aims to contribute to reshaping the future through sustainability and responsible innovation. An exclusive opportunity to read its introduction.