Planting Healthy Air, the study showing that trees planted in cities can save lives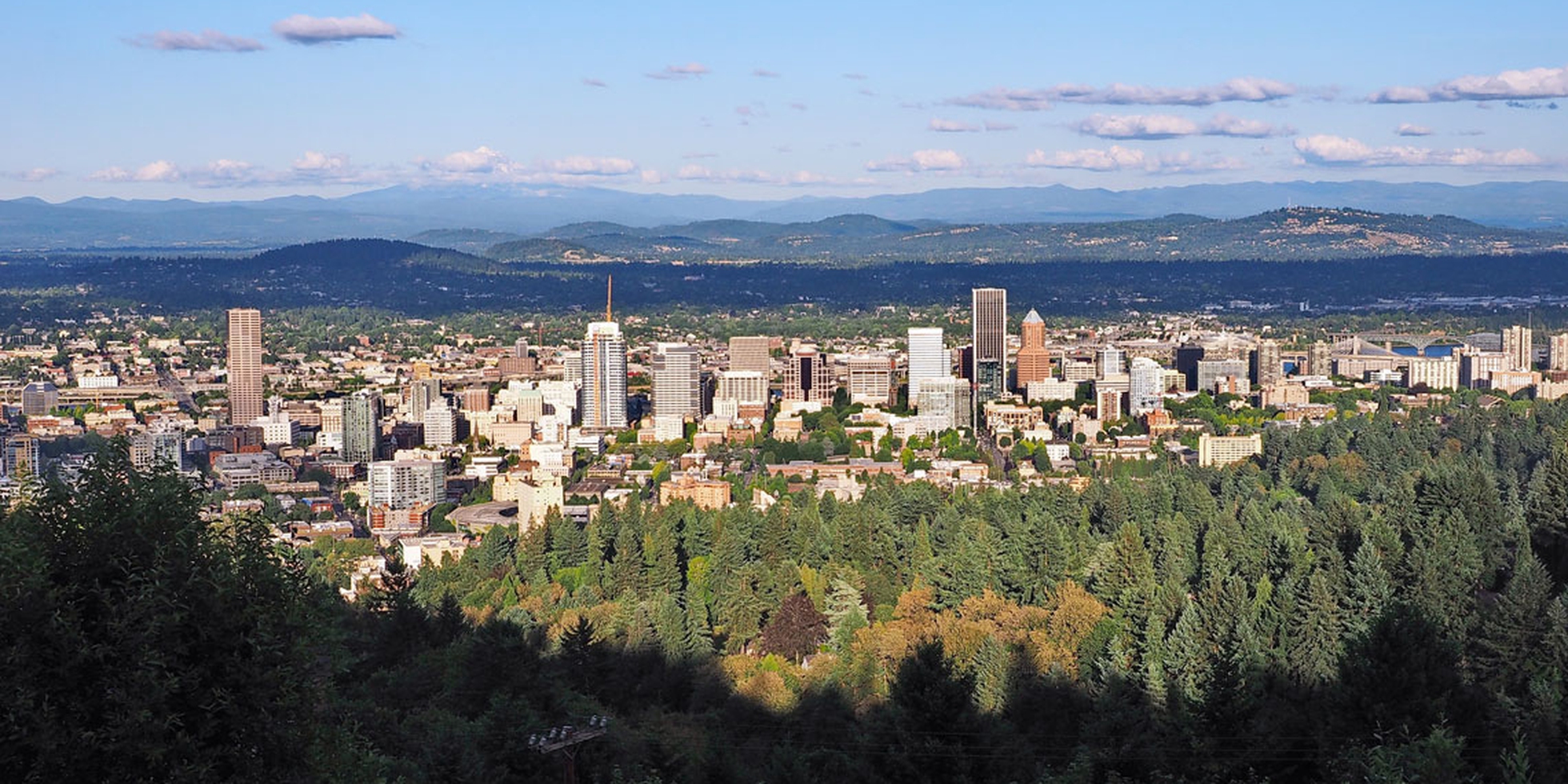 Heat waves and high rates of air pollution in cities account for millions of deaths every year. Trees are a partial solution to this problem: they cool the air and reduce PM levels.
In 2003 more than 20,000 people across Europe died as a result of a heat wave – so many that the city of Paris had to start renting refrigerator space from vegetable vendors to store bodies that could no longer fit in the city morgue. Climate change models suggest that by midcentury, this level of extreme heat could become a regular occurrence.
Meanwhile, air pollution rates in cites worldwide are reaching alarming levels. Through my work with The Nature Conservancy's global cities programme, I've traveled to Beijing and Mumbai over the past year, experiencing the low visibility and irritated throat that I've come to expect in some of the world's fastest-growing urban areas. But it was my holiday visit to family and friends in Milan that really opened my eyes. The air was so bad last Christmas that cars were banned from the city centre.
Millions of people will die as a result of air pollution
Half of all the people on Earth today live in a city, and that percentage is on the rise. But extreme heat and polluted air pose a public health crisis, increased risk of asthma, heart disease and stroke. One study projects that by 2050 more than 6 million people will die as a result of ambient air pollution per year.
New research by Rob McDonald, Lead Scientist for The Nature Conservancy's Global Cities programme, offers an affordable and effective short-term solution: plant more urban trees. The new Planting Healthy Air study finds that an annual investment of just 4 dollars per resident in 245 of the world's largest cities could improve the health of millions of people, and save as many as 36,000 lives each year.
Trees cool the air and reduce PM levels, but not alone
Trees can't solve these daunting challenges alone – we need collective global action on climate change, transportation innovation and investments in clean energy – issues taking centre stage at COP22, the United Nations climate change conference in Marrakech, Morocco. But at the neighbourhood level trees can cool streets by several degrees and serve as a filter that reduces particulate matter pollution by a quarter, making a significant difference in people's lives.
While The Nature Conservancy study shows that densely populated cities such as Delhi and Karachi rank high globally for the potential benefit from tree planting, it also indicates that every city has neighbourhoods where street trees can benefit local residents. Planting trees between a motorway and a hospital or school, for instance, can offer immediate protection while national and city leaders work to reduce pollution levels.
Scientists have long known that street trees can have a measurable effect, but without solid data on costs, benefits and where exactly trees can have the biggest impact, leaders haven't been able to successfully advocate for tree planting. This new data does just that, and the Conservancy will soon be using these findings to launch a new tree planting effort in several US cities through the Healthy Trees, Healthy Cities programme. The hope is that municipal leaders worldwide will consider doing the same.
Too often, as we consider the complexity of planning sustainable cities, we overlook the simple truth: trees can save lives.