Design & Fashion
This coworking space in Lisbon is Europe's greenest. It has more than 1,000 plants
With 1,000 plants and areas dedicated to culture and leisure, the coworking space Second Home, in Lisbon, blurs the line between private and working life.
Spanish architecture study SelgasCano has turned Lisbon's most ancient food market into a coworking space – Second Home. Here, 1,000 plants tower above tables and improve air quality and the working environment, as designed by architects José Selgas and Lucía Cano.
Lisbon's new beginning, thanks to creativity
Portugal, with about 10 million citizens, was significantly affected by the financial crisis in 2008. Now, however, has begun to thrive again. The country, emerged from Salazar's dictatorship less than 50 years ago, managed to preserve its traditional sectors, such as the shoe and cork industries, whilst investing in technology, energy and mobility. Portugal attracts ever more foreign investors, and Lisbon, Ibero-American Capital of Culture 2017, offers new incubators for startups, which can now find a meeting place in Second Home Lisboa. The aim is bringing Europe's creativity together.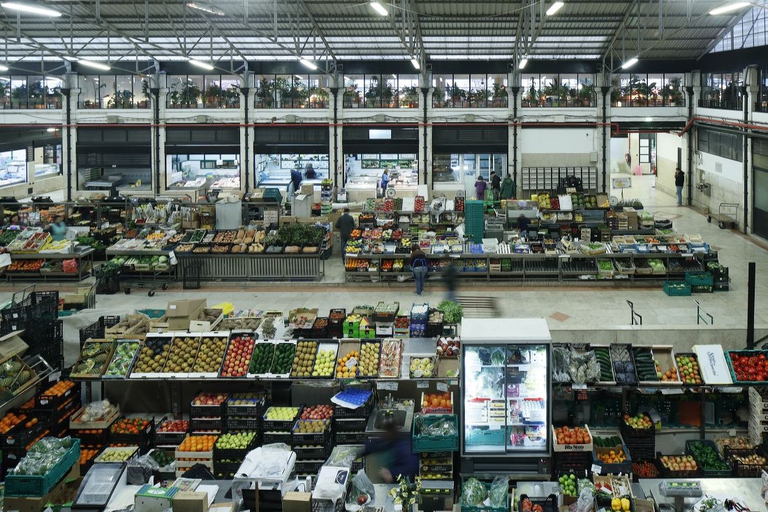 Second Home, green and sustainable offices
Founded in 2014 by Sam Aldenton and Rohan Silva, Second Home is a creative working space and a cultural meeting point, and boasts four offices (three in London and one in Lisbon). The architecture studio, which designed the Serpentine Pavilion in 2015 and the coworking space Second Home in Spitalfields, London, has used recycled and sustainable materials, making the space one of Europe's greenest.
On the ground floor of the building is the market, while the first floor is home to the open space dedicated to coworking: 1,115 square metres, in which the original architectural elements of the building dating back to 1882 are preserved, including columns and iron trusses. Instead of the traditional air-conditioning systems, an innovative radiant heating and cooling system has been installed. The numerous plants serve as dividers of workspaces and create a cosy environment, whilst reducing the concentration of harmful emissions and fine particles, and becoming a natural acoustic insulation.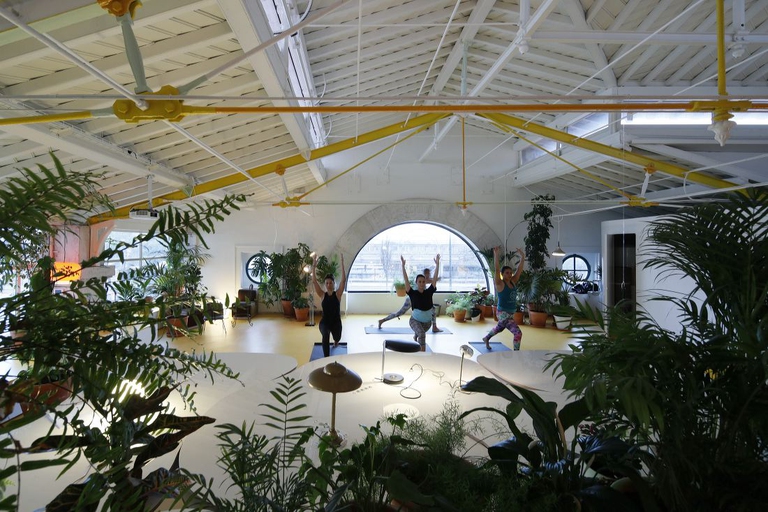 A modern concept of office
The outcome is a highly-comfortable environment that makes you feel at home, a "second home" indeed. At the centre of the open space is a 70-metre long table designed to enhance group works and the exchange of ideas, whilst still having some privacy thanks to plants. The room is bright, also thanks to 100 LED lamps and 250 seats. The space doesn't focus only on work. It is also home to a library, a café, a wellness area where practicing yoga, a room dedicated to movies, live music and cultural events. The line between private and working life blurs in order to make way for a sense of community and inspiring synergies.

Quest'opera è distribuita con Licenza Creative Commons Attribuzione - Non commerciale - Non opere derivate 4.0 Internazionale.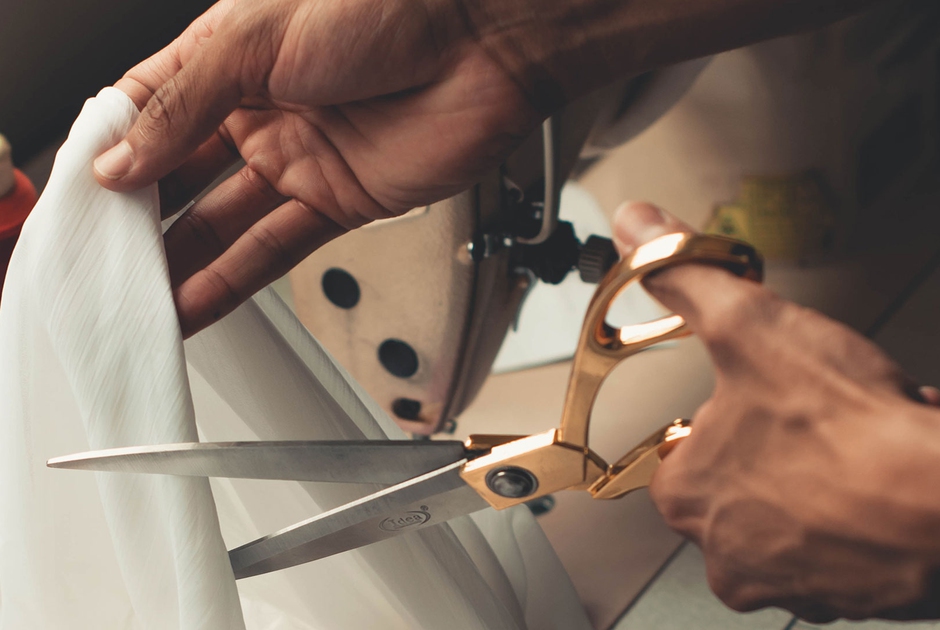 By recovering clothes discarded in the West, Togolese designer Amah Ayiv gives them new life through his high fashion creations.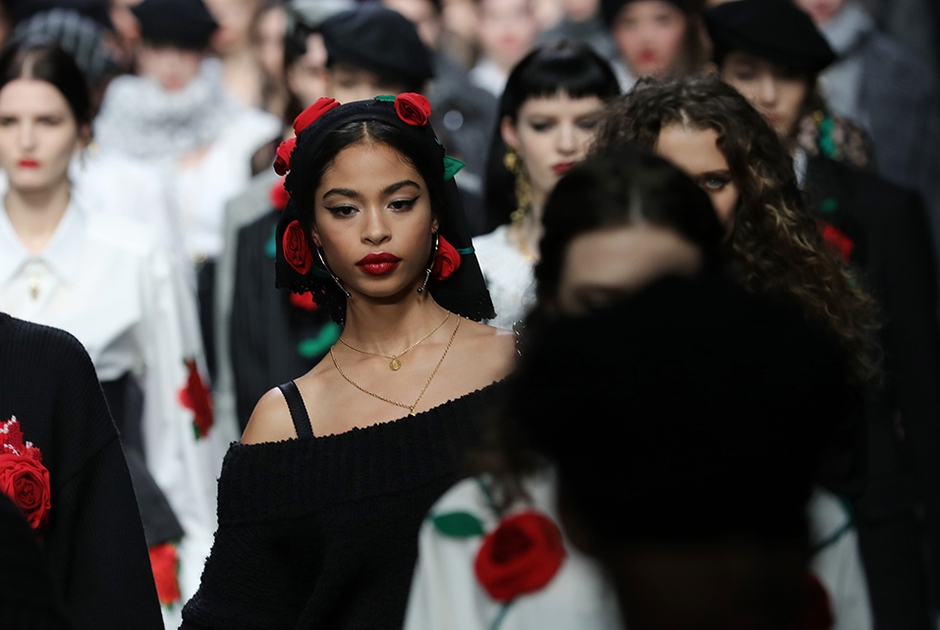 All catwalks in July will be broadcast online: after Paris, it's Milan Digital Fashion Week's turn. And the biggest beneficiary is the environment.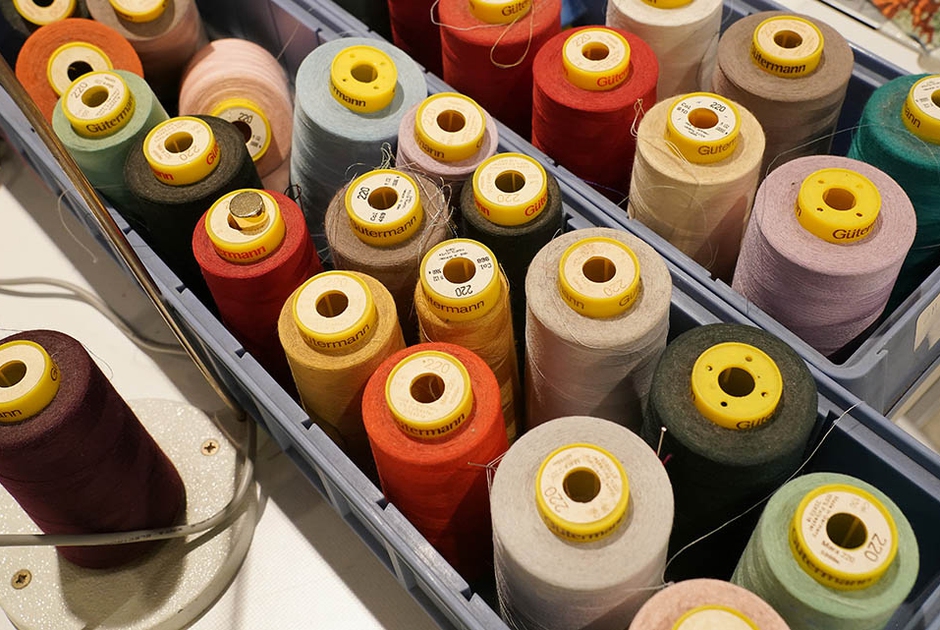 The book Fashion Industry 2030 aims to contribute to reshaping the future through sustainability and responsible innovation. An exclusive opportunity to read its introduction.