Activism
Licypriya Kangujam, meet the 8-year-old climate change activist making waves in India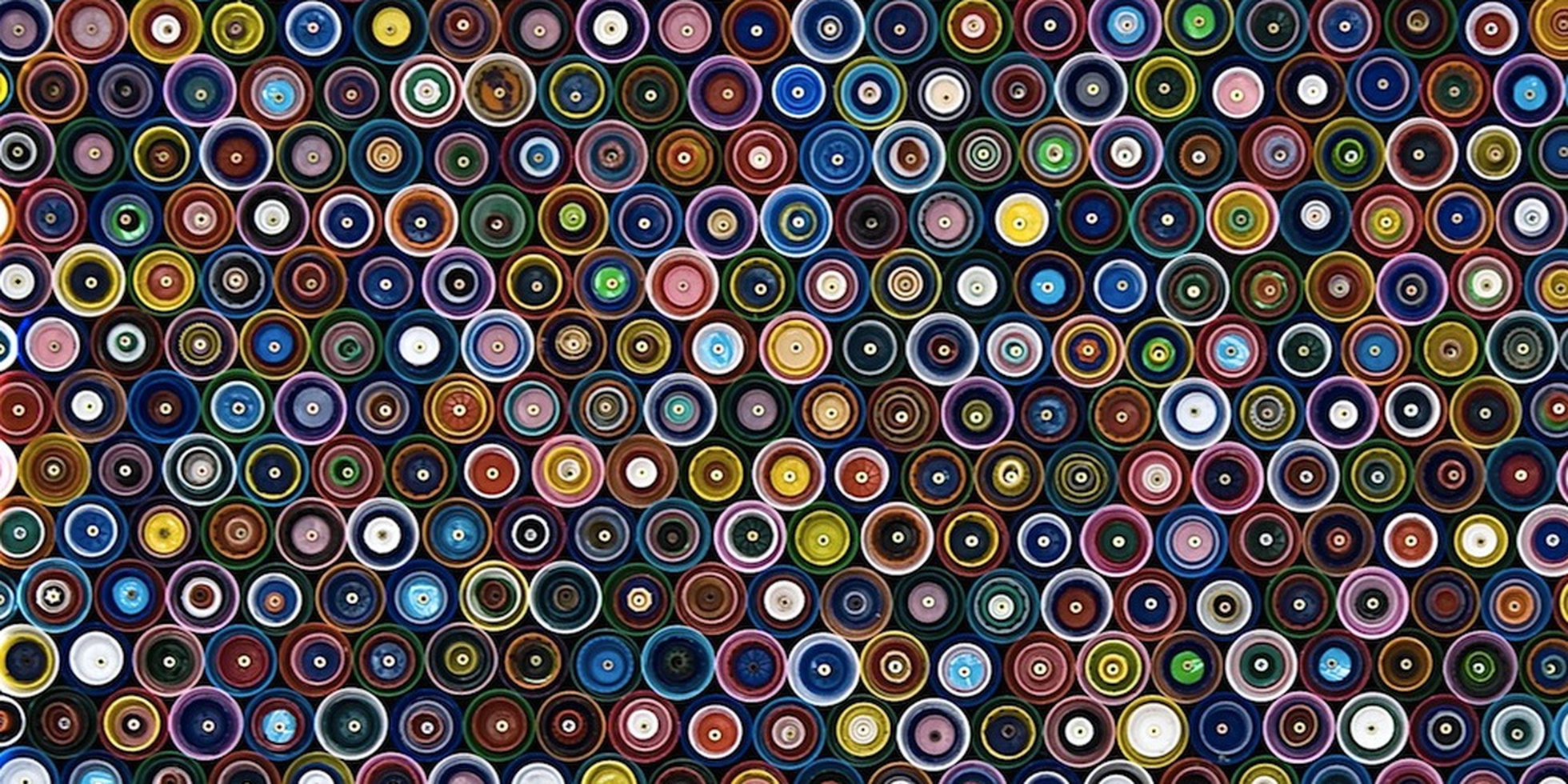 A spotlight on Licypriya Kangujam, the eight-year-old Indian climate change activist raising her voice against climate change inaction and whose tireless campaigning has even led two Indian states to adopt climate change as a school subject.
Licypriya Kangujam is only eight years old and is already a renowned climate change campaigner; born in India's north-eastern state of Manipur, she's been making waves in nation-wide environmental activism. Founder of The Child Movement, she's received prestigious accolades such as a Dr APJ Abdul Kalam Children Award, a World Children Peace Prize and an India Peace Prize and has already spoken in 32 countries. Here's what she told us about her unique story.
Since when have you been fighting to convince people to pay more attention to climate change, and what inspires you?
Since my birth, I started attending various international conferences, meetings, seminars and workshops while accompanying my father, who was also a local activist. Social work, love and care for the environment are in my blood. As a child, I accompanied my dad while fundraising to help victims of the 2015 Nepal earthquake. We went to Kathmandu from India by road, carrying relief materials and food items. I cried when I saw children who had lost their parents and people who had become homeless. I also visited many landslide areas as a child and I believe that many of the root causes of such natural disasters lie in climate change.
In July 2018 when I was just six years old I got an opportunity to attend the third Asia Ministerial Conference for Disaster Risks Reduction in Ulaanbaatar, the capital of Mongolia. I first raised my voice there in front of world leaders. It was a life changing event. Just after this, I started an organisation, The Child Movement, to call on world leaders to take immediate climate action to save our environment, planet and future. I travel to raise my concerns about climate change and disaster risks reduction. When I began this movement, I was alone but today I have thousands of supporters and well-wishers across the globe. To put it simply – my life is my inspiration.
What steps have you taken to make sure your voice is heard, loud and clear?
I dropped out of my school in February 2019 to protest every week in front of India's Parliament House. Greta Thunberg greatly influenced me. On my first parliament strike on the 2nd of February I sent out a strong message to our Prime Minister Narendra Modi and Parliament to pass the climate change law. If they pass it, we can control carbon emissions and greenhouse gases, bringing accountability and transparency to the government. It would also benefit millions of people, especially poor and marginalised communities who are already the victims of climate change. Our work becomes even more impactful thanks to social media as it plays an important role in connecting with other global climate activist friends and helps the public understand our work.
How have things changed since you dropped out of school?
My school was located in Bhubaneswar which is about 3000 kilometres from New Delhi so it was impossible for me to travel there every week to protest. So, I decided to leave Bhubaneswar and dropped out of my school so that I could strengthen my movement and raise my voice to reach the whole world.
At the same time, many national, local and international organisations were inviting me to speak at various events. It led to major issues in attending school. So, most of my time in 2019 ended up in protests and attending various events. This also led to school dropout, though I was home schooled during this period. But since 2020 January, I resumed my studies as I've decided to accept invitations only during weekends and holidays; except for UN official events that are already scheduled.
What sort of feedback have you gotten back home in India? Are decision-makers listening?
In India, I can see some positive developments but generally not so much. Some politicians are listening but many aren't yet taking this seriously enough. I think that simply protesting and raising slogans on the streets doesn't make any sense to today's leaders. We won't achieve anything. But we can say it's one of the ways to create awareness amongst the public – but it isn't effective until we put into action what we say or think. We need to go ahead with a strategy to lobby them.
A clear example of this is when I requested the government of Rajasthan (a state in northern India, ed.) to include climate change as a compulsory subject in the school education curriculum. They immediately took up the issue and I received a letter on the 13th of January (within a week) from Sachin Pilot, Deputy Chief Minister of Rajasthan, that they've started the process to do as requested. Similarly, the government of Gujarat (in western India, ed.) also made climate change a mandatory subject in their schools, as per my request. This means only protesting on the streets isn't going to achieve everything. We need a strategic approach to sensitise our leaders.
Now India is going to be second after Italy and first in Asia in implementing climate change as a compulsory subject in the school curriculum. An eight-year-old child like me brought about this change, so I definitely feel there's hope in this world.
Inclusion of Climate Change as a compulsory subject will helps to fight climate change from the grassroots. We will target whole 1.5 million schools of India in 2020 as a great effects of this movement. & also to Nepal, Bangladesh & other South Asian countries. #ClimateActionNow

— Licypriya Kangujam (@LicypriyaK) February 4, 2020
But there are some unfortunate stories too. Recently, when I was at the COP25 in Madrid, Spain, I heard that India's Environment Minister Prakash Javadekar made a bizarre statement that pollution isn't linked to the shortening of life in India: "No Indian study has shown pollution shortens life. Let's not create fear psychosis among people". Upon hearing this, I was so ashamed that I left the place. Our leaders must be very careful before they speak to the public or media. How could he be our environment minister? More than 4.6 million children die every year due to air pollution but our minister says it doesn't affect our health! So, this is a clear example that our leaders aren't serious about climate change. I want to tell our Prime Minister Modi to stop buying coal from Australia. Instead, I want him to invest in producing renewable energy, which is cheaper. This can also create millions of jobs for our youth.
What can you tell us about your experience at COP25?
I see this from two perspectives. From an individual perspective, yes, I got lots of exposure and it's another new learning experience for me. I got the chance to raise my voice. I met Greta Thunberg, I'm happy for it.
From a global perspective, I went there to tell world leaders that this is a real climate emergency. I heard many speeches from our leaders that "we'll do this, we're trying our best, we'll listen to your demands, we'll, we'll, we'll". But in the end, the COP25 was a failure. Our leaders have been failing us even before I was born. When I was born, they had already met 16 times at the COPs and knew about the negative effects of climate change.
Also at the World Economic Forum 2020 we told our leaders to abandon the fossil fuel economy; I was one of the signatories of the letter issued to all participants among 19 others including Greta, Isabelle Axelsson), Luisa (Neubauer), Vanessa (Nakate). Children are smarter and more concerned than our leaders. We want climate action now without wasting any more time.
What is the importance of a climate movement in a country such as India?
Climate change is everywhere. You can't just talk about one state or country. We need to fight unitedly with global leaders. What we want is not about today or tomorrow but what needs to be done now. Having said that, India ranks as the fifth-most vulnerable country in terms of extreme weather events. Studies show that the current level of efforts to slow down global warming will see average temperatures in the country rise by 1-2 degrees Celsius by 2050. This could prove disastrous, with deep economic and social impacts. To this end, the government should signal its intent to transform India into a sustainable and high-growth but low-carbon economy.
Climate change will impact children and the poor the most. What are your demands to the Indian government?
In the context of India, firstly, I want our government to enact the climate change law. Secondly, I'm demanding compulsory inclusion of climate change as a subject in our school curriculum. Thirdly, there should be a minimum of ten trees plantedby all students to pass their yearly final exam. In India, we have 350 million students. If 350 million students plant at least ten trees every year, that's 3.5 billion trees a year. Trust me, India will be green in five years.
Dear Media,
Stop calling me "Greta of India". I am not doing my activism to looks like Greta Thunberg. Yes, she is one of our Inspiration & great influencer. We have common goal but I have my own identity, story. I began my movement since July 2018 even before Greta was started. pic.twitter.com/3UEqCVWYM8

— Licypriya Kangujam (@LicypriyaK) January 27, 2020
You recently criticised the media for calling you the "Greta of India", why?
When I searched my name on Google, I found some national and international media referring to my work as that of the "Greta of India". Actually, I began the movement to fight climate change even before Greta started in August 2018. We're good friends and we respect each other but the media seems to like to differentiate us, but on what grounds? She's also a climate activist. I'm also a climate activist, we're the same. So I feel it's the right time to address my concerns, otherwise in the future I may lose my identity and unique story.
Even at the COP25, I traveled all the way from India to Europe by raising funds. When I addressed world leaders, some media outlets wrote "India's Greta urges world leaders to act on climate change". I think such news headlines aren't fair. That's why I tweeted: "If you call me Greta of India, you're not covering my story. You're deleting a story". This problem is everywhere, every climate activist in any region or country is being referred to as a Greta. Sister Vanessa's case (Uganda activist Vanessa Nakate was cropped out of a photo with other climate activists, ed.) was very unfortunate and showed the racist attitude of the media. Hopefully, the media will become more cautious so that the unique stories of all climate activists come out.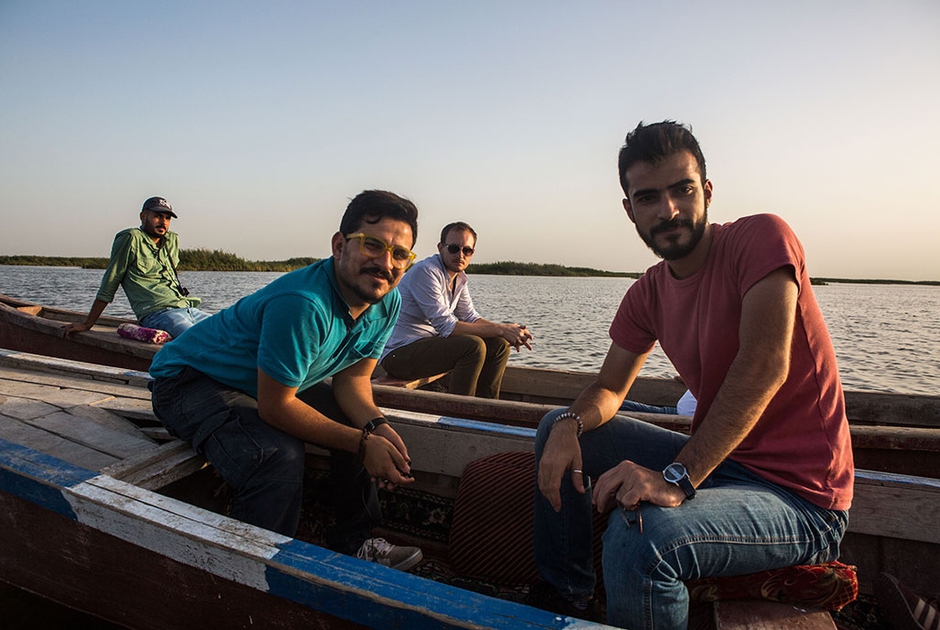 Salman Khairalla is an Iraqi activist who's been fighting to protect his country's marshes, a key water resource, since 2007.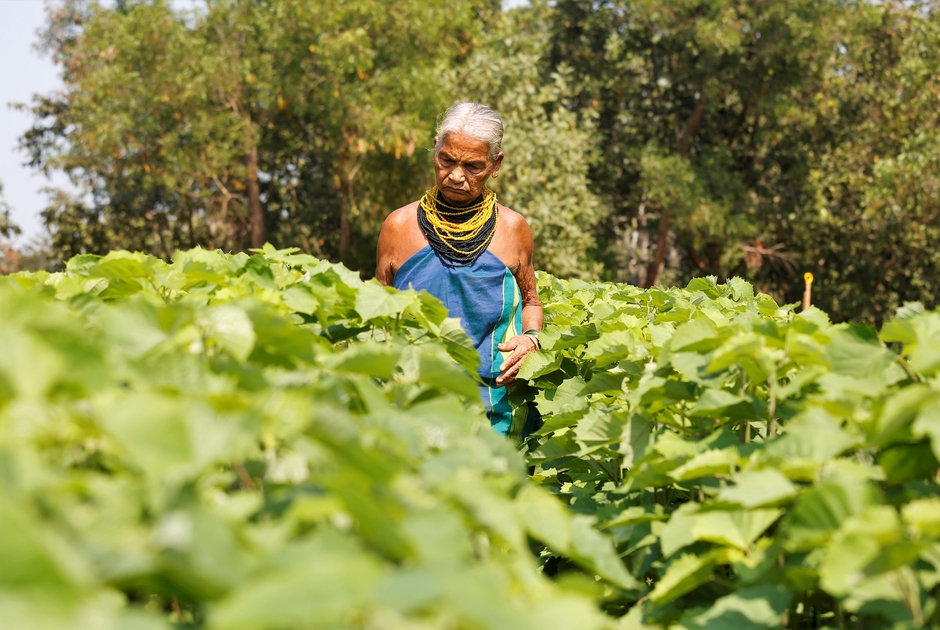 Tulasi Gowda is known as the goddess or encyclopaedia of the forest for her ability to extract seeds from mother trees and regenerate plant species.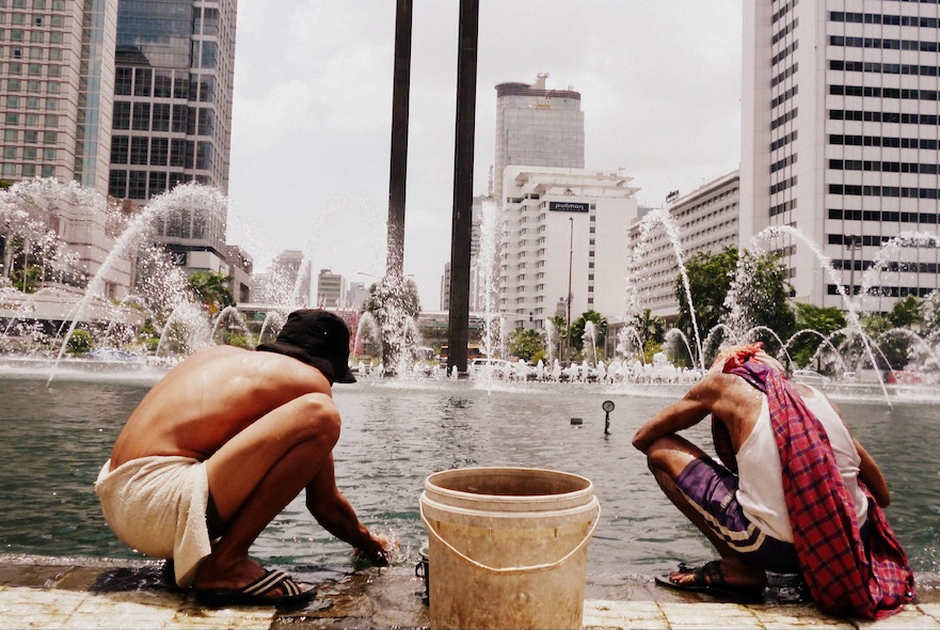 Mohammed Reza Sahib, who fights for the right to water as a public good, has contributed to halting the privatisation of this resource in Indonesia.