Design & Fashion
We have the right to know how clothes are made, sustainable fashion according to Iluut
Low-impact materials and a transparent supply chain: this is what sustainable fashion is about according to the clothing brand Iluut, launched by three young designers.
The textile and fashion industry is one of the world's most polluting due to its unsustainable practices, which threaten the balance of our Planet. To reverse this trend, three young women particularly committed to the environment created Iluut, a clothing brand that wants to make a difference.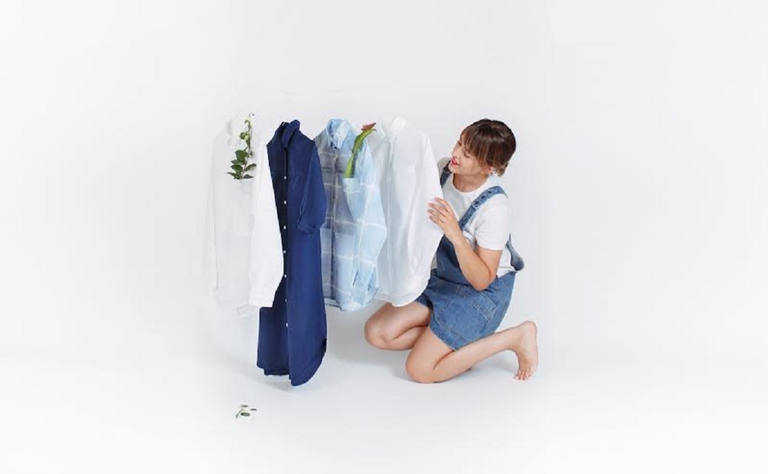 Iluut, all the characteristics of a sustainable brand
This new project, launched on the crowdfunding platform Indiegogo raising over 18,000 euros (around 3,000 euros over the original goal) to support the production of the first clothing line, touches on all the key aspects of sustainable fashion. Silvia Osella, one of the three founders, told us more about it.
Sustainability and traceability. How did the idea of creating a brand based on these principles, fundamental to the future of fashion, come to you?
We could say that Iluut is the result of our needs: we wanted to find sustainable, beautiful, affordable garments that could be cut into different shapes. It all started when Elina (28 years old, from Helsinki), after working for many years in one of the most important Finnish advertising agencies, decided to make a video where she explained her project and propagate it through the most important social media channels to find other women who wanted to make a difference by offering their passion and expertise. One day I found Elina's video and, after chatting with her on Skype, we found that we had a similar view of ethical and sustainable fashion. A few months later fashion designer Vj (25, from London) joined the team. Sometimes we manage to meet in person but generally we work online using different platforms.

Why is a transparent supply chain important to Iluut?
We strongly believe that everybody has the right to know where and how their clothes are made. For this reason Iluut isn't just a brand but a project aimed at raising awareness on sustainability in clothing production, the world's second most polluting industry. Transparency is fundamental for us and we want to proudly show our future customers how their garments are made through our social media channels, inviting those who follow us to constantly ask us questions. We want to learn from this experience every day.
What are your products made of?
At the moment Iluut is in its startup stage so our line includes just a few items produced in Europe and made with sustainable fibres such as linen (which uses very little water) from Normandy, and Tencel, an innovative cellulose fibre from Austria. The patterns are made with innovative and low-impact digital machinery and water-based ink. By reaching our goal on Indiegogo we were able to produce our first collection as well as invest money into looking for other materials, adding new high-quality items to our line.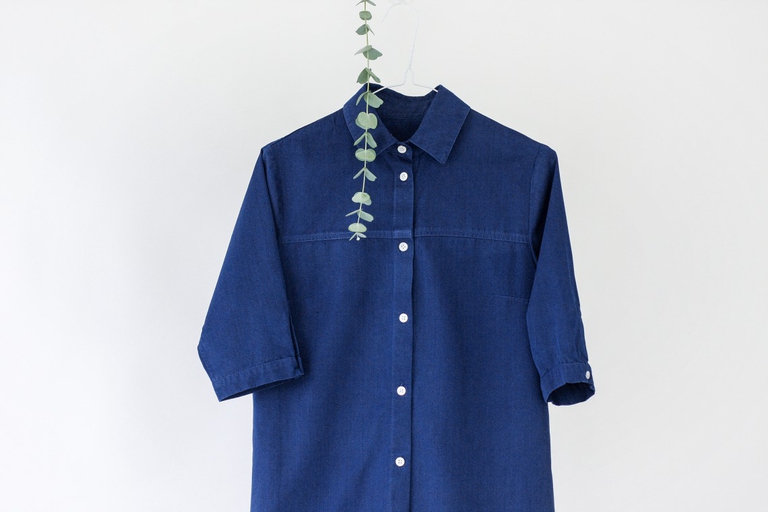 To reduce the environmental impact of fashion it's necessary to use eco-friendly raw materials and ensure that all the stages of clothes' manufacturing is responsible. For example, what requirements should your suppliers comply with?
We spent more than a year and a half looking for potential suppliers. We were convinced that many businesses have embraced sustainability; unfortunately, we realised that, on the contrary, many are afraid of investing in this direction because they think that there aren't enough final consumers committed to this concept. For others, instead, sustainability is just a matter of business: they say that they produce clothes in a responsible way because this puts them in a good light in the eyes of a target market segment, but they aren't really that sustainable. What we really care about is finding partners that, like us, aren't afraid of showing the production process in its entirety.
How do you assess your suppliers' activity?
We've decided to work directly with our suppliers by personally visiting potential partners and establishing a sincere relationship with them: it's really good to realise how proudly, enthusiastically and openly those who decide to invest in sustainability receive us. This summer we even made a trip of over 7,000 kilometres to visit all the people who work in the creation of our clothing.
Many consumers are more prone to choosing cheap clothes rather than high quality products. How would you try to reverse this trend?
Unfortunately, fast fashion has mistakenly taught customers how much a perfectly-made, environmentally-friendly and sustainable garment should cost. We didn't choose the cheapest solutions because requiring high production standards has a cost. However, we think that the cost shouldn't be too high and unaffordable. So we decided to sell our products exclusively online and, as I said before, work in close contact with our suppliers in order to eliminate intermediaries that would have increased the price: making sustainable products affordable is a major challenge to bring about a real change and break the link between sustainable and luxury fashion, making eco-friendly products within everyone's means.
The social aspect is an integral part of your project: what charity initiatives are you supporting?
Iluut is a zero waste project: our production waste will be recycled by Moroccan women who work for the Carpet of life organisation and transformed into beautiful Berber carpets in the M'hamid desert, which will be sold at fair prices. We will donate 5 per cent of our proceeds to Pencils of Promise, which builds schools in developing countries. Elina found out about this organisation a few years ago and was struck by how they work, their transparency and by the fact that they use 100 per cent of the donations they receive to fund their projects, without relying on intermediaries. We liked the idea of supporting a hands-on project that works on education because we believe that it is the basis for change.
The name Iluut is inspired by the Finnish word "tuuli", meaning wind. How is this concept connected to your brand?
Finnish is Elina's mother tongue. We wanted to find a word from her vocabulary recalling the Scandinavian aesthetics of the brand: our garments are minimal, delicate and long-lasting. We liked the fact that wind is a natural element, transparent – like our brand – but at the same time changeable, always moving in a new direction.
Translated by Francesca Clemente

Quest'opera è distribuita con Licenza Creative Commons Attribuzione - Non commerciale - Non opere derivate 4.0 Internazionale.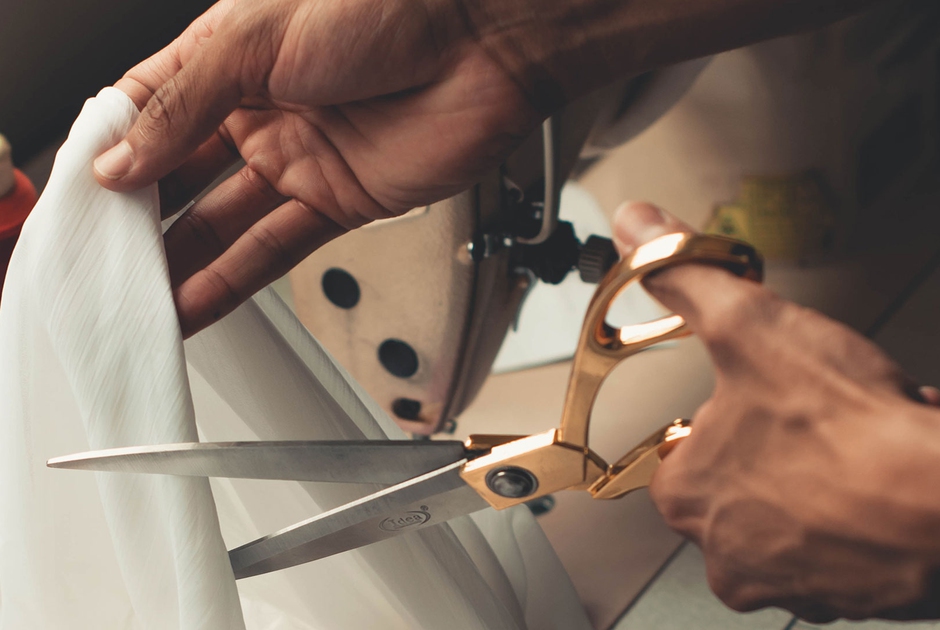 By recovering clothes discarded in the West, Togolese designer Amah Ayiv gives them new life through his high fashion creations.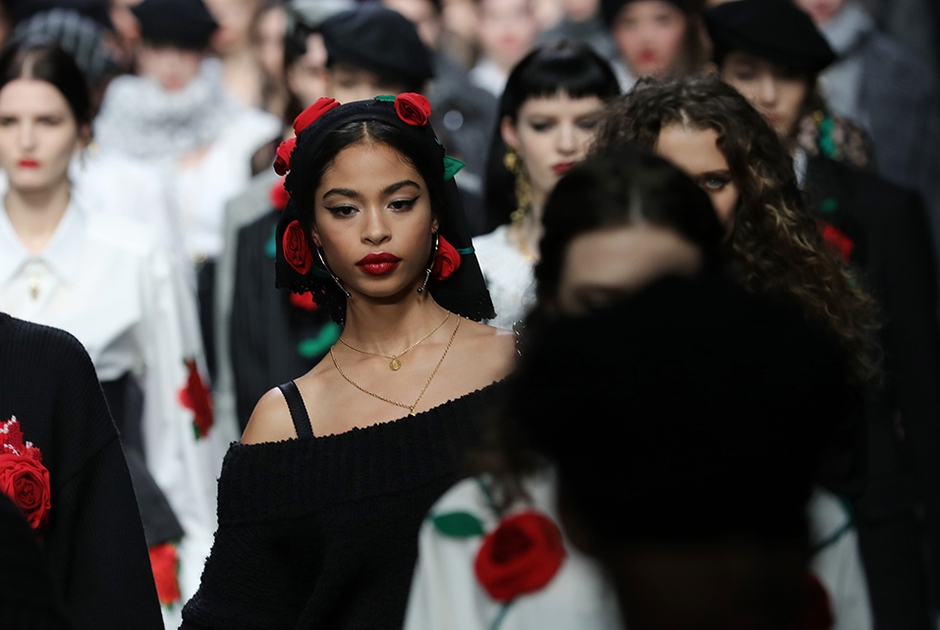 All catwalks in July will be broadcast online: after Paris, it's Milan Digital Fashion Week's turn. And the biggest beneficiary is the environment.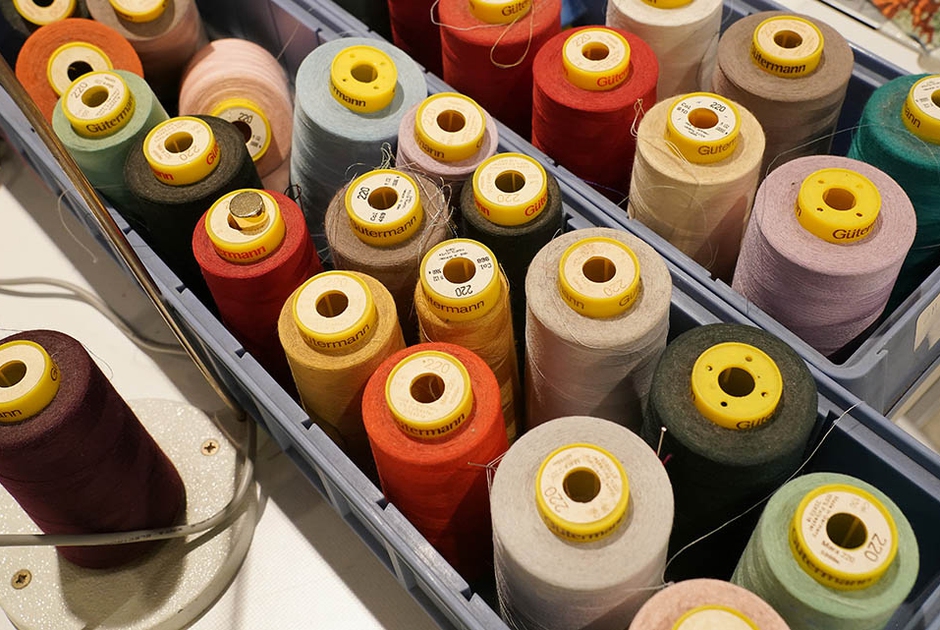 The book Fashion Industry 2030 aims to contribute to reshaping the future through sustainability and responsible innovation. An exclusive opportunity to read its introduction.