Dindim the penguin returns to the man who saved his life. Each and every summer
Joao Pereira de Souza ha salvato questo pinguino nel 2011. Da quel momento Dindim torna ogni anno a passare l'estate dal pescatore. Cosa dimostra questa storia?
The story told by Brazilian TV station Globo TV and reported by the Independent has already gone viral. It tells the relationship between a Magellanic penguin (Spheniscus magellanicus) and a 71-year-old fisherman who lives on an island off the coasts of Rio de Janeiro.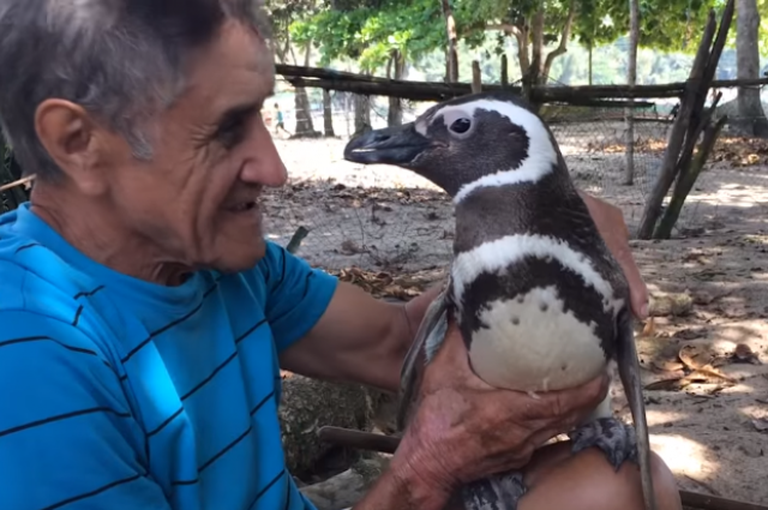 The fisherman and the penguin
The fisherman found and rescued the penguin covered in oil on a beach in 2011. He took him home, cleaned him, and fed him to improve his strength to take him back to the sea. "But he wouldn't leave, he stayed with me for 11 months and then just after he changed his coat with new feathers he disappeared," said Pereira de Souza. "Everyone said he wouldn't return but he has been coming back to visit me for the past four years. He arrives in June and leaves to go home in February and every year he becomes more affectionate as he appears even happier to see me". The creature swims more than 3,000 kilometres every year.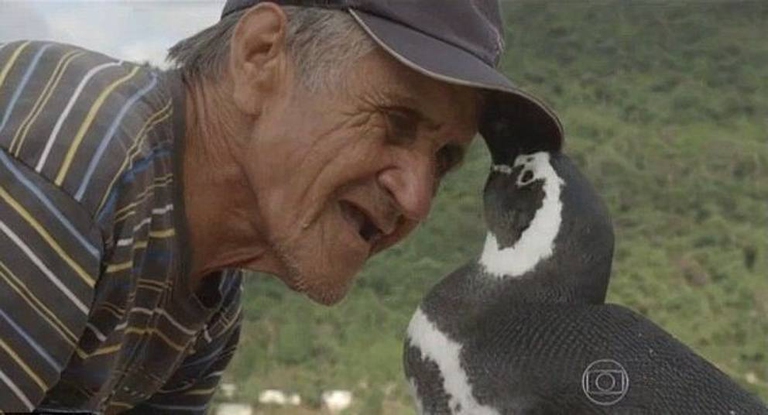 Magellanic penguins usually stay on land during Janury and February in order to change their coat. Then, they remain at sea from March to September and go back to Argentinian and Chilean coasts to breed and hatch in October. After 40 days from the hatch, they're ready to go back to sea and migrate towards higher latitudes.
In this case, Dindim found an environment – Joao's place – he considered to be familiar, safe, protected and rich in food, thus choosing it as his second home.

Can we call it a friendship?
If we consider his counterparts' natural cycles and ecology, there's something wrong. Dindim probably believes Joao is part of his family and a penguin as well. After the fisherman nursed and fed him while he was still a chick (penguins "reach maturity" at the age of 3 or 4, in a life cycle of 25 years), he now treats the man in the same way it should interact with other penguins. Dindim spends most of the time on land, contrary to his counterparts, and he skips breeding time. It's thus a new, intense and timeless relationship between a penguin and the man who saved his life. However, Dindim's life is not the natural life of Magellanic penguins.
It is however a fact that this story teaches us how relationships can be built on trust, gratitude, and friendship, in the animal kingdom and most of all between humans and animals. "I'm flattered Dindim is happy to exchange his home with thousands of other penguins every year to find his way here to spend one-to-one time with me," said Pereira de Souza. "It's a very special relationship."
Translated by Camilla Soldati

Quest'opera è distribuita con Licenza Creative Commons Attribuzione - Non commerciale - Non opere derivate 4.0 Internazionale.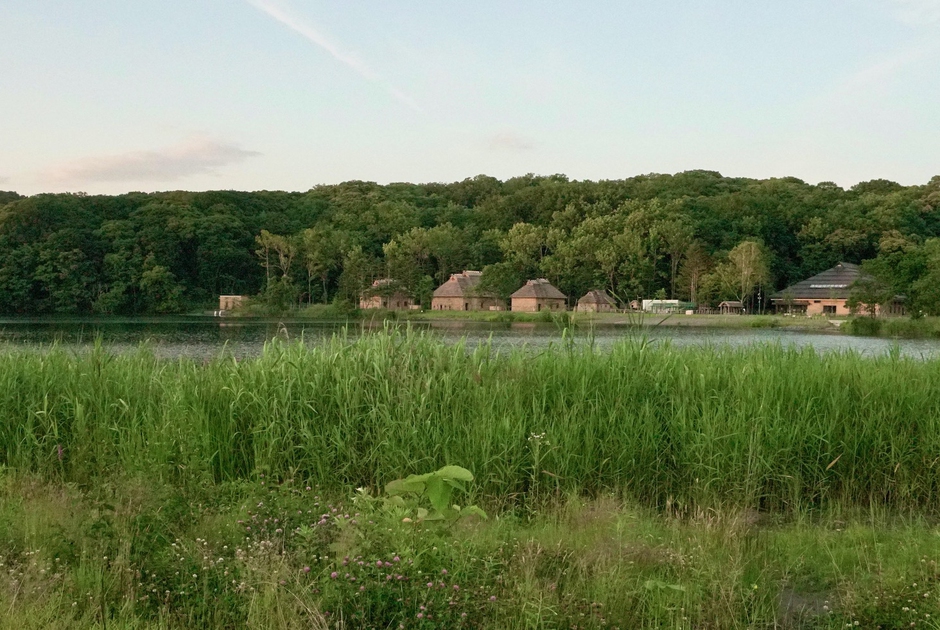 Niseko, Toya-Usu and Shiraoi are three Hokkaido destinations for travellers who want to feel close to the communities they're visiting.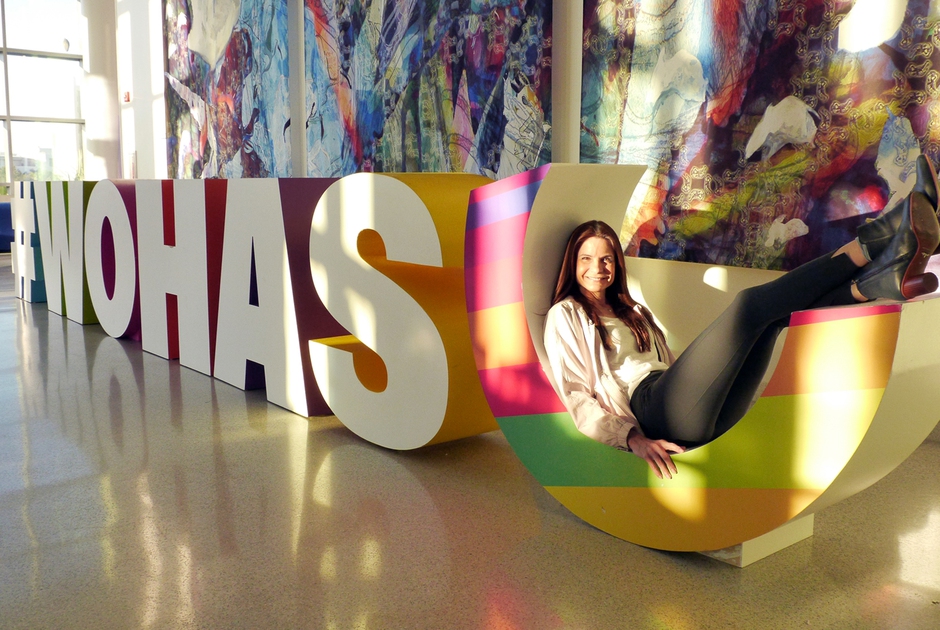 We talked to World Happiness Summit organiser Karen Guggenheim about the connection between the planet's health and our happiness.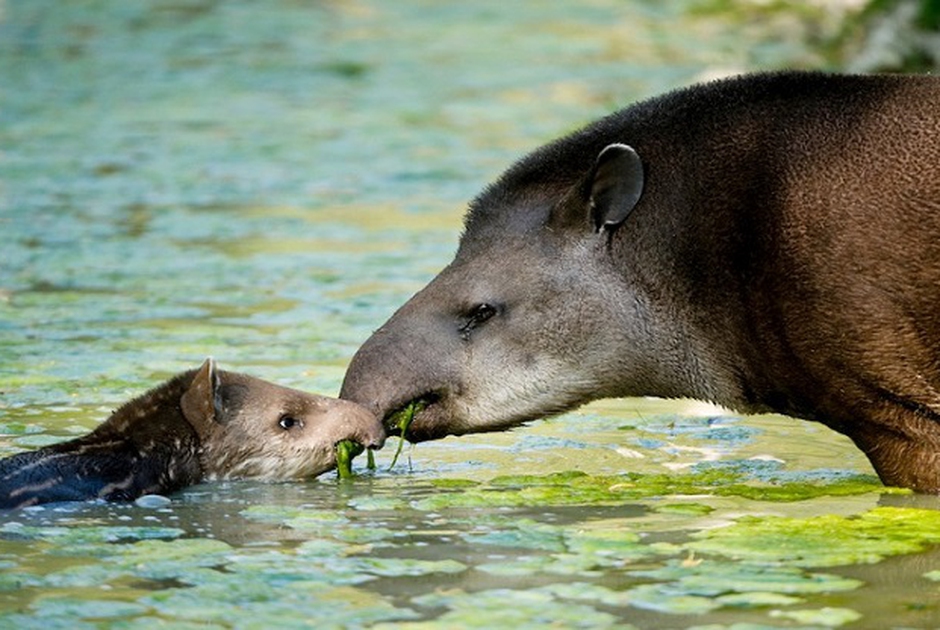 Tapirs have prehensile noses, are essential for forests' health and are an umbrella species. Here are some curious facts about this ancient animal.