Activism
Living in the "climate moment": a dialogue between Naomi Klein, Bill McKibben and Alexandria Villaseñor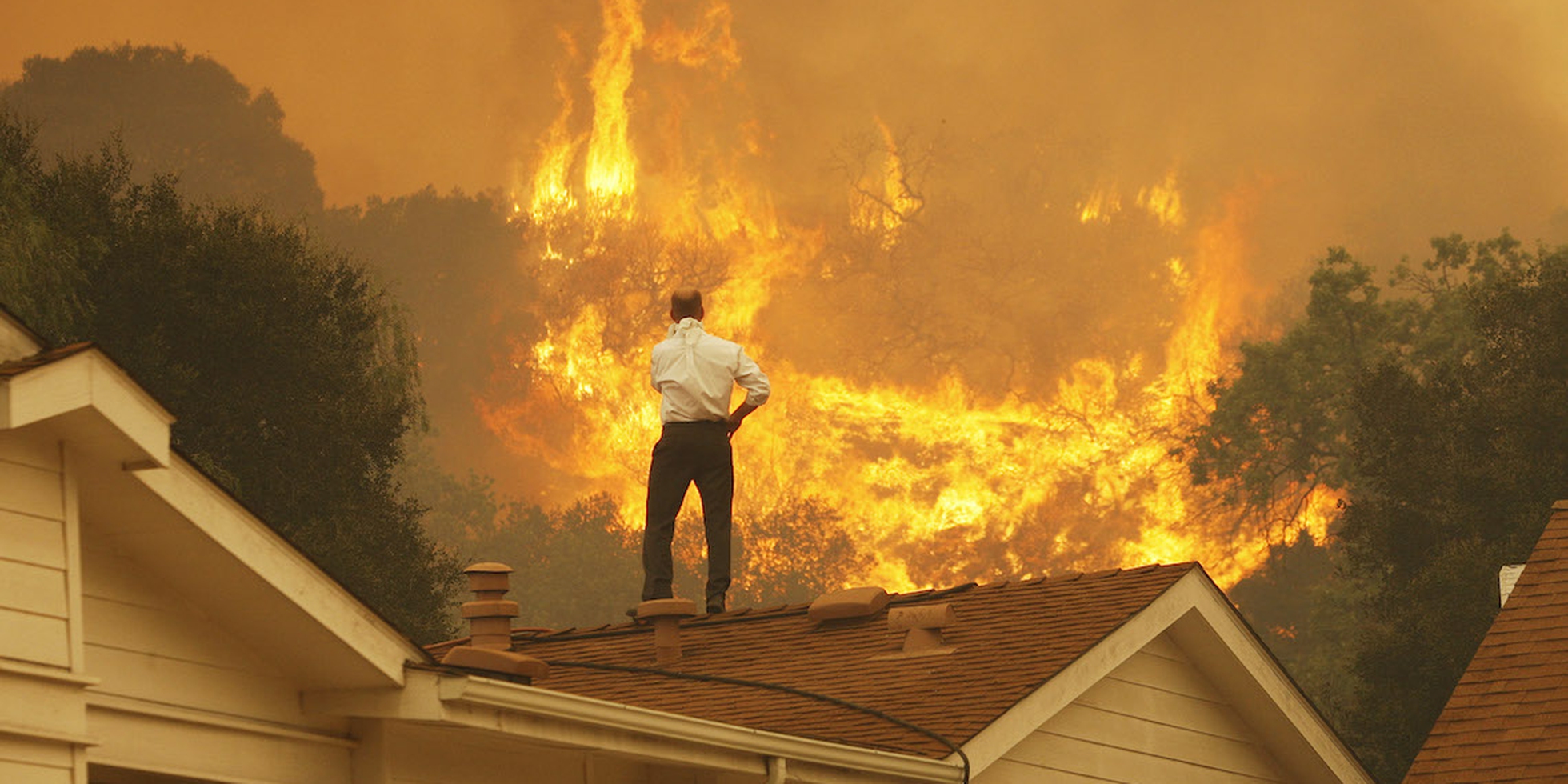 What does it mean to live in the "climate moment"? How did we get here? Is it too late to change? Naomi Klein, Alexandria Villaseñor, Joëlle Zask and Bill McKibben discuss these vital questions at the Albertine Festival in New York City.
The climate crisis has never been more urgent, but what does it mean to deeply understand the gravity of this moment in time? During New York's 2019 Albertine Festival, environmentalist, author and festival curator Bill McKibben moderated a debate about living in the "climate moment" with guest speakers Alexandria Villaseñor, a young American climate activist, Naomi Klein, award-winning author and thinker, and French philosopher Joëlle Zask on the 8th of November.
They took on climate change issues with a twist, addressing questions such as: What does it feel like to live in the "climate moment"? How did we get here? And what is the pathway that will enable us to swerve before it's too late? The speakers explored the answers in turn, but Klein took centre stage, especially when discussing the Green New Deal. 
View this post on Instagram
The emotions of climate change
In conversations around climate change, emotions are rarely contemplated. We talk of emissions, fossil fuels and strikes, but never about how we feel. Yet our feelings matter, because they're the drivers for action. "What is the emotion that is both in your head and your heart as you survey the moment today?" McKibben asks the guest speakers.
Multiple answers come up, all of similar shades on the emotional spectrum: fear, anger, weariness and exhaustion. Alexandria Villaseñor is 14 years old and started striking in New York last December, inspired by Greta Thunberg. "I think one of the main emotions I'm feeling is, I'm tired," she replies. "I've been on climate strike since 14 December, for 48 weeks, as of today". She adds that although she feels this way, she can't quit striking or being an activist because she can't give up on her future. The deadline is just too tight.
McKibben interjects, asking Villaseñor whether she might feel burned out but also a little annoyed. "I'm annoyed at our world leaders, because they're choosing money over our future, they're being bought off by the fossil fuel industry. So underneath every protest there's this rage," she replies.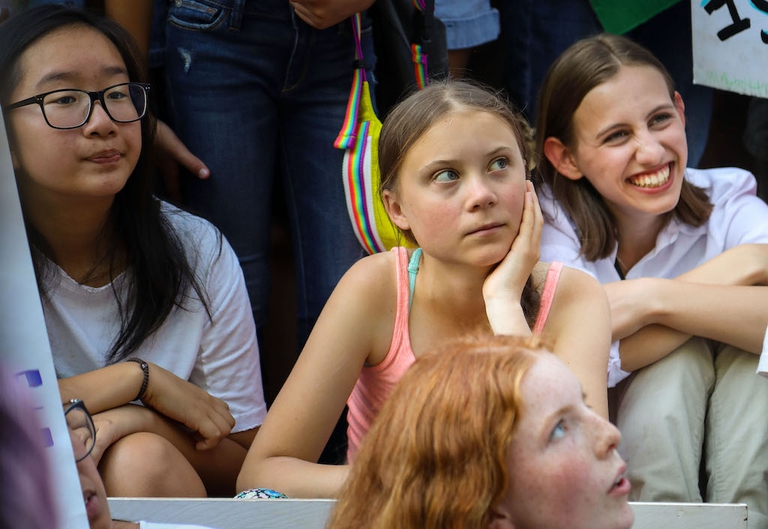 Zask sits next to Alexandria. She's just published a book on the fires that swept through the south of France in the summer of 2017, destroying landscapes and displacing people just like those in California, Brazil or Indonesia as recently as this year. "I feel desolation," she says. "Desolation is a term that's in the Bible: a desolate landscape isn't devastated by a natural catastrophe, but by human activity itself. I think the forest fires revealed to me the degree to which our activities have made the planet uninhabitable. Desolation isn't only a break with the past but also the disappearance of future possibility. And that's why the second feeling that I'd like to mention is anger".
It's hard to narrow down an emotion. The climate crisis is affecting everyone, even if to different degrees. But there's one emotion that tends to take over when we come to grips with the fact that our planet is imploding. "I feel fear," says Klein. "My fear is that we're the closest we've ever been to getting how much we need to change, that we'll not get it together and that our part will fight and divide itself, that we'll sabotage ourselves and won't make it in time."
The fear is also that many of us will be left behind sooner than others. Klein states, "I fear the intersection of a brutal economic system, the scarcity logic and what it looks like to confront hardship when you're already so maxed out, stressed and precarious". She's referring to the brutal inequalities of climate change and how in the climate crisis the most vulnerable are the elderly, disabled and poorest because "whatever qualities pre-exist, they're exacerbated by climate disruption".
But above all, there's one emotion that runs through our veins: tension. The tension of "not knowing how this story is going to turn out, of worrying if we're doing everything we can," McKibben adds.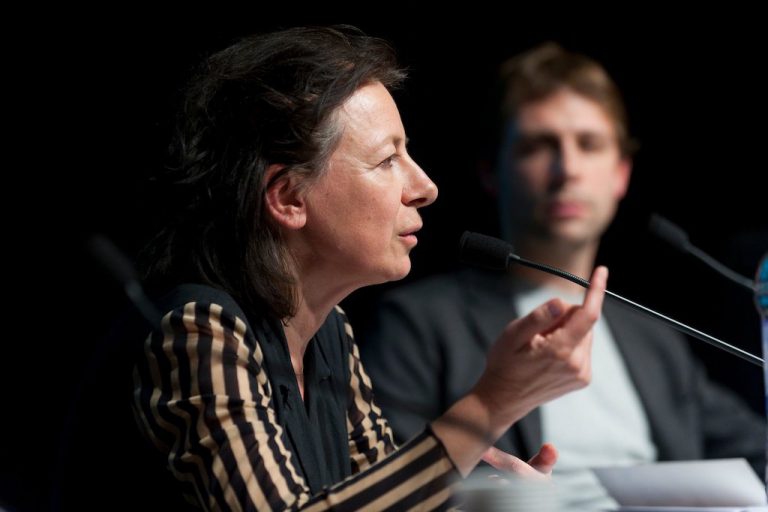 Climate change is a message
Of course, it's not only about emotions. Climate change is strictly tied to politics and, according to Klein, it has never been an issue, but "it's a message that we've allowed this to happen to our natural world," she explains. "It speaks to a core failure of the narratives that underpin our cultures. It's the separation from nature, the dominance narrative".
The dominance narrative is relatively easy concept to grasp because the explanation is in its name. In Klein's scenario, it's at the core of our political and social gridlock. Society is plagued by prepotency and supremacy. "People see that a system that can produce not only climate change, but that can produce Donald Trump, is in crisis," Klein says. "People are seeing this is a system failure, they're understanding that Trump isn't the crisis but the symptom of the crisis, just like climate change". Something has to change, or we'll end up in a vicious cycle. To put it in Zask's words, "we think that the system that produces the crisis is going to take care of it, but that's not true".
Rather, according to Klein, feminist theorists, or so-called "ecofeminists", are among those who have connected the dots between violence against women and hatred of women to hatred of the Earth. "This idea that you have to dominate both," Klein explains. But ecofeminists aren't the only ones who can look back and correct society's faults for a better future. There's an "appetite" for connecting the dots and coming up with a "holistic vision", Klein says.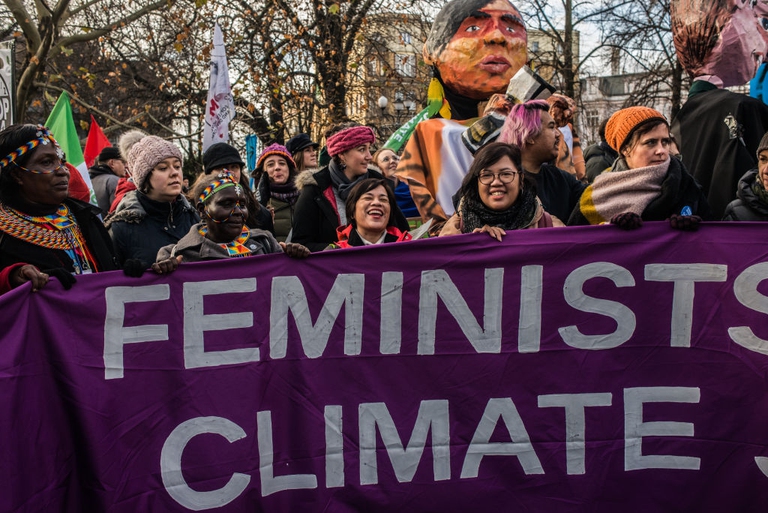 Basically, there's a plan. Back in 2014, Klein had already explored this holistic approach. She was inspired by a Bolivian negotiator, Angelica Navarro, who called for a "Marshall Plan for the Earth" at a UN climate conference in 2009. Navarro explained that if we look at who has emitted the carbon, it's clear that there has to be a transfer of wealth from the biggest polluters to those mostly impacted, to "heal the wounds of colonialism". McKibben offers a similar version of the same idea, "The planet is clearly running a horrible fever, but the antibodies are starting to kick in".
Therefore, what are the keys to implementing change? To put together the pieces of the puzzle to create the so-called ecological "Marshall Plan" (whose name is based on that of the post-WW2 rebuilding of Western Europe's economy with the injection of American aid), the current political framework is called the Green New Deal.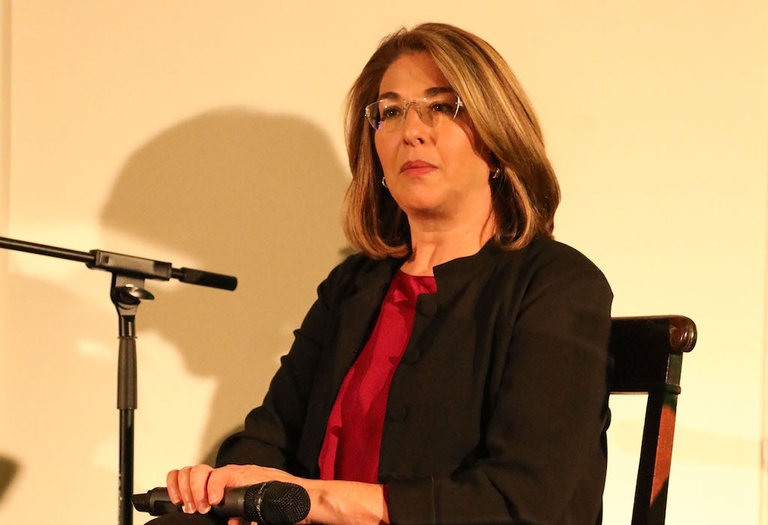 Naomi Klein on the Green New Deal
McKibben defines Klein as the "intellectual mother of the Green New Deal" and she is one of its main supporters. The hope and sense of responsibility of those who strive to reduce emissions and deal with the climate crisis is that the candidates of the US Democratic Party will push for the Green New Deal (GND) at the primaries in January 2020 and then at the national presidential elections in November.
"We have several candidates, including a couple who have a good chance of winning the race to lead the Democratic Party, who have a Green New Deal at the centre of their platform," says Klein, adding a consideration on two of these. "I'm supporting Bernie Sanders because I think he's the only candidate who has an internationalist lens on this, who's talking about moving money from the military over to the GND, who's talking about the US paying its climate debt, putting 200 billion dollars into the UN climate fund. But I think Elizabeth Warren's plan is exciting as well."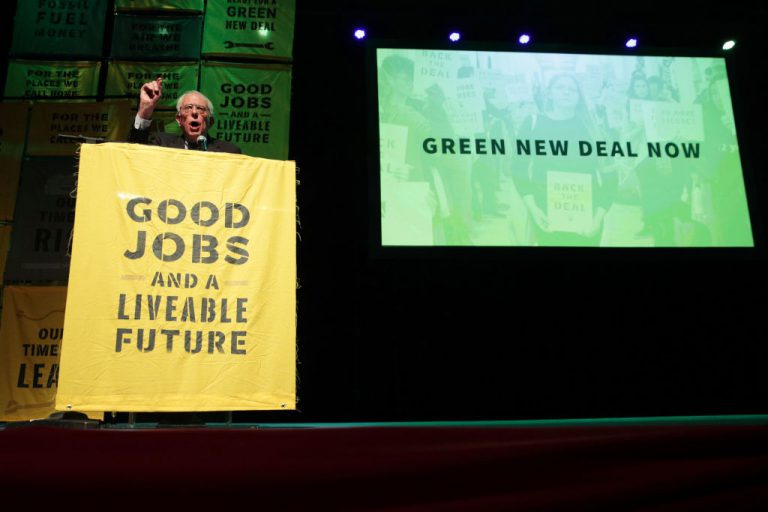 However, knowing this programme has the word "green" in it surely isn't reason enough to support it. In actual fact, it's a plan to decarbonise the economy that also takes into account "major investments in universal healthcare, childcare, education and jobs," McKibben and Klein explain. "It's designed to make sure we don't replicate the exclusion of the original New Deals, which left out many African American, women and immigrant workers etc."
The bet is that if the US were to implement the GND, many countries would follow suit. But it's been a while since this nation has lived up to its role of world leader in the realm of environmental protection. "That's why it's so important that the candidate has an internationalist lens. In the US people talk about, 'we'll lead by example'," says Klein. "They have no idea how faraway that boat has sailed. If the US is going to play a catalysing role, it's going to be because it lives up to its responsibilities".
Festival Albertine: The Climate Moment is now available in podcast form! https://t.co/HubwAEWgIV

Tune in to hear our opening conversation on the urgent need to protect our climate w/ @NaomiAKlein, @AlexandriaV2005 & #JoëlleZask, moderated by @billmckibben of @350. pic.twitter.com/i55DNq2P5V

— Albertine Books (@albertinebooks) November 26, 2019
How the GND works
"We have this window," Klein continues. "We build the movement, we strengthen the vision for the Green New Deal, we strike, we build the outside power and make sure that one of the true champions wins this primary and that that person doesn't just have a good plan, but that we can trust them to fight like hell for it". "And then we need that person to beat Donald Trump, and then to get started on the new administration on day one. At which point we'll have one decade to cut global emissions in half".
None of it seems easy, but GND supporters believe it's the only way. According to McKibben, one of the reasons it's so hard to achieve is that we didn't do anything for the last 30 years, when we could have. But Klein adds that, "it's not just that we didn't cut our emissions 30 years ago, when we started talking about it, its also that in those 30 years we've had every government impose a brutal economic policy that has shred our public infrastructure and spread economic precariousness around the world".
This is why one of the priorities in implementing the GND, aside from achieving 100 per cent renewable energy, is putting money on the table for those countries that have done very little to create the crisis in order to enable them to "leapfrog to the next economy, to protect their forests and not feel they have to dig up the fossil fuels underneath", says Klein. The GND might save us, but it seems like the first push has to come from within. Klein says it's important that "when confronted with these enraging and terrifying facts (of climate change), we don't curl up in the foetal position but actually find the determination that Alexandria and her friends have found to be on the streets".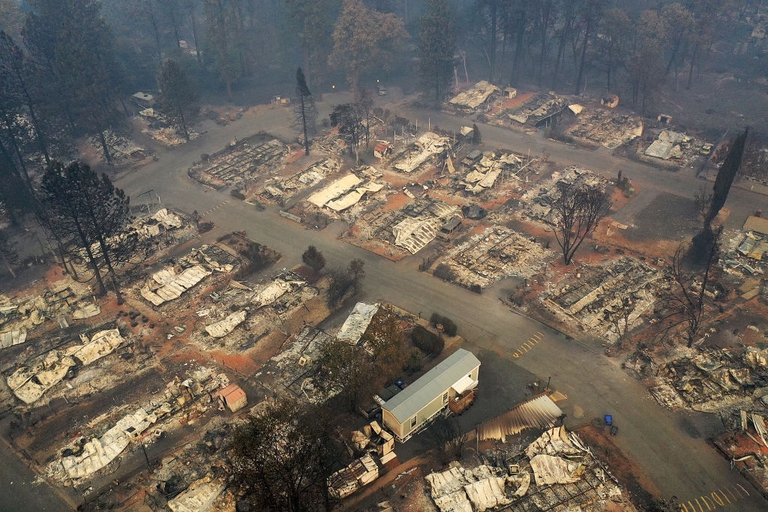 Fire
Villaseñor got involved in climate activism after experiencing California's Paradise fire last year when she went to visit her family in the northern part of the state. She started striking when it was clear to her that climate change was tightly linked to the fires and she couldn't fathom having to live breathing poor and toxic air. "The fire was seeping into my home, I had to role up towels under windows and doors and it was inflaming my asthma and making me very sick," Villaseñor recounts. "At that point I was very upset because it's becoming more and more frequent and it's affecting many people I know and love".
Zask, who has studied the dynamics of fires extensively, believes they're uncontrollable and that's why one of the only tools at our disposal to combat them at the source is what she describes as "cleaning country". "What is being put in place is a philosophy of what the Aborigines in Australia call cleaning country. It's the solution that will allow us to fight against two dominant beliefs and practices, on the one side the belief in dominating nature, and on the other extreme the belief that nature does things well," Zask explains. "That's not true. I think that we need to adapt nature to our needs and also adapt our needs to those of nature. That's what they call it cleaning country, of which fire management is a part".
What's more, another fire has started to burn starting from 2018, and more intensely so this year. The passionate flame igniting the youth who, following Thunberg's example, strike week after week. "Where do we want to be six months from now?" McKibben asks in relation to the climate movement.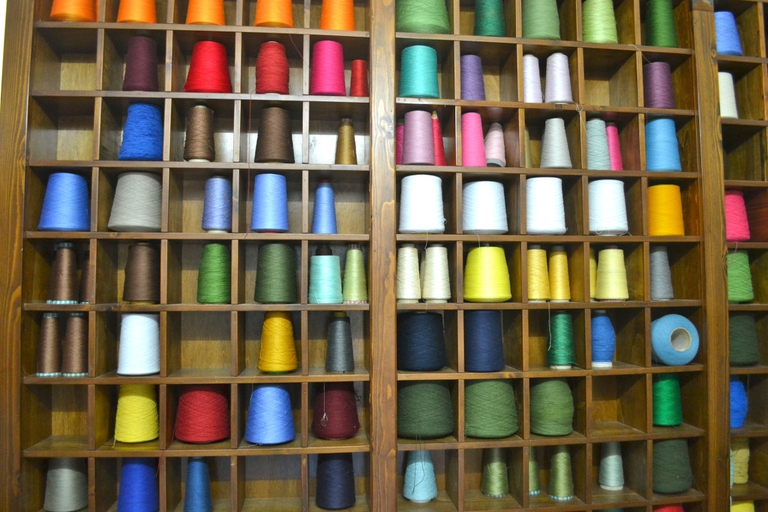 "I think we're still at the beginning," says Villaseñor. "Even though we had 7 million people (participating in the third Global Climate Strike, ed.), there are still many more who don't know what the climate strike is or how to be an activist". The Climate Action Week between 20 and 27 September was a great success because of the number of people on the streets, as well as the unity between adults and young people. "Adults backing the youngest generation" was the strike's real power.
But what else is needed? "Mobilising people to the point where we're on the streets and we're staying there is what's needed," says Villaseñor. "We are that constant reminder".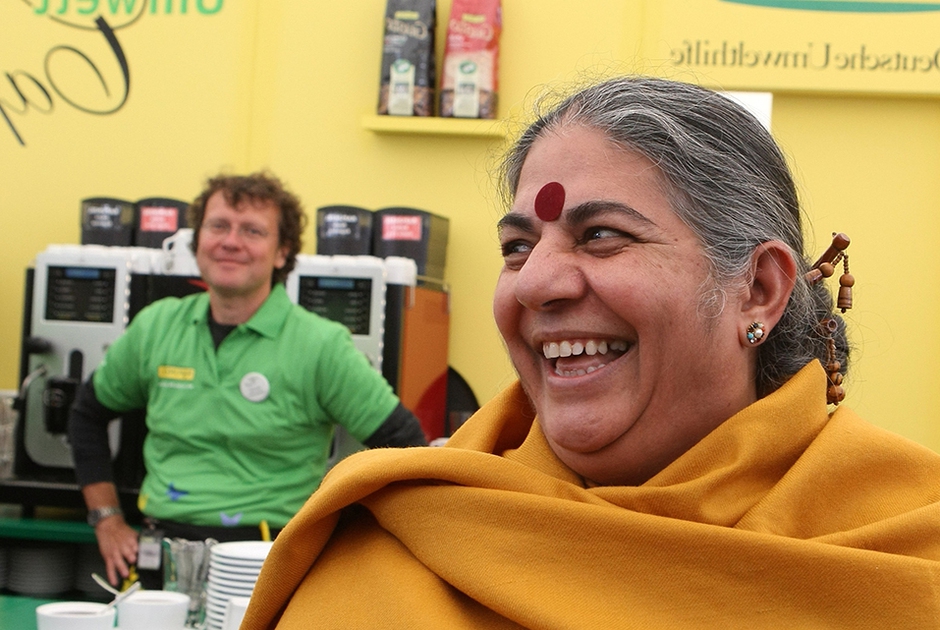 Influential scientist, activist and author Vandana Shiva fights to protect biological and cultural diversity, and against GMOs.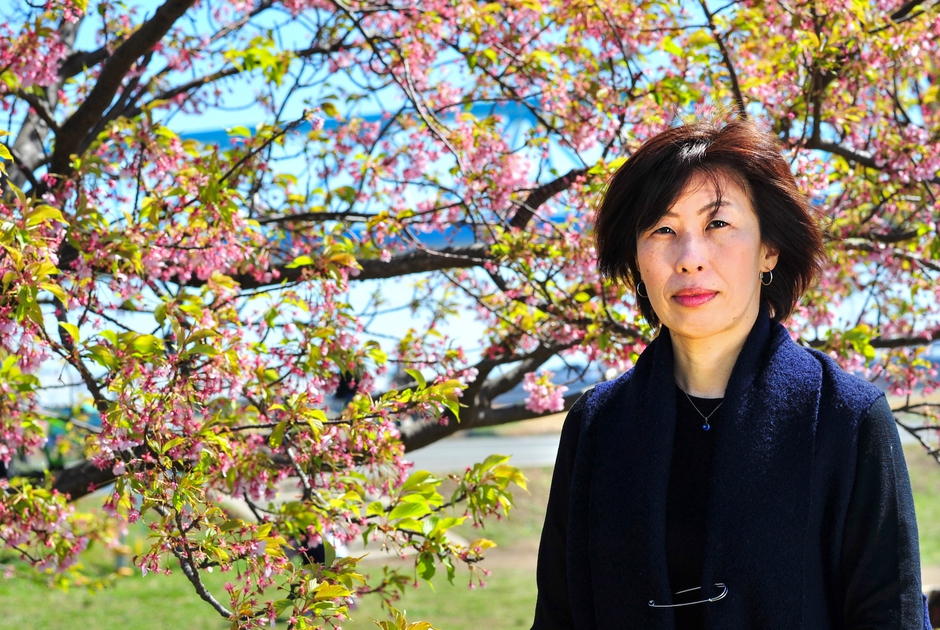 Kimiko Hirata has blocked 13 new coal plants in Japan, but she hasn't done it alone. The 2021 Goldman Prize winner tells us about her movement.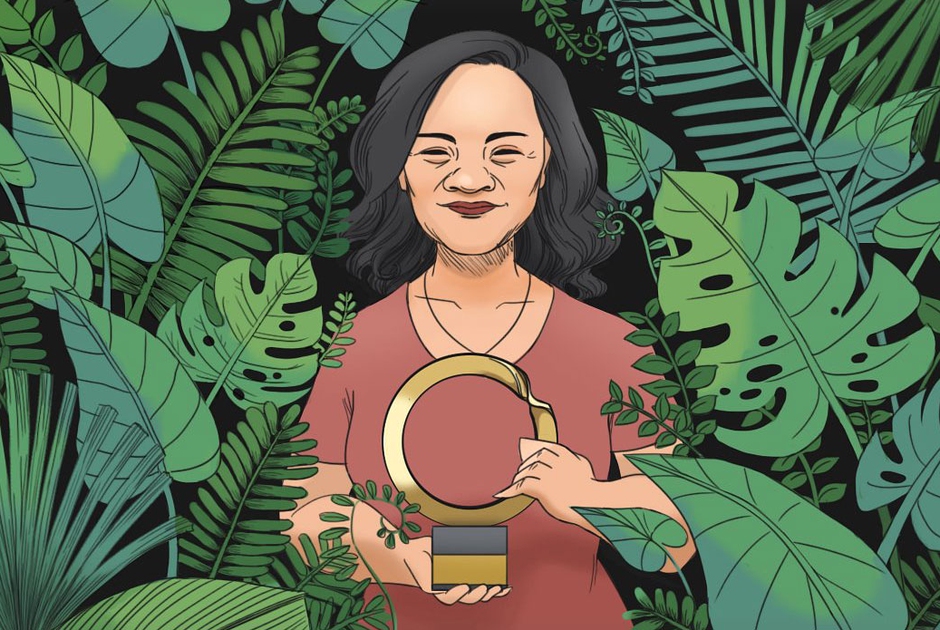 The Goldman Environmental Prize, the "green Nobel Prize", is awarded annually to extraordinary activists fighting for the well-being of the planet.