AXA Investment Managers divests 165 million euros from coal
As a result of its new coal policy, AXA Investment Managers will divest 165 million euros from companies that derive 50 per cent or more of revenue from fossil fuels.
AXA Investment Managers, a France-based investment service provider, has pledged to divest 165 million euros (175 million dollars) of its fixed-income portfolios and 12 million euros (13 million euros) of equities portfolios as a result of its new coal policy. It announced that it won't invest in companies that derive more than 50 per cent of their revenue from coal-related activities (specifically mining and electric utilities companies) starting fro the 30th of June. The coal policy will apply to 714 billion euros (782 billion dollars), equal to 99.5 per cent of assets under management at AXA IM. According to a statement all portfolio managers will be working closely with AXA IM's Responsible Investment team to ensure that all funds are in line with the coal policy and all clients impacted have a smooth transition in their portfolios.
"As a responsible investor and active steward of our clients' assets, we strongly believe that divesting from coal can help to de-risk portfolios over the long term by decreasing exposure to assets that are likely to become 'stranded' in the future as the world moves to be in line with the +2 degrees Celsius scenario" (Andrea Rossi, CEO, AXA IM)
AXA's responsible investment journey
The policy is AXA IM's latest move towards responsible investment – it has already implemented policies of divestment from palm oil, controversial weapons, tobacco and soft commodities derivatives, which means it doesn't participate in short-term instruments such as commodity futures or enter into speculative transactions that may contribute to price inflation in basic agricultural or marine commodities (such as wheat, rice, meat, soy, sugar, dairy, fish and corn). In 2015, parent company AXA SA, France's largest insurer announced a 500 million euros (545 million dollars) divestment from coal and also said in May 2016 that it will stop investing in tobacco and divest all of its 1.8 billion euros (almost 2 billion dollars) of assets in the industry.
"AXA IM has been committed to responsible investment for nearly 20 years. In taking the decision to divest from coal, we have put our clients' long term needs and goals at the heart of our thinking to ensure that we are aligned with global megatrends that mean a growing awareness of the risks posed by climate change and what that means in terms of particular asset classes, companies, sectors and regions. We believe that following COP21, the ratification of the Paris Agreement and growing momentum for fossil fuel divestment globally, now is the right time for AXA IM to make this move sending a strong message to the rest of our industry" (Matt Christensen, Global Head of Responsible Investment, AXA IM)
Coal divestment, a global movement
Growing number of investors across the world have decided to fully or partially divest from companies that generate revenues from oil, gas and coal. Investors controlling more than 5 trillion dollars in assets have committed to dropping some or all fossil fuel stocks from their portfolios, according to analysis by Arabella Advisors. More than 700 large investors have committed to cutting their exposure to fossil fuels in recent years according to data collected by 350.org, an organisation that campaigns for divestment. Withdrawal from these sectors comes as concerns mount that carbon-intensive businesses could incur significant financial losses as governments attempt to tackle climate change through initiatives that could lead to increased taxes and costs for highly polluting industries, leaving them less profitable.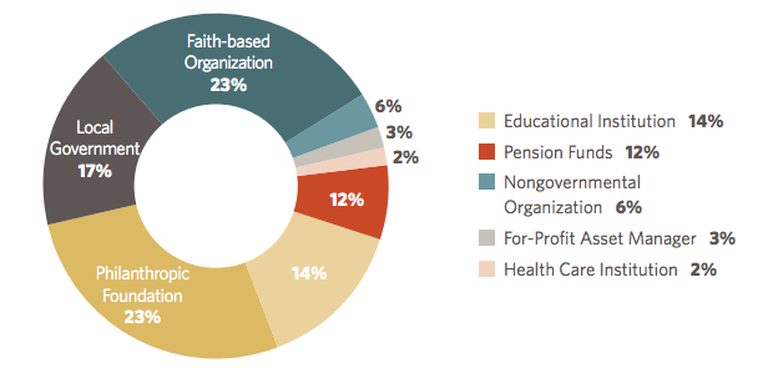 Does divestment affect the financial bottomline?
Pulling out of fossil fuel companies remains controversial. While there are widespread fears that investors who pull out of carbon-intensive industries prematurely could miss out on future returns, many academics and investment experts argue that delaying divestment could lead to large losses. Tom Sanzillo, director of finance at research organisation the Institute for Energy Economics and Financial Analysis, believes the risk of remaining invested in fossil fuel companies outweighs the potential gains. In addition, pension funds are re-examining their exposure to oil and gas not only because of environmental issues but also because of weak financial performance over the past three years. The data provider MSCI, found that two of its indices that excluded coal and all fossil fuels respectively outperformed parent indices that included these stocks, between November 2010 and May 2016. The Norwegian oil fund, the world's largest sovereign wealth fund, said in March that it gained 0.78 per cent in returns in a decade to the end of 2016 due to its decision to exclude companies that cause severe environmental damage such as coal mining. Paul Fisher, former deputy head of the Bank of England's Prudential Regulation Authority, also noted that long-term investors are increasingly aware that fossil fuels are in decline, to be replaced by cheaper and cleaner renewable energy sources.

Quest'opera è distribuita con Licenza Creative Commons Attribuzione - Non commerciale - Non opere derivate 4.0 Internazionale.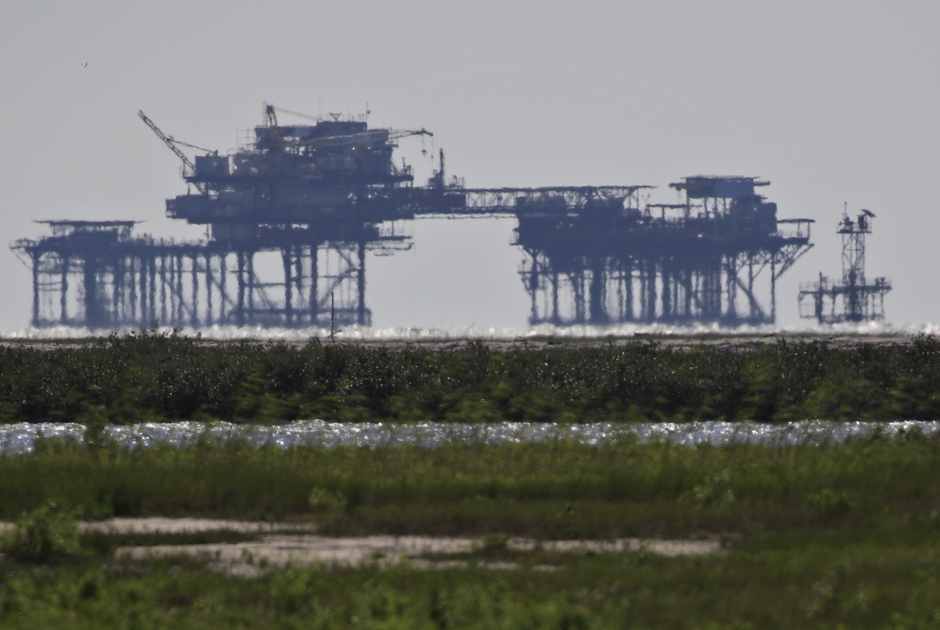 The climate impact of the U.S. Gulf of Mexico's oil and gas production could be higher than government inventories indicate.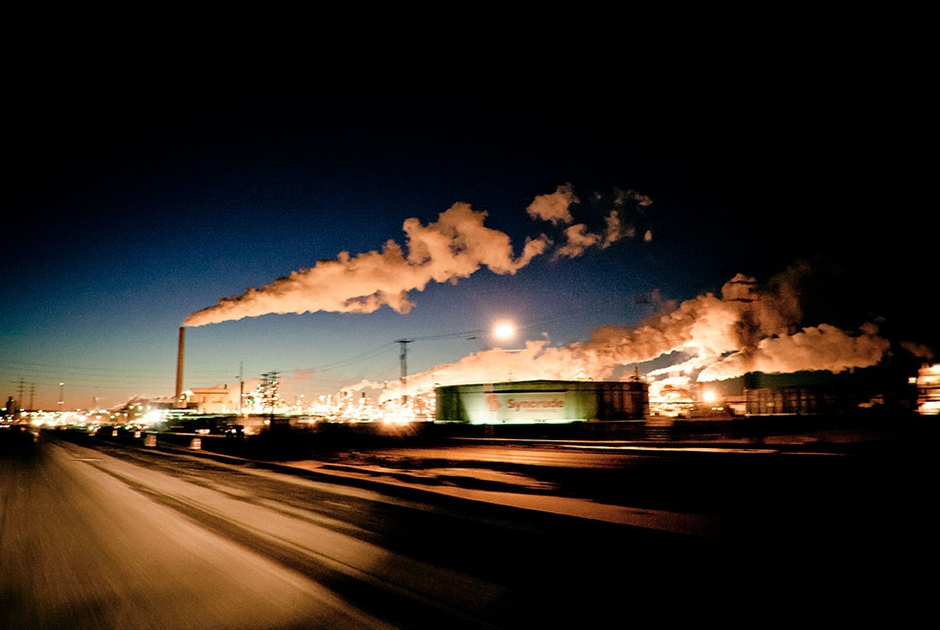 AXA, one of the world's biggest financial services companies, is dumping investments in tar sands and ending insurance for controversial oil pipelines, taking fossil fuel divestment to new heights.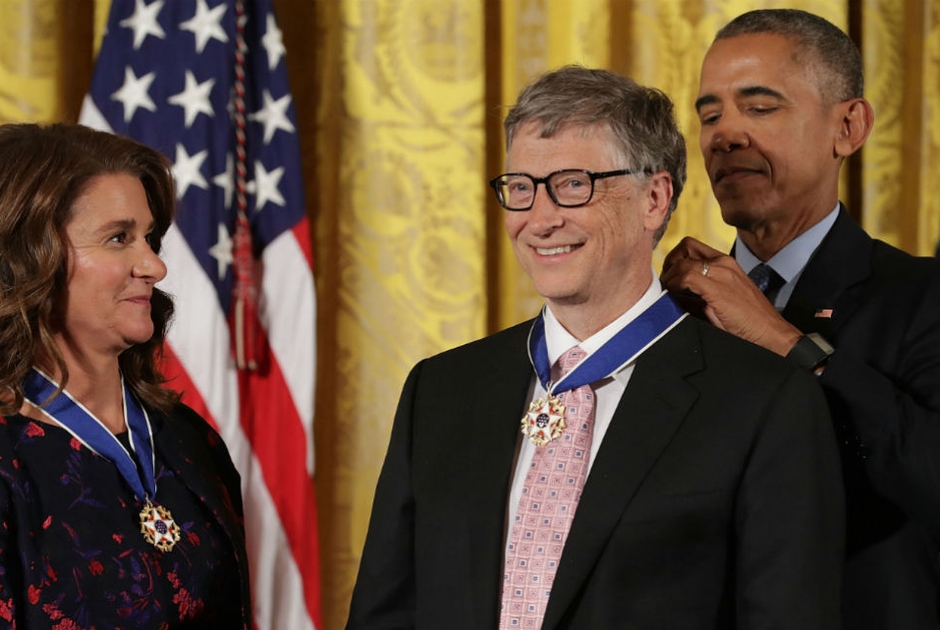 The American billionaire and his co-founders of the Breakthrough Energy Coalition launched a new investment fund for developing clean energy technologies and tackling climate change.