Activism
Meet the young and indigenous activists who fought for us at the COP25 in Madrid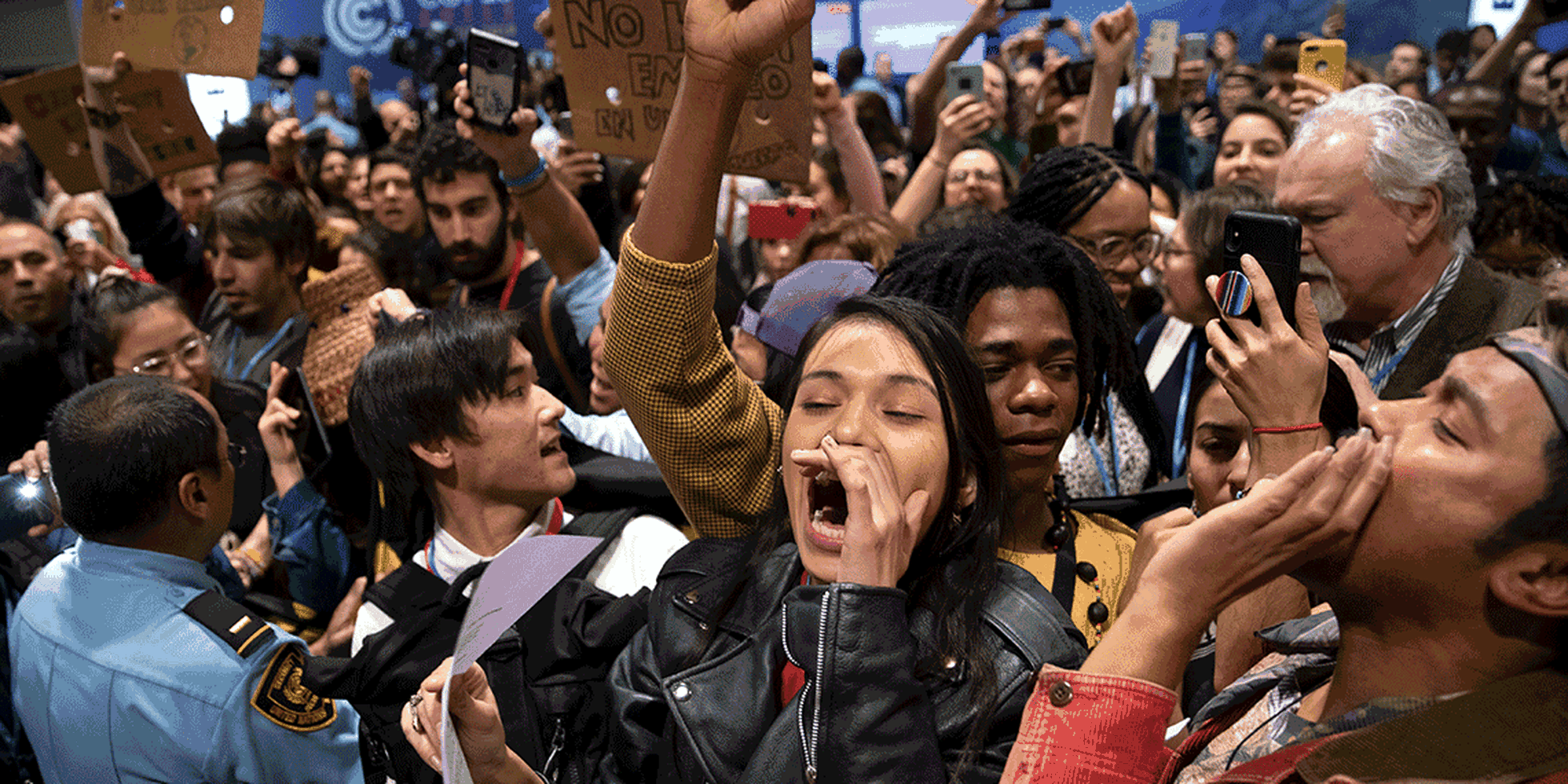 Thanks to activists, the voice of the world's peoples resounded through the COP25 like an alarm bell. Governments didn't reach the results they demanded, but their cries and messages were stronger than ever, reaching even those who weren't in Madrid.
"We changed the face of COP". And it couldn't be more true. The voice of the people, activists, indigenous and youth played an unprecedented role at the UN Climate Change Conference in Madrid.
The participation of these groups at the COP25 might seem obvious given the historic moment we're currently in, marked by the urgent need to act against the climate crisis (voiced by scientists and citizens the world over), but the opposite is true. Each and every one of them had to fight to be where global leaders were meeting to discuss the future – theirs and ours – and their presence made the climate conference, and its disastrous results, feel less abstract and distant.
Some travelled across the globe to be there and make their voices heard, some journeyed for days through the forest, some skipped school and exams, and others risked being arrested. Nevertheless, their determination prevailed, fuelled by the knowledge that they needed to be there, also to represent those who couldn't make it.
This sense of responsibility was both towards raising the alarm for those worst hit by the climate crisis as well as those who haven't (yet) felt its effects directly, and to remind political representatives of their duty. That is, establishing ambitious and concrete objectives to reduce CO2 emissions and limit global warming because if current commitments are respected, temperatures are predicted to rise by over 3 degrees Centigrade, way more than the 1.5 degree limit needed to avoid some of the most disastrous consequences. Numbers that aren't just abstract figures to be agreed upon at a roundtable discussion: they represent death, extinction, disappearing ecosystems.
Read more: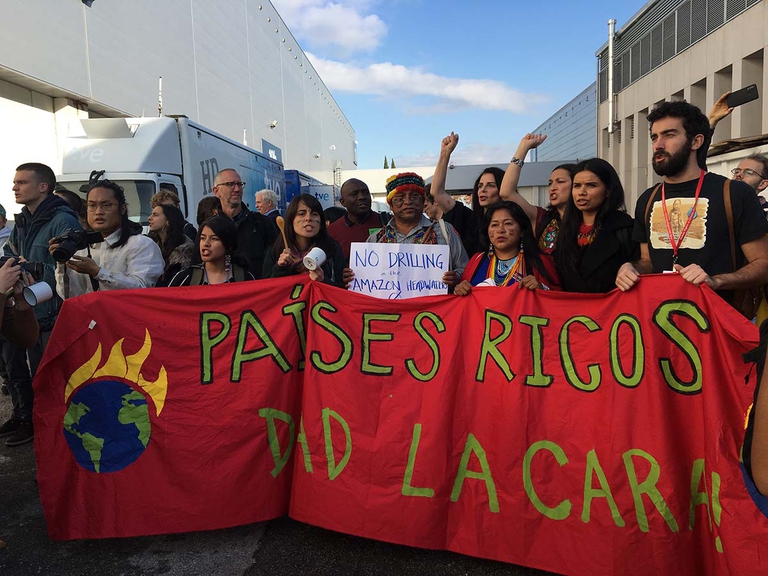 For this reason, their cries, protests, songs, chants and banners were like a siren, an alarm constantly reverberating in the conference's halls. A reminder of the slowness and ineffectiveness of the negotiations, up to the point of being disruptive, with protesters outside the plenary session being made to leave the premises and access by members of the public being blocked the whole day.
A constant and sorely needed cry
But the annoyance the protesters caused was needed. Their cries weren't just about the urgency but also the violence, oppression and tragedies faced by those who fight for the planet every day. For these people and communities, the COP25 felt like the last chance.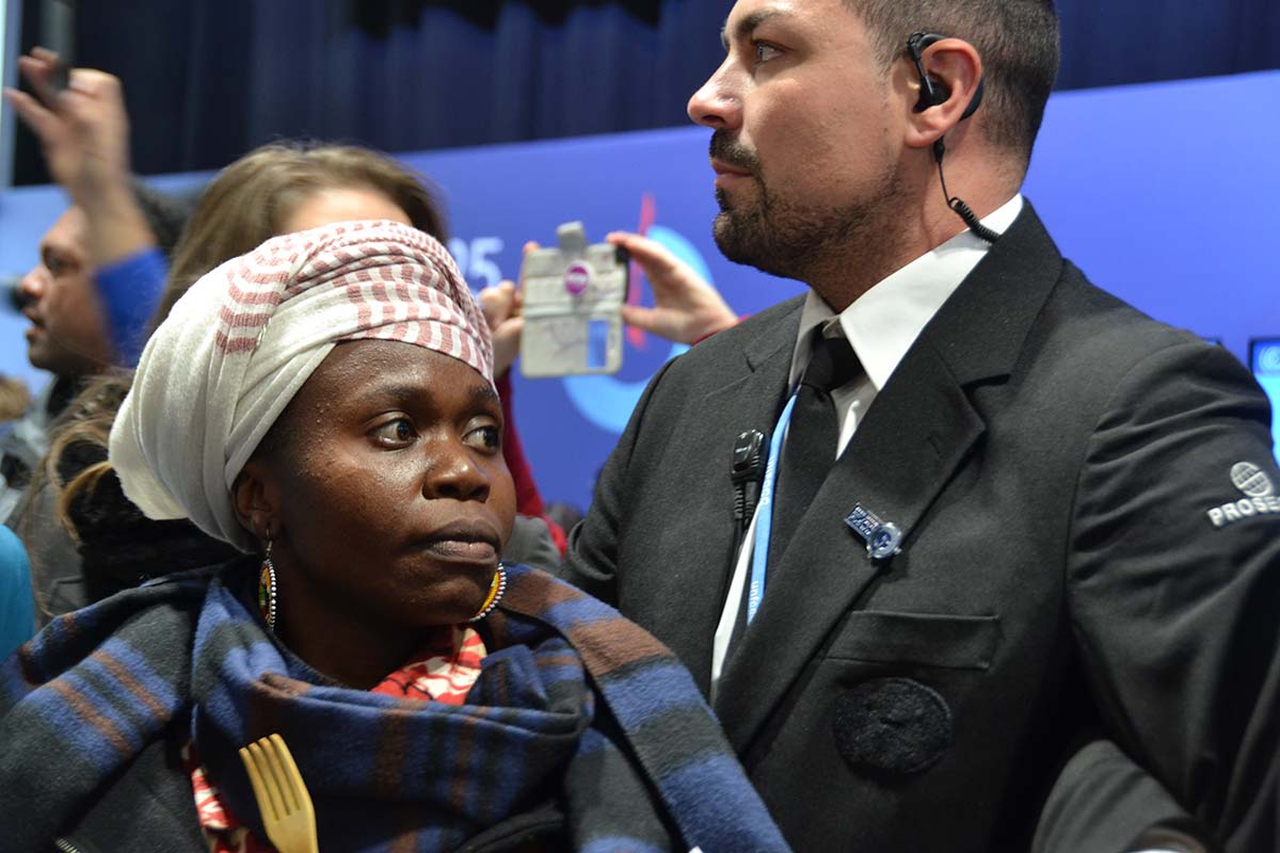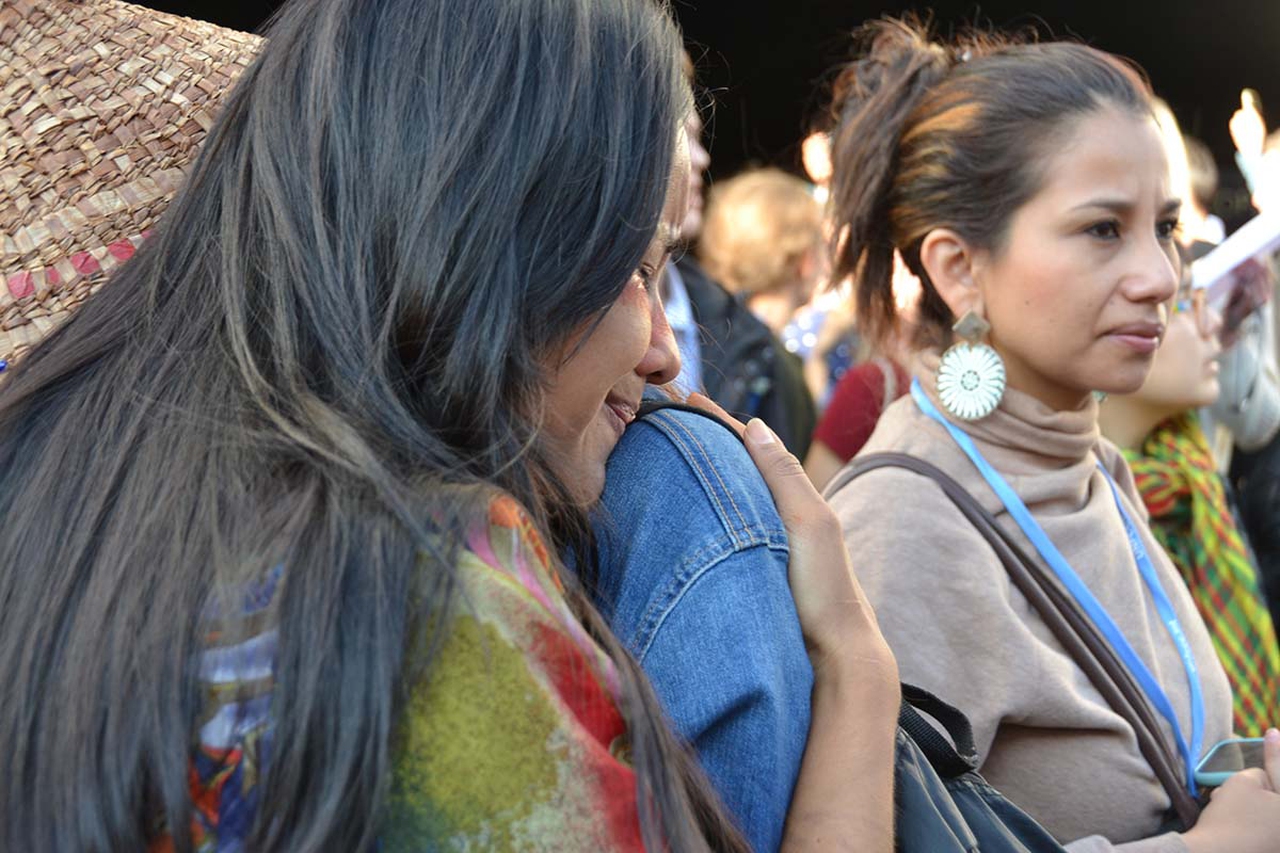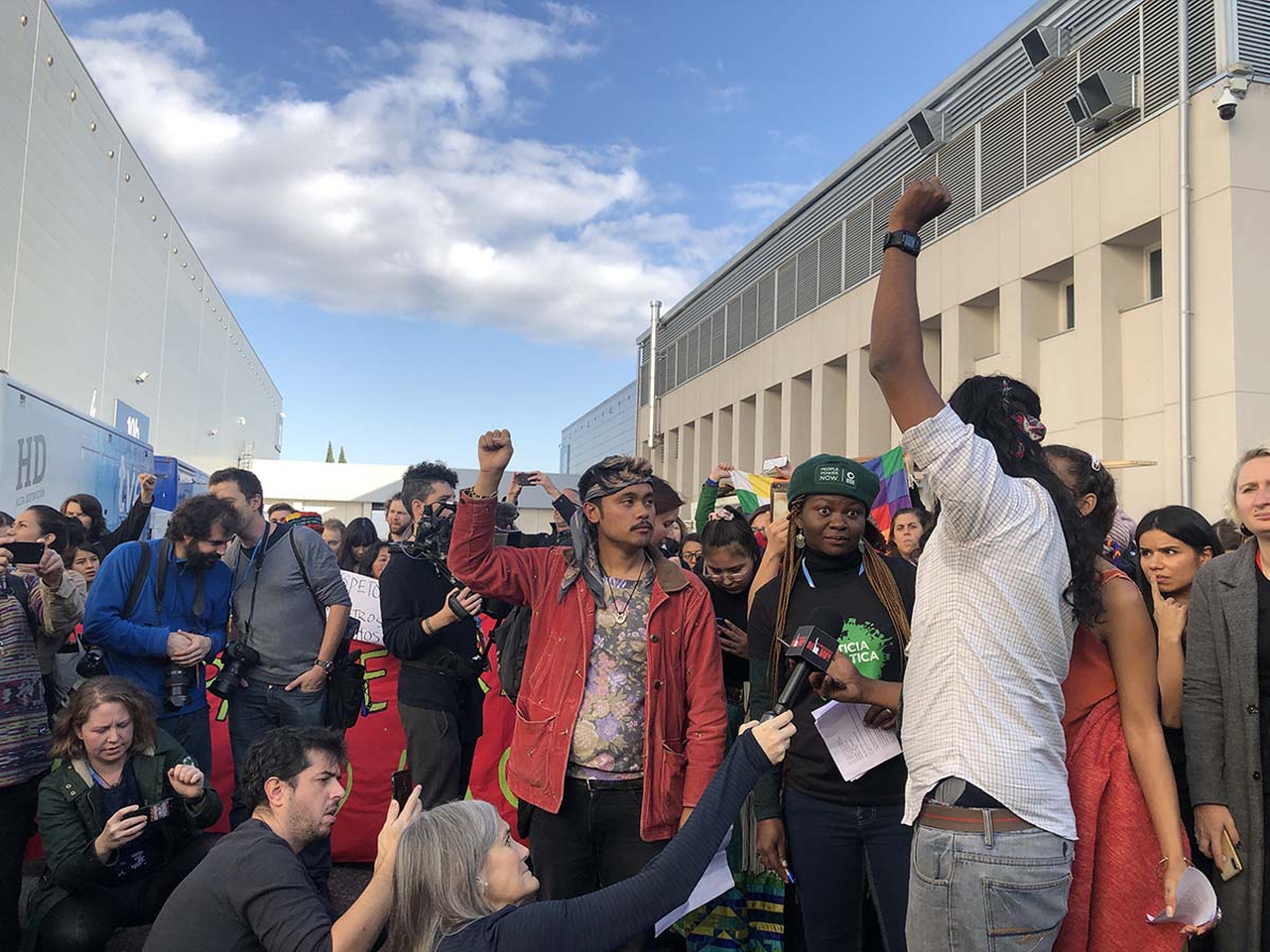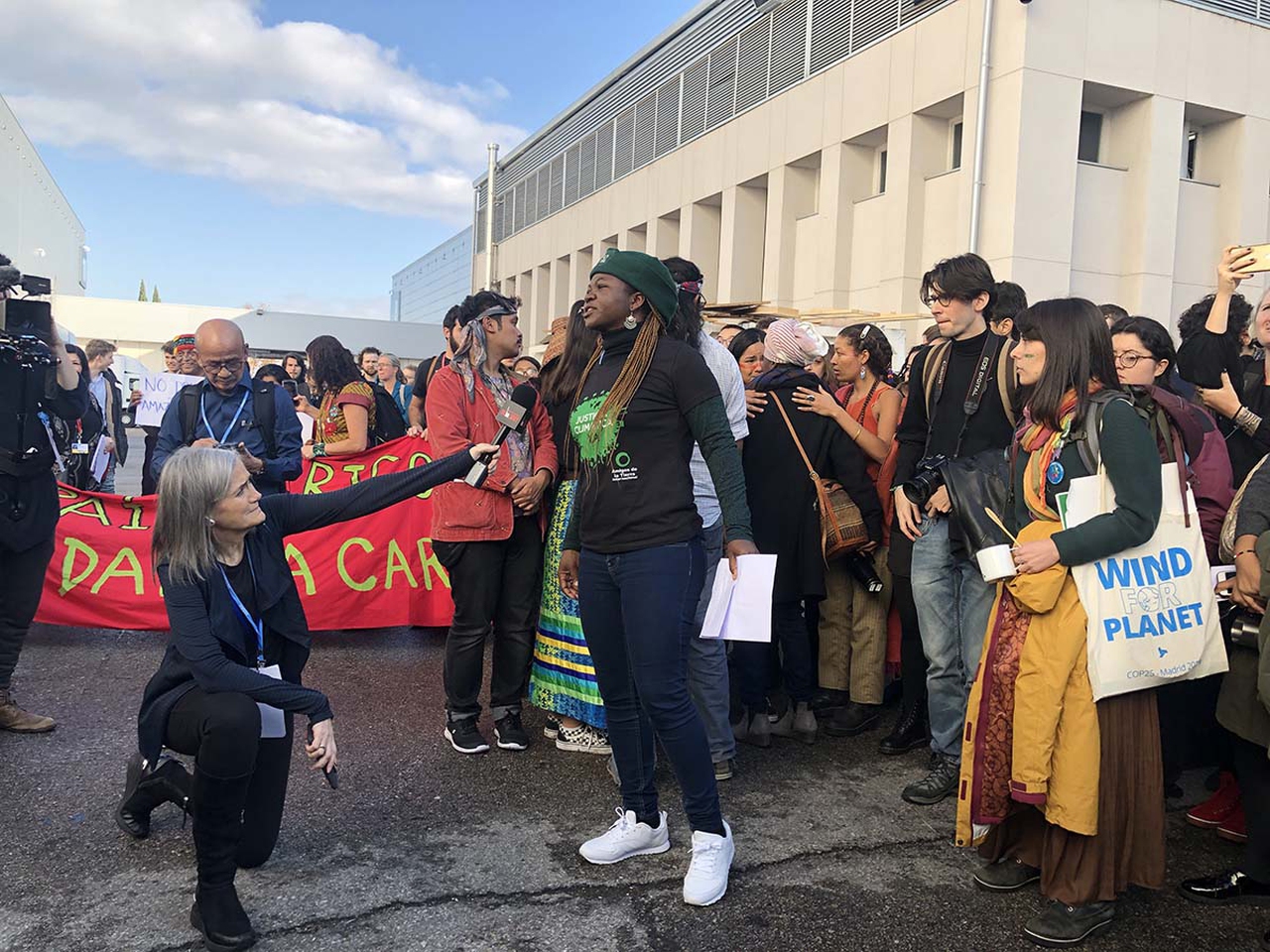 And so they came from all corners of the globe: from Siberian Russia, where the threat of arrest constantly hangs over climate activists; from Australia, where people are suffocating on wildfire smoke; from the Amazon, which is being exploited and its indigenous communities evicted; from Chile, where people are rebelling against violence and inequality; from the Caribbean, whose islands are among the first to suffer the effects of climate change. They all brought their stories that remind us that we're all affected, and there are those who, like them, are fighting for us.
In Madrid we welcomed and collected their voices and stories: a wake-up call to the world.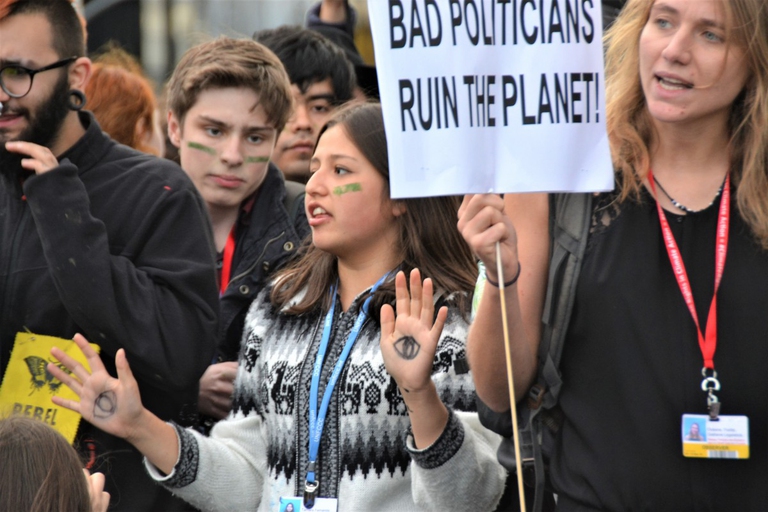 Today, because of exploitation we find ourselves at a point of no return. The future is uncertain, its cries haven't been heeded. In developing countries we experience this segregation every day. Our activists are murdered. In Chile, if you defend the Earth, you get killed. And we'll never again allow such a failure towards our people to happen. We're tired of inaction, of the discrimination we face. Our leaders hear us and see us, but they do nothing. There's no greater crime than passivity.Tamara Toledo, Fridays for Future Chile
It's taken time to really understand the climate crisis, because it's not easy to gather information. Protesting in Russia is terrifying, you're not allowed to organise strikes. I began to strike by myself, every week. But today I'm no longer alone.Arshak Makichian, Russia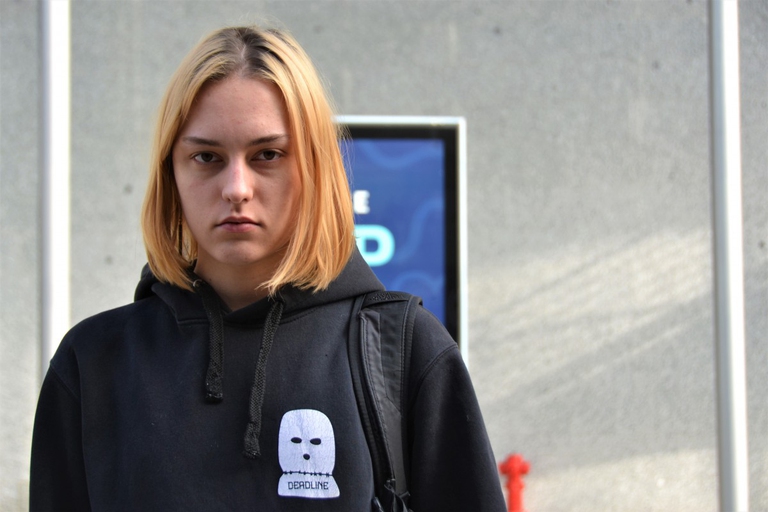 One of the main problems we have is that the permafrost is melting, just like the ice further north. Then this summer there were devastating wildfires, even very close to the town where I live. Some people don't want to acknowledge how serious it is. But it is.Sasha Shugai, Russia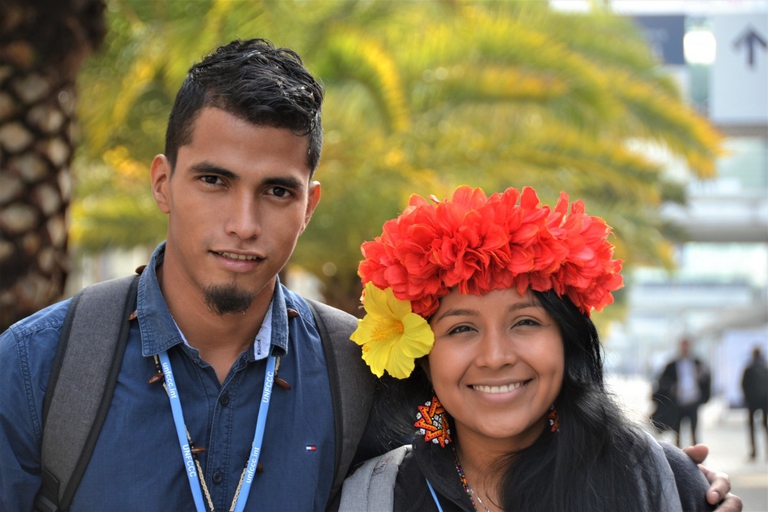 Where we live we see droughts that dry the rivers up. I had to come to Madrid because the government doesn't listen to us and we want the world to know about us. Because it's not just the Amazon, places with smaller reserves that still give life to our planet are also disappearing.Melixa Flaco (grupo indígena emberà), Panama
If we combine all our stories and experiences, we all face the same problems with different levels of damage caused by climate change. But the real problem is that when we want to raise our voice, as young people, they don't listen. They play deaf. They pay attention to things they see as important, but we're here to see that we're important too. We're also part of the solution. COP after COP, nothing happens. But every year that passes our communities see deterioration advancing.Jeffrey Torres (cabecar indigenous), Costa Rica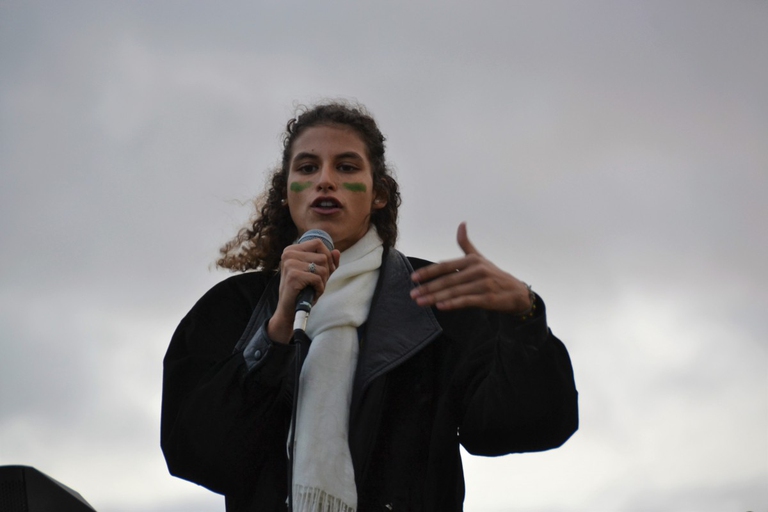 We're island nations, the first to be affected by climate change. But in the Caribbean few politicians recognise the urgent need for action. We're the face of the climate crisis. I'm missing school and putting my education at risk for this. But I'm here because I know the risks my people face. What will we do when our islands are underwater?Estefania McDermot, Caribbean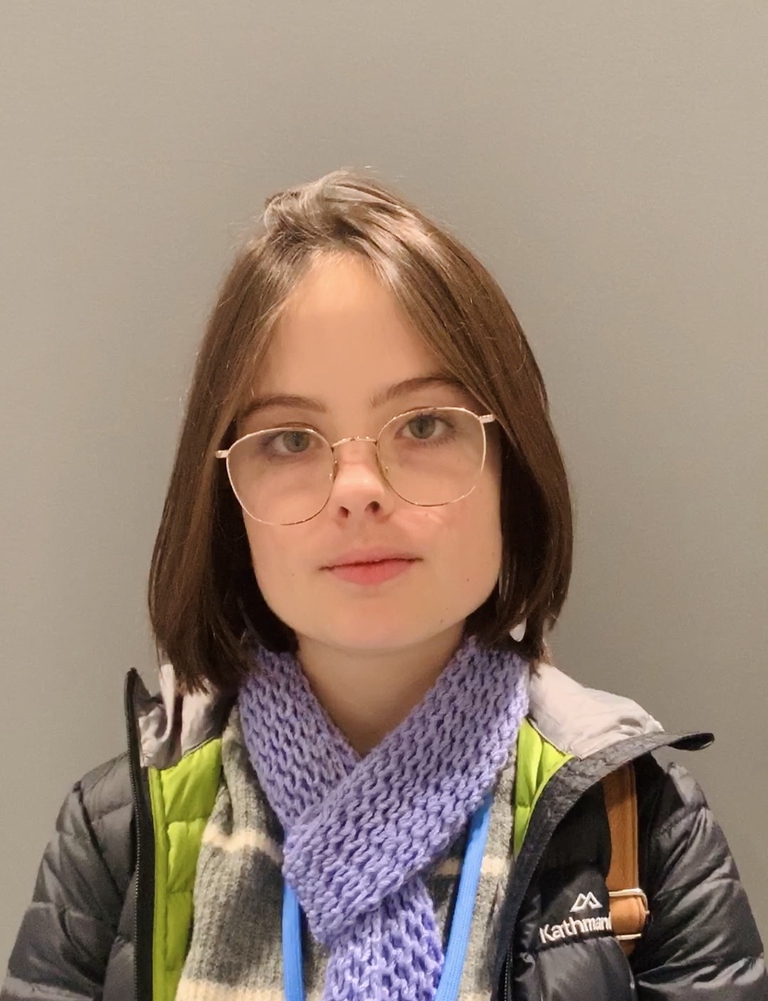 I live in Sydney, and I would never have thought that climate change would affect my city as much as the rest of Australia. But at the moment we're covered in smoke, we can't see, breathe, go outside. Ash is falling from the sky. Around the city, everything's burning. Animals are going extinct, people are losing their homes and lives. But governments say climate change is just one of the factors contributing to the wildfires. This is denial and inaction.Daisy Jeffrey, Australia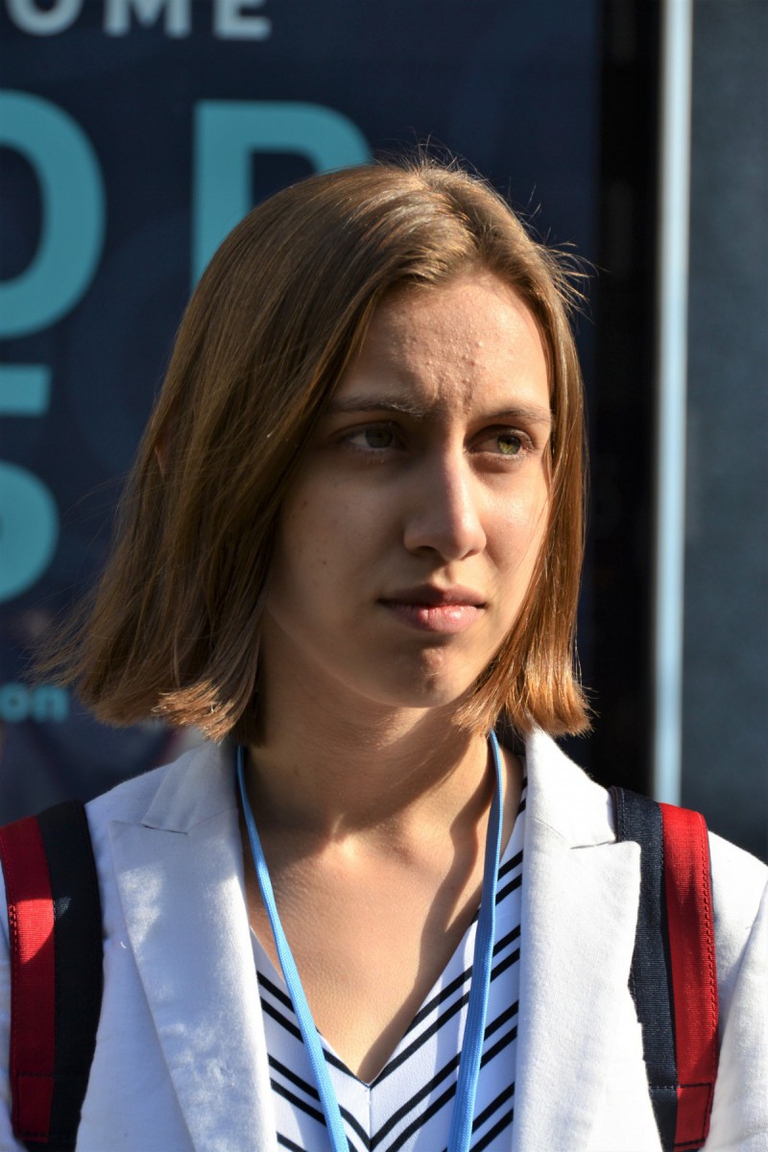 This COP has had one of the highest levels of participation from young people and activists. We're here and we're creating disruption to the debate and putting pressure on the negotiations. We want to make leaders aware that we're here and we're keeping an eye on them. To constantly remind them to act against the climate crisis.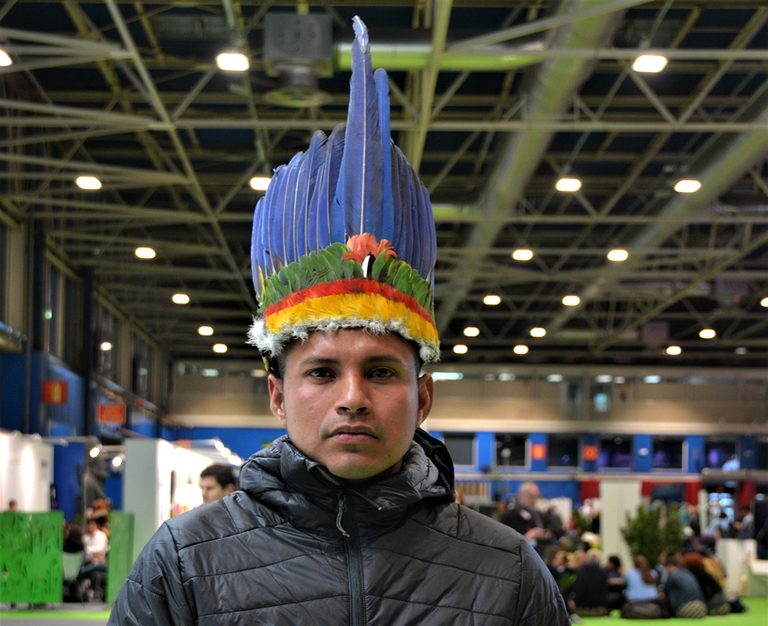 We're being forced to leave our indigenous lands because we're the worst affected and we see all the problems. We've come to a different continent to say: 'Governments, we're dying'. There have been changes to our ecological calendars and this means that climate change is hitting us hard. Business' consumerism is bringing waste and plastic to our rivers and seas, making our people and communities sick. It's polluting Mother Earth. This is the message of the indigenous youth: we want to create dialogue among governments to ensure indigenous peoples are also given a space in which to discuss the issues of climate change and land with them.Hector Fabio Yukuna, Colombia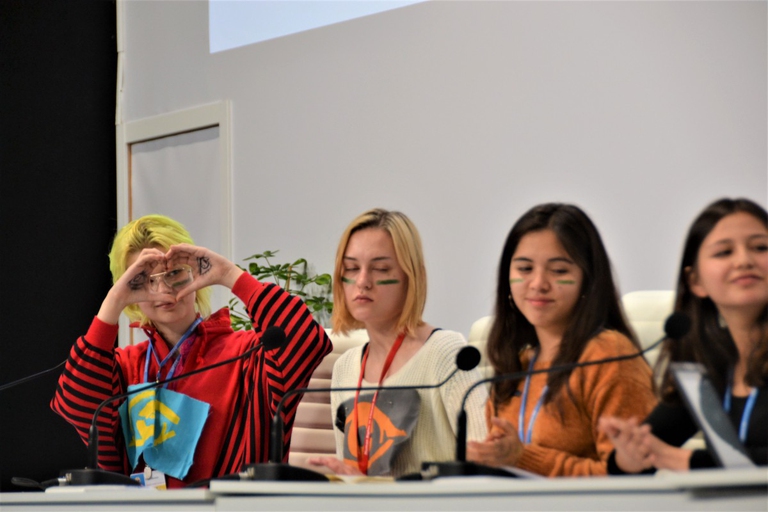 We've had the chance to speak in parliament to say things as they are. They want to make things seem positive, but when action is needed they do nothing. We've had a great impact on the COP25: they shut out observers, which means they fear us. But I don't think this COP has been better than ones in the past.Vega Mansson, Sweden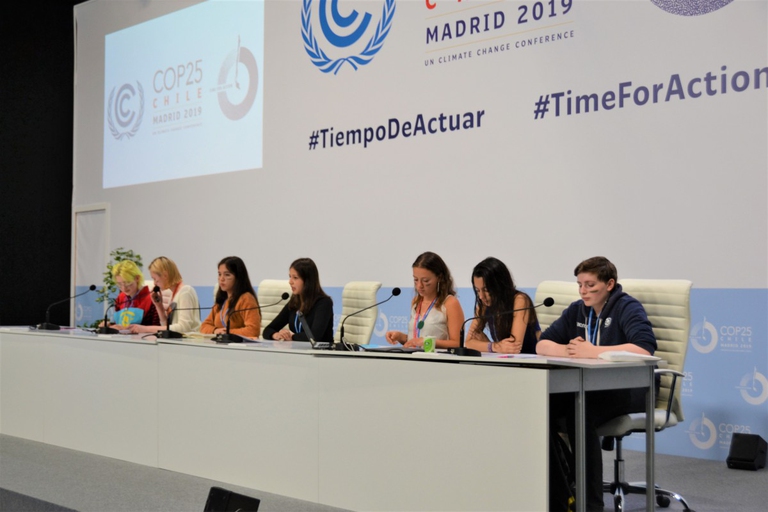 Climate change has increased rainfall by 67 per cent in Scotland. We live on the water and sea levels are destined to increase and submerge parts of the capital, Edinburgh. People I know live there. All this won't affect us in the same way as it's already hitting many people, we're lucky. But it's a disgrace because we're the ones causing it all and will probably be the ones to survive it.Dylan Hamilton, Scotland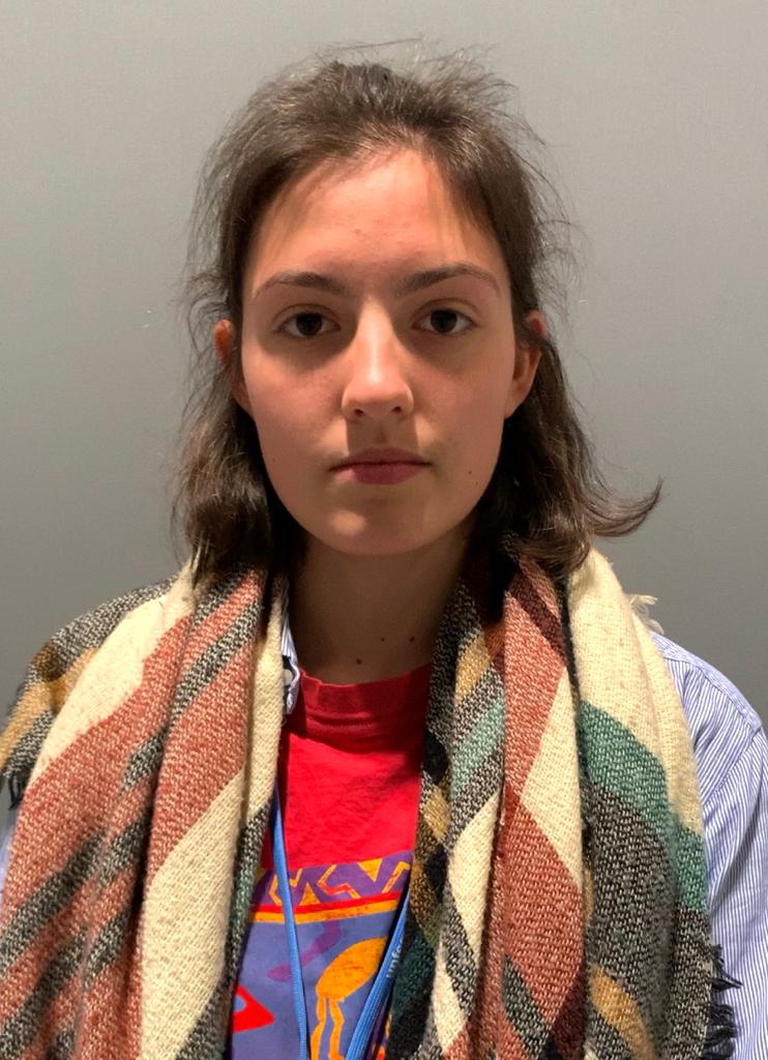 I live in the Netherlands: half our country is below sea level, so if we go on like this it'll all be flooded. For now we're okay, but it could affect us. We need everyone, because it's a problem that doesn't just concern young people's future. The COP25's slogan is 'Time for Action', but they're not doing anything, just talking and talking.Ianthe Minnaert, The Netherlands
Translated by Patrick Bracelli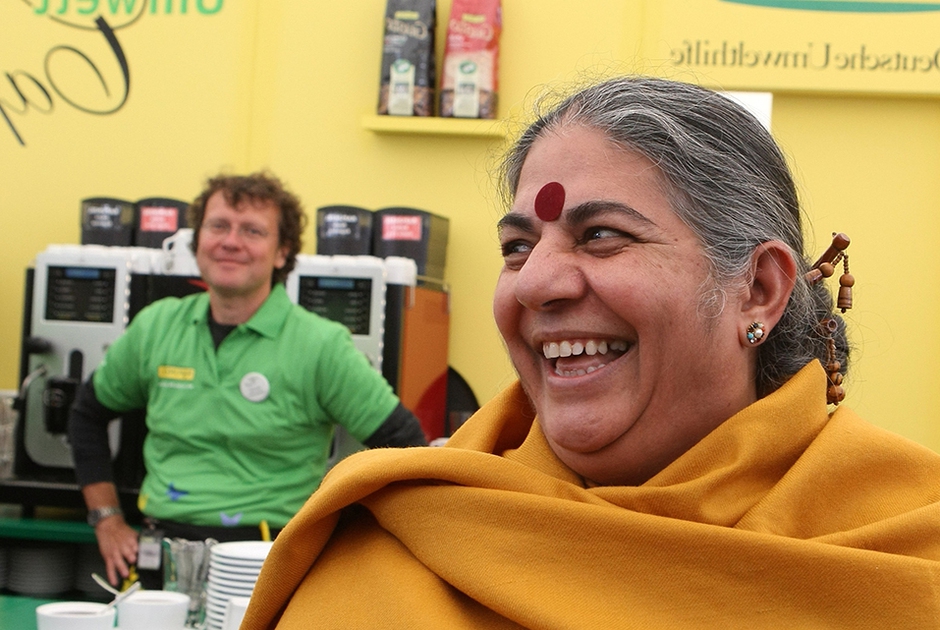 Influential scientist, activist and author Vandana Shiva fights to protect biological and cultural diversity, and against GMOs.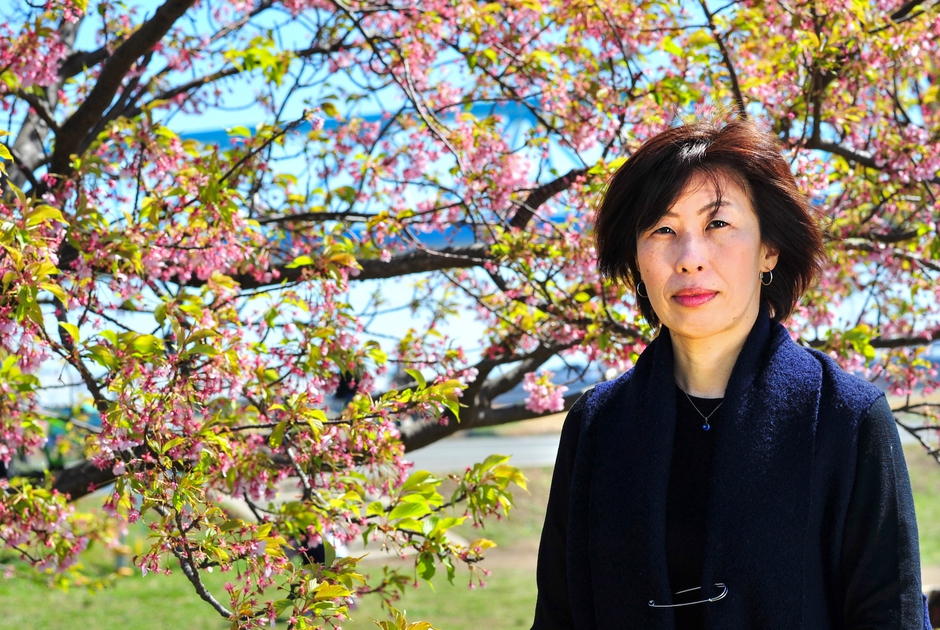 Kimiko Hirata has blocked 13 new coal plants in Japan, but she hasn't done it alone. The 2021 Goldman Prize winner tells us about her movement.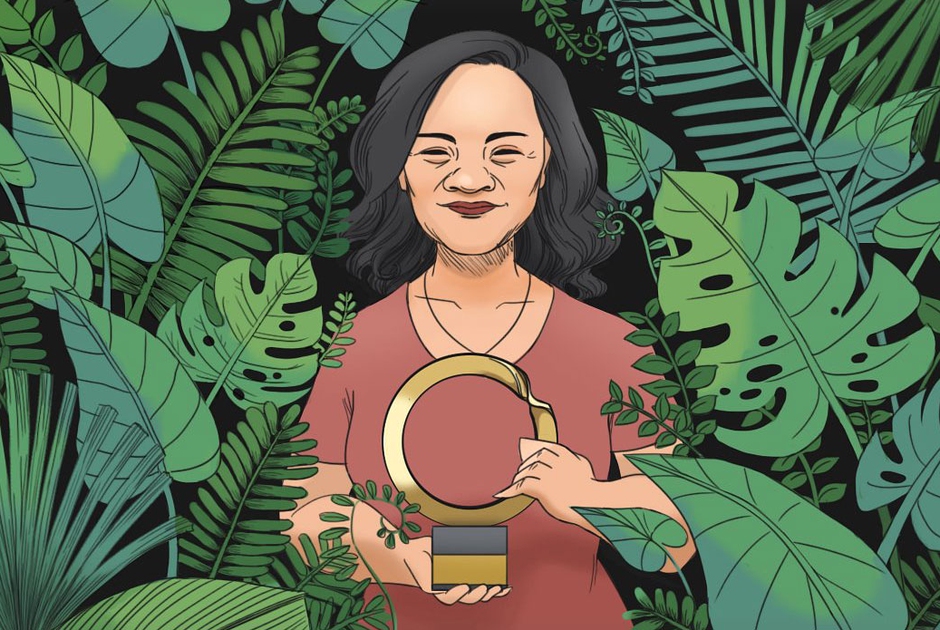 The Goldman Environmental Prize, the "green Nobel Prize", is awarded annually to extraordinary activists fighting for the well-being of the planet.