Design & Fashion
Ethical, traditional and sustainable. Fashion according to a Ghanaian designer
Young Ghanaian designer Akosua is the founder of AAKS, which creates beautiful bags from responsibly sourced raffia handwoven by talented craftswomen. #ThisIsTheAfricaTheMediaNeverShowsYou
Akosua Afriyie-Kumi grew up in sunny Ghana with a passion for art from a very young age. She studied art and design in London with the dream that she would one day tap into her talent and drive to create something unique.
Akosua founded AAKS when she realised there was a gap in the market for handcrafted bags. As a luxury accessories brand it creates "handcrafted quality bags in modern styles, whilst maintaining the spirit of Africa through traditional methods of weaving with bright exuberant colours".
She opted for raffia as raw material for the accessories because of its softness and "more importantly," says the designer, "its benefits such as it being an organic, natural, renewable and biodegradable fibre, giving it an inherent ethical value that was attractive to me and in line with the vision and ethos I had for my brand".
Akosua works with a community that produces her bags using a traditional Ghanaian weaving technique that has been passed down from generation to generation in the country's Northern Region. Not a single machine is involved in the weaving process, which takes about a week.
The weaving process starts by twisting the raw raffia fibres by hand after they have been ecologically harvested. After twisting about 10,000 strands, we gather the raffia and prepare a dye bath.

The dye bath consists of natural and a few chemical dyes mixed into boiling water, sometimes even natural tree bark is used to create good colour intensity. The dyed raffia is then dried under direct sunlight.

To create the base shape of each bag, weavers manoeuvre the strands between their fingertips, skilfully handling the raffia until the bags take shape. (Akosua)
Believing that sustainability should be a concern for everyone in fashion, AAKS is working hard to source 100% of its materials locally in order to help the community's farmers. Local artisans are also key to Akosua's business model, and vice versa.
Through my work in the community, weavers get the much needed income to encourage and harness their skills to become independent. They have learnt to create products with specifications, making bags for clients and prestigious stores around the world. They are very proud.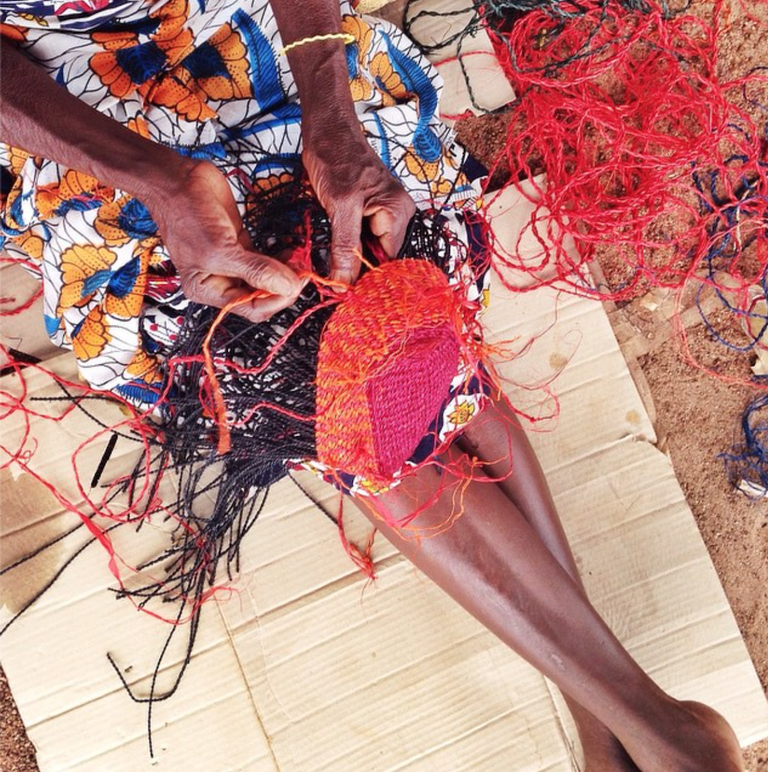 Buying AAKS means purchasing a stunning product made by talented women in a small Ghanaian community, helping to create jobs and preserving traditional weaving techniques that would otherwise die out. Akosua's inspiring story is one of the many reflections of Africa's resourceful pool of young talent: #TheAfricaTheMediaNeverShowsYou.

Quest'opera è distribuita con Licenza Creative Commons Attribuzione - Non commerciale - Non opere derivate 4.0 Internazionale.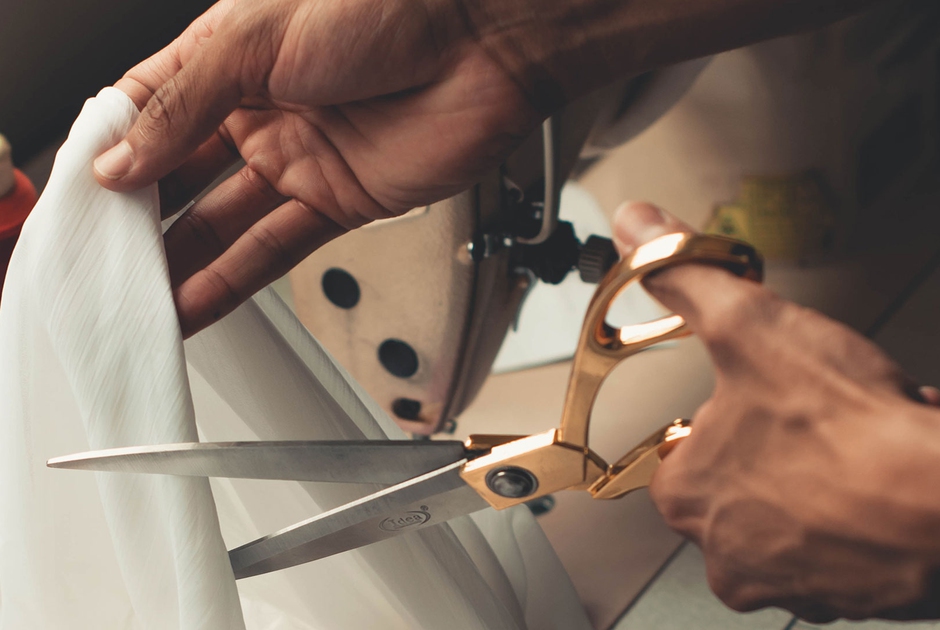 By recovering clothes discarded in the West, Togolese designer Amah Ayiv gives them new life through his high fashion creations.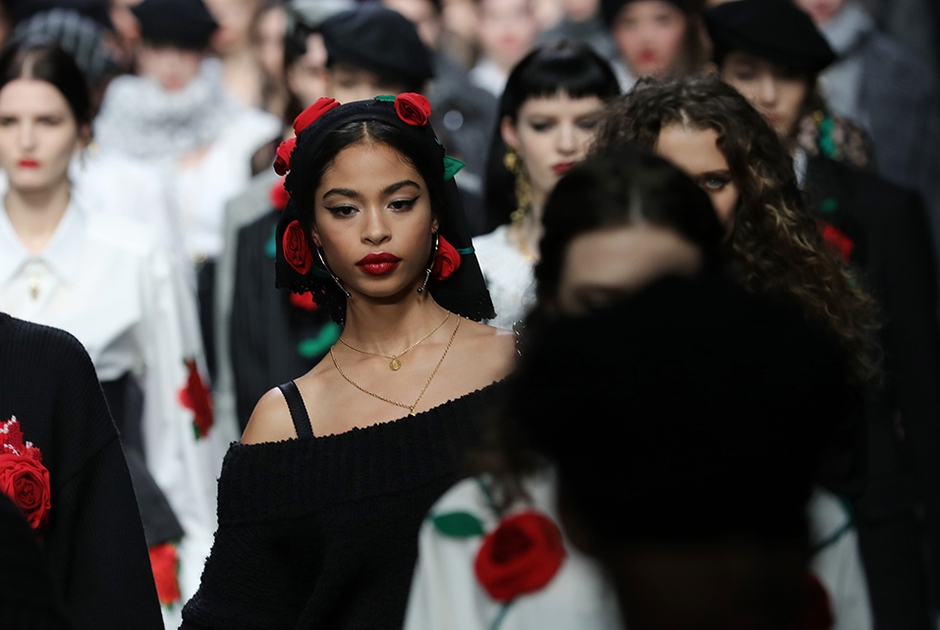 All catwalks in July will be broadcast online: after Paris, it's Milan Digital Fashion Week's turn. And the biggest beneficiary is the environment.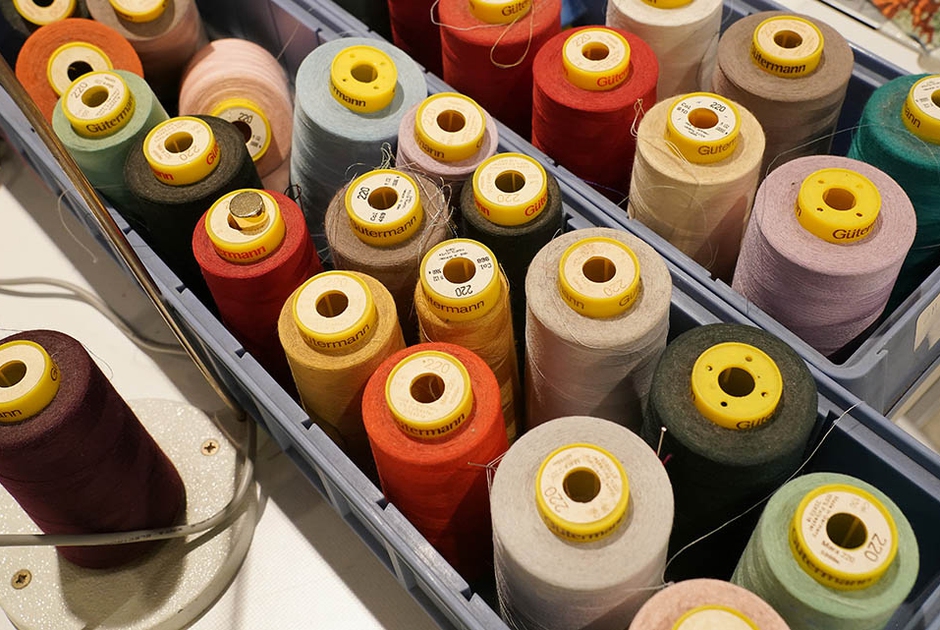 The book Fashion Industry 2030 aims to contribute to reshaping the future through sustainability and responsible innovation. An exclusive opportunity to read its introduction.