Love him or hate him. 5 moments that made Banksy a star
We retrace the highlights of Banksy's career from graffiti underdog to international superstar, up to becoming one of Time's 100 most influential people.
Banksy, thought to have been born in Bristol, England in the 1970s, has remained faceless and nameless throughout his career in spite of more or less convincing revelations of his identity. In a rare interview he gave to The Guardian in 2003 he revealed that he began doing graffiti in his early teens as a way of escape problems such as spending time in prison for petty crime. His signature stencil pieces began gaining notoriety when he moved to the United Kingdom's capital London in the late 1990s. In his book Wall and Piece the artist explains that he began using the speedy technique of stencilling as a way to escape police capture.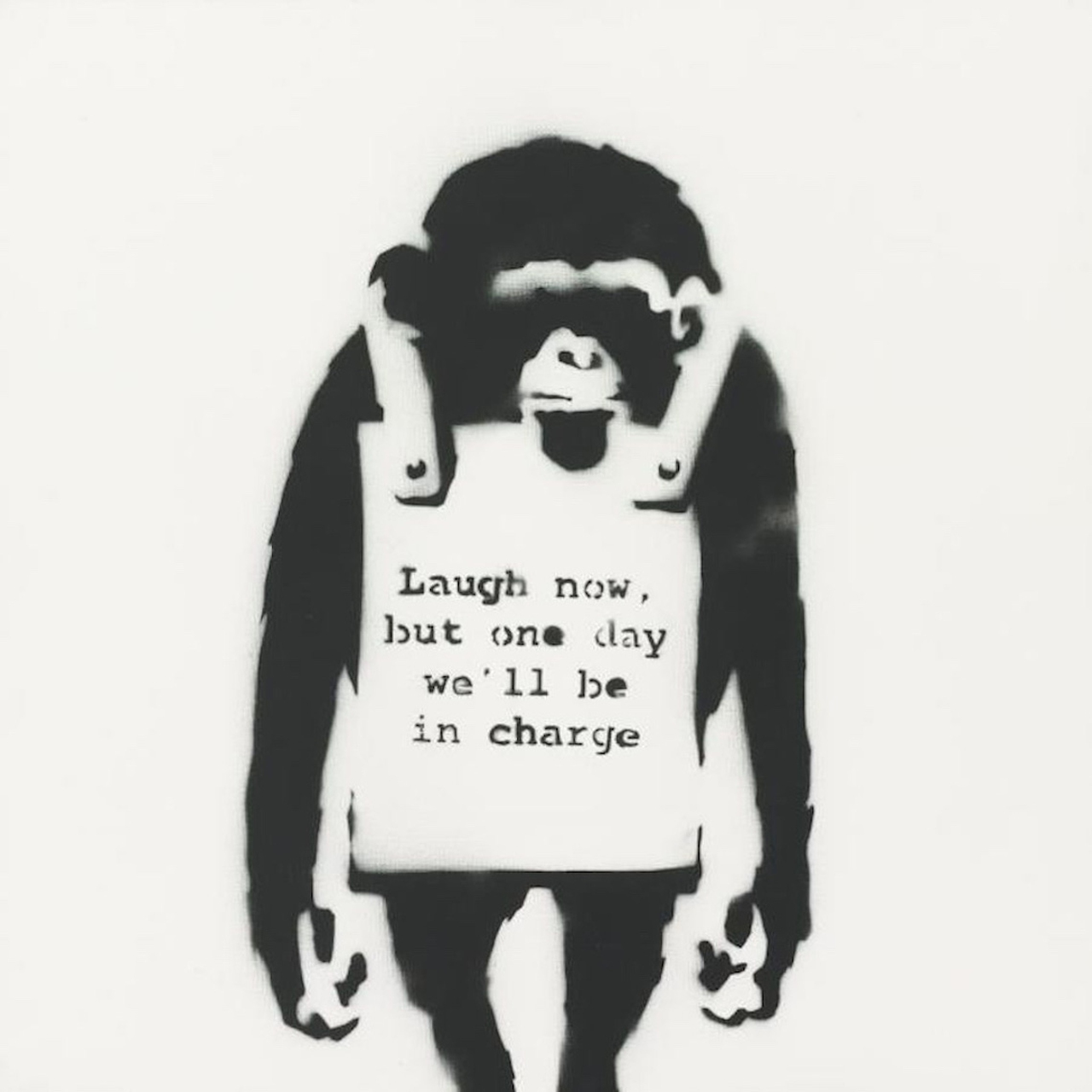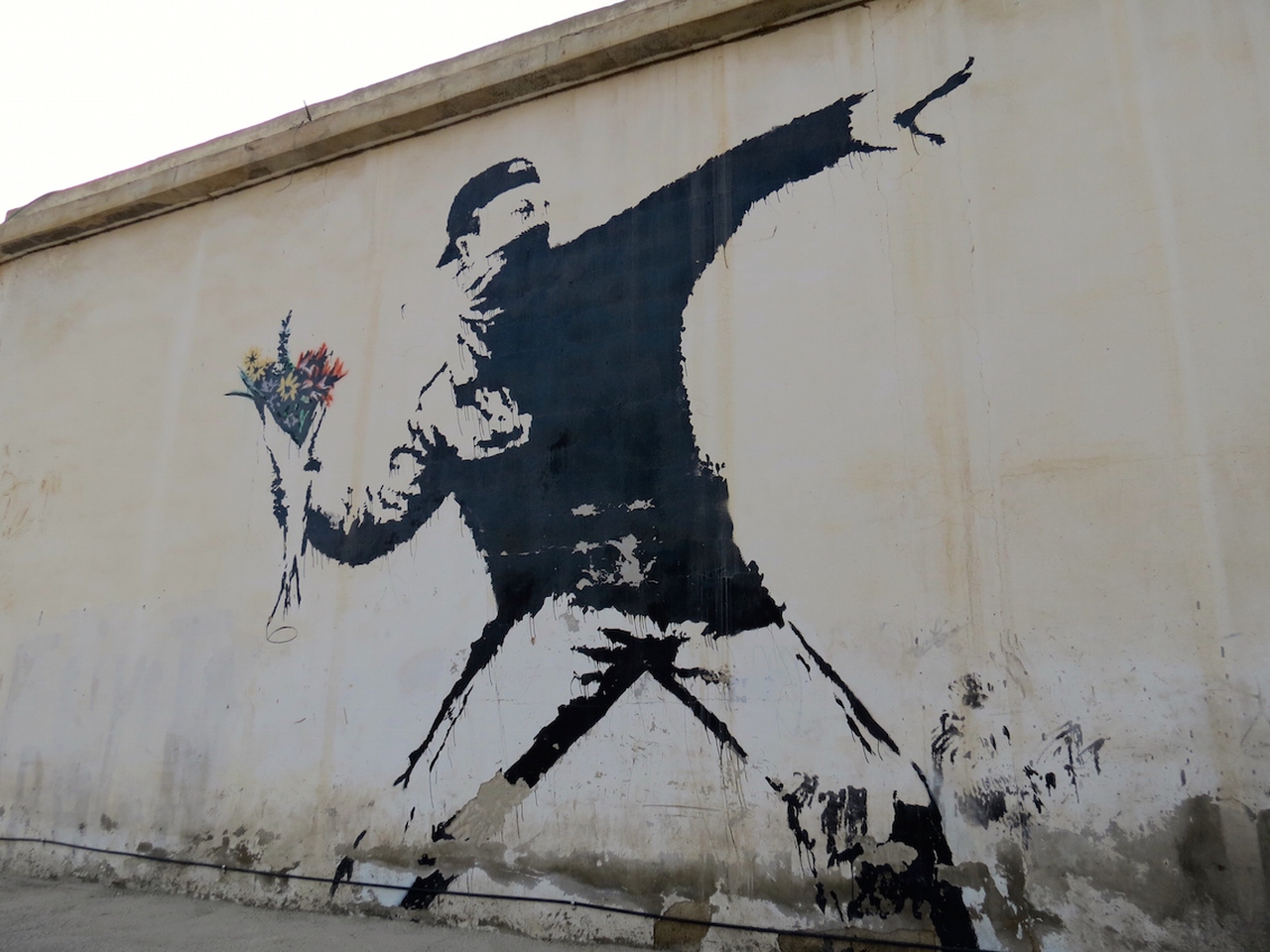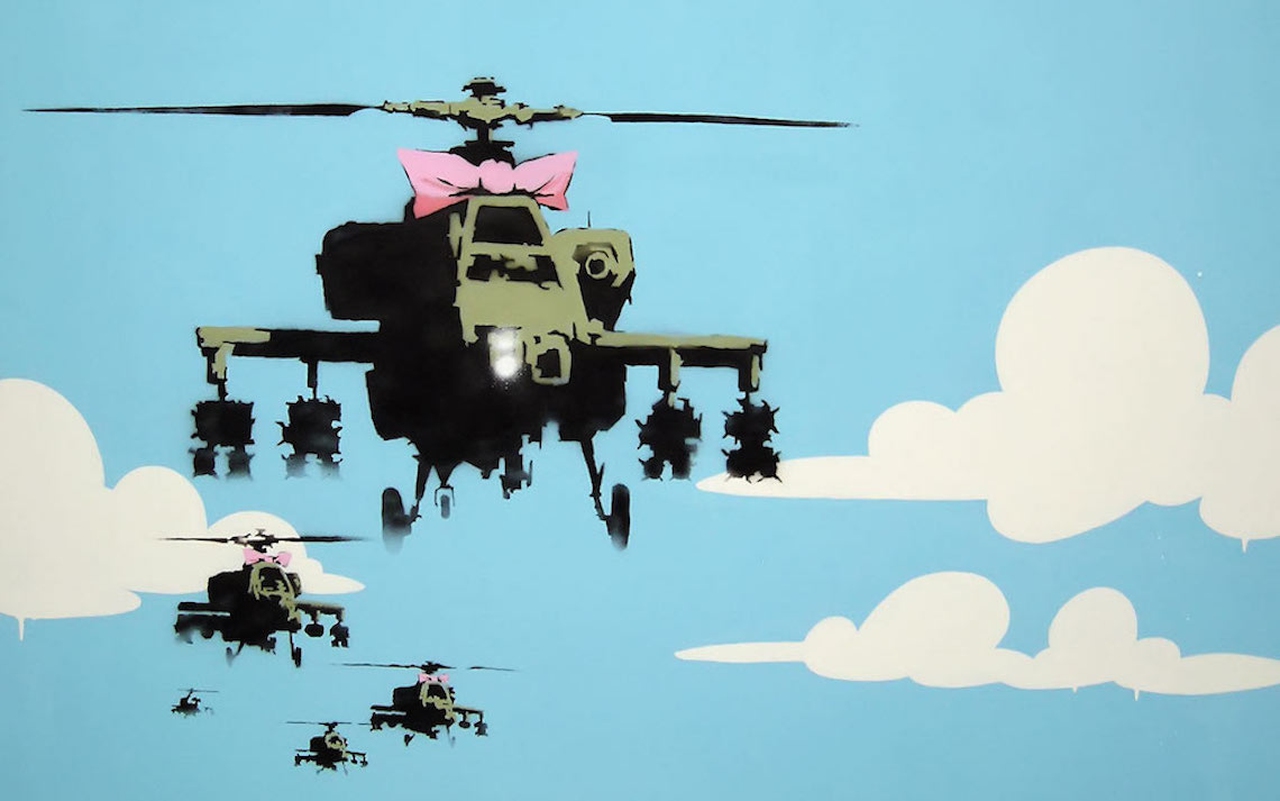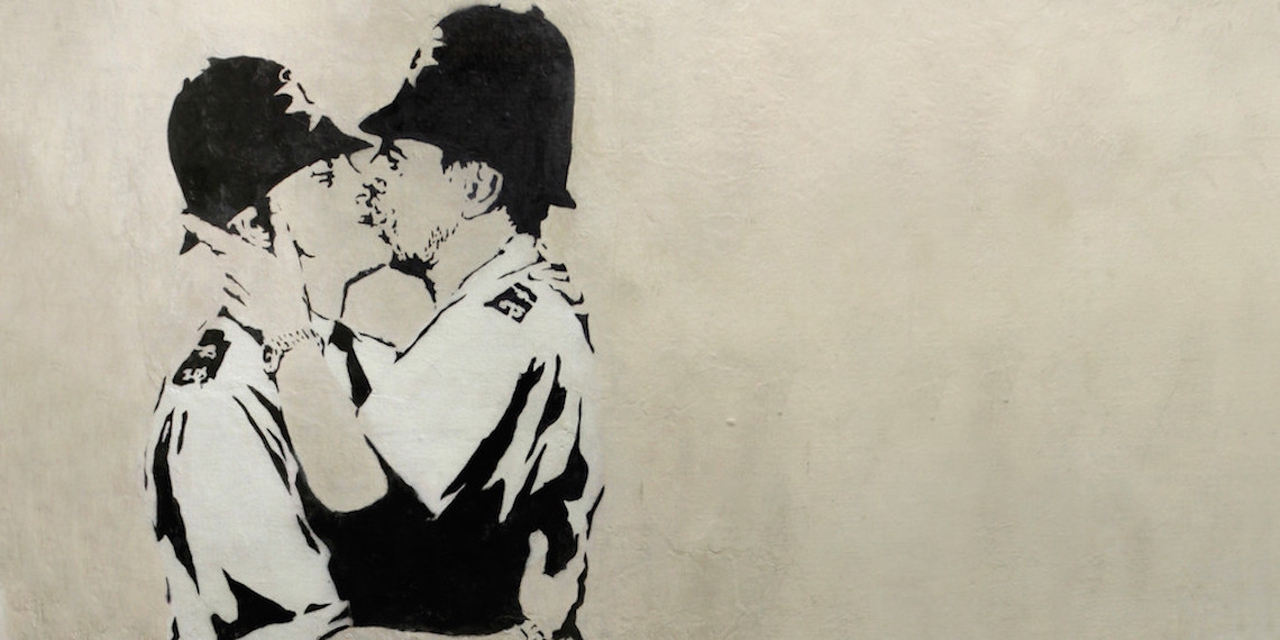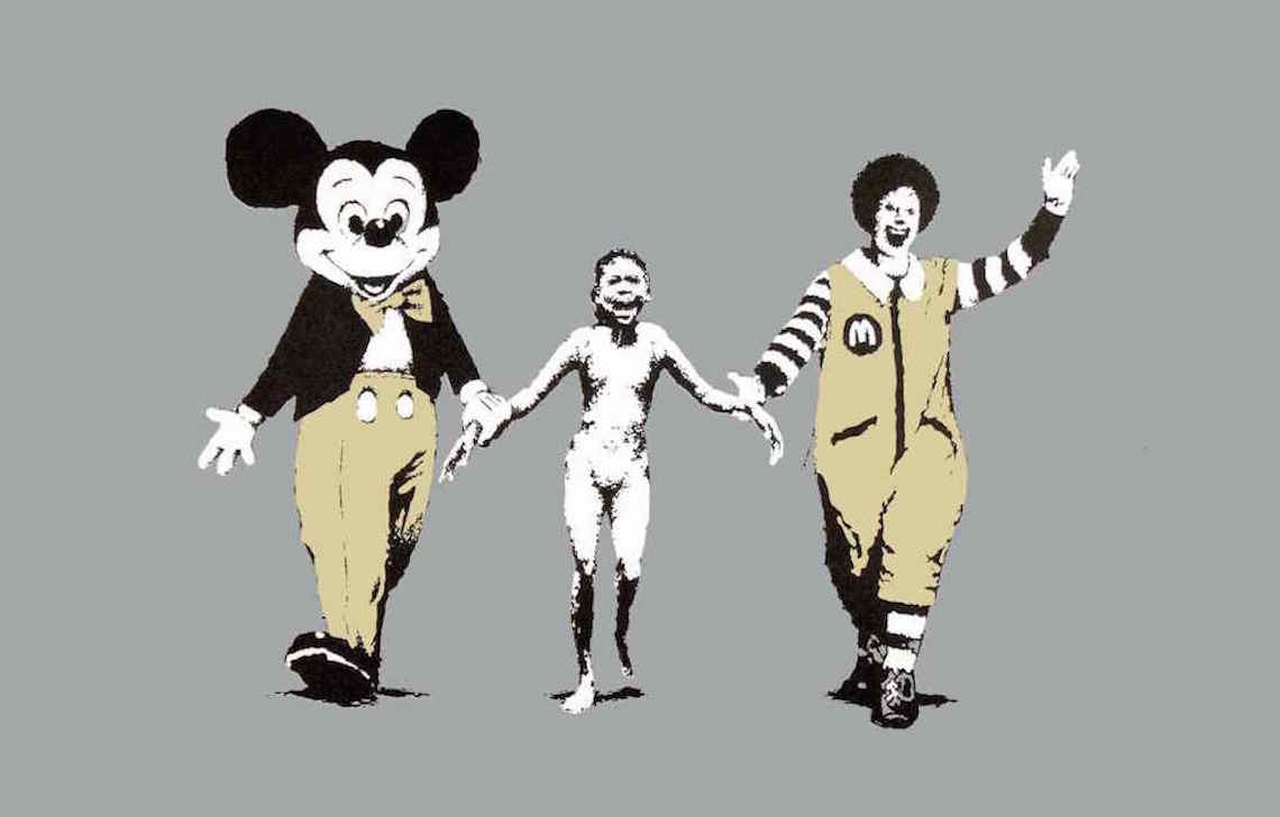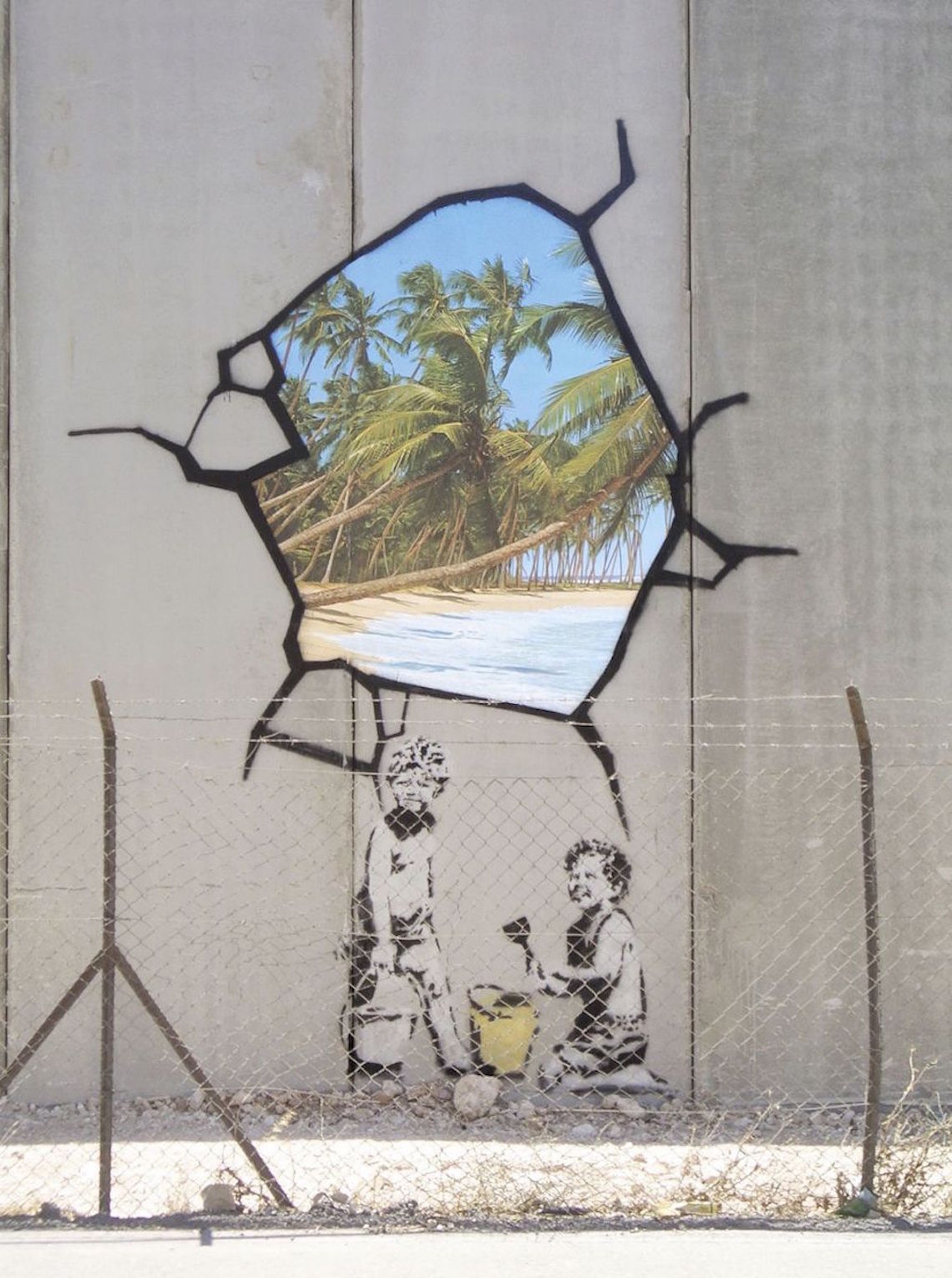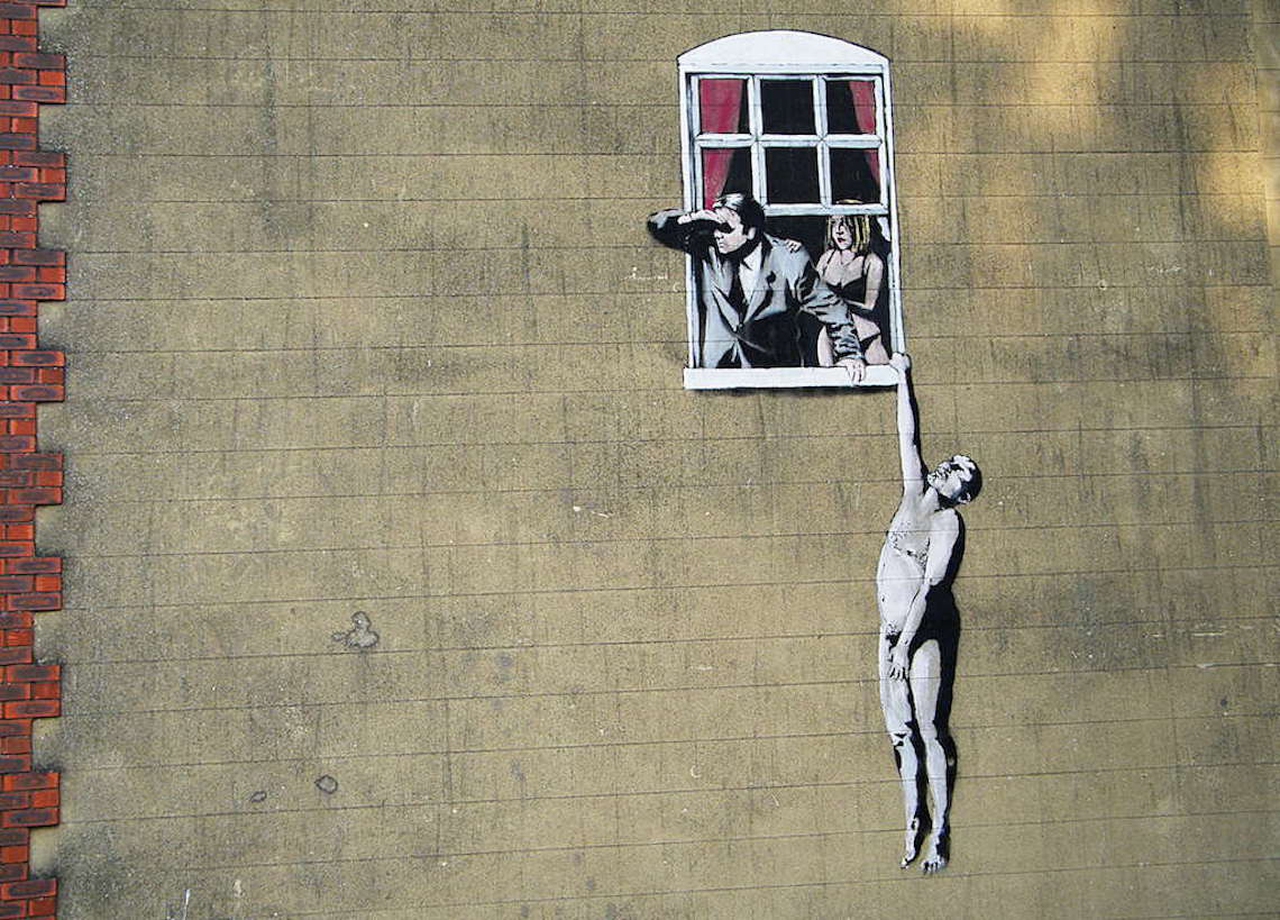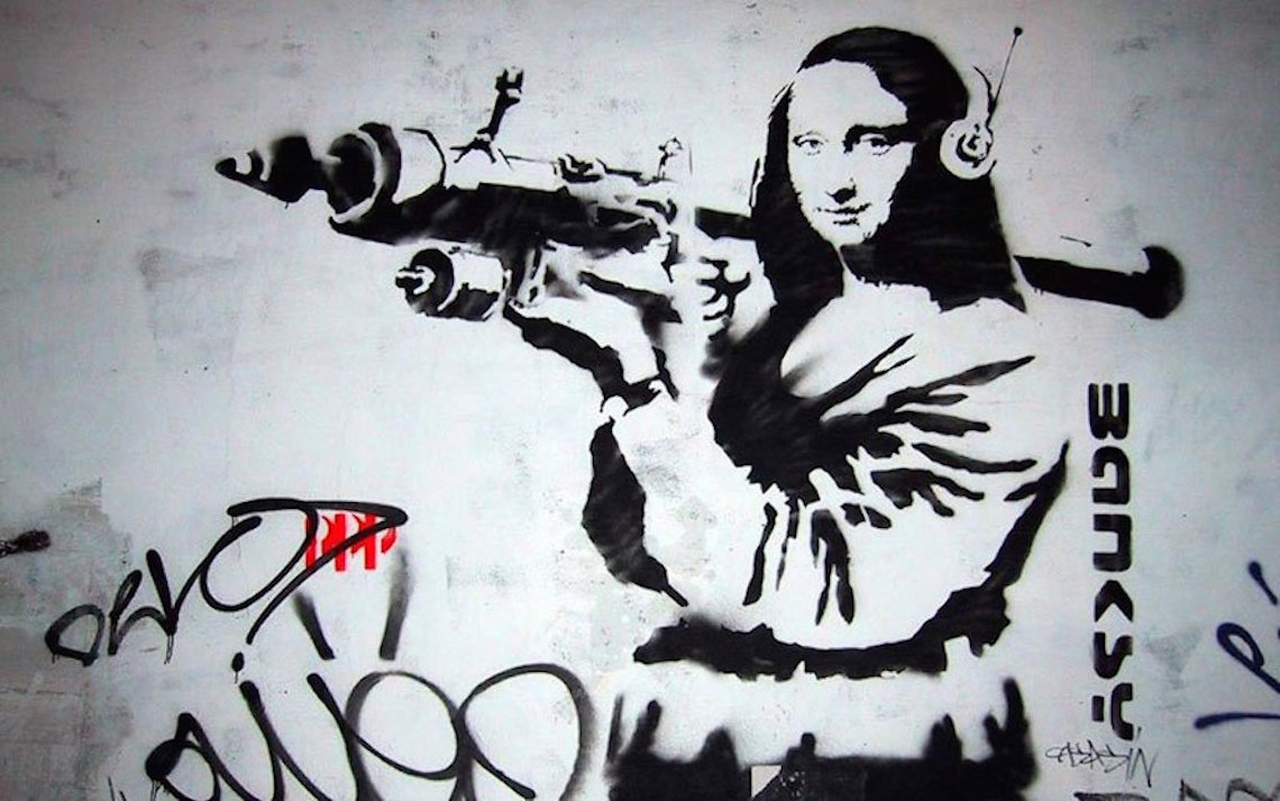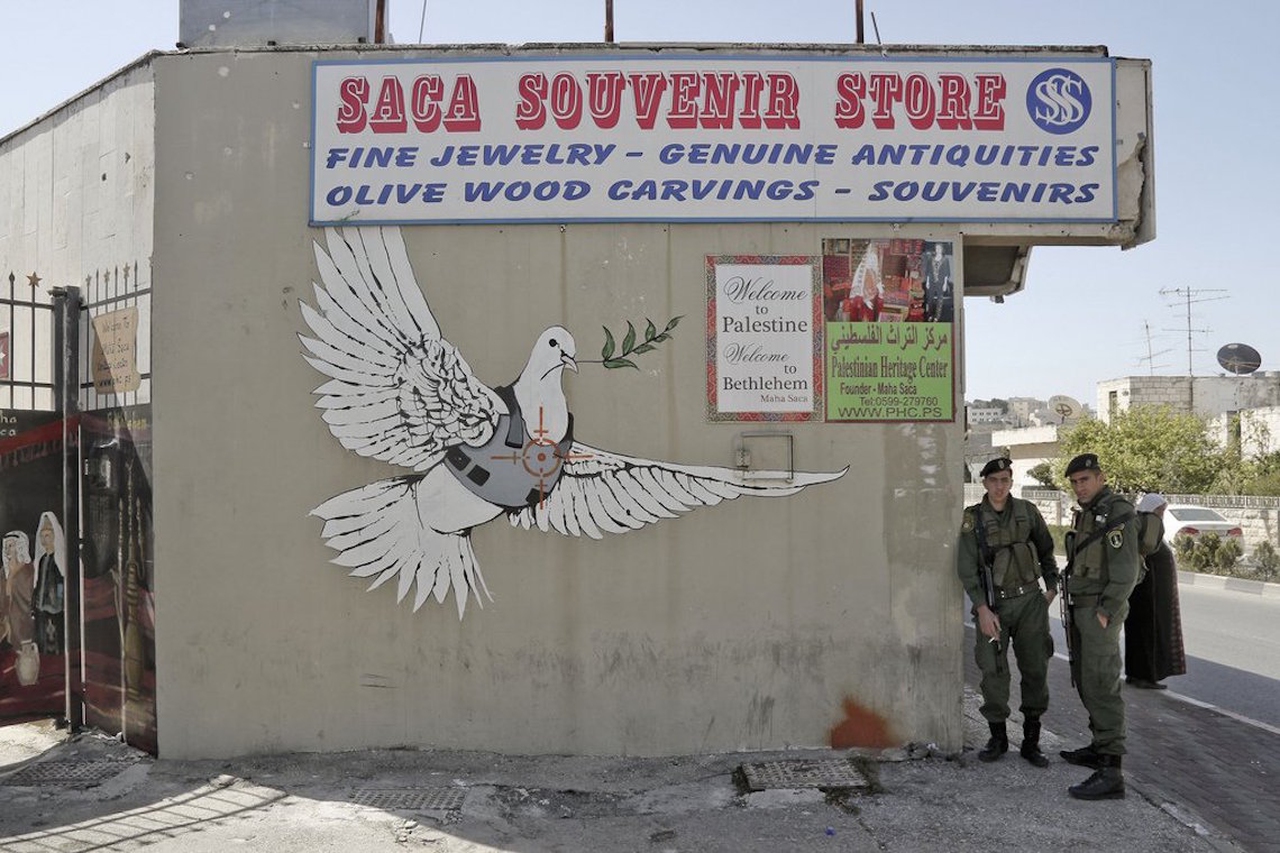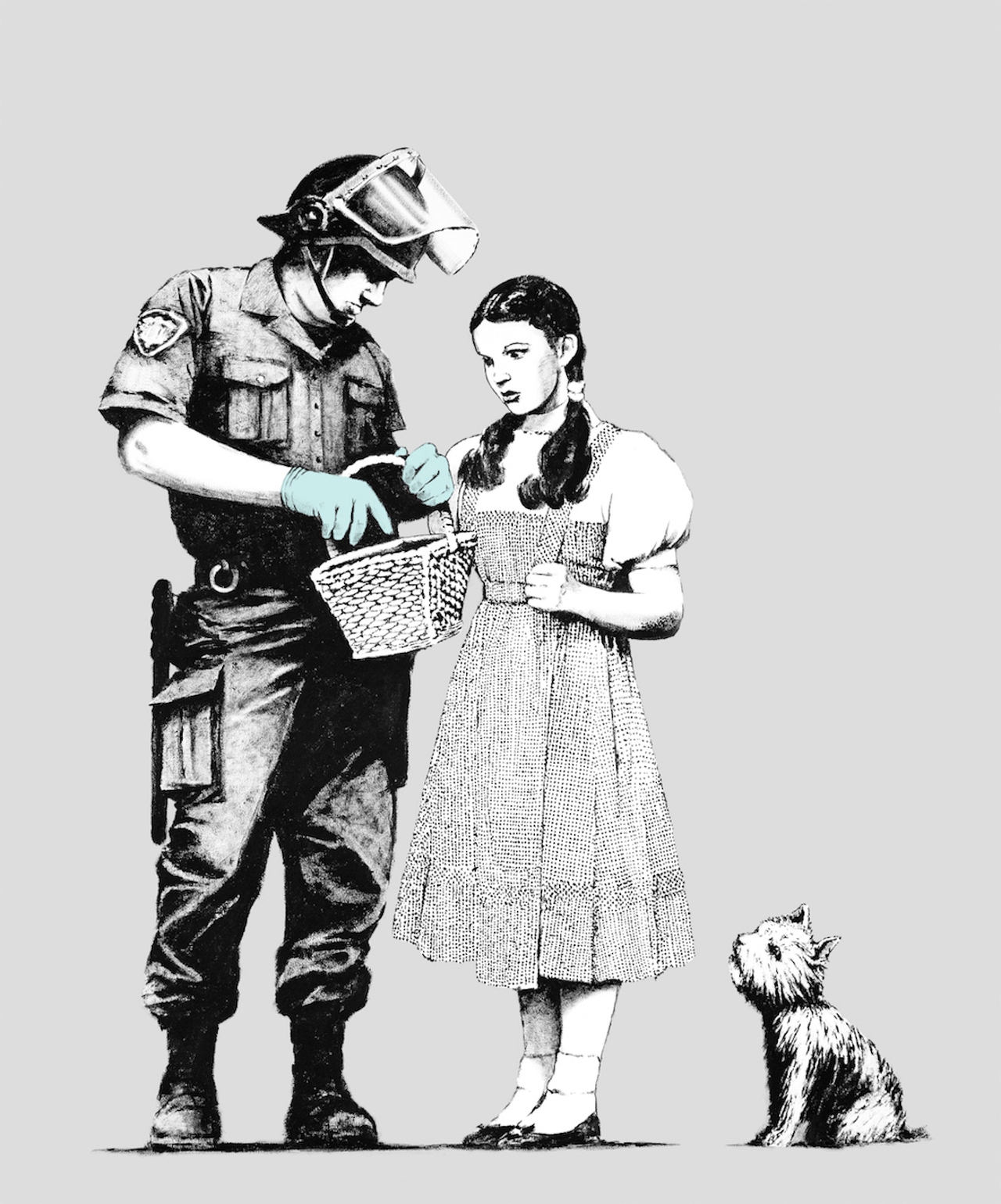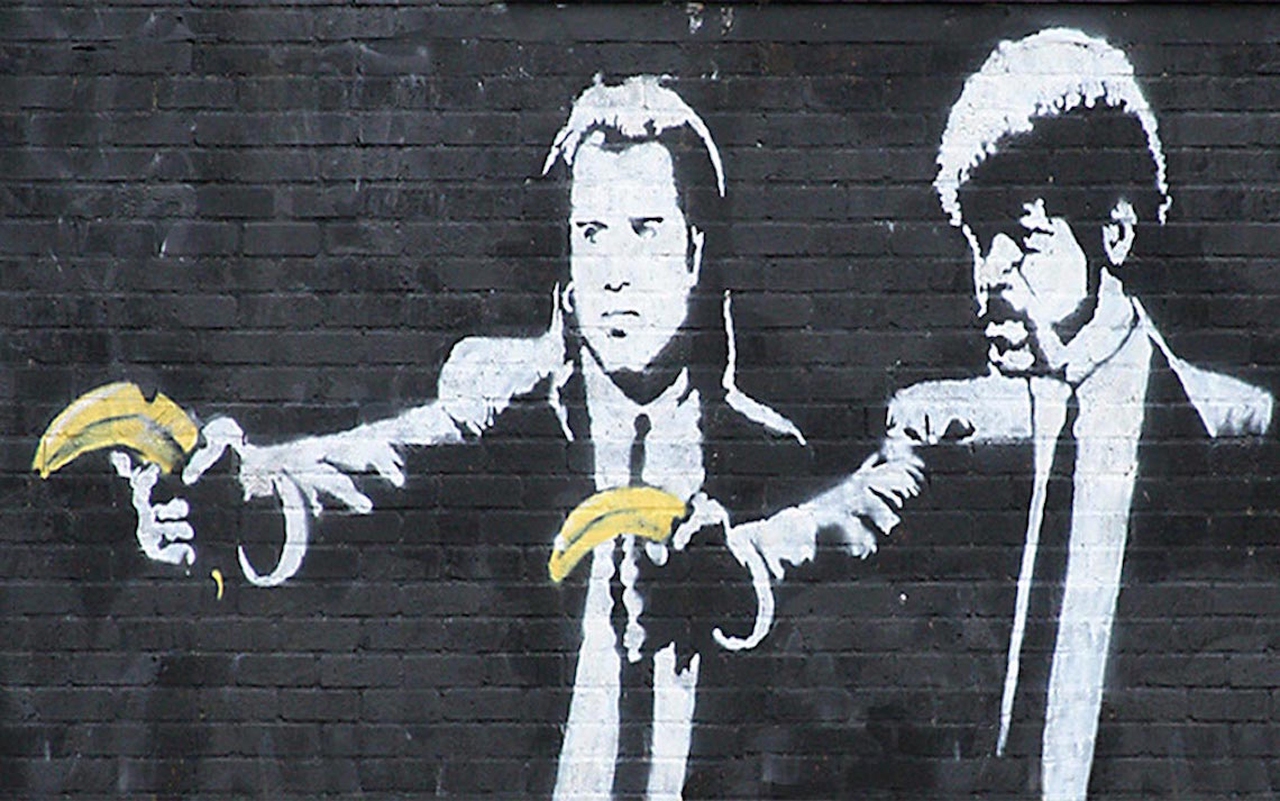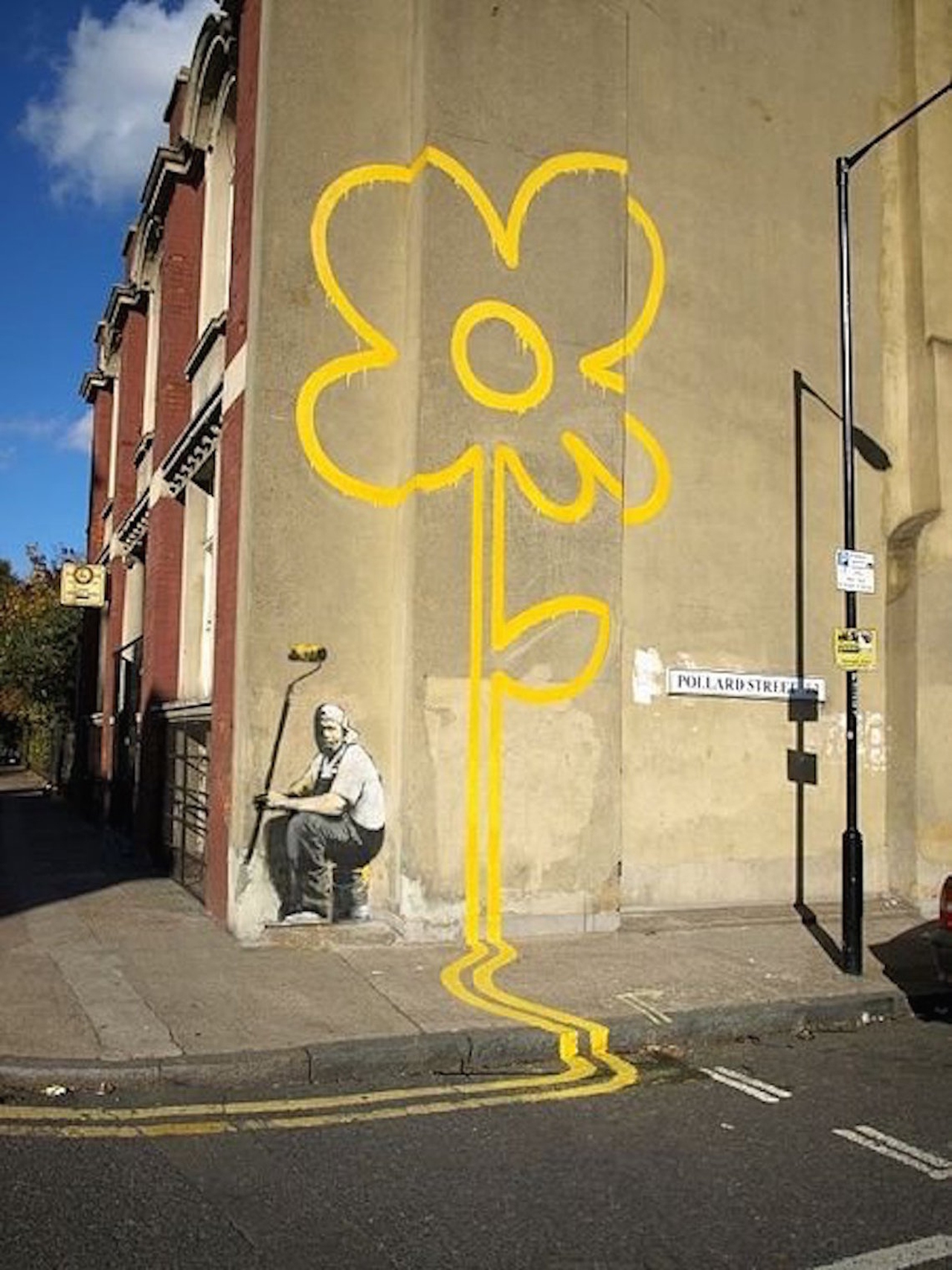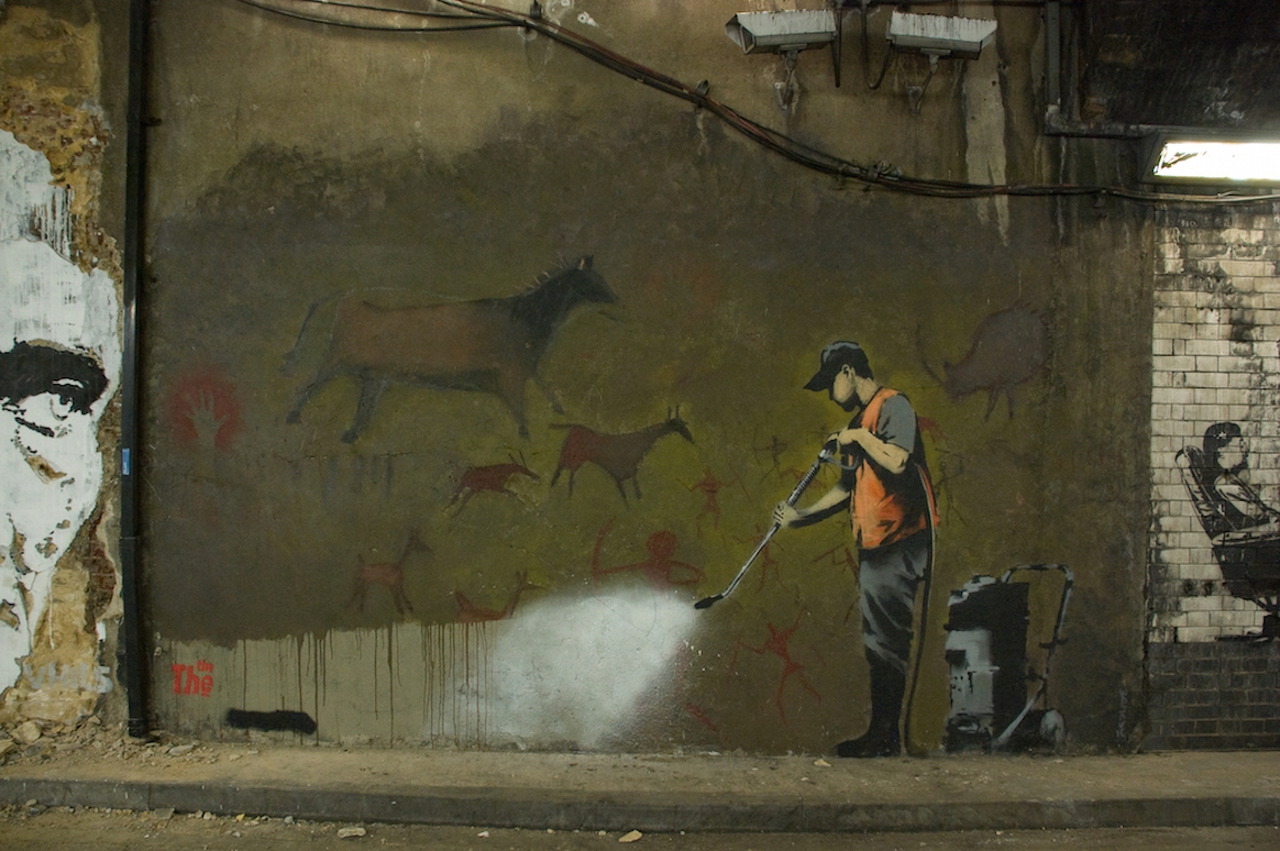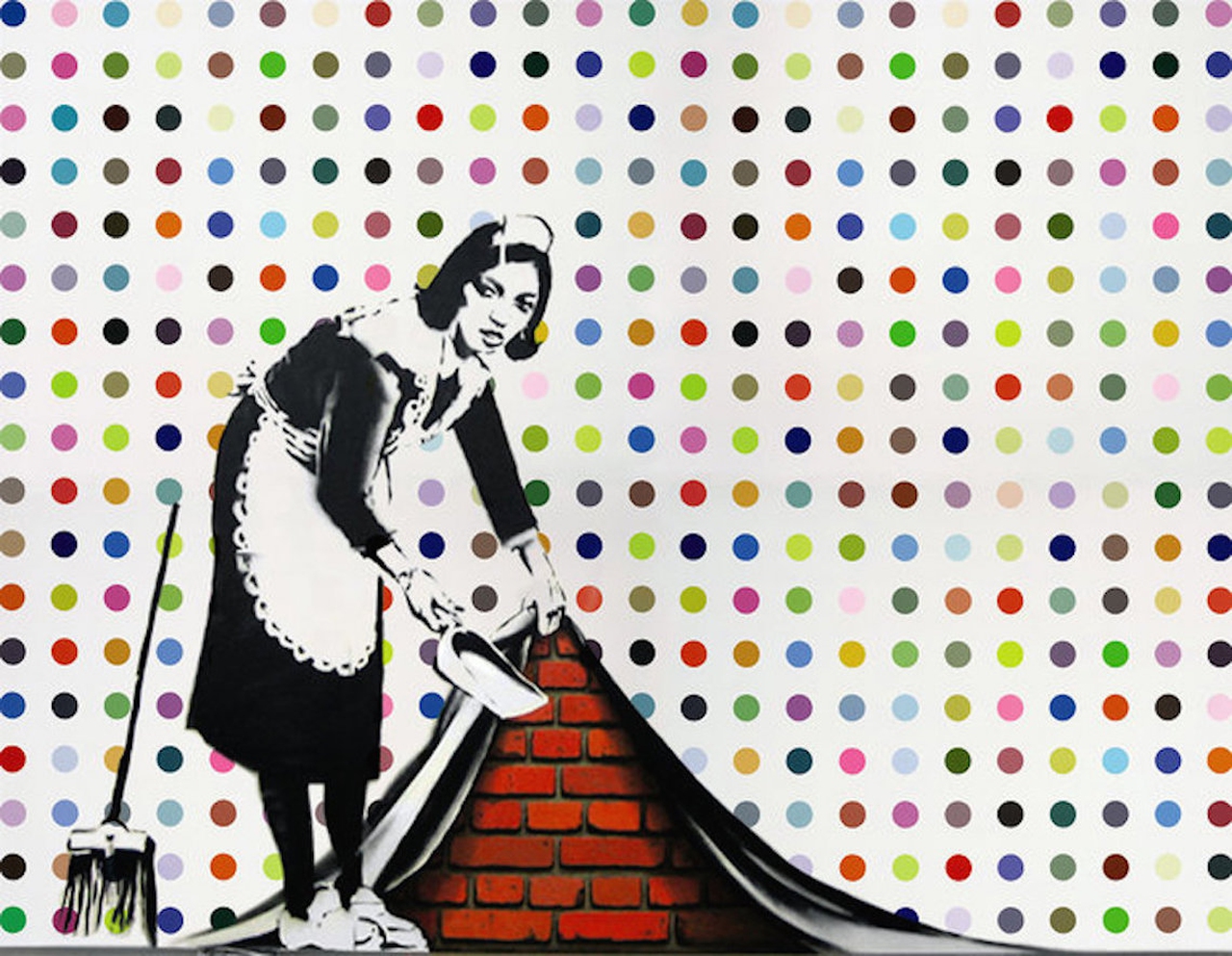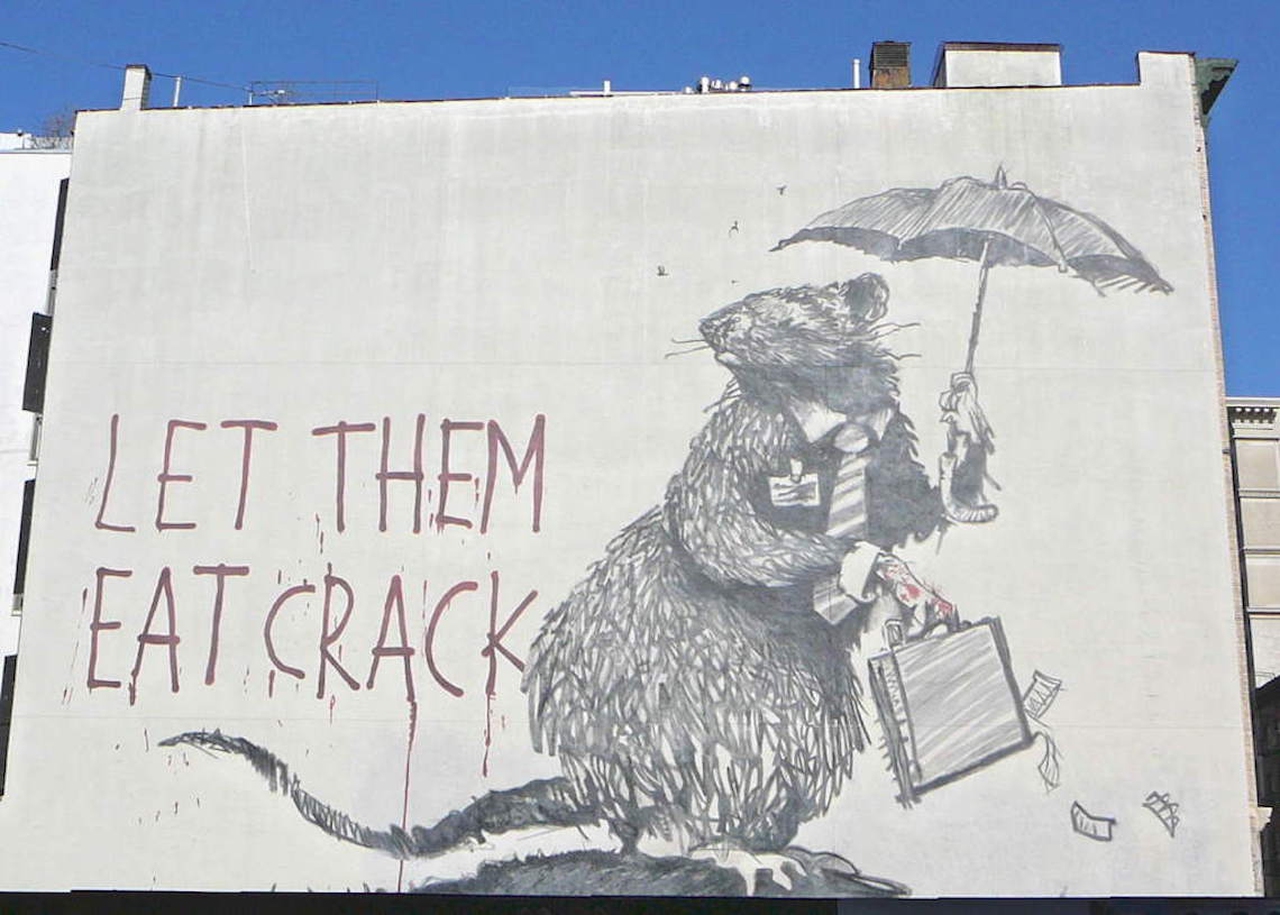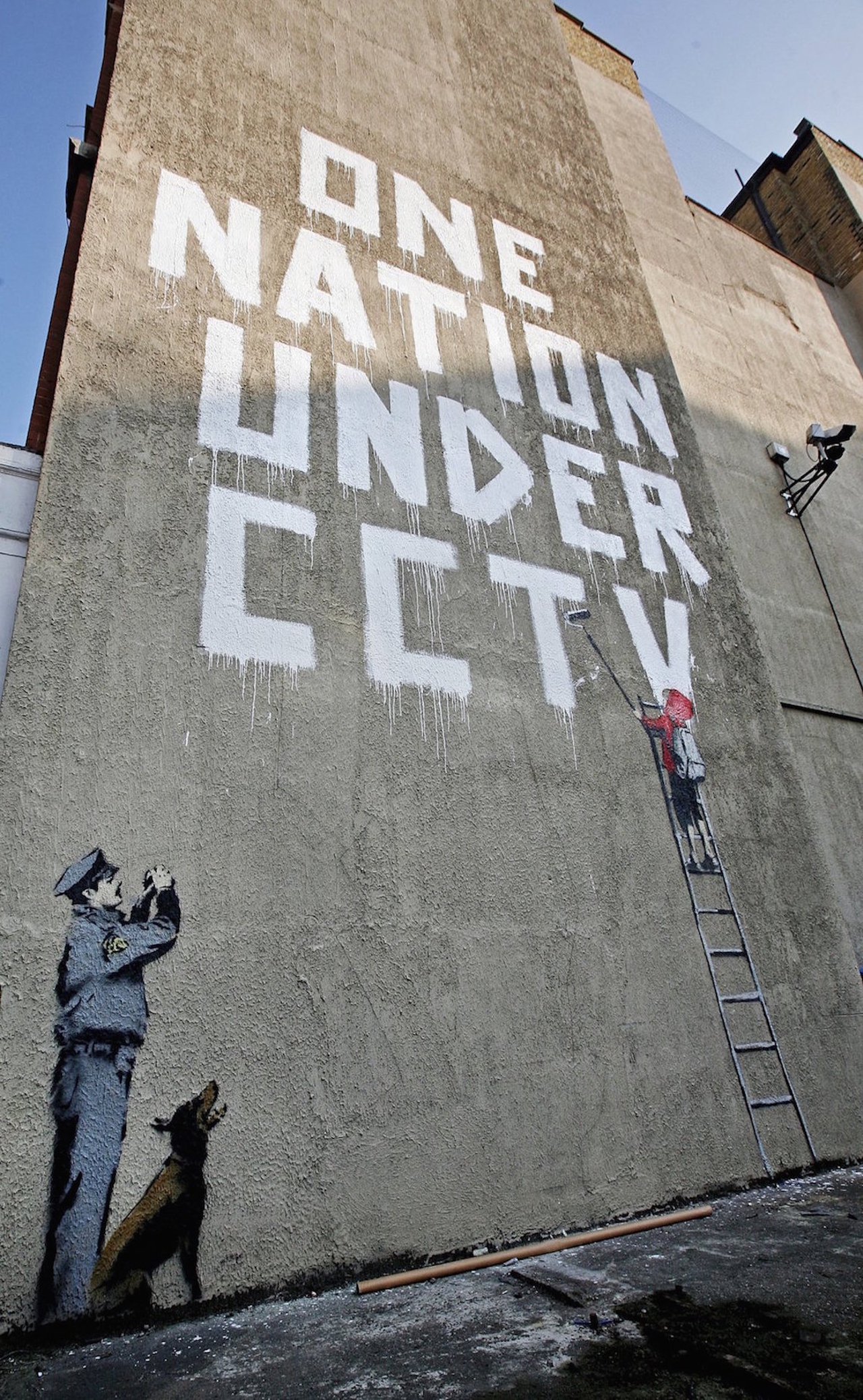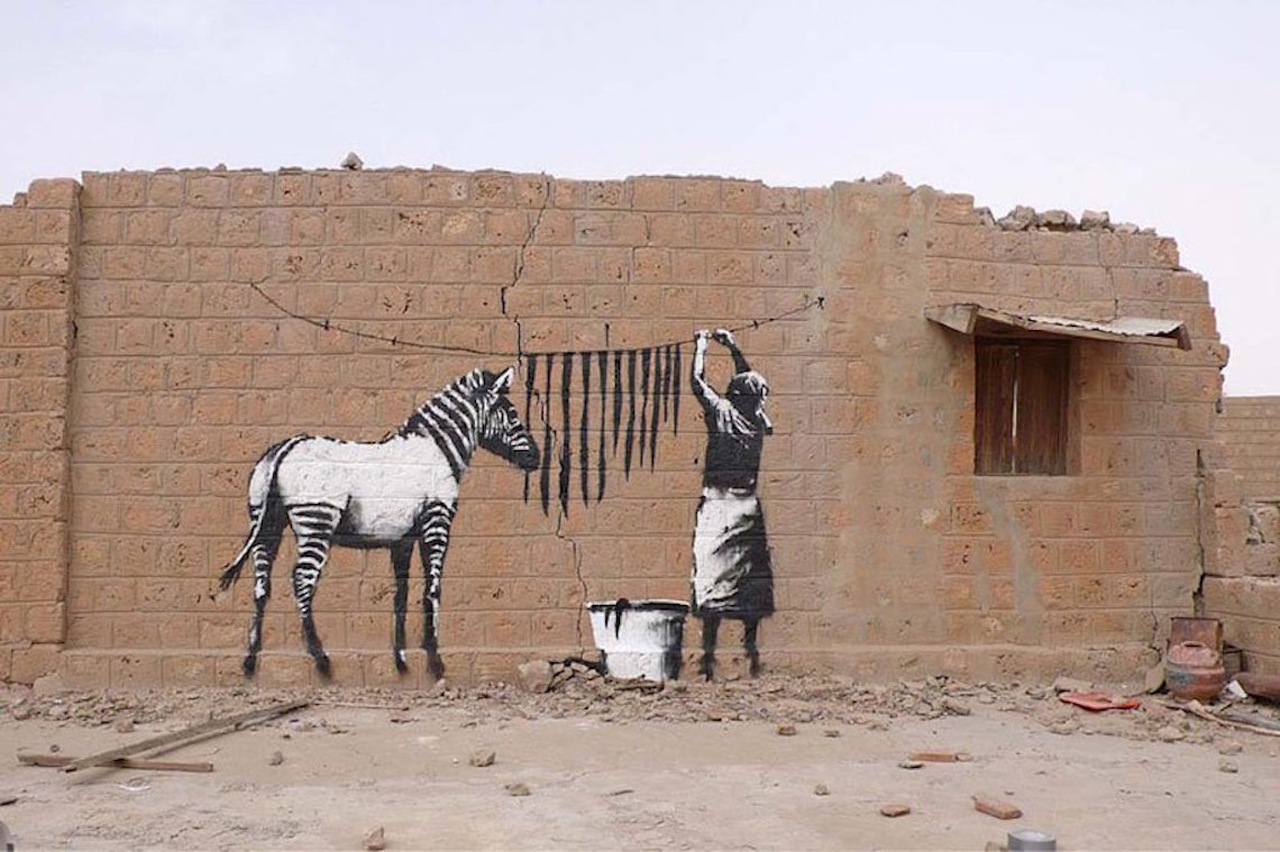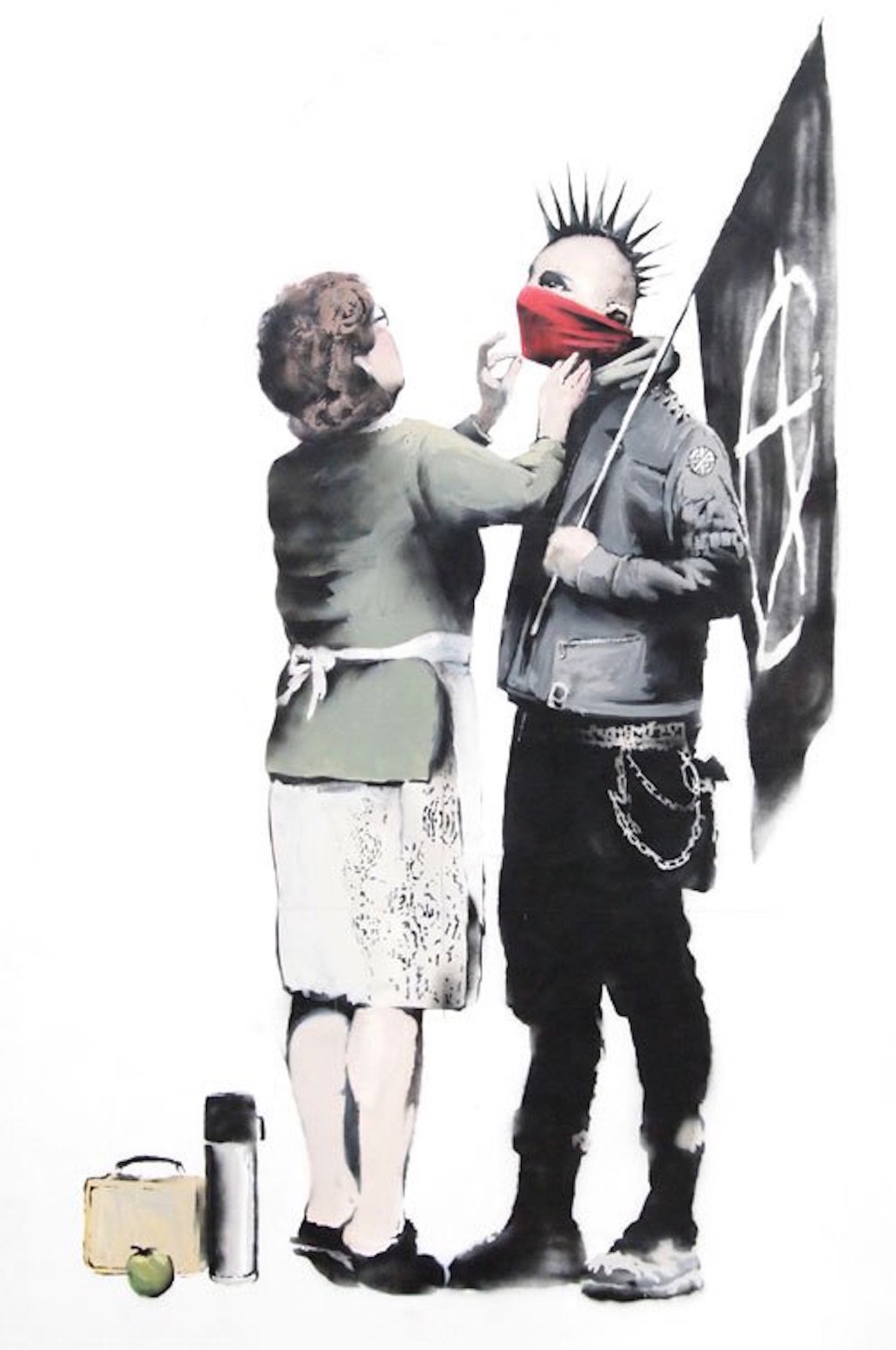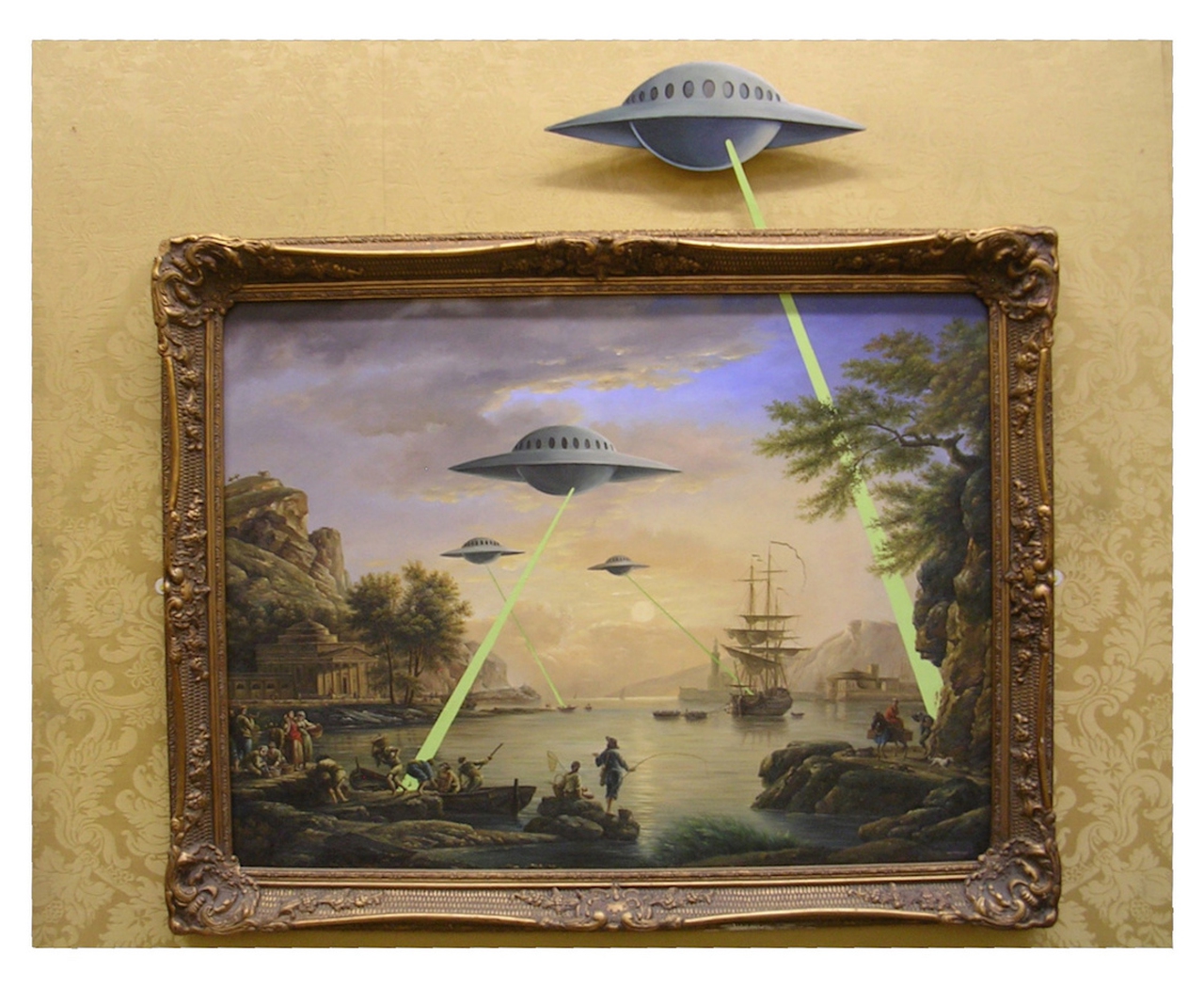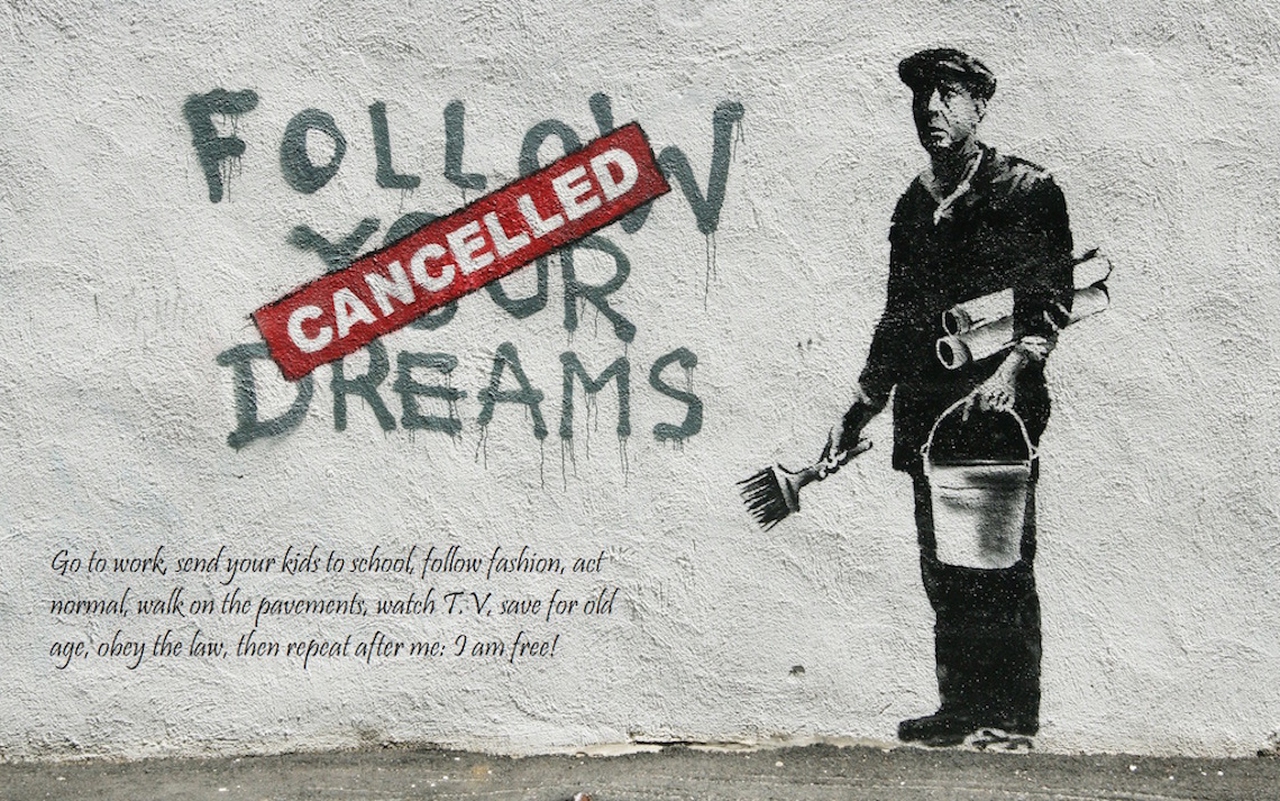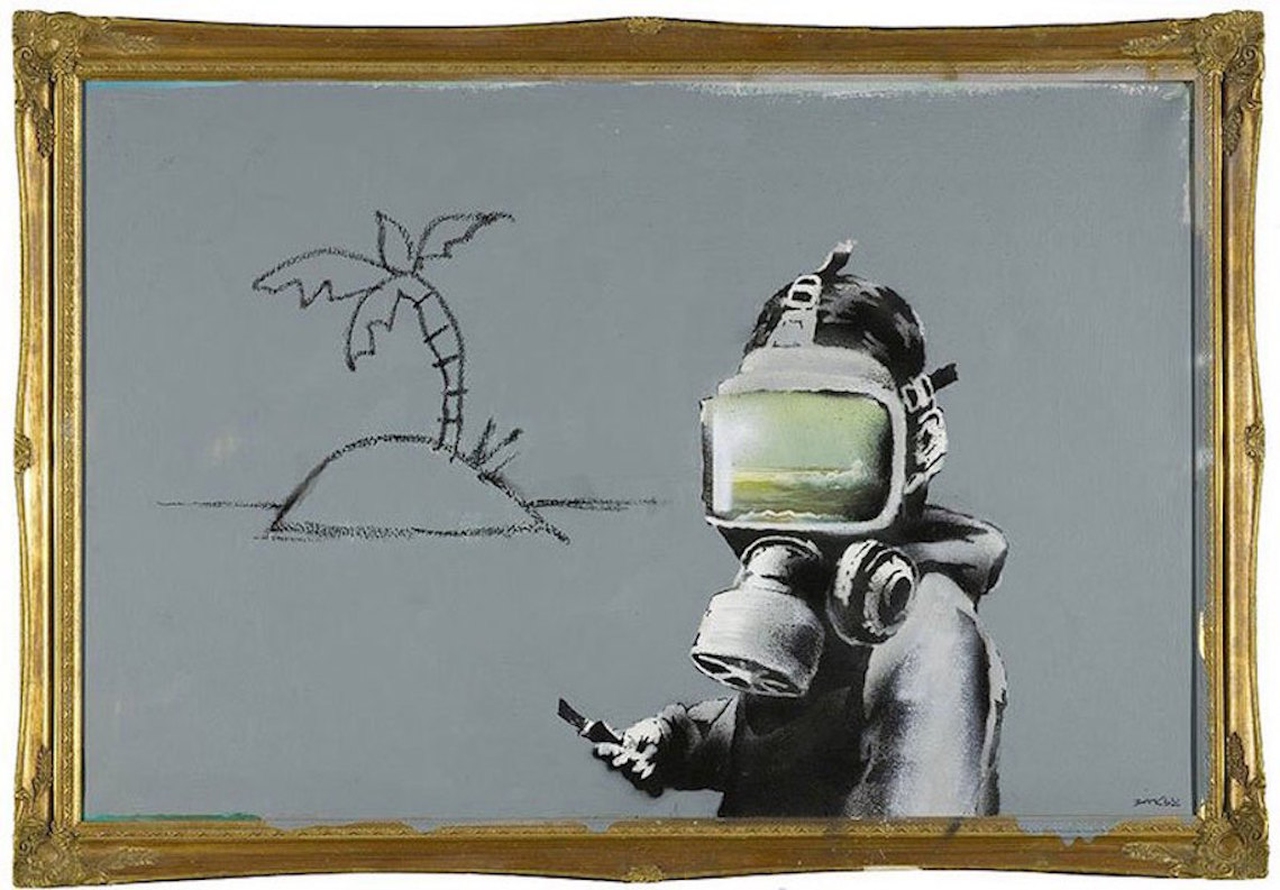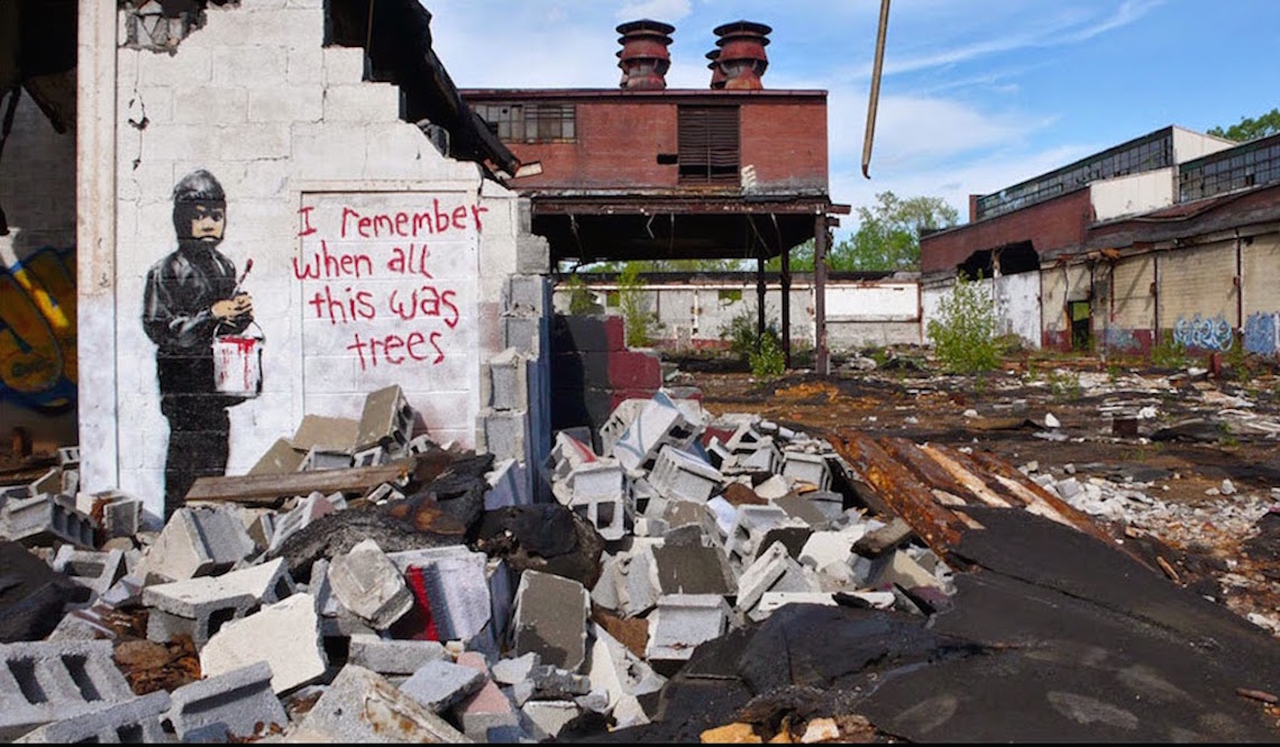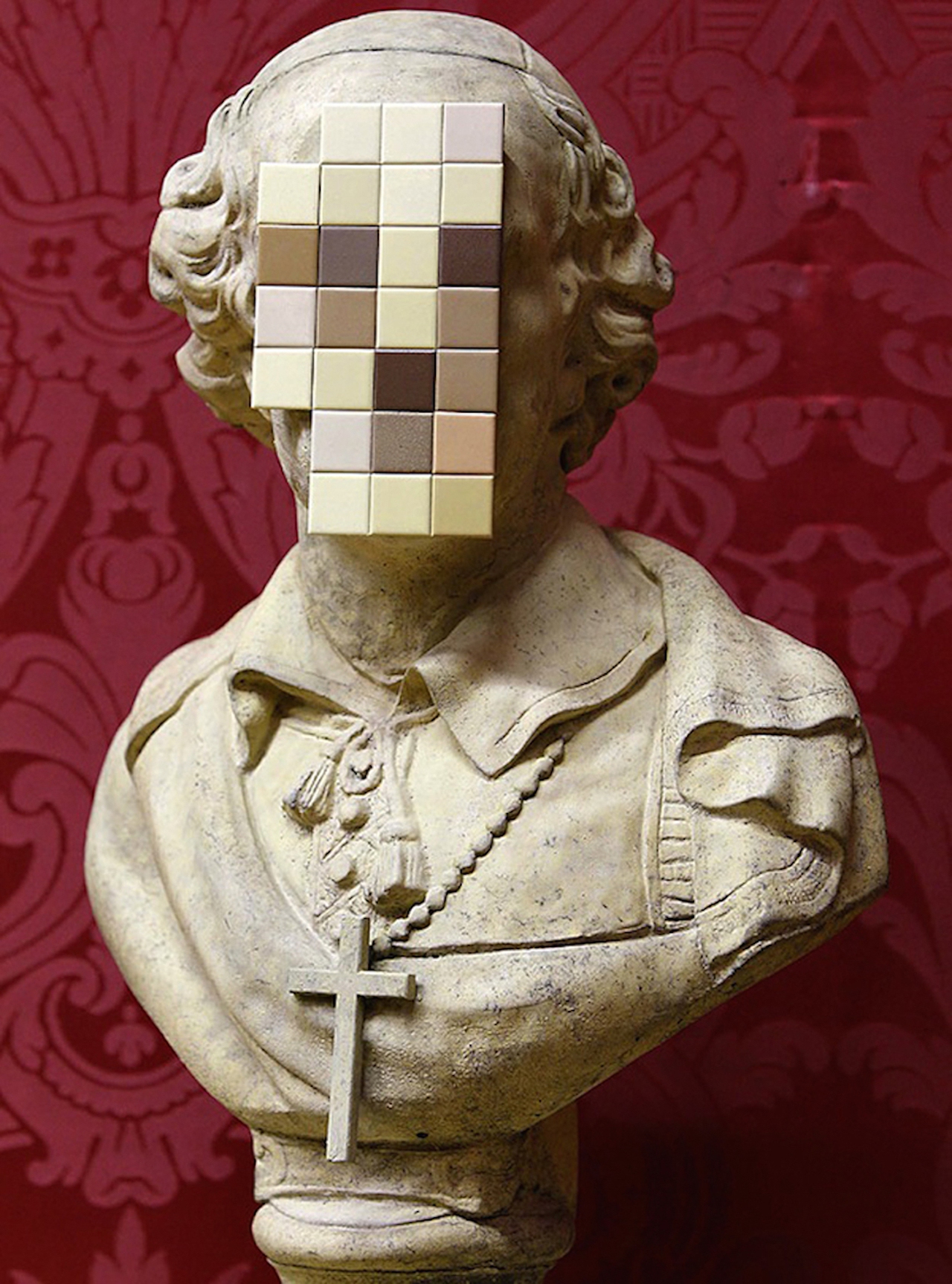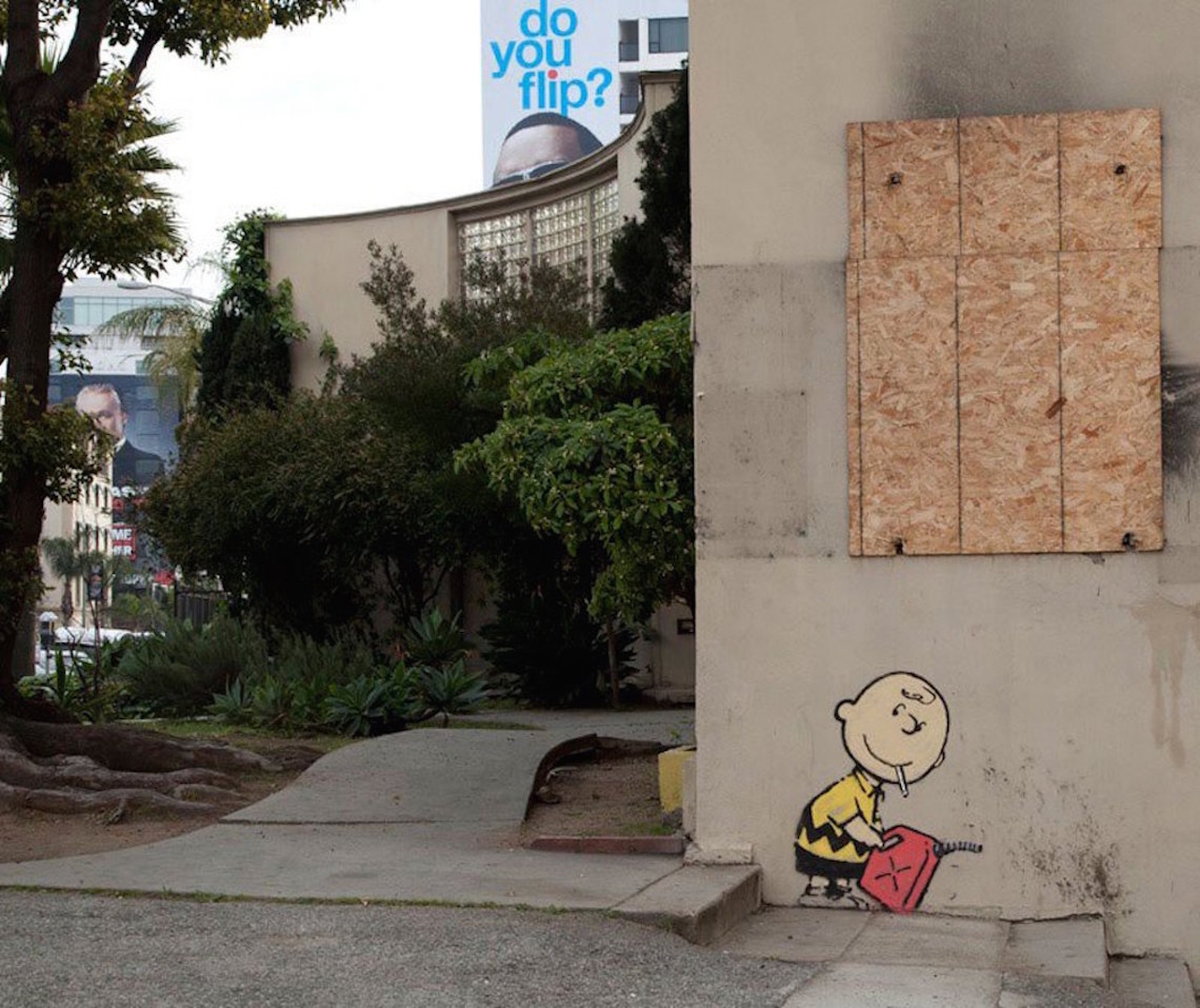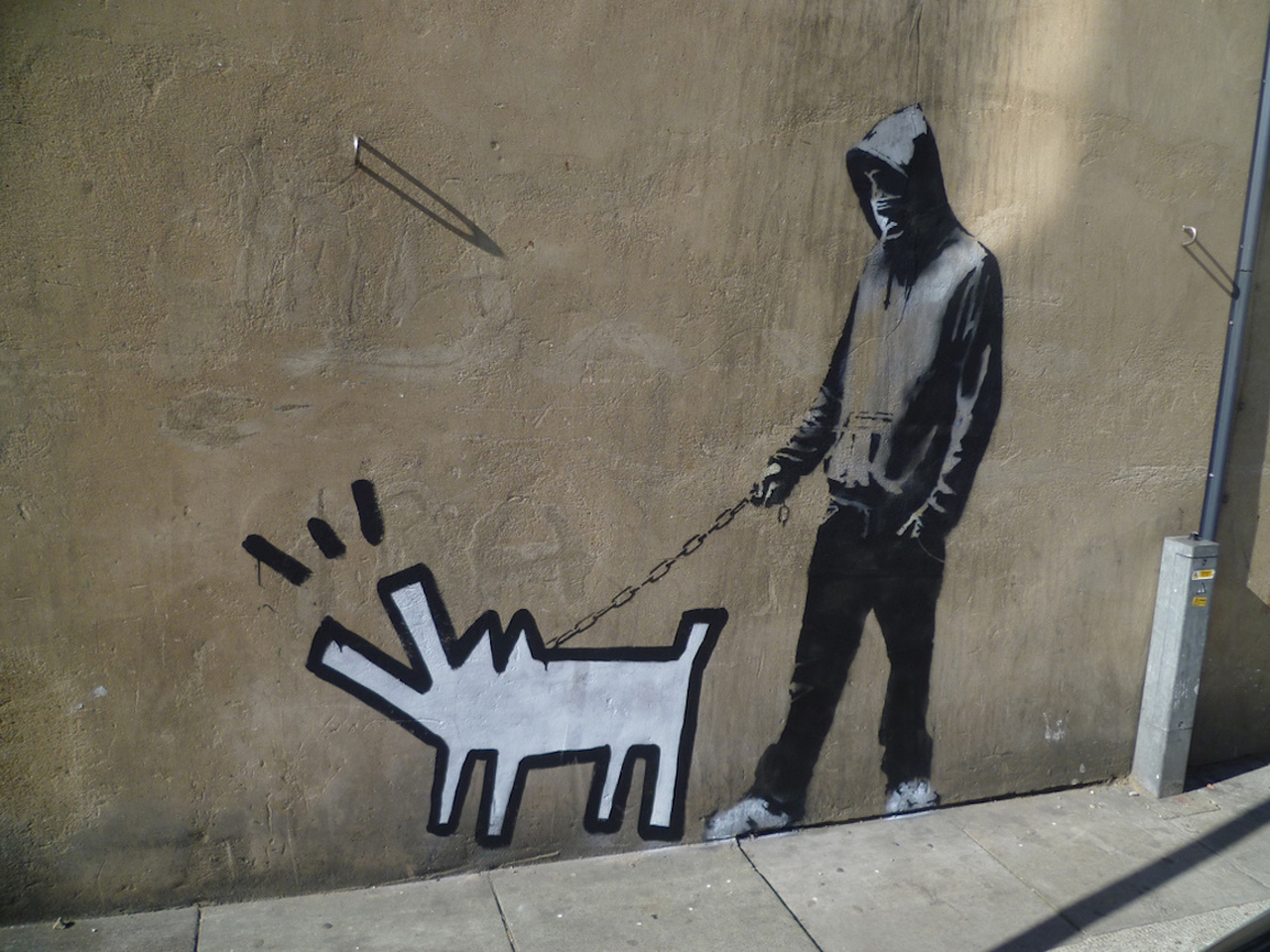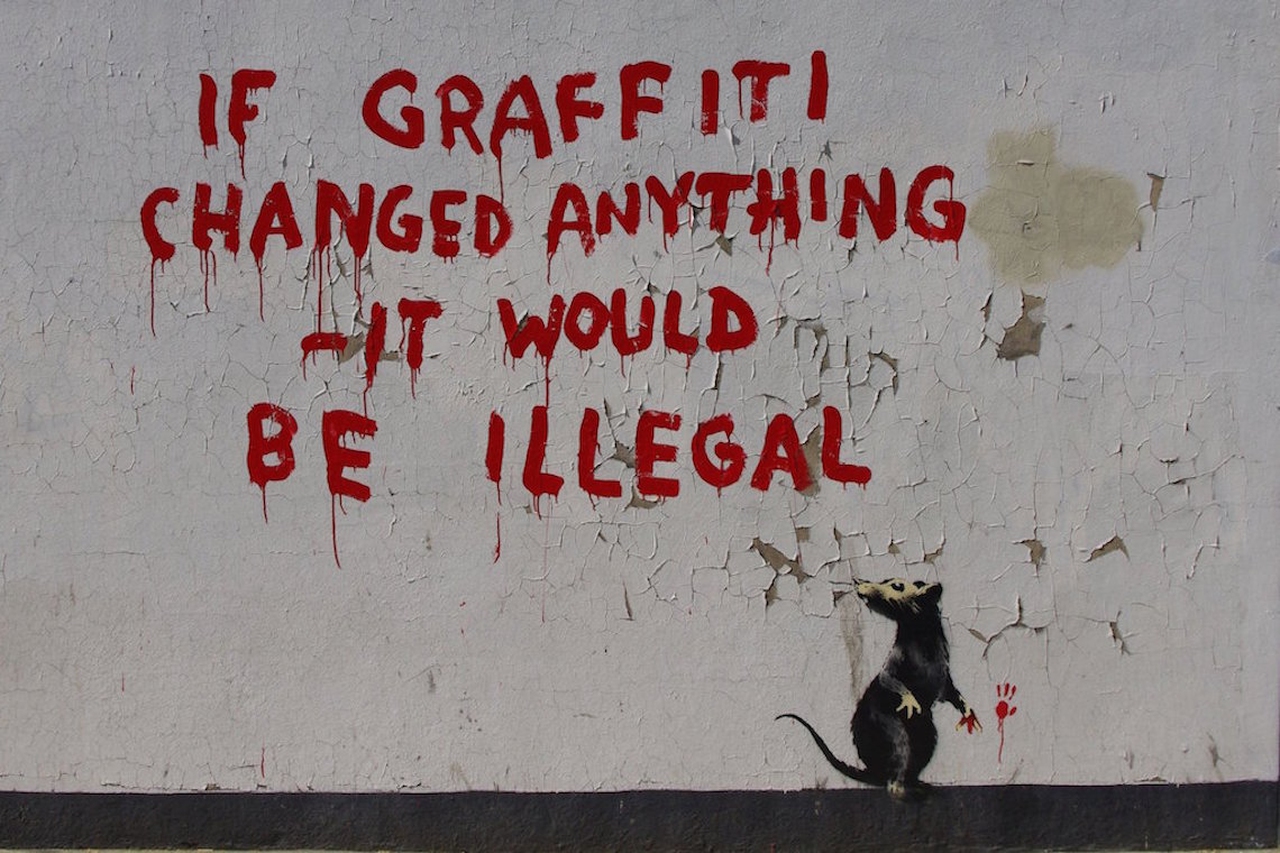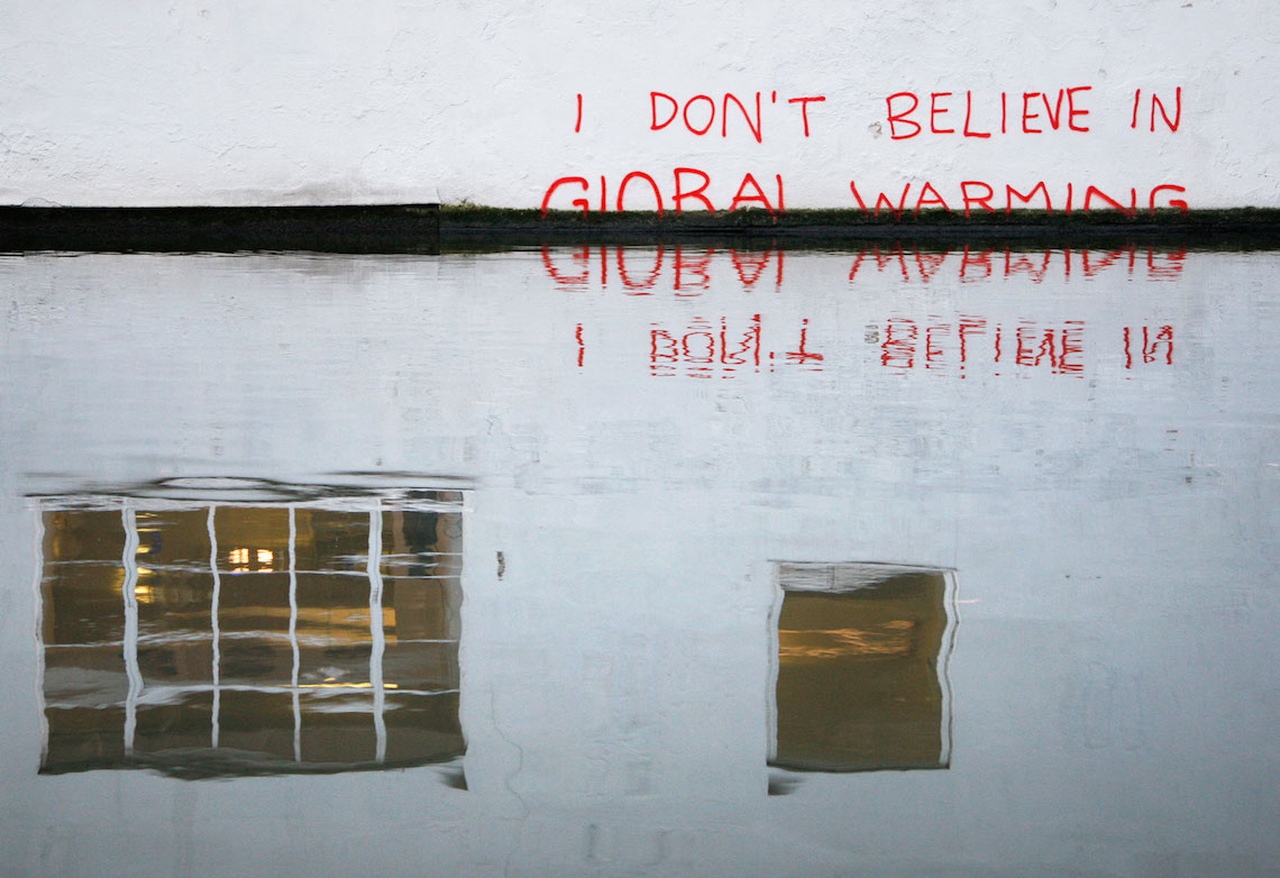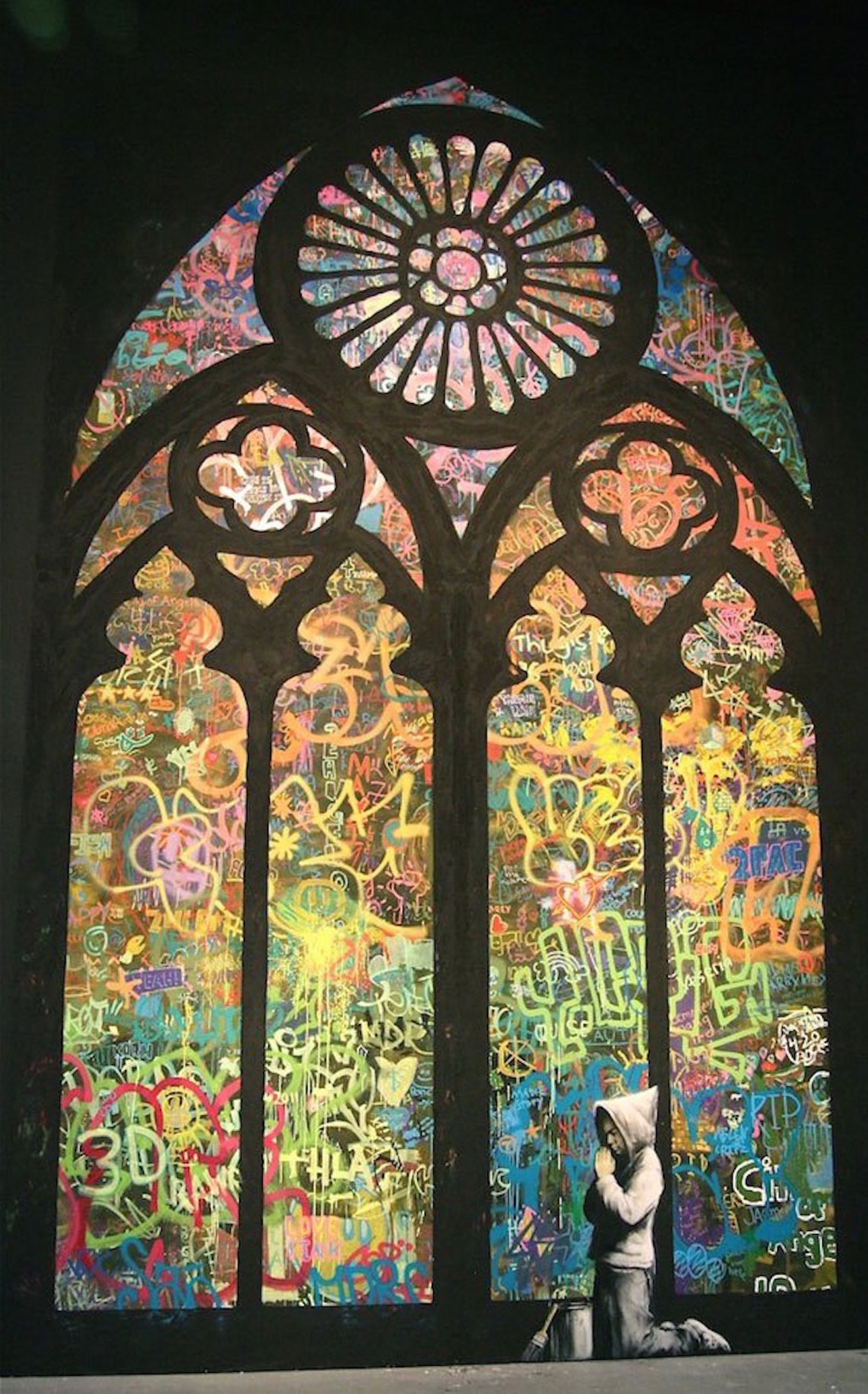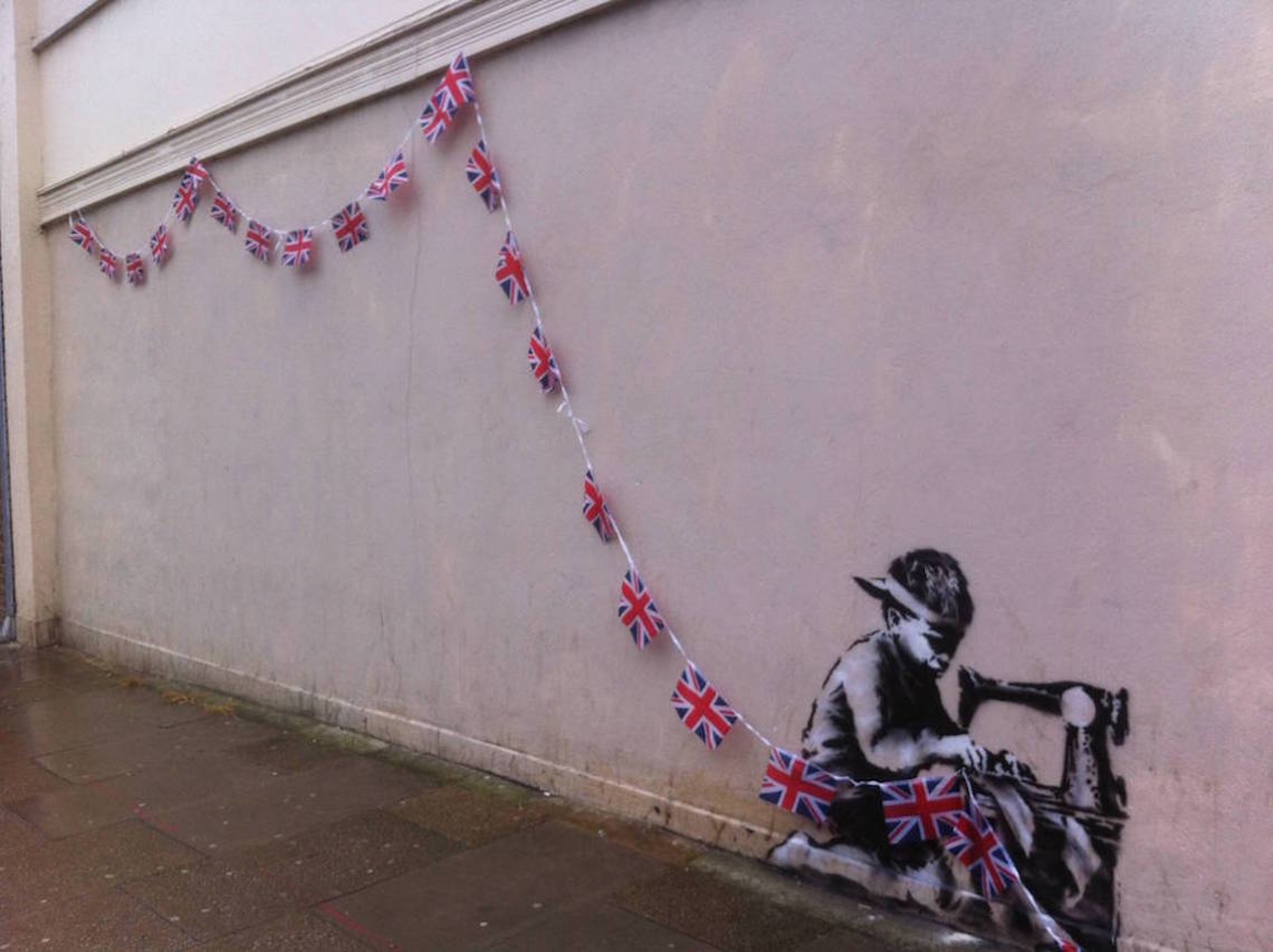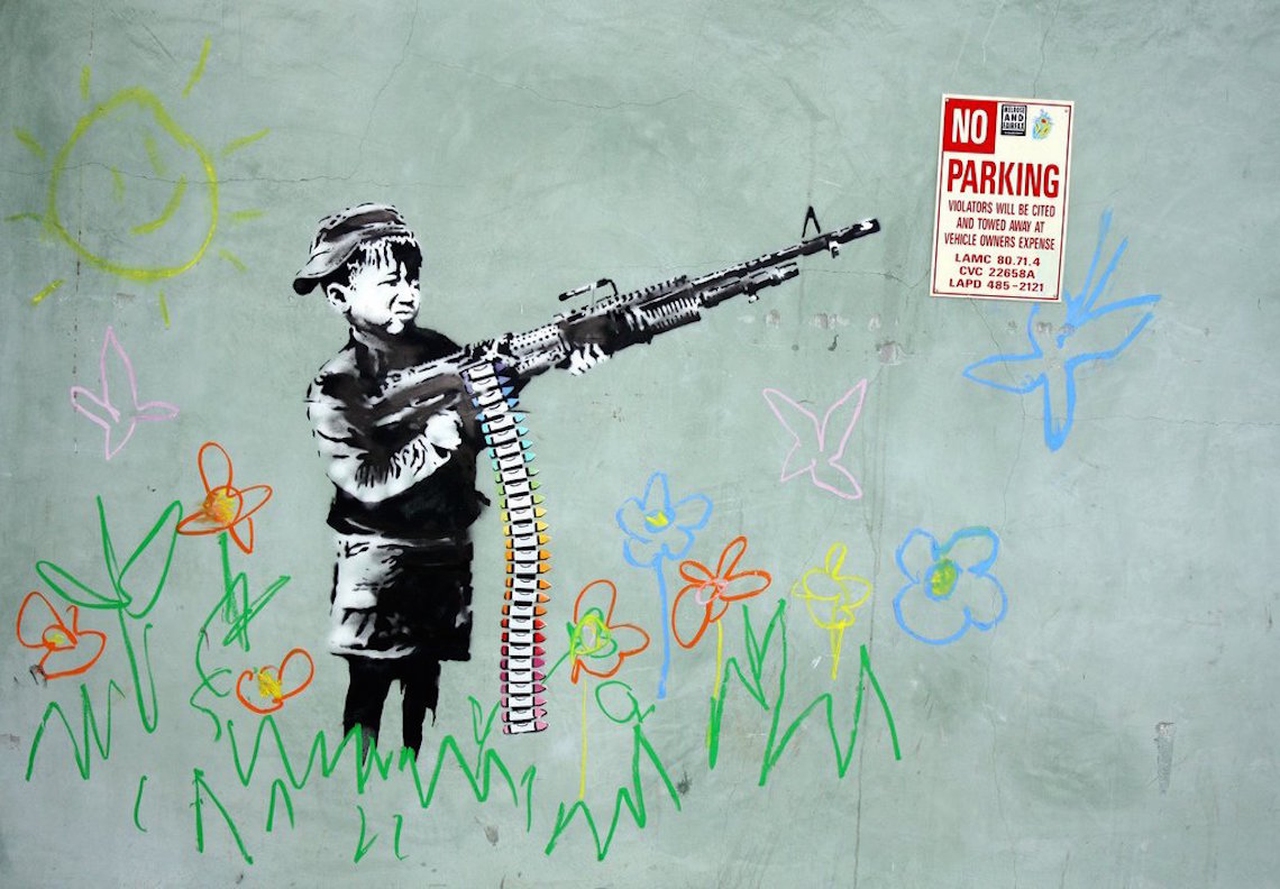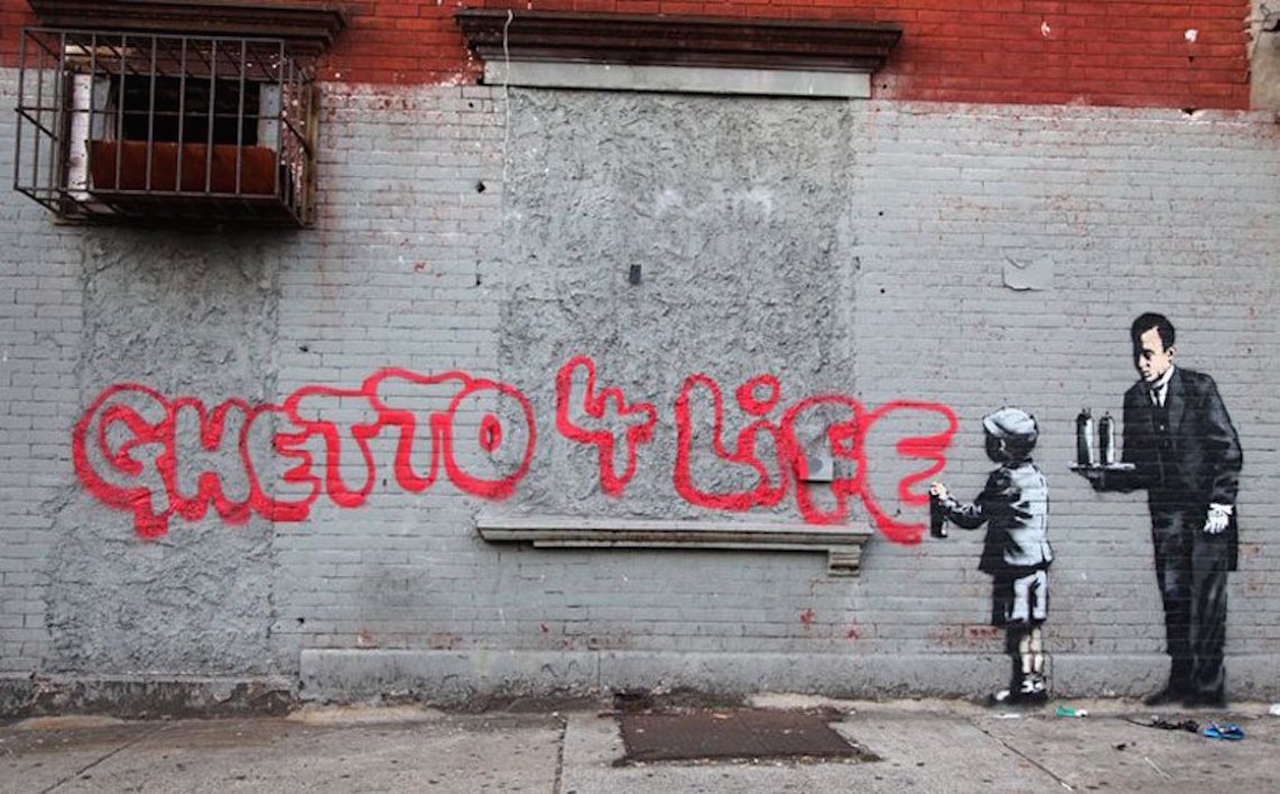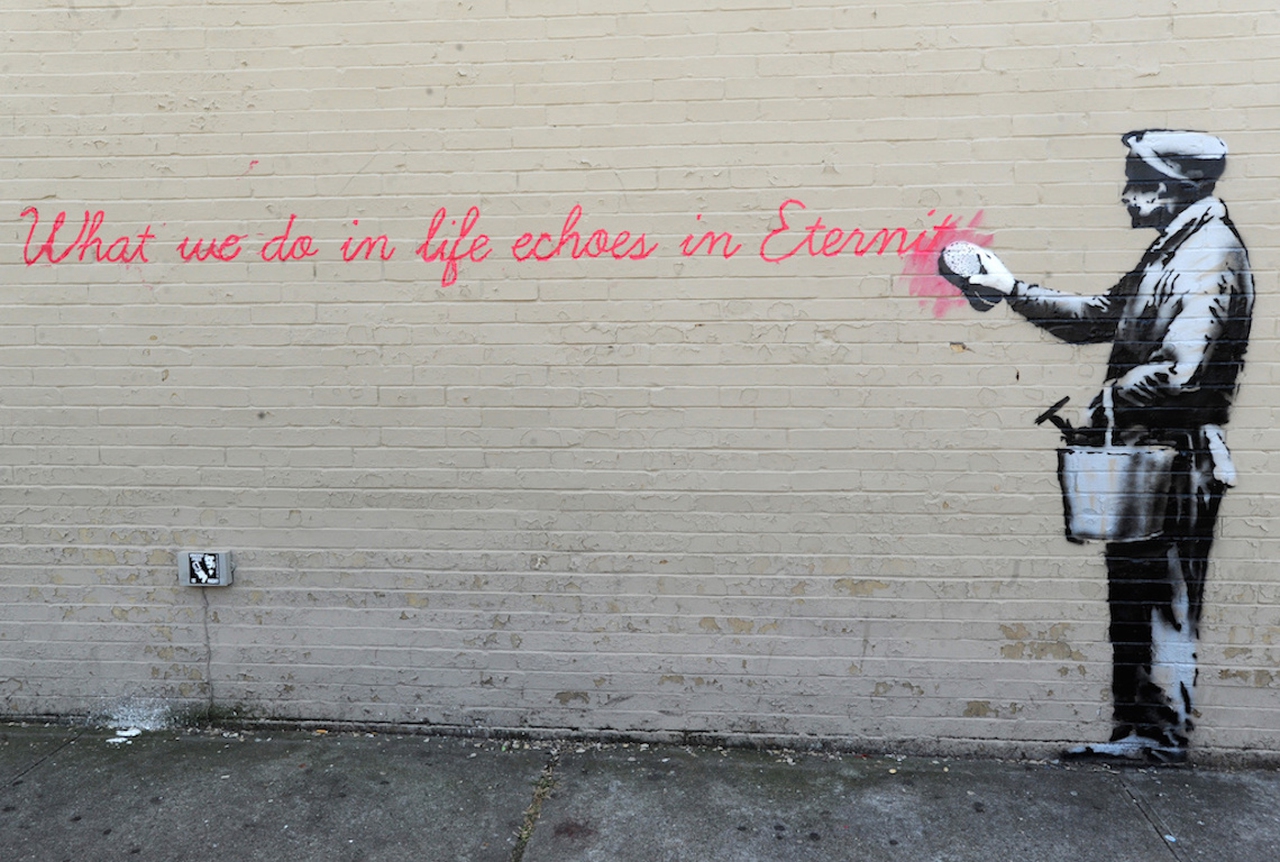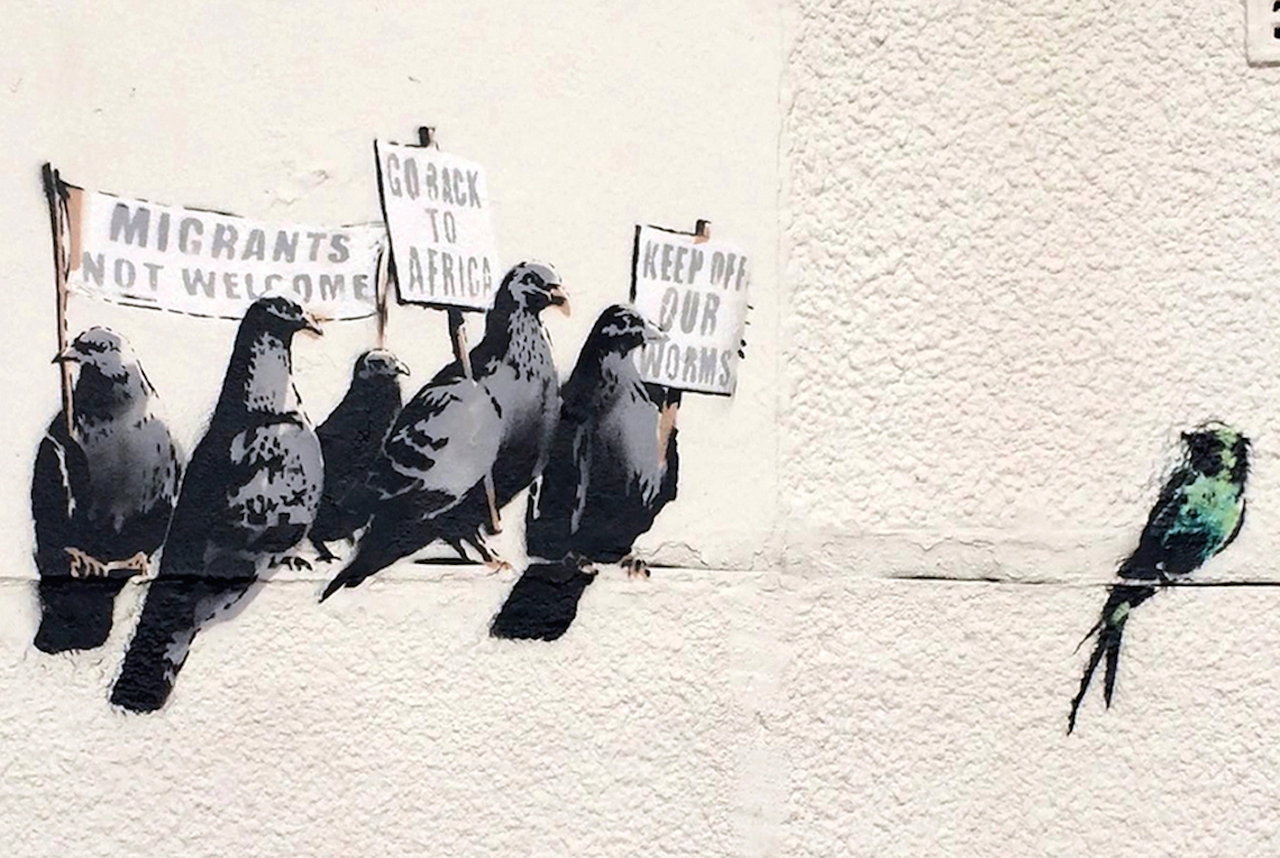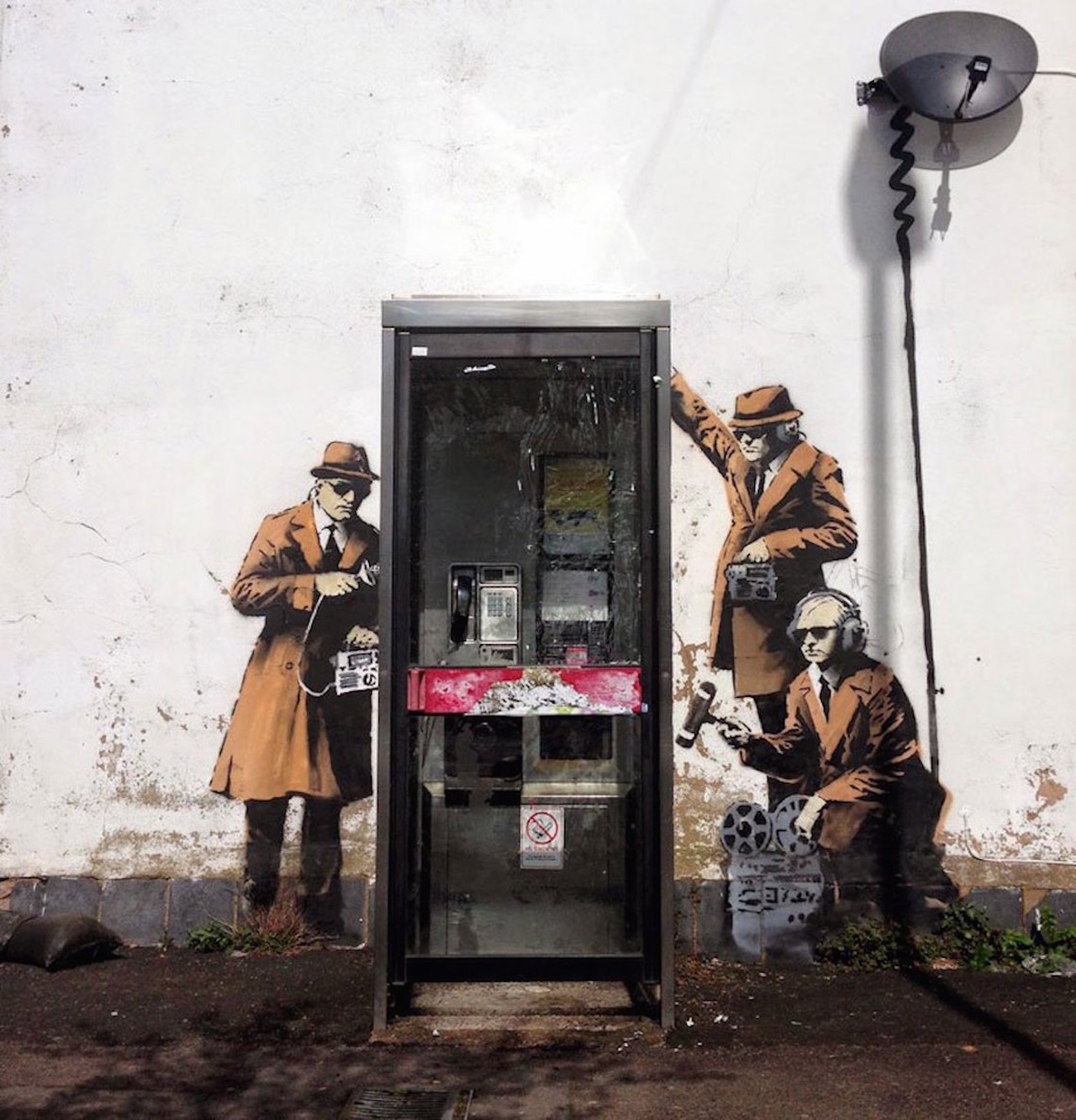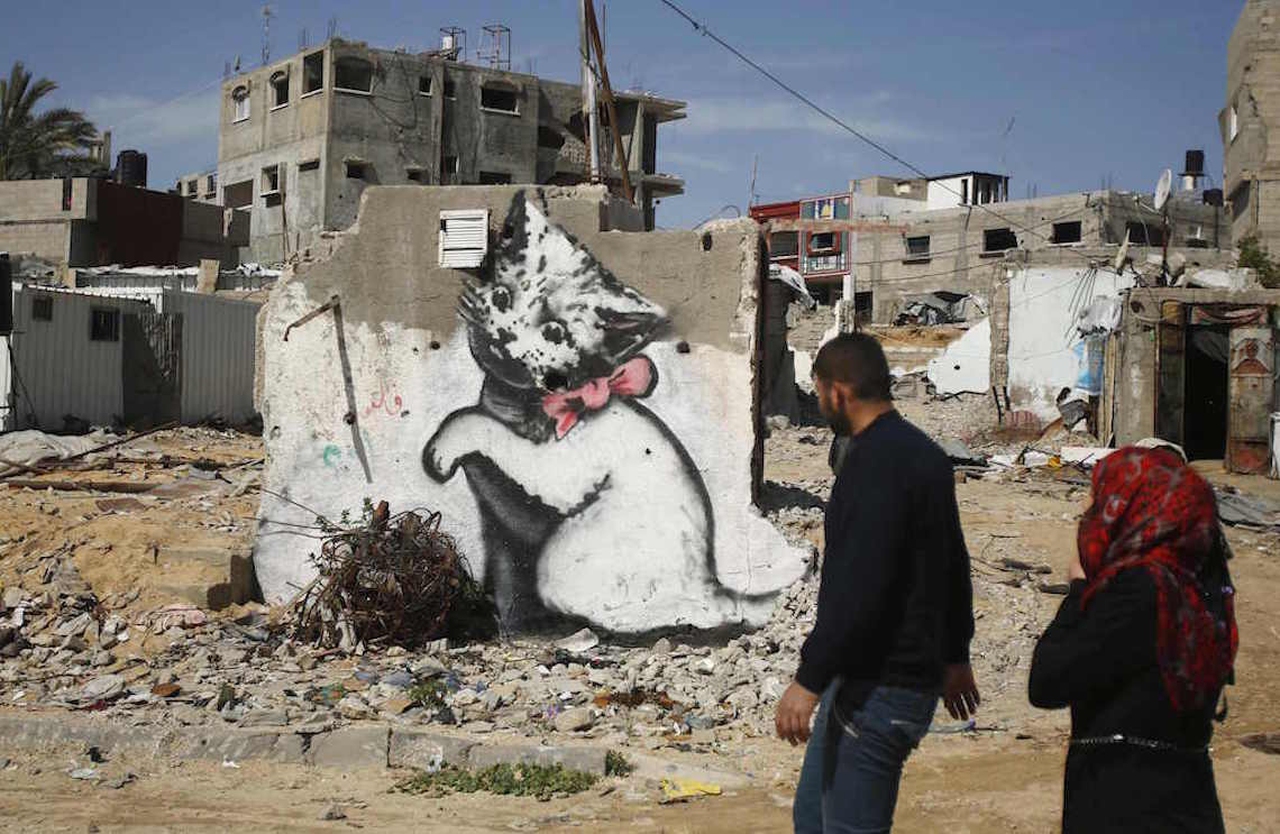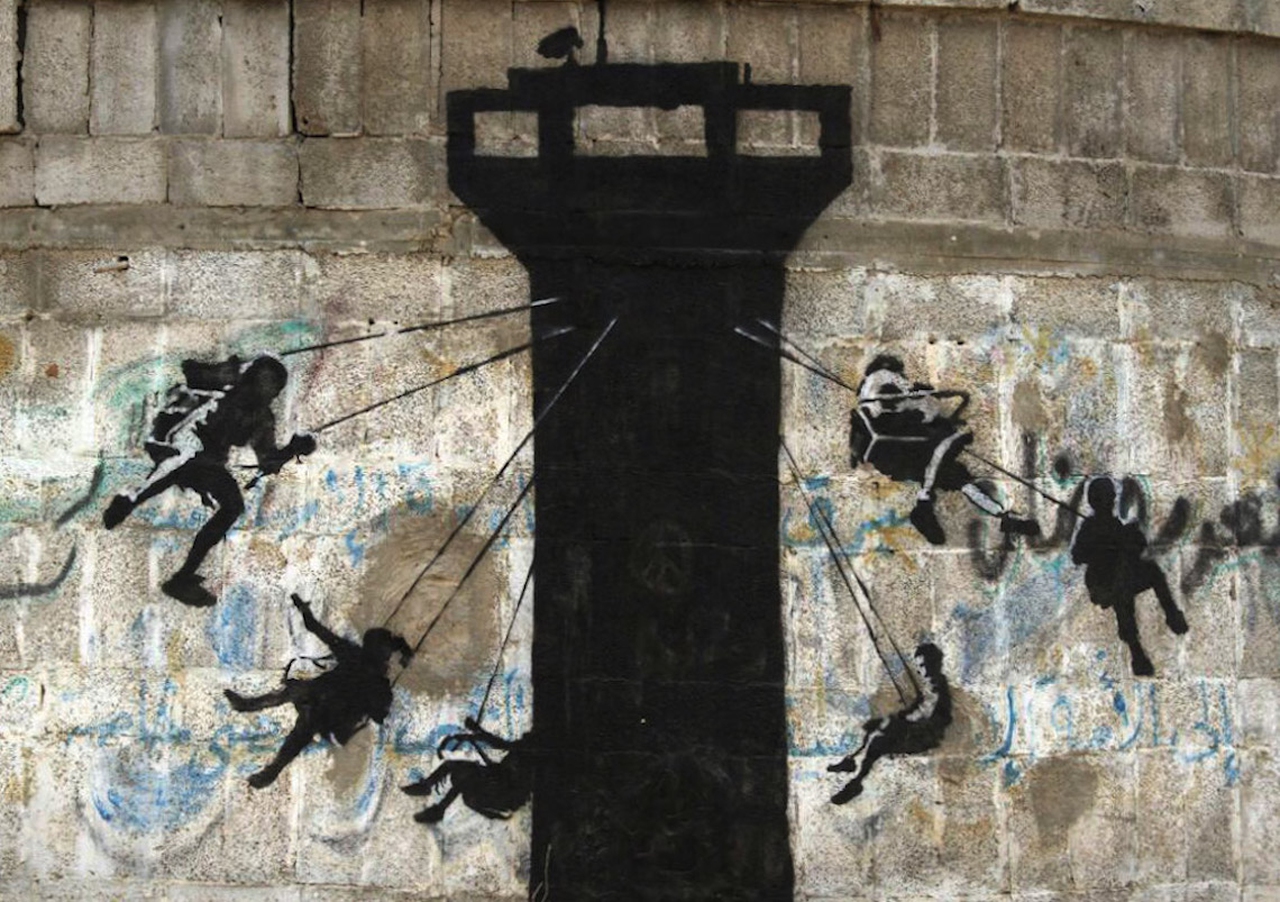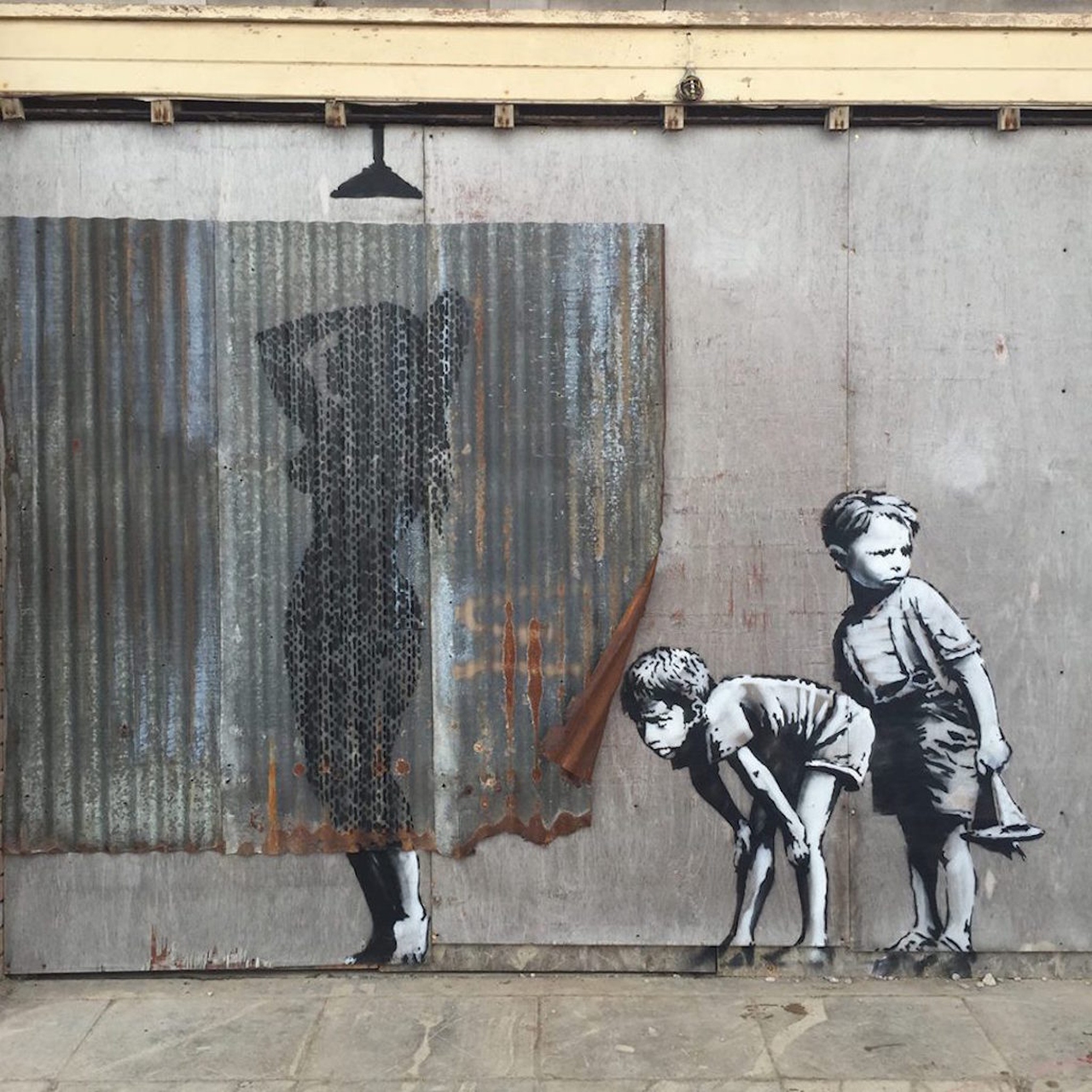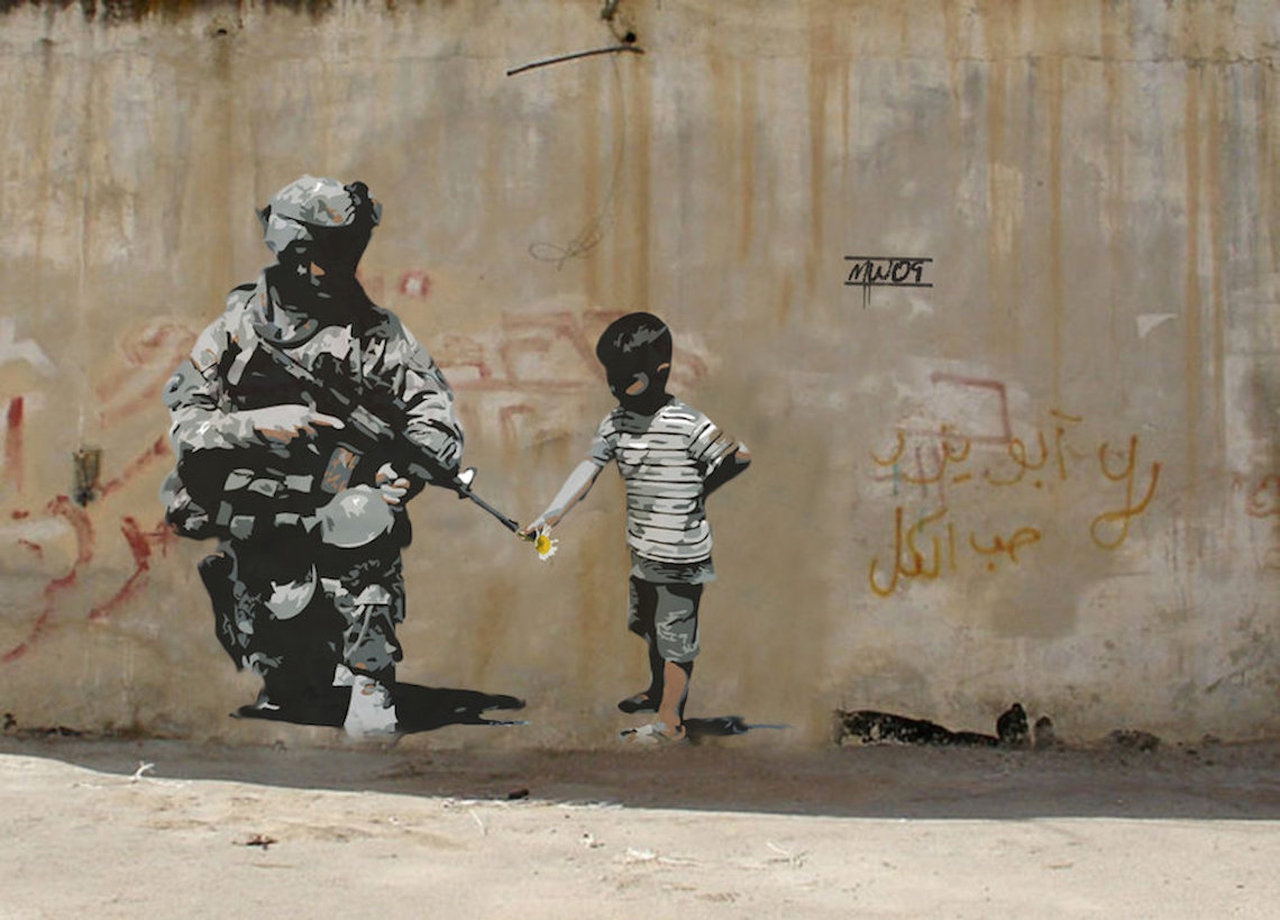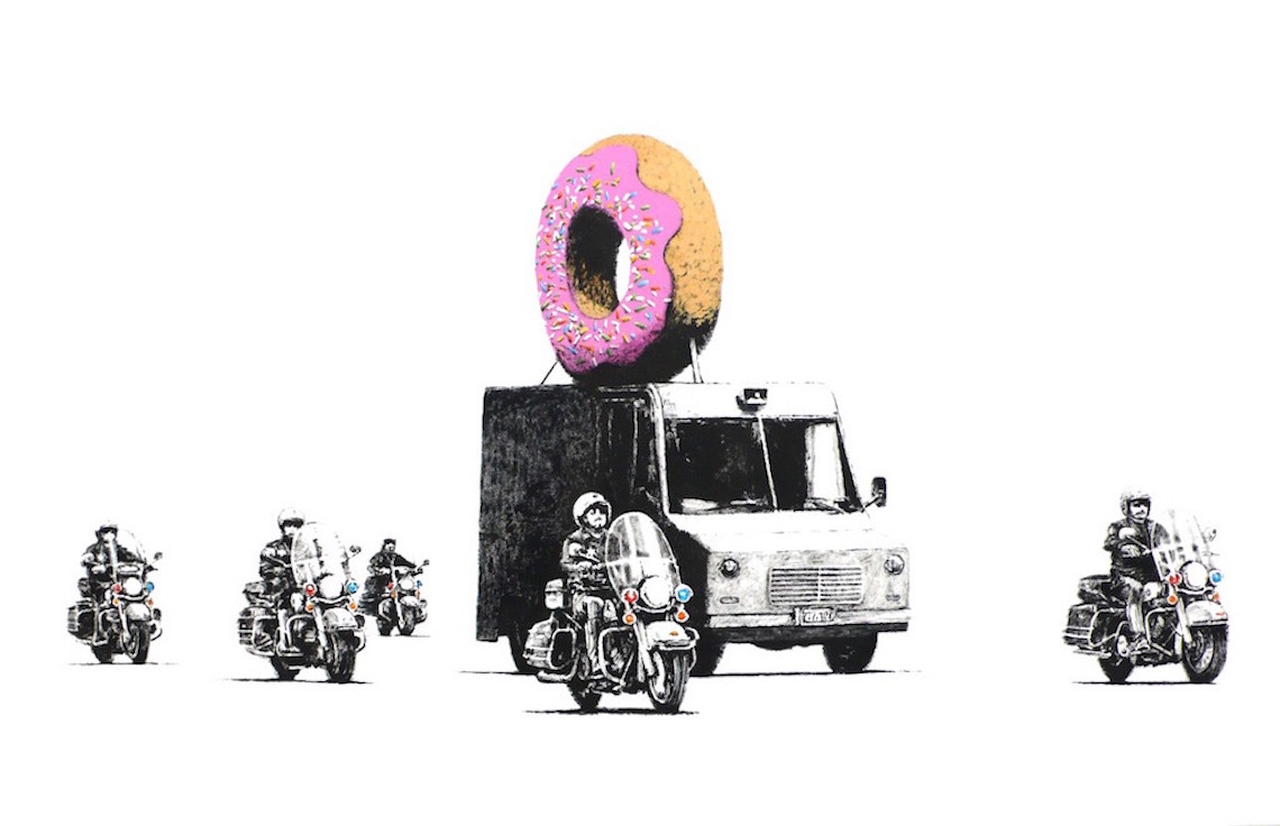 1. Palestine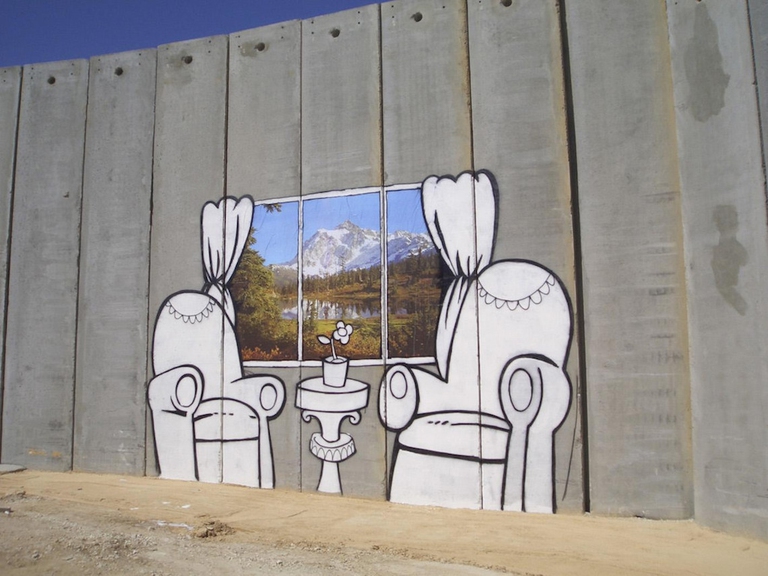 Banksy was propelled to international fame in 2005 when he painted nine images on the Palestinian side of the West Bank wall highlighting the oppressiveness of the barrier. With a dose of his characteristic black humour he stated:
The Israeli government is building a wall surrounding the occupied Palestinian territories. The wall is illegal under international law and essentially turns Palestine into the world's largest open prison. It also makes it the ultimate activity holiday destination for graffiti writers.
Banksy returned to Palestine in 2015, this time to Gaza. He produced four pieces, including a three metre-tall kitten painted on what was left of a wrecked building, whose meaning he explained to a curious local man that he "wanted to highlight the destruction in Gaza by posting photos on my website – but on the Internet people only look at pictures of kittens".
2. Vandalising museums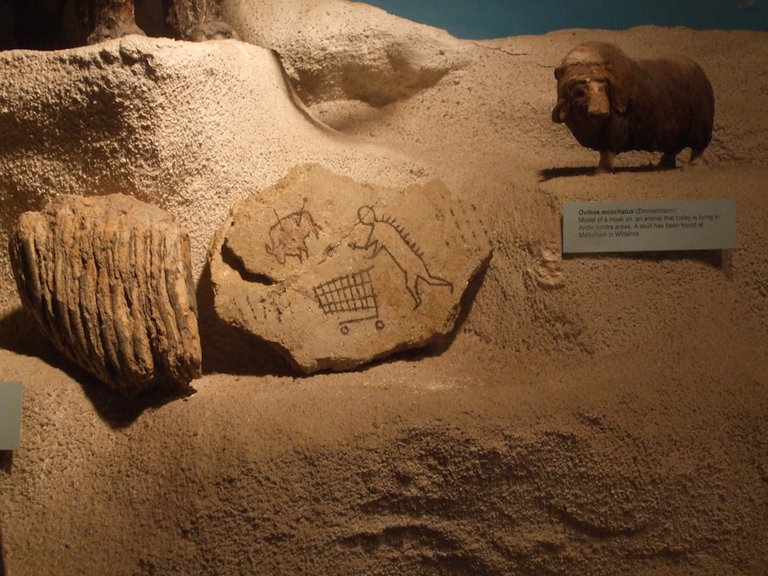 In 2005 Banksy inconspicuously hung his pieces amongst the artwork of some the most prestigious museums in New York, USA, such as the MOMA and the Met, as well as galleries and museums in Britain. Biting words accompanied the stunt:
I've wandered round a lot of art galleries thinking, "I could have done that" so it seemed only right that I should try. These galleries are just trophy cabinets for a handful of millionaires. The public never has any real say in what art they see.
3. Exit through the Gift Shop
A documentary came out in 2010 alleged to be "A Banksy film". Exit through the Gift Shop is a collage of thousands of hours of footage collected over almost a decade by Mr Guetta. It documents his obsession with filming the world's most renowned street artists, including Banksy himself, and gives a unique insight into the tormented relationship between commercial and street art.
Speculation abounds as to whether the film, which grossed more than $3 million at the box office, is a real-life or fictional account. It still managed to get an Oscar nomination for Best Documentary, which Banksy commented on by saying:
This is a big surprise. I don't agree with the concept of award ceremonies, but I'm prepared to make an exception for the ones I'm nominated for. The last time there was a naked man covered in gold paint in my house, it was me.
4. Art in 3 (and 4) Dimensions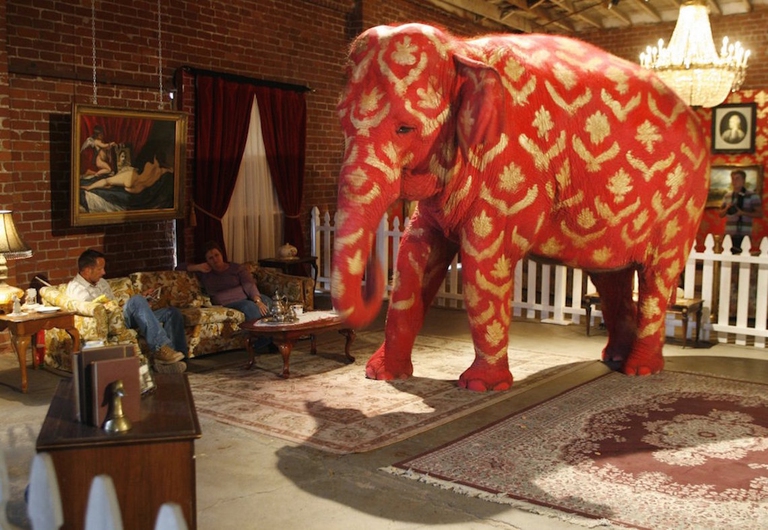 Banksy has made his mark not only through wall art but also through controversial installation pieces. Animal rights activists denounced him for featuring a live Indian elephant in his 2006 exhibition, Barely Legal, held in Los Angeles, United States. Flyers with the words "There's an elephant in the room. 20 billion people live below the poverty line" were distributed to accompany the piece.
Moving on from this debacle, Banksy has found ever-ingenious ways of making art an immersive and publically accessible experience. At the Cans Festival in 2008 he invited 39 international artists to (legally) paint a tunnel in London. His 2009 exhibition in his hometown, Banksy Versus Bristol Museum, featured more than a hundred of his pieces and attracted over 300,000 visitors over the course of 12 weeks. According to the Bristol Post it generated more than 10 million pounds for the city's economy, though Banksy was paid only 1 pound. Dismaland, Banksy's 2015 dystopian Disney-inspired theme park, is the culmination of his efforts to occupy public spaces with socially conscious art.
5. "I Can't Believe You Morons Actually Buy This Shit"

This is the statement Banksy made in 2007 when his piece Bomb Middle England sold for around $200,000. A figure that dwarfs in comparison to the almost $2 million paid for Keep it Spotless, Banksy's collaboration piece with British artist Damien Hirst.
Many accuse Banksy because he denounces capitalism but is making a lot of money from his art. The business of Banksies is so evolved that he has created a group of experts called Pest Control that authenticates his work. Yet Banksy defends himself by pointing out that he also donates thousands of paintings.
What is more, Banksy's street art is free for anyone to see. And by organising exhibitions open to the public for little or no cost he encourages people's interest in art, which CNN correspondent Max Foster famously called "the Banksy effect". What Banksy does is much more significant than who he is: he has changed the landscape of art forever by making it more approachable and encouraging public debate. So whether he's a sell-out or a Robin Hood, who gives a damn.

Quest'opera è distribuita con Licenza Creative Commons Attribuzione - Non commerciale - Non opere derivate 4.0 Internazionale.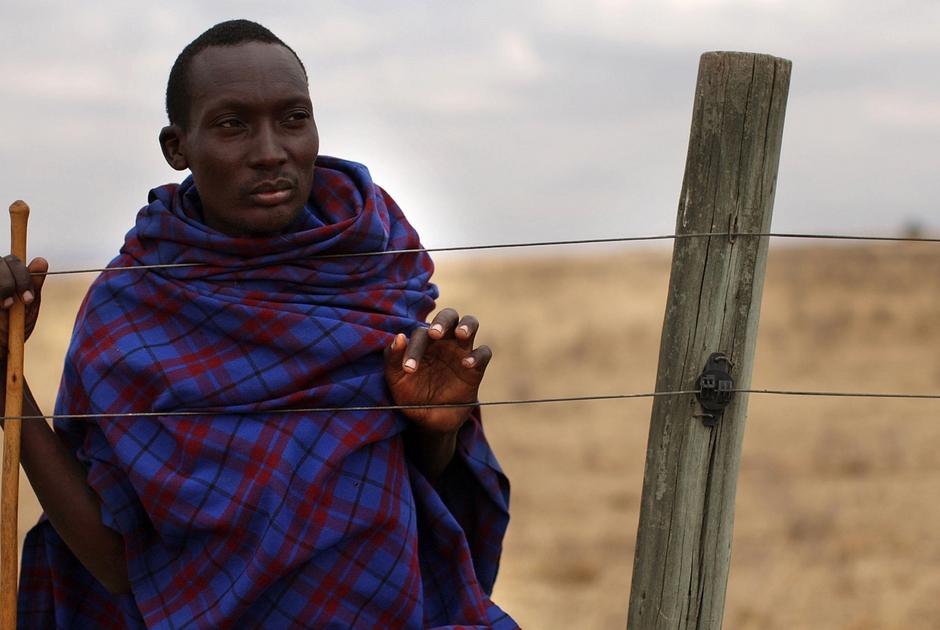 The government of Tanzania is currently planning to evict more than 80.000 indigenous Maasai people from their ancenstral land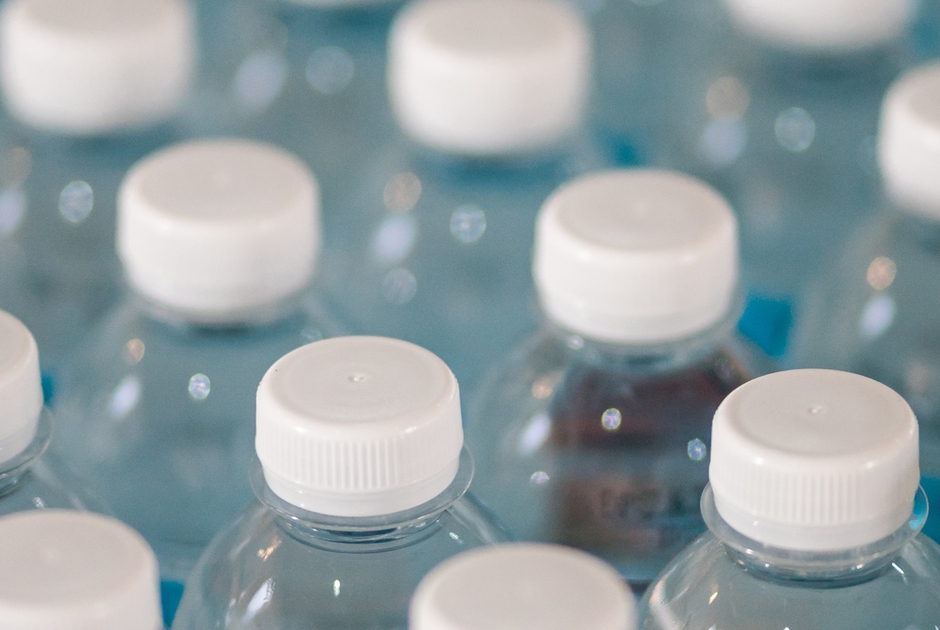 A new UNU-INWEH report on the global bottled water industry reveals the massive scale of this market and the lack of strict quality controls.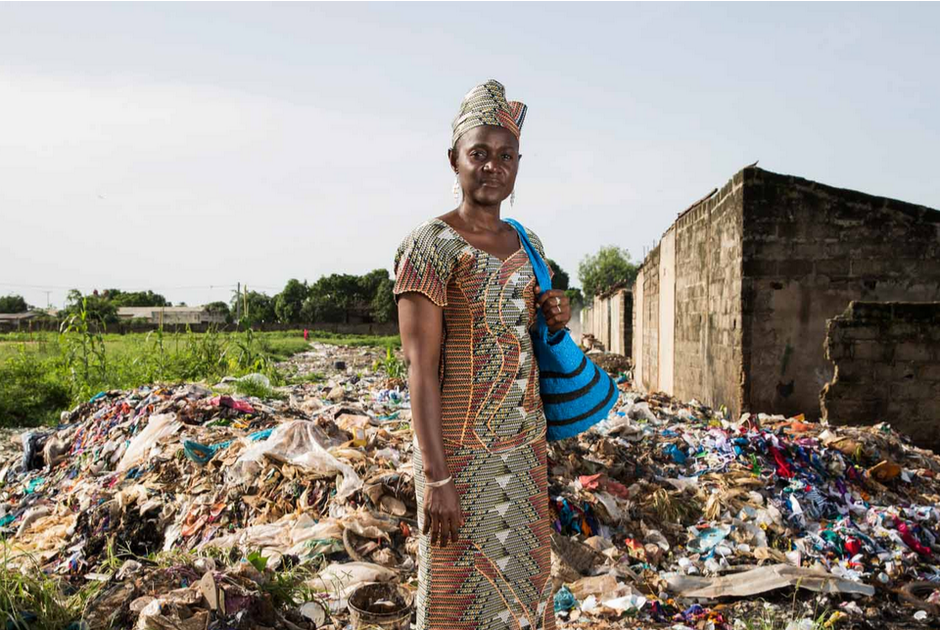 Isatou Ceesay founded a social enterprise that is helping to fight plastic pollution and empowering women and young people to gain economic independence.