South Korea, one million people took to the streets against president Park Geun-hye
Uno scandalo che coinvolge anche colossi come Samsung e Hyundai sta facendo rivoltare la popolazione contro la presidente della Corea del Sud.
A massive demonstration has taken place in the streets of Seoul, South Korea, on 14 November. One million people have taken to the streets according to organisers (260,000 according to security forces) to demand the resignation of President Park Geun-hye, hit by a huge scandal that involves some of the country's biggest companies. News agency Yonhap has underlined that the 14th of November marked the third day of mobilisation, defined by many as big as that of 1987 – which led to the first democratic elections.
"Choi-Gate" is upsetting South Korea
The support to President Park is by now rather limited, not exceeding 5 per cent. What has contributed to worsening the image of President Park is the so called "Choi-Gate", named after Choi Soon-sil, a close friend of Park. According to media, Choi Soon-sil has an unlimited influence over the incumbent President.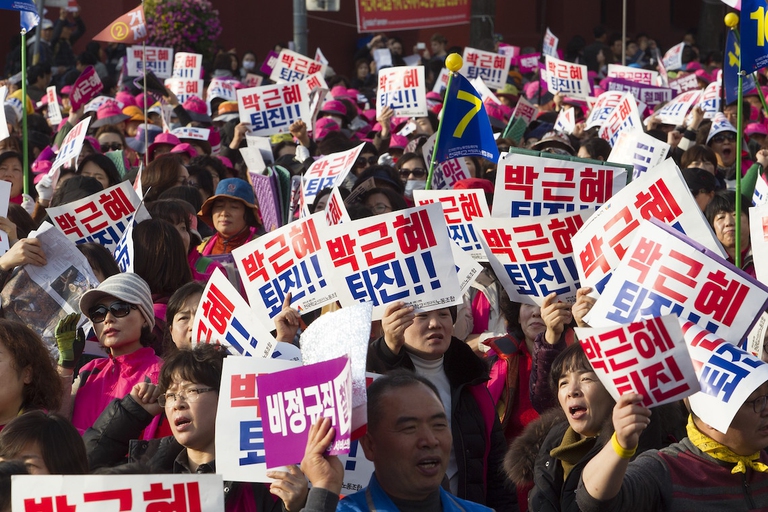 Media has claimed that Choi Soon-sil has managed to consult numerous dossiers crucial to international politics and read all the President's speeches, without occupying any official posts authorising her to do so.
Financing foundations run by Choi
There's more. Taking advantage of her influence over the President, Choi would have coerced some of the country's biggest companies to finance two foundations run by her, for a total of 61 million euros. Samsung alone is suspected to have donated 20 billion South Korean wons (15.4 million euros) and is now under investigation. In addition, Chung Mong-koo, chairmain of the Hyundai Group, South Korea's first car manufacturer, has been heard in court as the company would have donated 12.8 billion wons.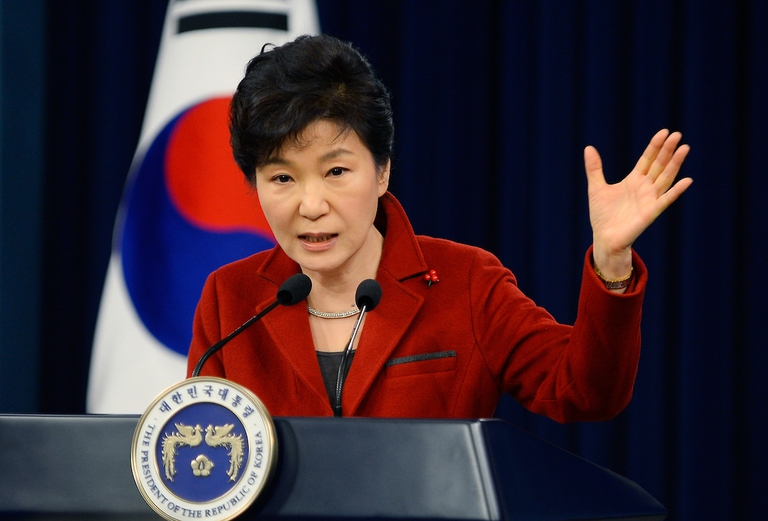 Choi's father started the relationship with the President's family
The relationship between Park and Choi's family dates back to 1974, when authoritarian President Park Chung-hee survived an attack in which, however, his wife died. From the following year, Choi Tae-min, head of a cultlike religion, declared to be able to communicate with spirits, in particular with the incumbent president's mother. He also claimed he had passed down his powers to his fifth daughter, Choi Soon-sil, which became a close friend of Park Guen-hye.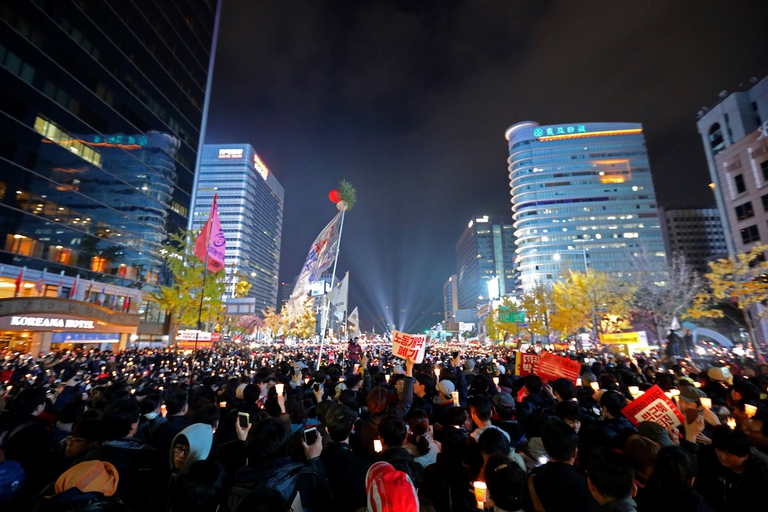 The straw that broke the camel's back was the news that Samsung would have given 2.8 million euros directly to Choi in order to finance the horse riding career of the daughter – which could compete at the Tokyo Olympic Games. The head of state tried to restore order, removing some councillors from their posts and proposing a new prime minister. However, she didn't agree her choice with the opposition, which claimed its will to block the nomination. Park Guen-hye has publicly stated – while looking moved – that she's ready to be heard by solicitors. But people seem to remain inflexible.
Translated by Camilla Soldati

Quest'opera è distribuita con Licenza Creative Commons Attribuzione - Non commerciale - Non opere derivate 4.0 Internazionale.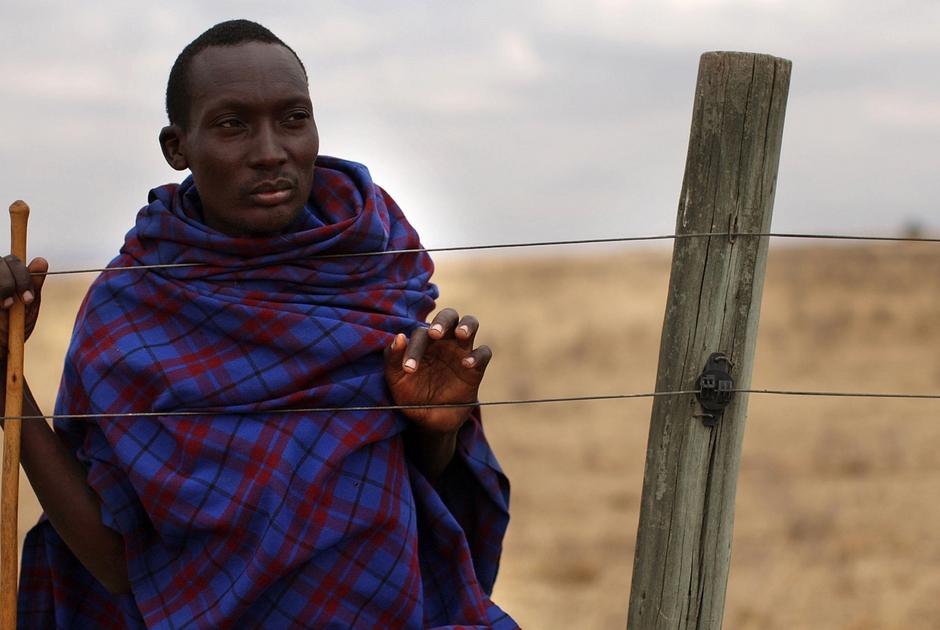 The government of Tanzania is currently planning to evict more than 80.000 indigenous Maasai people from their ancenstral land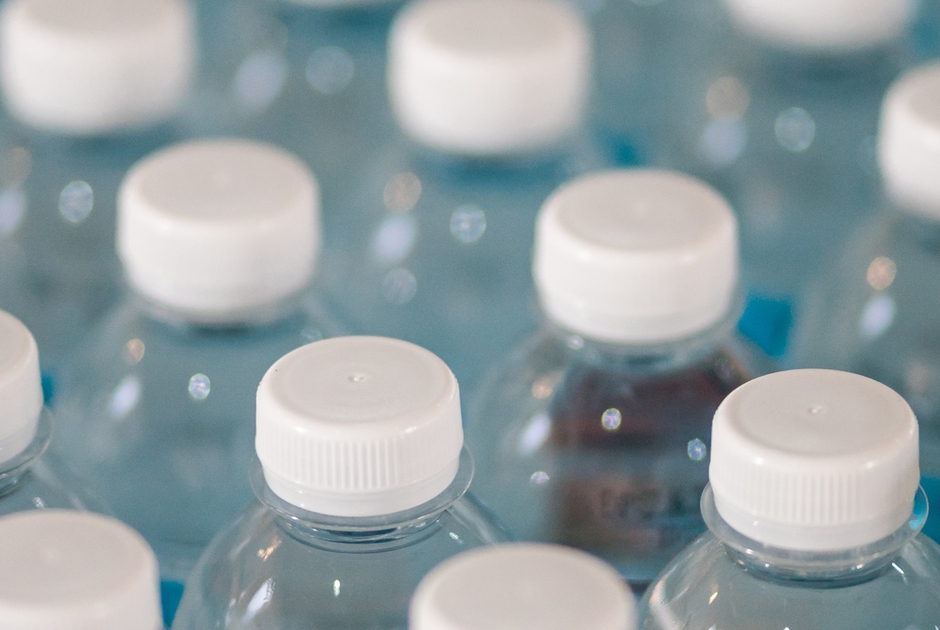 A new UNU-INWEH report on the global bottled water industry reveals the massive scale of this market and the lack of strict quality controls.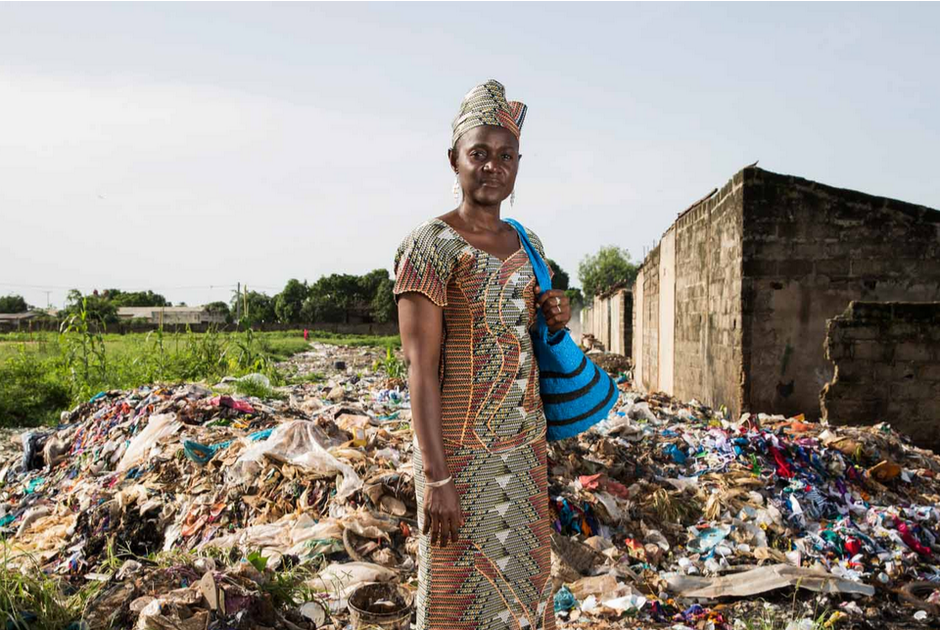 Isatou Ceesay founded a social enterprise that is helping to fight plastic pollution and empowering women and young people to gain economic independence.