Activism
Climate activist Jamie Margolin. We the youth are building an unstoppable movement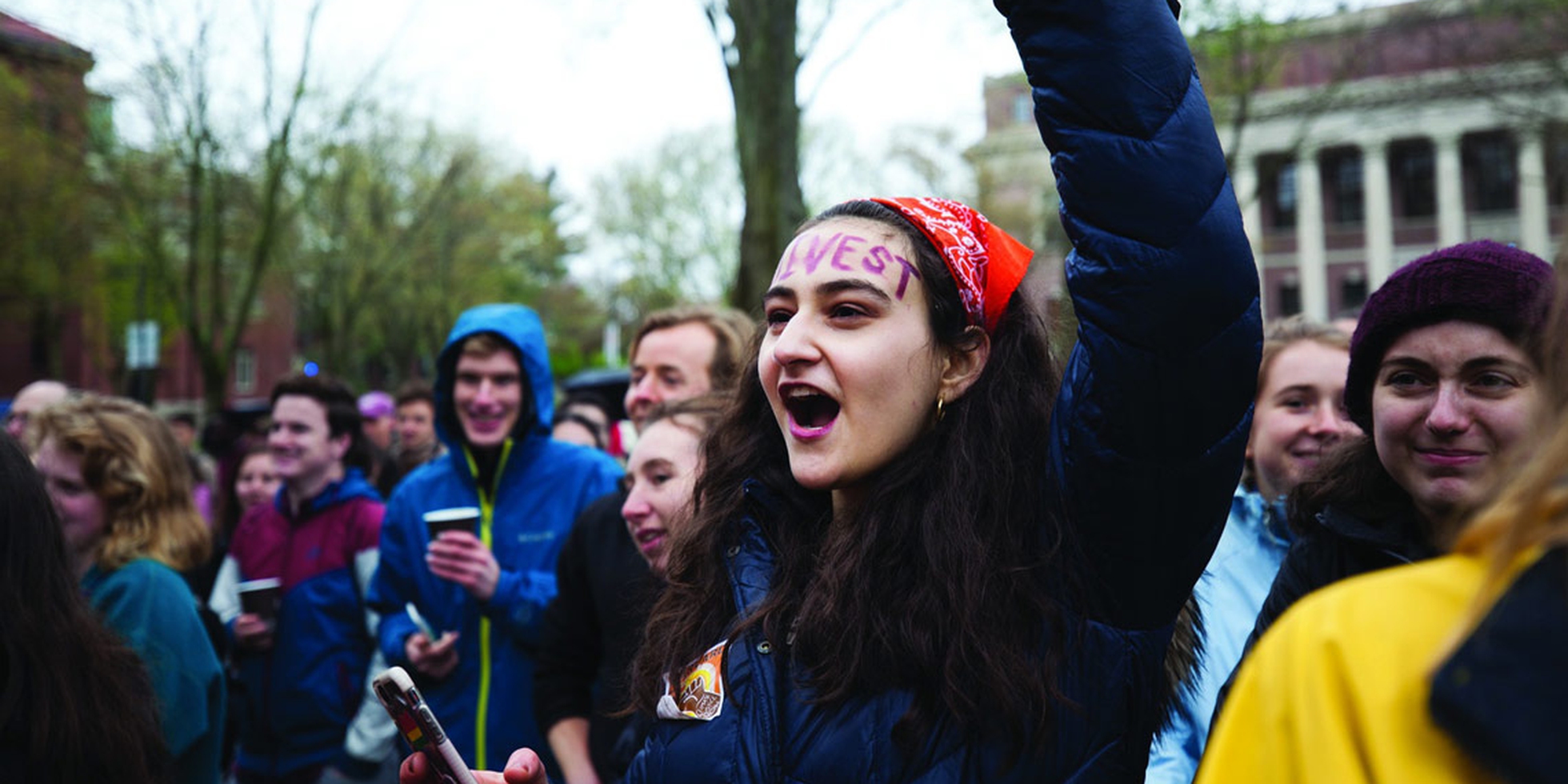 "The climate crisis doesn't exist in the vacuum". We talk to climate activist Jamie Margolin on the importance of showing up in the streets to push governments to act, as well as on how the climate cause and human rights are intertwined.
Teens in the 21st century inherently know things that most of older generations only grasp later in life and through major efforts. It's not about one's intelligence or sensitivity; it's all about first-hand experience. Gen Z is indeed a generation that grew up surrounded by grim projections about the future, appalling facts on humanitarian crises and the degradation of the natural world, while experiencing a changing climate constantly reported through record-breaking figures on rising temperatures, melting ice, suffocating pollution.
Every beautiful thing I see is like a sad reminder of everything we're losing. It's painful because you know it's going away.Jamie Margolin, climate activist
This is why when discussing the most pressing issues of our times with teenagers, we sometimes feel genuinely surprised by their solid awareness of it all. That's exactly what happened when we met Jamie Margolin, 17-year-old climate change activist from Seattle, Washington, United States. As young as 15, she founded her own organisation – Zero Hour – aimed at educating people about the climate crisis and involving them in activism, and started contributing to building up the global climate movement by organising climate marches and strikes across the country and the world. As one of the leading youths on the frontlines of climate action, last year she sued the government of Washington for climate inaction and this year she was chosen among the BBC's 100 women of 2019 and was awarded the 2019 MTV EMA Generation Change Awards.
We met Jamie Margolin in Copenhagen during the C40 World Mayors Summit, where she and other youth climate leaders met the world's mayors to discuss possible solutions for a fair and sustainable future.
When did you realise that the climate crisis was your battle to fight?
The process of me waking up to the climate crisis was really slow and gradual. There isn't a single moment I can pinpoint when I realised that the climate crisis was real. I grew up in Seattle and also got to know about it by seeing the natural beauty and the consequences of humans' effects on it. I was hearing about it everywhere and growing concern. It's always been a terrifying reality for me, something looming over my entire life.
But there has been a moment of switch. I've been a climate activist since 2016 in my local community of Seattle but summer 2017 was like a perfect storm: Donald Trump drew out of the climate accords, hurricane Maria slammed in Puerto Rico – I'm half Colombian, Puerto Rico is the first country I visited and fell in love with island –, and then there were massive wildfires in Canada. The smoke blew over the city of Seattle creating a thick layer of smog, and we were inhaling everything. I was getting headaches, migraine, I was feeling lethargic and depressed because of it. In that moment I said: "Enough is enough, there has to be concrete action taken". So I started to pick up speed, organise international youth climate marches and started my own organisation.
It's always been a terrifying reality for me, something looming over my entire life. Jamie Margolin, climate activist
How important is it to continue showing up in the streets and making your voice be heard?
It's vital for me and young people to continue showing up where decisions are made and where things are happening because public opinion has been shifting and that's great. But it's going to take more than a public opinion shift to create this so we have to continue to push. I think there has never been a point in history where climate or environmental issues were defining issues. We pushed the needle to do that. In Seattle there have always been steady grassroots movements, which are very effective because they're the only ones that actually work. If you look back at history any time that real change happened was because of grassroots movements. So our movement is going in the right direction but we haven't made it over the hill yet so we have to continue until we get there.
How did your city and community react to the growth of the climate action movement?
The city of Seattle has always been very progressive – I just had a meeting with the mayor of Seattle and other youth leaders and mayors. I feel the city is on board with climate action but the state government is not as good, it could do a lot better. By now there's a lot indigenous resistance to new fossil fuels infrastructures as the government is trying to build liquid natural gas facilities which nature can't afford.
The North-west Pacific is both a place of great beauty but also a place that has a lot of fossil fuels – not necessarily extraction, but lots of pipelines pass through it. And it's hard to enjoy the beauty of every place because it's temporary. I see a beautiful place but it's bittersweet because it's being destroyed and isn't going to be there by the time I grow up. So every beautiful thing I see is like a sad reminder of everything we're losing. It's painful because you know it's going away.
I see a beautiful place but it's bittersweet because it's being destroyed and isn't going to be there by the time I grow up. Jamie Margolin, climate activist
How do you foresee your future? Let's say five years from now.
I'm constantly being asked about my future – what you want to do, where you want to be – but it's just a future full of ifs and it's really scary. "I want to do this if the climate crisis allows it". That's something hard growing up with. In five years I'll be 22. By then, five years from now, we have to be rapidly transitioning to renewable energy and creating a different world. It's hard to envision how big the movement would have gone so it's hard to see exactly where I want to be in five years but I know I want to be there where it happens, where decisions are made, as someone who can adapt to what it is needed. I want to be where the movement needs me to be there for.
What kind of message would you send to your generation?
To my generation I would say: Hey, I know this isn't fair, I know we shouldn't have to be living with this and inheriting this massive crisis. But unfortunately these things aren't dealt so we have to use our individual strength, powers and talents and come together and just build an unstoppable movement, because we as young people do have massive influence.
And to older generations?
It depends because you can't really look an entire generation together. There are many people in older generations who have been fighting for climate justice for a long time, especially indigenous groups and people on the frontlines. To people like them I would say: Thank you so much, I'm standing on the shoulders of the work you've done. But to the people, the older generations, who are the reason we're in this problem I would say something like Greta Thunberg – "How dare you?" –, but also: It's your responsibility to pick up the pieces and do the work. There's no way that after creating this horrible destruction you just pin it on young people and leave it to them. I don't understand how you look your children in the eyes every day. I don't understand how you go home and tell your children that you love them and when you go to work you do the exact opposite.
The climate cause is a human cause and I don't understand anything more important than protecting life on Earth and this includes justice for humans but also for creatures we share the Planet with. But it's not just "Hey, let's save the turtles". It's not charity, it's an active survival. I'm protecting my survival and my generation's survival. That's inherently selfish but it's part of it. That's a human instinct, an animal instinct. We're animals and we forget that. We're just animals who learnt to destroy things. We don't have a good sense of survival instinct right now and we have to help that.
So what's the relationship between human rights and climate change?
They're intertwined 100 per cent. You can't actually solve the climate crisis without taking human rights into account because the climate crisis hurts people and hurts people who are already victims of racism, poverty, gender violence. The climate crisis doesn't exist in the vacuum separate from all other issues, it doesn't exist floating around just as one issue and then there's everything else. The people who are most impacted by the climate crisis are people in the global south, communities of colour, poor communities. And this is not an accident. Anyone still reeling from the impacts of colonisation feels the worst impacts of the climate crisis. And unless we really get to the roots of the problem and address the system we're not going to actually fully solve it. The climate crisis is a question of human rights and human dignity, if you don't acknowledge this you're going the wrong way and you won't protect anything.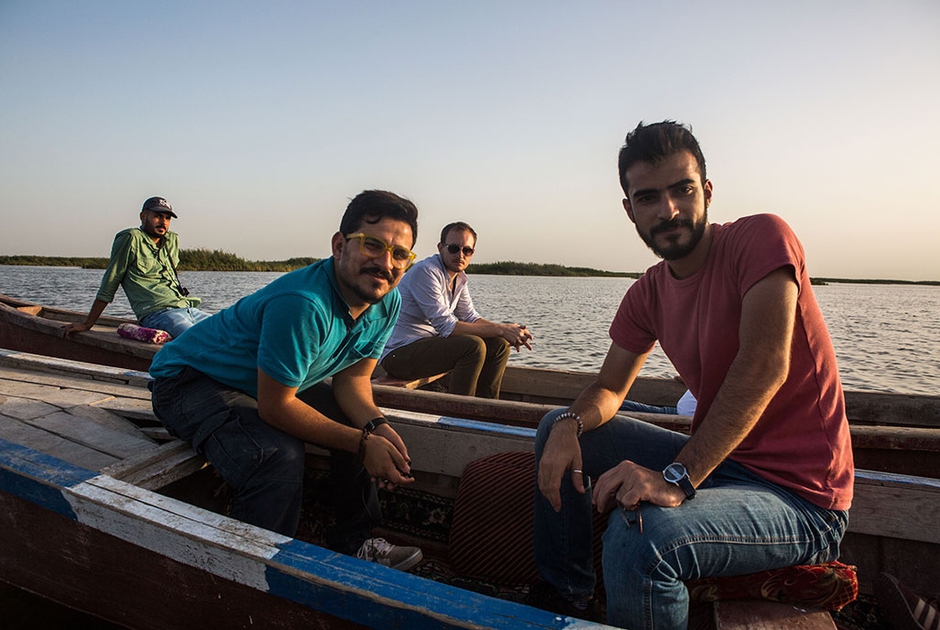 Salman Khairalla is an Iraqi activist who's been fighting to protect his country's marshes, a key water resource, since 2007.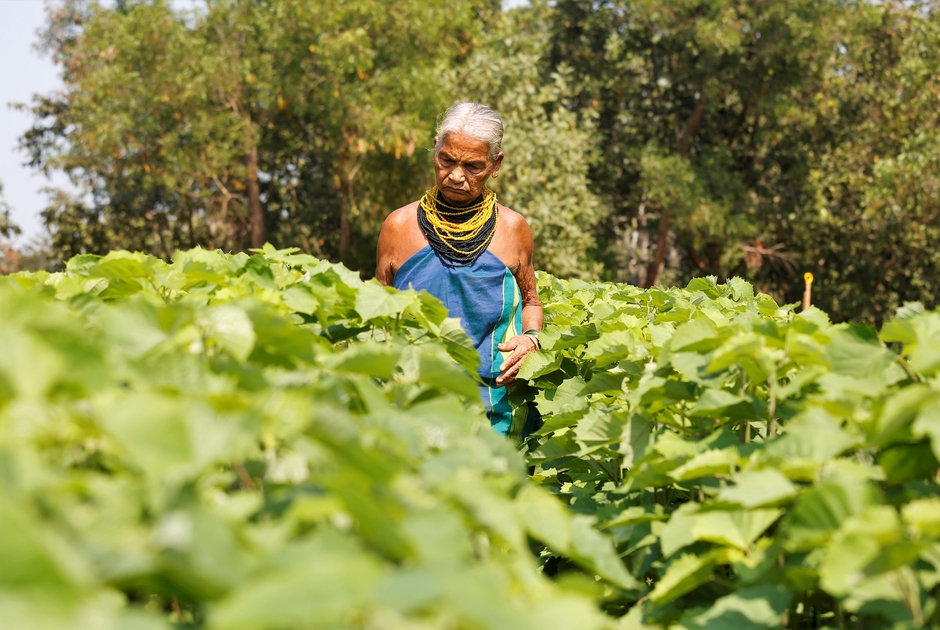 Tulasi Gowda is known as the goddess or encyclopaedia of the forest for her ability to extract seeds from mother trees and regenerate plant species.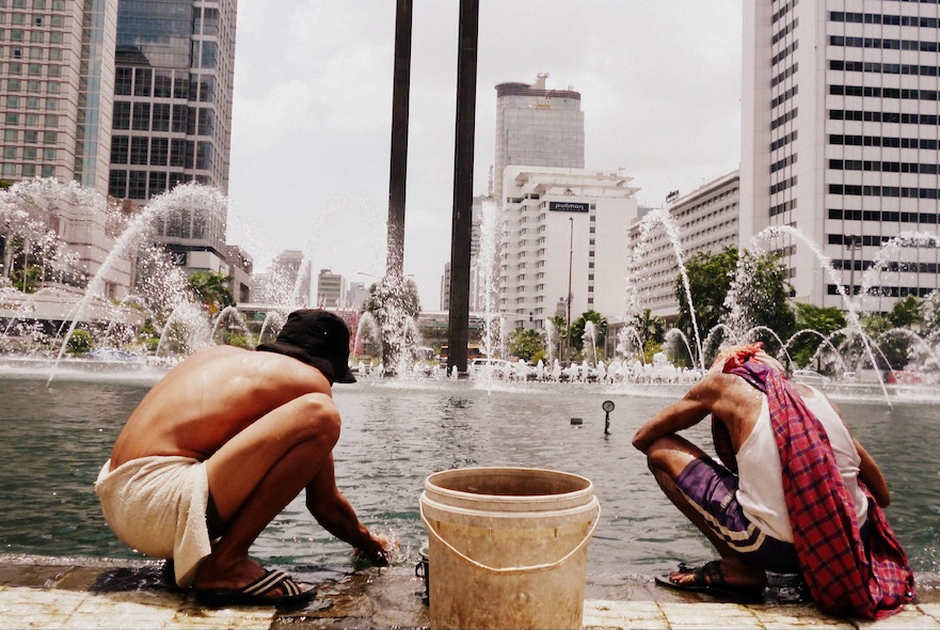 Mohammed Reza Sahib, who fights for the right to water as a public good, has contributed to halting the privatisation of this resource in Indonesia.