Ebola exists. A day at the heart of the epidemic in the Democratic Republic of Congo
A report from Beni, a city in the Democratic Republic of the Congo shaken by violence and Ebola. Marco Gualazzini's photographs paint a distressing scenario – in which children are most at risk.
"Ebola exists, wash your hands and protect yourself. Ebola exists, wash your hands and protect yourself". A loudspeaker, its message ghostly and repetitive, blares its warning on a loop, alerting people of the need for preventive measures and the risks of contagion. All around there are soldiers, police officers and medical personnel making dozens of people take their temperature and wash their hands with a chlorine water solution. We're at a checkpoint at the entrance of the city of Beni, the epicentre of the Ebola epidemic that has been ravaging the north-eastern regions of the Democratic Republic of the Congo – where the virus has caused over 2,000 deaths and infected over 3,000 people – since August 2018. At the entrance point to the infection's hotbed, we're given access to a city besieged by the world's most lethal disease only after passing medical checks and adopting all the compulsory precautionary measures .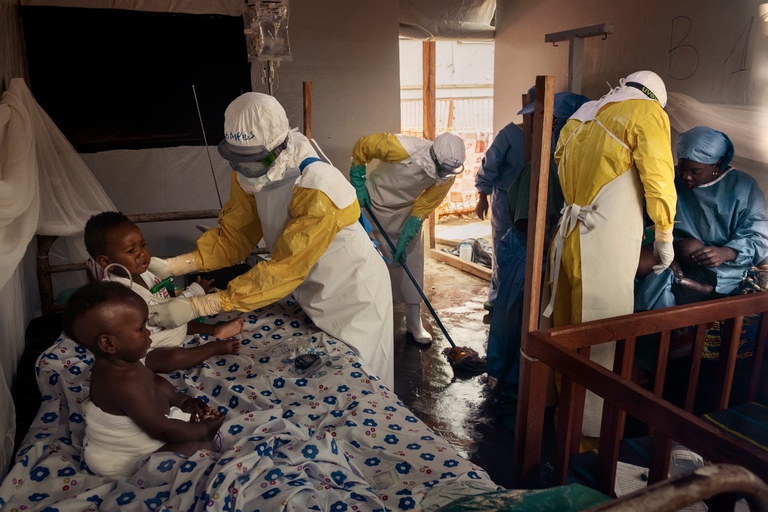 Welcome to Beni, the epicentre of Ebola in Congo
Once the metal bar is raised, allowing us to enter the "heart" of the Ebola epidemic, we immediately feel the nightmarish pall and psychosis brought by an invisible enemy that causes infection and death every day. The road that leads to the centre of Beni is dotted with signs explaining how the virus is transmitted. After a few minutes we encounter a funeral procession: a wagon, once used to transport coal, now carries a coffin to one of the many cemeteries that have sprung up spontaneously on the outskirts of town. Petrified people look on from the sides of the street with expressions of fatalism and fear. The virus is an atavistic evil in the face of which everyone feels exposed, vulnerable and defenceless.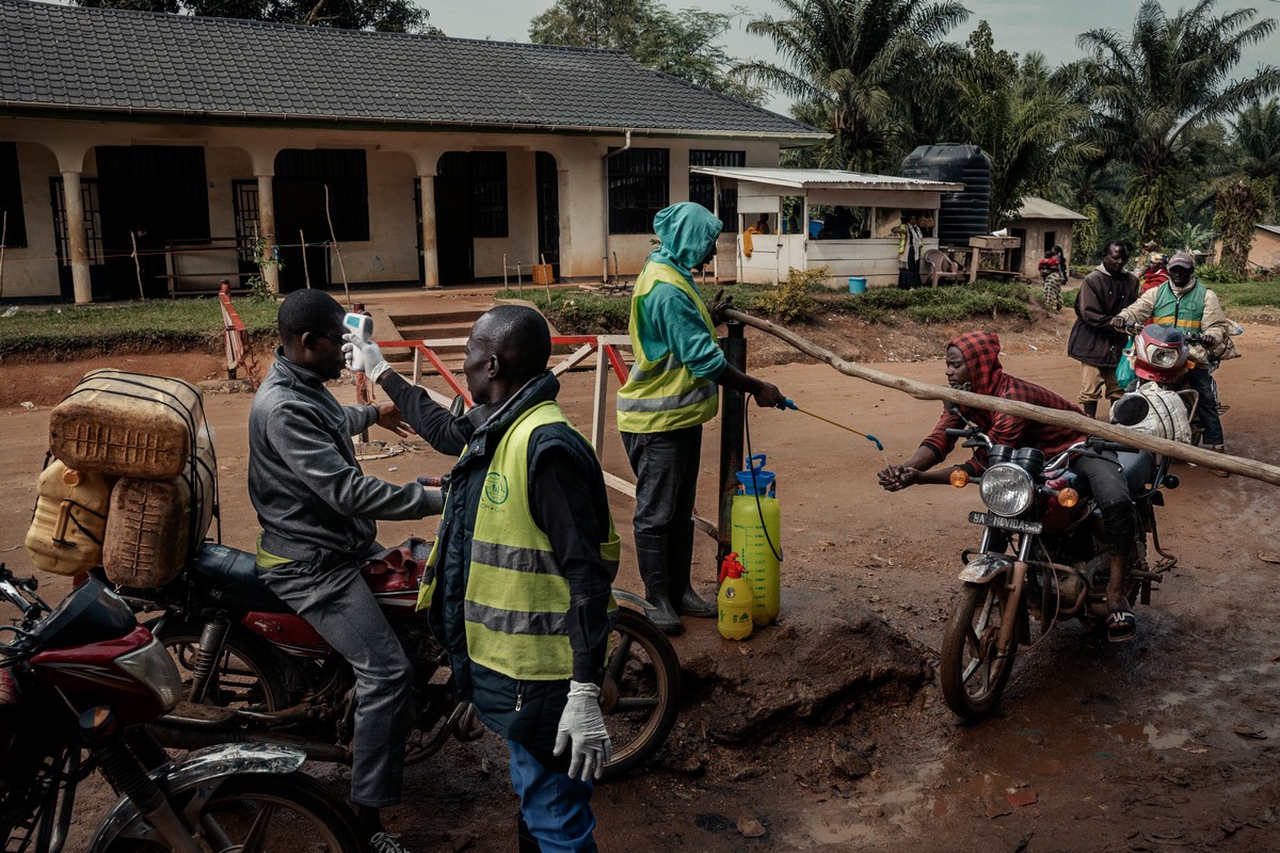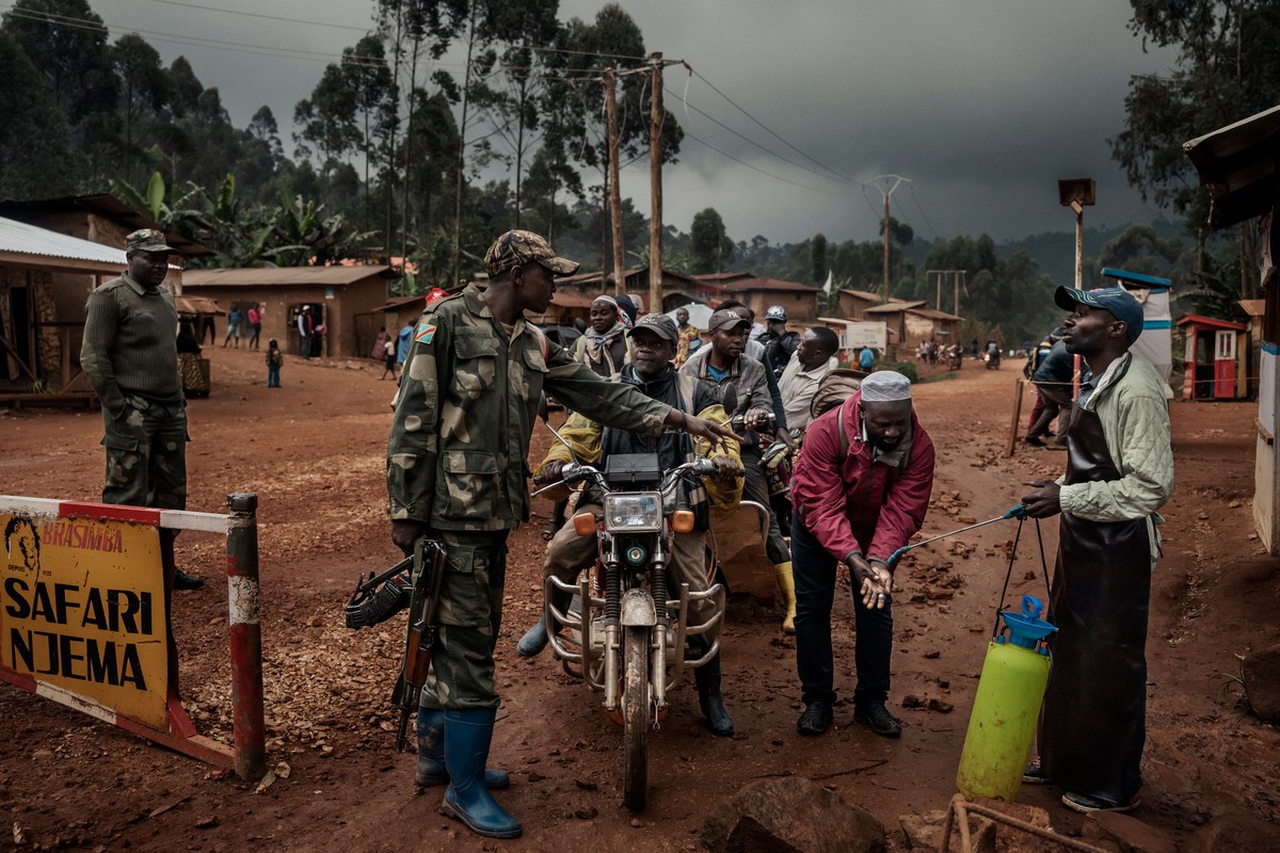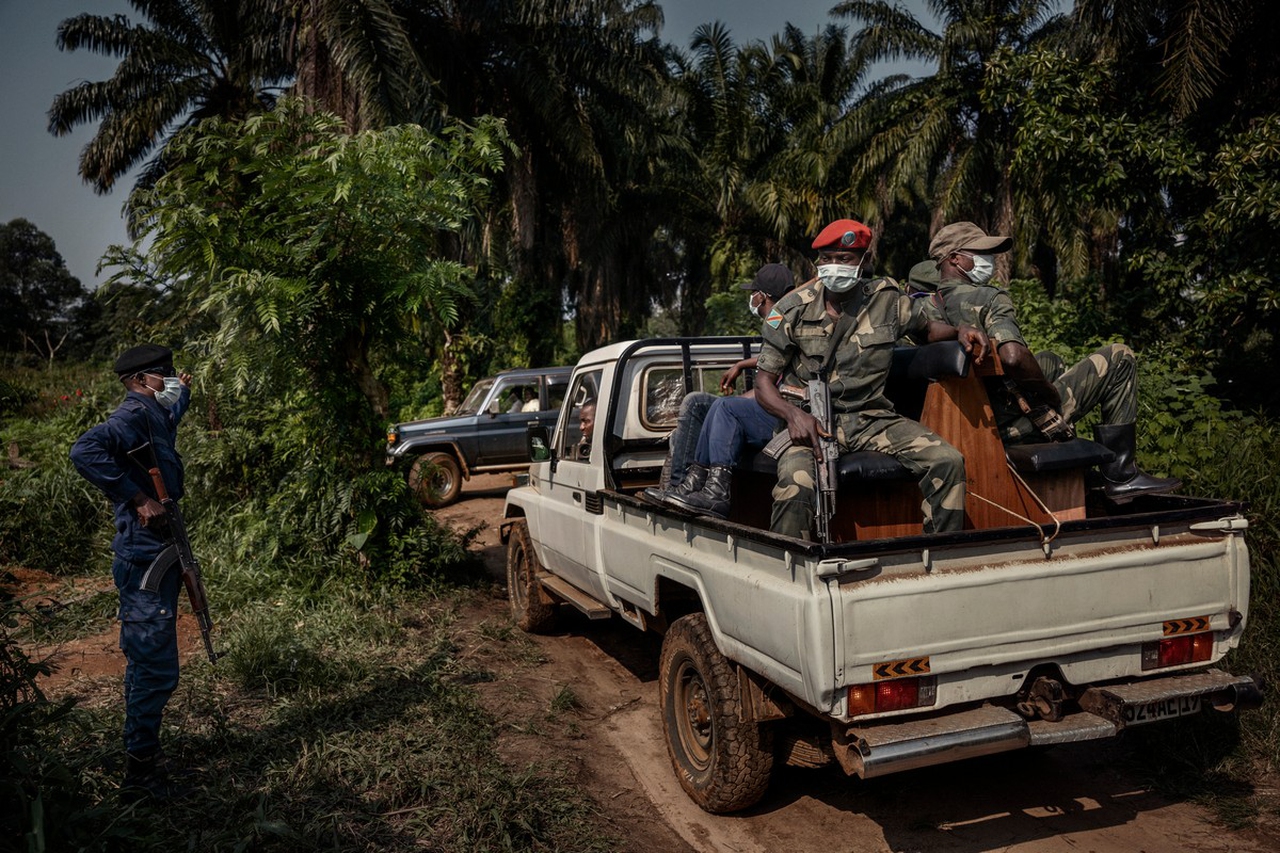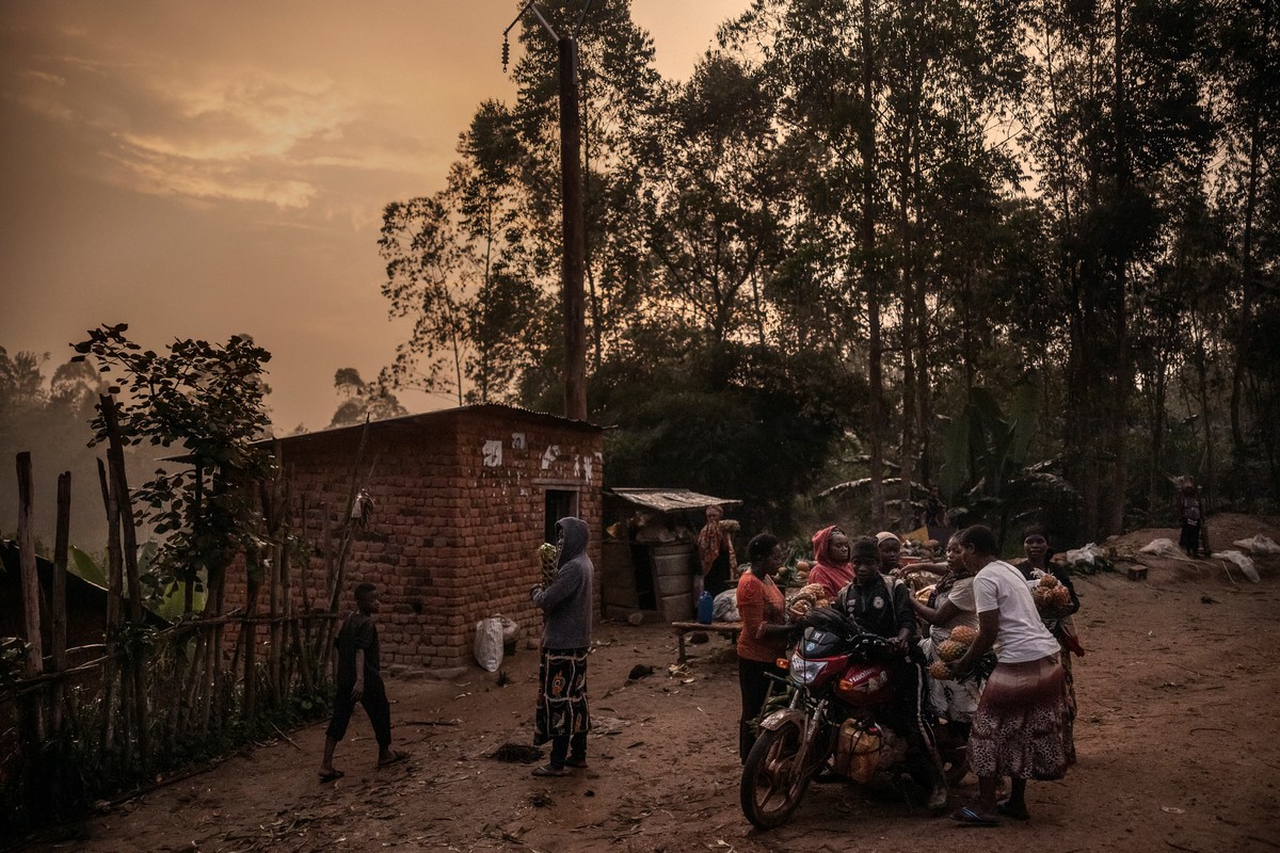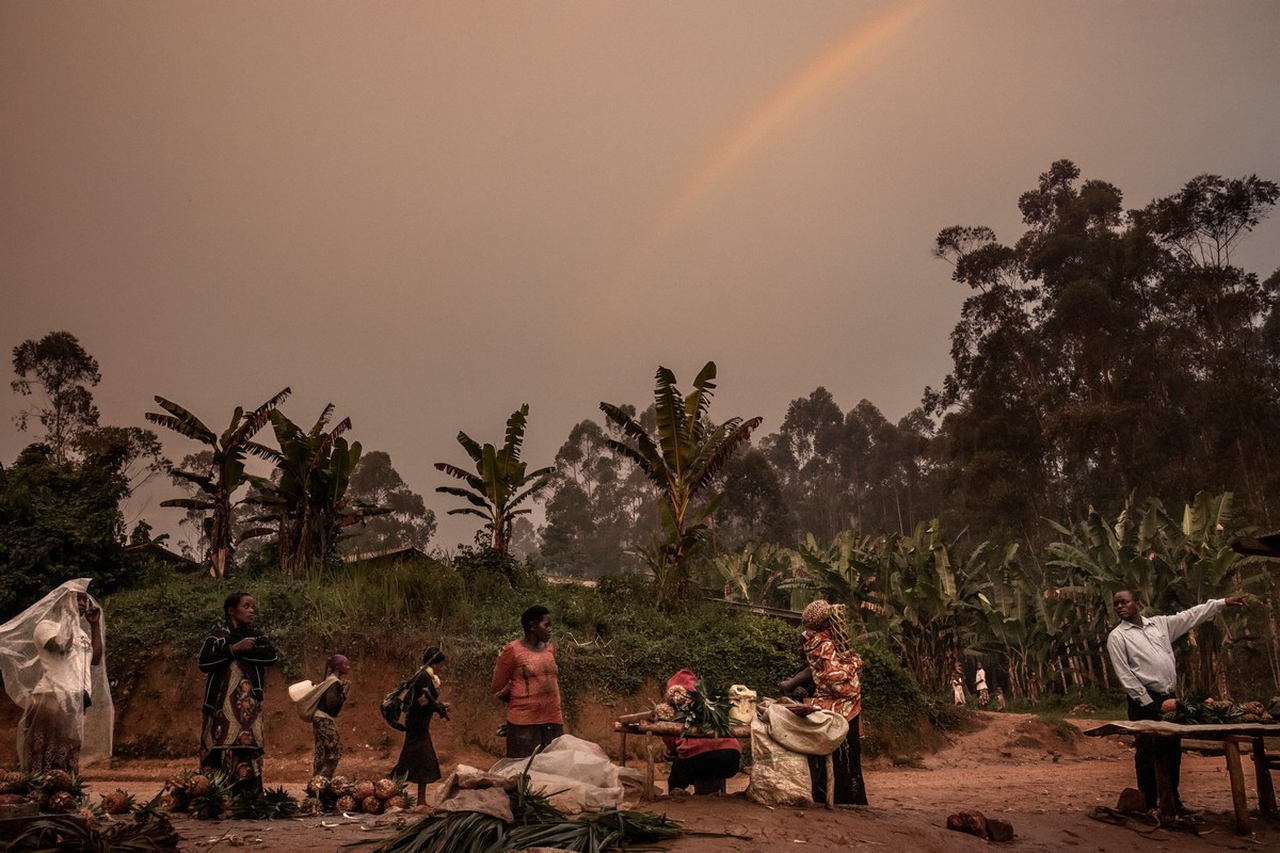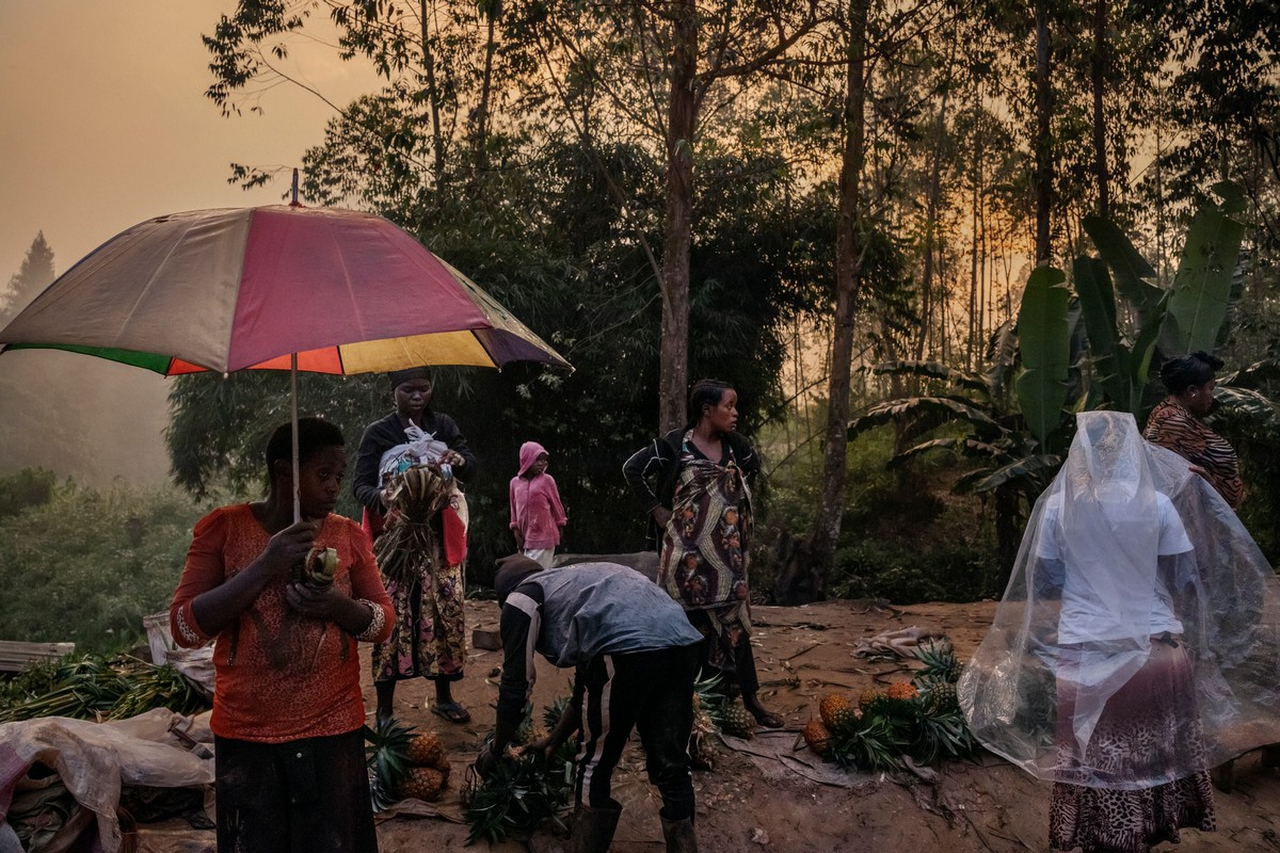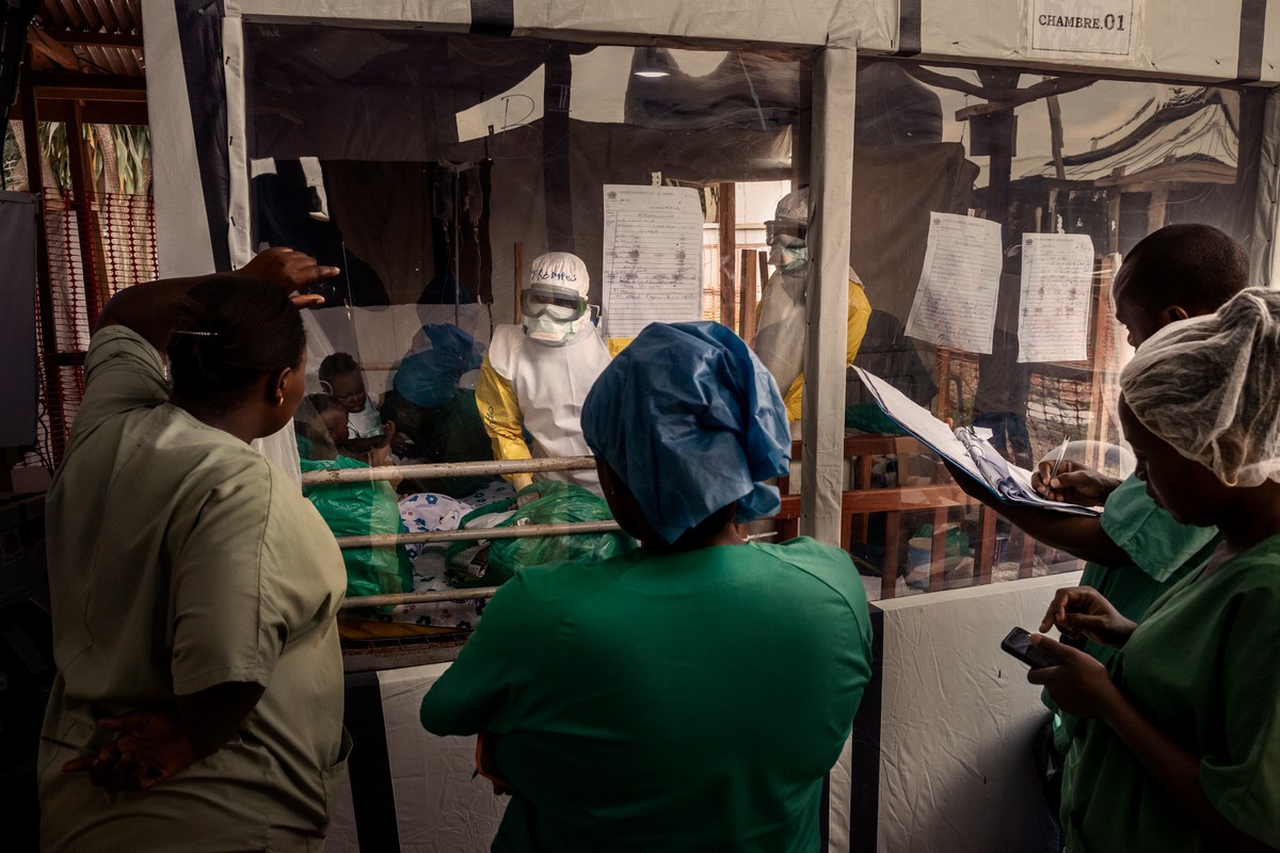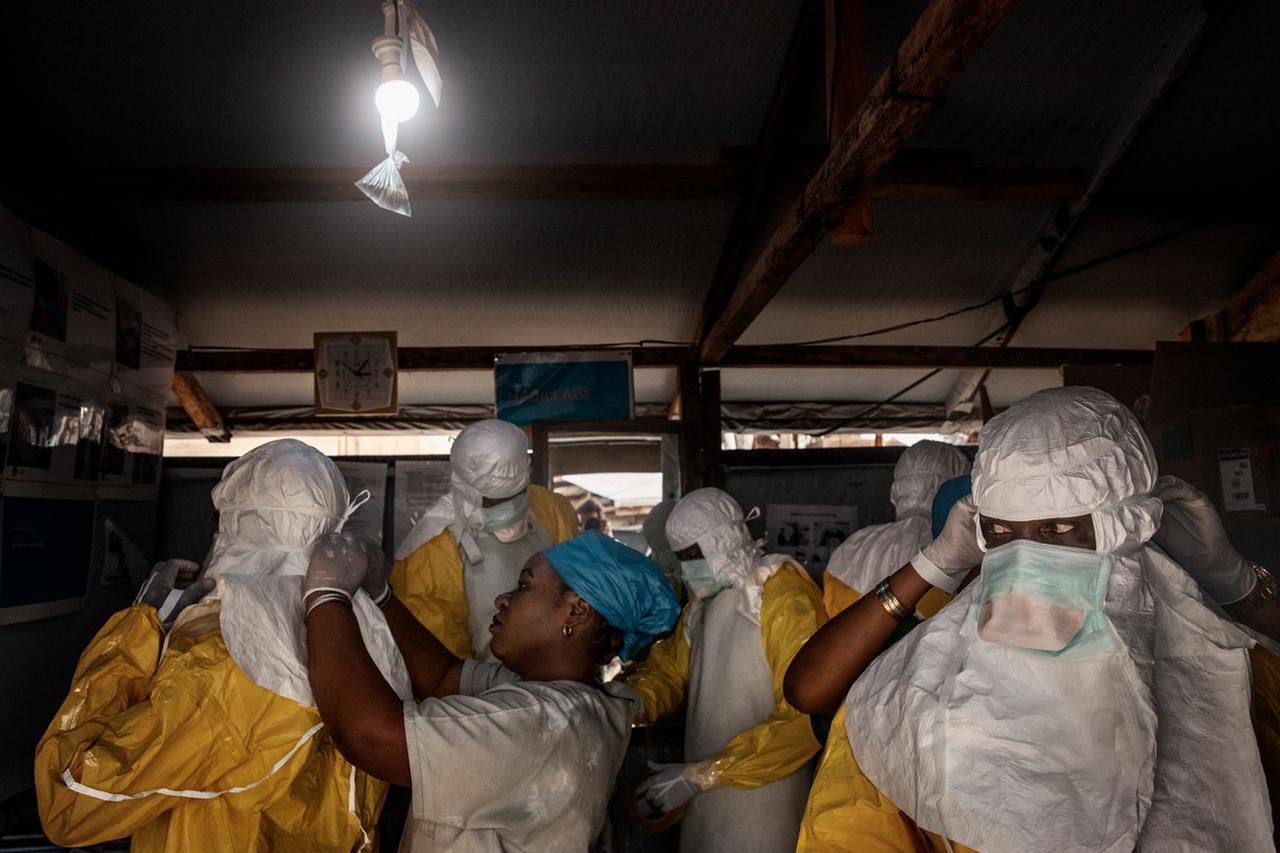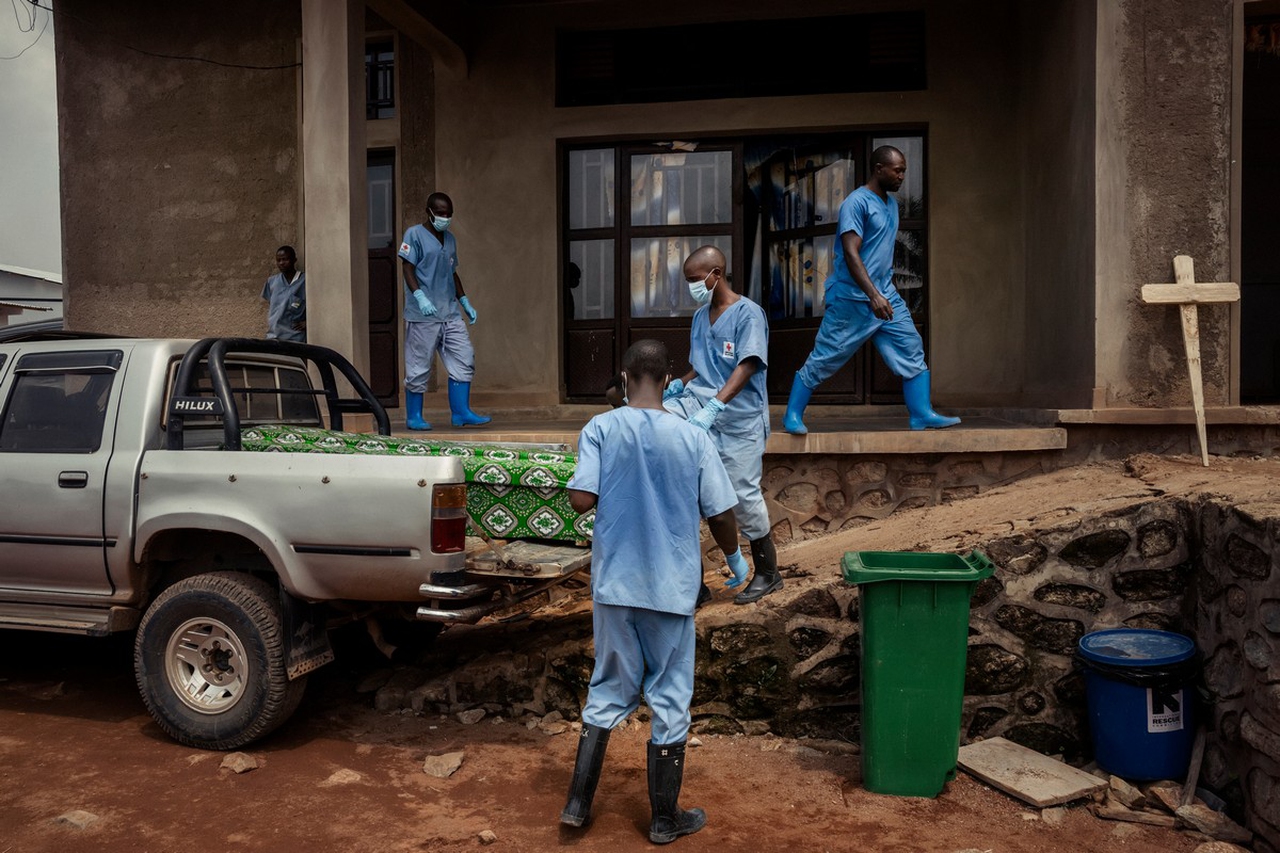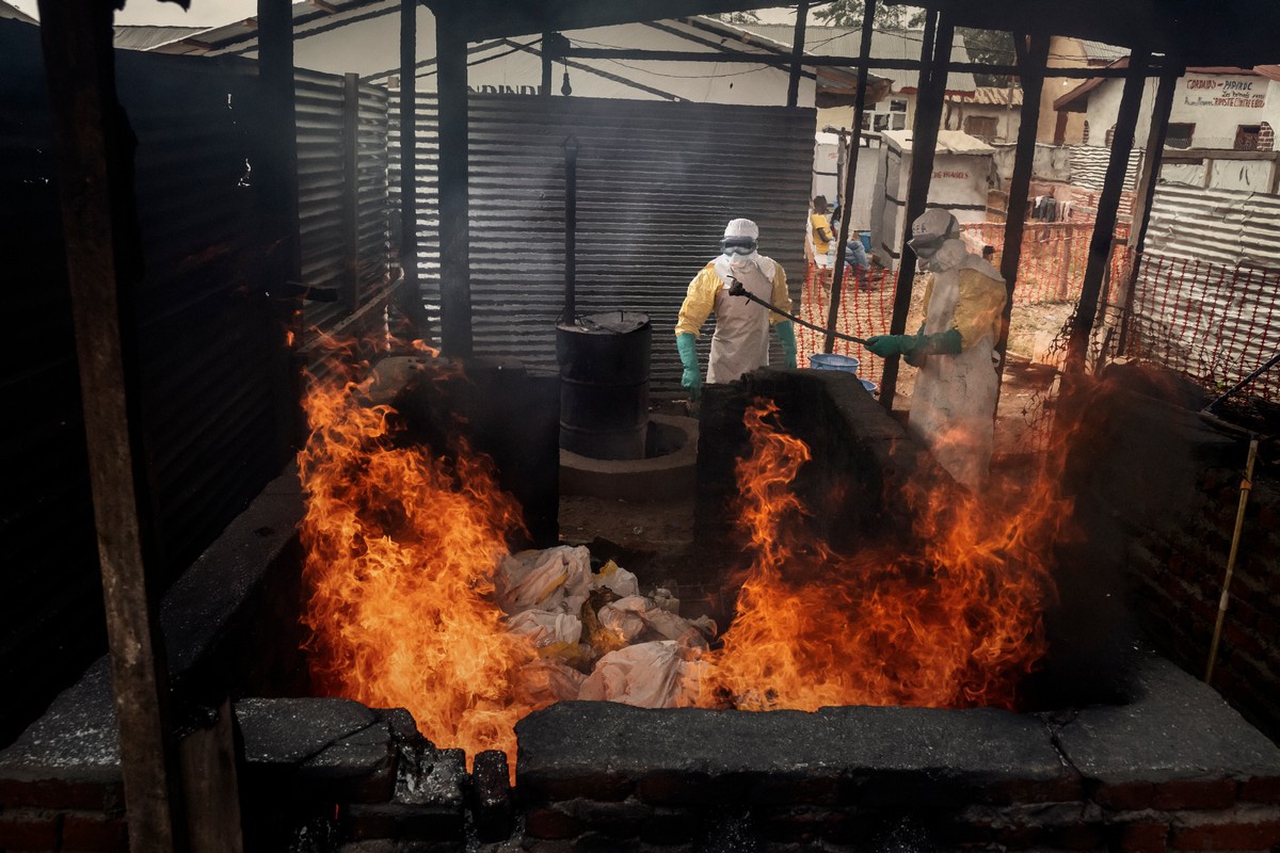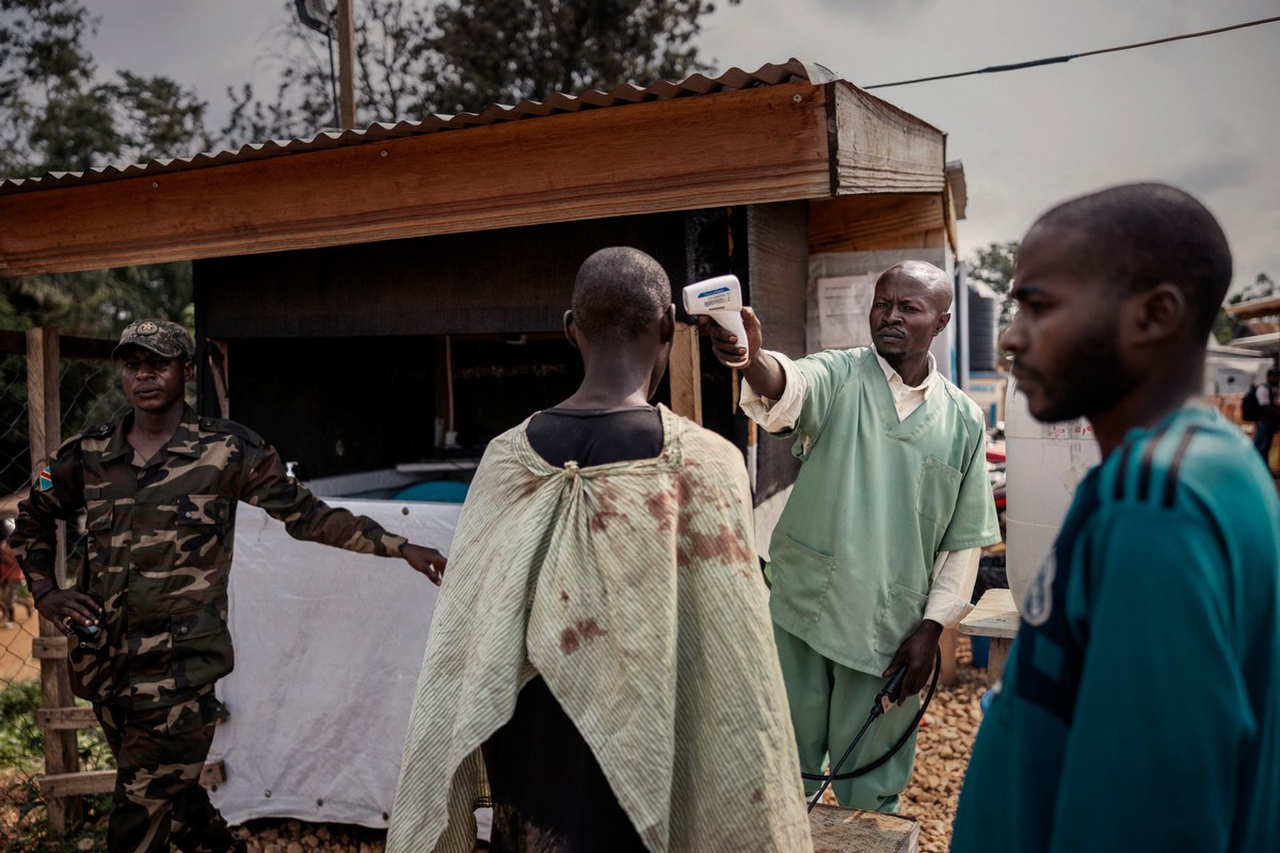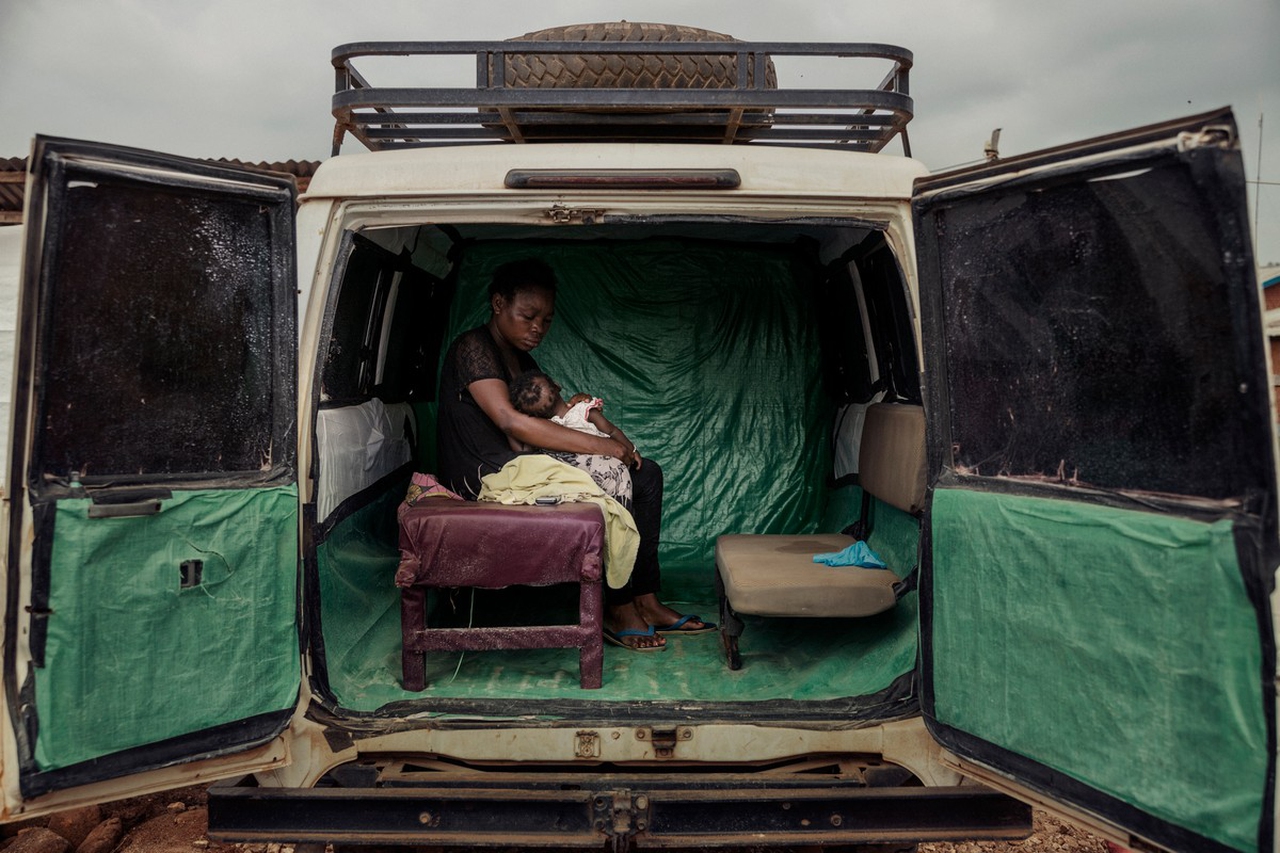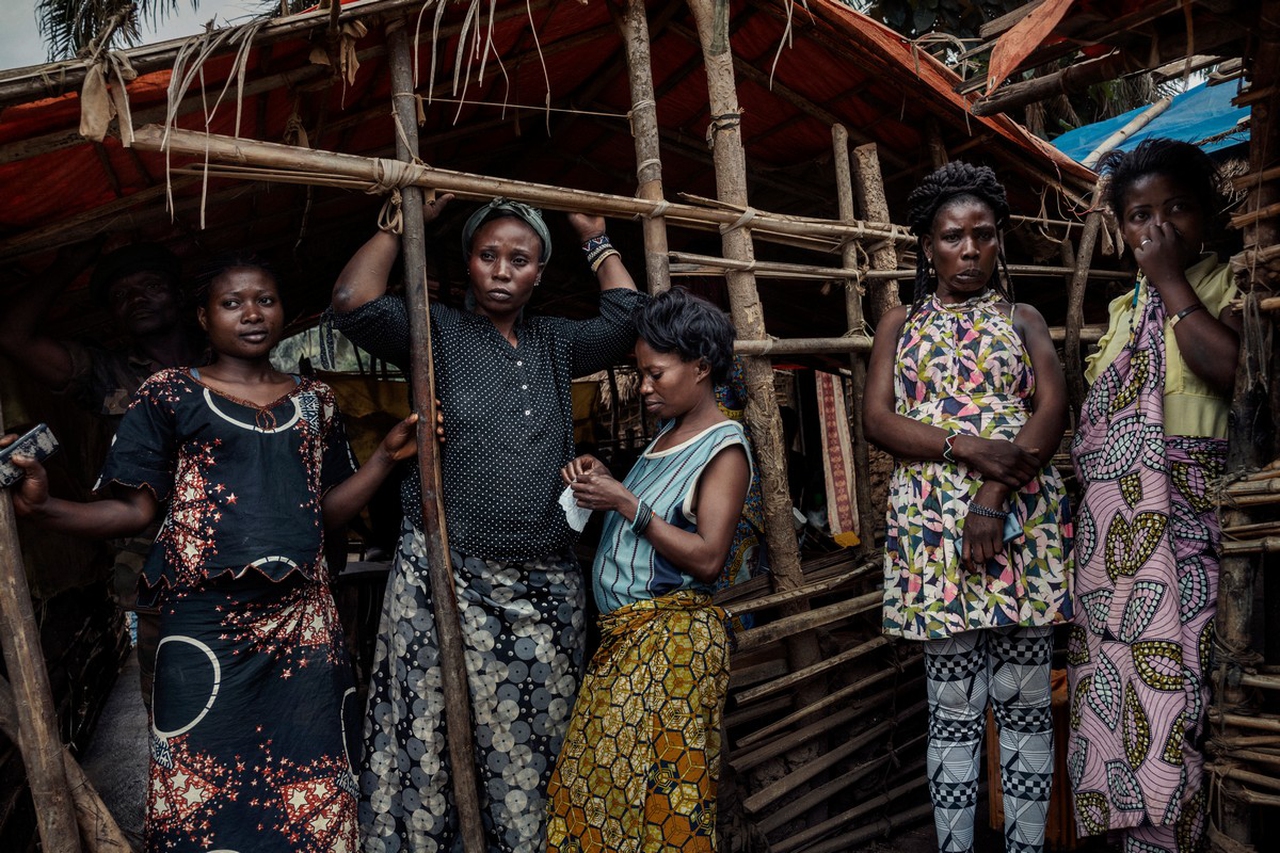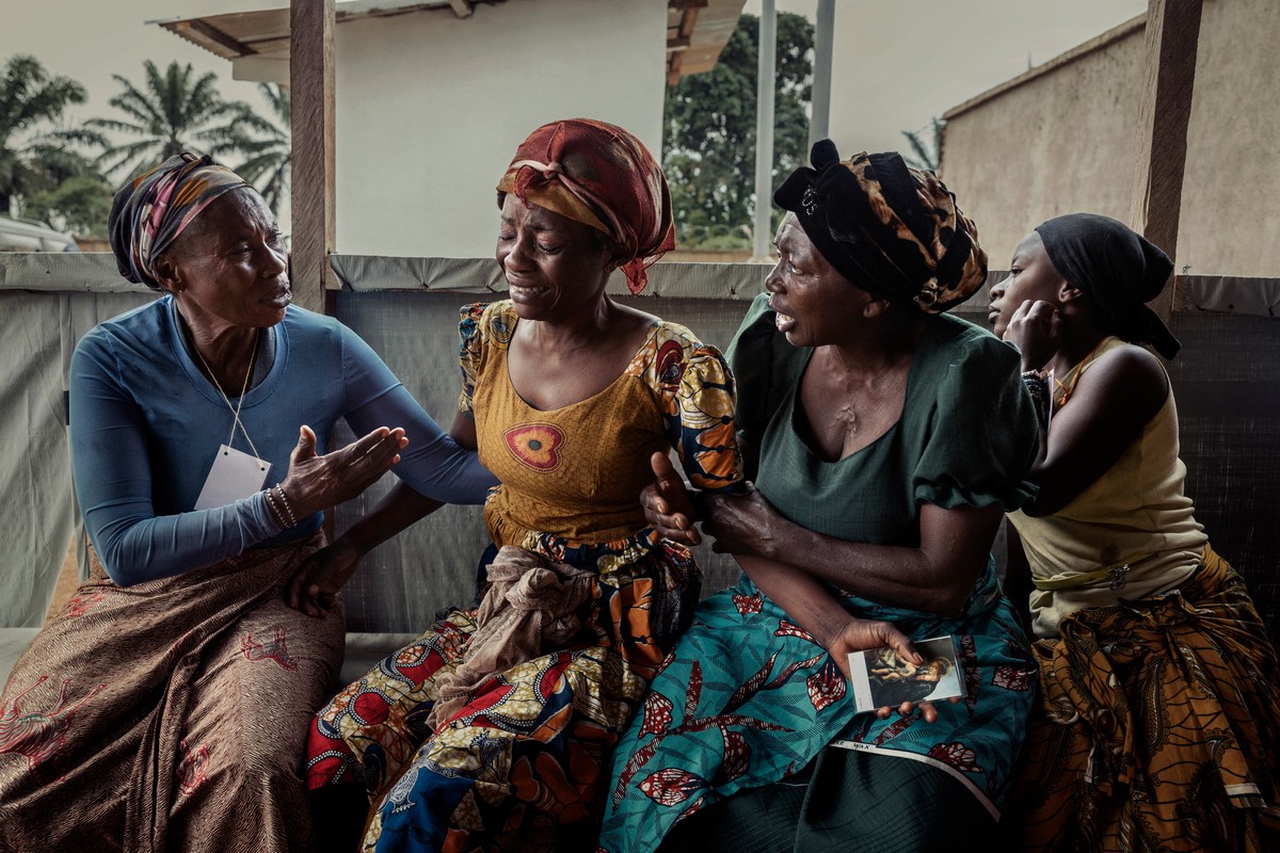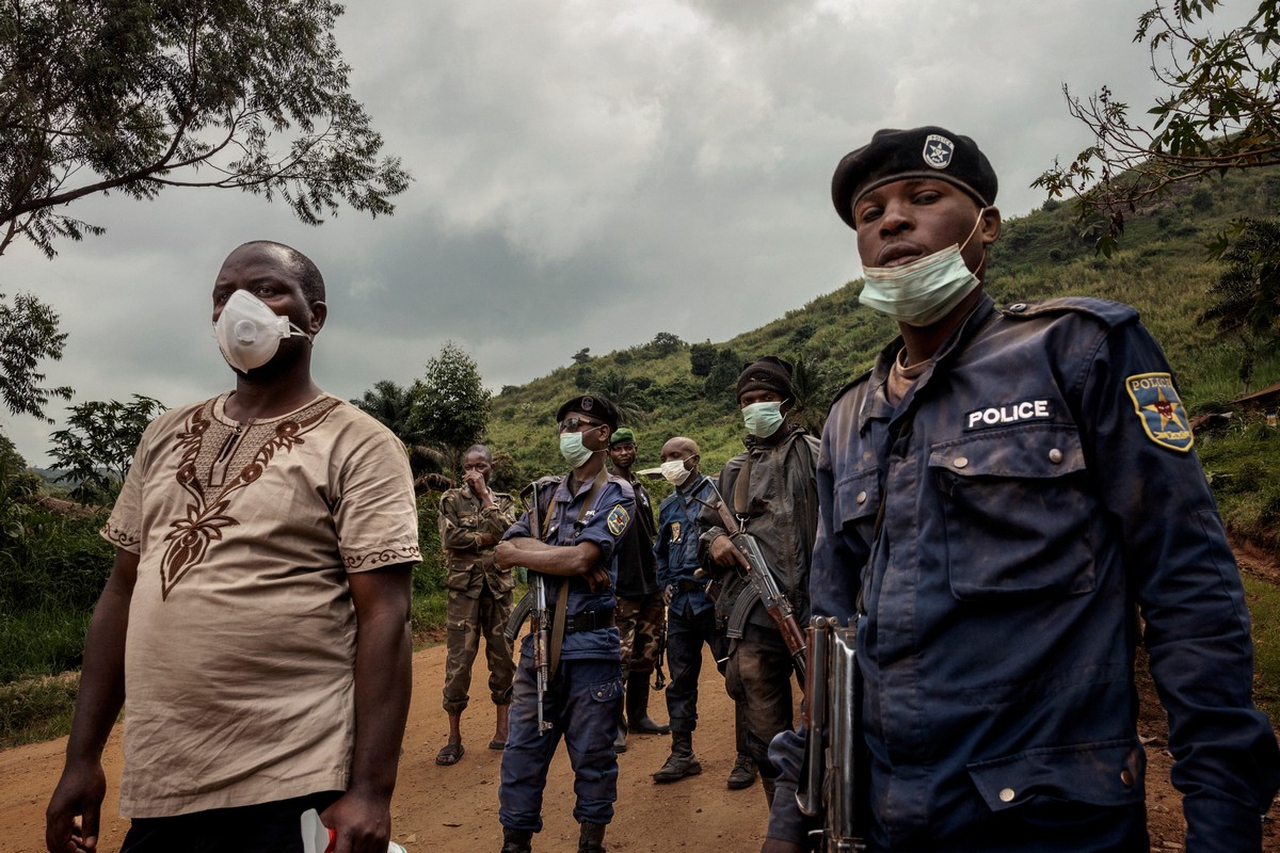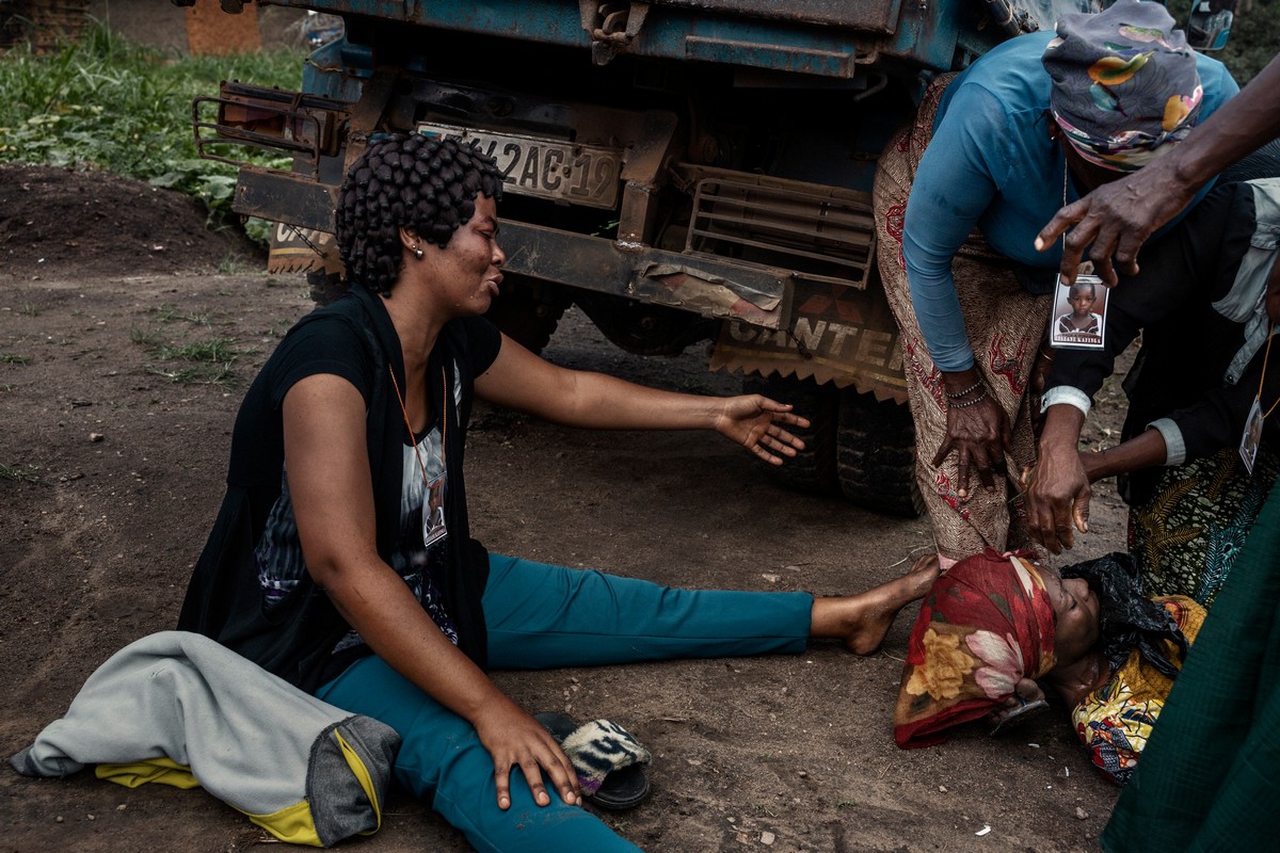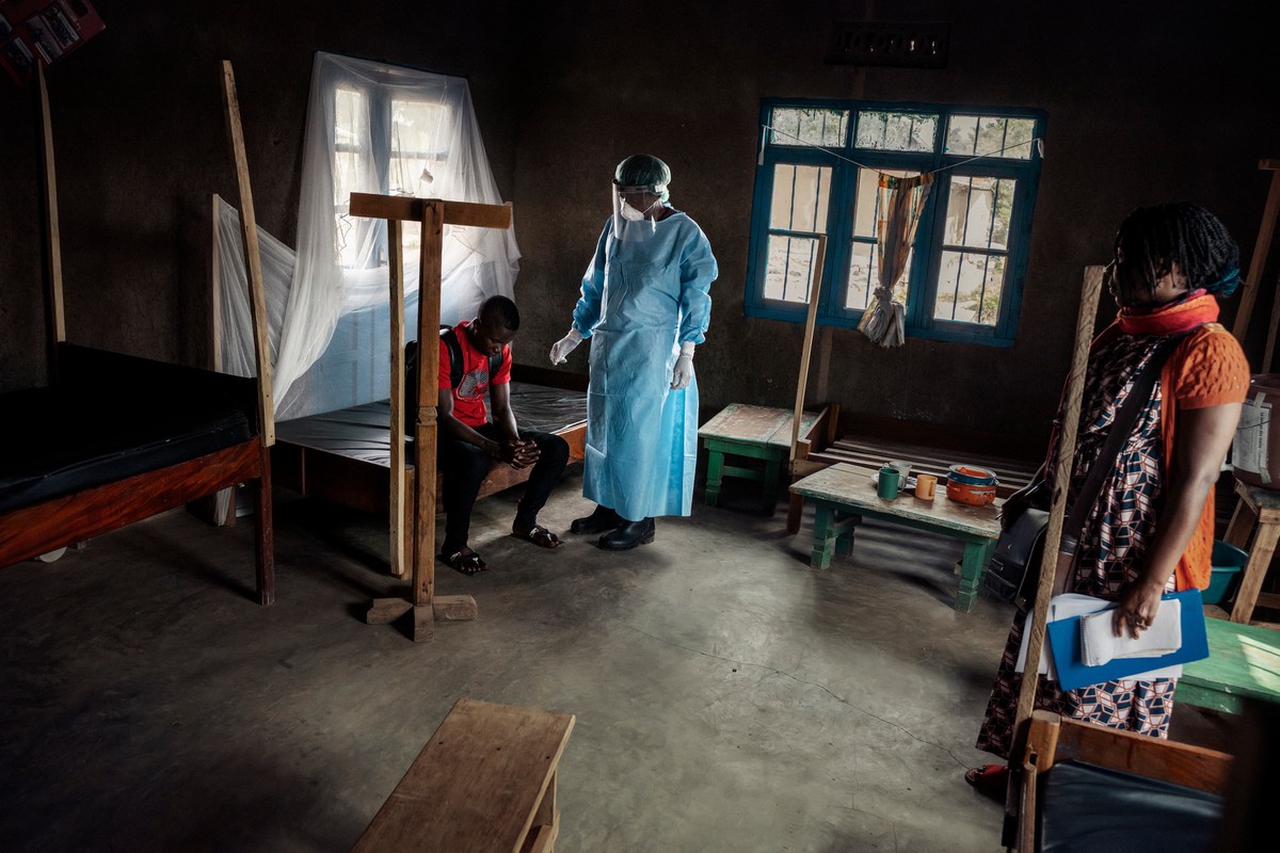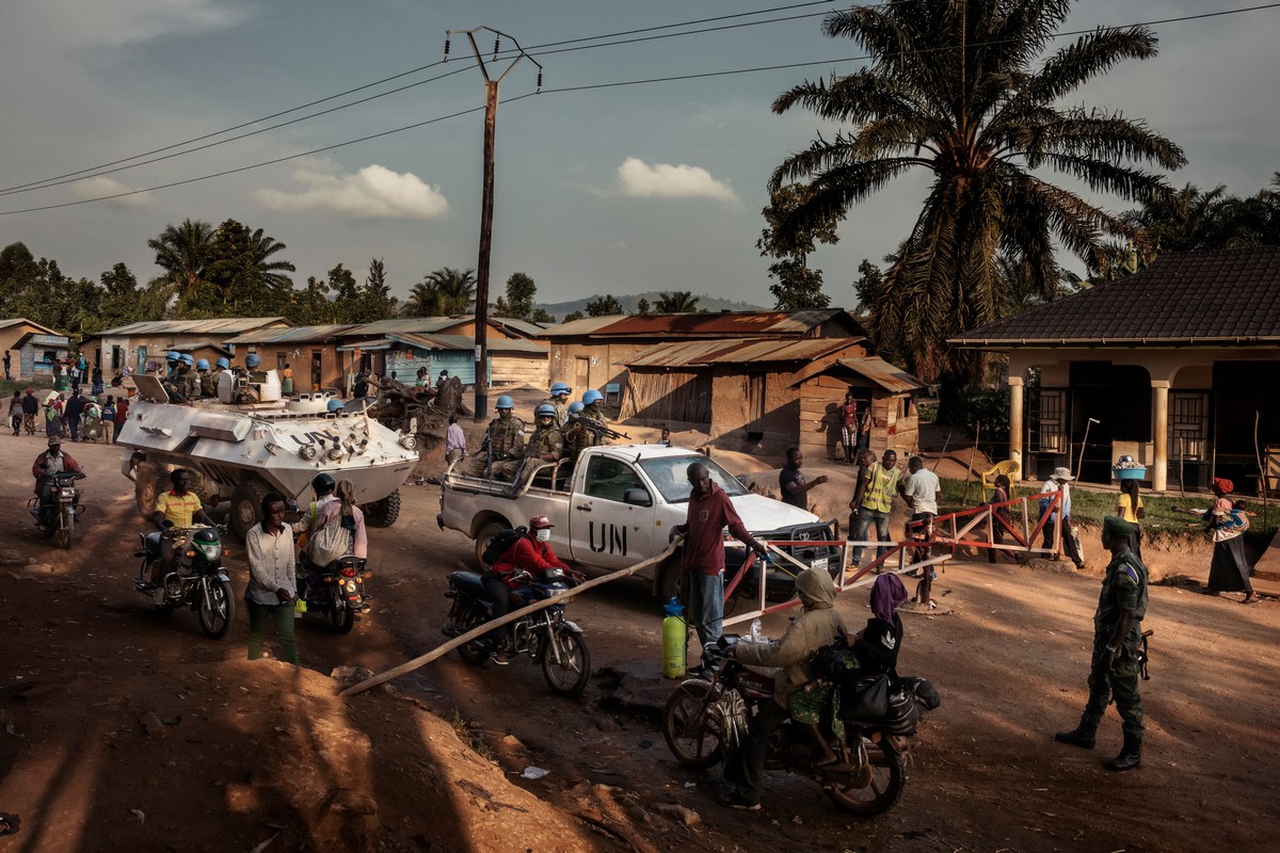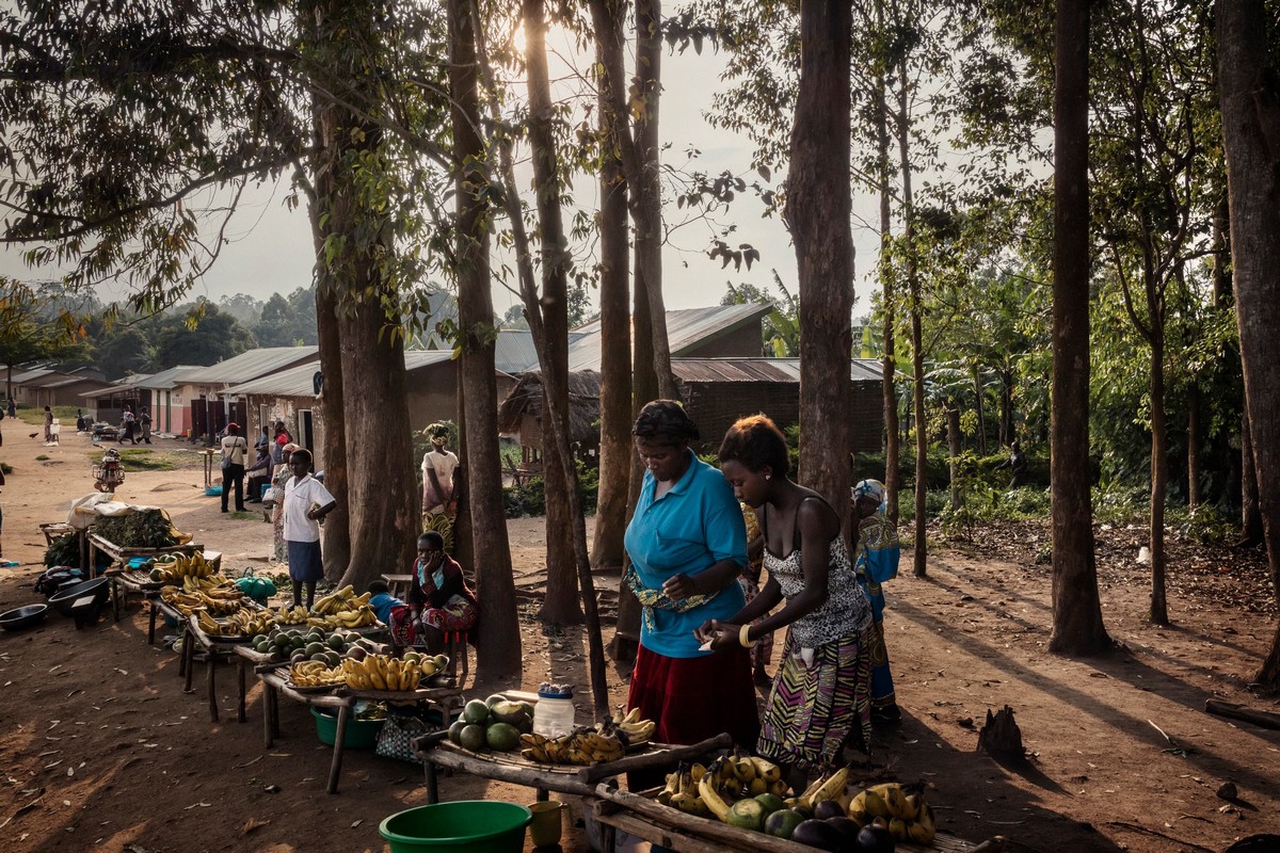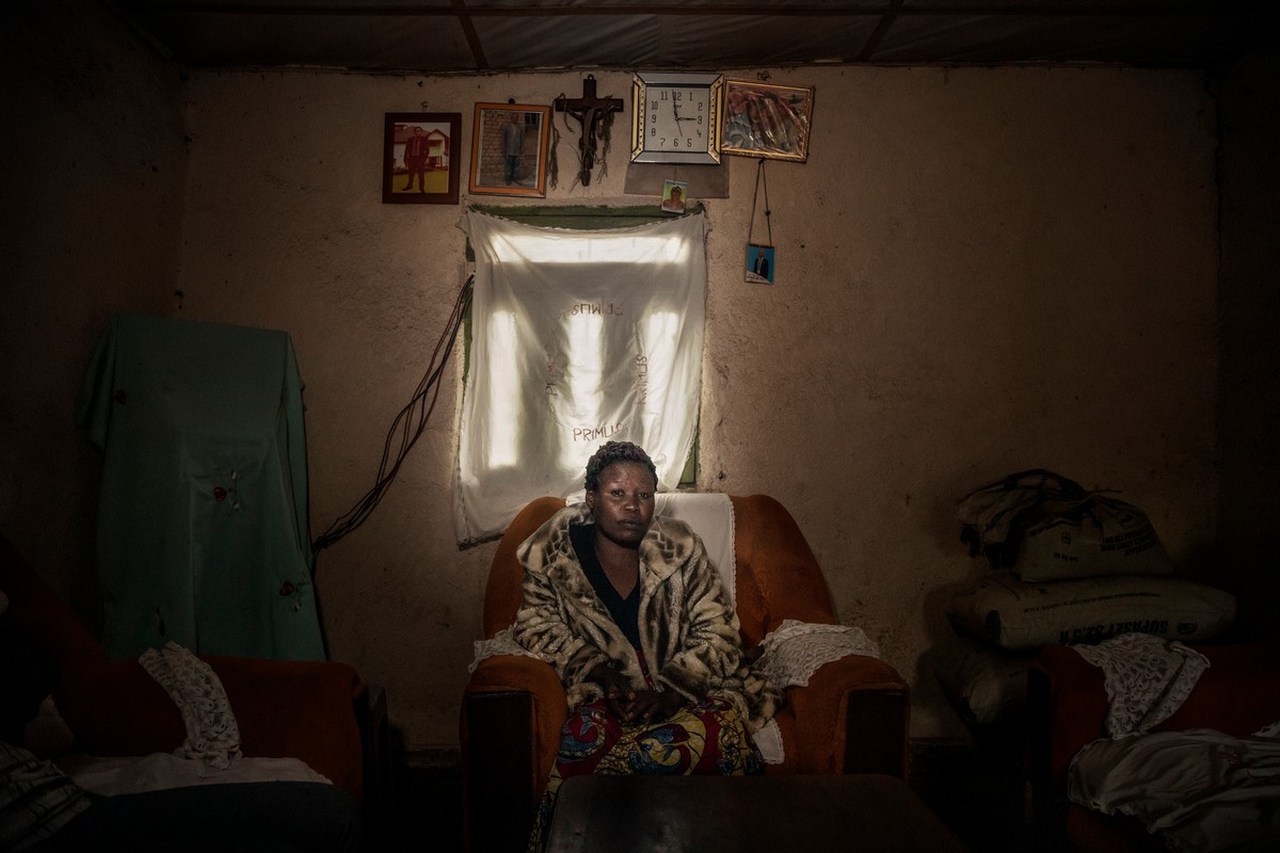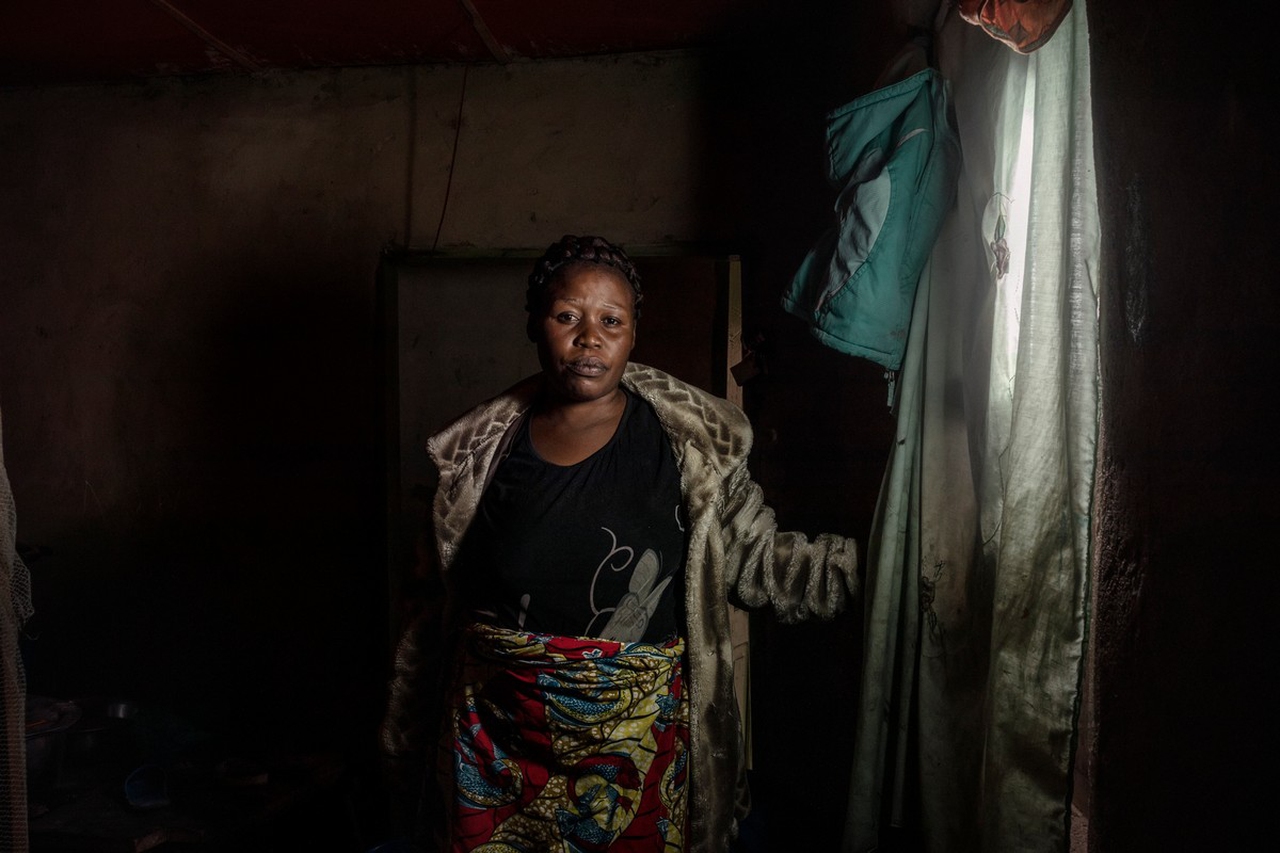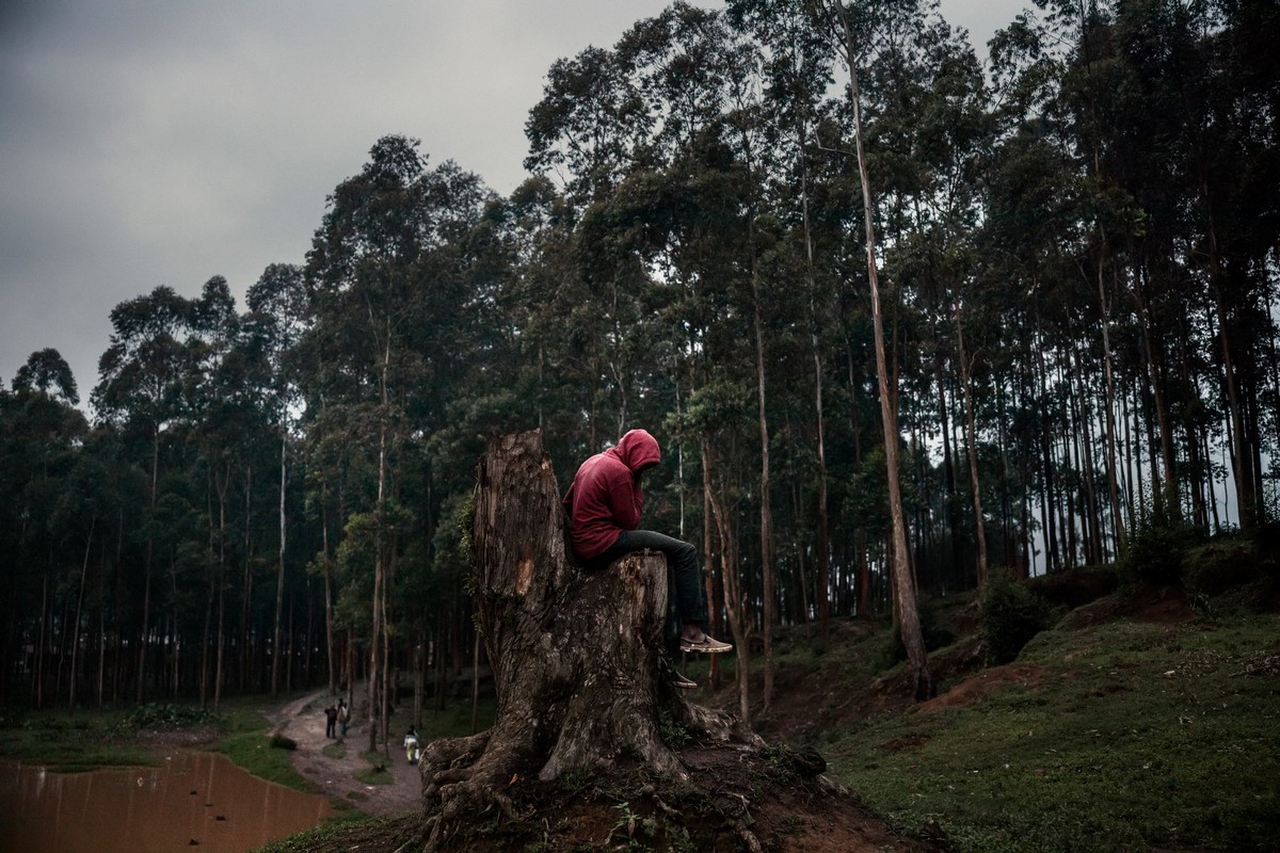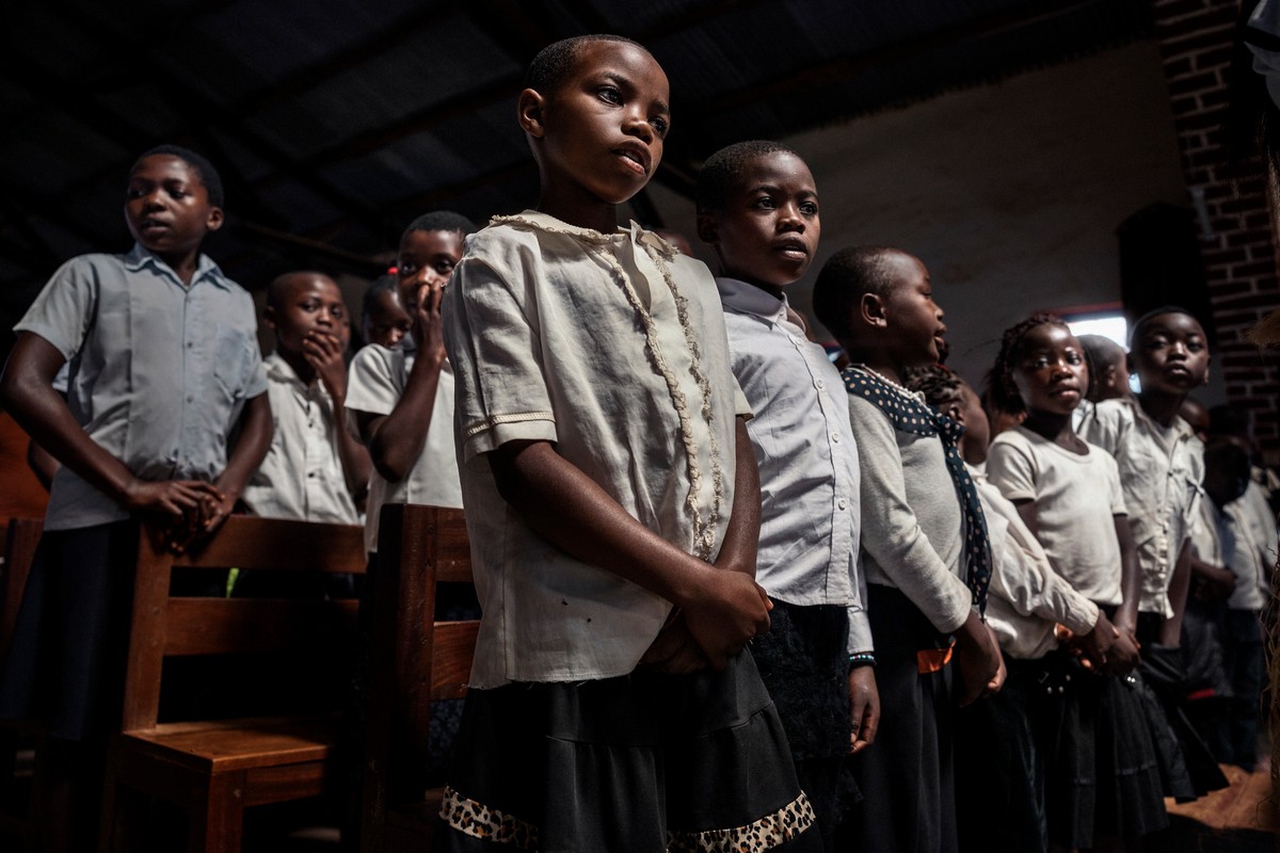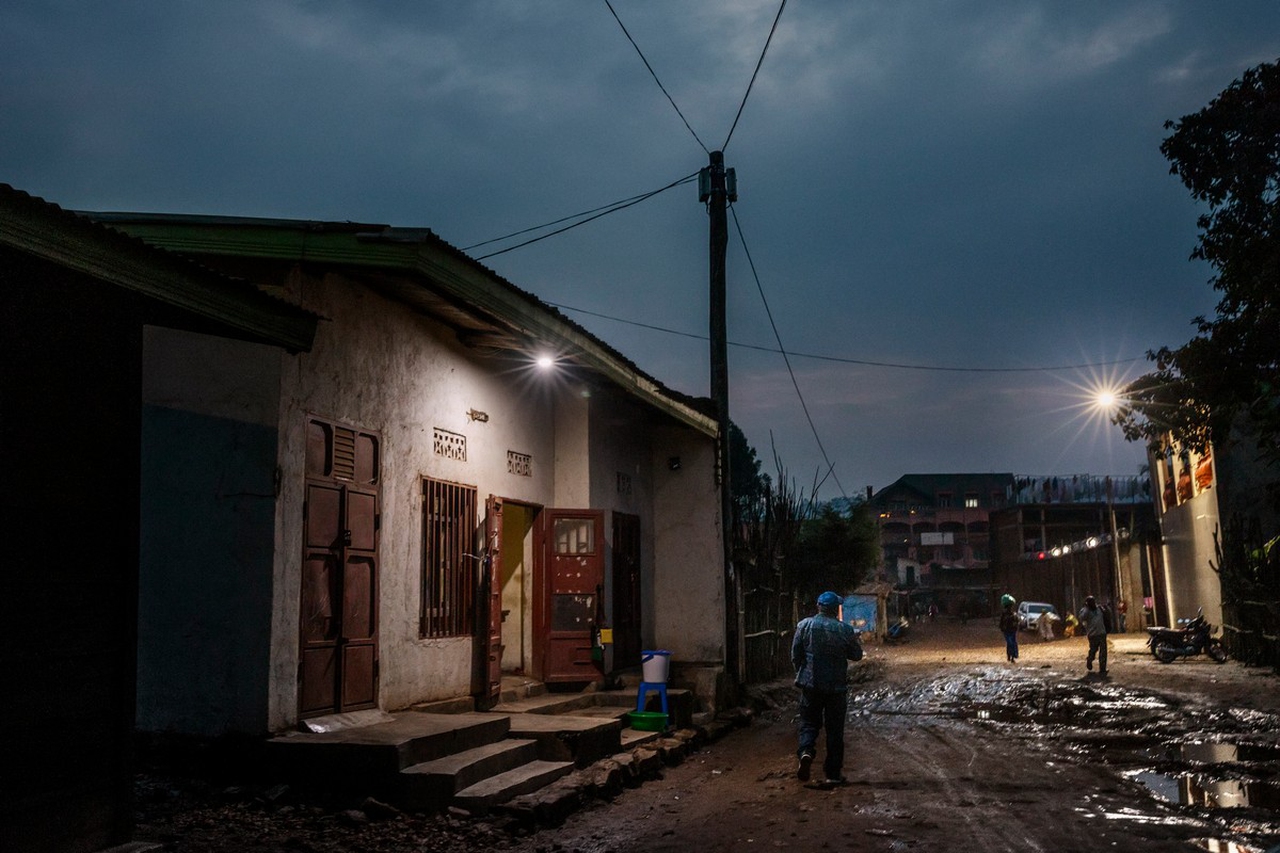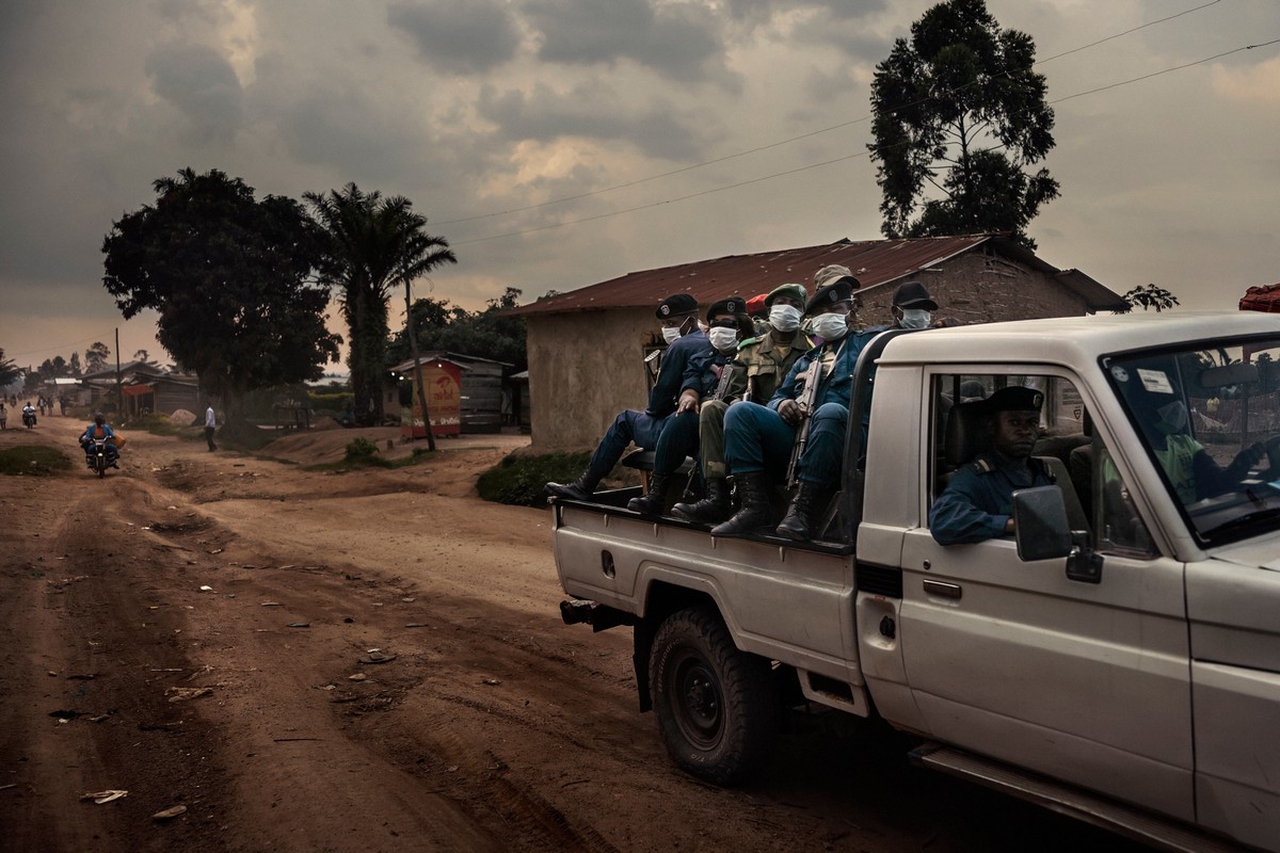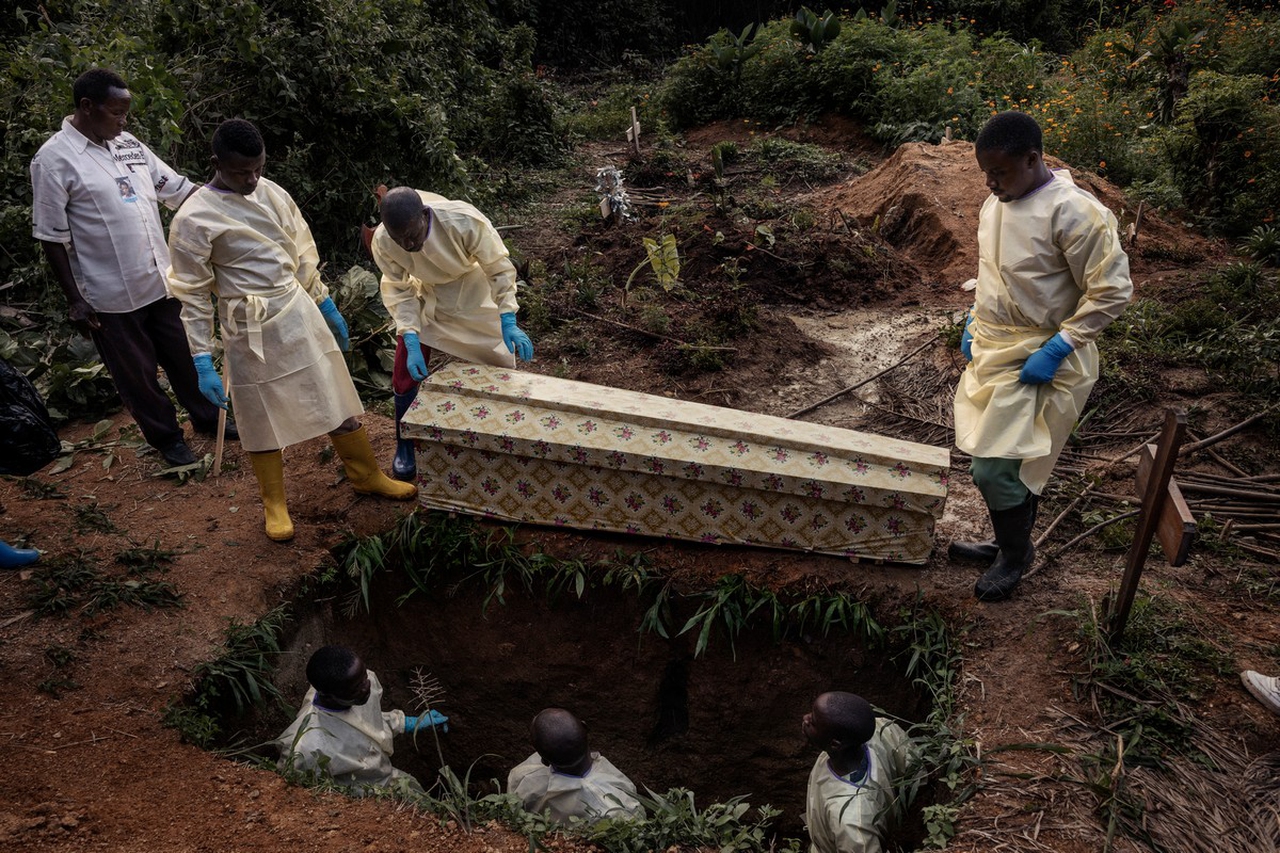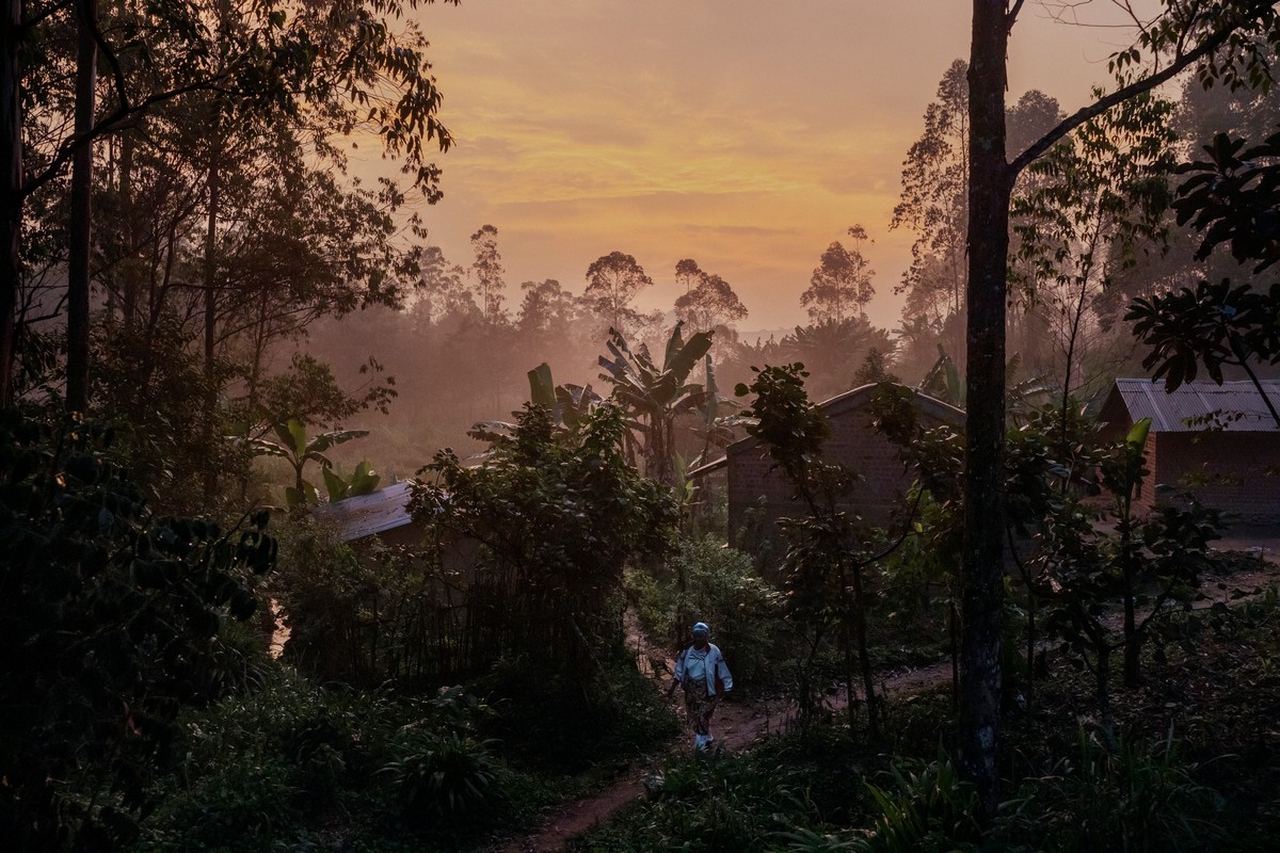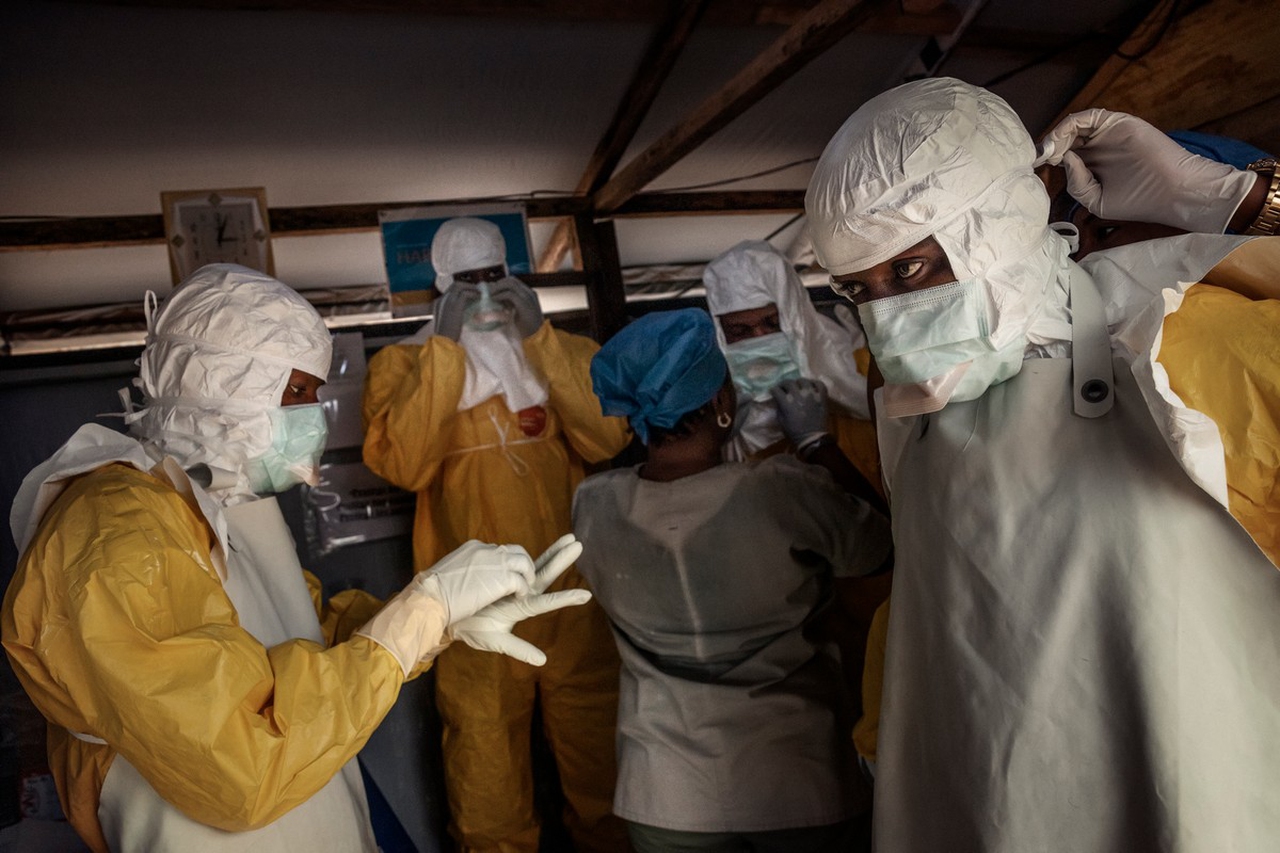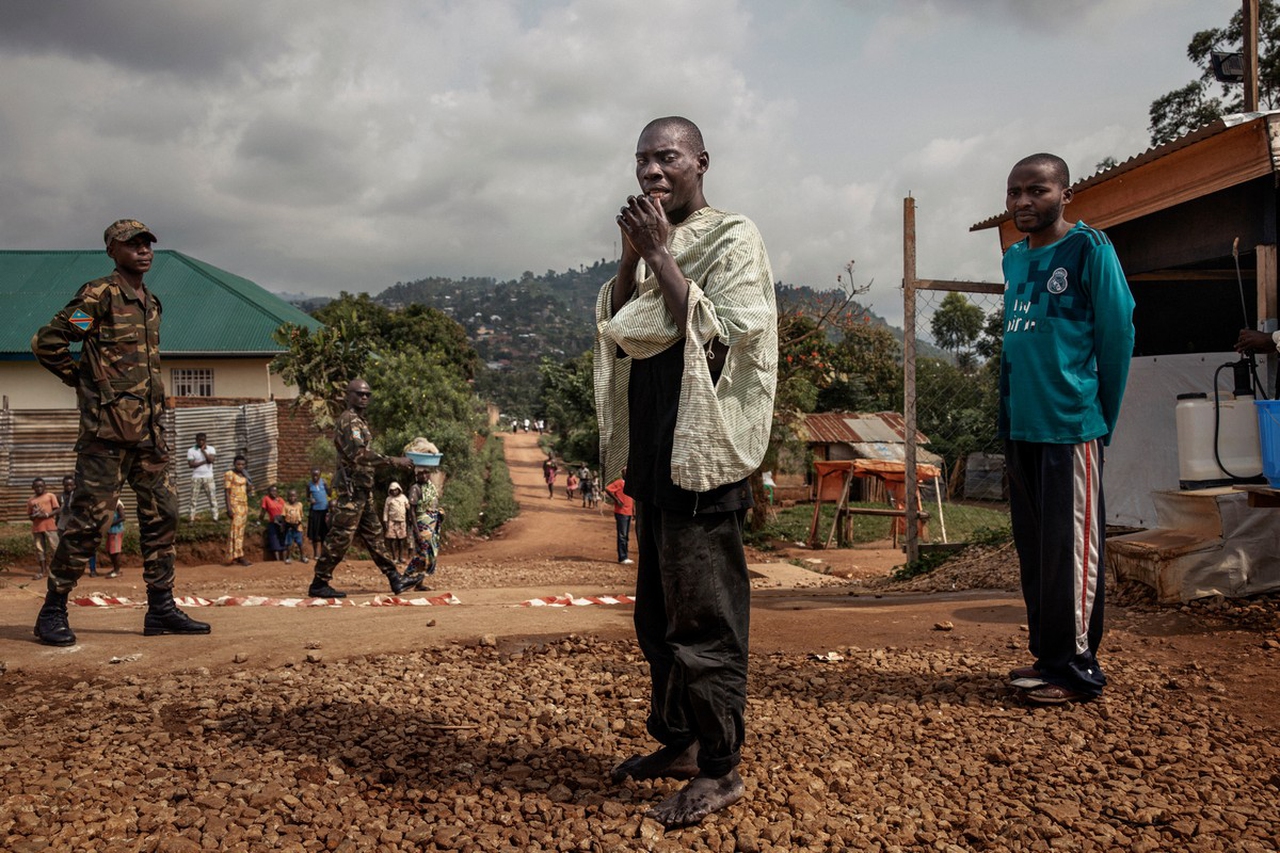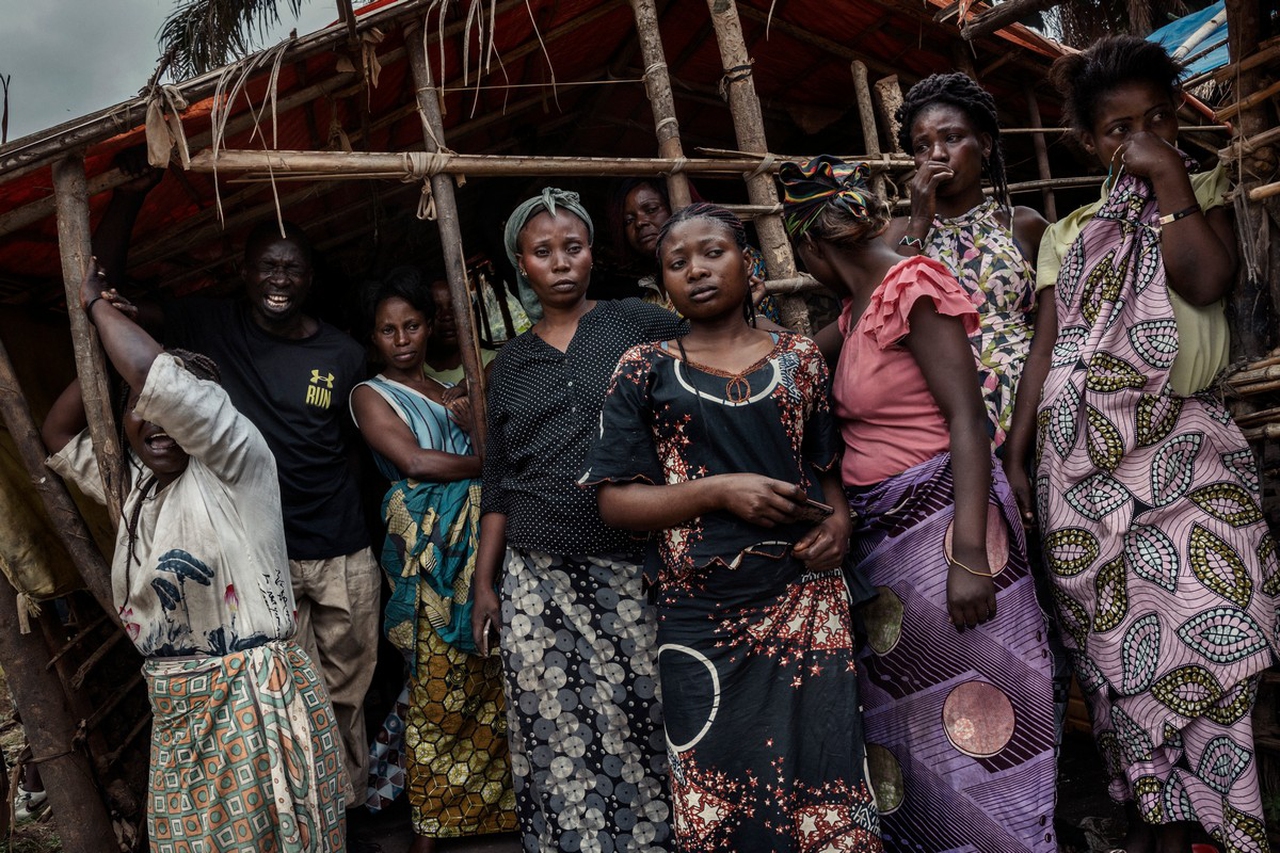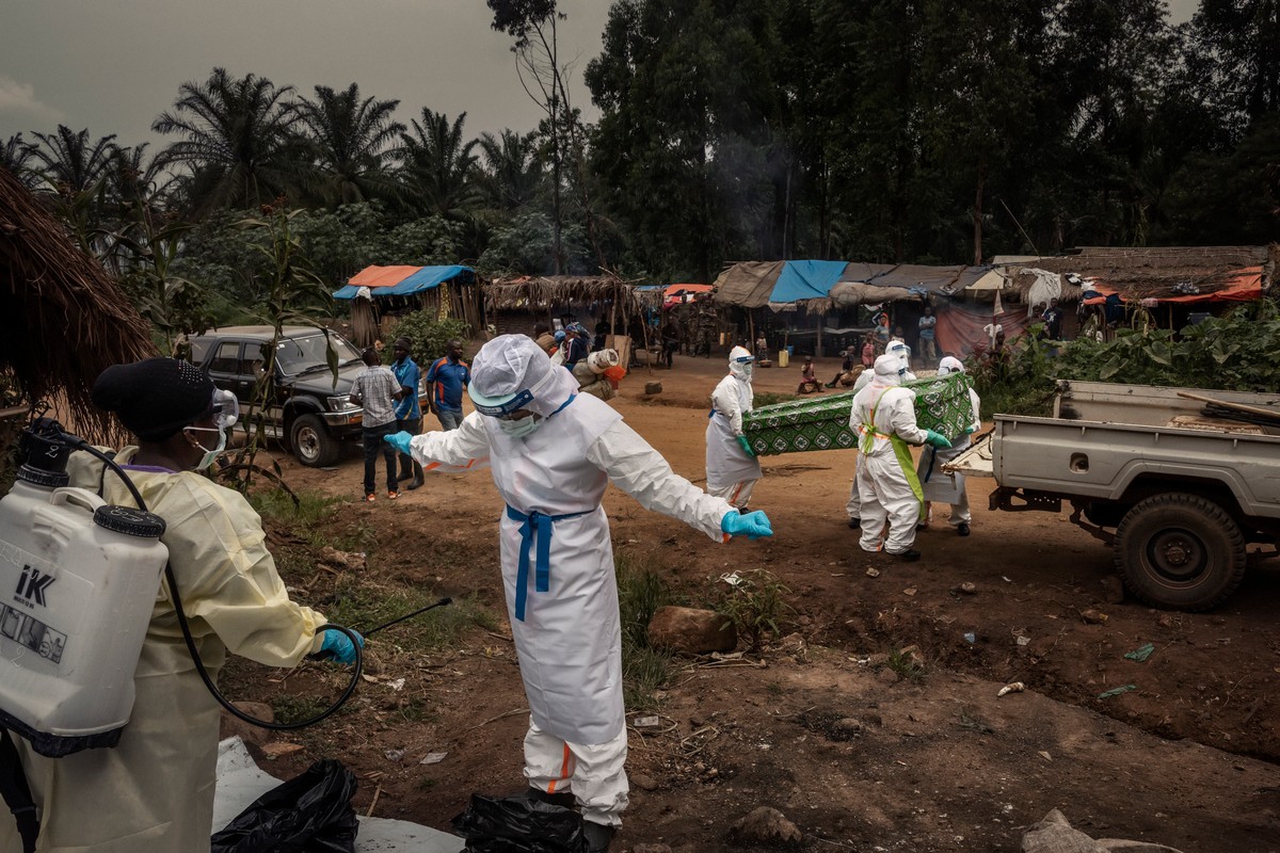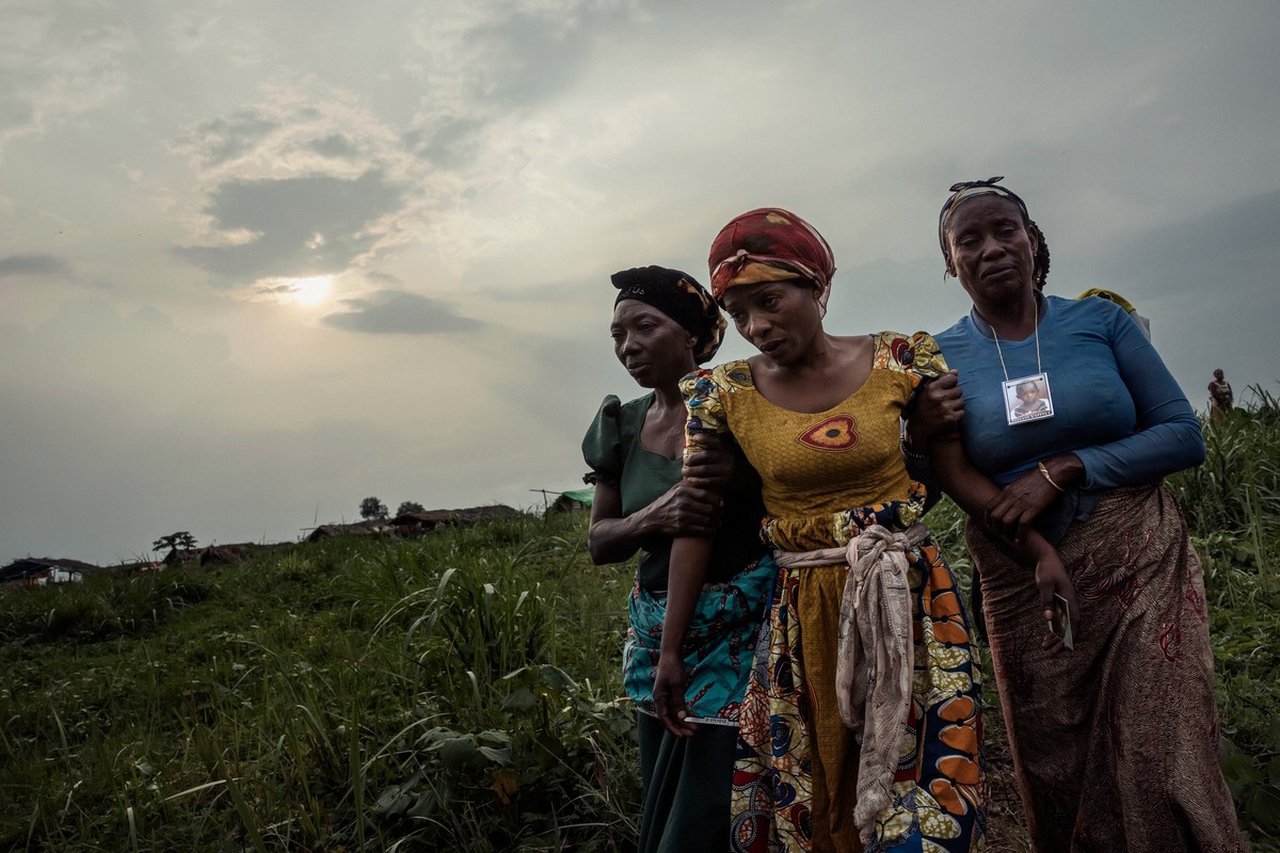 "Up to 15-20 burials may take place in a single day. As soon as we get a call about a death caused by the illness we alert the emergency teams. They collect the body and take it to the morgue, after which it's quickly buried". This account of everyday life in the territories hit by the Ebola virus is by Jeanpaul Kapitula, head of Beni's Civil Protection body. He's sat in a small office where phones are ringing constantly. The names (and ages) of the deceased are recorded on a blackboard with chilling bureaucratic zeal: Michael Manuku (4), Ntasha Masika (11), Irene Kavira (75), Kasereka Kihuka (3).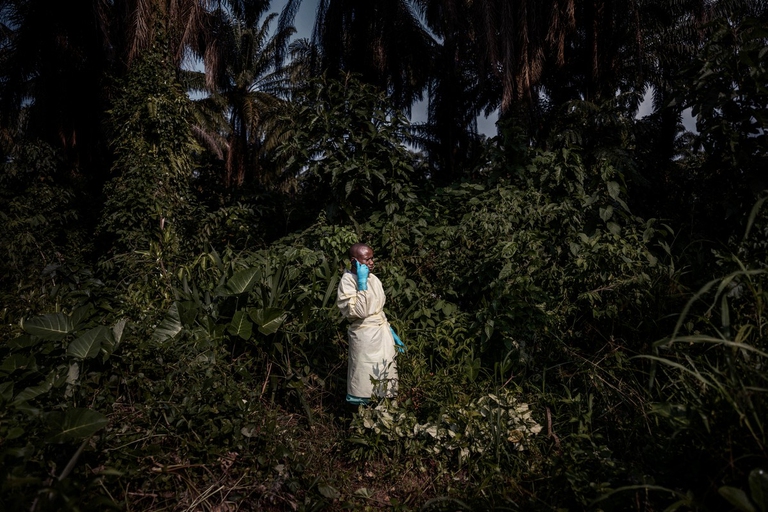 What to know about Ebola: transmission, symptoms and myths
The Ebola virus is transmitted through contact with an infected person's bodily fluids. After an incubation period lasting between two and 21 days, its first symptoms are fever and nausea, then as the disease progresses it leads to diarrhoea, vomiting, internal bleeding, organ collapse and, finally, death.
A study by Nature Communications shows that Ebola epidemics could increase significantly in Africa in a not-too-remote future because of climate change. In the report, researchers claim that because of conflicts and global warming there could be an increase in new viral hotbeds and the worst case scenario estimates these could cover 3.8 million square kilometres by 2070. This thesis is based on a careful analysis through which researchers noted how animal species that carry the virus (fruit bats in particular) will tend to venture closer to human settlements more frequently to look for food. This could exponentially increase the risk of transmission and contagion.
Other kinds of diseases that have also been spreading are conspiracy and distrust. Once again, the Civil Protection head explains what's going on. "Popular beliefs, superstition, political manipulation and social exasperation are pushing more people to become convinced that the illness doesn't actually exist. They believe it's just a strategy developed by occult powers to exterminate the Congolese people. Communities have started to show hostile behaviour towards organisations working to stop the epidemic. Some doctors have been killed, and several clinics have been set on fire. The denial of the virus leads people not to adopt precautionary measures, with the obvious consequence that this stops the chain of contagion from coming to an end".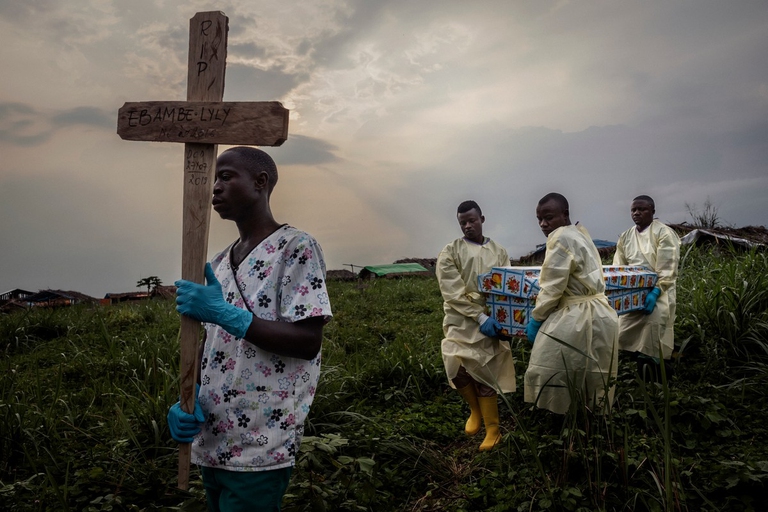 A phone call interrupts Kapitula: in Paida, a neighbourhood in the northern fringes of the city, Ebola has caused another death. First responders and medical personnel get ready, load the coffin and plastic body-bags onto the pickup truck and head towards the red zone escorted by a military convoy.
Kambale Mandefu, a young man like many others
We reach a hill upon which we find the small house where Kambale Mandefu, 21, had been living before facing his last few days infected by the illness. While soldiers set a perimeter around the building and medics collect the body and sterilise the house, people gather around to observe the delicate operation. Some women find an outlet for their desperation by crying, while the men look on in complete silence, overcome by a sense of paralysing resignation.
The young man's body is sealed in a plastic cover: in the heart of the Ebola epidemic, no concessions are made to mourners. Relatives and loved ones aren't allowed one last look or one last goodbye to the deceased. The sack is placed inside another sheet and then into the coffin, which is nailed shut and immediately taken to the morgue. Here, another funeral is being held. The deceased is Liliane Ebambe, a three-year-old girl.
The Ebola epidemic in the Democratic Republic of Congo "boasts" two horrific records. It's the first time an Ebola epidemic has occurred during wartime, and it has caused the highest rate of infection of children. According to Unicef data, 30 per cent of victims are minors. Of the 850 children who have been infected, over 600 have lost their lives. In order to really understand the tragedy behind these figures, we head to the treatment centre for people who have contracted the virus. Doctors and nurses here work tirelessly against the clock in an agonising fight to save human lives.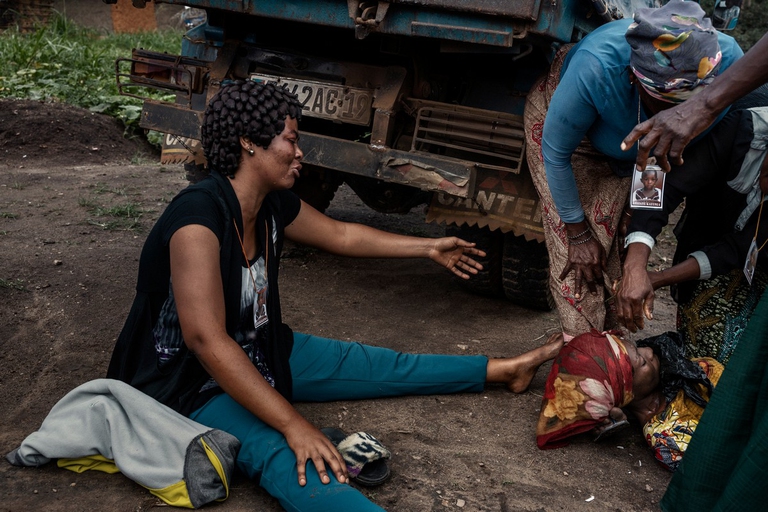 No cure for Ebola
"Ebola is a lethal illness and there isn't a cure, or even a palliative like there is for malaria or other diseases. The only chance an infected person has of saving themselves is going to a treatment centre as soon as the first symptoms appear". These are the words of Joel Efoloko, one of the doctors who decided to join the frontline of the fight against the virus. "Mortality rates are around 70 per cent, and since the contagion began we've seen high numbers of infected children. The situation is really tragic because the disease shows no sign of stopping. We're in a war-zone, rebel militias make constant attacks and the spread of conspiracy theories only worsens the state of crisis we're in".
Doctor Efoloko accompanies us inside a treatment centre where doctors wearing hermetic suits walk in and out of the transparent tents that house the patients. Women, men and children who have contracted Ebola are quarantined and each patient is looked after by two doctors and a nurse. The medical staff monitor vital signs and oxygen levels, and administer treatment. A pregnant woman lies in one of the tents, with newborn babies beside her, one of them covered in sores. Ten-year-old Eisel lies nearby, his trousers stained with blood and face covered by an oxygen mask: his condition is critical. His father Igo stands completely still outside the airtight room, not taking his eyes off his son. When asked what the doctors have told him, he says: "My wife and son are both sick. The doctors tell me my wife is getting better, her condition is improving. But with regards to my son, they told me that if I believe in God, all I can do is pray".
The photographs in this report are by Marco Gualazzini
Translated by Patrick Bracelli

Quest'opera è distribuita con Licenza Creative Commons Attribuzione - Non commerciale - Non opere derivate 4.0 Internazionale.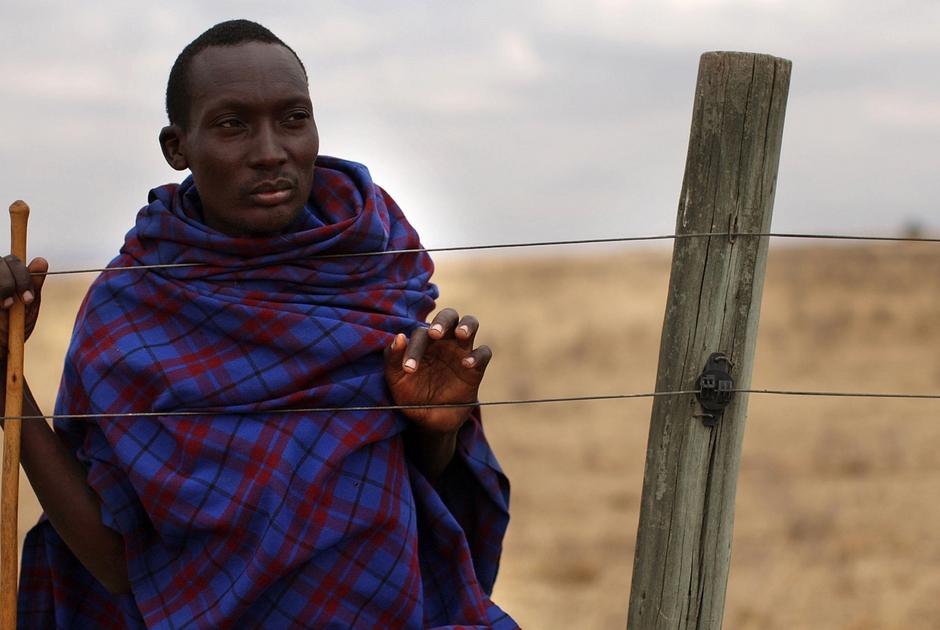 The government of Tanzania is currently planning to evict more than 80.000 indigenous Maasai people from their ancenstral land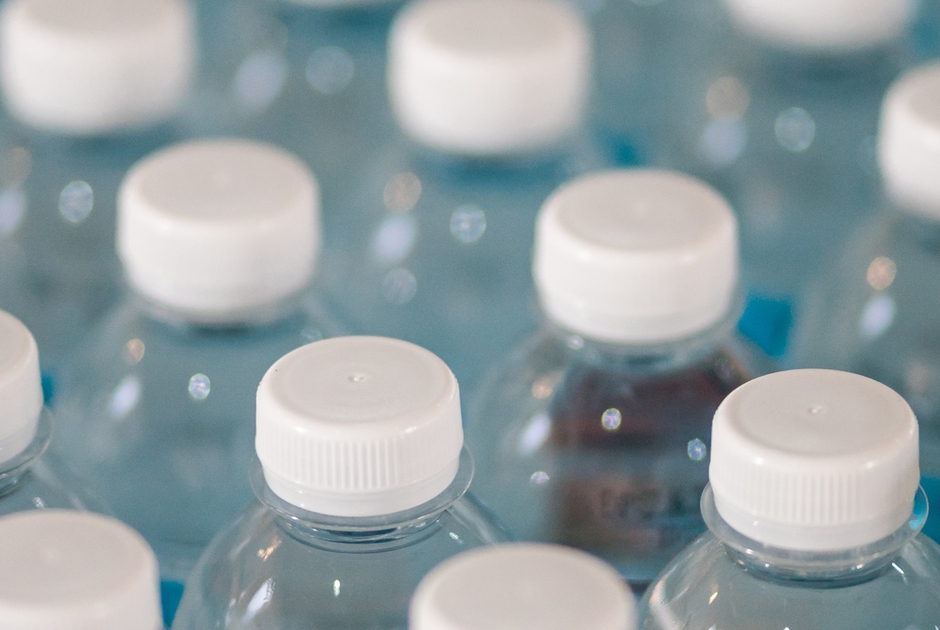 A new UNU-INWEH report on the global bottled water industry reveals the massive scale of this market and the lack of strict quality controls.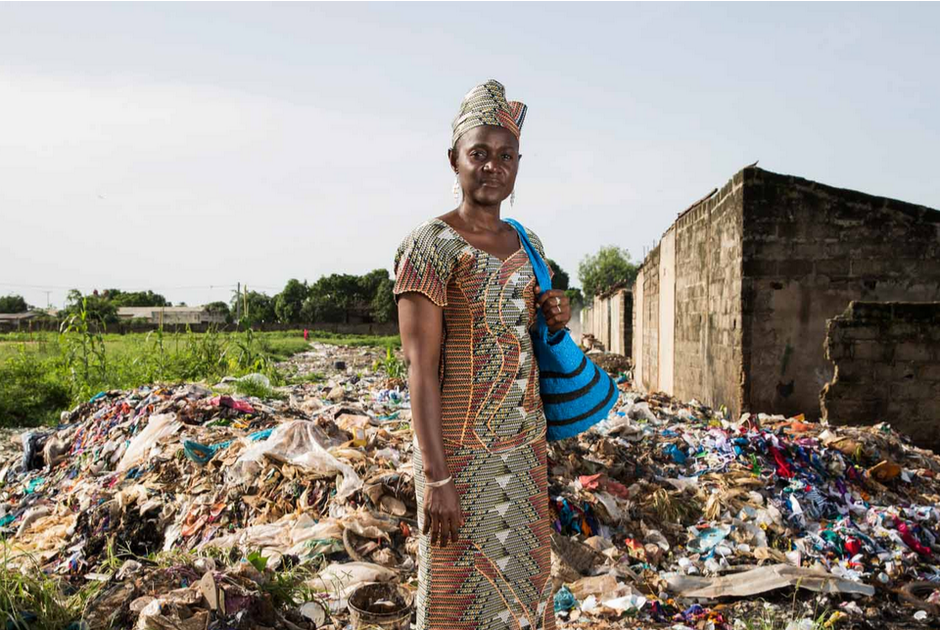 Isatou Ceesay founded a social enterprise that is helping to fight plastic pollution and empowering women and young people to gain economic independence.