Artichoke tapenade
Tapenade is a tasty Provençal sauce. It consist of puréed capers, olives and anchovies, but you can reinterpret it as you want. Here is an Italian version with artichokes.
Ingredients
4 artichokes
1 Tropea red onion
100 g of pitted Taggiasche olives
3 spoonful of Aeolian salted capers
1 bunch of parsley
2 fillets of anchovy in oil
the juice of half a lemon
minced dry chili pepper
extra virgin olive oil
whole herb sea salt
Preparation
Soak the capers in lukewarm water. Clean the artichokes and shave off their tough outer leaves, the tips and the "chokes. put them in a bowl with water and lemon juice to avoid oxidation. Slice the onion and sautée it in a big pan with little olive oil and a touch of water. In the meantime, cut the artichokes into small chunks. Put into the pan when the onion is translucent and cook for ten minutes. Turn off the heat and let it cool down. In a bowl mix the olives, (drained) capers, artichikes, lemon juice, a pinch of chili pepper and parsley. Add little oil. Blend everything. Garnish with minced parsley and little oil. Serve the tapenade in a small bowl, in a glass lidded pot (similar to those containing marmelade) or on a toasted slice of rustic bread. You can keep the tapenade covered in oil in the fridge for two days.
Translated by Francesca Clemente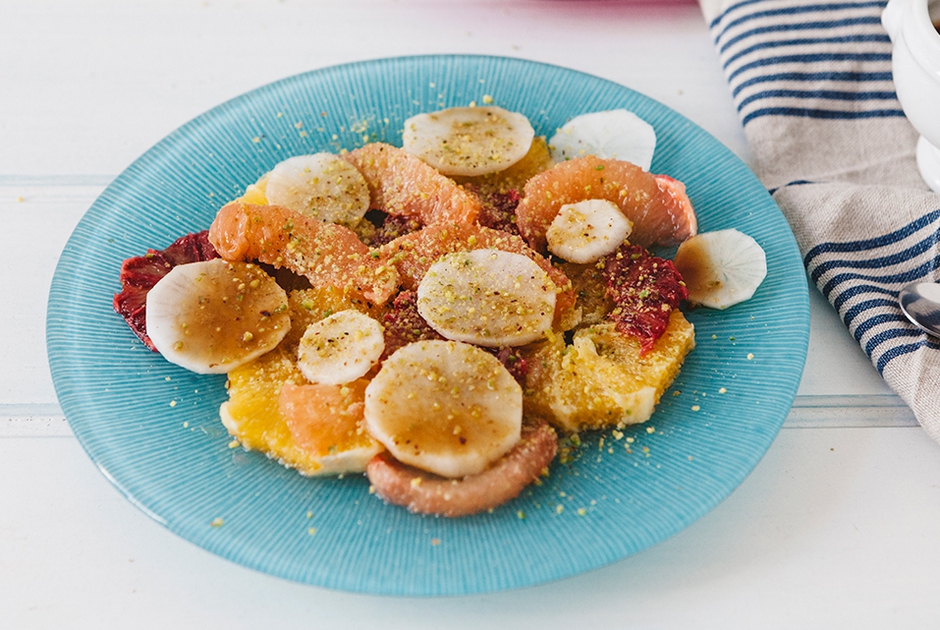 The citrus fruit and daikon salad is served with soy vinaigrette and chopped pistachios.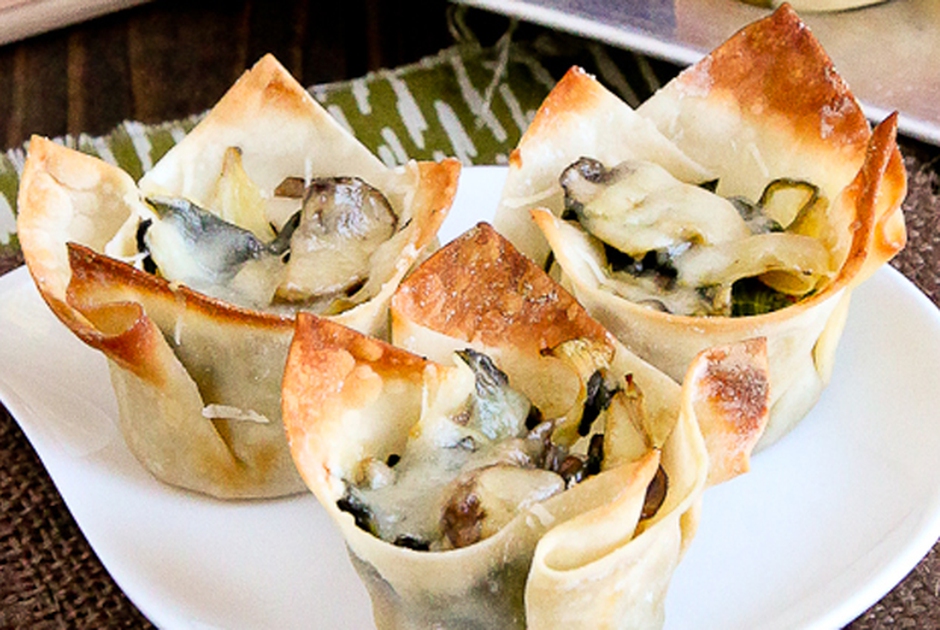 These small single-dose lasagne, crunchy on the outside and tender in the inside are for all occasions. And you can fill them as you prefer.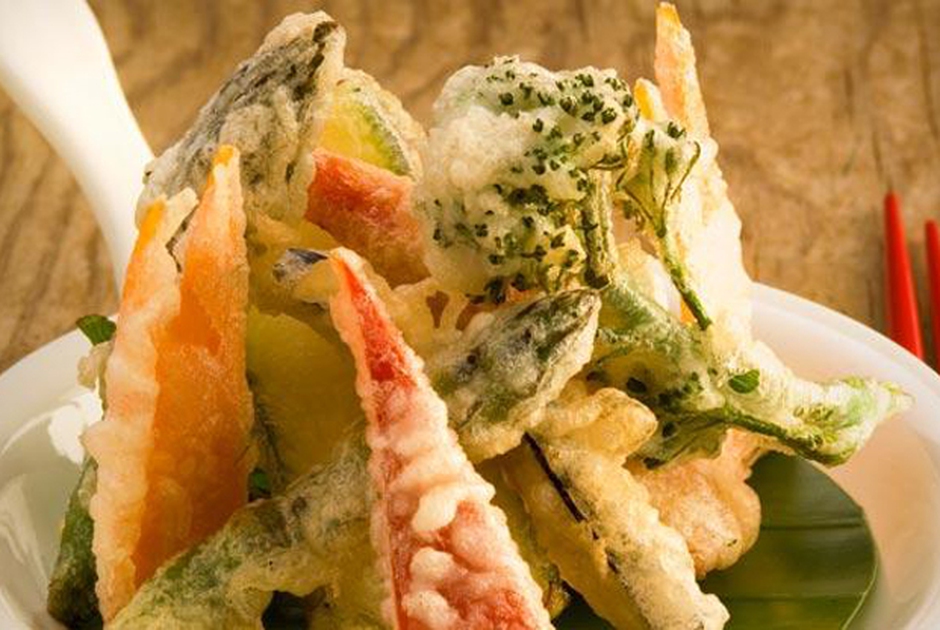 Which are the secrets of a crispy and light tempura? Here they are.