Alexandria Ocasio-Cortez. The new face of the Democratic party who comes from the Bronx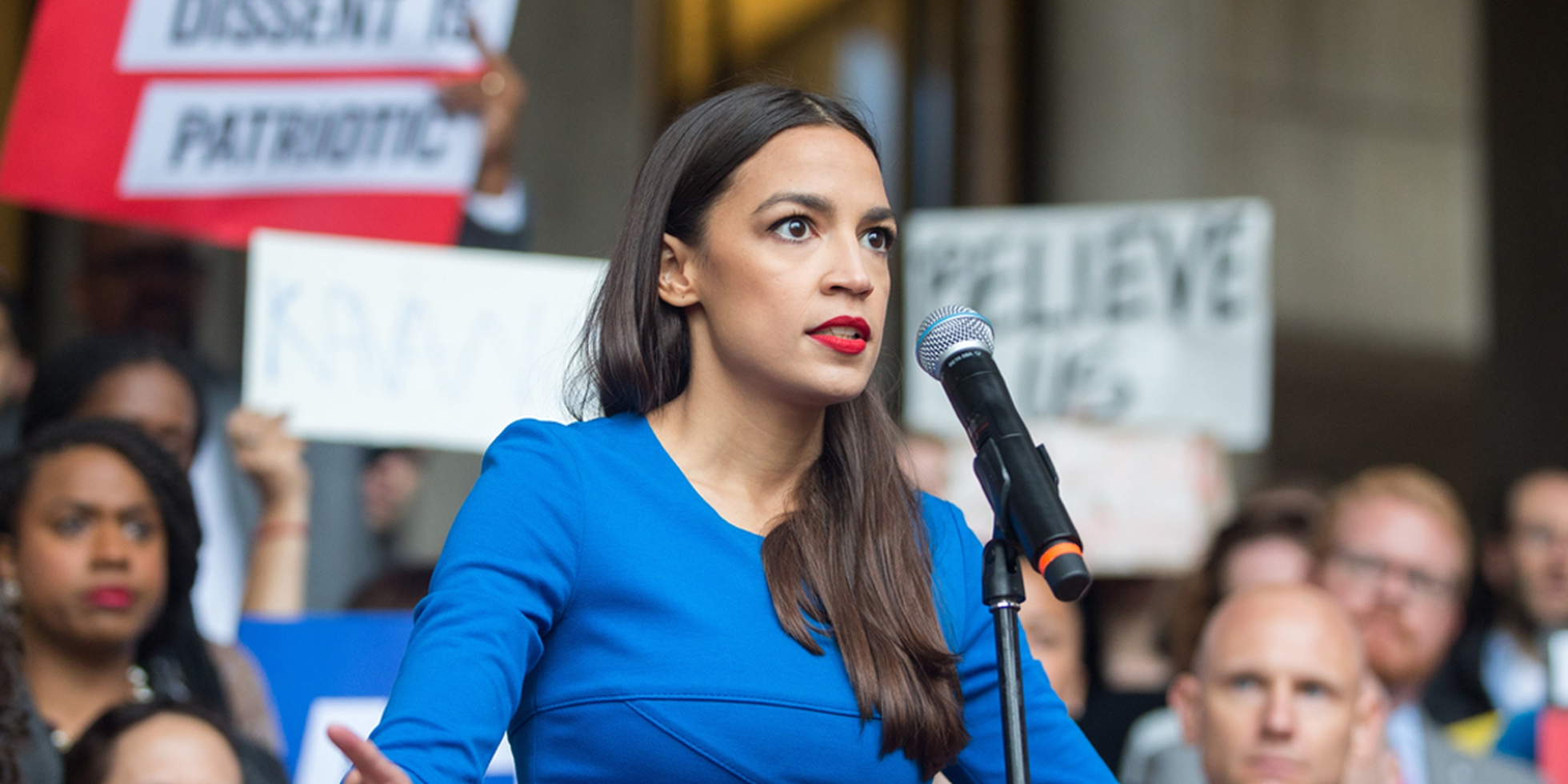 Progressive, a Bernie Sanders supporter, of Puerto Rican origin: who is Alexandria Ocasio-Cortez, the youngest woman ever elected to the United States Congress.
When you're under 30, taking the pressure of being defined as the promise of the Democratic Party of the United States can't be easy, even more if the Party is still struggling to getting back on its feet after the major blow of the presidential election. But Alexandria Ocasio-Cortez has kept true to her mission and triumphed at the midterm elections which were held on the 6th of November 2018 through which she became the youngest woman ever elected to Congress.
Who is Alexandria Ocasio-Cortez
Alexandria Ocasio-Cortez was born on 13 October 1989 (she recently turned 29) in the Parkchester neighbourhood of the Bronx, where she still lives now. As the New Yorker explains, the neighbourhood has always been populated by ethnical minorities: from Irish people and Italians in the past to Afro-American, Hispanic and Asian communities nowadays. Ocasio-Cortez has Puerto Rican origins on her mother's side, while her father is an architect born in the Bronx. She has a typical working-class background, as she has many times underlined.
Outstanding student, she graduates cum laude at the Boston University in 2011 with a bachelor's degree in Economics and international relations. At the end of her academic career, however, she goes back to the Bronx to help her mother, widowed and in financial hardship, to find a job as a waitress. She later founds the start-up Brook Avenue Press and starts working as an educator.
Early political career and the unexpected result
Except for a volunteer job as an operator in the office of Barack Obama in 2008, Alexandria Ocasio-Cortez's first political steps date back to 2016. At that time she was organising the presidential campaign of Bernie Sander, the most progressive candidate at the primary elections, later defeated by Hillary Clinton.
In 2017 she launches her own campaign for the Democratic primary elections of the 14th district (located between Queens and the Bronx) against Joseph Crowley, one of the most powerful politicians of Queens who has been holding a seat in the House of Representatives since 1999.
Ocasio-Cortez openly presents herself as an outsider. In her campaign video, which has cost less than 10,000 dollars and has gone viral, begins with these words: "Women like me aren't supposed to run for office".
Crowley, who virtually hadn't anybody on his way for more than a decade, initially underestimated her. After not coming out too well from a public debate with her, he doesn't show up for the second, drawing harsh criticism from the New York Times. On 26 June comes the unexpected success: Ocasio-Cortez defeats her rival with 57.7 per cent of votes. And she managed to do so with only 300,000 dollars spent on her electoral campaign, raised thanks to small individual donations, against the 1.5 million dollars of Crowley's campaign.
The midterm elections
In the midterm elections, 435 members of the House of Representatives and 35 members of the Senate were elected. These elections traditionally represent a sort of referendum on the White House, and this cycle was characterised by a Democratic, but especially female wave – thanks also to brilliant candidates such as Beto O'Rourke, running in the Texas Senate race.
Alexandria Ocasio-Cortez's Republican rival in the 14th district was Anthony Pappas, a 72-year-old professor of Economics and Finance at St. John's University. A candidate who barely raised any funds, hasn't got a Twitter account and has less than 600 followers on Facebook. Furthermore, the district has always been a Democratic stronghold: the website OpenSecrets.org, which has been analysing electoral results since 2000, doesn't report a single victory of the opposition.
Alexandria Ocasio-Cortez became the youngest woman ever elected to the Congress. A record previously held by Elise Stefanik, Republican, elected in 2014 at the age of 30.
"There is no district too red for us to flip!"@Ocasio2018 lays out how Democrats can win this fall in this must-watch speech for all Democrats & supporters. pic.twitter.com/xtIkjCoAZT

— MoveOn (@MoveOn) 29 ottobre 2018
A candidate who defines herself a socialist
Before June, Ocasio-Cortez was nearly unknown outside of the Bronx. In the past few months, after her resounding success in the primary elections, she stole the limelight. This isn't only because of her young age but also, and above all, for her progressive ideas, which retrace Bernie Sanders' positions while pushing them more to the left. Indeed, Ocasio-Cortez doesn't hesitate to define herself a socialist, a word that has been a taboo in the country for years.
The young Democrat candidate, for example, is fighting to abolish the Immigration and Customs Enforcement (ICE), the federal agency responsible for the control of borders. According to her, it is contradictory to the very nature of the United States (a country that wouldn't exist without migrations) and undermines the right to fair trial.
View this post on Instagram
Her programme widely focuses on measures aimed to grant a decent quality of life to the poorest classes, first of all through the extension of Medicare, aimed to provide everyone with medical, eye, dental and psychiatric care. She is also campaigning for introducing a minimum wage of 15 dollars per hour, free education and housing as a right ("Congress must tip the balance away from housing as a gambling chip for Wall Street banks and fight for accessible housing that's actually within working families' reach").
Alexandria Ocasio-Cortez supports women's right (first of all equal pay) and LGBT rights. She defines the costs at the Pentagon "extreme" and urges to bring back all the troops deployed abroad. As for justice, she aims for greater restrictions on gun control, the legalisation of marijuana (with the immediate release of people detained for non-violent crimes linked to drugs), independent trials for murders committed by the police and a halt to private jails.
She is firm about climate change: the United States can (and must) become 100 per cent renewable by 2035, and she has proposed a far-reaching economic overhaul under the banner of the Green New Deal.
Too much enthusiasm?
It's understandable that these kinds of stances, not only distant from Donald Trump's line but also from that of the Democratic establishment, stir debate – all the more so they arouse enthusiasm among young people, women and minorities. Week after week, the brand-new political career of Alexandria Ocasio-Cortez has been narrated with tones that recall those of an epic story.
However, there's who warns to be careful. An example comes from the New Yorker's director, David Remnick, who has dedicated a long article to the candidate. "It remains unclear whether her story will be the start of a trend in the midterms and beyond. The Republicans hold the Presidency, both houses of Congress, and thirty-three governorships".
Ocasio-Cortez is certainly making history, but she's still a tiny gearwheel in the huge machine of the American elections. After all, she hasn't held any posts yet and her victory was in an election in which less than 30,000 people were called to vote. Seeing the future of the US Democratic Party in her appears to be, at least for now, an excess of enthusiasm. But it undoubtedly is a signal. Only time will tell what this will bring about.
Featured image © Scott Eisen/Getty Images
Translated by Camilla Soldati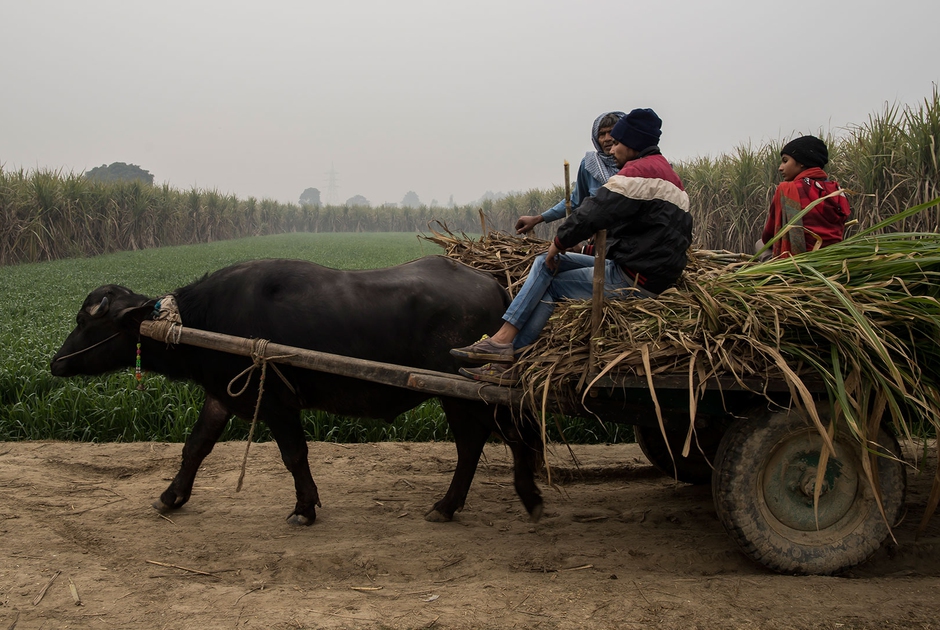 Corporate globalisation is threatening the food rights of Indian people and the survival of its farmers.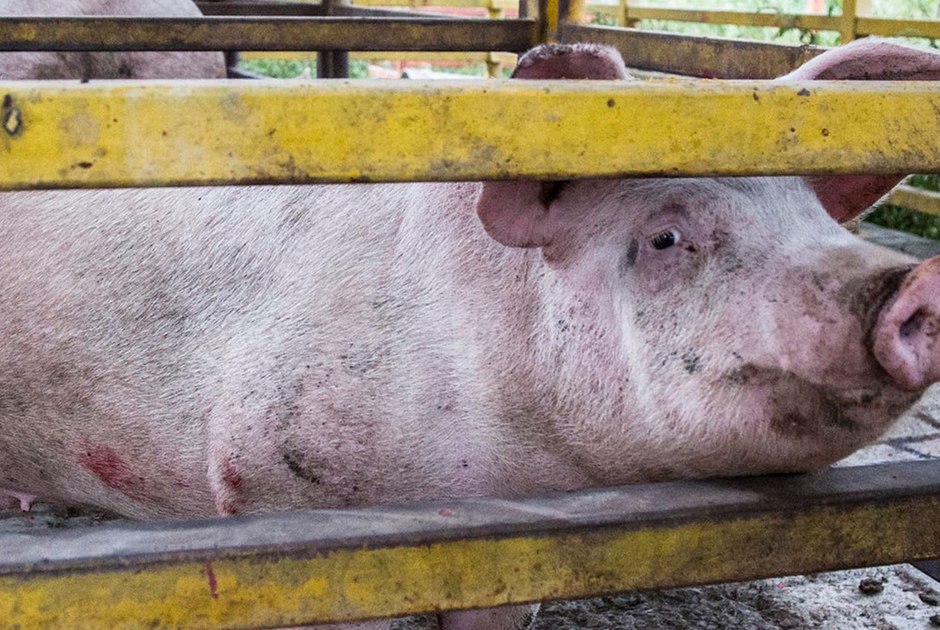 In Mexico, the lives of millions of farmed animals could potentially change for the better if a new law that aims to protect them is approved.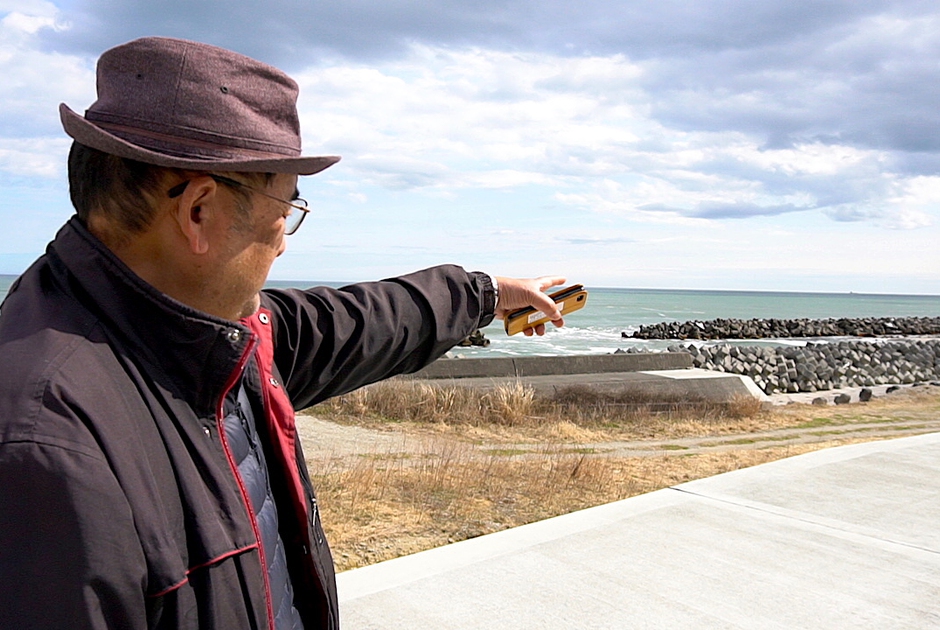 Ten years have passed since the 11 March 2011 disaster, but this chapter is far from over. Travelling through Fukushima, renewal and destruction can be seen side by side, sometimes separated only by a road.